Today one of the ways to increase sales and obtain loyal customers is content marketing, i.e. engaging storytelling that leads up to a purchase. Content must be real, human, inspiring, and even provocative at times. Social media is a big part of it too, causing, consequently, the emergence of skillful content marketing companies for hire. No matter what tactics you go with, marketing agencies could be of great help.
Top content marketing companies
What is behind this bold heading, you might ask? We took it seriously to study the content marketing market and selected companies based on three key components: quality of services, track record (portfolio), and customer reviews. So we present our suggestions for top content marketing agencies. 
From: USA | Founded: 2011 | Hourly rate: $150
Influence & Co. consists of over 70 team members that aim to deliver content marketing solutions for enterprise clients like Microsoft, Dell, American Airlines, Zix, AIG. The company specializes in: research of the target audience, competitor analysis, SEO audit, publication research. They also use industry-leading software – BuzzSumo, Moz, Google Analytics,  Searchmetrics.
Let's take a look at one of their projects – content writing services for the multicultural agency Gravity. The goal was to create content able to reach a diverse audience and business leaders. Thanks to the efforts of both teams, high-quality content was created, increasing company awareness.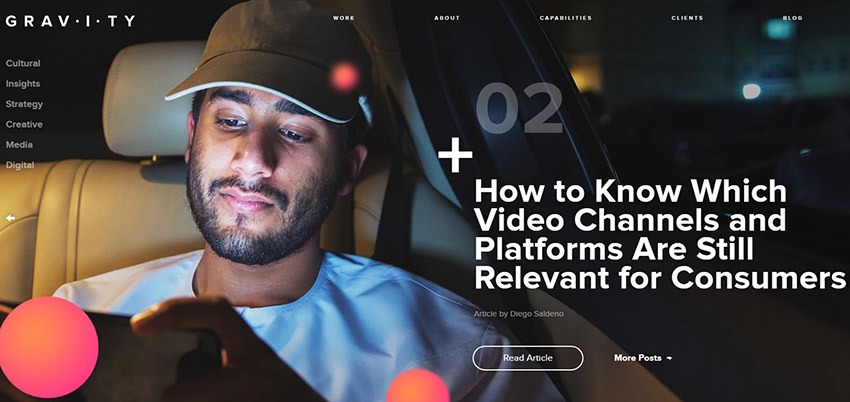 From: USA | Founded: 2013 | Hourly rate: $200
Hawke Media is a marketing consultancy delivering content, strategy and design solutions to  B2B and B2C clients. Their content marketing services include 2 main packages. First – content publishing, to expand customer base. Second – content maintenance, to create content that is relevant, interesting and stimulating.
WeRecover turned to Hawke Media to assist in increasing organic traffic and pageviews. The company did content production, and as it was intended for the category of readers who are struggling with addiction, they involved experts, doctors, lawyers. As a result, the organic traffic increased 3 times, pageviews – 1.5 times, the website now appears on the first page of Google search. And this is just one example.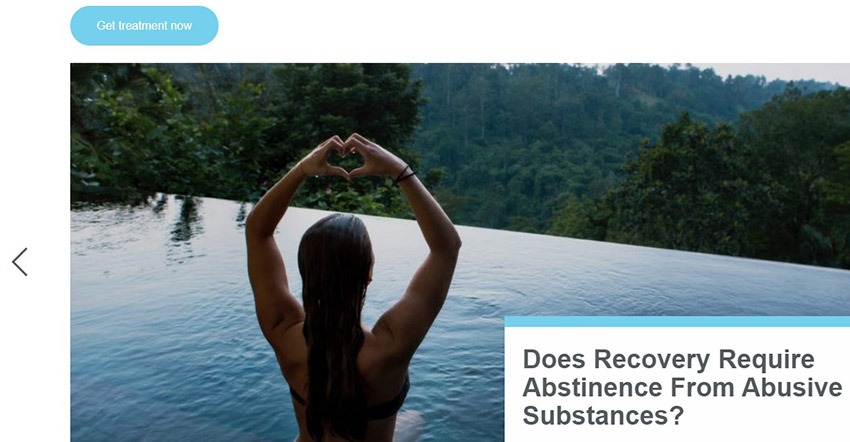 From: USA | Founded: 2008 | Hourly rate: $200
Bop Design is a B2B website design and marketing company. They provide content marketing, branding, website design services. As for content marketing, particular services are: social media marketing, copywriting, email marketing, blogs, SEO. The company also selects geo-targeted keywords/phrases when targeting a specific location.
One of their diverse projects by Bop Design was the work for FPMG, a consulting firm. This included services in 3 big areas: content, design and website. The company created a SEO-friendly website and designed print materials. From then on, Bop Design has been  FPMG's outsourced marketing agency.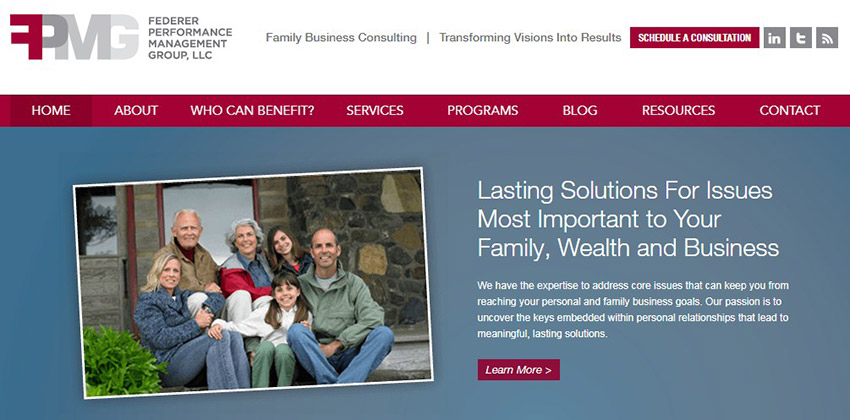 From: USA | Founded: 1999 | Hourly rate: $200
Camp Creative, established in 1999, is a marketing team of 20, providing creative content  marketing services. Particularly qualified in inbound marketing, email marketing, lead generation, local SEO, sales enablement, mobile marketing.
For Innovationship project Camp Creative's work ranged from content writing/marketing to graphic design and lead generation. The team has created an easy-to-read narrative  20-page guide "The 3 Keys to Innovating Every Day", that conveyed a cheerful, personable style.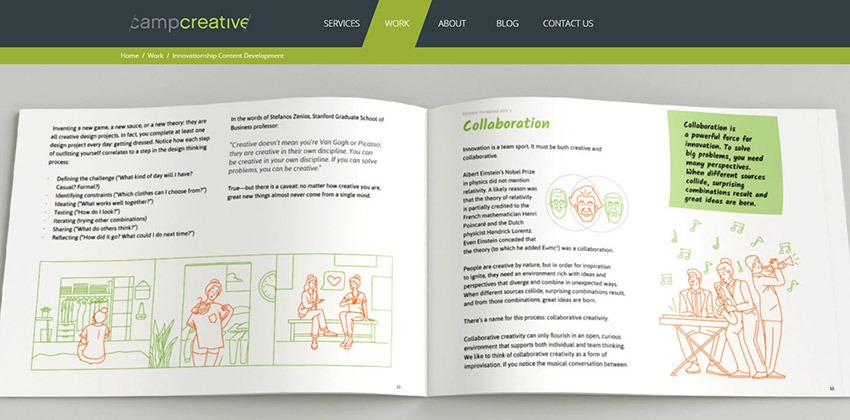 From: USA | Founded: 2012 | Hourly rate: $100
Siege Media is a content marketing agency with a team of 75 specialists. They serve clients from such industries as media, advertising, marketing, hospitality and leisure. The company  specializes in content strategy, content promotion, SEO consulting.
For VoIP-site Siege Media created more than 500 backlinks and helped to achieve customer value and increase traffic by more than 10 times in 2 years. The company's efforts were also aimed at increasing brand authority and improving customer ratings.
From: USA | Founded: 2009 | Hourly rate: $200
Column Five is a creative content marketing agency with a team of over 50 specialists, that also offers public relations (PR), video production, branding, digital marketing services. Microsoft, Google, Visa, LinkedIn, Red Bull, Spotify are among their clients.
Take Linkedin, for example. The task was to create a variety of relevant content, make it  interesting and viral. The team developed original stories on recruitment and migration trends across US cities, scarcity and abundance of various labor markets.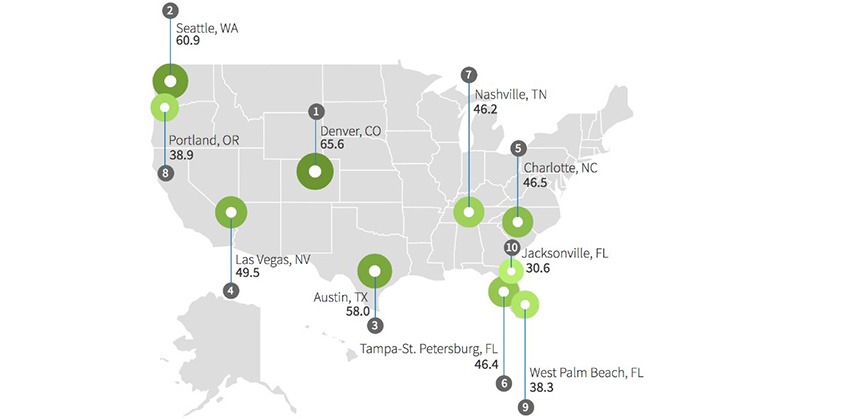 From: USA | Founded: 2003 | Hourly rate: $200
Square 2 Marketing is a digital and inbound marketing agency with over 40 members. Types of content creation solutions range from content calendars, blogs, whitepapers, e-books to  case studies, webinars, product briefs, social media, email campaigns, infographics, trade show materials and more.
One of company's cases, involving a content marketing strategy along with a website, was Little's. Existing site was old and too difficult to use, so the team redesigned and optimized it. Then, they also worked on marketing, SEO, PPC, A/B testing. Now Little's website has collected 1,500 topical keywords and ranks in top-3 search results.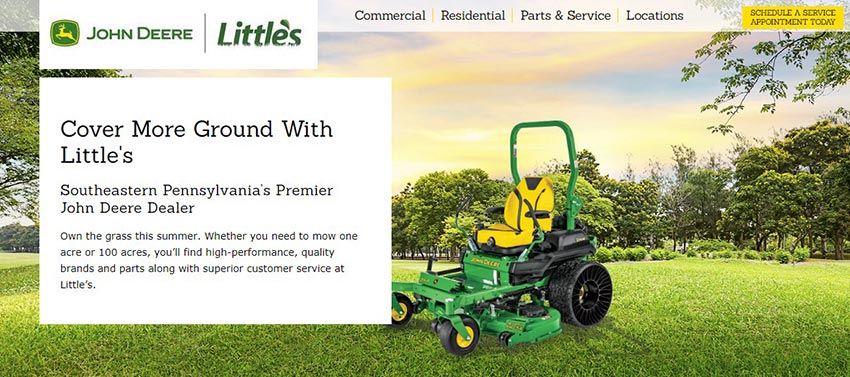 From: USA | Founded: 2012 | Hourly rate: $150
Savage Global Marketing is a digital marketing team proudly serving top customers, Ford, Lincoln, Harley Davidson, to name just a few. Social media content, inbound links, search engine optimization, and they also provide niche content creation, press releases, link strategy, video production, podcasts.
Autoboutique Collision is a fine example. The task was to increase the number of visits for the Autoboutique Collision website via content marketing. After website design, content marketing, social media campaign, page views increased by 90%, engagement increased by 345%, conversions – by 700%.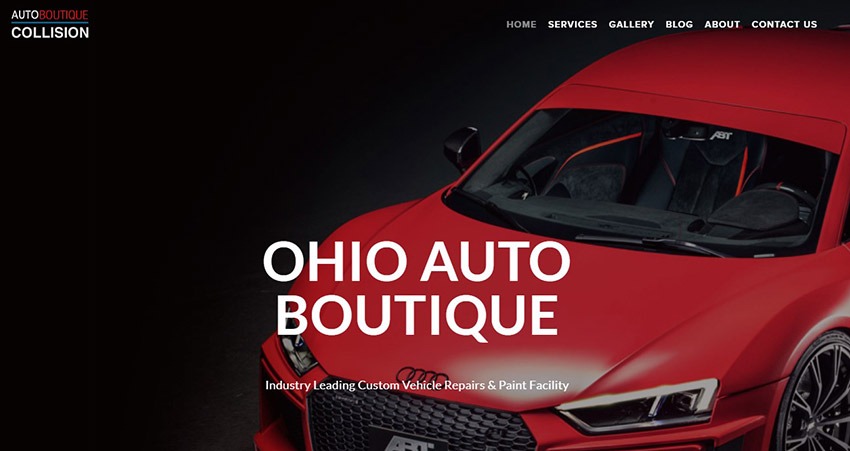 From: USA | Founded: 2007 | Hourly rate: $150
Founded in 2007, Eucalypt Media partners with SMBs, startups, and enterprises (Intel, LinkedIn, Husson University, Boston Consulting Group, Zendesk). Along with content marketing services, it applies software tools, SEO tools to optimize results. Price for marketing services usually starts at $3,500 per month.
Consider multiple reputable websites and blogs that have worked with Eucalypt Media, Instore among them. Their web traffic went up by 400%, that included organic search traffic and social networks backlinks, as well as content distribution via Outbrain platform.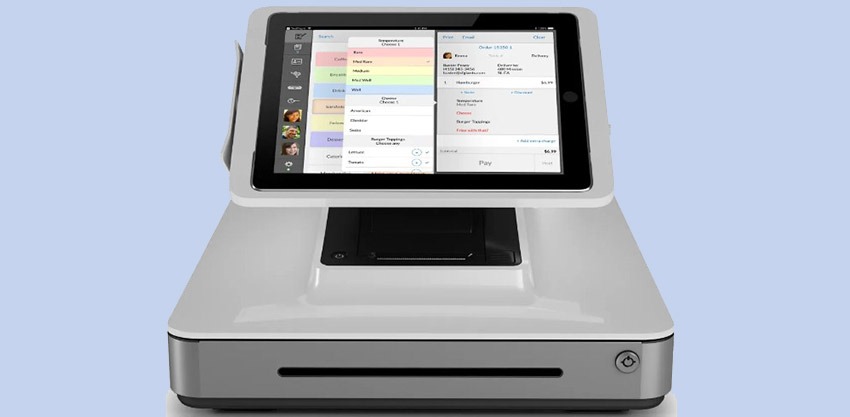 From: USA | Founded: 2005 | Hourly rate: $200
97th Floor is another US digital marketing agency, whose specialists create articles, landing pages, micrographs, infographics, and websites. Generally, their services cover content research, copywriting, performance tracking, promotion.
In our humble opinion Progenex is a project worth attention. The company was faced with a task to come up with a brand new approach to content, and make it effective in terms of customer retention. The work included in-depth keyword research, a ​​content concept, design, link building. As a result, Google organic users increased by 20%, and amount of new users – 25%.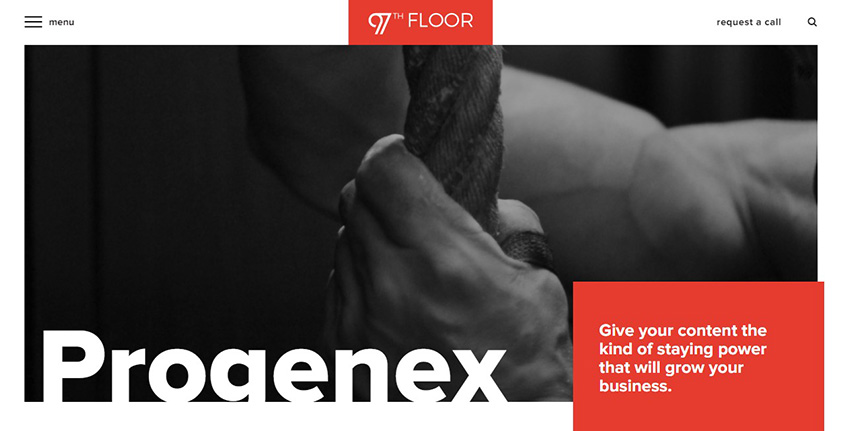 From: USA | Founded: 2013 | Hourly rate: $200
Content Harmony consists of 35 specialists working in content management. Their approach incorporates 3 main aspects: 1) search program (internal search engine for research, link acquisition, SEO), 2) coverage program (aims to increase the number of referring domains per year), 3) audience program (aiming for content that reaches target audience from day 1).  
 Among many projects, let's talk about Insteading's Tiny Houses Guide. The goal was to make the online guide, providing visitors with all the information to make a decision about home purchase. It had to be educational, illustrative and organized in such a way as to maximize organic search traffic. After all, monthly organic traffic increased by more than 10,000.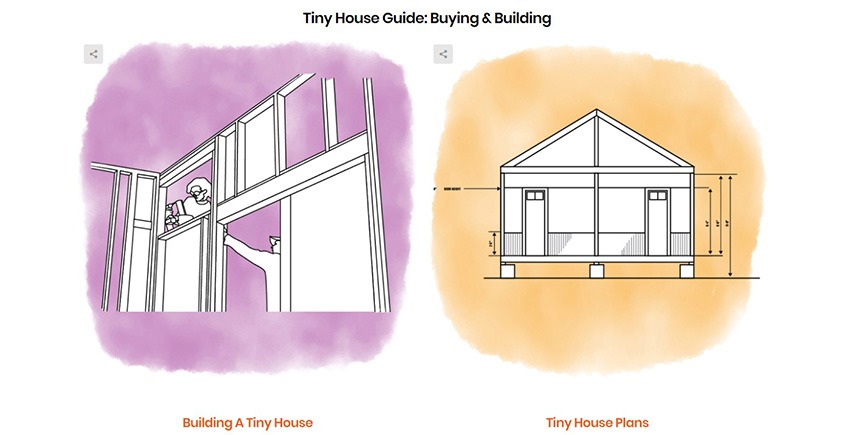 From: USA | Founded: 1999 | Hourly rate: $150
EnVeritas Group from the USA specializes in content audit (websites, social media), content strategy and creation (editorials, 3D-images, advertising, social networking), content localization,  content management (using management software for quality assurance and distribution).
The company collaborated with Sofitel Properties hotels, among hundreds of other customers. They were tasked with web content for mini-sites and CMS, competitor research, keyword research, backlink strategy. At the end of the day, the increase in organic traffic in six months reached an average of 110%, the number of page views increased by 74%.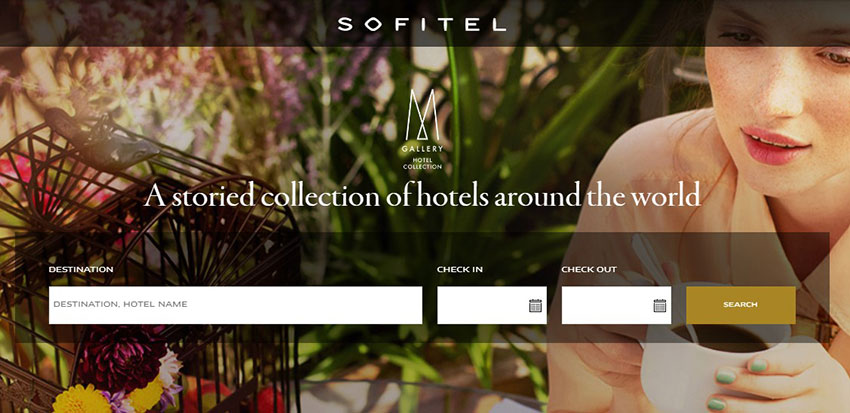 From: USA | Founded: 2002 | Hourly rate: $200
Modicum is a design and B2B marketing agency with a team of 50. It has partnered with  YouTube, Google, Coca-Cola, Samsung, Marriott, Harper Collins, Paypal, Betterment and more. 
For example, their project for YouTube. Previously Modicum has already provided live-events data visualization services for animated videos. This time, YouTube requested unique graphic content for the 10th brand anniversary. And it was an overwhelming success, used afterwards in  YouTube emails.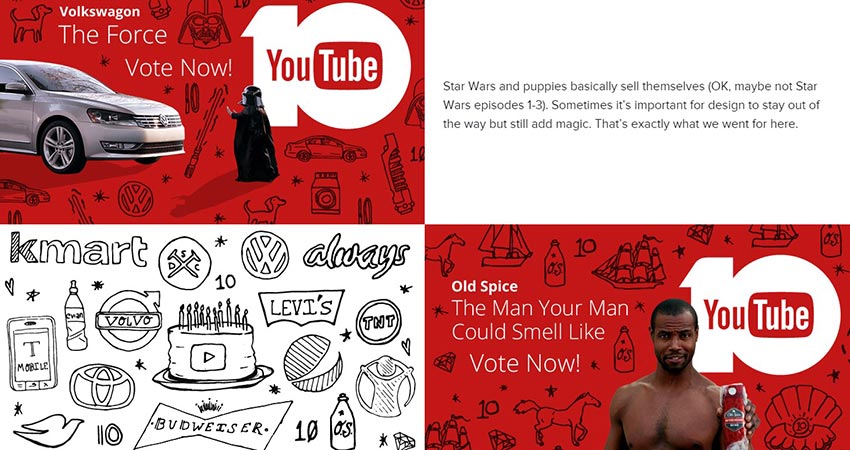 From: UK | Founded: 2008 | Hourly rate: N/A
With 30 members, Absolute Digital Media delivers SEO, content marketing, advertising, and design services. Their content marketing in particular covers blog management, infographics, digital PR, copywriting.
The company was hired to increase the recognition of the new Events International website, as well as audience involvement. After initial analysis, they had to eliminate duplicate content on the site, optimize, and add links from other relevant websites. In the end, they made it possible to give the site an edge, increase organic traffic and overall page visibility.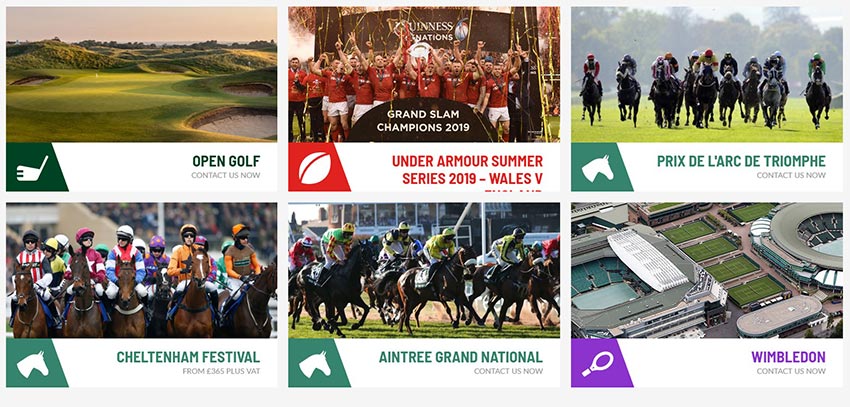 From: UK | Founded: 2012 | Hourly rate: $200
Passion Digital from Britain delivers such content marketing services as: copywriting (web pages, long-form/short-form copy, blogs, social media, video scriptwriting, email marketing), editorial planning, content strategy, creative campaigns, outreach, videos, microsites, infographics,  podcasts.
One of the interesting Passion Digital projects, Junkwize, the site conversion improvement for a trash disposal company. The team suggested upgrading user interface, examined old site data  from Google Analytics, used Hotjar to analyze user behavior, etc. The result was a 50% increase in the number of bookings, and the bounce rate went down by 20%.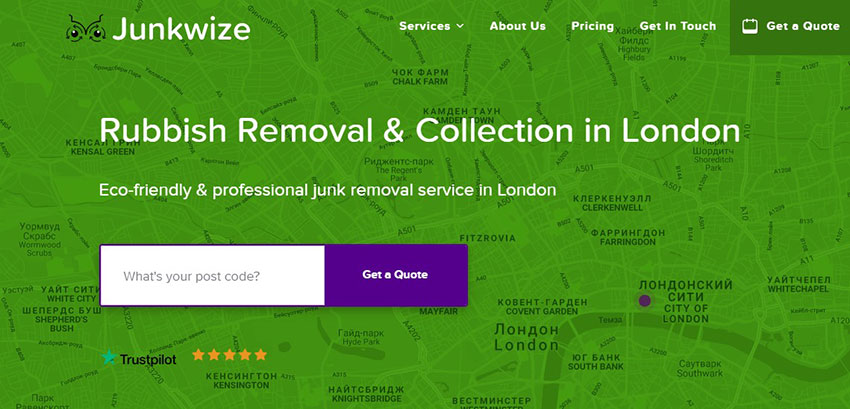 P.S. Find out more: