Drupal has become quite in demand in recent years for business owners and web developers. How so? The reasons aren't hard to track down: it is a free content management system (CMS), it is open source, it is a ready-made platform to launch websites.
Some might view Drupal as alternative to WordPress, as it powers not only blogs, but corporate, governmental, financial, ecommerce pages worldwide. Just a few "small" examples are Virgin, Harvard University, NASA, Tesla, Verizon, and even The White House until 2017. Naturally, if you would want to build a site on Drupal, you'd look for experts in this area. So we wanted to help you out (as we always do), and made the shortlist.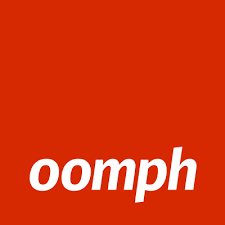 Oomph, Inc.
Web development
Drupal development
UX design/consulting
Visit website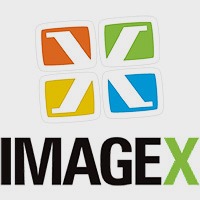 ImageX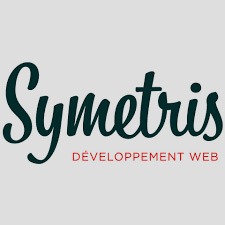 Symetris
CMS experts
Drupal web development
Drupal 7 modules
Visit website
15 best Drupal development companies
Initially we researched over a hundred of web development agencies, having any relation to Drupal services. We checked their backgrounds, their portfolio, exact Drupal expertise, pricing policy, and then also customer feedback online on independent resources like Quora, Clutch, TrustRadius. Yet, the most substantial factor for selection was quality of presented work. Thus, we narrowed it down to 20 Drupal development companies, which, mostly, are from the USA, Canada, UK and Europe.    
HQ: Rhode Island, USA / Founded: 2006 / Employees: 26 / Hourly rate: $150-200
Oomph, Inc. is a US team of developers and designers, delivering a comprehensive blend of services that combine web development, UX, and strategy. Over 10 years of positive track record, collaborative approach, and utilizing Drupal 8 for high-quality results. 
Due to flexible architecture Oomph applies Drupal in multiple ways. These services include Drupal ecommerce, content migration, Drupal module development, architecture, multilingual tools, UX consulting. Average project cost revolves around $25K. 
Let's check some of Oomph's Drupal projects. One of the best is Tailor Box – a craftsmanship / packaging companies with clients like Nike, Sony, HBO, Kind. Their goal was simple: create a website to serve as a medium and to attract new businesses to use their products.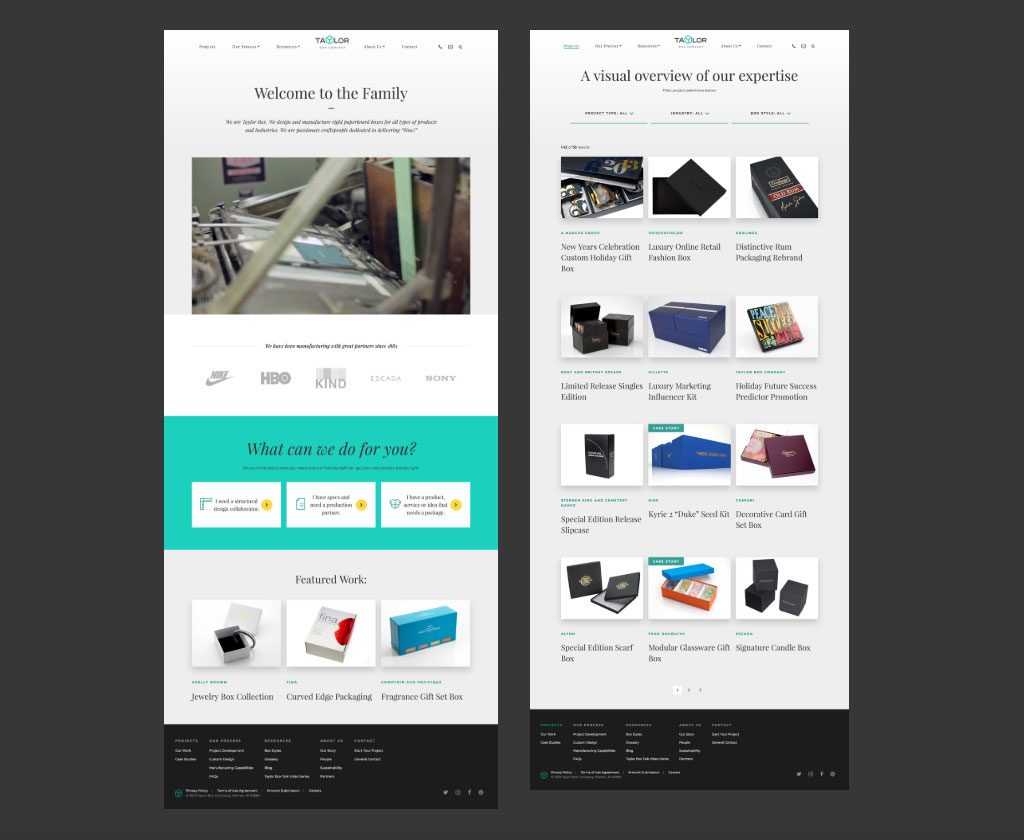 So Oomph guys built a website on Drupal platform, with a company story and top-quality design. The results proved to be outstanding: page load time increased by 65%, 16% more new users, 219% more visits to the contact page.  
Another example is Leica Geosystems, producer of high precision measurement equipment for aerospace and defense. They were seeking to improve such key issues with their web store as poor navigation system, abandoned carts, overall design. Through Drupal modules – Paragraphs, Lingotek, Kibo, and re-design, Oomph made improvements in product information, product pages, navigation, quicker checkouts.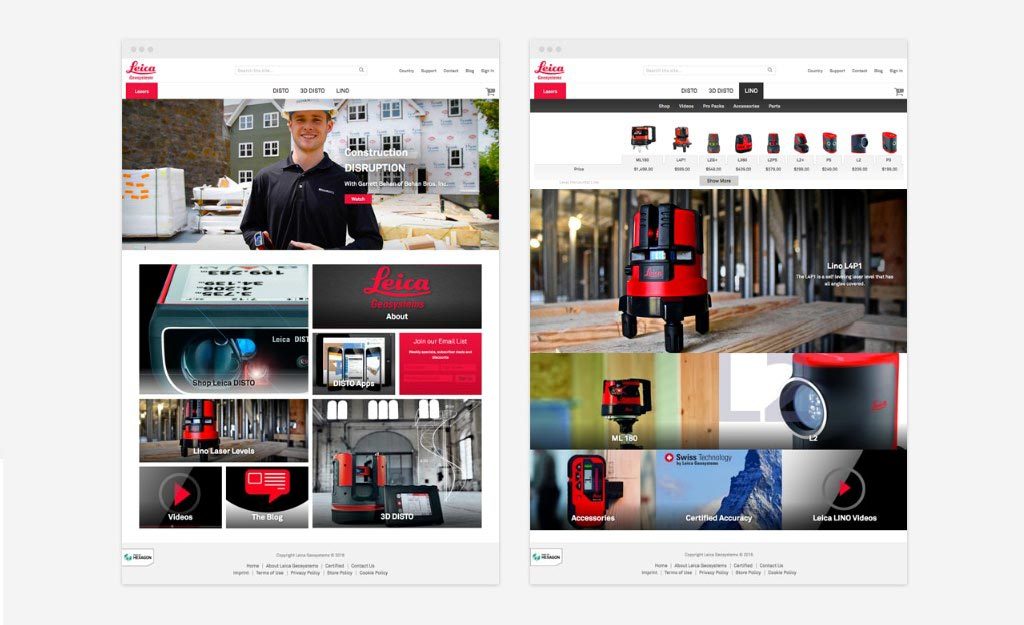 HQ: Vancouver, Canada / Founded: 2001 / Employees: 200+ / Pricing: $10,000+ / Hourly rate: $100-150
ImageX is a Canadian top web design and Drupal development company. Over the years they have worked with well-known brands across the world such as Disney, Apple, Samsung, Adidas. The team has been refining Drupal web sites building skills, as well as UI testing, UX design, and maintenance.
One of their award-winning achievements was the SevOne project. The IT firm sought to perform custom enhancements to their Drupal website, implement a new responsive design.  ImageX worked closely from inception to deployment, including documentation, navigation, features on every page.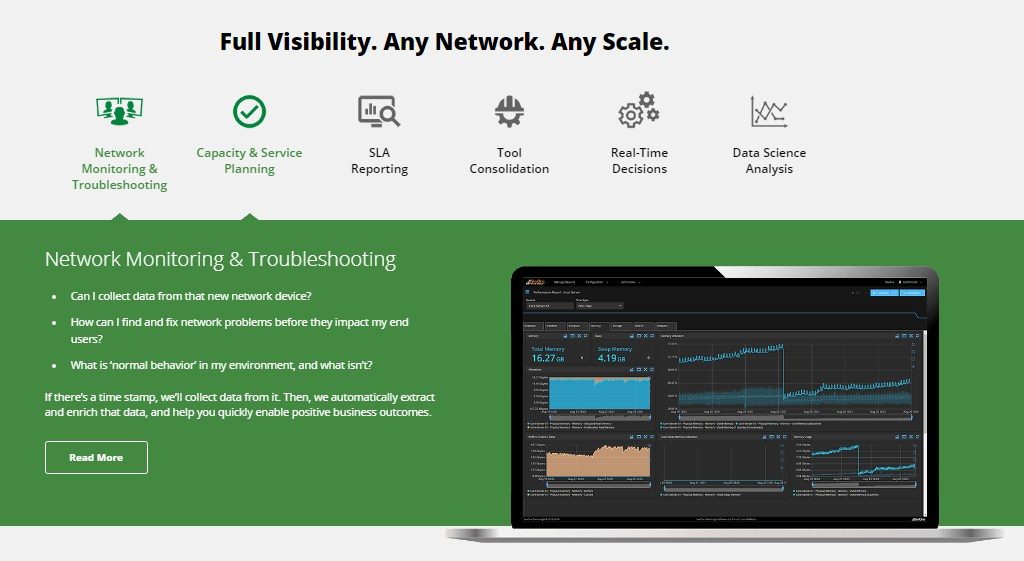 After website relaunch there was a significant increase in efficiency. Monthly web traffic doubled, with a 60% increase in unique page views, 30% decrease in bounce rate, 40% increase in the average sessions, and a 47% increase in new users.
Another example is Trinity University of liberal arts and science who were in need of back-end customization and configuration of their Drupal website. The result led to a significant boost in site usage, administrative efficiency, and content publication. ImageX also provided an educational training to the university in-house team.
HQ: Delaware, USA / Founded: 1999 / Employees: 50 / Pricing: $10,000+
Inclind is a team of Acquia-certified developers and software engineers with a combined 20+ years of Drupal development experience. The agency is focused on supporting clients creativity with services such as Drupal 8 layout design, Drupal migration, Drupal ecommerce, etc.
For example, Inclind carried out a major website revamp using Drupal 8 for Handy Seafood company. A family-owned company known for delicious seafood needed major website renovation to get a modern digital presence. With use of Drupal 8, TWIG, SAS, and Google Analytics, as well as redesign, a high-quality website was made.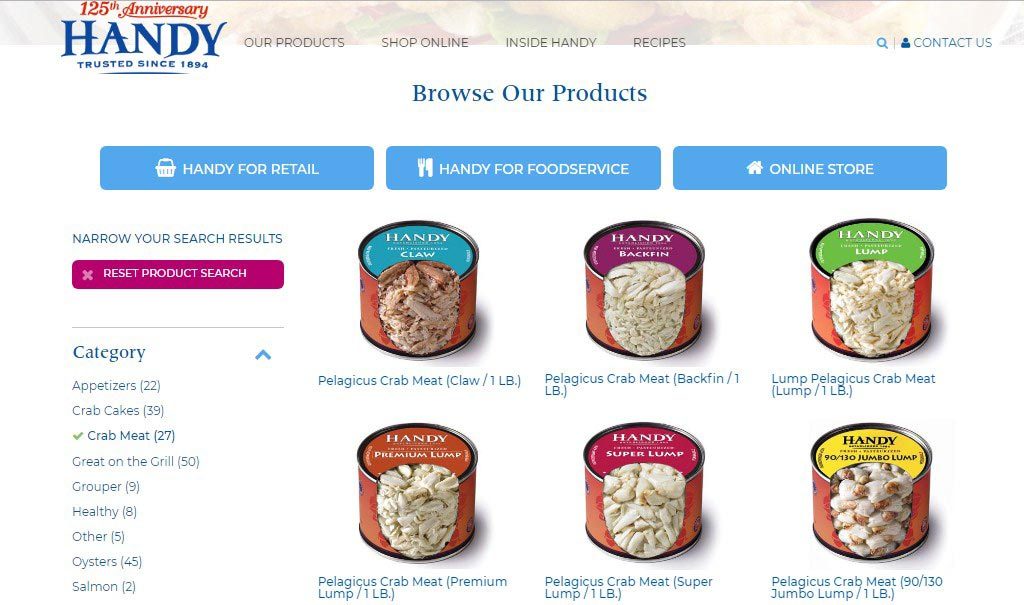 Star Roses & Plants is another project that hired Drupal experts to develop a dynamic website. Their website had been going through SEO traffic and customers drop. With the upgrade that displayed a map with nearest stores to visitors (store locator feature) they were able to regain the trust.
HQ: Toronto, Canada / Founded: 2005 / Employees: 19 / Pricing: $10,000+
Optasy is a web development agency with offices in New York, Amsterdam, with a team over a dozen of Drupal experts. With over 10 years as a software provider, they provide full-cycle web development based on Drupal technology. Let's look at a few of their works.
Mary Macleod's Shortbread, a food company in Canada wished to upgrade user experience of their Drupal 7 website. They also needed to integrate various ecommerce extensions. Optasy improved the site with new content, discounts, coupons, checkout, a shipping plugin with  shipping rates in real-time. Additionally, they provided monthly Drupal maintenance and updates of the Drupal core.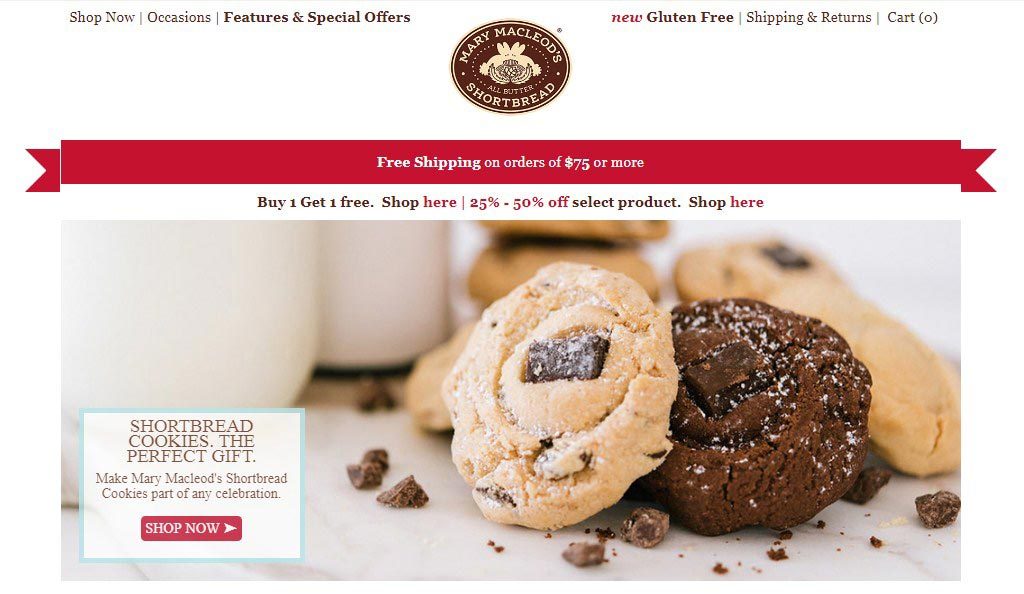 Another similar project was a new landing page and content for the Hamilton City official website. In this regard, the plan required a complete modification of existing template and theme. The result was a more user-friendly and visually-appealing alternative and an increase in conversion.
HQ: Ellicott, Maryland, USA / Founded: 2001 / Employees: 50 / Pricing: $25,000+
Established in 2001 Centretek is a digital marketing and content management system (CMS) provider. Partnerships with clients in healthcare, government, education, non-profit organizations. Few examples include FAA, CDC, Pentagon, John Hopkins Medicine, provided with Drupal design, development, integration, UX, analytics.  
One of many notable projects was MU Health Care. A complete overhaul of an outdated website, Drupal 8 platform and Acquia Cloud. As a result, the new website even won multiple awards for interactive experience.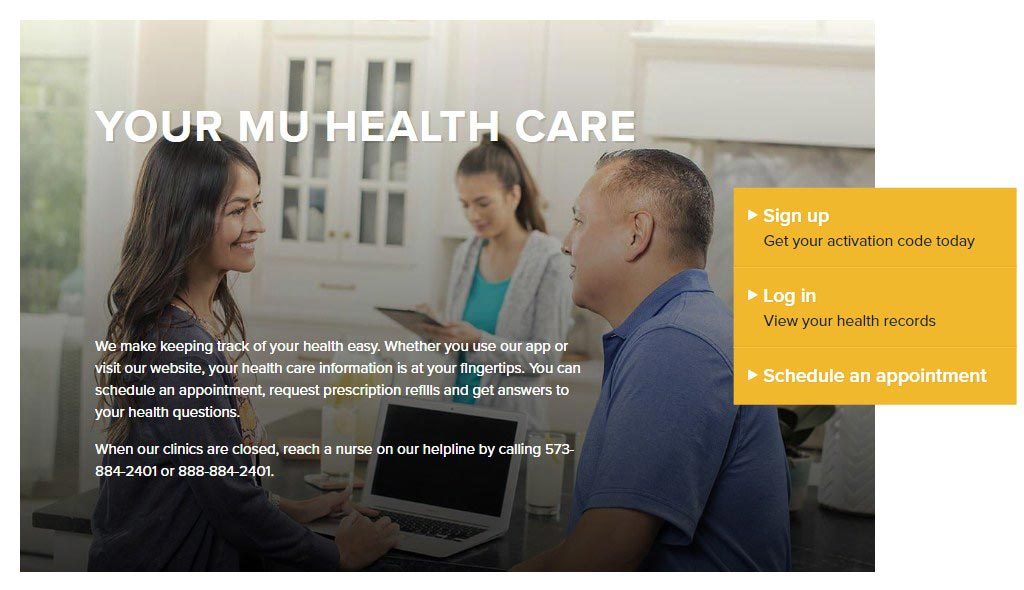 Centretek also partnered with The Chicago-based University Medical Center to deliver higher customer conversions. They were able to drive conversion by 58%, receive 800 more new patients in a one-year span.
HQ: Raleigh, North Carolina, USA / Founded: 2005 / Employees: 50 / Pricing: $10,000+
An innovative web design and development provider with a presence in the USA, UK and Asia. They stand tall in front-end / back-end digital services, technology awareness programs, automation software for over 15 years now. Also experts in Drupal development, with over 1,000  Drupal projects behind. 
The Ocean County Library is one of numerous examples. They had tough times with their outdated website in terms of conveying information to different locations. They hired CMS Website Services to design a Drupal website, redesign a homepage, highlight all 21 library branches. The result was a modern-looking website design, easy content management, multiple languages.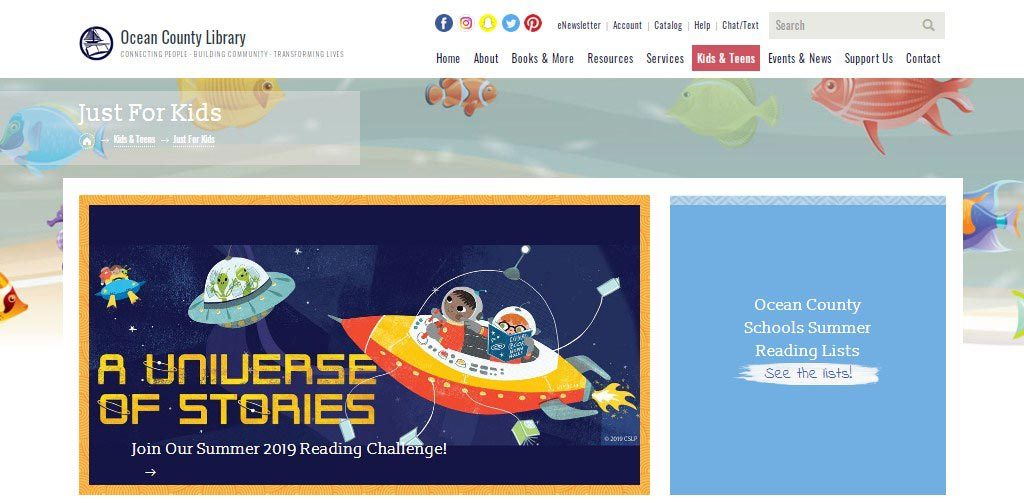 HQ: Columbia, MD, USA / Founded: 2007 / Employees: 19 / Pricing: $25,000+
Our selection of top Drupal development companies continues with Unleashed Technologies. It is a US web development team of Acquia certified designers, front-end developers, hosting engineers, solution architects, and project managers. They specialize in Drupal web development as well as Magento, WordPress, Symfony, etc. 
ARINC was their project for Industry Activities who requested a migration of a website on Coldfusion to a new platform. Thus, Drupal 7 became a new CMS platform, followed by Drupal Commerce for webstore. This all resulted in a new functional Drupal site with much better user experience.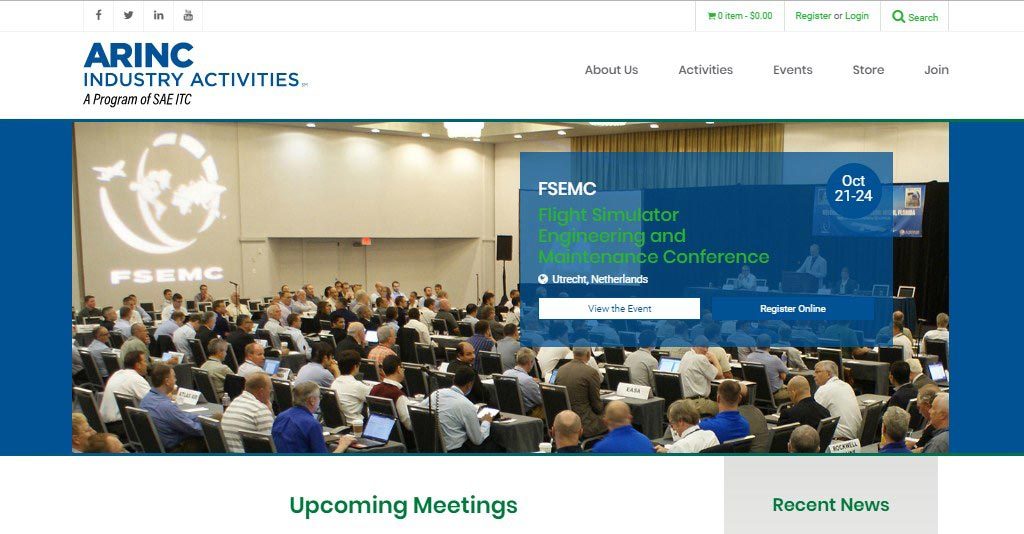 HQ: Chicago, USA / Founded: 2006 / Employees: 50 / Pricing: $10,000+
Chromatic works in web design, web development, back-end, front-end development, marketing, and support. Over 10 years in existence and service, they had clients ranging from startups to enterprises, providing CMS via Drupal. Chromatic might interest you with Drupal web design, PHP and Drupal development, data migration, deployment strategy.
To illustrate their expertise we can name Parent.com that integrated successfully to Drupal platform with the help of these Drupal developers for hire. They also delivered a new version for a fitness site Shape.com within a tight 3 month deadline.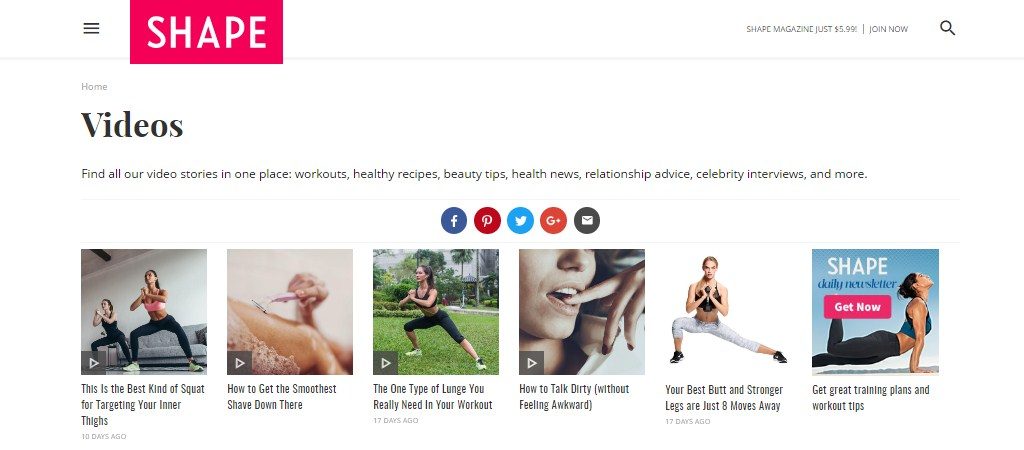 HQ: Rhode Island, USA / Founded: 2006 / Employees: 200+ / Pricing: $10,000+
Lullabot, launched in 2006, has been creating advanced websites for large enterprises. Also, as one of the first Drupal companies, they have become leaders in innovative Drupal projects, having contributed to over 150 of them. NBC Universal, NY School of Medicine, IBM, Google serve as a solid confirmation.  
Let's explore an example. Since Drupal platform has become a popular CMS for many large  websites globally, it was necessary for AMP Project to ensure that Drupal-based sites could create pages on AMP. Lullabot were able to produce AMP HTML, page styling, URL paths within 2 months. They produced Drupal 7 and 8 AMP modules, created an AMP theme and a PHP library.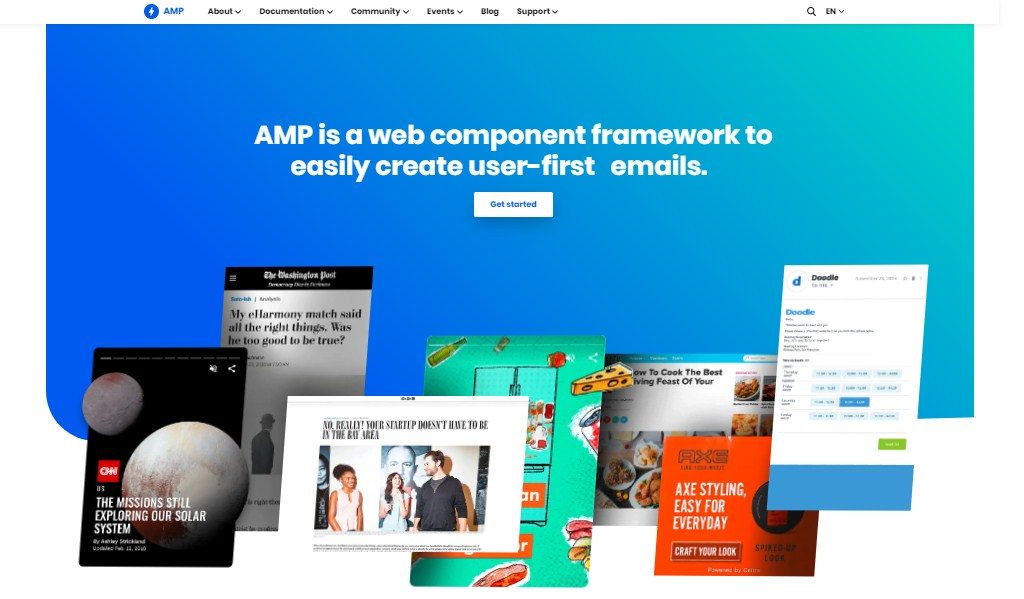 HQ: Santa, CA, USA / Founded: 2011 / Employees: 200+ / Pricing: $10,000
Vardot, a web digital solution provider, has worked with governments, NGOs, educational institutions, media and publishing, etc. They excel in using Drupal technology to transform websites, in design and user experience, Drupal multilingual development, Drupal e-commerce, third-party integrations.
One of their top projects was a fully scalable Drupal 7 website for the United Nations Relief and Works Agency UNRWA in 2013. A newly created website featured a better SEO capability (and so it increased indexing). Particularly helpful was a monthly ~50% increase in donations, as the site was launched during the 2014 Israel Gaza conflict.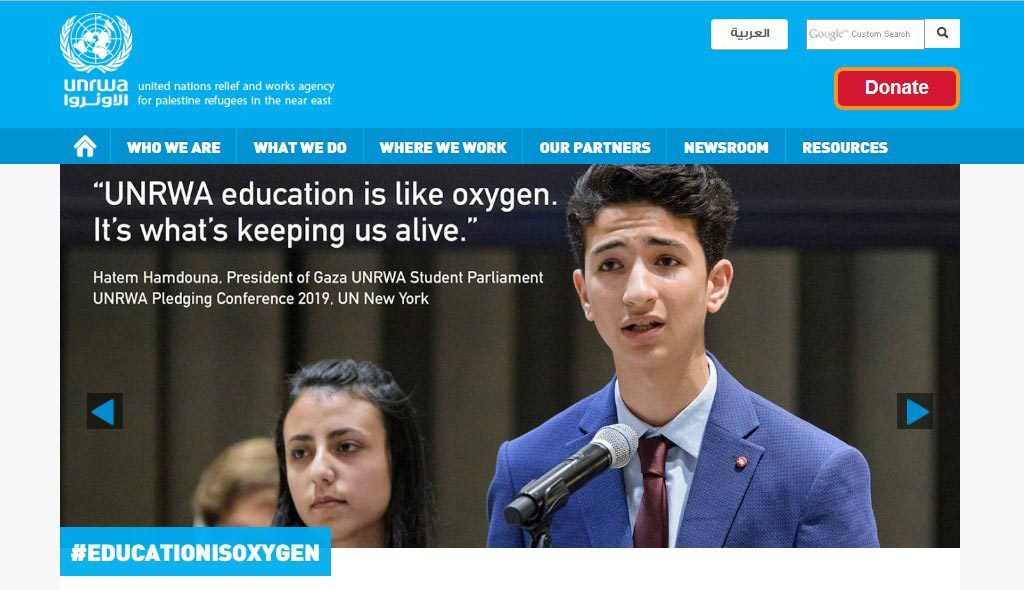 HQ: Hertford, United Kingdom / Founded: 2009 / Employees: 20+ / Pricing: $50,000+
Zoocha is a web agency based in Hartford, United Kingdom. A pool of Acquia certified Drupal experts who utilize the framework for qualitative web development, UX/UI design services, etc. Primarily, they work closely with mid-market businesses in education and nonprofit. 
For example, The Financial Conduct Authority (FCA) commissioned Zoocha to create an online hub for users with useful information about refund policy. When work was done, the website featured content in 9 languages, caching configuration between Drupal, Varnish and Cloudflare CDN to cope with huge traffic.
Another fine sample is Darts Corporation (PDC) project. This entity has a Drupal8 website, PDC.tv, that suffered crashes and instability right before a big event – PDC's World Championship with live coverage. Zoocha conducted an audit of database, modules, architecture etc. And then did the upgrade and the event was covered with 100% uptime.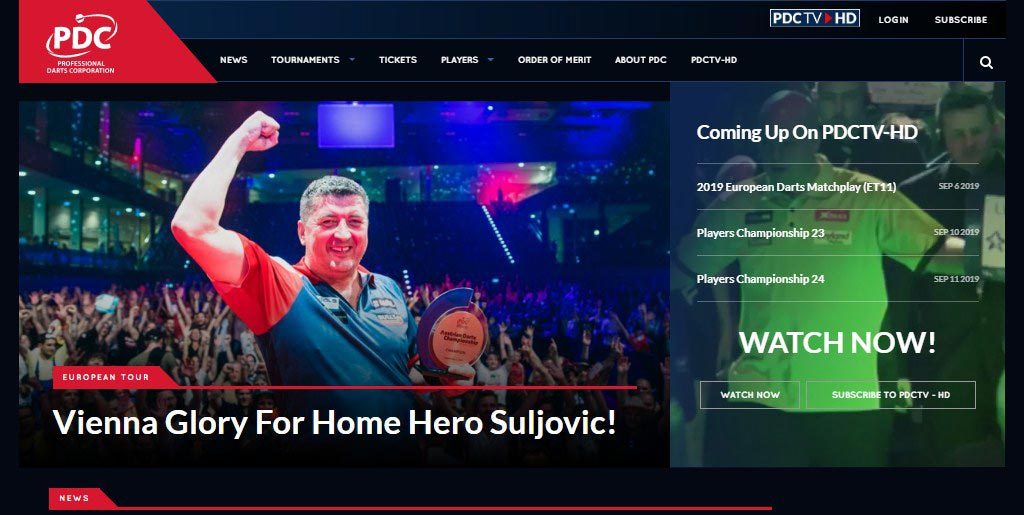 HQ: Dublin, Ireland / Founded: 2008 / Employees: 50 / Hourly rates: $50 – 100
A leading Irish Drupal web development agency partnering with local governments, non-profits, educational and commercial organizations. Their web development services span from CMS Development, custom web apps, Drupal-related strategy, consulting and training.
One of their projects was Oxfam, for an Irish non-profit with a multiple independent websites they wanted to coordinate via a single new CRM system. Also, a custom shopping cart was added to a few of those sites. The new main website increased conversion rate by 60%, and achieved longer visitor sessions on site via web and mobile sources.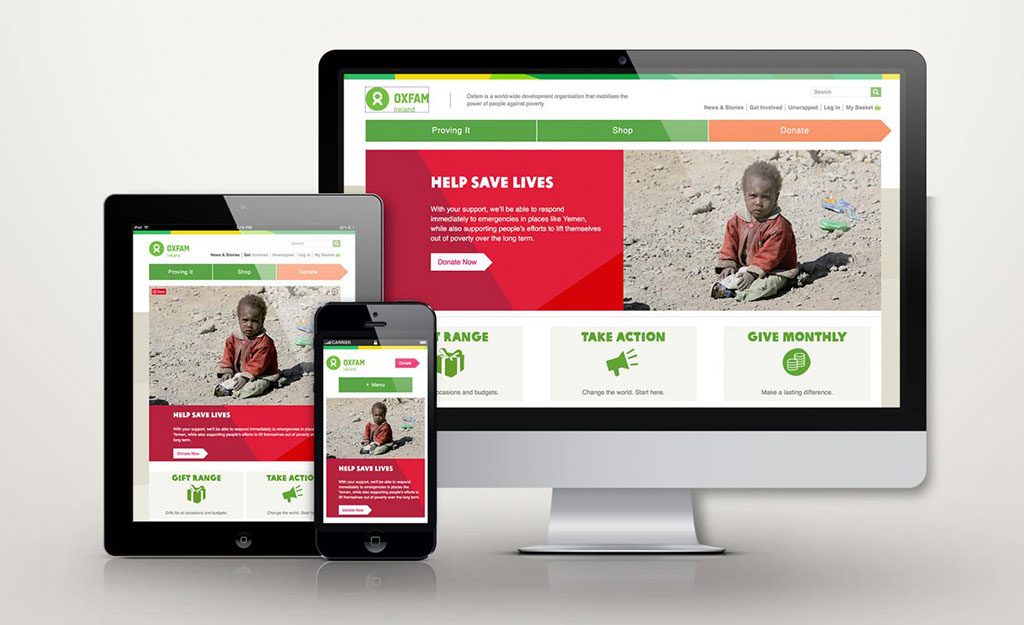 HQ: Manchester, UK / Founded: 2003 / Employees: 200+ / Pricing: $10, 000+
CTI Digital is from Manchester in Britain strives in open-source CMS technologies, e.g. Drupal, Grails, Magento, Zend frameworks, e-commerce solutions. Their high-quality web services are centered around design, development and marketing.
Take The Wildlife trust for example. The task was to redesign the old website and migrate to a new Drupal CMS platform. CGI collaborated with the client and such combined expertise resulted in an engaging website, with modern ways to portray key information for customers.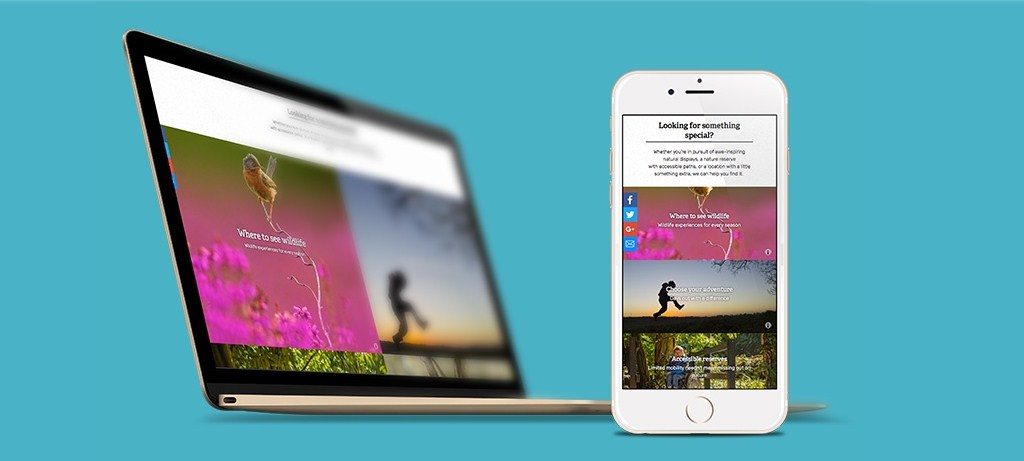 HQ: Quebec, Canada / Founded: 2004 / Employees: 50 / Pricing: $50,000+
With over 13 years of experience in CMS technology, Symetris has evolved into one of the leading Drupal developers. They've worked with clients in healthcare, medicine, non-profit,  consumer products/services.
One project to highlight could be ILoveMaple.ca. A website that is essentially a reference point about maple recipes, videos, books, etc. Federation of Quebec Maple Syrup Producers (FPAQ)  trusted Symetris to revisit their website. And the job ended up increasing traffic by 150% in the maple recipe section. The website uses Drupal 7 CMS and features a recipe module with filters, recommendations, print format, internal keyword-driven search engine, and more.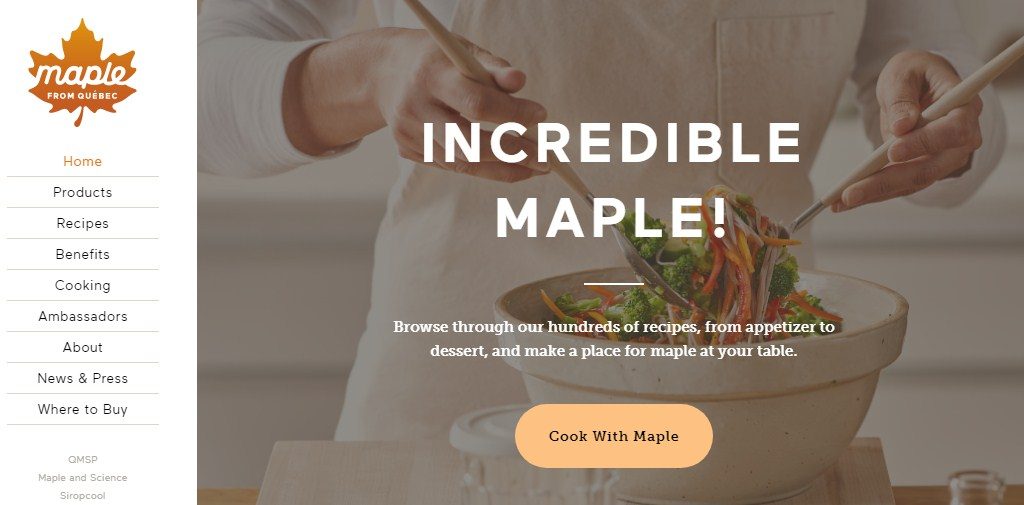 HQ: Austin, USA / Founded: 2009 / Employees: 40 / Hourly rates: $100 – 150
Another US agency, Drupal Connect centers on Drupal web development and design. With an impressive pool of Drupal developers and consultants, they are recognized as one of the  fastest-growing web companies. 
Lyssé, an eCommerce website selling women's apparel, is among the top projects by Drupal Connect. They wanted to integrate Blue Cherry API into their Drupal site with the aim to fix existing distribution problems and keep the site functional in the meanwhile. An extra challenge was the fact that site managers were not fully familiar with the Drupal back-end.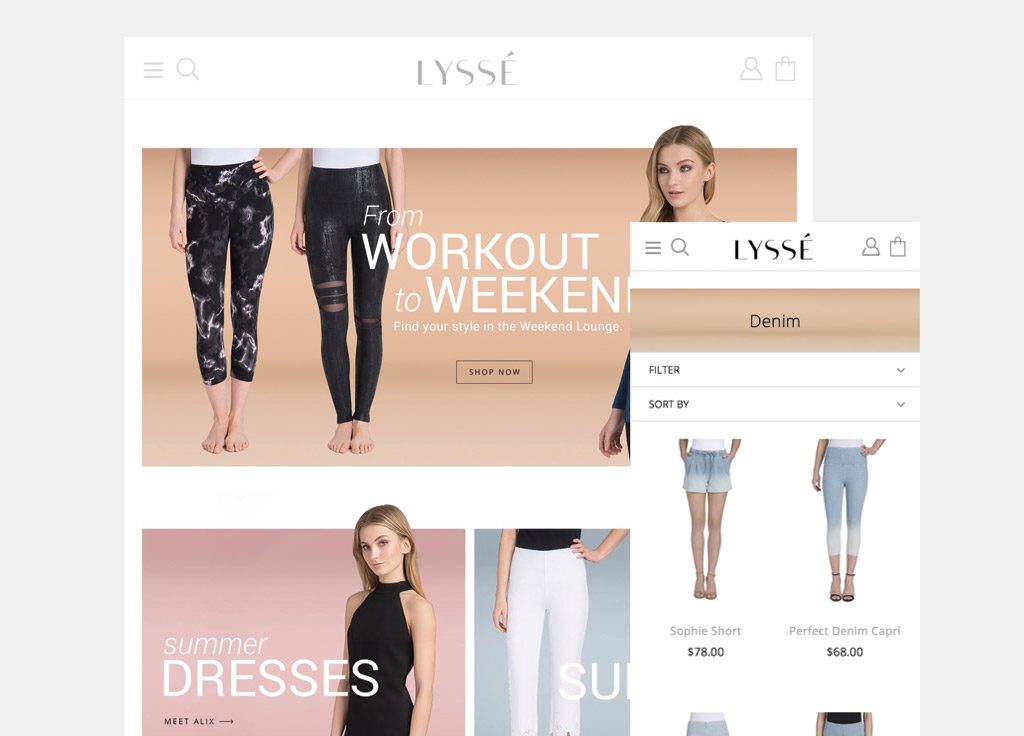 Also, the homepage was not mobile-friendly and failed to route users to certain sections. So Drupal Connect guys made changes to the site's functionality agreed upon by both parties.  Lysse site managers were able to take full control of their brand and content, therefore the result was a hot success.