With the rapid value growth of certain few сryptocurrencies, there has been a deficit in other digital currencies that people could trade for those big ones. Such currencies now go by the name of ICO (initial coin offering) that companies trade for famous cryptocurrencies such as Bitcoin and Ethereum.
To launch an own ICO and reach the trading level, marketing campaigns are key. In addition to ICO development companies, we present the list of the best ICO marketing companies in the world.
10 top ICO marketing companies
Want your company listed and get more qualified leads? Contact us:
LinkedIn: @janetodavchych
E-mail: jane.todavchych@thinkmobiles.com
Skype: live:234dd2d5aa141d28
# 1 Element Group
Rather than only a marketing agency, Element Group represents itself as a digital token sales  company. Those services include consultation, ICO marketing strategy, capital and asset management, market research etc. In its course, the agency partnered with TradingView, CNBC Africa, Forklog and Wunderdogs. Portfolio includes Constellation, Open Platform, Enigma, BLOCKv as well.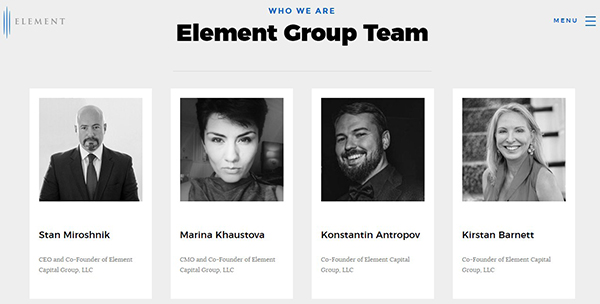 You can judge the level of Element expertise by their materials like:
Pricing: Online quote request, pay-as-you-go (PAYG) rates.
Headquarters: Santa Monica, California, USA / Employees: 10 – 50 / Contact: On-site.
Website: https://elementgroup.com/
# 2 Crowdcreate
Crowdcreate has a straightforward yet effective marketing strategy. They use social platforms, i.e. YouTube, Reddit, Telegram, Twitter, etc. to gain large audiences. They manage social media profiles for clients, advertise them over own channels, as well as feature companies on CNBC, Bloomberg, Forbes.
In terms of ICO, the biggest project of Crowdcreate so far is BitClave, a blockchain search engine, that raised over $25 million. Another notable project is the ICO investment platform Zilla, where they helped raise over $15 million as well. Check Zilla demo below.
You can evaluate the capabilities of this ICO marketing company by posts:
Pricing: Online quote request, pay-as-you-go (PAYG) rates.
Headquarters: Los Angeles, California, USA / Employees: 10 – 50 / Contact: (310) 584-7218.
Website: https://www.crowdcreate.us/
#3 ICOBox
This firm focuses solely on ICO sales, unlike any other general advertising agency. They offer different packages covering technology, legal matters, marketing consultations, as well as marketing support, landing pages, etc.
Take their Crypterium project for example. It is a CRPT token online store that turned out very successful, having issued about 1 billion tokens and over 70% sold. Also, ICOBox created a major marketing campaign for Saifu, a manager of fiat and cryptocurrencies, and collected over $13 million. Find more cases on their website.  
Pricing: Basic package 40 BTC / Additional packages 4-40 BTC.
Headquarters: San Francisco, California, USA / Employees: 100 – 250 / Contact: On-site.
Website: https://icobox.io/
#4 Crynet
Crynet offers a full advertising ICO campaign via several marketing methodologies. Clients may choose what suits them best: video demos, social media activity, mobile and web promotions, search ads, PR.
One example of Cynet's work is HOQU, a decentralized affiliate platform. A promo campaign is explaining how the system supports interaction between affiliates and merchants, and by excluding brokers both parties get fair price. You can see it below.
Pricing: Online quote request, pay-as-you-go (PAYG) rates.
Headquarters: Prague, Czech Republic / Employees: 11 – 50 / Contact: On-site.
Website: https://crynet.io
#5 Priority Token
Another company that is not inclusively dealing with marketing but the whole ICO advisory, investment and advertising process. Priority Token is ideal for investors that are not willing to risk too much with newest technologies in fintech.
They've got experience in referral projects, bounty (multi-token) programs, ICO management, real-time token emission, and other types of marketing campaigns. You can check out numerous ICO projects, including Playkey, Modultrade, Skyfchain, Arround, on their website.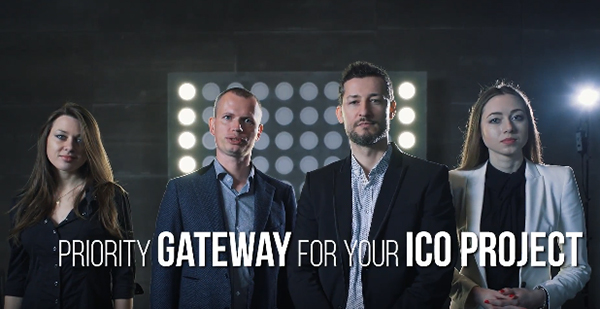 Marketing packages by PT are the following:
$30,000 – ICO investor dashboard

$50,000 – ICO project onboarding

$75,000 – investment package

$95,000 – ICO marketing and promotion package

$200,000 – All-in-one package
Pricing: On-site packages ranging from $30,000 to $200,000.
Headquarters: Singapore / Employees: 11 – 50 / Contact: On-site.
Website: http://ptoken.io/
#6 ICOPromo
If any of the ICO marketing companies above seem too big for, lets say, your blockchain startup, ICOPromo is an alternative. This agency works as a business accelerator for beginner investors, teach how to start the business of tokens. They also provide marketing services and web traffic increase.
A  practical showcase of expertise is Blackmoon Crypto – with marketing support by ICOPromo from the very beginning. Now it is a reliable investment platform (five offices across the world), where people can diversify and rebalance financial portfolios, track the performance, etc.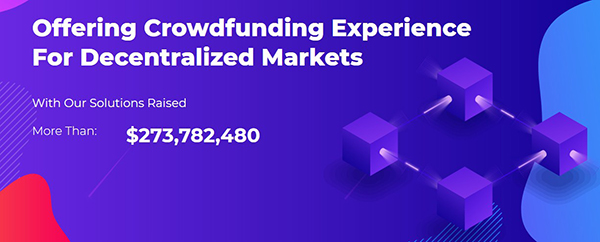 P.S. Project price range of $5K to $20K is a nice-looking additional factor to consider.
Pricing: $5,000 (Bounty Management), $10,000 (Merchant Platform) and $20,000 (Full Service).
Headquarters: Sydney, Australia / Employees: 2 – 10 / Contact: On-site.
Website: https://icopromo.com/
# 7 ICOservice
ICOservice owns Blockchain News, an influential publication site for blockchain. Therefore, featuring their clients on the website is, in itself, an effective campaign. Their marketing services, however, include:
classic PR

banner advertising

social media marketing

YouTube marketing

bounty campaigns

blog features

events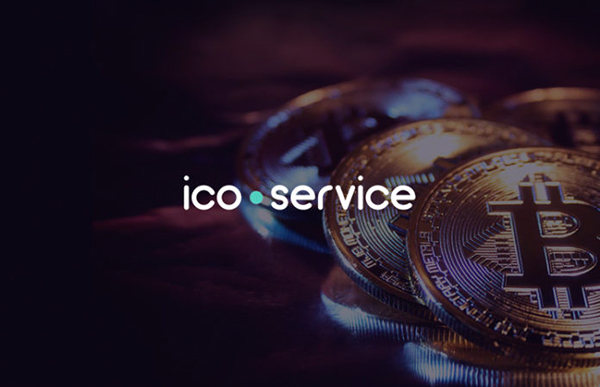 If you wish to learn more about ICOservice activities, research and skills, visit their blog, for instance:
Pricing: PR and Marketing services $150,000 – $500,000 + other packages available on-site.
Headquarters: Burlingame, California, USA / Employees: 2 – 10 / Contact: On-site.
Website: https://icoservice.co/
#8 Mazee
For one of the specific sides to ICO marketing – community promotion and management, Mazee is your friend. Their services revolve around community management exclusively and solely,  which helps get new clients and increase the ICO value for clients. Clients, by the way, enlist Shivom, HumanCoin, Sandblock, among many others.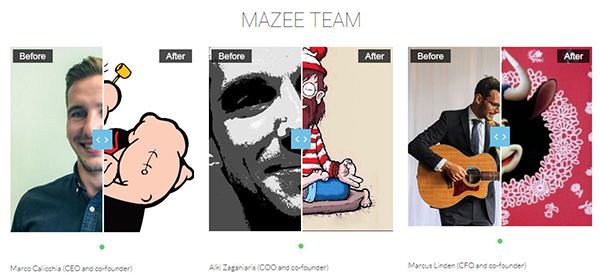 Take the community of AidCoin, an auction platform for charity fundraising. Thanks to marketing campaign by Mazee, AidCoin supported over 500 foundations and raised over $10 million.
Pricing: pay-as-you-go (PAYG) rates.
Headquarters: London, UK / Employees: 11 – 50 / Contact: On-site.
Website: https://mazeecommunity.com/
#9 Bitcoin Suisse
European businesses looking for an advisor find Bitcoin Suisse convenient for all ICO-related services. The Swiss agency aids clients in ICO launching, management and trading throughout if need be. Although, BS is not precisely an ICO marketing company but their crypto/ICO/trading package is pretty effective.

As example, BS helped Melonport AG, a highly-innovative company for investment funds and asset management, launch an ICO, issuing over 600 million tokens at the very start. The project raised 2.5 million Swiss francs within first 10 minutes. Other ICOs in BS portfolio include Orvium, OmiseGO, Tezos.
Pricing: Online quote request, pay-as-you-go (PAYG) rates.
Headquarters: Zug, Switzerland / Employees: 50 – 200 / Contact: +41 41 544 12 51.
Website: https://bitcoinsuisse.ch/
#10 Applicature
Applicature's advertising strategies contain a variety of options that proved to be efficient in the ICO marketing. Apart from community management and social media marketing, those include mass media, video creation and promotion, meetups, webinars, traffic generation, etc.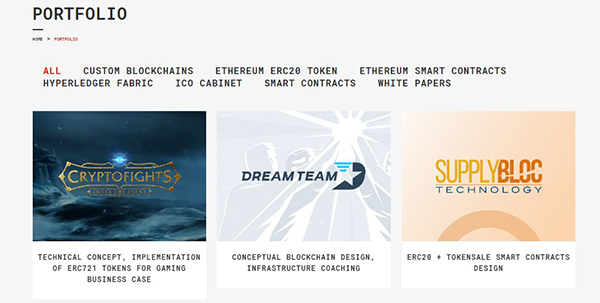 Applicature supports the concept of gaming tokens as a core part of blockchain technology today, and so it participated in creation of ERC721 tokens for Cryptofights. It is a game that lets players earn bitcoins after completing certain tasks. The company adjusted tokens to the network, tested it and have converted it into a standard token across the game community.
Pricing: Online quote request, pay-as-you-go (PAYG) rates / $25 hourly rate.
Headquarters: Redwood City, California, USA / Employees: 10 – 50 / Contact: On-site.
Website: https://applicature.com/
Summary table
Here's all the basic information on those ICO marketing companies to conclude our topic. Do you know companies that perform better or offer top ICO services? Share them with us.
| | | | | | |
| --- | --- | --- | --- | --- | --- |
| Company | Hourly rates | Employees | Location | Top clients | #1 ICO service |
| Element Group | ? | 30 | USA | TradingView, Wunderdogs | Market Research |
| Crowdcreate | ? | 40 | USA | BitClave, Zilla, Pally | Community Management |
| ICOBox | 4-40 BTC | 150 | USA | Pavo, Curaizon, Paragon | Full support service |
| Crynet | ? | 15 | Czech Republic | HOQU, SophiaTX, Earth Token | YouTube and Blog Influence |
| Priority Token | $50-100 | 25 | Singapore | Modultrade, PLAYKEY, SKYFchain | Campaign audit and implementation |
| ICOPromo | $50-75 | 10 | Australia | Chronobank, TAAS, Blackmoon | Bounty program |
| ICOservice | $50-100 | 10 | USA | ? | Community Building |
| Mazee | ? | 20 | UK | BlitzPredict, AidCoin, Sandblock | Growth Hacking |
| Bitcoin Suisse | ? | 65 | Switzerland | Melonport, Orvium, OmiseGO | Brokerage |
| Applicature | $25 | 40 | USA | CryptoFights, SupplyBloc, DreamTeam | Traffic Generation |
Feel free to contact us via jane.todavchych@thinkmobiles.com if you want to place your company here.