Image processing on a computer is still in demand. In most cases, we need basic functions – color correction, cropping, retouching, background replacement. In terms of photo editing software, we seek a tool in-between Paint and Photoshop. It should have a coherent interface, common features, support popular media formats, conversion options. Some editors offer extra: RAW and PSD formats, batch processing, layers, etc. Anyhow, let's examine 10 photo editors for PC.
Free photo editing software for beginners   
GIMP (GNU Image Manipulation Program) is free and open-source. It is considered by many to be a worthy alternative to Adobe Photoshop, and one of the best free photo editors. It contains tools for casual use, e.g. automatic image enhancement, cropping, color adjustment, selection. Next-level features include plug-in support, compatibility with graphic tablets and cameras, effects, layer masks, dynamic brushes, face swap, GIFs, etc.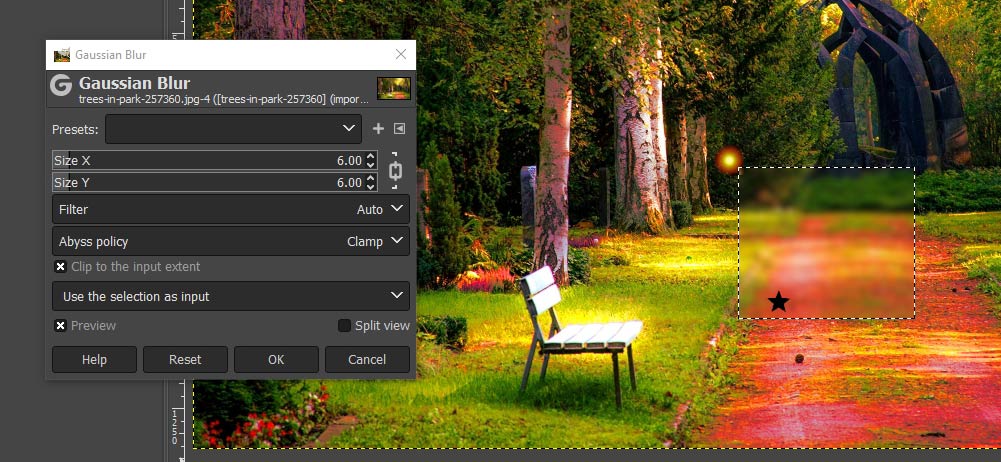 The interface is similar to professional photo editing software. GIMP is able to import all popular image formats, including RAW and PSD. At the same time it has its own format for saving XCF projects. Tutorial section on the website has lots of help and tips. Anyone can support the project by donating via PayPal or Flattr.
Pros
Professional tools and features
RAW and PSD files support
Completely free
Cons
Requires time to learn everything
No CMYK support
Lags and crashes
PhotoScape provides basic-level image fixing and enhancing. It has filters, effects, brushes, as well as is capable of batch editing and RAW conversion. A set of editing options: resizing, brightness, red-eye removal, white balance, backlight correction, adding text, cropping, clone stamp. It also can take and process screenshots, split images into parts, retouch skin, etc. Often PhotoScape is used to apply cinematic filters or artistic frames.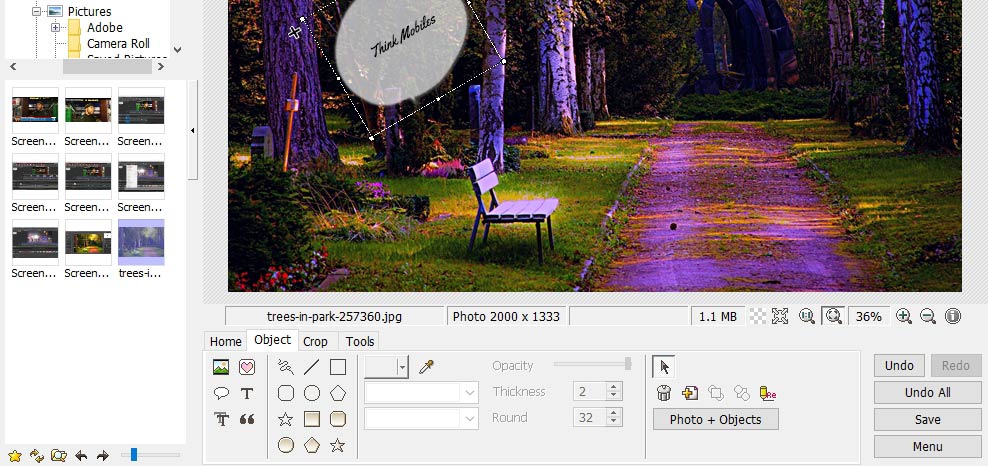 Pros
Simple interface

Editing options + batch editing

Convert RAW to JPG
Cons
Several formats only

Lags and glitches

Loss of image quality
Krita is a free and open-source painting program. It is aimed at creating digital art on a graphical tablet, and has more of a professional feel. Nevertheless, it is a photo editing software as well. Designed for painting, Krita is good for illustrations, textures, comics, animations, concept art. Photographers will surely like layers and masks, HDR, PSD, RAW support, filters for blurring, edge detection, etc.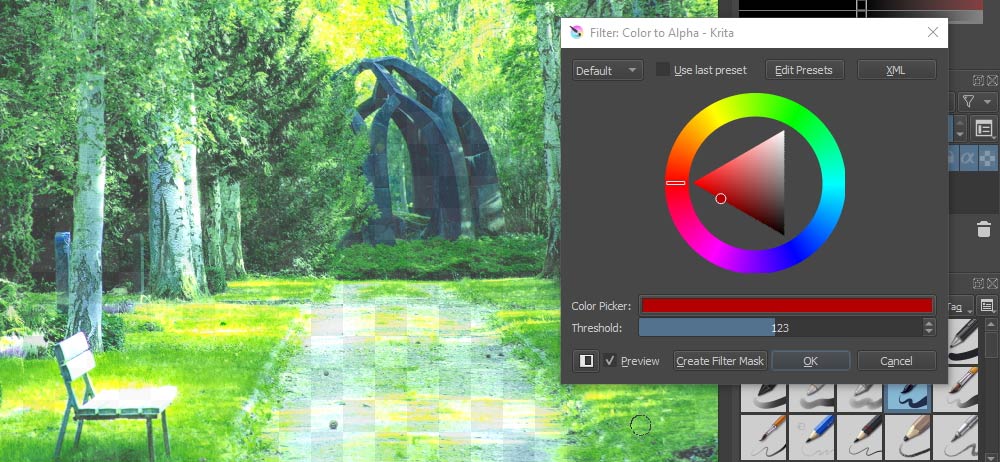 Unlike high-end image editing software, Krita does not support the non-destructive method of editing. Basically, Krita allows users to work with colour correction, apply filters and effects,  select canvas type. There is an ability to add plug-ins to enhance image processing. 
Pros
Concise interface

Layers support

HDR, RAW, PSD, plug-ins
Cons
Steep learning curve

No retouching tools

Text tool is tedious
FastStone Image Viewer is not just a simple photo editor but also a user-friendly image browser and file converter. Viewing, converting, resizing, renaming, editing images – this is much more than expected from free photo editing software. Although, it does not offer  complex editing options, rather a set of tools for quick photo processing. Color correction, saturation, red-eye removal, cropping, blurring and sharpening are in place anyway too.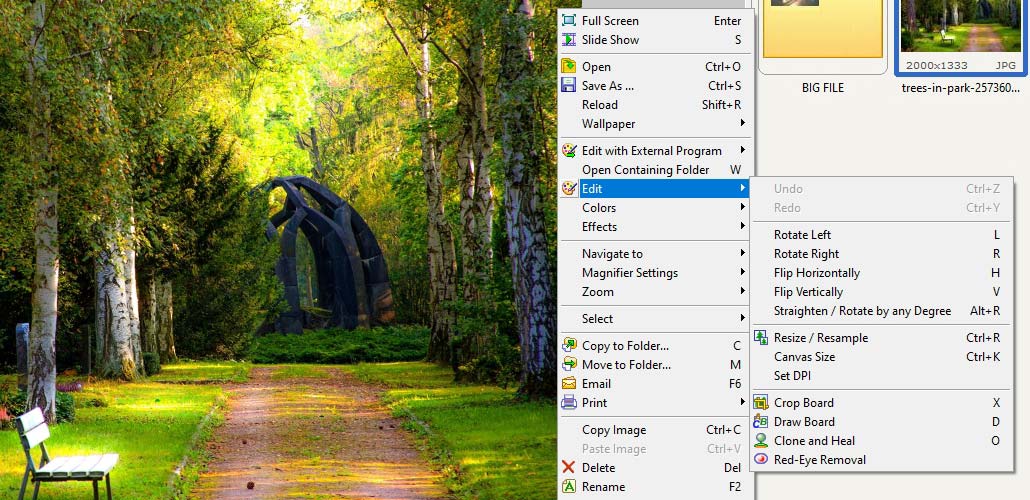 It has many configuration options for exporting images, including quality, file size, format, etc. Besides it provides batch processing, so one can apply a single sequence of editing actions to dozens or hundreds of pictures at once. Photography enthusiasts will appreciate that FastStone can work with RAW files of camera manufacturers, such as Sony, Nikon, Canon, Panasonic, Olympus, Minolta. 
Pros
Image browser

Media converter

Batch processing
Cons
Few editing tools only

No macOS version
Photolemur is an automatic image editor using Artificial Intelligence (AI) to enhance photos. it performs image analysis and proposes editing actions, e.g. color correction, noise reduction, sharpening, etc. In other words, on a portrait photo it may remove wrinkles, enlarge eyes, whiten teeth. In terms of manual editing, it loses to competitors, as it only allows users to choose preset styles and apply auto-correction.
At the same time Photolemur supports RAW photos and uses the extended dynamic range. The automatic lens correction is meant to remove chromatic aberrations. However, some users say it actually degrades image quality. Overall, we can say this program is nice for people who wish to improve pictures quickly and effortlessly.
Pros
Automation

Batch processing

Portrait auto-editing feature
Cons
Watermark in free version

Lack of manual adjusting tools

Issues with sharpness on some images
Paid photo editors
Fotor hasn't got such a variety of tools and plugins like GIMP or Photoshop, but its upper hand is ease of use. There are many one-click options to enhance pictures automatically: basic adjustment, effects, portrait touch up. At the same time users are able to change different parameters manually too.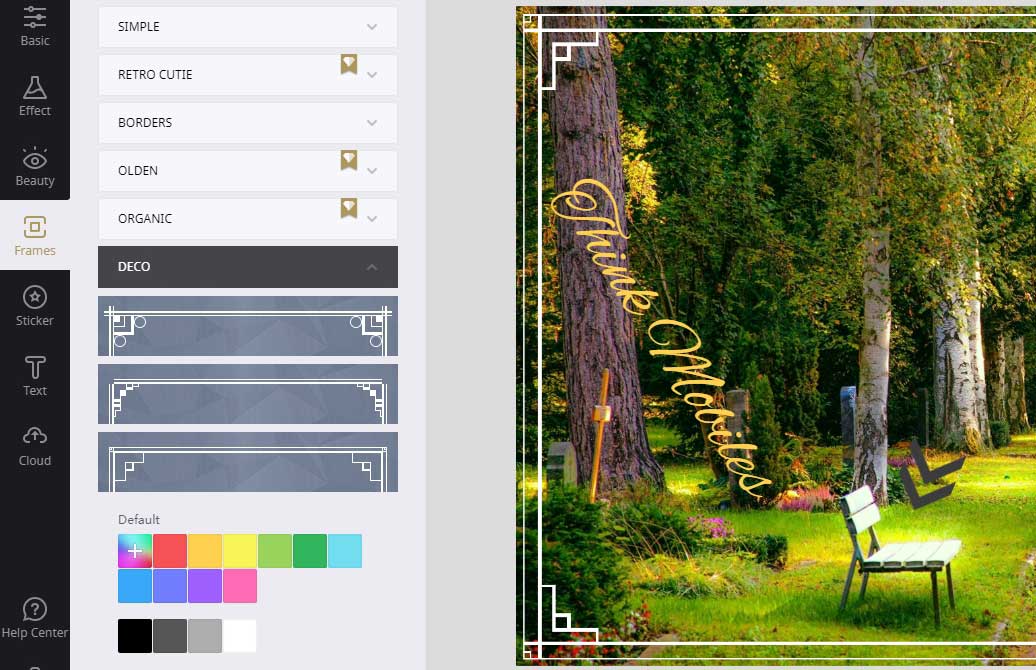 As per non-free photo editing software, Fotor brings hundreds of photo effects, touch-ups and makeup tools, stylish backgrounds and textures. It can edit BMP, TIFF, RAW images but without layers support, perform bulk processing. For different purposes, it has sections like graphic design, logo maker, book cover, invitation, and so on. As for not a pro-level program, it provides a wide choice of options. 
Pros
High quality filters

Batch image processing

High-resolution export
Cons
No layers

Only 4 export formats (jpg, png, tiff, bmp)

No plugin support
This application has a choice of 2 interfaces: simplified (basics for beginners) and complete (full pack of functions). In it one can find filters, layers, masks, curves, effects, brushes, noise reduction, sharpening, red-eye reduction, frames. Save images after processing in JPEG, RAW, GIF, PNG, EMF, WMF, etc.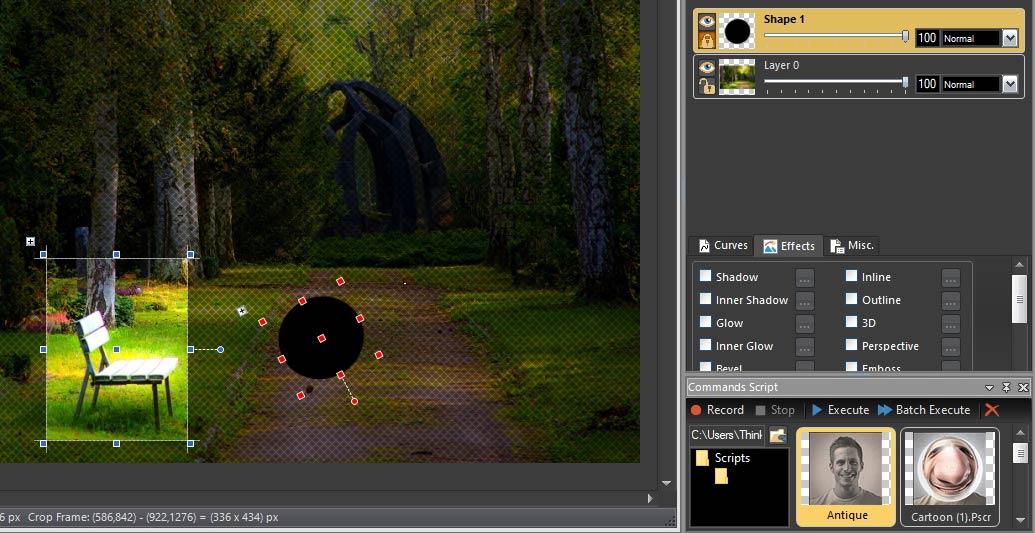 Toolset for layers consists of such options as creating a new layer, renaming and deleting a layer, changing the layer location, etc. A specific characteristic of Photo Pos Pro is the ability to make artistic transformations between images. For instance, filling, eraser, drawing, line adjustment, additional effects, text, etc.
Pros
Editing layers support

Create projects from scratch

1-click editing tools
Cons
Layer duplication is troublesome

May lag during resource-intensive tasks
Capture One Pro is a professional-grade photo editor designed for RAW files – single images and batch editing. The highest price is claimed to be justified by various gradients, lens-geometry distortion correction, portrait retouching toolset, masks, layers and lots of other tools. Plus one can customize the interface by placing frequently used features into the preferred part of the workspace.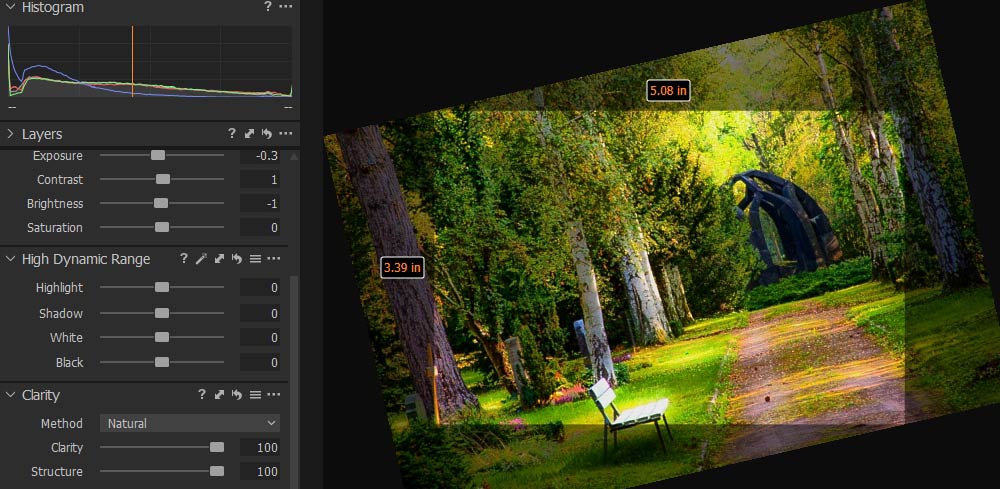 There is support for DNG files – that is useful for users who edit drone images. Local Adjustments tool allows working on a specific part of a picture. Noise reduction for qualitative processing of photographs with high ISO, retaining colors and details. For a before-and-after view one can utilize Variants, or create multiple image versions with different edits. 
Pros
Professional toolset

High-end auto-correction algorithms

Batch editing
Cons
No social sharing options

No panorama or HDR merging feature
ACDSee Photo Editor 11 provides GPU-accelerated layered editing with pixel-based precision. This photo editor application supports formats for over 600 camera models. Moreover, users can install Photoshop plugins to it. Many standard editing features included, such as blended cloning, color adjustments, geometric imperfection handling. Extra tools are Smart Erase, Chromatic Aberration, Layers.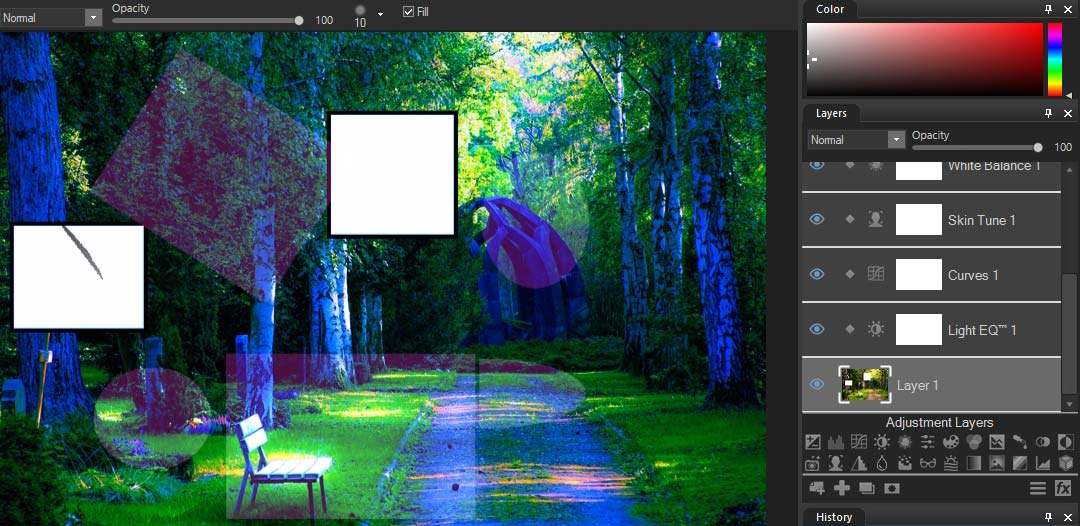 In regards to batch processing, users can create an Action, a recording of an editing sequence, and then apply it to the whole bunch. HDR tool allows to merge multiple images with different exposures to achieve a wide dynamic range and create a single detailed image. A similar feature is focus stacking – to combine images with different focal distances to produce a picture with a deep field. So, as we see, ACDSee is a pretty curious program both  for beginners and pros. 
Pros
Lots of image editing tools

Lens profile geometry correction

Geo-tagging, face recognition
Cons
Lens profile correction poorer than by competition

Noise and chromatic aberration far from perfect
Quick image correction, delicate retouching, or tweaking multiple layers is possible with Affinity Photo. Photoshop-like interface design helps to cut down time for familiarization. Tabs are called Personas, for instance Photo Persona – standard editing, Liquify Persona – manipulate pixels, Develop Persona – RAW processing, Tone Mapping Persona – for HDR, Export Persona is self-explanatory.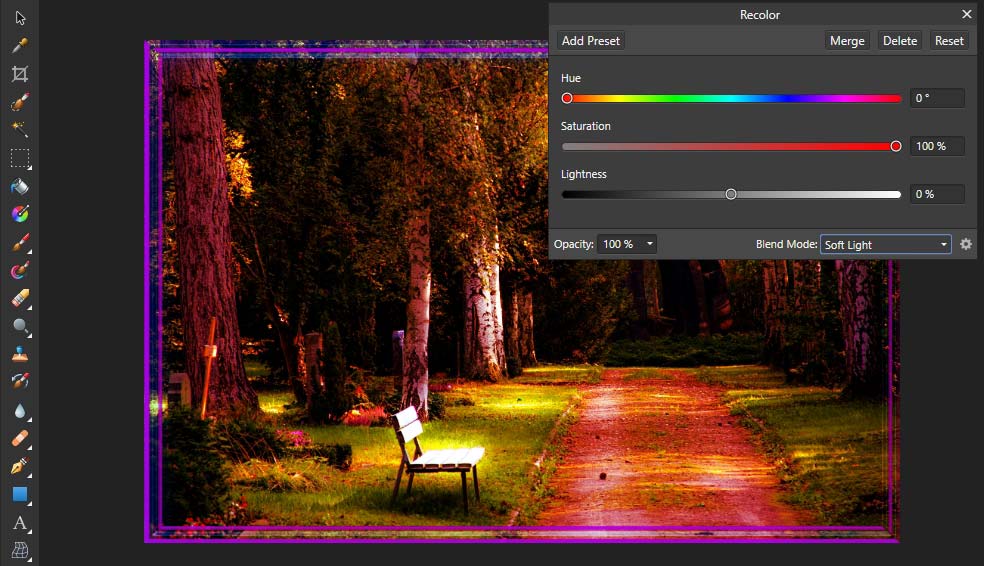 Retouch, dodge, clone, patch, blemish and so on – are all in place. Popular effects, i.e. blur, distortion, perspective, are applied as non-destructive layers. Advanced users will appreciate 2 ways of lens correction: automatic and manual. The latter lets you specify a lens if it isn't identified from EXIF. Generally, Affinity Photo has more features than similar photo editor software, and is on par with a basic Photoshop package.
Pros
Lots of tools, effects, and features

Non-destructive live filters

Vector, PSD, PSB support
Cons
Overwhelming for beginners

Offbeat export process

No image organization
Read next: Best video editing software.
FAQ
Q: What is RAW?
A: RAW is an image file format that contains all uncompressed data recorded by a camera or other device. Such files are not processed and are not ready for printing. This is the best file format for high-quality editing in the special software.
Q: What is an image layer?
A: Layers are the parts of the image placed one over another and contain different elements of the picture, like text, background, figures, lines, etc. The layered structure of the image allows us to edit and move each layer separately.
Q: What is a layer mask?
A: A layer mask is a tool that allows to change the opacity (transparency) of the layer in selected areas.
Q: What is an adjustment layer?
A: An adjustment layer is a special tool in the form of a layer that changes color and tonal adjustments on a layer below it without affecting the initial image. So users can cancel or change such adjustments at any time.
Q: What is non-destructive editing?
A: Non-destructive editing is a way of editing without affecting the initial image and overwriting its data. To do this, users should use special tools like adjustment layers and smart filters that allows to cancel or change any actions anytime.
Q: What is photo retouching?
A: Retouching is image editing to make it look as best as possible. It includes exposure, brightness and colour adjustment, correction of distortions, etc. For portraits it also means removing skin imperfections, whitening teeth, brightening colors of hair and eyes, even changing the shape of different facial parts.
Q: What is barrel distortion?
A: Barrel distortion is a kind of optic aberration when real straight lines are reflected on the photo as curved inwards in the shape of a barrel.
Q: What is profile-based lens correction?
A: Profile-based lens correction is part of photo editing software allowing to correct barrel and other kinds of distortion by calibrated camera model lens preset.
Q: What photo editor has an auto-retouching?
A: Fotor, Movavi Photo Editor, Photolemur, Photoscape, Photo Pos Pro.
Q: What image editor can change hair color on a portrait?
A: Movavi Photo Editor has a special tool for easy hair color changing.
Q: Can FastStone edit photos?
A: Yes, FastStone Image Viewer has a set of basic editing options, like color correction, changing saturation, red-eye removal, resizing, cropping, blur and sharpening, removing unwanted objects.
Q: Can Krita do photo editing?
A: Yes, Krita provides a wide range of image editing features.
Q: What is a free Photoshop alternative?
A: There is no complete Photoshop replacement among freeware, but some editor applications are similar to some extent, like GIMP.
Q: What photo editor can replace Photoshop?
A: Potential apps are Affinity Photo, Capture One, ACDSee Photo Editor, GIMP.
Q: What is the best free photo editor for beginners?
A: Many users recommend GIMP and Paint for the very novices.