One of the duties of a project manager is to constantly look for ways to optimize the development process. This includes looking for new and better project management tools. We have tested more than 50 project management software apps and created a list of 15 best of them. No particular order, no preference. Without further ado, let's start.
Worktec is a little bit different from other PMS (project management software) apps. The main difference is the ability to create a web of connections between elements. The main menu is the dashboard of 4 widgets, user can manually select between 11 additional widgets and place them in any order he likes.
Worketc has all standard features project manager will need, including contacts, discussions, calendar, documents. And as the main feature, the ability to create Kanban boards with custom columns and rows. One flaw that we have noticed is that in order to access trial version the user has to input a lot of information.
Pros:
30 languages of interface
Export feature
Apps for Android and iOS
Cons:
Too expensive
Low count of apps
Trial access requires too much information
Any list of project management apps wouldn't be complete without Trello. This app is used by a lot of users, not only project managers. Trello is easy enough to be used as a simple task manager and has enough features to be used by professional project managers to control big projects. Another major advantage that is the source of Trello's popularity is that it is completely free!
If you want a short description then here it is – Trell is a collection of highly customizable Kanban boards. User can add cards with checklists, deadlines, unlimited attachments, mentions, advanced descriptions. If you will find that you are lacking some feature, check out more than 130 additional apps. As a downside, we can mention that there is no chat feature, but it can be integrated with Slack.
Pros:
Stickers
Checklist
Supports work teams
Cons:
No file manager
No chat available
Limited amount of boards in free version
Bitrix24 is an online project management software app. The main goal of this app is to improve the communication between team members and project manager. One of the main advantages of the Bitrix24 is that it is available online and on mobile devices, providing near to desktop functionality. Don't worry, your data will be secure thanks to the Two-Step Authentication.
Another benefit that comes from installing the Bitrix24 app on your phone is notifications. Meaning that you will be updated as soon as possible. Standard features are working like a charm, CRM, Time tracking, Reports, all that you expect to find in the project management app is there. As a flaw, we can mention that some menus are quite hard to navigate.
Pros:
Convenient division of the file storage by type
Kanban board
Time and reports tab
Cons:
No ability to create presentations
The font is too small in some menus
Administrator settings are hard to navigate
Zoho Projects is a very simple, some may even say basic, project management app. But when you start to investigate it, you realize that it is very powerful. Providing all features that a project manager will need, all that is available in 17 languages. The user interface is intuitive, but it does come with a great user manual and extensive documentation for the new users. Zoho mobile app is available, allowing project managers to do their job on the go.
The majority of project managers love automation, Zoho understands that and provides many great ways to implement this approach. Customization capabilities are also high, 11 widgets can be placed however your heart desires. The one thing that disappointed us, is that additional financial features are not available in the free version.
Pros:
Easy-to-use
17 languages of interface
Free version
Cons:
Apps only for integration
Can't set a wallpaper
Podio is a project management tool aimed to improve the workflow. The core of this app is "Employee Network". This tool allows project managers to quickly and efficiently communicate with clients and team members. User is able to create custom discussion and chats, add attachments and use work plans.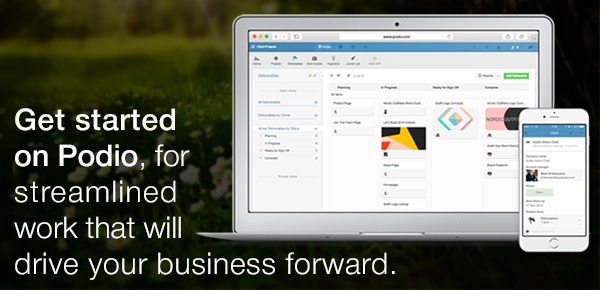 Describing all features will be a very long read, especially if you include 600 additional apps that can be connected to Podio. On top of that users are able to create their own apps, this brings customization capabilities to the maximum. As a downside, we can point, that there are only two user roles in the free version.
Pros:
Employee Network - chat system
600+ apps
Email inviting
Cons:
Limited user roles
Free plan limitations for user permissions editing
Tasks calendar does not support manually adding a new task
WeekDone is a project management app with a very unique approach and view on this process. The idea is that the core time period of development is the week. A great thing is that WeekDone has a free version that supports three users. The interface is intuitive and simple to use, however, there is plenty of help materials to master the WeekDone app.
Standard features are working great and all present, users have the ability to group tasks, assign and transfer tasks, add attachments, use prints, add comments to the tasks and so on. The unique feature is the TV dashboard, basically, it is a collection of different project state statistics presented as a TV show.
Pros:
Help
The fully functional free version
Friendly interface
Cons:
No extension or apps available
No drag & drop Hierarchy
No settings available for TV dashboard
Asana is a quite famous project management tool, we believe it is best suited for beginners and enthusiasts. There are plenty of different templates that can help users quickly set up their task board, create plans, set deadlines, create teams, invite users, and other necessary project information.
A great feature for advanced users is the ability to use hotkeys. Experienced users now, that hotkeys are a huge timesaver and project managers are all about saving time. As a minor flaw, we can mention that users can't create custom fields in the free version.
Pros:
Easy to use
Free
Help is available
Cons:
Can't change the size of certain elements
Poor text editor
File manager
Basecamp is known among project managers for being versatile and easy to use. This app consists of three main parts HQ, Projects, Teams. HQ is used for managing users, lists of available materials, and select sharing groups. Project is used to set up your projects and edit all information that corresponds to it. Teams are used to create groups of users, transfer users from one group to another or assign different roles to them.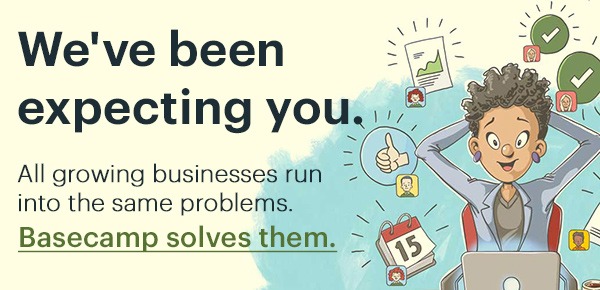 Naturally, basic features that bound to be in any self-respecting project management software are also present, such as To-Do Lists, Message Boards, Schedule. A unique feature is a Ping – ability to send a private message with a notable notification. There's one downside that we need to mention, Basecamp project management software is only available in English.
Pros:
Extensive tutorial
Intuitive and easy to use interface
My Stuff tab
Cons:
To-dos lacks settings
Only English supported
Settings are limited
Proofhub – is a very well-balanced and thought through project management software solution. A key thing that majority of the information in all menus can be exported in CSV file and then restored back. The looks and design are simple but efficient, all lists in the app have a search feature. In order to secure your connection project manager can assign certain allowed IPs.
The main menu on Proofhub project management software app consists of the following tabs: discussions, tasks, milestones & events, timesheets, files, notes. The naming is clear and you can figure out that ProofHub is feature reach, all tools that project manager needs are present. There a few minor bugs, but we are sure they will be fixed soon.
Pros:
Export/Import
Content edit system
2 views for tasks lists
Cons:
Unable to add attachments to notes
Gantt chart works only with lists that were created in compatibility mode
Tasks percentage is unavailable in task board view
Nutcache is a project management tool that can help a professional to take care of all aspects of their work. This project management app that can combine all tools for all areas of the PM's work into one without making it a mess. User can administer projects on a high level, perform time tracking and expenses control, do some basic accounting, create teams, invite new users, manage roles and permissions, use customizable kanban boards, create notifications and meetings using calendar tool.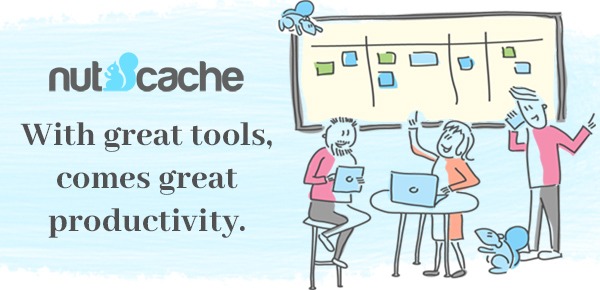 Additionally, there is an invoicing tool, it combines information from expenses and time tracking in order to automatically create invoices for a certain period. The new project manager may find Nutcache a little bit hard to master but there are a tutorial and FAQ, also there a live chat, however, users may have to wait a bit for the answer.
Pros:
Intuitive interface
Time tracking feature
Customization ability
Cons:
No free version
Only 6 languages available
No chat available
Redbooth is a relatively fresh project management software app. But, it is quite popular already, and quick popularity has reasons. All necessary task management features are there, users can create tasks, private tasks, subtasks, todo lists with checkboxes, group conversations, comment on everything.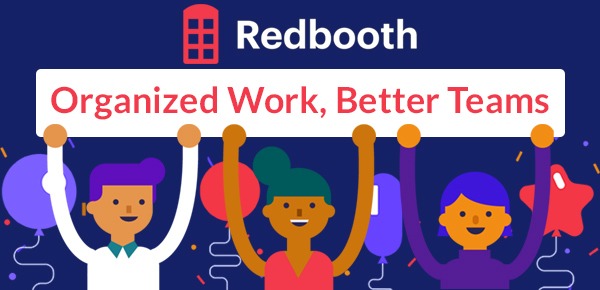 All tasks are managed in the kanban board. Important feature to mention is that users are able to create multiple kanban boards. Additionally, there is a file manager, it helps a lot in creating and maintaining order in the project files. We believe that the weakest point of Redbooth project management software solution is the reports system, it lacks customization abilities.
Pros:
Workspace archiving
Zapier integration
Unlimited text chats
Cons:
No built-in text editor for notes
No file versions
Can't customize statistic reports
ClickUp is a project management software solution that surprised us with a friendly yet functional interface. Users can create and edit tasks, set due date, add users, spectators, and create subtasks and checkboxes, set goals, create and manage user groups, create rewards. It is very important that there is a divide between an assignee and spectator, this helps workers to know exactly who is responsible for the task and who is there to control and monitor.
An additional cool feature is dependencies, using this feature project manager can create a proper workflow, that doesn't require further instructions. No project management software can exist without proper reports, ClickUp is not an exception here. Reports system is well developed, it includes standard reports such as Gantt chart as well as unique ones, like "Who's behind".
Pros:
Goals and target system
Support SSO
Tasks dependencies
"Make a deal" pricing option
Cons:
Graphics and diagrams are unavailable in reports
Limited functions in Box view mode
Targets can work only with one target type at the same time
No general chat
Function Fox is a project management software that is great for managing business processes that are based on projects, from our point of view. A great and unique feature is that the Function Fox project management app allows users to calculate the cost of each task. Thus it is great for Agile development. Live and period reports are great here, the user is able to see the progress of development using many available diagrams, analytics, charts and so on.
Great little feature is that all reports could be exported to Excel. Function Fox has a quite unique board structure, it is divided into three columns: today's tasks, near feature tasks, finished tasks. Another unique feature is CEO Desktop, providing all financial reports in one tab. In short, Function Fox is a project management app that does a lot of things differently, creating its own path. That is the main advantage and disadvantage of this project management software.
Pros:
Ideal for business management
Many options for reports customization
iOS mobile app
Cons:
Weak chat capabilities
No extensions
No file manager
BrigthPod is a project management app with an intuitive interface that is very friendly to the new users. There are a lot of project templates that allow users to quickly set up their project structure and begin assigning tasks. One of the main features of this project management software is the ability to create milestones. Of course, users are able to create sprints, tasks, checklists, boards.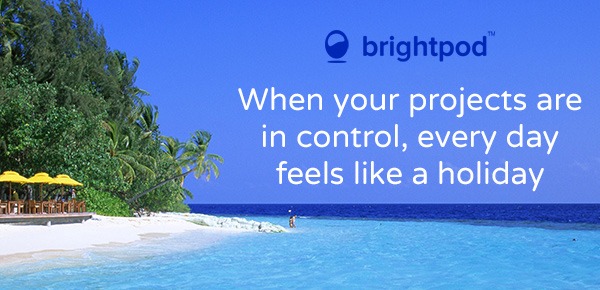 A project manager can create public and private chats with clients and developers. All users will benefit from the Focus feature, it highlights the most important or overdue tasks that need to be finished as soon as possible. The aspect that we didn't like is the contacts feature, users are only able to save the name of the contact.
Pros:
User groups in Team Manager
Task view in the dashboard
Insights
Cons:
Can't create new user roles
No client contact book
Supports iCal
Avaza is a multifunctional app that includes everything that a project manager will need. However, it is capable of much more. Avaza has features that allow users to even manage a small business. The project manager will be able to create and assign tasks, use kanban, multiple boards with customizable columns, create project information pages based on templates, perform time & expense tracking, and quoting & invoicing.
Another small but useful thing is that there is an automatic import from several calendar tools. A great advantage of Avaza project management software is that it is free for one user. So everyone is free to try out, but in order to connect more users, one will have to purchase the premium account. As a flaw, we can mention that users cannot reply to comment under a task, only leave one below.
Pros:
Free
All features available in free version
Three view modes of the task board
Cons:
Can't place a report in the dashboard
No backup
No global notification settings