Video marketing is crucial today, without a doubt. It could easily make a difference for any upcoming or established business, or an ad campaign, or any cause for that matter. That's why hundreds of video production companies are popping up all over the globe, facilitated by technological advances. 
These are creative digital agencies producing web videos, corporate videos/presentations, marketing campaigns, 3D/VR videos, motion design, animating videos, brand videos, event videos. Typically, their services include pre-production, production, post-production, or all three. Now, for starters, here's a top-3 preview: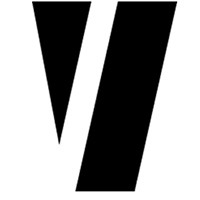 VeracityColab
Video concept, campaign
Live-action production
360 videos
Visit website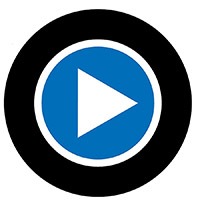 Indigo Productions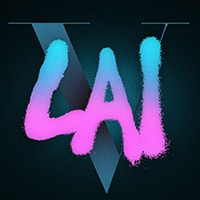 LAI Video
Awareness video campaigns
Animation, motion graphics
Fundraising
Visit website
15 best video production companies
Selecting top media and video production companies ain't an easy task, as it is all subjective. How do you decide which video is best? What purpose does it serve: tell a story, bring new customers, or build brand loyalty? Therefore, we'll let you decide by seeing rather than reading, although basic information is there too. Mostly, these are US and UK video making agencies.
Hourly rate: $150-199 | Min.project size: $25,000 | Founded: 2008
Veracity Colab is a video production company from California,USA. Their core services include creative development, animation, social media videos, post-production. As for examples, first check out this Pulsense project for Epson, a global leader in electronics, promoting the new product. What we want to highlight is Veracity Colab's collaboration with Adidas. It involved motion design, 3D modelling, pencil sketching, and even VR rendering.
Hourly rate: $150-199 | Min.project size: $10,000 | Founded: 1999
The DVI Group has accumulated years of experience in creative videos for brands to use for advertising, brand storytelling, marketing campaigns. They are based in Atlanta, Georgia, USA. 
Parents will like a homelike-feeling touching video for Hansgrohe Group, making faucets. Another amazing example is the following video for insurance company Protective, gently and curiously underscoring the "Time is now" message.
Hourly rate: $150-199 | Min.project size: $5,000 | Founded: 2011
D-MAK, a video production agency from Phoenix, USA, provides services in corporate and event videography, medical video production, web content and more. CyraCom is a particular project in the medical field, advertising language interpretation services. And we can present a work for CBRE, as aerial video and animation skills. The client is a huge real estate company with 90,000 employees.
Hourly rate: $150-199 | Min.project size: $25,000 | Founded: 2010
Started off by a single video enthusiast, previously working for Comedy Central, Guy Bauer likes to do entertaining and fun videos. They do not like corporate or "normal" videos. In terms of work, they could begin with an idea/concept, shoot a video, or cut/trim/edit (post-production) anything you want. But enough with words, let's see how they can add value to your products/services, as they did for Wynd and their home air purifier.
Hourly rate: $50-100 | Min.project size: $1,000 | Founded: 2014
Lemonlight from Glasgow, UK have already produced a stunning number of video works – over  6,000 and counting. Especially if taking into account the founding date of 2014. They work at pretty affordable rates, their average project cost is about $2,000-3,000. Sharp, dynamic and to-the-point videos like Airlango drones, but also more warm and humane stories with personal touch, just like the one for Brumble Bikes shop.
Hourly rate: $150-199 | Min.project size: $10,000 | Founded: 2004
One of video production companies that is also prudent in web design, content marketing, social media marketing, display advertising, and many more lines. But instead of "award-winning" descriptions, let's see their work. Ringstar sports video, for example, launching new series of snickers. Or take a short promo video for Houwzer, intelligently informing about $12,000 savings when partnering with this realtor. 
Hourly rate: $150-199 | Min.project size: $10,000 | Founded: 2013
Straight from Washington, USA, LAI Video specializes in video-driven campaigns for all kinds of institutions. We are talking corporate videos, educational videos, academic presentations, trade show videos, commercials, etc. Take Dental Trade Alliance for example, working in oral health care. Purposefully, they shot a video in the area that rarely communicates outside in order to get more attention to oral hygiene.
Hourly rate: $150-199 | Min.project size: $5,000 | Founded: 1990
How about a commercial video production company from the Big Apple with 30 years experience? Yes, Indigo Productions can do virtually everything: full-service video production, action and green screen shoots, documentary videos, interviews, multi-camera videos, live event coverage, you name it. With such package it's no wonder that top-tier clients, like FIA Formula E championship, book the agency. Check out one of those dynamic 30 and 60 second spots. 
Hourly rate: $150-199 | Min.project size: N/A | Founded: 1995
With offices in Sydney and New York and a name which is a challenge to google, Agency is an international marketing company. Among their services we may find interactive advertising, online marketing, website development. They do videos for serious causes like the Amnesty International, fighting for human rights across the globe, or tax planning firm CPA with "Steptember" campaign that had raised $4 million in Australia in 2015.
Hourly rate: $150-199 | Min.project size: $20,000 | Founded: 1997
Bayside Entertainment from Seattle is active since 1997. You may book them to generate web videos, corporate videos, TV commercials, documentaries, etc. As proof and just one of many examples, consider a campaign for Sony Mobile, Sony Corporation subsidiary. Bayside created a promo video and several social videos for Xperia Ear Duo. The sales of this wearable audio product went up 140%, as a result.
Hourly rate: $100-150 | Min.project size: $5,000 | Founded: 2011
"Humanize your brand" is the motto of Chicago media company Demo Duck, established in 2011. The team specializes in educational videos, customer testimonials, social media and viral videos. Additionally, it is worth noting that they apply a variety of techniques, e.g. 2D/3D animation, motion graphics, stop motion, papercraft, screencasting and more. 
In regards to project cost, consider that animated videos are within $15,000-25,000 range, customer/company stories will end up $10,000 to $15,000. As an example, see a live video for Crohn's and Colitis Foundation – a non-profit medical organization. Yet, Demo Duck is capable of more fun and effective video campaigns, such as the one for Google Domains (see below). 
Hourly rate: $150-199 | Min.project size: $10,000 | Founded: 2011
If you want youthful and heartfelt input, consider Kworq – a creative video production company from New York. With 8 years on market, they've collected strong background in 360-degree videos, social media, visual installations, as well as user research and content strategy.
Proofs? A video for men suit manufacturer Hickey Freeman has nearly doubled the sales, and had 35,000 views. Another touching example the National Basketball Players Association (NBPA) project telling about work for communities successful.
Hourly rate: $25-50 | Min.project size: $5,000 | Founded: 2017
Surely, there are many decent video production companies outside the USA or UK too.  Take Craftnoon from Poland, who can be hired for lower rates and turn up nice promo videos and animated ads. Their specialty seems to be 2D animated explainer videos. Other services include gaming effects, hologram videos, commercial videos, walk-through videos, etc.
Let's check out a few project examples. First, a simple and nice informational guide for customers educating about Emeryturka.pl pension provider and insurance company. Second, a video for Archdesk ERP, a SaaS for construction companies, which was a 2-minute 2D explanatory animation. 
Hourly rate: $150-199 | Min.project size: $5,000 | Founded: 2007
Another US media company, from Los Angeles, which already produced over 700 videos, launched over 200 brands in 22 countries. Rip Media Group stands out with things like live action video production, whiteboard animation, character animation, motion graphics and design, medical and science videos. Take the following work as an example: an animated video for CoMingl, a unique place for network marketers. 
Hourly rate: $50-100 | Min.project size: $5,000 | Founded: 1954
Real Integrated is a full-cycle advertising agency from Detroit, USA. This is a media powerhouse with professional strategists, talents, digital experts, who offer video production among dozens of other services. 60 years of experience in brand campaigns, design, advertising, trade shows, PR only confirm their capabilities.
See videos promoting sponsorship golf program by Burns & Wilcox starring PGA Champion Jimmy Walker. It resulted in 70,000 new website visitors. A much more complex was a project for Desert Diamond Casinos & Entertainment, that ended up with dynamic, fun and genuine mini-movie. By the way, play rate increased by 75% compared with previous casino's videos.
P.S. More related articles here:
Best video editing software
Best video converter software
20 top graphic design companies