Due to quick pace of technologies, businesses have more options in hiring experts or whole teams. However, programmers' rates are unlikely to deflate in the nearest future.
Outsourcing is a common practice for small and midsize companies which can't afford their own developers. To hire a dedicated development team has basically become synonymous to software outsourcing, though slight differences exist. Dedicated teams of various sizes and skills are usually available for one specific long-term project. Whatever you plan to produce – a website, a mobile app or a game, with this model of cooperation you'll have a full control over the process, while staying mobile in business decisions. And this is why we'd like to share few thoughts and insights into this so you could be informed better.
What is a Dedicated team model?
A dedicated team model is a type of software outsourcing appropriate for large and long-term projects with a constant workload. Dedicated team combines affordable costs, high skills and commitment.  Basically, it means hiring a single team of specialists to do the job, staying exclusively dedicated to it til the end. It is good for customers who know the workflow and risks, and who have a clear vision of investment. A dedicated team works as if were your own employees. Bottom line: discipline, skills and focus.
A dedicated team is best for:
Large, complex and time consuming projects (avoiding the risk of changing developers in the process);

Projects that could possibly amend technical requirements over time;

Development involving multiple technologies, frameworks, third-party services, etc. (i.e. with a certain level of unpredictability and risks).
Challenges of hiring developers
In a quest to hire developers one major option is freelancers, of course. Platforms like Freelancer or Upwork have thousands of offers, but do not guarantee the quality of work. Thus, you end up spending days and days in order to find the qualified team members.

Get free estimation for your mobile app
Post your project or request a dedicated team - we'll quickly match you with the right experts.
Several general challenges both with freelancer and with agencies are tough to beat:
Time zone differences

. It can yet be manageable when working distantly with your team, though it could become critical if team members are in various locations.

Communication problems

– different languages, different foreign language skills, plus technical issues.

Cultural differences

may impact your communication, interpretation/understanding of tasks, as well as overall commitment.
There is more…
Hiring freelancers is a test of luck, in terms of skills, work quality, responsibility. Surely, a jack-pot of an extra-talented and at the same time low-cost developer is possible, but rare. In most cases you will get:
Poor communication, as such freelancers (possibly from different countries) have never worked together before.

A costly project manager to handle the process.

No guarantee of a proper end-product and meeting the deadlines (this is not aimed to offend freelancers, just a risk factor based on experience).

Lack of post-production viability, product support and maintenance, which is not typically their task.
| | | | | |
| --- | --- | --- | --- | --- |
| Type | Cost | Control | Quality | Commitment |
| Freelancers | Low | Low | Variable | Short term |
| In-house developers | High | High | Variable | Long term |
| Dedicated team | Medium | High | High | Long term |
In regards to developer agencies who provide professional and well-managed teams and care about their reputation, there are risk too. Such issues may be:
High cost

Lack of commitment, tools and hardware

Lack of experts whose skills should match your project

Legal issues, intellectual property issues
Benefits to hire a dedicated development team
No need to seek out individual developers and form a team, a team is there and ready to go. You can talk to a project manager or any team members directly, they are all in one place. No office space rent, no time differences, no misunderstanding, no delays to start the work.
A dedicated team may help both startups and SMBs, as well as large enterprises. Direct control of team's work, tasks and priorities. Agility and adaptability in case there are amendments to the project, quick reaction to any issues. Transparency and nothing to hide, high motivation and expert advice at hand.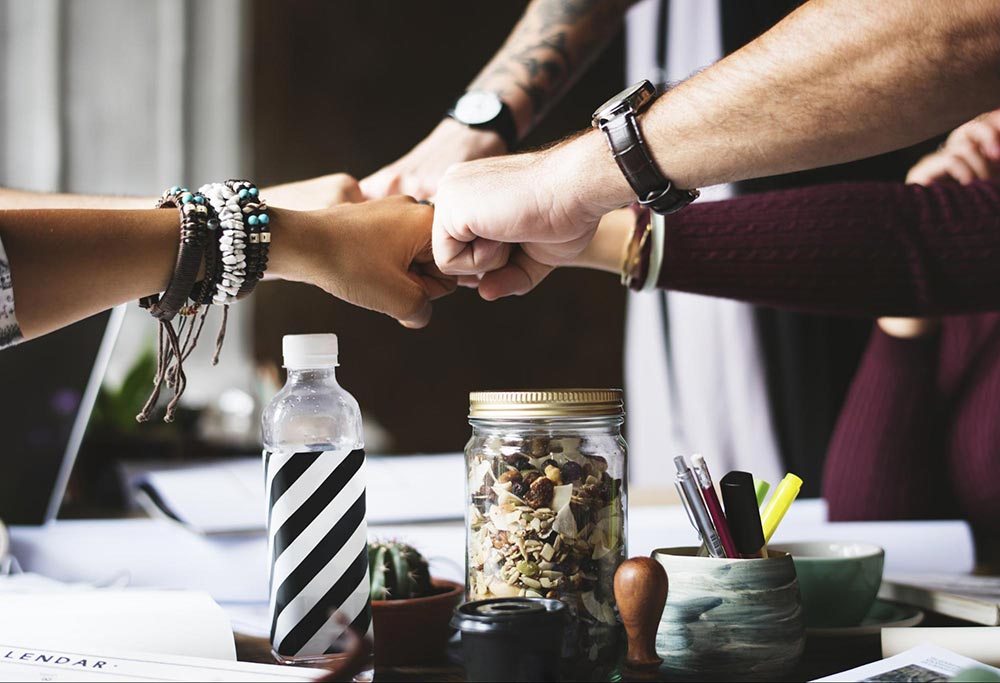 Firstly, a free choice of team members based on listed skills and rates. Secondly, always an option to add more members, required to accelerate or adjust the project development. The reason such teams are called 'dedicated' is because they work solely and exclusively for you and for your specific project. Nothing else gets in the way.
Last but not least, you may handpick developers with the exact skills you or your team are lacking. Programming tools and tech stack are always evolving, new things emerge on daily basis. You should look for proper skills in certain areas, but investigate it thoroughly to make sure they are real and not just words to attract attention.   
Pros & cons of a dedicated team
As everything else, this model has its ups and downs, and you should consider both before making a decision.
Pros:
Predicted and flexible budget

Focus and quick reaction to project changes

Full team control and proper management

Full dedication of all members to your project

Visibility of project/tasks progression
Cons:
Too expensive for small projects

Project manager is still very much recommended

Possibility to change requirements and goals in the process has a risk of continuous  work and cost exceeding the budget

Hiring a dedicated team does not mean success by default
Final words
Software outsourcing is a good option as it combines affordable costs and developer skills. DDTs are beneficial for long-term projects with a constant workload. This business model requires clear knowledge of possible troubles and how to overcome it, as well as a proactive commitment all the way through. If you take it seriously and want a quality product despite technical challenges, then you have a great option. And here is what we can offer with a dedicated development team.
How does it work?
Use ThinkMobiles marketplace of development companies and software engineers of all kinds to find the perfect partner for your project.
Describe your project
Describe the main idea of your project, outline goals and expected results.
Compare offers
Browse profiles, reviews, projects by developers/companies from Europe and North America, compare rates and work terms, choose the best ones for you.
Start working
Get in touch with the developers and start successful collaboration.
Additional options
Request project support after deployment, comment on and rate developers' work afterwards.
Feel free to contact us at ThinkMobiles with any questions or orders about app development.
Invite favorite candidates to submit bids, then review and hire the one you choose. Browse profiles, reviews, and proposals then interview top candidates. Hire the favorite one(s) and begin your project.
What we have to offer
How can you gain from hiring a dedicated development team of ThinkMobiles programmers? With the approach ensuring a flexible process and full control over it, we will provide highly skilled software engineers, designers, analysts and QA specialists. Key benefits include lead generation, search service, pool of developers of all types and a friendly community.
Lead generation

Our website has 50,000+ monthly visitors with 30% of them highly interested in AR/VR. We encourage our visitors to browse the catalog of companies and send project requests.

Premium search service

Corporate clients purchasing the Premium search service, get resumes of 2 top IT-specialists in a required area during 24 hours.

 

ThinkMobiles developers community

A place to get advice and up to date information about any software-related issues, ask questions and share feedback.

Get free estimation for your mobile app
Post your project or request a dedicated team - we'll quickly match you with the right experts.