Proper uninstallation is one of the most valuable skills for any computer user. macOS users are lucky, a lot of things are simplified here in comparison with Windows. Still, we'd like to go over how to uninstall on Mac completely, taking care of hidden files and folders too. This implies macOS built-in capabilities and third-party apps especially developed to remove programs. These methods can't harm a device as long as you keep up with safety instructions and do not delete system files or folders.
How to delete programs on Mac
Deleting programs on macOS is not as messy as on Windows OS, yet there is a certain sequence of steps to stick to. The most common way is to open Finder > Applications > right click on app > Move to Trash, or drag a program to Trash in dock. Or if you want to practice key shortcuts: click Shift⇧ + CMD⌘ + A > select app > press CMD⌘ + Backspace.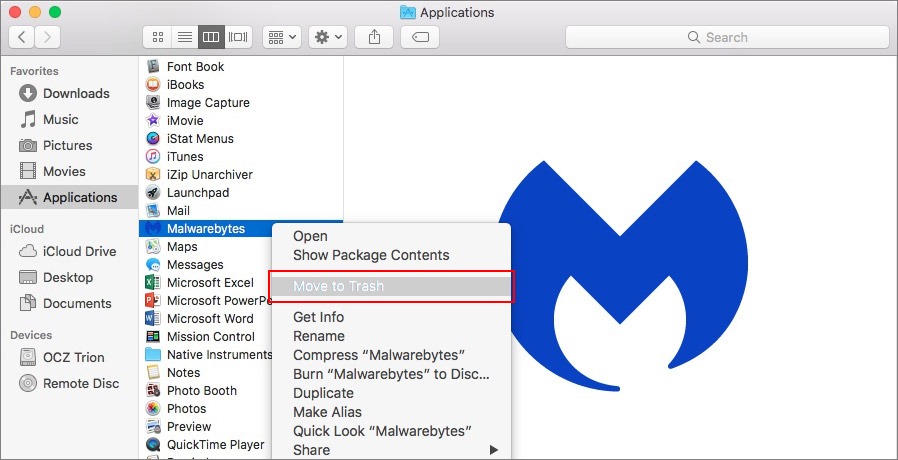 Some sizable programs have their own uninstaller tool, we recommend using it instead of deleting the whole package. To check its presence: open Applications > Shift⇧ + CMD⌘ + A > right click on app > Show Package Contents.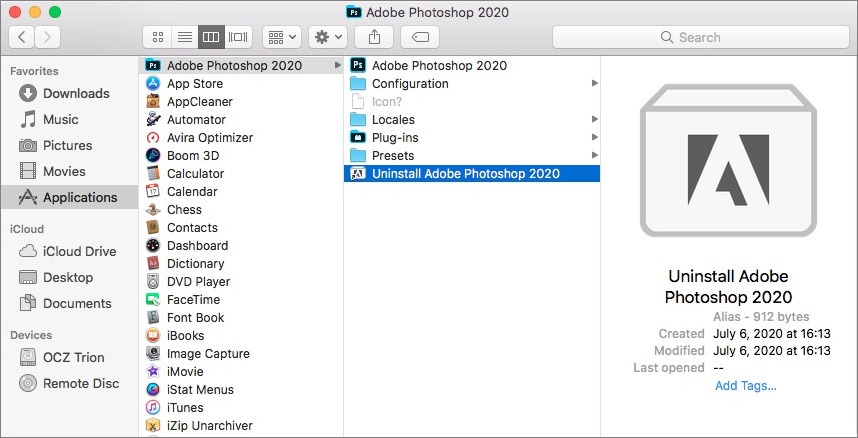 Is it the best way to uninstall on Mac? Yes, but you can make this process complete by performing the next steps. Sometimes, app-related folders may stay in specific directories like Pictures, Movies, Documents, etc. So we recommend checking those locations too. To delete extra folders: Topbar > Go > Computer, or press Shift⇧ + CMD⌘ + C > select a hard drive or SSD > Library > Application Support.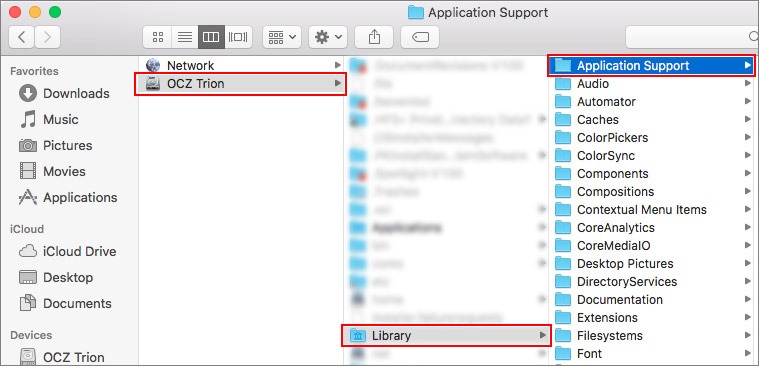 This folder may contain a lot of your old apps leftovers. Identify a folder first, then decide what to delete, then right click > Move To Trash, or drop it into Trash, or also press CMD⌘ + Backspace. You will need to enter Mac password and grant admin access to delete files from this folder.

To clean Trash can and delete files permanently > right click on Trash > Empty Trash, or press CMD⌘ + Alt⌥ + Shift⇧ + Backspace. 
Third-party uninstallers for Mac
In the next part of the article, we will take a closer look at third-party Uninstallation apps. We picked the most exciting options among available Uninstallers. This will include freeware and some trial & paid apps, so you could choose the soft that suits you the most. But you always need to remember, pick your software carefully and do a research before installing Mac untrusted soft. Make sure the application is not a scam or malware first.
macOS: 10.10 or later / Version: 2.0.3 / License: Free, Pro
AppZapper is a straightforward application that helps you to delete apps, but also widgets, agents, plugins. You will be surprised by a variety of unknown files on your Mac. This little utility has two modes, Drag & Drop and Extended (switch in the top right corner). Overall, AppZapper is an excellent example of functionality and usability balance. All the pricing plans are one-time purchase, i.e. lifetime use.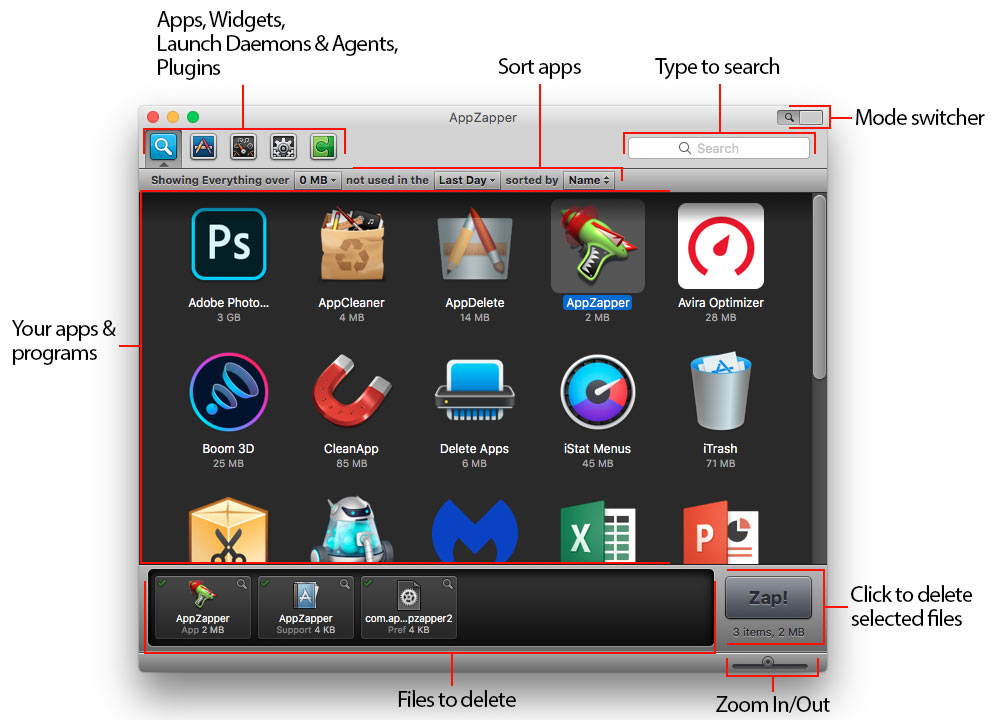 Pros
user-friendly interface

variety of plans (1/3/10 Macs)

one-time purchase
Cons
5 uninstalls in Trial

minor bugs
macOS: 10.8 – 10.14 / Version: 5.1.3 / License: Free, Pro 
A multifunctional app with excellent capabilities to free up some space on a Mac. It offers  iOS backups and updates, log files, temporary files, empty folders, duplicate files, etc. CleanApp does a good job of finding program-related files and traces – scripts, preference files, documents, miscellaneous files, etc.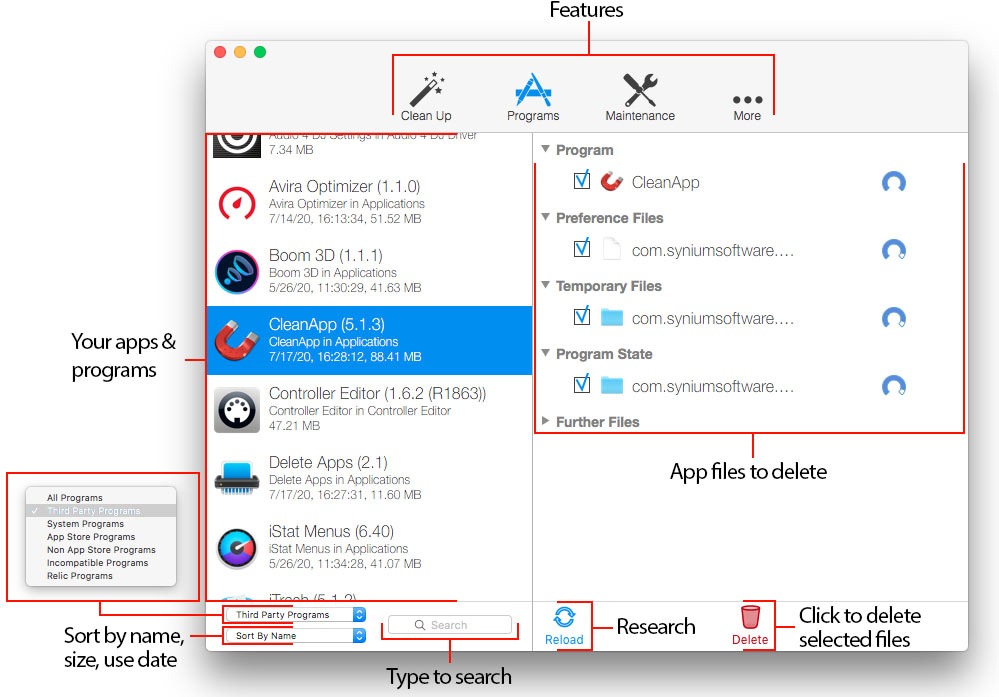 In the Logging tab (Settings), you can adjust the behavior of CleanApp when a program is  moved to Trash. There's an option to connect an external drive and uninstall applications from there. Exclusion tab allows us to choose specific directories, programs, and languages that can't be deleted by CleanApp.
Pros
Mac cleaning tools

flexible customization

selection by program types
macOS: 10.8 or later / Version: 2.1 / License: Free
The first thing to do after launching this utility is to grant access to Applications and System folders. Delete Apps has only a single feature – uninstaller. Moreover, there are no settings to adjust, so this is as straightforward as it gets. And it is free.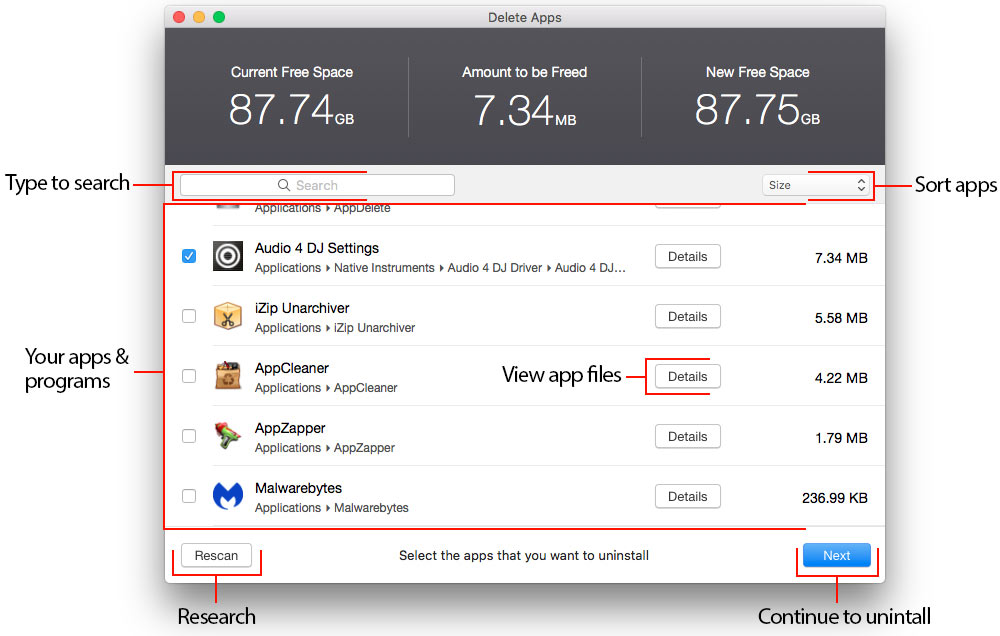 Pros
easy to use, free

other useful apps from the vendor
macOS: 10.13 or later / Version: 8.1.4 / License: Free, Pro
This app by Koingo Software has multiple features for controlling and cleaning Mac devices. A peculiar trait is the need to refresh files in every tab – the idea behind this is that any new action may leave records, logs, cache. Pricing starts at $1.99 a month and ends up at $99 for a lifetime license.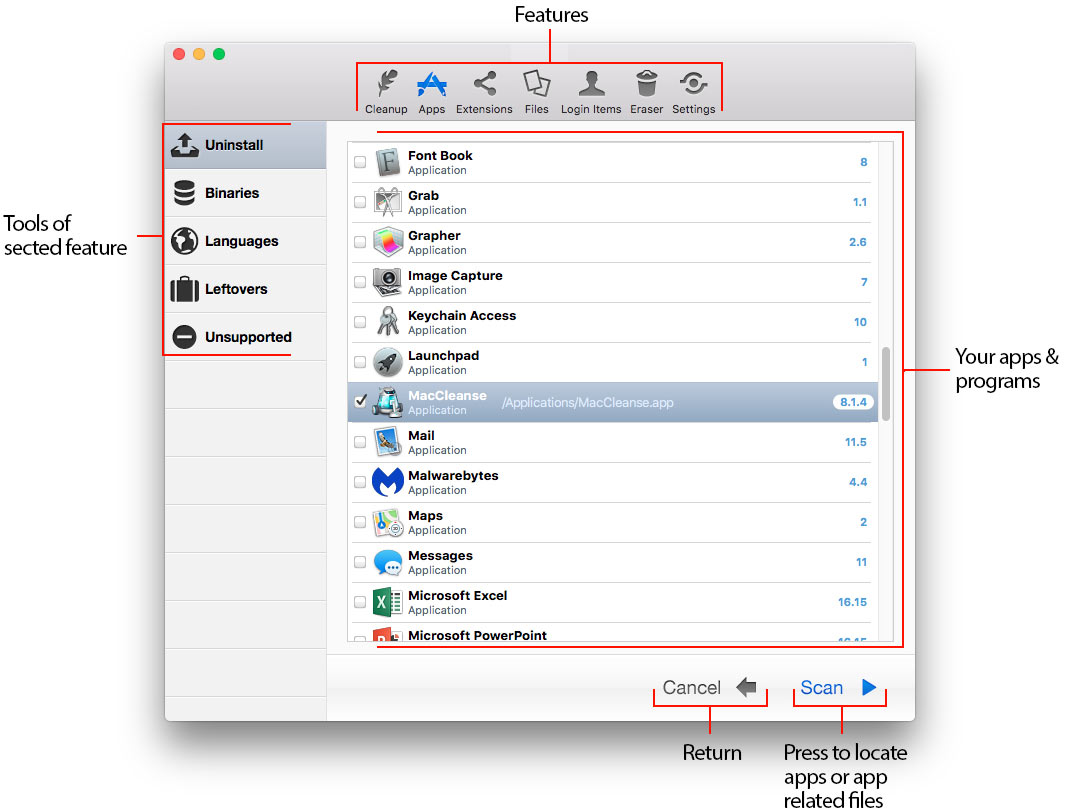 In the settings, the General tab contains updates, reminders and notifications. The next one, Cleanup, covers delete options (all or selective), recovery options to deal with accidental removal (secure or normal) and permissions. In the Automation tab users can set time and for regular clean-ups and procedures.
Pros
great set of features

file recovery options

old/large files search
macOS: 10.5 or later / Version: 5.1.2 / License: Free, Pro
iTrash can uninstall any program on a Mac, and even widgets, launchdaemons, plugins, etc. It also has a block list and an ignore list, so you can either keep, or not permit to install apps and files. By the way, users can simply drag apps on iTrash to remove them. The most notable feature is the Ghost Mode – in it iTrash automatically detects when applications are deleted and helps to remove residual files.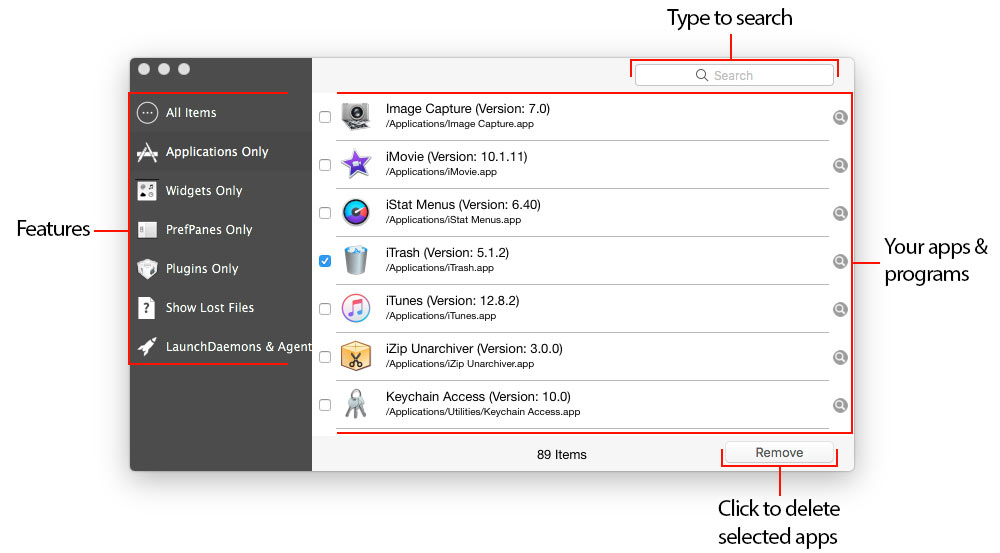 Pros
removes widgets, plugins, etc.

Expert mode

drag-and-drop
Cons
Ghost Mode unavailable in Trial
macOS: 10.3 or later / Version: 4.3.3 / License: Free, Pro
In the Applications tab, you can sort apps by size, name, type, date, last use date. To uninstall the app, first, select it and click the Search button. AppDelete locates all related files. Then, one can delete log files only to refresh the app instead of removing it. We've found a few fine options in program settings, e.g. Protect Default Apps to safeguard against deletion of macOS native apps.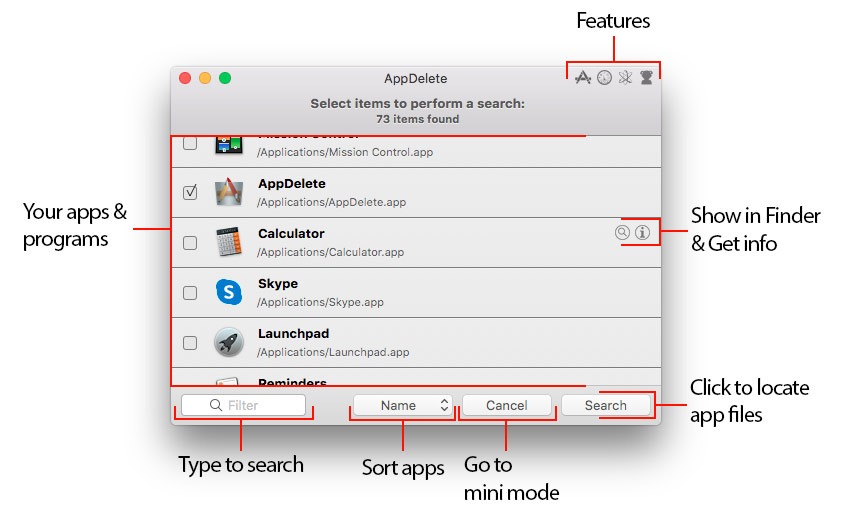 Unlike Windows, on Mac a program is not closed entirely by clicking the cross icon, it just  minimizes. One has to press CMD⌘ + Q to quit the app completely. AppDelete solved this issue by adding the "Quit when Closing" checkbox.
Pros
quit-when-closing feature

protection of default apps

one time purchase for just $8
macOS: 10.6 or later / Version: 3.5 / License: Free
This is the tool I've been using for a long time and still am impressed with how pleasant and effective it is. AppCleaner is free, it welcomes you with the Drag & Drop mode. After you've rounded up a program to delete, you can simply type its first letters in the search field and  the list of related files will be shown in a separate window. In Settings, you can configure the Protection of native macOS apps, ignore list, etc.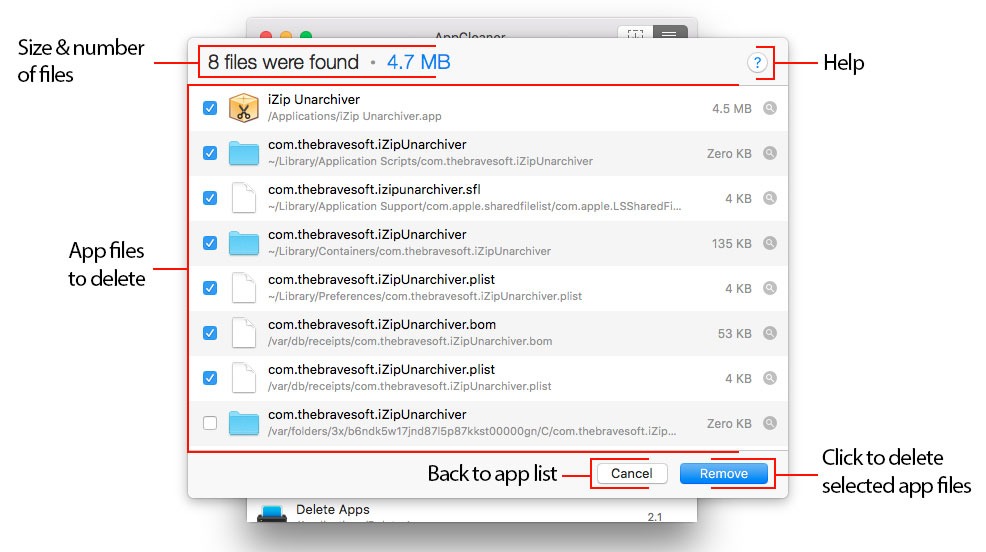 Pros
free application

widget, plugin removal

protection of default macOS apps
Read next: Best video downloaders for Mac.