Apple is a company that always aims to deliver nifty and practical features to customers. So it may not come as a surprise that macOS has an archiver tool. Surely, that's not the only way to unzip files on Mac, we'll look into free third-party apps as well. Overall, file archiver utilities help store and structurize files, some may apply compression to reduce end-file size.
Use macOS file archiver
To create an archive, prepare files or a folder with files. Then select the files, make a right click (tap or click touchpad with two fingers) and hit Compress items.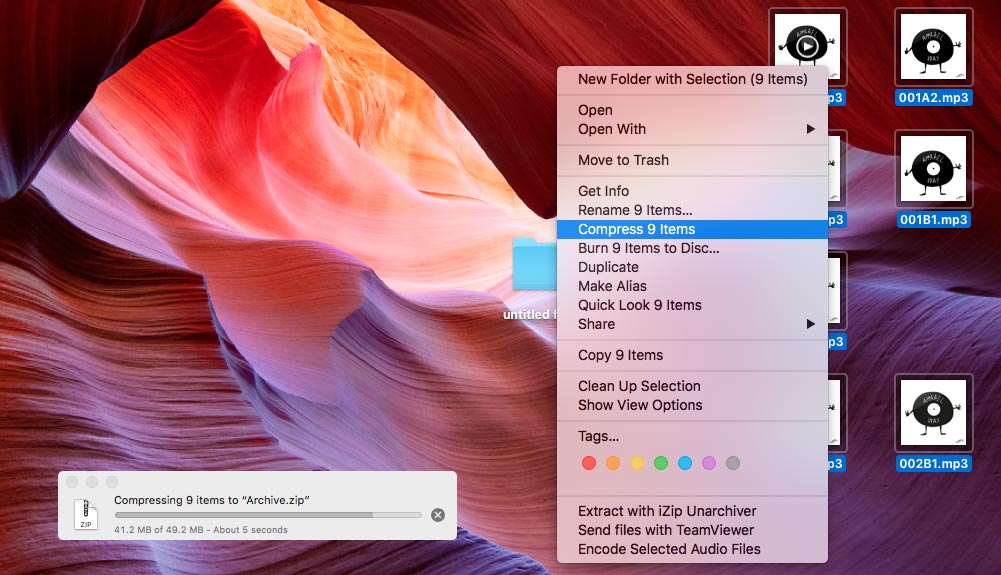 As a rule, the size of compressed files will be reduced a bit. To unpack any ZIP archive – double click on the archive file and voila.

Unzip file on Mac with free apps
We've already mentioned one of our favorite archive apps in the Best macOS apps article. Now let's name several more. 
iZip Unarchiver by TheBraveSoft Media is a free unarchiver application. It supports all popular archive formats: .7z, .zip, .rar, .tar, .wim, .gzip (31 in total). On the other hand, there's only the unzip option.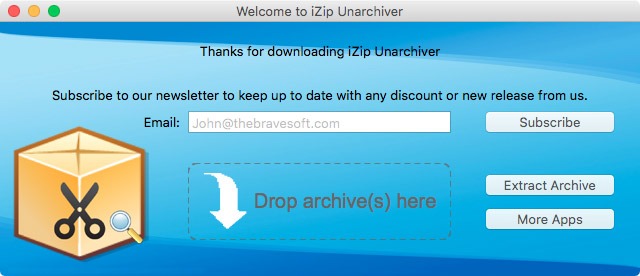 iZip Archiver by Codeius Pty Ltd. is a straightforward archive application which can quickly create or unpack most common compression formats. It is also free. 
iPackr by Little Big Monster Inc. is a full-featured archive manager. It can quickly create or unpack .7z, .zip, .rar, .gz, .bz2 archives. You also can convert archives to other formats or even preview files without unpacking. Drag-and-drop option is also handy.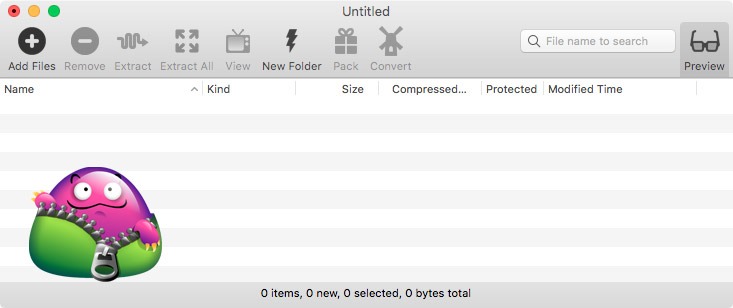 Stuffit Expander by Smith Micro Software Inc. with a minimalist design allows unzipping files by a quick drag-n-drop on the icon. WinZip, 7zx, iShrink, SimplyRAR, and other specific formats are supported. Note that only the unzip option is in place.
Any File Opener by File Opener is another useful utility displaying a lot of information about any file: date of last modification, creation date, owner, HASH information, HEX DUMPs. Though, once again, it comes only with the unarchiver feature.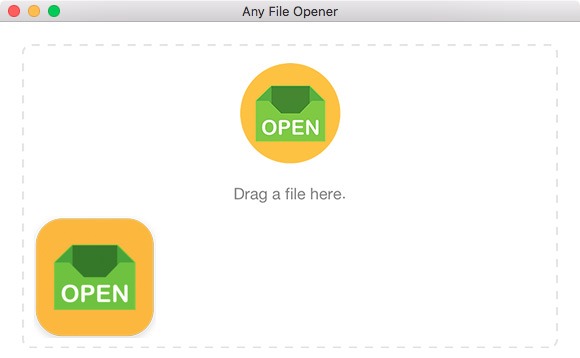 Summary
| | | | | | |
| --- | --- | --- | --- | --- | --- |
| | Unzip | Archive | Formats | Compatibility | Localization |
| iZip Unarchiver | Yes | No | 31 | 10.7 or later | 6 |
| iZip Archiver | Yes | Yes | 5 | 10.5 or later | 1 |
| iPackr | Yes | Yes | 5 | 10.6 or later | 1 |
| Stuffit Expander | Yes | No | 10 | 10.8 or later | 1 |
| Any File Opener | Yes | No | 3 | 10.11 or later | 1 |
All we can add herein is that macOS built-in feature of zipping and unzipping archives is the best option for the majority of users. For those seeking more options, there are third-party applications. What are your thoughts on this? What are we missing?
Read next: Antivirus software for macOS.