Minimalism is always on trend in mobile app design. 2018 is not an exception from the rule, as users are being enchanted by blend of subtle and simple colors in backgrounds, easy access to navigation, innovative scrolling and predominance of bold and big fonts.
Due to the result of marketing research and statistics data, more than ¾ of mobile sales are generated by top-performing apps with high-quality and contemporary design. One of primary targets of mobile app development is to make application usage the most convenient and optimized for users. The common set of standards and rules always remains firm in spite of any trends. Nevertheless, new tendencies and modernization are present in 2018.
What design features are able to turn a mobile app into the market leader in 2018?
Fast loading time. It increases the app popularity among users at one glance. It's necessary to optimize the app from design to developer's code. Users don't like to lose their time and wait for a long time for page loading. If the app is downloaded and installed, but the loading is really slow, it will definitely lose the customers.
Connection to social networks, increasing the demand for mobile apps. The integration to social media enables users to log in or sign up using their favorite platforms. High demand of  social media buttons started to grow exponentially from 2014. In 2018 we are sure that each startup will use this advanced feature for mobile app design.
Personalization. Changing fonts, colors, backgrounds are of high demand among users. Flexible settings give the possibility to make the app look like the customers want to. Choosing the application from app store, users opt for the one with personalization availability.
A seamless connection, as one of the most important characteristics for mobile apps, make sure that your app works properly in both Internet and offline mode.
2018 Trends of Mobile App Design
We spend more and more time communicating via apps than we do face to face, and whether it's healthy or not, we are tied to our gadgets, primarily our mobile phones day by day. In 2018, the amount of worldwide mobile app downloads approximates to 225 million according to statistics forecast.
Over 50% of smartphone users activate their devices immediately after waking up.
People spend for apps 89% of mobile media time, with the over 11% spent on websites. Statistics data is a reflection of the fact that mobile apps have become a part of our lives, and modern mobile apps design takes on enormous importance in apps evolution.
Image revolution
Grainy, low-res images will no longer be in use, suggesting that scalable vector graphics (SVGs) will become the new standard in 2018, ultimately replacing .PNGs and .JPGs. The new era of high-quality images is coming into mobile app design.
Instead of designing UI for a single resolution you should use the resolution-independent concept. Basically, resolution independence means rendering at sizes emergent from the pixel grid. The last, but not the least thing that is so important to consider this year lies in the fact of informative content messaging to users by images.

Get free estimation for your mobile app
Post your project or request a dedicated team - we'll quickly match you with the right experts.
Motion design
Moving images GIFs are gaining traction in mobile app design. In 2018 there is a tendency for replacing the static graphics into animated. It is a smart feature for grabbing attention because the human vision is highly sensitive to motion perception. In other words, it's really hard not to pay attention to GIF images. This trick is used by designers in order to make the app stand out from the crowd.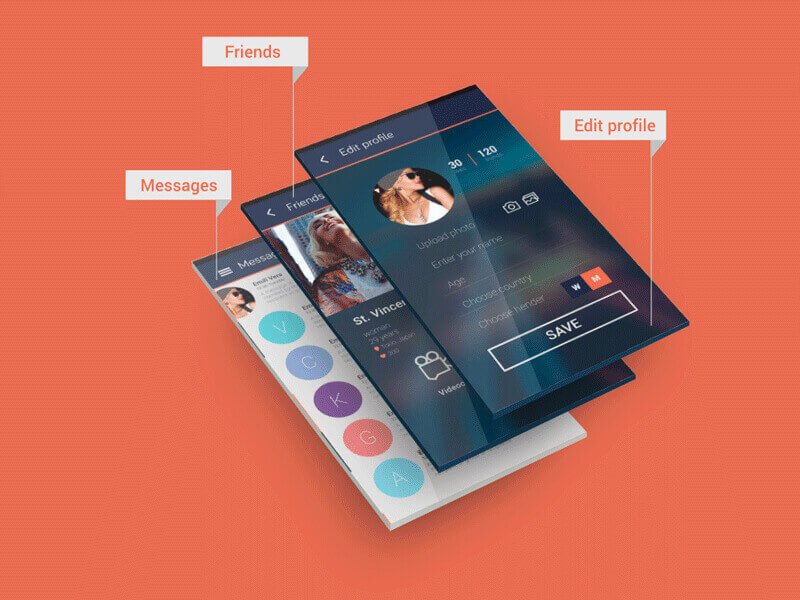 Micro-interactions
Micro-interactions are almost invisible for users but influence app experience a lot by helping to implement three specific functions:
quickly communicate status or feedback;
visualize the result of an action;
help the user manipulate something on-screen.
Interactions are based on a human-centered design concept. In essence, micro-interactions should make the user feel or do something physically. The popularity of micro-interactions is growing among the mobile app designers because they provide better user experience.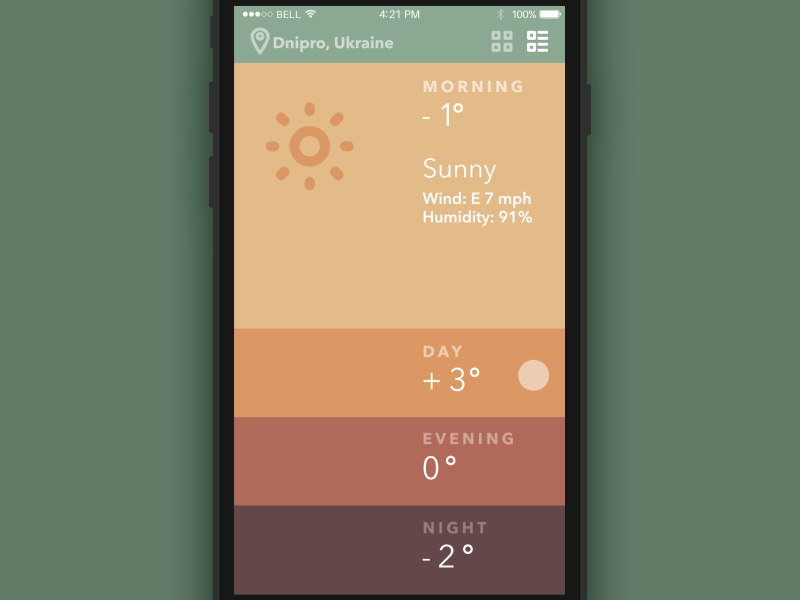 Diffuse backgrounds
Diffused background has enabled designers to make the "call to action button" easily viewed and accessible. It would be hard to overestimate the importance of this feature for marketing purposes. The background design brings easiness of perception for users. 2018 trends towards softer color tones and usage of simple color schemes, as well as the rise of subtle gradients and blended hues.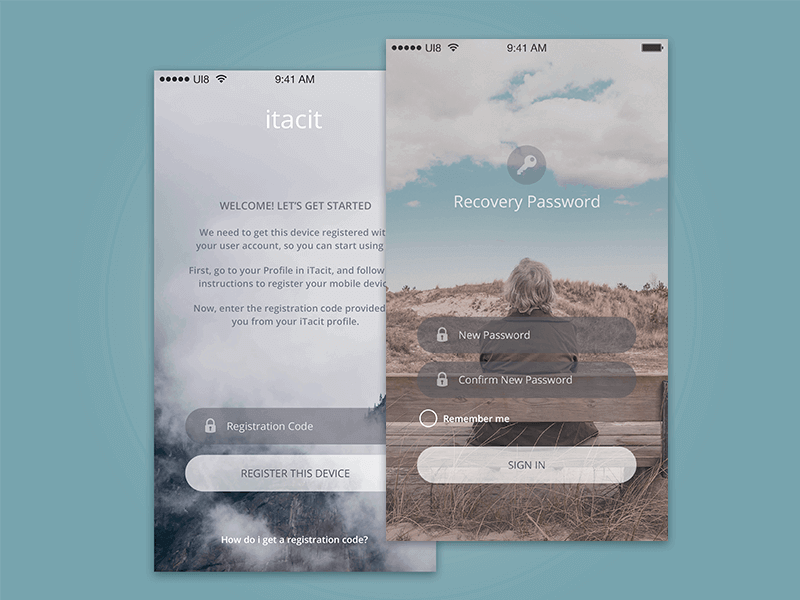 Simple navigation
Mobile apps with clear typography, clean interface, and visually pleasing aesthetics are popular among mobile users. Navigation icons and drop down sub-menus or sliding menus will make the navigation much better for user experience.
Navigation is a significant part of every user interface as for websites and for mobile apps. It may be implemented in different ways using variety of styles and forms: horizontal, vertical, maybe minimalist or highly detailed and graphical. The main purpose for designers is to make a user-friendly navigation.
iOS eCommerce UI Kit designed in Sketch by @think_mobiles #sketchfreebie https://t.co/v4EW54BOmg pic.twitter.com/P1xtJhWPJI

— Sketch App Sources (@sketchsources) April 6, 2016
Innovative scrolling
Application users get irritated when they aren't able to navigate from one page to another and end up wasting too much time clicking on different links and pages. Innovative scrolling enables easy navigation for visitors and enhances the visual appeal of your mobile app.
2018 trends towards vertical scrolling in mobile app design, that provides several benefits for users:
almost all social feeds are presented with vertical scrolling, so it brings familiarity to customers;
by scrolling in a single direction, the user can scroll through posts and associated comments in a seamless manner, which brings a usage simplicity.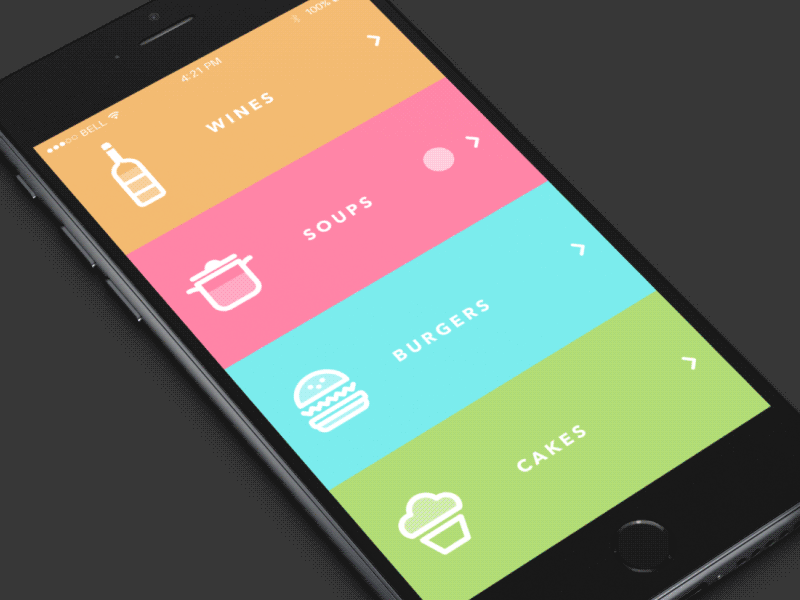 Interactive design
Interactive design is focused around users experience. The main aim of an interactive design is to impress users and totally involve their attention. For example, game apps involve users attention for several hours a day.
Time spent on mobile game apps has grown from 46 minutes in 2011 to 2,5 hours in 2018.
The main trending rule for the mobile app design is applicable for interactive design too. This year it should be "simple and beautiful".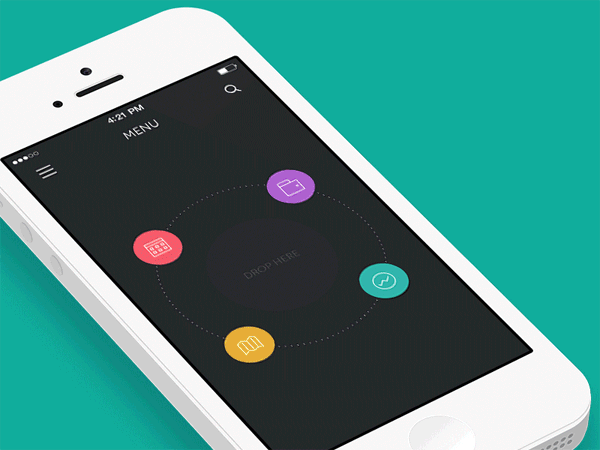 Skeuomorphism
This is a visual style resembling aesthetics of physical objects in graphical user interface. Skeuomorphism as a design concept aims to represent a mobile application as real-world counterparts. For example, many music synthesis and audio processing apps use this style of visualization in order to be more simple and convenient for users, who use the same gadgets in real life.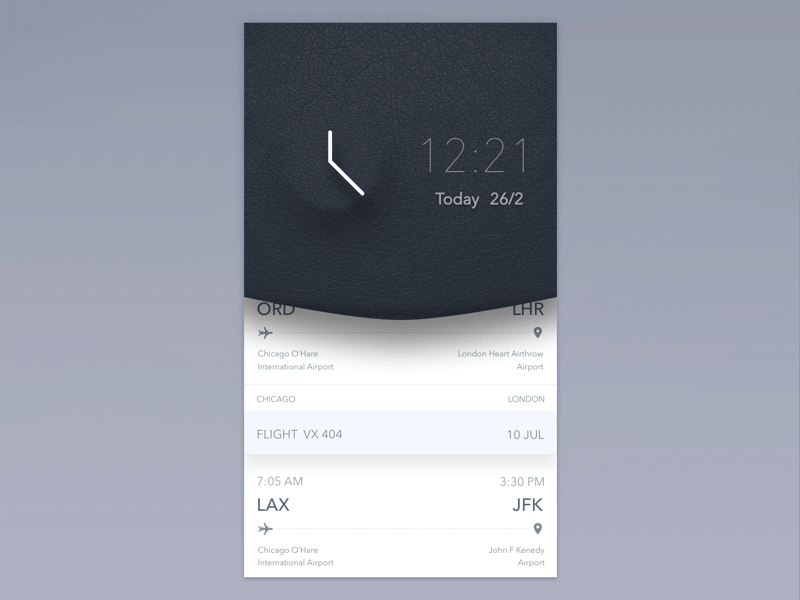 Big and bold fonts
Big and bold fonts are strong enough to distinguish mobile apps from the crowd. The skillful manipulations with fonts may become an efficient technique for mobile app designers in 2018 capable to bring users appreciations, to make the app memorable and more popular as a consequence.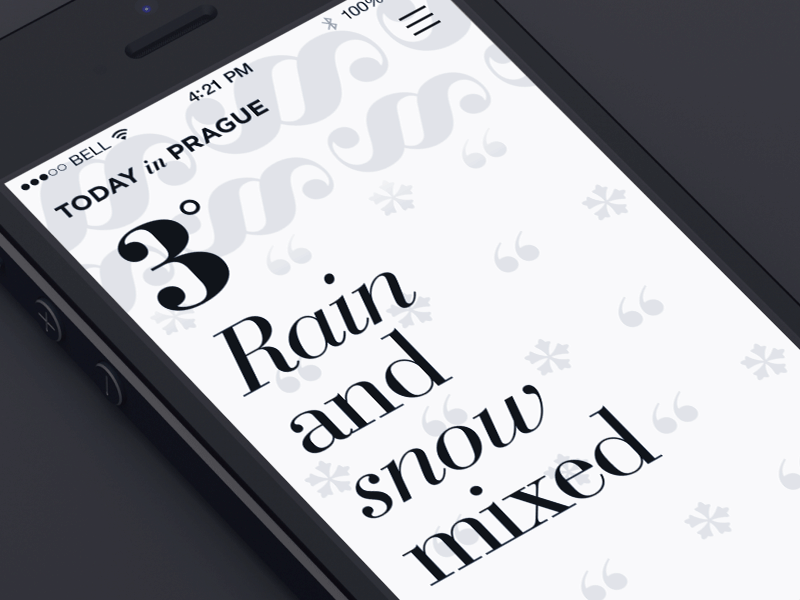 Striking the balance
Considering the trends of 2018 for mobile app design, the main aspect of modern and convenient interface is based on simplicity and comprehensibility. There are many tips and tricks for making user-friendly interfaces for mobile apps. Some of them have become the must-know rules for designers, some of them are on the top relatively recently and some will die out next year. Whichever method or concept you choose for mobile app design, make it in style. Maybe then you will become a new trendsetter.
People who find it interesting:
Over 50% of smartphone users activate their devices immediately after waking up.

Get free estimation for your mobile app
Post your project or request a dedicated team - we'll quickly match you with the right experts.