Wide use of both Android and iOS devices has dictated a shift from native app development to  cross-platform development. This means applying the same codebase for both platforms. There are special tools and technologies for it, and React Native is among the best. It is a platform to create mobile apps in a fast, economic and optimal way code-wise and UX-wise. React Native development companies can be hired anywhere in the world, and below are our suggestions.
After researching over a hundred existing React Native development companies, we trimmed it down to 20. Taking history, portfolio, feedback, pricing policy, etc. into account, we've selected the best ones by quality-price-ratio. You are also welcome to share other React Native agencies deserving attention in comments. Let's start with a brief top-3.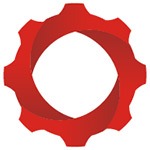 PromptWorks
Software development
React Native / JS
UI/UX design
Visit website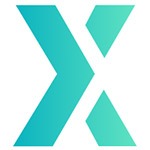 STX Next
React Native, JavaScript
Python development
Product design, testing
Visit website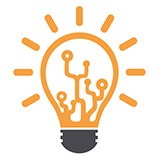 A.Y. Technologies
Mobile/Web development
React Native for iOS/Android
UX, branding, research
Visit website
Top React Native development companies
From: USA | Founded: 2010 | Hourly rate: N/A
AgileEngine is one of the web and mobile development companies with a team of over 300 people. Among its works, more than 70 were featured by Apple App Store, Google Play and Facebook's Showcase. 
The company uses a wide technology stack for each mobile/web/UI/enterprise development. As for mobile development, there it works with React Native, iOS, Android, and Realm. AgileEngine proposes the creation of cross-platform apps using React Native, or native iOS or Android apps. The company has already launched 26 mobile apps.
Project: Needles, the case management software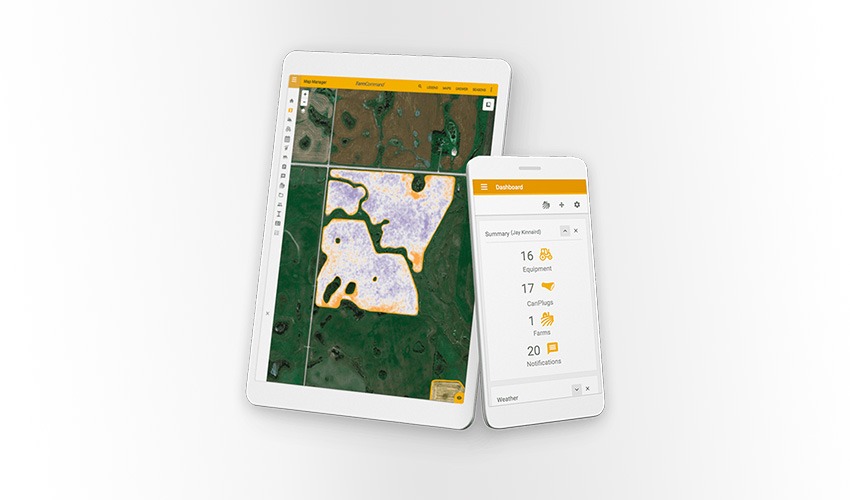 Let's take a look at some of AgileEngine's projects. AgileEngine was hired by Needles for creating a cross-platform case management app. AgileEngine developed the application using React Native to do it cross-platform. The company also improved the app UI and added a backend administration tool. In summary, a fast, stable Needles mobile app that is available both for Android and iOS platforms was created.
From: USA | Founded: 2014 | Hourly rate: $100
The company provides mobile/web/virtual reality development and DevOps consulting services. Litslink team counts around 130 specialists and over 300 delivered projects. As for mobile solutions, they propose web-based/Android/iOS interactive mobile app creating. For mobile development they use Objective-C, React Native, Ionic, and Swift.  
Project: Go-to-college, student app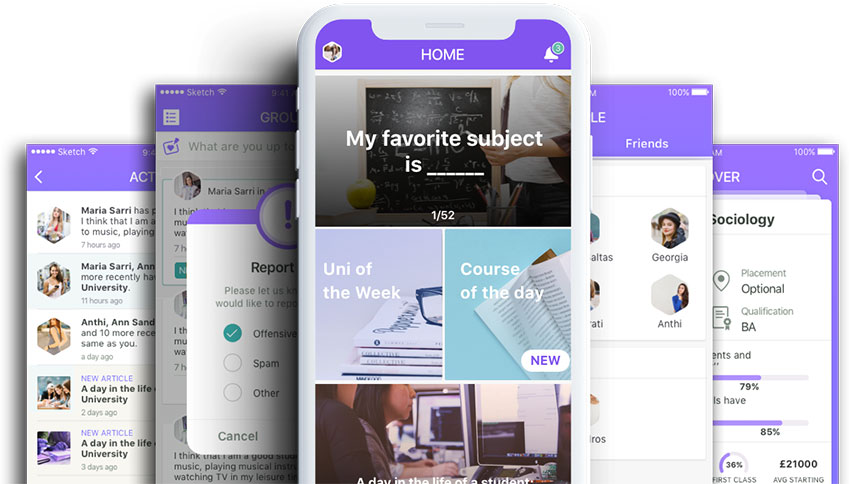 The client came to Litslink with the finished Go-to-College application available only for Android. But it wanted to rebuild this app to a more effective, user-friendly cross-platform app with wider functionality. Litslink developed React Native based application that is more user-friendly, interactive, customizable and has high performance. The company also realized addition features such as grant and scholarship matching, personal or group chat options, finding the best accommodation option nearby and others.
From: Poland | Founded: 2005 | Hourly rate: $100
Python and JavaScript are the main tools for STX Next, the company that is a web and mobile solutions provider. STX Next counts over 300 professionals in the team. It offers three different types of mobile app development services: progressive web apps, hybrid mobile apps, native mobile apps. The company creates hybrid apps using Ionic, Cordova and React Native frameworks. 
Project: Deuce Tennis, an app promoting tennis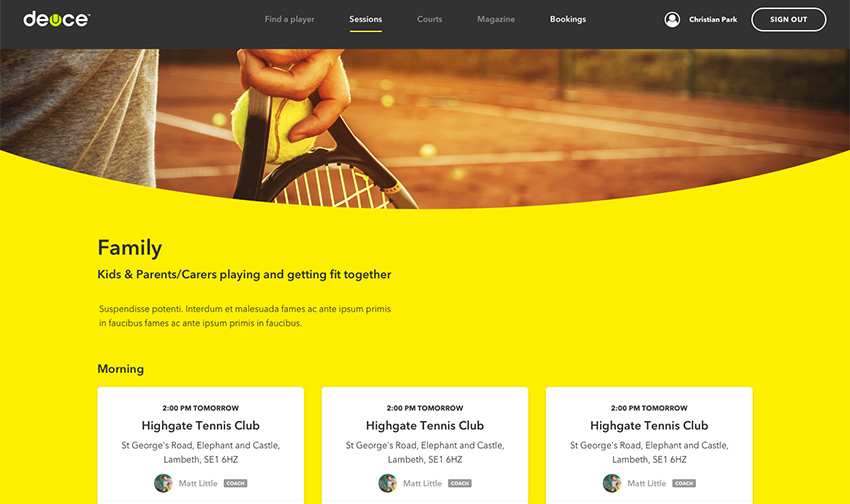 Deuce Tennis turned to STX Next for creating a full-stack solution that connects tennis players, fans and clubs together. STX Next developed cross-platform mobile app and web app. The solutions also included UX design, testing, BA, end-to-end, integration, and DevOps services. The company also implemented such features as booking and managing tennis sessions and courts. Mobile app's availability both for iOS and Android platforms with the same codebase were provided by React Native technology. 
From: USA | Founded: 2008 | Hourly rate: $50
The company is capable to build custom web and mobile software using IoT, augmented reality and machine learning technologies. It also offers eCommerce development, market research, and customer experience strategy. The company offers mobile apps development such as native iOS and Android apps, progressive web apps and hybrid apps and IoT apps. 
Project: Park 'N Fly, an app for parking reservations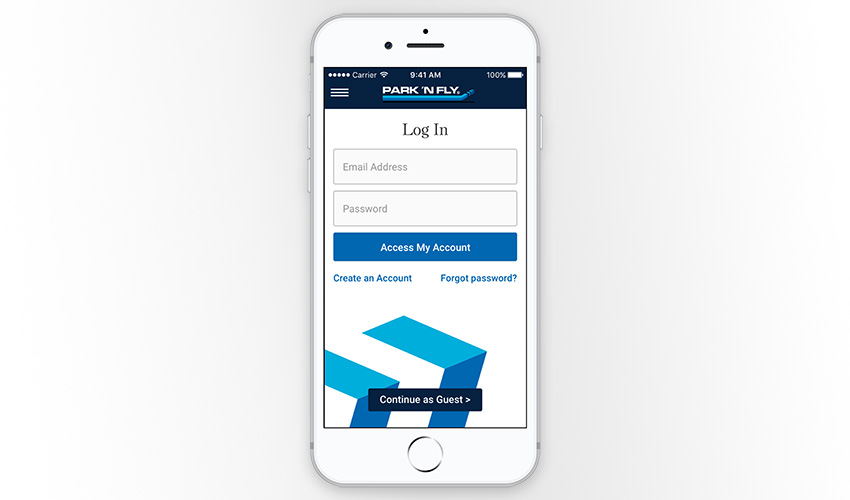 One of the figures at the off-airport parking business, Park 'N Fly reached out to Digital Scientists company for mobile app development service. The client wanted to provide a mobile app for its customers that would allow them to view and manage their planned travel itinerary.
Digital Scientists has developed this app as a complete door-to-door experience with UX design, CX and journey mapping. The company used React Native to provide fast and cost-effective development of mobile experience. The resulting app is serving over 80 locations and has already got more than 38000 installs across Android and iOS markets.
From: USA | Founded: 2013 | Hourly rate: $199
The company specializes in development with Ruby, Python, JavaScript technologies for creating web/custom/mobile solutions. React Native is a JavaScript framework that PromptWorks uses in cross-platform mobile apps creating. The company offers mobile development of native iOS and Android apps, responsive web apps, and IoT apps with NLP.
Project: Roost, smoke and fire alert app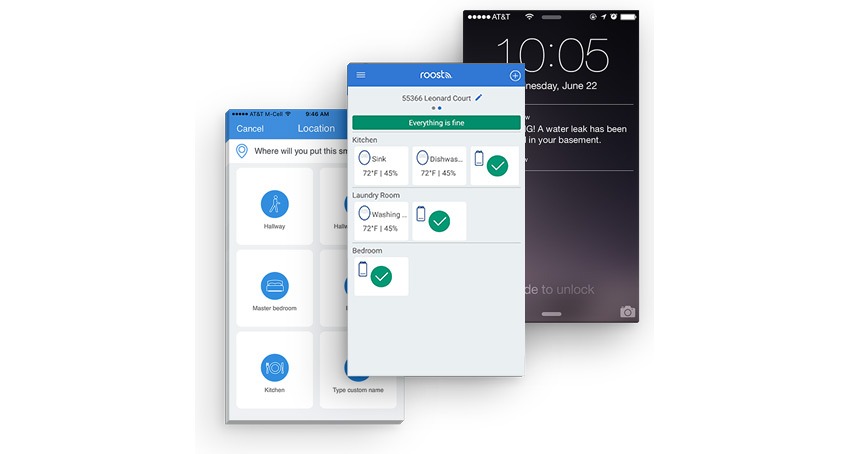 PromtWorks has created an IoT mobile app for Roost. Roost has a flagship product that alerts you to smoke, fire, and low battery no matter where you are. But their native apps for Android and iOS weren't enough productive. The company developed a cross-platform React Native app. Thanks to React Native, the new app has 70,000 fewer lines of code, and at the same time it has become more scalable. Roost's app rating in AppStore also has increased by more than two times.
From: USA | Founded: 2006 | Hourly rate: $99
As an outsourcing company, it proposes expanding the client's team for web and mobile development. Ripple, Verifone, Shopify, Disney streaming services and Carnegie Technologies are the company's partners. MooveIt uses ReactJS or AngularJS to create single page applications, Ruby on Rails for prototyping and web apps of mid-size, and Java for enterprise apps. 
Project: Quantum, an IoT platform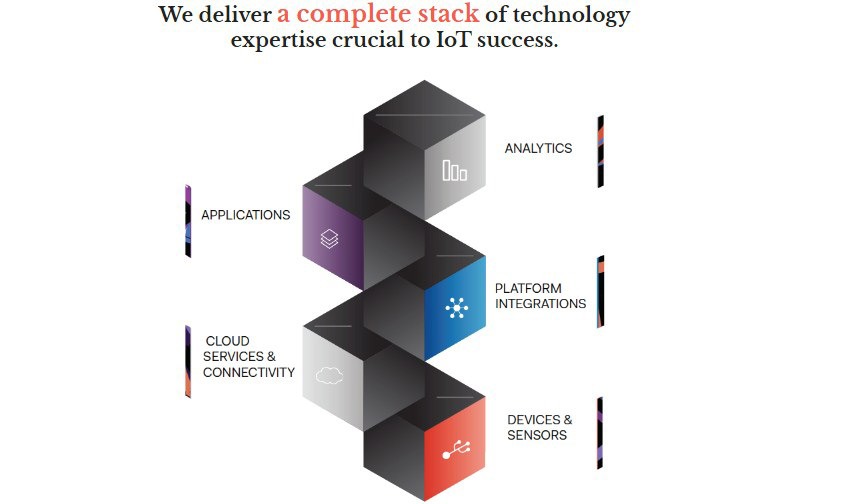 QuantumIOT is MooveIt partner, so MooveIt helps it in building IoT platforms and apps. QIOT platform is able to process devices of alarm systems, home automation, fleet tracking, supply chain optimization and so on. Java, Ruby on Rails, and Node.js were used for backend development, and for frontend development there were used such technologies as JS, AngularJS, ReactJS, and React Native.
From: Chile | Founded: 2008 | Hourly rate: $99
Asap is a software development company that builds every project as agile sticking the model that includes: discovery, design, development, testing. Asap team offers both native and cross-platform app development. Creating cross-platform apps, Asap in among leading React Native development companies in South America. 
Project: InviteMe, visitor management app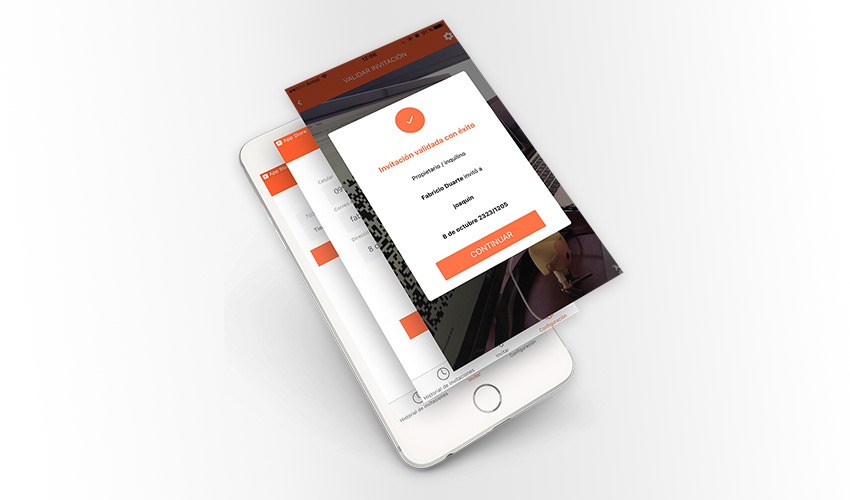 Asap has developed InviteMe app for Android and iOS platforms also using React Native to get it cheaper and faster, without quality loss. The app's goal in providing visitor management with a mobile app to avoid the outdated method of registering visitor information on paper. InviteMe has a user-friendly interface and such main functions as check-in, authorize and deny entry. 
From: Cyprus | Founded: 2009 | Hourly rate: $49
Digis is a software development company that has developed more than 180 projects. About 90 of specialists can provide you with mobile, web, CRM or blockchain/smart contracts development. This company services media and entertainment, fintech, travel and hospitality, healthcare and life sciences, retail and HR industries.  
Project: Newtopia, individual treatment plans app

Digis helped Newtopia to create a cross-platform app that proposes individual treatment plans for patients. SalesForce, Apex and React Native technologies were used. The company created the back-end of the app, integrated it with Google Fit, Apple Healthkit, and Fitbit. Additionally, the system of push notification was improved. As a result, the client got a modern cross-platform application with high performance.
From: Belarus | Founded: 2017 | Hourly rate: $49
Tapston is a custom web and mobile solutions provider. Tapston provides web development using Vue.js, Angular, React and Node.js. It proposes the building of native and cross-platform mobile apps. The company prefers React Native framework for creating cross-platform solutions but also uses Java and Swift. Tapston has already delivered over 30 mobile apps and over 70 web apps. 
Project: Burger King, app for a restaurant chain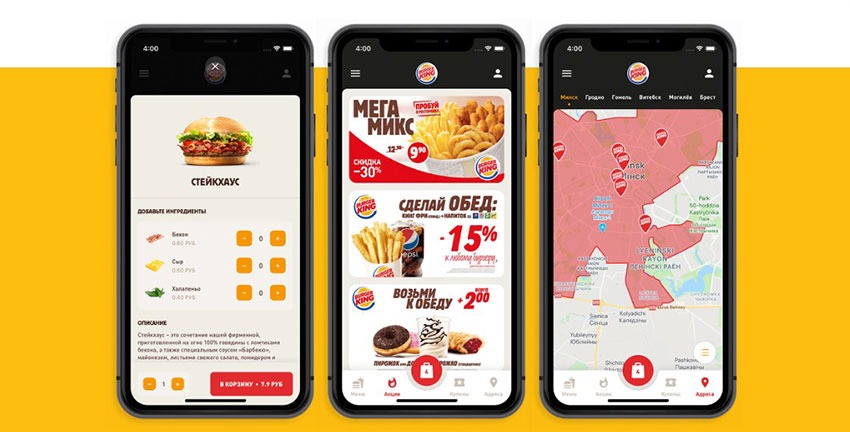 Tapston developed a mobile app for Burger King (Belarus). The company had created a cross-platform app with React Native technology. It allowed finishing the project 1.5 times faster and reducing the budget by two times. Created application is user experience adaptive, provides online payments, identification of users geolocation, personal coupons, deals and specials, accumulative discounts.
From: USA | Founded: 2002 | Hourly rate: $149
Pepper Square is a software development and UI/UX design company, which clients are Intel, SAP, Adobe, Oracle, Microsoft, and Cisco. It employs around 75 experts. The company has finished more than 1000 projects so far. Pepper Square provides iOS and Android mobile apps and uses Apple human interface and Google material design guidelines. It works with React Native, Django, Docker, AWS, Drupal and other technologies.
Project: Fitness Court, fitness app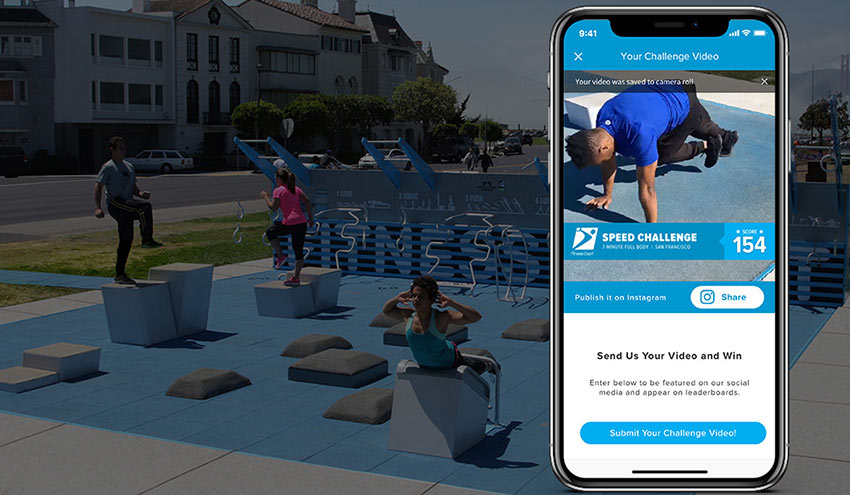 Pepper Square developed an existing React Native fitness app for an outdoor gym named Fitness Court. Pepper Square improved the app adding game experience that allows users to study new exercises, share their experience and take fitness challenge. So as a result, the app downloads increased by 40%.
From: Australia | Founded: 2017 | Hourly rate: $149
Five2One is a web and mobile development company which provided services for PWC, Transcendence, AutoTrader and Devery. The company offers mobile Android and iOS app development using React Native. It has finished cross-platform apps built with React Native, Vue.js, Node.js, and ReactJS. Five2One specializes in industries like blockchain, healthcare, fintech and solar energy.
Project: OnRoute, mobile app for travelers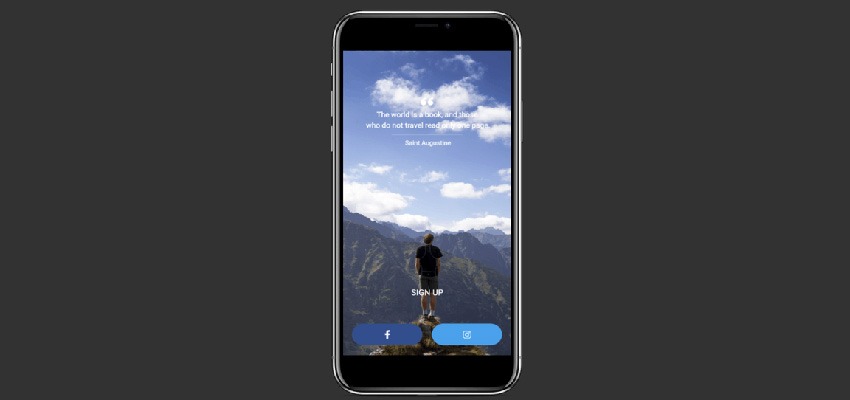 Five2One was asked by OnRoute to create a mobile app for travelers that allows users to track their journeys and share it with friends. Five2One got an issue related to accuracy in location tracking coupled with battery usage. So the company executed optimization and regressive location testing to solve this problem. The app was built with a malleable infrastructure that allows easy system expanding. The app is cross-platform and was developed using React Native, Node.js, MongoDB, AWS ECS, and other technologies.
From: Belarus | Founded: 2004 | Hourly rate: $49
Belitsoft works in web and mobile development, QA, maintenance and support and staff augmentation. Its team counts over 220 employees and there are already over 70 projects. The company collaborates with companies such as Microsoft, Honeywell, Siemens, and IDT. The company develops cross-platform mobile applications mostly using React Native, Xamarin and Ionic. It provides such services as: React Native mobile development, React Native game development, migrating to React Native, design for React Native apps.
Project: eLearning, an app for studying on the go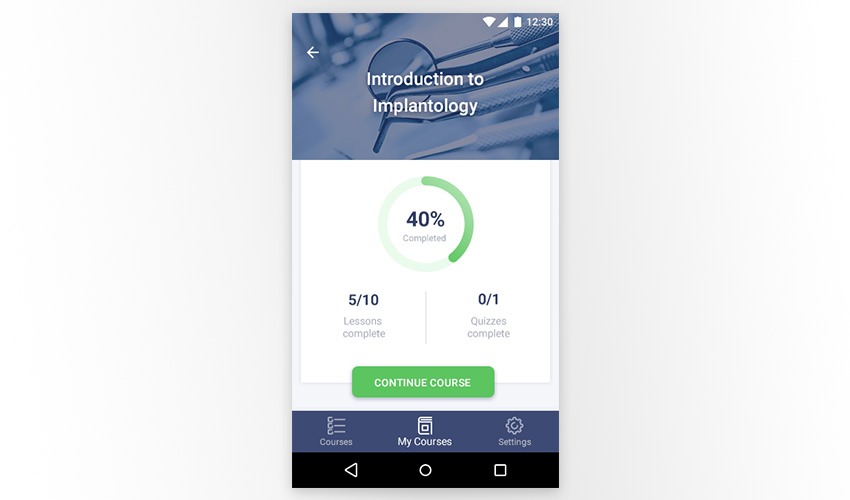 Belisoft helped an eLearning startup to create an app for studying on the go. This application based on microlearning principles gives users an opportunity to improve their professional skills wherever they are. Using React Native in mobile app development allowed applying over 80% of the same code both for iOS and Android and saved around $7.450 of the project cost. 
From: Poland | Founded: 1999 | Hourly rate: $99
Merixstudio provides software development and design services. They specialize in Symphony, JS, Jenkins, React Native, WebSockets, AWS, etc. React Native is the company's main technology for mobile app development. Add to that related services like React Native hybrid app development, consulting, dedicated team.
Project: SportsHi, sports social network app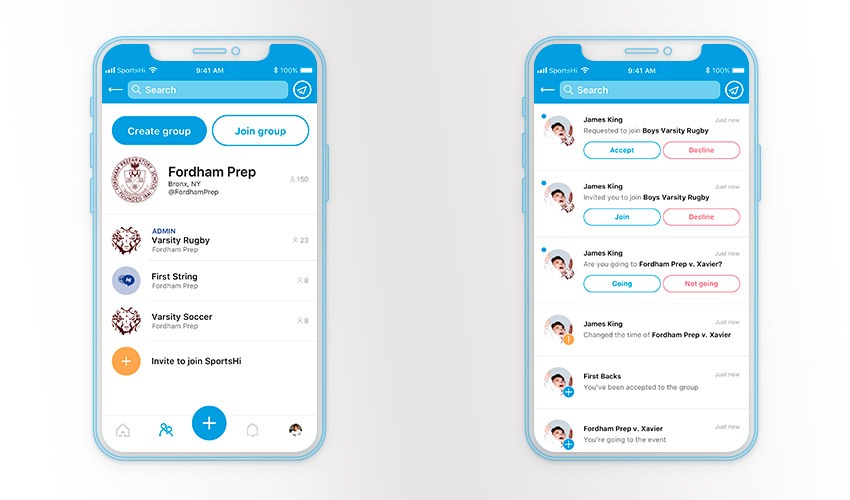 Merixstudio developed SportsHi mobile app. Merixstudio's customer wanted to build a cross-platform mobile app from scratch. In turn, support of app with one codebase on several platforms was provided by multi-platform React Native technology. Such features as in-app live chat and messaging, scheduling events, statistics, creating and managing events were also added into the application.
From: USA | Founded: 2009 | Hourly rate: $149
ChopDawg is a web and mobile app development company, but it also offers the creation of  prototypes. The company has launched more than 245 products so far. ChopDawg provides mobile app development as one of React Native development companies. It is capable to develop IoT, eCommerce, blockchain, B2B, AI, VR, and AR mobile apps.
Project: Jurvo, an app for attorneys and clients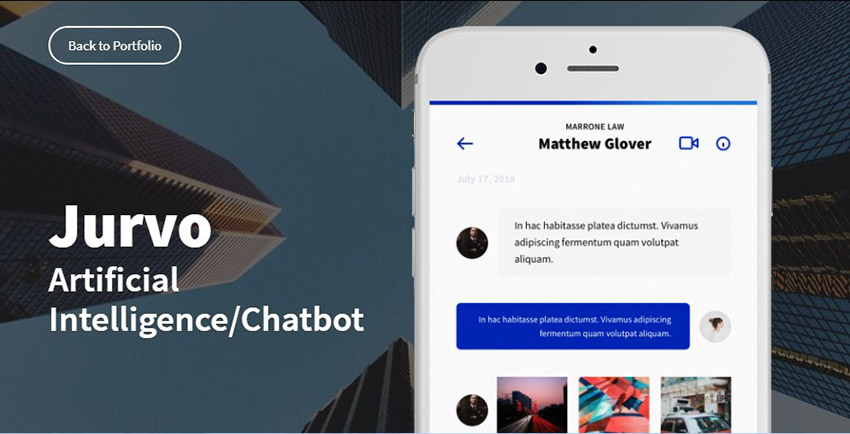 Chop Dawg has developed Jurvo app using React Native, Rest APIs, and Laravel. Jurvo is an AI-chatbot with the main goals to improve connectivity between attorneys and clients. The app gives an opportunity for viewing the entire case and delivers recommendations based on similar cases and matters. This app enables emailing, making phone calls, setting in-person meetings, and so on.
From: USA | Founded: 2002 | Hourly rate: $149
Mindgrub provides web and mobile development, marketing, design, AR and VR, UX, BI services. The company worked with Exelon, NASA, DELL, Yamaha, and Adobe. Mindgrub offers design and development for iOS and Android apps, implementing functions such as payments, location-based services, search, messaging, gamification.
Project: UMBC, training program app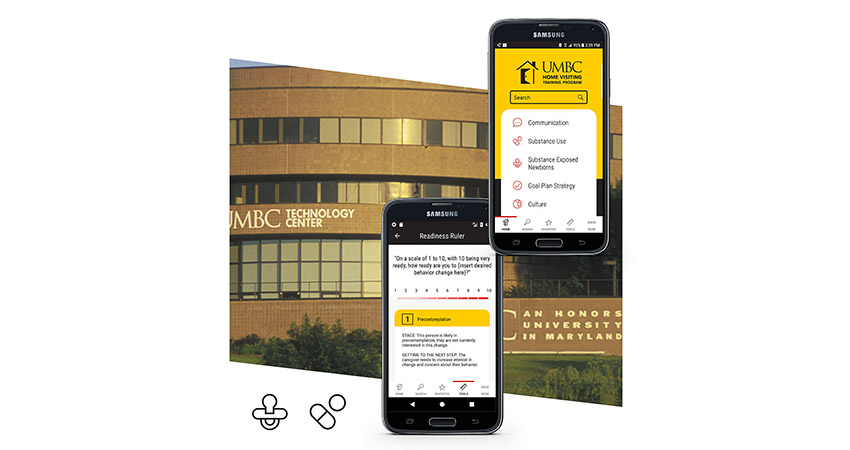 Mindgrub built a website and the Android and iOS app to increase the effectiveness of the UMBC training program. Mindgrub developed a cross-platform mobile app to use it during a training session and website that supplements lectures and class discussion. React Native allowed to use a single codebase both for iOS and Android platforms, and Drupal 8 Rest API was used together with content management tools for building an internal content management system of the app.
From: Poland | Founded: 2015 | Hourly rate: $99
7ninjas, a Polish company, offers web and mobile development, product design and management. It worked with Dior, Adidas, BMW, Nike, Alcatel. The company specializes only in React, React Native, Node.js., but it's capable to work in directions that include IoT and VR. 
Project: RoomSync, a roommate matching software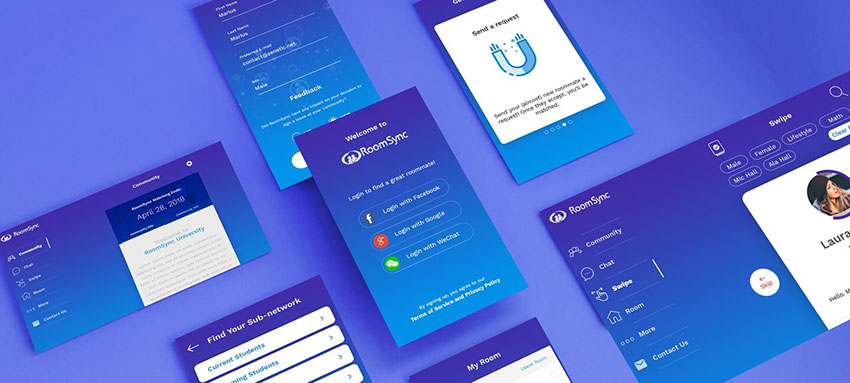 7ninjas has developed RoomSync, a roommate matching software that includes a website and a cross-platform mobile app. The platform allows users to find roommates. The company decided to use React Native and React technologies that helped to finish the project faster by 30%.
From: Canada | Founded: 2016 | Hourly rate: $149
A Canadian app development company which has Google Cloud Platform as an official partner, and clients liks Craver, Biba, Featurette, Rockstart. The team offers web and mobile development, software integrations, UX research and design, branding, web design. They keep a sharp focus on React Native development for iOS and Android.
Project: Biba Play Tracker, games and exercises app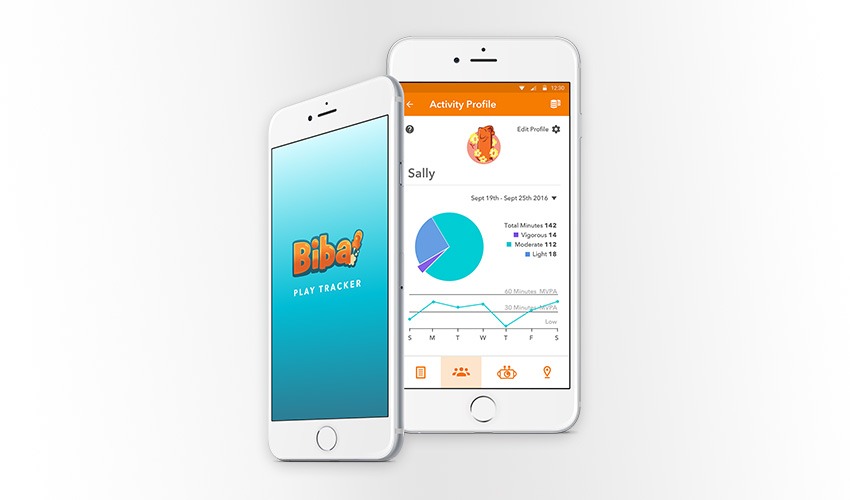 A.Y. Technologies provided Biba with design and development services to create a cross-platform Biba Play Tracker mobile app for children and their parents. This application has a lot of games that accelerate the mental and physical condition of children and allows parents to track their children's progress. The company delivered a detailed project analysis to avoid any risks, design prototyping, wireframing, UX/UI design and React Native development for iOS and Android. 
From: Ukraine | Founded: 2014 | Hourly rate: $99
Apiko is a web and mobile app development company which offers marketplace development, MVP, UI/UX, QA. Their engineers specialize in Meteor, React, React Native, Express, and Apollo technologies. Apiko proposes only cross-platform mobile app development with React Native, Redux and Expo technology stack. 
Project: Markid, kids' items marketplace app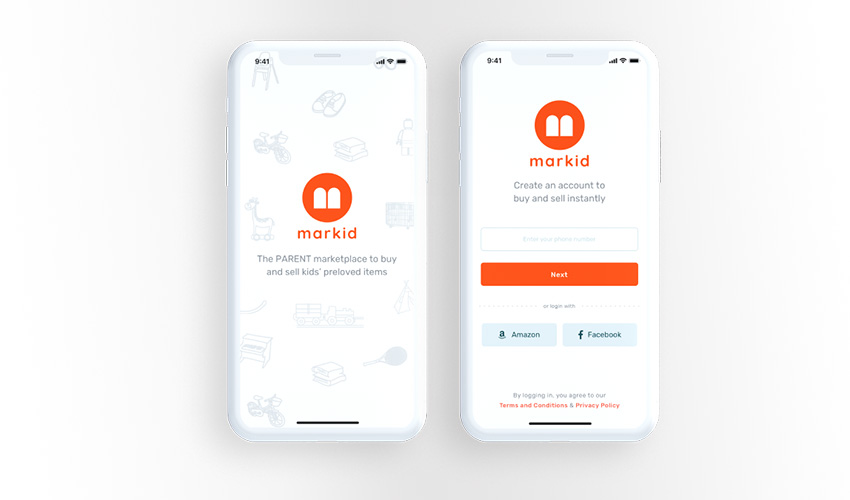 Apiko has developed MVP version of a mobile app for Markid. The application is a marketplace of kids' items for parents with additional donation feature. Every user of the app has an opportunity to donate some money to schools in need. Apiko used Node.js, React Native and Express technologies. The app is available both Android and iOS platforms thanks to React Native framework.
From: Serbia | Founded: 2013 | Hourly rate: $49
Vivify Idea is a company offering software development services, which include web and mobile apps, desktop apps, VR/AR, blockchain. Vivify Idea provides custom iOS, Android and Windows Phones mobile app development. The company develops native, hybrid and progressive web apps. Vivify Ideas uses HTMS, CSS, JavaScript and React Native framework.
Project: Assemblage, coworking members connecting app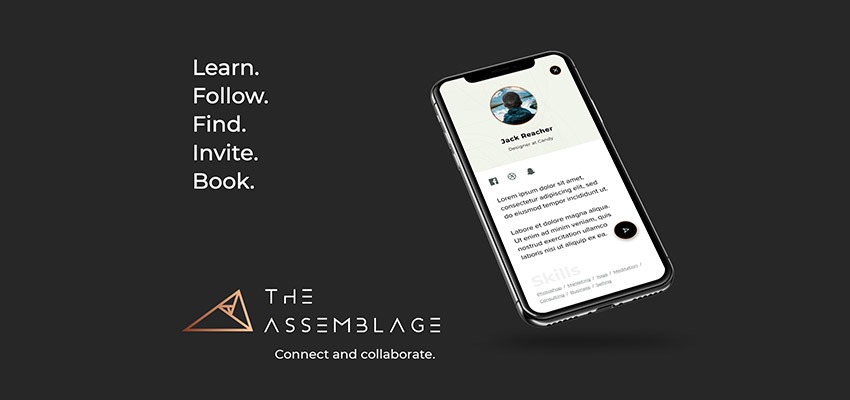 Vivify Ideas helped the Noformat company to create the Assemblage mobile app using React Native on the front-end. The application allows coworking members connecting and collaborating with each other, booking meetings, sharing news and so on. Applying React Native speeded up the project and reduced its cost.
From: USA | Founded: 2015 | Hourly rate: N/A
Postlight has already worked with Audubon, Time Inc., Bloomberg, Vice, and DPLA. Cross-platform mobile development with React Native framework, as well as native mobile development (iOS, Android) is available. Postlight's mobile apps include location services, custom data visualization, custom Google DFP ad integration, analytics, and other things. 
Project: Audubon, birds lovers app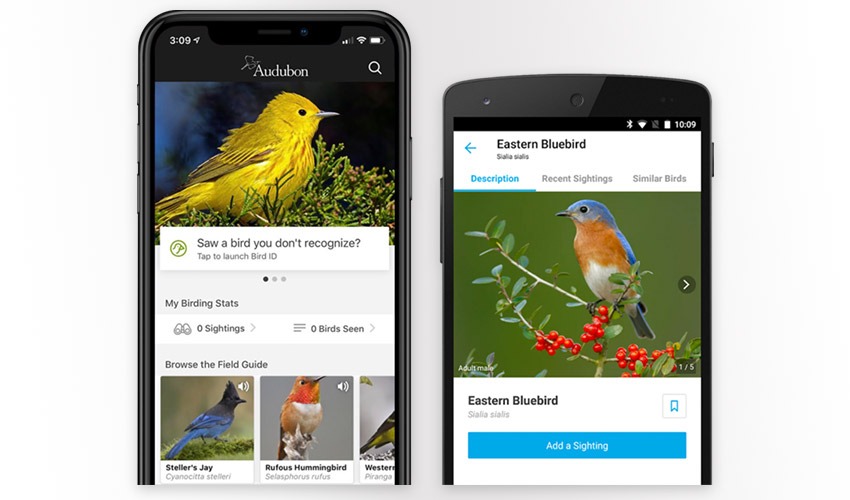 Postlight turned the outdated Audubon app of The National Audubon Society into an award-winning product. The client came to Postlight for improving its app for birds lovers. Audubon app allows users to watch photos, listen to sound files and read information about birds. The company rid this application from old data and legacy APIs, refactored the app's database, integrated new APIs, and refreshed the product's design. Audubon was built with React Native, so it is available both iOS and Android platforms.
FAQ
The great benefit of the React Native framework is that it allows you to run the once written code on all operating systems, while providing a real user interface that allows you to reuse the code on the network and on mobile devices.
A React Native development company usually offers such services as:
React Native mobile app development (e

nd-to-end solution development;

React Native for Android apps;

React Native for iOS apps; R

eact Native for web app development);

Testing React Native apps;

React Native game development;

React Native application support, maintenance and upgrading;

App migration;

App integration with enterprise solutions (

planning and execution; i

ntegration consulting; i

ntegration of 3rd party APIs).
How does a React Native development company work?
In most cases, React Native development cycle includes the following stages:
The first stage of cooperation between a company and a client usually begins with a personal meeting and discussion of all the important nuances of the future application. At the initial stage a discussion of the project requirements, time frame, the budget, and the client's vision of the future app takes place. The company, in its turn, offers a list of its services.
At the next step, having decided earlier the requirements for the project, the stage of preparation to the development begins. The company analyzes the market, decides what advantages to give to the project and what it can bring to the customer.
Thanks to the previous steps, the team has all the necessary information to create a layout and then wireframes and sketches.
After all the negotiations about the layout and design, the main stage of creating the application begins. In the process of its implementation, all the client's wishes are taken into account, and all project requirements are fulfilled.
Testing is necessary to make sure that the app works properly before its launching, detect problem areas and fix them immediately. The client needs to make sure that the app version satisfies him completely and does not need any corrections.
The website is transferred to the final web server.
The company transfers the completed application to the customer's hands, guaranteeing further round-the-clock customer support in case of app malfunctions.
How to choose a React Native development company?
To determine whether a company is right for you, just ask about its last two projects. Besides, take a look at the rest of the portfolio, and after that you can understand whether the company will be able to satisfy your wishes and requirements. Beware of companies that do not have a proven portfolio or apps that are available in the app store. 
Also, it is worth knowing how much time they spent on the implementation of projects, and whether there were any unforeseen problems and how did they deal with them? All this information will help you to determine if the company is reliable, capable of responding effectively to challenges to create successful applications.
If you know exactly what you want from the application, then you should make sure that the company is really capable of introducing those functions that you need to it. Just ask the company to explain to you the work processes that will occur during the creation of the application. The explanation should be clear to you, and the speech should not cause suspicion.
When choosing a company according to pricing, you must be careful and not let the low price to dim your mind. You should ask yourself why the price is lower than that of competitors and how this will affect the quality of the product. 
It is vital to remember that when developing an application, you primarily need a high-quality product, not a cheap one. It is necessary to have a clear and flexible budget for your project before agreeing on any pricing conditions.
Make sure that your input in the creation of the project will be not the latest, and the company will take your opinion and requests into account. When creating a project, it is necessary to know about the intermediate results, so that in case of something, make corrections and save both your time and the time of the company that you hired for development. Ask what level of engagement is required from you, and how many iterations there will be. 
The level of communication is important, since the whole process of creating a project depends on it. At the initial stages of the hiring process, you can already form a definite opinion about the company. Keep track of how often they answer your messages and phone calls, if they are not active at this stage, this can be a good sign of how they will work during the development.
It is necessary to know that your project will have enough attention in the process of creating, and it will be ready on time. That's why you should know about the project schedule, and the company should know when the project should be ready. 
It's great if the company allocates even a small team to run your project only, because it guarantees that nothing will distract them and they will be able to effectively respond to any iteration or unforeseen difficulties of your project.
To create a good application, it's not enough to hire specialists in creating the code, it also requires high-quality functionality for convenient user experience. The team should be knowledgeable about the most advanced and modern principles of user interaction, which should be included to the latest projects of the company.
At the beginning stages it is necessary to find out what the company's policy is for the app store submission and how the release of the client application is handled. The most suitable option for you would be if the team guides you through the application process, or even submits the app for you.
It is necessary to note that after launching the cooperation with the company does not end completely, since the application needs regular updates normally. Make sure that the team will provide support and maintenance services to your app. Do not forget to ask such relevant questions as the cost per each new app release, bug fixes, and post-launch support.
How much does it cost to develop a React Native app?
There are mainly three types of price models that differentiate the cost of hiring React Native developers, such as part-time, hourly basis, and full time. But how to calculate the real price of a specific application? Let's figure it out, based on the real leading React Native app examples.
There is a simple formula to estimate app cost:
(Features * Time) * Hourly Rate = Cost. 
How much do app developers charge?
As a rule, the cost of the app will vary depending on the experience level and location of the app developer you hire. 
React Native hour rate development cost, based on region:
North America: $100-$150 per hour;

South America: $30-$50 per hour;

Europe & Australia: $60-$96 per hour;

Russia: $25-$45 per hour;

Asia: $18-$25 per hour.
To estimate the cost of developing a React Native app, let's use the price of $130/hr as the standard rate for the costs to make a minimum viable product for Facebook, Instagram, and Uber.
How much does it cost to make Facebook-like app?
Given that React Native is an open-source mobile application framework created by Facebook, it is not surprising that social networking platform application is built based on React Native. Ben Schippers says it'd take $500,000 and nine months of development and design time (excluding operational storage costs). Suppose, to cope with a similar task in nine months we need a team of about 12-15 professionals, including 2-3 backend developers, 2-3 QA engineers, 2 UI/UX designers, 6-7 developers, and 1 project manager. In this case, the most time-consuming processes will take:
Feed: 450 hours;

Chat: 190 hours;

Video calls: 300 hours.
Then total timeline of developing Facebook-like app*:
Backend: 1440-1480 hours;

iOS app: 1230-1350 hours;

iOS design: 160-190 hours;

Android app: 1230-1350 hours;

Android design: 60-100 hours.
*Although during the creation process React Native was used, there were places where the Android version should look and feel different from the iOS version, for example, in terms of navigation or using your own user interface elements to select dates, radio buttons and etc.
Total timeline: 4120-4670 hours. So, the average price of Facebook-like app is around $535,600 – $607,100 (at $130/h).
How much does it cost to make Instagram-like app?
Instagram switched to React Native in 2016 to allow product teams to ship features faster through code sharing and higher iteration speeds. Today it may take you about 3 months to build an Instagram-like product that would cost somewhere between $100,000 – $300,000.
 Instagram MVP development timeline:
Account authorization: 70-75 hours;

Creation/editing profile: 50-55 hours;

Messaging: 140-145 hours;

Settings: 100-135 hours;

Photo customization: 140-400 hours;

Geolocation: 50-55 hours;

Search parameters: 25-50 hours;

Push notifications: 65-70 hours.
Total timeline: 650-985 hours. So, the average price of Instagram-like app is around $84,500 – $128,050 to build (at $130/h). If you would also like some UI/UX design, then you should wait for 150-200 hours more and the cost goes up to $108,550 – $158,600.
How much does it cost to make Uber-like app?
As for Uber, we will consider separately the prices for creating two interfaces, one for the drivers and one for the passengers. Uber MVP development timeline (for the drivers):
Status updates: 34-46 hours;

Notifications: 36-46 hours;

Registration: 50-64 hours;

Booking history: 54-64 hours.

Reply to request: 64-78 hours;

Tracking: 70-84 hours.
Total timeline: 308-382 hours.
Uber MVP development timeline (for the passengers):
Notifications: 38-52 hours;

Registration: 50-64 hours;

Booking: 102-120 hours.

Payments: 35-45 hours;

Card details: 60-85 hours;

Tracking: 70-84 hours;

Ride history: 60-74 hours.
Total timeline: 421-526 hours.
So, the total time to develop an Uber-like app would be 729-908 hours. You will also need 60-80 hours for admin dashboard development and 160-200 hours for UI/UX design, so the total development time will vary around 949-1,188 hours. The total cost to develop an Uber-like app at $130/h will be around $123,370 – $154,400.
How long does it take to build a React Native app?
Creating an application is a rather long and complicated process, which requires a lot of preparation and patience to perform everything properly. React Native mobile app development takes an average of 3-5 months (more in very exceptional cases):
Multifunctional, highly loaded applications (Instagram and Uber) take from 4.5 to 5.5 months for development;

Applications with an average degree of complexity (WhatsApp or QuizUp) require about 4 to 6 months to create;

Less user-friendly applications (Tinder or Periscope) take 3 to 4 months.
We have already examined earlier how much time it might take to develop specific applications based on React Native, now let's consider the process of creating an RN app in more details:
App requirements and business analysis. 
During these two stages a highly qualified company will not only know the wishes of the client but also conduct extensive research on the market demand. The process is time-consuming and depends on the market, the number of specialists and the complexity of the future application, so there is no unambiguous time frame as such, but on average it takes from 2 to 3 weeks.
Forming the functionality of a mobile application and determining its key features can take from 3 to 5 weeks. Again, this depends on the complexity and functionality of the future application, as well as on the level of professionalism and the number of specialists.
The most time-consuming and responsible stage will take at least 1-3 months, so be patient.
It is worth considering that at this stage, not only the alpha and beta testing is carried out, but also the improvement of the app according to problems and weaknesses that were discovered. This process will take 3-4 weeks.
What industries can benefit from React Native development?
What new to expect from React Native in 2020?
Fast refresh. The developers of React Native 0.61 promise to combine the existing "live reloading" and "hot reloading" into a single new function called "Fast Refresh". It promises to be reliable enough to be enabled by default.
Async rendering capabilities. These capabilities will be implemented to provide several rendering priorities and simplify asynchronous data processing.
New threading model. At the moment, each update of the user interface should work in three different threads, but after the update, it will be possible to synchronously call JavaScript in any thread. At the same time, the response speed will be supported, and low-priority work of the main thread will be maintained.
Simplified bridge. It will be developed to increase the efficiency of the direct calls between Native and JavaScript, as well as to simplify the creation of various debugging tools. 

It is also worth noting that despite all the innovations, existing React Native applications will remain fully functional without any changes.