Nowadays, it has become very handy to wear your cash within your smartphone rather than in a leather wallet. Currently, cash is gradually losing its grounds and it gives a way to non-cash, virtual money. Digital wallets is a new generation of electronic, secure payments and cashless future. The facts, they are beneficial are beyond any doubt, the only question that arises – how to call this non-cash phenomenon: electronic, virtual, or digital wallets, which all work the same way.
The benefits of digital wallets
Safety system. Electronic payment systems use a variety of modern methods of protection and security of the payment of funds for electronic purses. Excluded all possible offences that may be related to the handling of cash, lead to a mobile wallet security.
Speed. With digital wallet, any operation is performed in 2-3 seconds. For a normal bank, money transfer requires from several hours to several days.
High portability. Electronic money, regardless of the sum, does not have dimensions, unlike traditional banknotes and coins.
In 2016, the amount of money in digital wallets, available from mobile phones will be about $ 500 million.
Paytm considers, that the use of mobile wallet service will become a mainstream. Moreover, many retailers are interested in making their products more accessible. Shopping with m-payment, uniquely facilitates the process of selection and purchase of goods or services.
The vast majority of users consider main digital wallet's advantage to be simplicity, intuitive interface, the speed of calculation and reliability. Most frequently, smartphones assist in buying mobile wearable electronics, gadgets, clothes, accessories, appliances into the house, as well as books and magazines. Women use mobile applications through the m-payment for online shopping more often than men.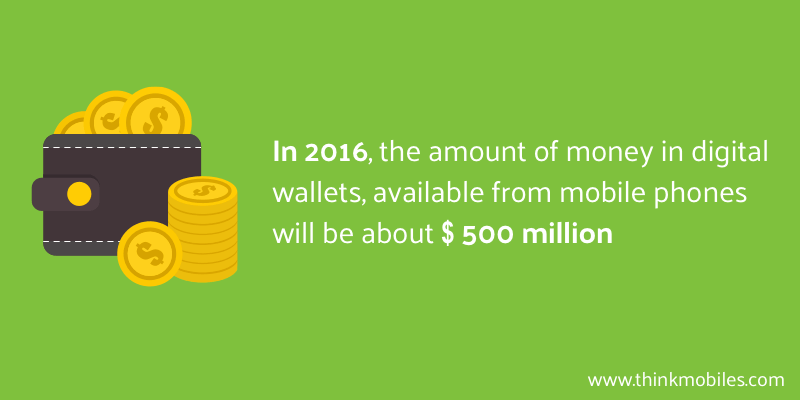 Being engaged in online business, even though small, sooner or later you come to the necessity of selecting m-payment system to work with. Virtual money has firmly taken its place in our life, and operations on them, the so-called transactions are inherent to many systems. Each, has its features and benefits.
Let us discuss 11 digital wallets that will justify its best practices, and of course, your expectations
Google Wallet
[sociallocker]It a digital wallet for your smartphone. Google Wallet allows you to use contact-free payments on your favorite device with embedded NFC module. Actually, NFC protocol, despite its newness and advantages of technology is that limiting factor that restraints the spread of Google Wallet.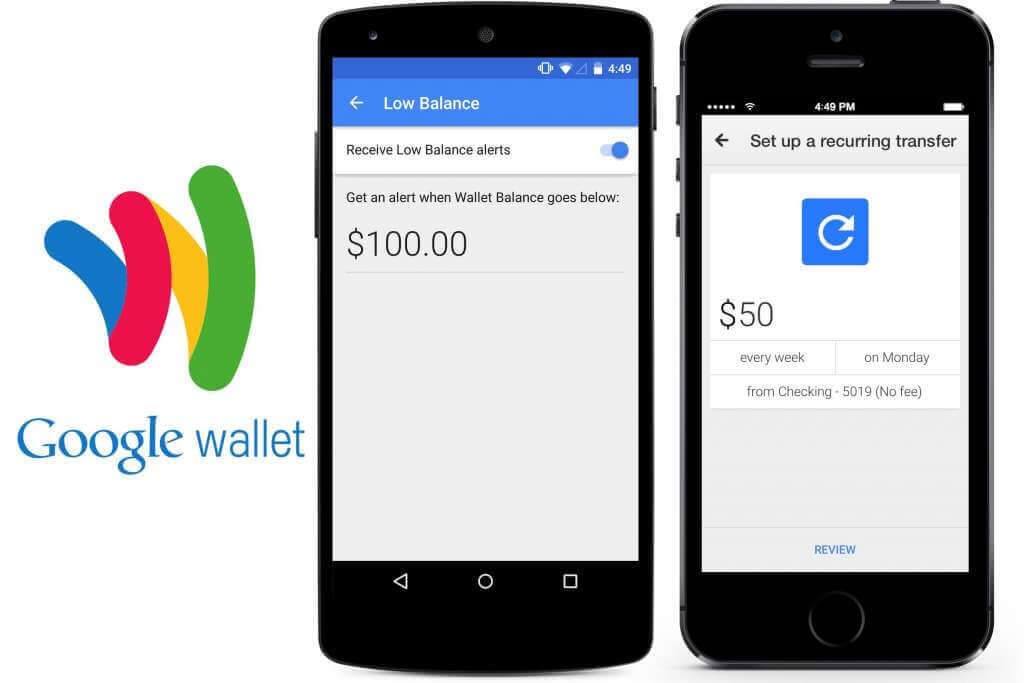 This app is available for Android users, and the installation itself takes few seconds. By the way, if you want to use Google Wallet you can bind a debit card to simplify all transactions for the purchase. Privacy and a high level of protection of personal data. Google Wallet is very opportune in working with mobile devices or via web-browser, no matter where you are. Access provided, to view the entire history of operations, is very convenient for the analysis of previous transactions. Being at your disposal, this digital wallet lets you make purchases more than at thousands online-stores.
Chirpify's m-payment service
Chirpify is a mobile wallet service for purchasing and shopping in social networks. Actually, the service enables users to sell everything without creating the online-store.
Currently, the platform works with three social networks: Twitter, Instagram and Facebook. A handy wallet is applicable both for users and for sellers. Chirpify uses social network applications to buy, send and receive money. The users receive detailed instruction how to create a catalogue of goods in social networks: either to take a photo, leave the description or show the price and the amount of available products. You can start using Chirpify here.
Buyers, who selected the liked position, leave under it only one comment simply, by writing "buy". Of course, in order to perform an operation, you must be a registered user of the system and link to your account, bank card or PayPal account, from which the money will be withdrawn. Digital goods are delivered instantly and question of the logistics of physical purchases lies of seller's shoulder. It is also useful when it comes to making donations via Twitter. For example: to make a donation you just have to create a listing through Instagram with the caption: $10#instafund.
There is 5 % transaction fee, whenever money enters Chirpify account.
Chirpify m-payment service has already been used by companies as ADIDAS and PUMA.
Dwolla
Another mobile wallet solution, which is distinguished among other digital wallets is Dwolla. It provides its users with fast bank transfers and is very handy when it comes to mobile wallet security.
This m-payment makes it possible to send and receive ACH transfers to help businesses seamlessly navigate and leverage bank transfers within their own platforms. No transaction fees. After the user is registered on the website it connects directly to your bank account. You can request money from anyone in the US by simply using their e-mail address or a phone number. The wallet also enables you to quickly view the transaction history on the go.
More interesting fact is, that Dwolla has an embedded map that finds the location of traders that accept payments via app. The service does not require access to your debit or credit card, you create a service account that has its own roster. You can make a transfer by e-mail with the commission: The fee is  $ 0.25 per transaction. If the amount of the transaction is less than $ 10, then the transfer will be carried out free of charge. Only one side pays for the sending of funds, so that the second does not necessarily have to have accounts on Dwolla.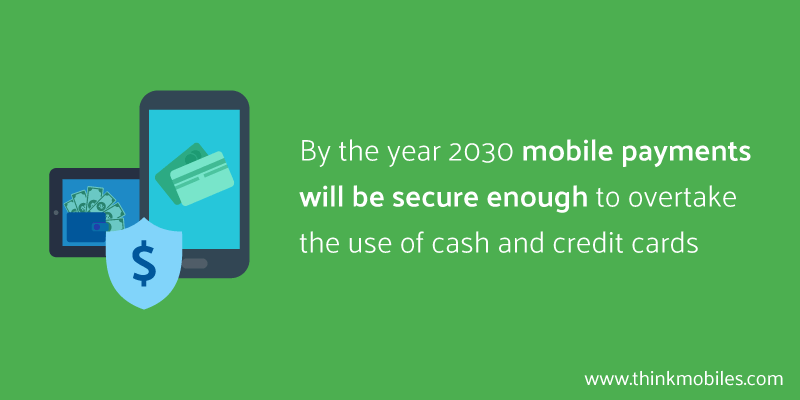 Instant m-payment with Perfect Money

A digital wallet app, which allows users to make instant payment and is marked by mobile wallet security. It secures  lucrative features for business. It is very useful especially when it comes to money transfers between users. The mobile wallet service provides you with the ability to safely store money funds on electronic account and to get monthly interest. Perfect Money is available as Android.
The wallet is very often used in investment projects. This m-payment system works with euro, dollar, and gold equivalent. To enhance the security, every time, you log in you receive an e-mail with a pin- code, which has to be entered to get into the private office. Unlike other digital wallets, you can set the sms-authorization up- for better security.
Apple's Passbook
Another mobile payment application available on smartphones is passbook. The app was brought to light 6 version ago. The program is designed for storing various tickets, discount cards, and recently has included the service – Apple Pay.  Renamed from Passbook to Wallet, this app has been designed to expressly make you leave your wallet at home, in a good sense of it. In connection with Apple Pay this a very cool tool. The mobile app is actively gaining the market.
Although it has been renamed, Apple has retained its basic concept: it is the same convenient and innovative service for storing tickets, discount coupons, loyalty cards, and other necessary tools. This digital wallet prevents you from bringing your coupons to and stacking of loyalty cards wherever you go, all this, you can store in your Passbook. Unlike other mobile payment systems you cannot use your debit or credit card for purchases in stores, however you can use BillGuard to view your bank balance.
Passbook is intended to be secure repository for many documents. Experts believe that such a program –is the first step made by Apple to the mobile payment market. After an Iphone is equipped with the NFC module(wireless technology), Passbook will be something more than a responsibility of digital passes and tickets.
Vallet- Your digital wallet
Available for IOS users. This m-payment solution enables you to hold everything you want, In the mean of payment. Credit cards, Identification number, receipts, business cards. Bad news for thefts, the app allows to create your own passcode, which makes your wallet accessible only for you. It works similar to Lemon Wallet, which was taken over by LifeLock and then discontinued.
In addition to the app, there is a voucher program, which makes it possible for you to see the latest deals and offers in your area. You can choose from the variety of categories that are to your taste. The app is very handy in using the coupons.
Venmo
The wallet helps you link your debit card to your account and make money transfers. Now, Venmo has become the part of PayPal. Getting funds is always free, and the cost of sending depends upon rates of your payment card. The payment service has a fairly simple format of registration, right down through Facebook. The fee is 3% per each transaction. The transaction can be shared with a message in Twitter. What is else very interesting is that Venmo uses data encryption to protect your financial information. With this mobile wallet solution you can enjoy collecting money from people, who owe you.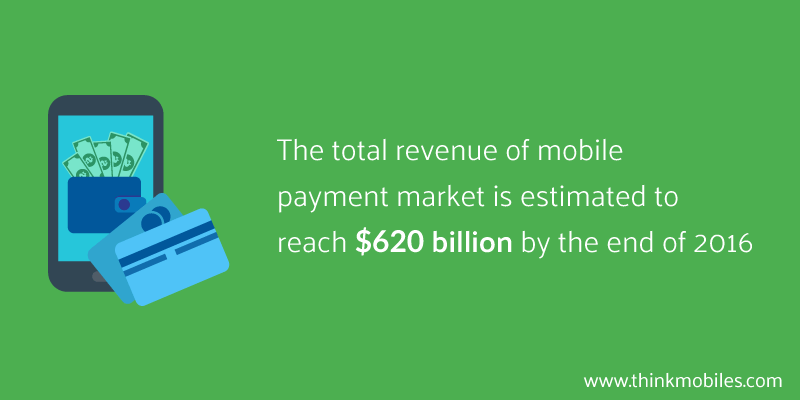 Square Cash
Another mobile wallet service, which can be taken into account is an app developed by Square Inc. The m-payment app is available for both on IOS and Android.
Square Cash enables users to transfer money or to lend money to family members, simply, by tapping your finger, being protected by 128- bit encryption and fingerprint scanning. As other above mentions apps Square Cash is quick and free. The fee is free for linked debit cards whereas for credit cards it is 3 % per transaction. There is $250 weekly money sending limit and $1000 receiving limit to start.
M-Pesa-digital wallets for developing countries
M-Pesa a digital wallet with a striking name. M stands for mobile, Pesa stands for money. This m-payment is increasingly used in Africa, particularly in Kenia. The mobile service allows its users to:
Place money on deposits and withdraw them.
To transfer money to users who use the same system
Pay the bills
Buy mobile operator services
This mobile wallet solution makes it possible to deposit the money on user's account stored on their smartphones and to set balances, using SMS.
As far transactions fees are concerned, they depend mostly on the amount of money transferred and on that fact, whether the user is registered in this service. For example, transaction between unregistered users costs approximately 101-500 Kshs that is equal to 1-5$ and 27 Kshs for registered. It is available for IOS and Android users.
PayPal
This mobile wallet service is one of the oldest and one of the most popular in the world. Today, it has become impossible to do without this system, if you want to make purchases on E-bay, or any other online-stores. The system is very reliable and easy to use, especially when it comes to money transferring.
What is also worth paying attention to, is the fact, that you can particularly view your past transactions. Unlike other payment platforms, transfers of money with PayPal are characterized by their security. Mobile wallet security in their height – a procedure reference of the card, is one of the toughest of all payment systems. The least suspicion and the card will not be attached to your account.
To open your digital wallet you just need your e-mail and password. Quick, simple and easy available on IOS and Android.
Today m-payment has become very widespread among sellers, buyers, traders, businesses. It is one of the best ways to secure your money or to make your financial operations quicker. That is the main point of it, select the one that tastes you. Which mobile wallet solution to choose- is up to you. [/sociallocker]