AI Automation: The 5 best uses to improve business performance and customer retention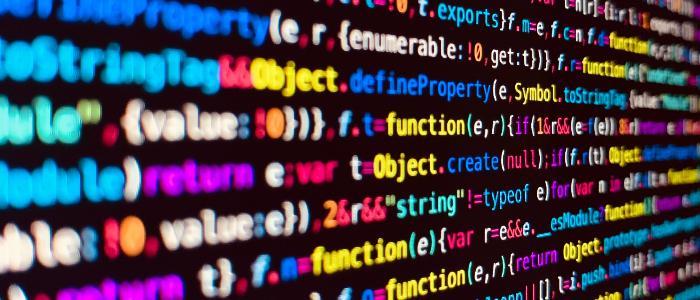 Over the last few years, the way in which consumers discover, interact, and shop from brands has changed drastically as a result of the boom of digital technologies. This rapid evolution in customer behavior has shocked many companies and industries that were not prepared for such an exponential jump and couldn't keep up, creating what is also known as the digital gap.
At the same time, the rise in technologies like Artificial Intelligence and machine learning are allowing businesses to obtain more detailed insights on customer behavior, whilst automating processes, to be able to focus on achieving business goals. In other words, AI automation in marketing is becoming a solution for many companies who are still struggling to keep up with changing consumer behavior. 
WHY DO MARKETERS NEED TO IMPLEMENT AI AUTOMATION IN MARKETING THIS 2020/2021
The use of AI in marketing is necessary to collect data, analyze it, apply it, and then learn from it to improve digital marketing strategies. This has become extremely important, especially in the times we're facing where a global event like COVID-19 can change consumer behavior and business models in the blink of an eye. 
AI in marketing can help businesses adapt quickly to new trends or drastic changes. Just like Brian Solis, Global Innovation Evangelist at Salesforce, discussed in the AI in Marketing Summit 2020, "brands should learn how to operate in these times the best as they can, and be prepared from what comes next. AI gives businesses the tools to track new consumer behaviors as they're evolving so that we can move forward in this interim normal."
AI will be extremely important in the coming years, following the COVID-19 crisis, because it will allow businesses to operate at speed and convenience while delivering the ultimate customer experience. Ignoring the benefits and possibilities of AI in marketing means that your company is most likely to fall behind its competitors in a world that's increasingly relying on technology and on the agility to adapt to new crises and trends.
WHAT ARE THE BEST USES OF AI IN MARKETING AUTOMATION?
Some marketing procedures can be quite repetitive and depending on the number of clients or projects, it can become quite burdensome for marketers. AI is very efficient in performing repetitive tasks, taking away a lot of the heavy work. This allows more time for other tasks like thinking of new strategies, following up on leads, communicating with customers, etc. 
Some of the best uses of AI in Marketing automation include the personalization of customer experiences, automated responses to customer interactions, optimal channels and the best time to publish content, and even predicting customer behavior. These are the best 5 uses of AI automation your company should be implementing.
1.Chatbots
AI-driven conversations are making possible personalizing the conversations with customers to a one to one level, at a scale that has never been possible. Chatbots help reduce the volume of work and provide a faster response to customers, as it is known that customers expect almost an immediate answer from companies. Due to a study by Hubspot, 82% of consumers waiting for an rapid reply from brands on sales or marketing questions. Chatbots provide a quick response to users and provides 24/7 customer service support.
Chatbots can also be programmed for replying to frequently asked questions. Then if the question is too complex, it can be directed to a human agent which can look at the issue more in depth. This helps in reducing the customer service time, an issue for many companies, and agents are free to deal with conversations that need a more personal contact. Besides, chatbots can deal with situations in a more efficient and sometimes even more human way, as machines will never have a bad day or be in a bad mood, so they will always be polite, gentle, and engaging.
2.Email Marketing
One of the most beneficial uses of AI for marketers is the ability to personalize communications, and this also applies to email marketing. With AI automation, marketers can personalize email campaigns based on user behaviors. This means that emails can be sent out triggered by certain actions. This allows relevant emails to be delivered with personalized subject lines, product recommendations, messaging based on a customer's behavior and relevant to their needs.
According to a Statista study, adding a personalized touch to emails can improve the open rate by 5%. Besides being able to personalize content, AI can also help in maximizing campaign results by dynamically analyzing and optimizing campaigns in real-time, rather than having to A/B test different messages, designs, etc.
3.Content Marketing
As a brand, being able to cut through all the digital noise these days is fundamental to create an impact. Companies need to be consistently identifying, creating, and distributing the most relevant and high-quality content for their audience, something that 47% of marketers state as their biggest challenge. With all the content oversaturation, AI in marketing plays a crucial role in helping marketers simplify these processes, analyze user data, and determine user intent for content creation.
AI utilizes algorithms that allow marketers to see more detailed data on their audience like what content sees the most engagement, the problems they're facing, and concerns. With this information, content creation can be tailored to these needs, increasing the chances of users making a purchase decision.
In recent years, AI automation for content creation has evolved to the point that automated content software can generate news, and reports in a matter of seconds. For example, The Washington Post is using an in-house reporting technology called Heliograf to write basic social media posts and news stories.
4.Predicting customer behavior
AI uses Natural Language Processing to determine the mood and intentions from customer emails, voice calls, and other ways of communication. This can provide personalization across the customer journey and predictive modeling to achieve better results at every customer interaction. 
AI can draw patterns from the difficulty of human intent and establish the different determining factors that can contribute to their decisions. Furthermore, since AI is already good at detecting trends and patterns in data, they can even predict what a customer might do, even before this customer has decided it. AI-driven software use data and statistical models to predict future behavior based on past actions.
5.Improving Customer Experience
Today's consumers expect brands to tailor messages to their location, demographics, or interests and most users will not engage with non-personalized marketing. According to a 2017 report by Accenture, 40% of consumers switched brands due to a lack of trust and poor personalization, and 43% are more likely to make purchases from companies that personalize the customer experience.  
They say a happy customer is a loyal customer, and by analyzing customer data, machine-learning algorithms enable marketers to offer a hyper-personalized customer experience, helping in retaining existing customers and turning them into repeat customers.
Also, AI can be used to automatically adapt UX based on user interactions in real-time. This is not only more efficient than traditional testing and optimization cycles, but it also means that UX can be adapted to the needs of each individual. 
CONCLUSION
AI for marketing automation is set to have the highest amount of growth among tools or technologies used by marketers over the next two years. Companies face many challenges with the rapid changes in consumer behavior and AI automation is addressing all these challenges. AI is improving the efficiency, scale, and speed of marketing operations. From content creation and distribution to conversational marketing and advanced data insights. The use of AI in marketing is no longer an option, but a necessity.
Popular posts
Recent discussions