This is a free program that scans the system to install missing or to update out-of-date drivers. There are two versions: SDI Full and SDI Lite. SDI Full is an offline version, to use without Internet connection, it includes the entire driver databases (14.6 GB).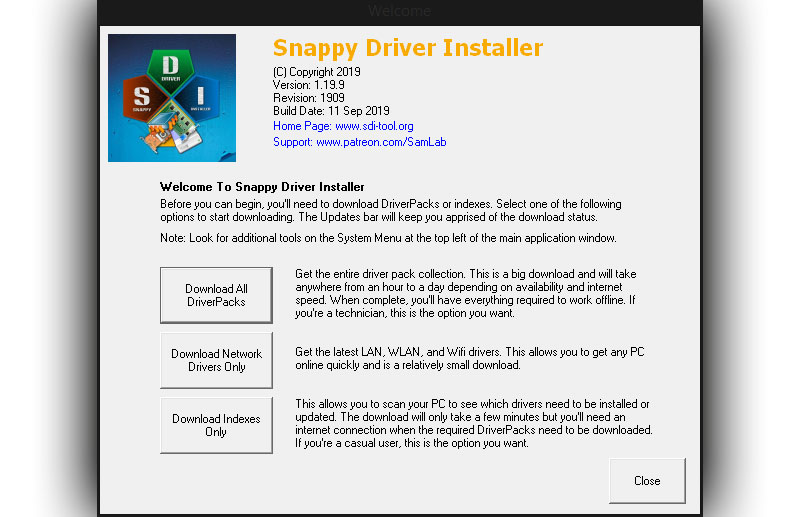 Unlike SDI Full, SDI Lite only consists of program files (5 MB) and requires Internet access to download the necessary drivers. A big advantage of SDI is that it shows the most appropriate file system driver, not just the latest one. You can install the newest of course, though it might not always be a more effective one.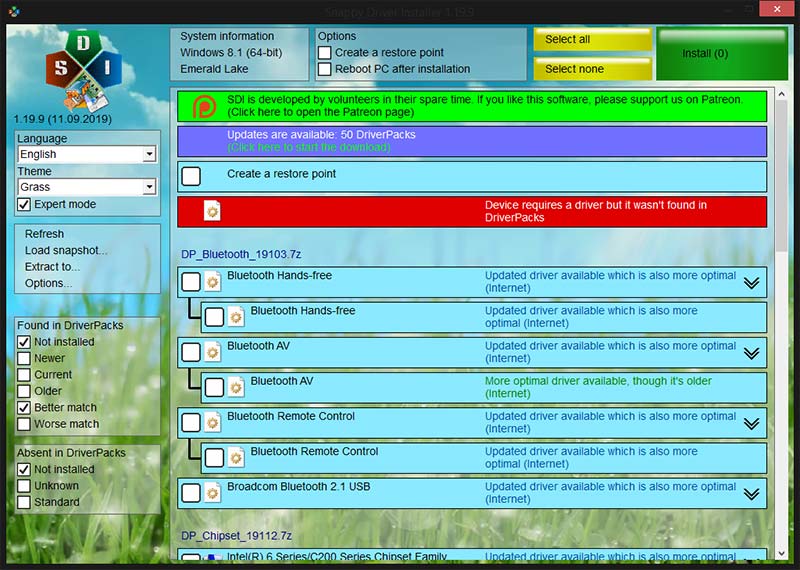 SDI also shows if older drivers (than installed) but more appropriate for PC are available. There is only a portable version, so you do not need to install anything. SDI has several themes and over 40 languages, is very easy to use. Overall, Snappy is a decent portable driver updater doing the job well and not overwhelming with extra  options.
Find out more about the best driver updater software.