Corporate app development
iTacit is a creative software building company specializing in a healthcare industry, known for its passion for big data analysis, databases, and automation.
Challenge of iTacit
Working with health-care companies that have a big number of employees, this mobile app faced a problem of better inner communication among the employees. As healthcare operates with a huge amount of data day by day, it was also challenging to implement big data into the mobile app to significantly improve the efficiency of employees. The company agreed with ThinkMobiles for software outsourcing to develop a corporate mobile application and built a productive workforce, conduct a training and assign responsibilities.
This challenge was to understand user experience and transform it into a mobile app. The team of developers did all the best to optimize it and implement latest mobile trends into the project. After that, we could proceed with design and build an MVP to show it to iTacit. Of course, development was divided by stages to follow with principles. Every week or two depending on stage we did new sprints.
Solution
Developing a corporate mobile app for working process management demanded complex and time-consuming work. A team of 10 developers was assigned to build a native application based on iTacit's existing solutions and technical requirements for functionality. Three major features to develop were connectivity, training and compliance.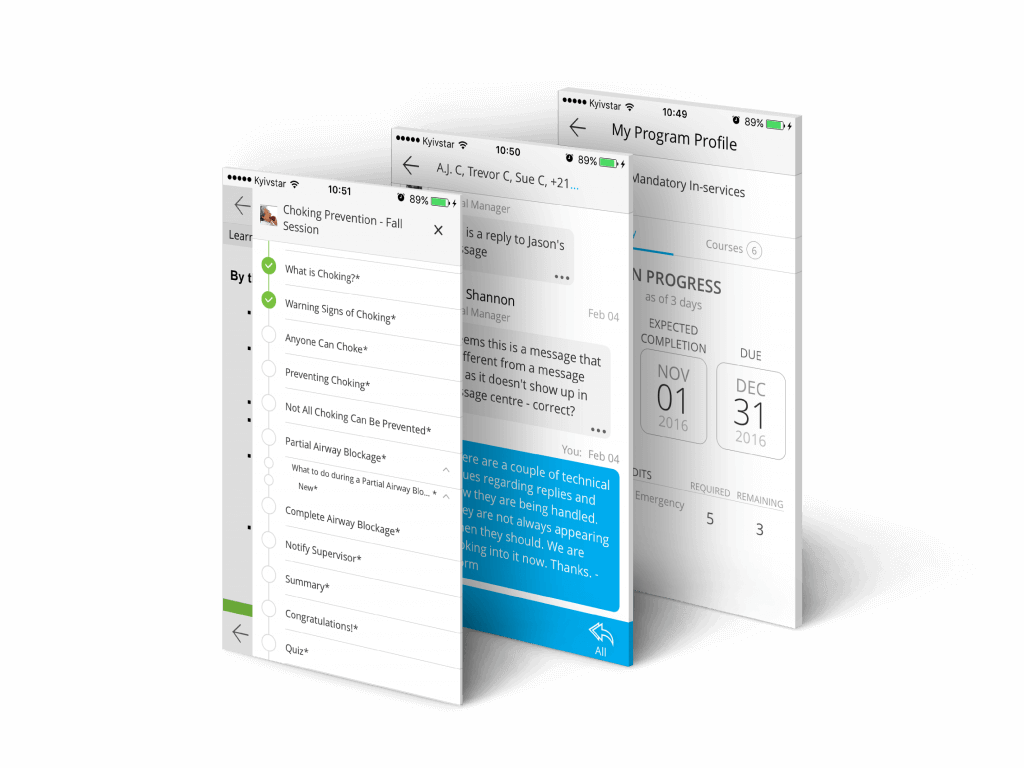 The result was the mobile application for teams of employees. This mobile app allows employees to manage everyday responsibilities from a mobile device. We can interpret this app like a small part of consumer relationships management combined with the needs of human resources department to make strategic decisions in future regarding employment and productivity. Deployed for iOS and Android platforms, the app is efficient for training purposes – bringing supervising features to track the right skills gained by the staff from the start and further on.