The realities of the modern world are such that it is not enough for your business to simply exist and provide services or sell products. The era of digitalization challenges the business environment with the advent of ever new opportunities to keep pace with. 
It's easy to admit that the Internet presence has become a key factor in any business development. Picky customers want to order food online, buy socks online, and feed the cat also online. People are looking for easy access, convenience, efficiency, so if you want your business to be noticed - be online.
The most effective way to be noticed as a business is to have your own website. And not just a landing page, but a full-fledged "shopping center", which will not leave the visitor indifferent. For this, we recommend contacting the Gravum - professional team with a professional vision of your digital presence.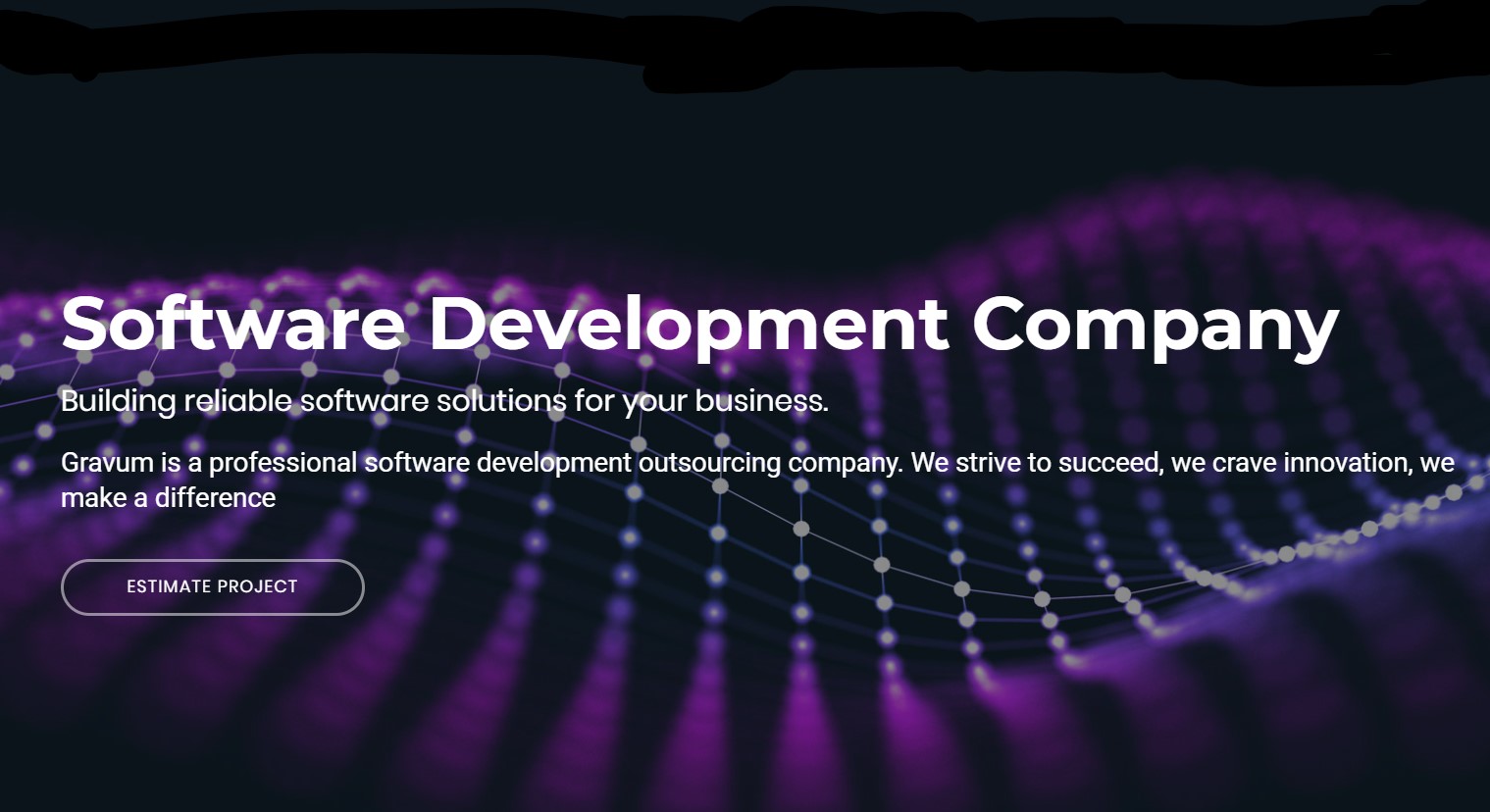 Key facts about VT Labs
| | |
| --- | --- |
| Established | 2016 |
| Services | Web development, Mobile app development, Product design, Technology Consultancy |
| Avr.hourly rate | $25-49 |
| Location | Vilnius, Lithuania |
Gravum is a professional software development company with years of outsourcing experience. The team is able to create both cutting-edge fintech and blockchain know-how technology solutions while adhering to the deadline framework and providing significant value to customers.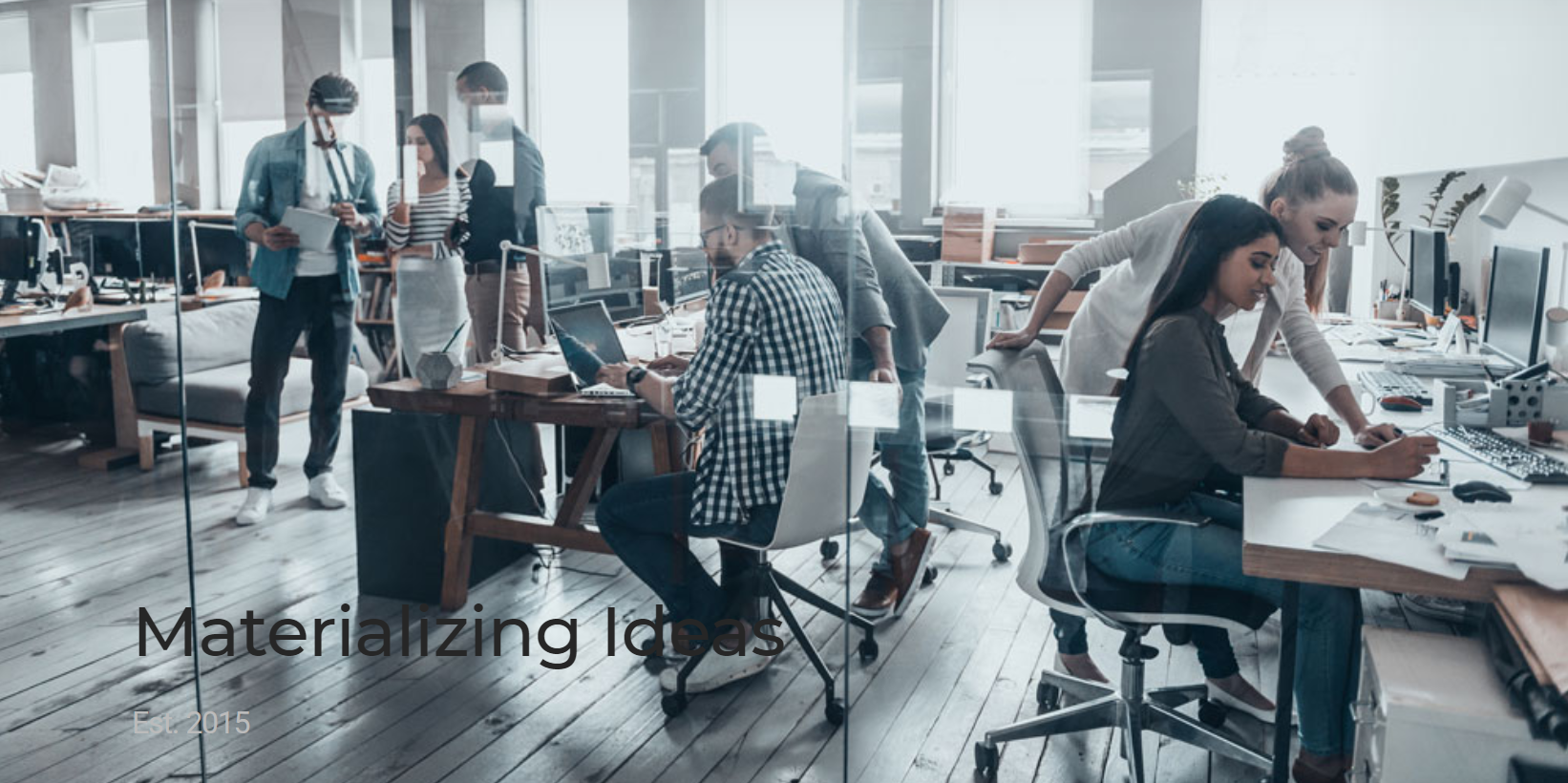 Implementing a wide range of "classic" services, including web and mobile development, the team focuses on achieving long-term customer requirements through its development mechanisms. To this end, a Gravum multi-expertise team able to cope with a wide spectrum of innovative technologies and industries. Offering unique business models, Gravum team works with eCommerce, healthcare, finance, recruitment, education industries.
Expertise provided by Gravum
Fintech
The financial business is relentlessly moving to online. Banks, transfers, loans, investing, reliably woven into the world wide web. Having experience working with both financial startups and enterprises, Gravum does not give in even the heaviest tasks. Simultaneously the team guarantees the reliability of its mobile technology platforms and applications, ensuring security for both the customer and users' financial data.
Cloud Solutions
Secure and cost-effective cloud services are key to effective business development. Thanks to years of experience in the cloud, Gravum can handle both migration and configuration, as well as optimizing the cloud environment of your business. The team guarantees cost-efficiency, data integrity, scalability, focusing on developing cloud applications, cloud orchestration, cloud infrastructure, and cloud migration solutions.
Gamification
Gamification is a web development vital trend. It consists in increasing the motivation, involvement, and interest of users. Despite your business industry, whether it is an eCommerce, healthcare, recruitment, or education, Gravum mind determines a solution that will fit the interests of your client. As a result, it will lead to an increase in brand recognition, product attractiveness, and the rate of purchases.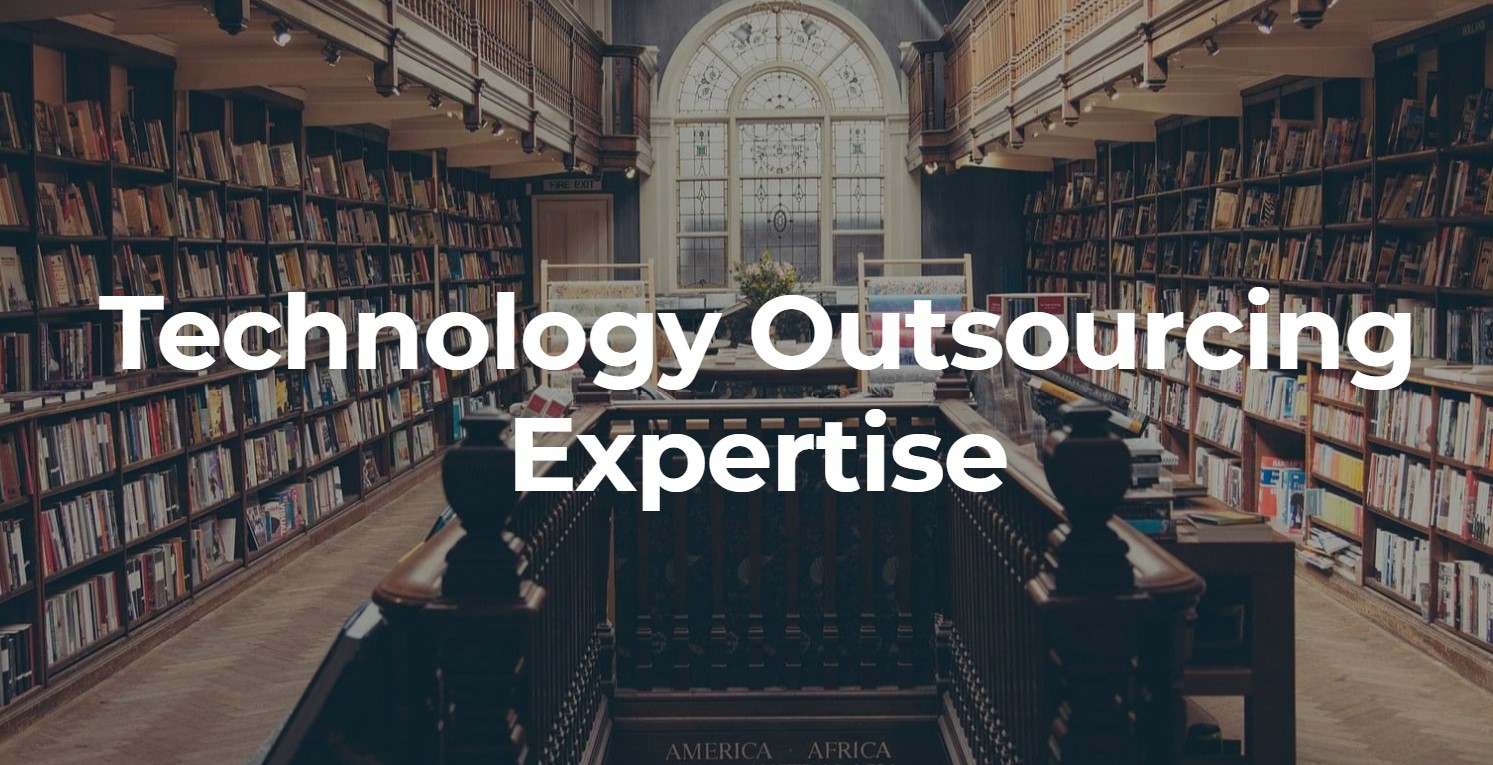 Internet Of Things 
The Internet Of Things (IoT) is gradually becoming an integral part of our everyday life, as well as penetrating the business sphere. Gravum has experience working with technology platforms and IoT programming languages, so it can create an IoT solution that helps your business provide better customer experience, increase security, gather data, enable automation and control. If your business is associated with the automotive industry, smart homes, healthcare, consumer electronics, then the Gravum team probably already has a solution for you.
Engineer embedded
The combination of computer hardware and software in compact multifunction devices is not new, but more in demand than ever. Understanding how electronics, IoT, networking, and robotics work, Gravum can provide full-service engineering solutions - from ideas to the end phase of development. The team specializes in embedded firmware development, hardware engineering, customization.
Blockchain
Blockchain solutions have long gone beyond cryptocurrencies. Thanks to the Gravum blockchain experience, you will be able to automate and process a vast amount of data, distribute and manage shared data safely. The team provides blockchain advice and development services for various needs and business environments.
Services provided by Gravum
Web Development
Web development is the central service provided by Gravum. The team focused on long-term cooperation and individual approach solutions, providing everything from back-end and front-end development to R&D, consulting, and quality assurance services. To satisfy the client's unique requirements, the team not only creates web apps but also provides services on technology consulting, and UI/UX design. 
Leading technologies: NodeJS, Java, React, Vue, Angular
Mobile app development
Providing a wide range of services, the team specializes in developing both native and cross-platform applications, based on the most popular mobile - iOS and Android. The Gravum development process itself includes 6 main stages: strategy, UX design, process, initial data gathering, product design, and product deployment. Thanks to agile development methodology, the process proceeds smoothly, efficiently, and in time.
Despite the level of complexity, the Gravum team covered all stages of the development process, providing flexible, professional, cost-effective solutions. The team has experience with business apps, utility, m-commerce, lifestyle, and travel iOS/Android apps. Regarding cross-platform applications, the team uses such frameworks as React Native, Flutter, Ionic, and Xamarin.
Leading technologies: iOS, Android, cross-platform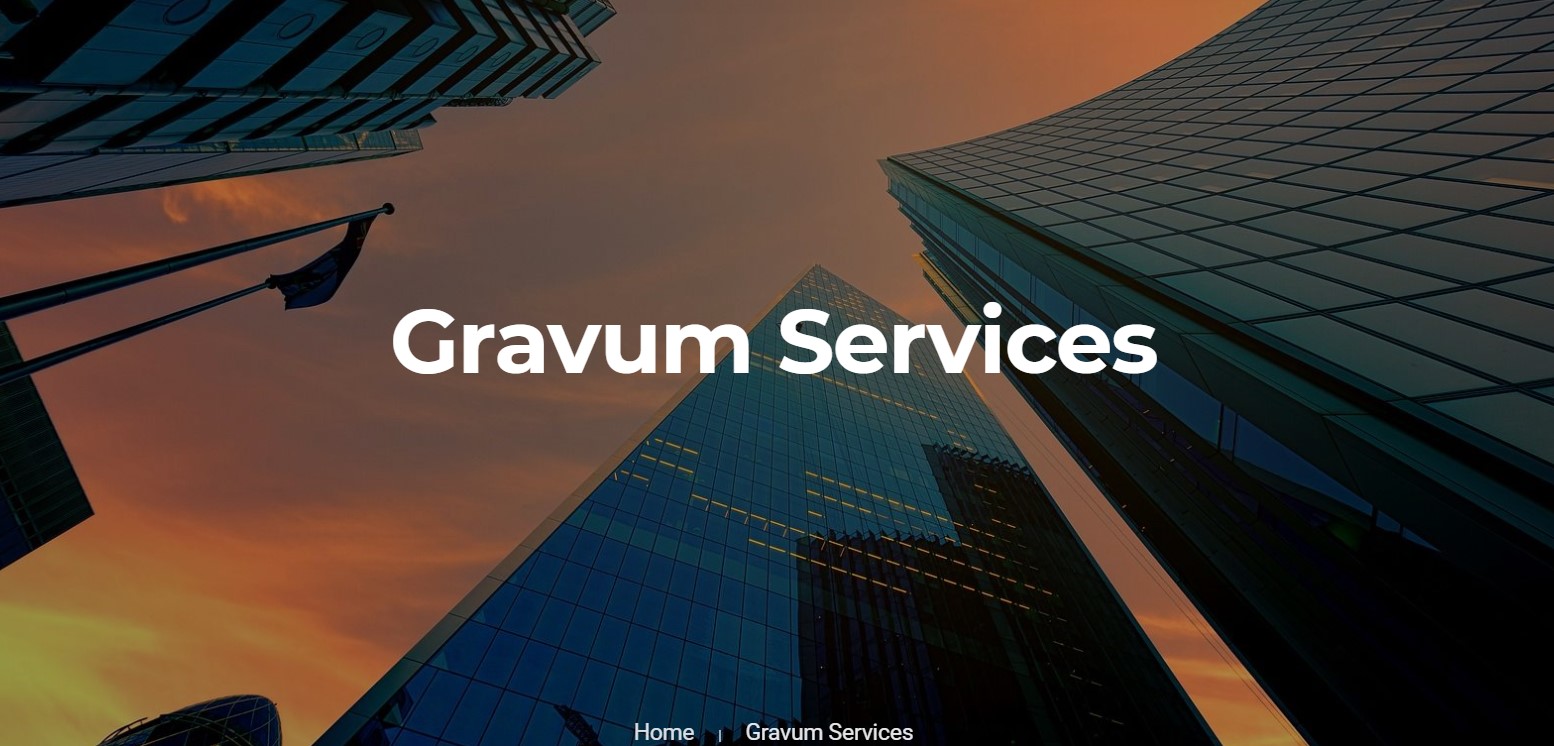 Product Design & Development
The product design and development process are carried out by ideation principles. Thus, the initial stage begins with the research and ideas generation that could achieve the primary client's goals.
The development of prototypes occurs after the approval of the concept. At this stage, the project is parsed by technical possibilities. After development, the prototype is tested and presented to the client's team for consideration. Only after that, the team takes on the responsibility of creating the product, which also lends itself to testing and customer assessment.
Leading technologies: Market Fit, UX, UI, MVP
Technology Consulting
Regardless of whether the client requires the website development or improvement of the existing system, the team offers its advisory services. It concerns technologies and mechanisms that will benefit the client's business processes. Business consulting from Gravum involves the study and testing of technological methods and systems that support business efficiency to errors and difficulties detection. In addition, the Gravum team sets a goal not only in diagnosing obstacles but also in finding a genuinely practical solution to improve the business processes of the client business.
 Research & Development
The team provides entirely new level R&D (research and development) and innovation services, specializing in inventing new product and service ideas. Unique innovative solutions for any business create an ideal environment for opening new sales channels or organic development of the business. Also, they allow open up opportunities for improving existing systems and processes. The team offers the following services: product and service ideas validation, product performance estimation, and technology market research.
Case studies
Now when we know Gravum's capabilities, it's time to take a look at the company's portfolio. More projects are presented on the official website in the "Clients" section, but we highlighted the most impressive and relevant ones, which will give you a clear idea about the Gravum's activities.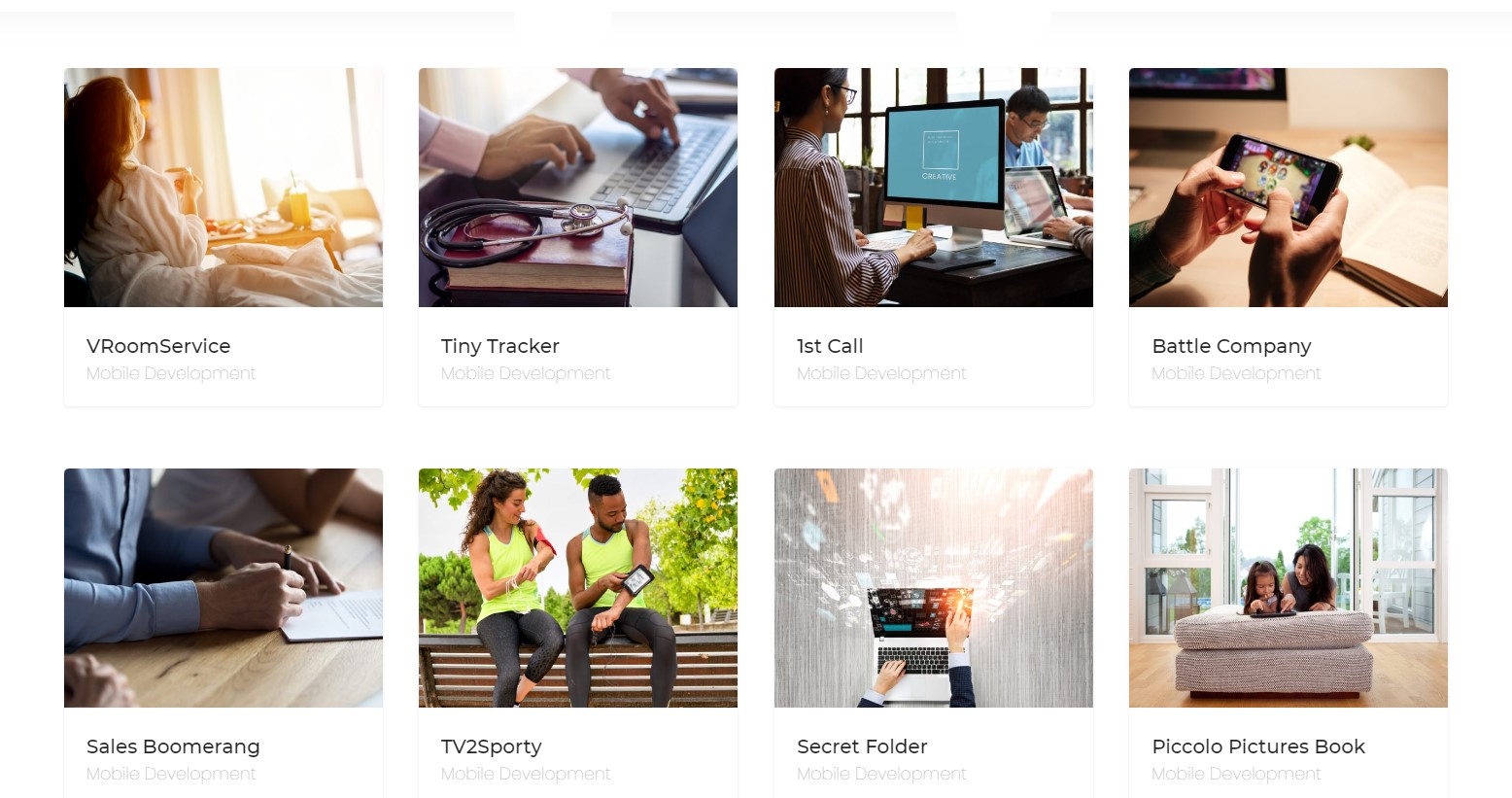 The first project that reveals company competence is the one that was created for the United Kingdom medical company. As an outsourcing company, Gravum is able to provide professional solutions for customers around the world, regardless of distance and time zones. Gravum guys needed only 3 months to create the Tiny Tracker - B2B app. The essence of the B2B app is in monitoring the development of the 0-4 years old children. This application is a revolution in the medical industry and cannot be found on AppleStore even though the iOS target platform was used. Created with Objective-C, MySQL, Java, and Spring technologies, the application is internal B2B software, which Gravum is unimaginably proud of.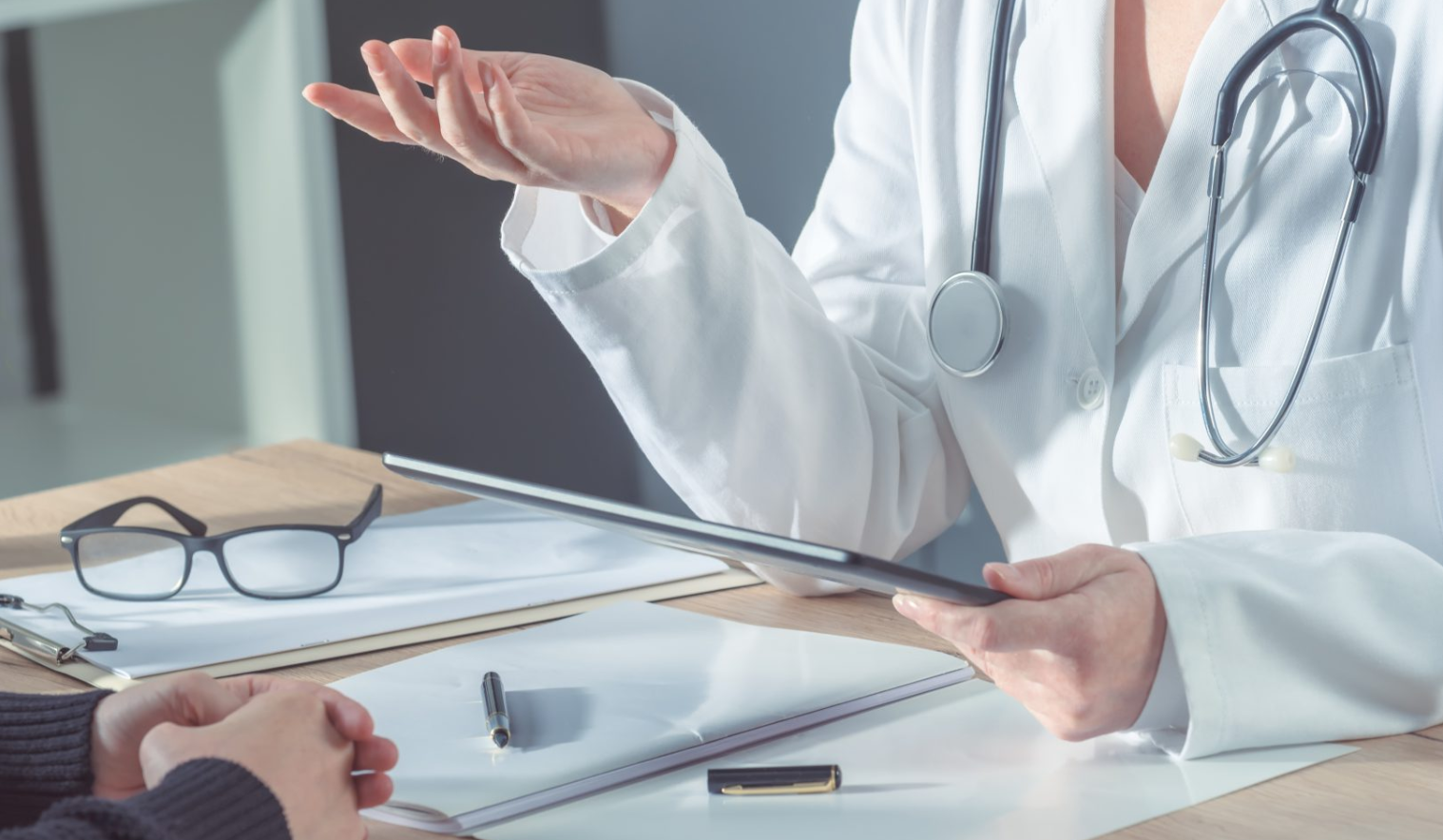 An equal interest causes another company's project, implemented by the request of the gaming software development company. The variety of industries which Gravum is already covering is impressive, therefore, turning to the team, the client is assured that these guys know what they're doing. As the client specializes in producing hardware and software for laser tag technology, it needed to modernize existing software that could no longer cope with its pace of development. After long discussions, the choice was made in favor of a complicated solution to improve the quality of the UX strategy to satisfy the 6 million users' needs. The Gravum guys made improvements to the Battle Company business model to increase customer confidence by providing a renewed, high-quality user feedback system.
But collaboration does not stop there, and Gravum has been part of every Battle Company product development life cycle since 2014. As for the technical base, Gravum continues to develop firmware for the Battle Company equipment. Being a jack of all trades, Gravum guys work with many technologies, including AWS Services (Elastic Beanstalk, EC2, RDS, S3, SQS, SNS, SES), Java Spring (JPA for MySQL, REST), Unity3d. At the same time, custom firmware is used as the target platform.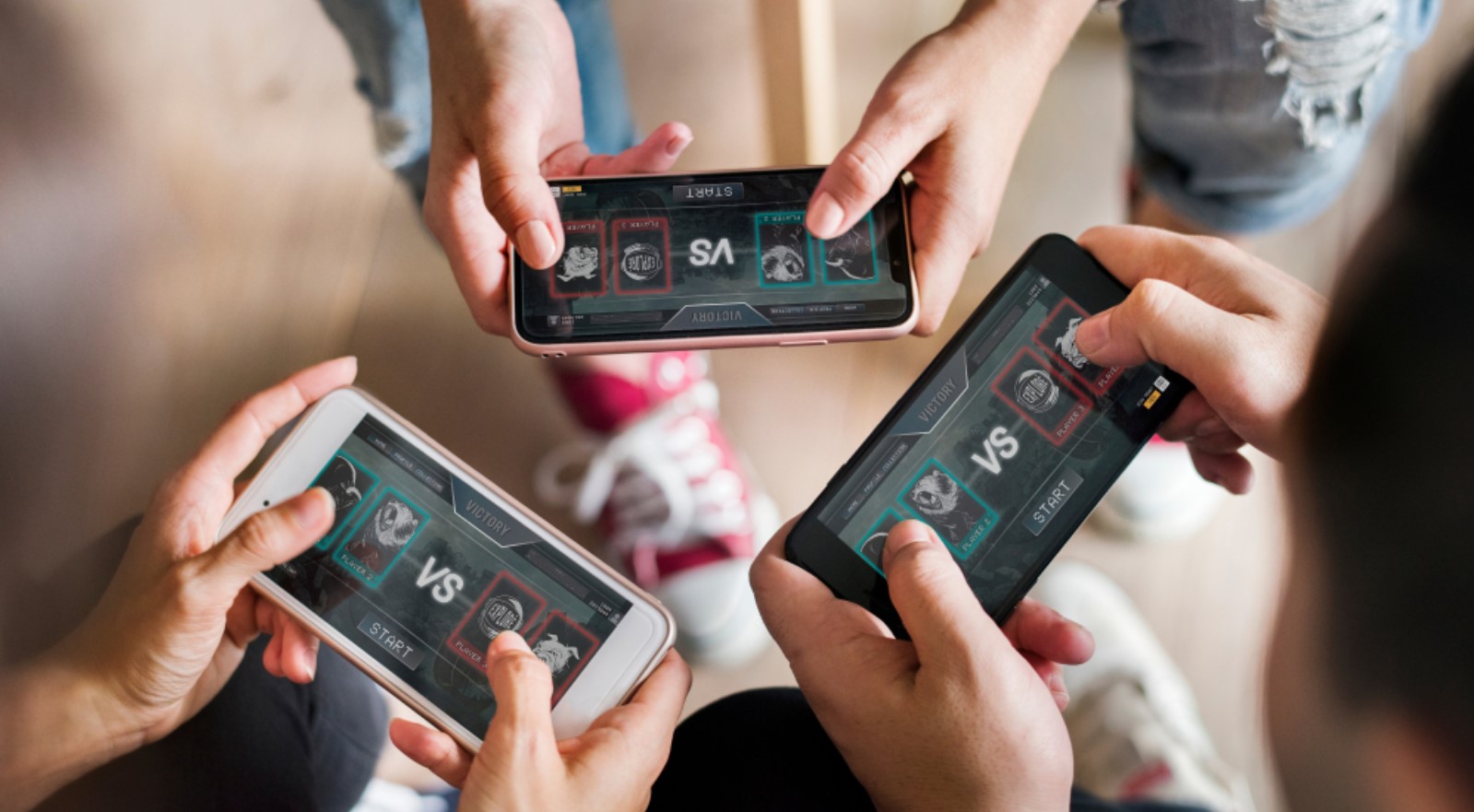 The next project is also attention-worthy, and once again proves that for Gravum, there are no space barriers, and distances of thousands of miles are not an obstacle for the quality result. Norwegian startup company turned to the Gravum guys to create an innovative sports application, which became known as TV2Sporty. For the client, it was important not only to fill the application with functionality but also to create a stylish design that meets its high level.
Regardless of the user's sport load (walking, jogging, running, jumping, cycling), the application provides a detailed report on each kilometer, as well as providing a new level of training management. The application is designed in such a way that the user can set the maximum heart rate, calorie-burning limit, and receive alerts if they exceed the established norm. Based on Objective-C and Java technologies, the application is available on Android and iOS platforms and is suitable for both beginners and professionals. Just 4 months to create a breakthrough application, Gravum has emerged itself.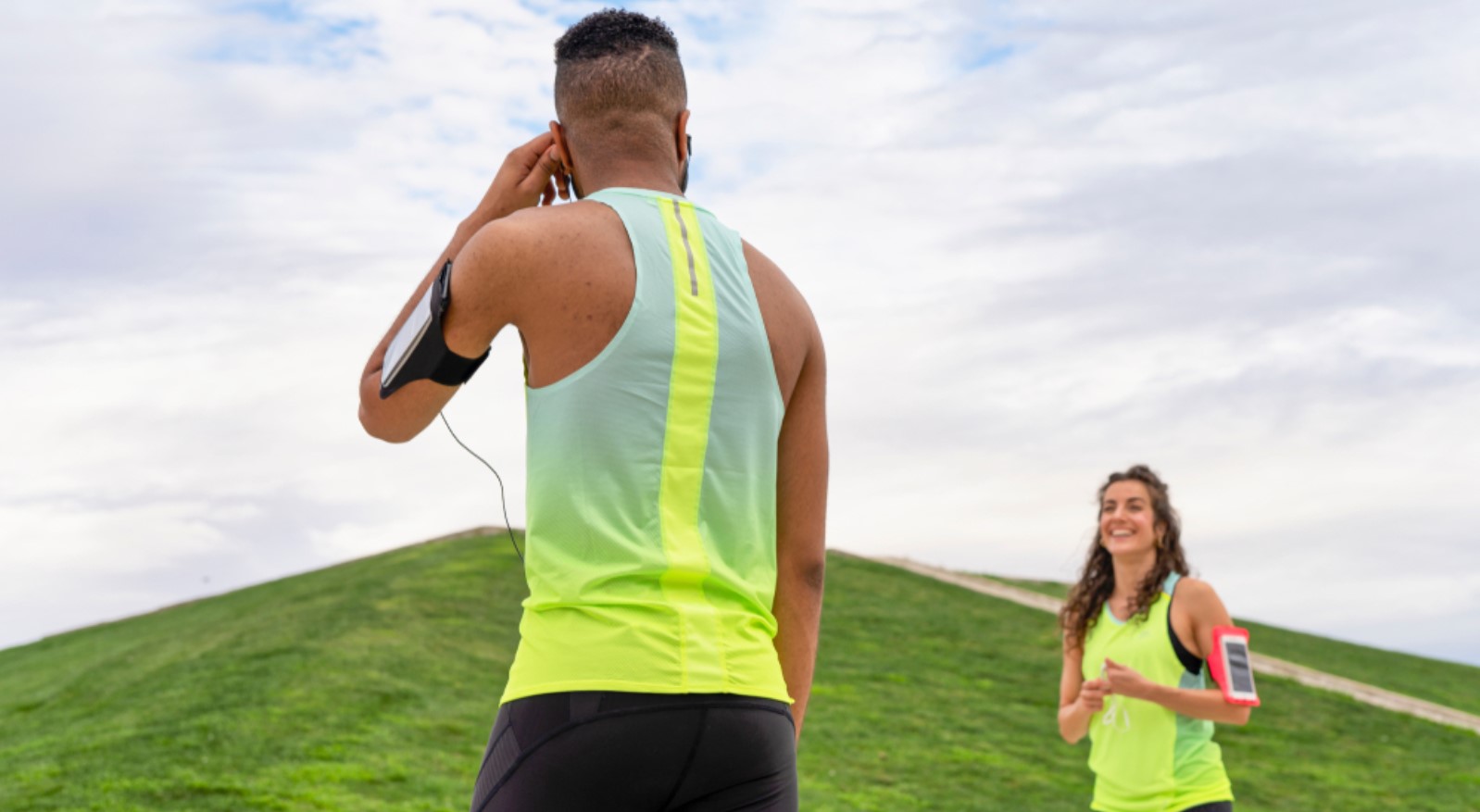 The collaboration result between Gravum and the Netherlands-based publishing company may be of interest to all book lovers and publishing business owners. Piccolo Pictures Book turns for not just another application with a bunch of books, but for an interactive solution that provides the reader with a completely new level of user experience. Based on MySQL, Adobe Flex, Objective-C, and Java technologies, the application is available for iOS iPad and web. The app has a Premium version, but for a regular user, it's free. You can try it after complete reading. 
So, through over the 8 months of Gravum's performance, the guys managed to implement the custom animation, audio effects, as well as the author's notes option. But Piccolo's functionality does not end there. The application also has a web-based book builder function, where the reader itself can download the book to the platform, filling it with animation and sound effects.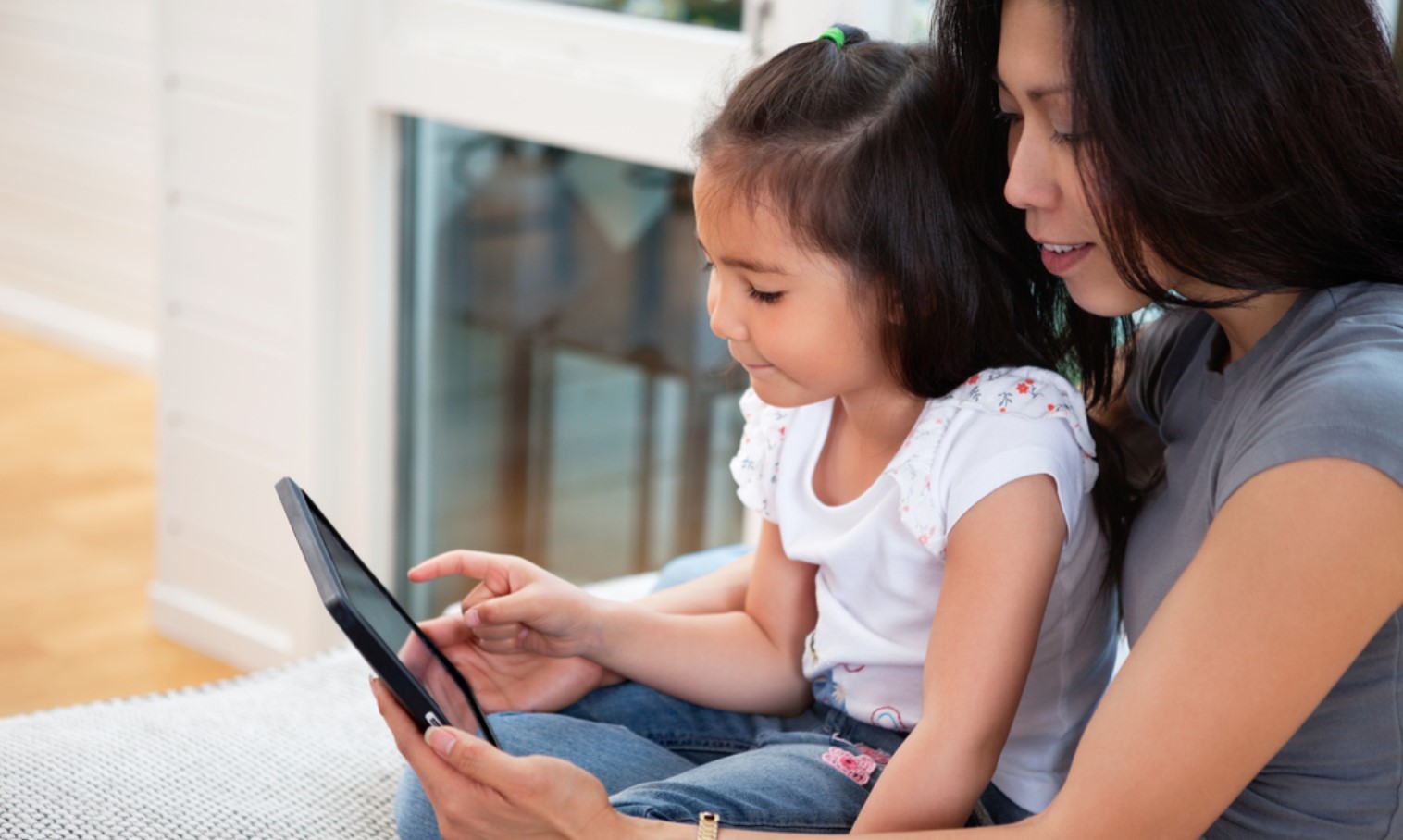 Web apps, services, and sites, no matter what your business required, Gravum guys into it. Without barriers, a trustworthy outsourcing company knows what to do to implement what you are passionate about.