Feel insecure in today's tumultuous world? Do you feel pressure of climate change, wars, mass migration, cyber crime? Doesn't it seem that end of the world is around the corner? We thought so too. Well, after shooting shells at enemies in tank games, now it's time for a closer combat. With zombies, mutants, outlaws, marauders, mercenaries, etc. Below you'll find the best 25 post-apocalyptic games we've been able to dig up. 
A free shooter to fight in a team against another team in a dynamic fashion. Shotting, hiding, avoiding anomaly zones and radiation – piece by piece everything adds up into one of the best post-apocalyptic games. Two teams of 8v8 fight in one of 5 modes. Battery Retrieval mode is where teams have to find and collect as many containers as possible to win. In Research mode the winner is a team first to complete the research of anomalous activity. Others are Team Deathmatch (score 100 kills), Artifact Hunt and Slaughter (shoot enemies on a small map).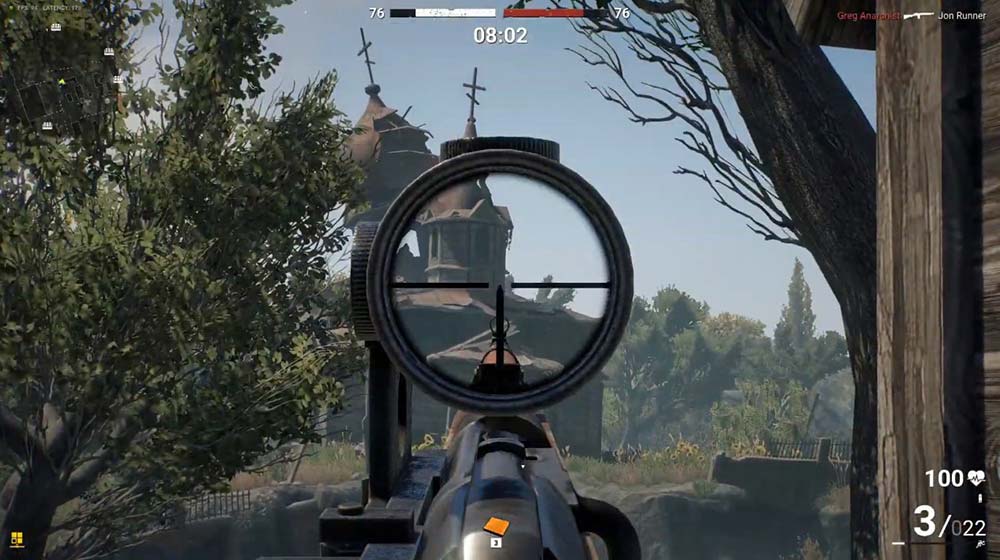 Also, there is a team mission: a team of 3 players fight opponents, complete tasks or loot. Artifacts are properties for protection and inflicting damage. They include Sponge, Spring, Larkspur, Onyx, Coil, Rattle. To earn experience and money, players have to choose a faction – Scavengers, Black Market, The Renaissance Army or The Fringe Settlers. With experience points one can improve combat powers, e.g. firearm training, running speed, forest knowledge, medicine, making traps. Overall, Survarium offers a very realistic post-apocalypse picture for gaming.
24. Rage 2 (6.7/10)
A first-person sandbox shooter, launched in May 2019. The goal is to collect skills and weapons, kill enemies, complete events. There's a great variety of events: bandit camps, road wars,  monster nests, random battles, races, side quests, etc. You will face enemies like human criminals, mutants, cyborgs and enormous giants. A choice of 10 firearms to fight them off. Gameplay is very dynamic and never boring.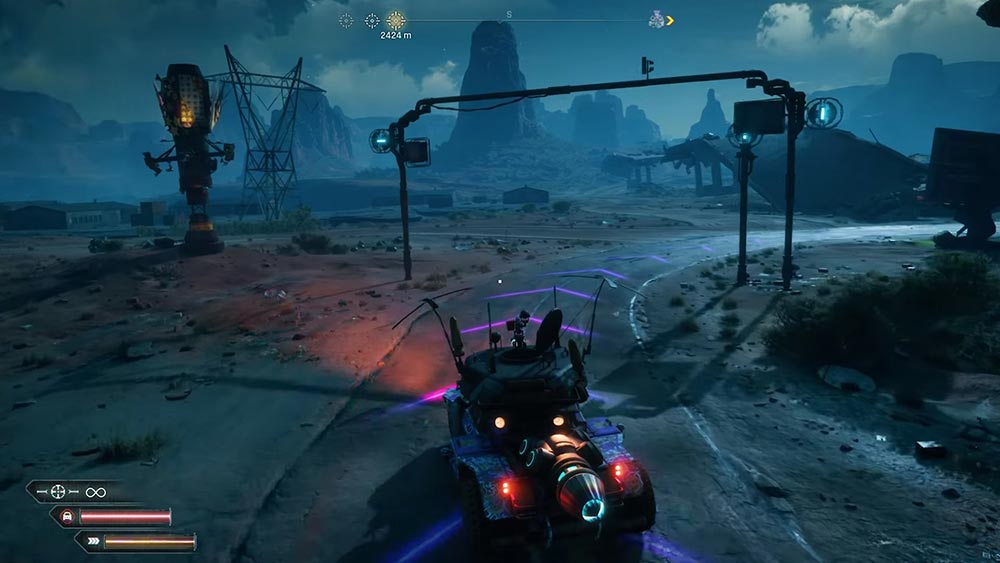 The in-game term for skills and upgrades is "nanotrite". For example, level 2 gives 10%-less damage from bullets, kinetic shield means 20% less damage from explosives, etc. To unlock Projects tree, you need to talk to 2 city leaders and and a scientist. If you talked to 1 of them, than you will get access to his  project tree. Of course, players can donate and buy all kinds of ammo, auto parts, grenades, mortars.  
Bottom line would be that Rage 2 is one of arcade post-apocalyptic games where storyline is not so important. This is Doom on steroids, to strike the enemies in pulse-pumping fashion.
A sci-fi RPG where Zacharia, the main protagonist, is the Technomancer. He works for military corporation "Abundance" on planet Mars 200 years after colonization. Players have a choice of equipment, appearance, armor and weapons, however some missions will require specific outfits. There are 3 styles of combat too: Guardian (mace and shield), Rogue (pistols and daggers), Warrior. Each one has its own skills, which one can improve or extend during the adventure.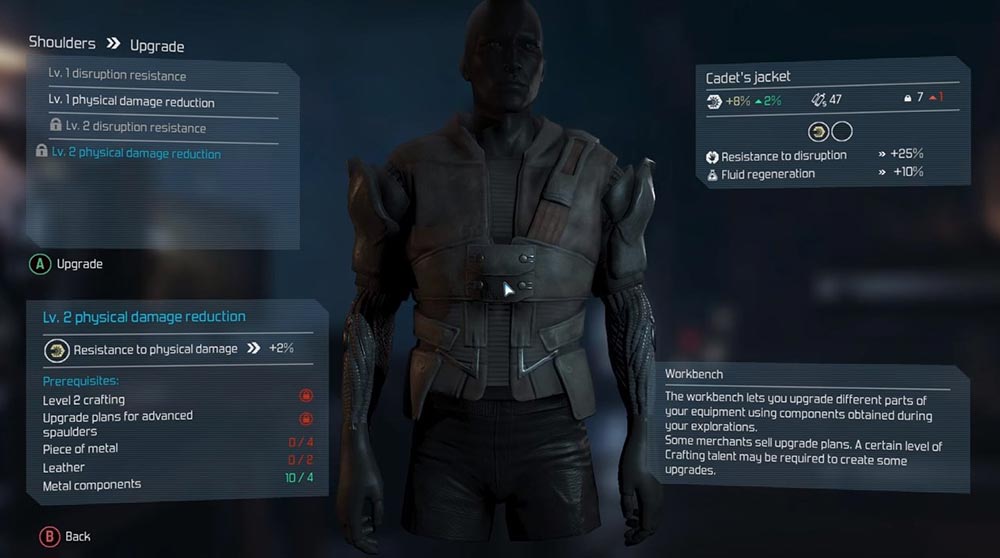 In addition to weapons, the Technomancer can use lightning, electric traps, evade opponents' blows. Negotiations and finding out secrets is also a way of completing quests. For this, non-combat characteristics, such as Charisma (the power of persuasion) and Science (to regenerate health) are essential. Every decision affects reputation in factions and karma. 
By the way, there are 7 factions: ACS, Vory, The army of Abundance, Technomancers, Opposition, Merchants, Mutants. And quests take place in cities of Ophir and Noctis, as well as Mutant valleys. So, the game is spectacular, and brings you to a futuristic vision of Mars, though not so bright. The game will require a PC with 4GB memory at least, PS4 or Xbox One. 
Looking for free post-apocalyptic games for PlayStation, Nintendo Switch, PC, Xbox, Android or iPhone? Consider Fallout Shelter, which is a survival game where you build a vault and protect the dwellers from apocalypse outside. Two modes, casual and hardcore, though the gameplay is mostly casual and not very demanding. Send out dwellers to get stuff, defend against evil creatures,  and radiation, add armor to doors.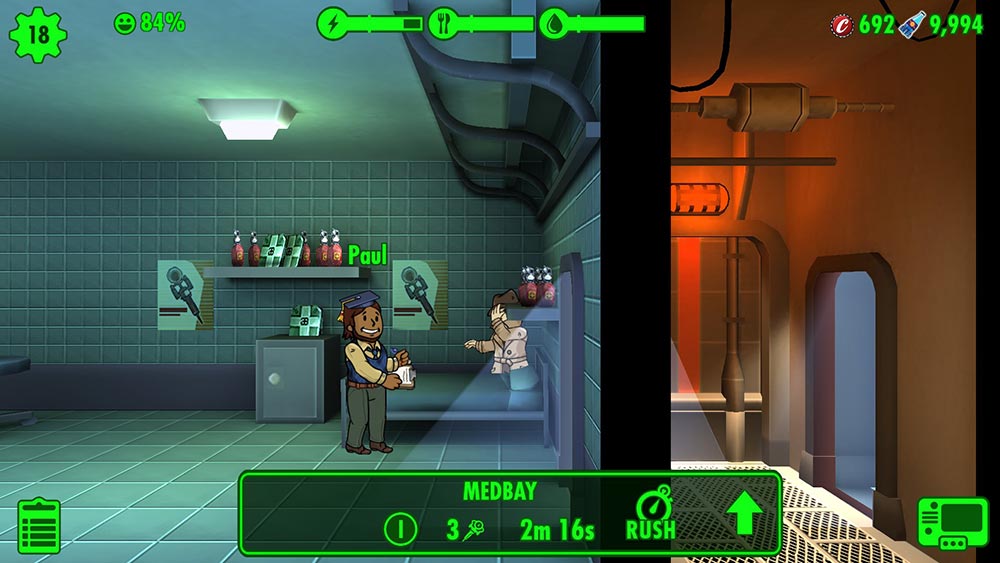 There are two currencies, caps and Nuka Cola. The first one is for rooms, weapons, outfits, vault designs. Nuka Cola is for speeding up the manufacturing process and traveling across wasteland. Gameplay is very dependent on in-app purchases. And free options are basically collecting lunchboxes, completing everyday tasks and wasteland missions. Overall, Fallout Shelter is a nice time-killer with minimalist cartoonish graphics. 
21. Fuel (7.3/10)
Fuel is a racing game in a doomsday open world setting. Once the unknown cataclysm destroyed the Earth and wiped out most of people. The ones left are now mad racers who compete for the most valuable resource – fuel. There are 3 types of vehicles: motorcycles, baggy and four-wheelers (all-terrain, a.k.a ATV), plus models to develop. 2 game modes are Career and Challenges. Though it is an open world, you have to pass various gates to finish races.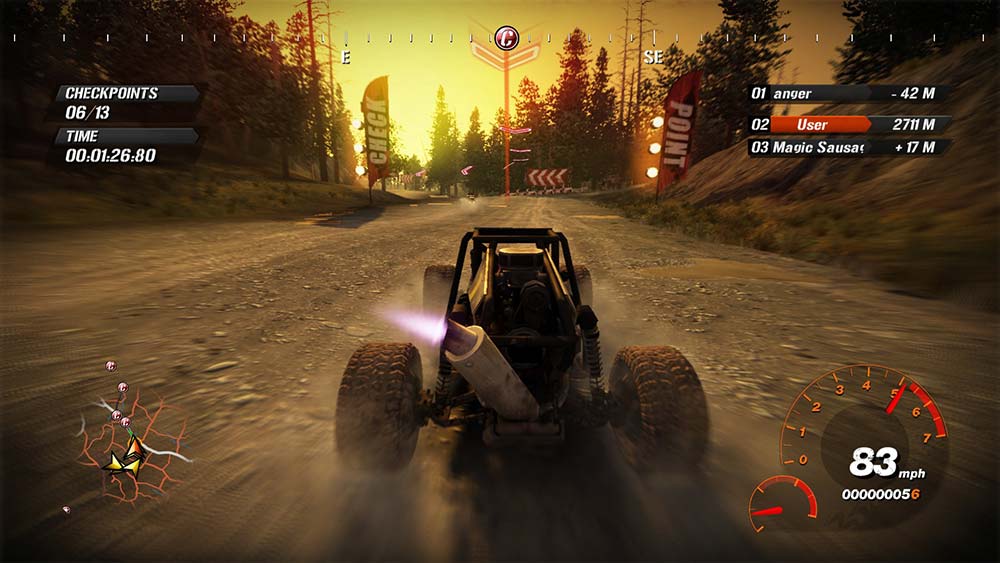 Yet, there are several issues with Fuel. Poor local control of vehicles (except motorcycles), poor physics, basically little difference between rugged terrain and roads. One has to play Career to unlock locations, but racing in empty space is dull. On the other hand, Fuel graphics are really good, and everything has a realistic feel to it. 
State of Decay 2, the sequel to a highly-popular zombie survival game by Undead Labs, was  published in 2018. The plot is obvious – somewhere in southern United States a group of people has survived and now must unite to stay alive. They have to explore new locations, search for supplies, fight off zombies, mark strategic objects on a map. Also, keep an eye on "plague hearts" (clots of infection) and infected zombies (red eyes, blood on the body). A special vaccine will be required against those.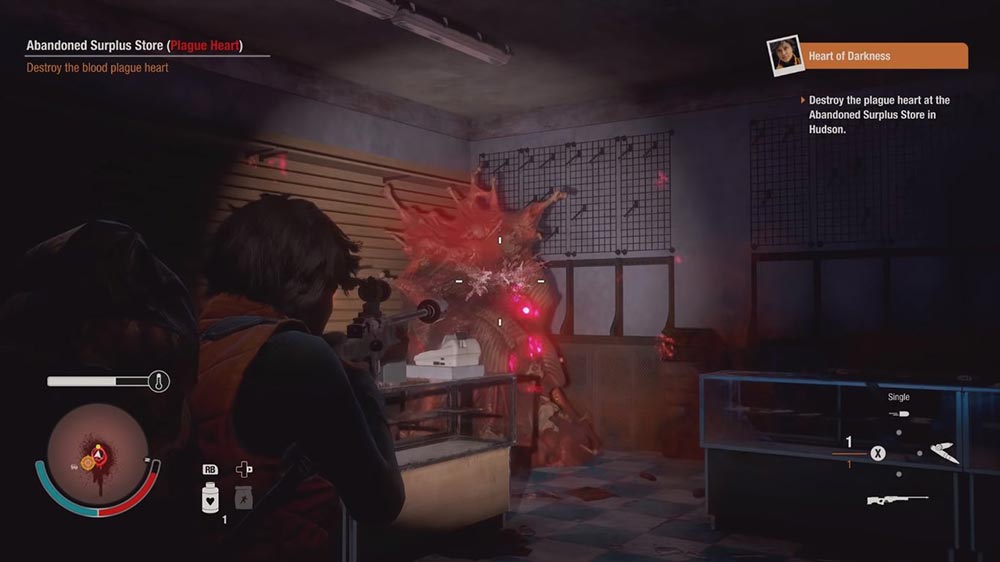 Can a 2D game be fun in today? With Sheltered we should say why not. It is a survival, base management game with flat pixel design, with the goal to protect your family and stay alive. It incorporates RPG mechanics; crafting, exploring, recruitment and turn-based combat systems, as well as human management. Three modes are Survival, Custom game and Scenario.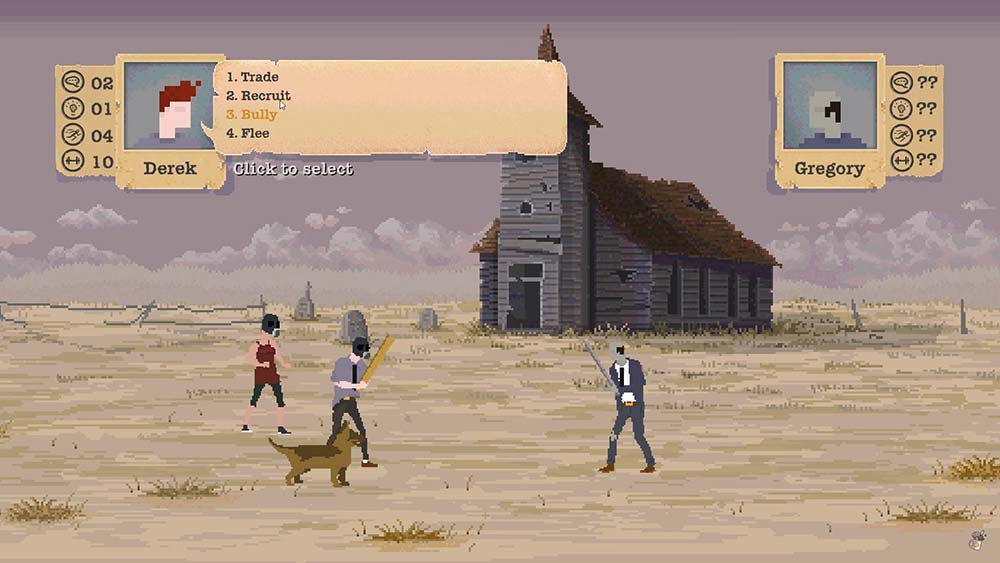 The fun and stress of gameplay revolves around fellow shelter dwellers. Each member has stats and 5 bars: thirst, food, sleep, toilet and shower. If any of those needs aren't met, they might want to leave, but you have to prevent it. To survive as a group, you'll have to arrange expeditions for resources and food. During those, you could be attacked in a combat scene, so you'd give orders on how to defend or escape. We definitely recommend trying it out. 
Want to get Soviet-era Chernobyl-like feel to your gaming experience? Well, imagine that in the peak of the Cold War both superpowers got mutually devastated by nukes. There's a conspiracy of survivors and you get to investigate as a soldier of Atom organization. The game was brought by a team of Ukrainian, Russian, Polish and Latvian developers in 2018, and those guys know the real deal.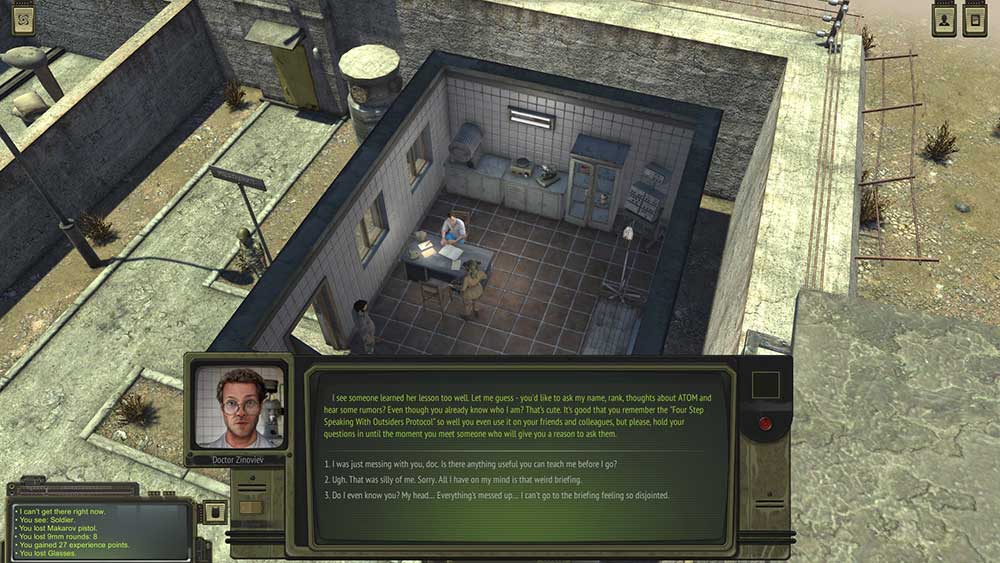 First, one has to create the character, his/her skills, talents and class – all like in old-school RPGs. The gameplay is very similar to Fallout: history, dialogue, fighting system. In battle one earns points that can be spent on attacks, movements, other actions. In the beginning attacks are almost harmless while a player can die really fast, however as one progresses things will start to improve. 
Simple WASD keyboard clicks for travelling is handy. And although the graphics could be better, Atom is a decent product all in all, especially considering how rarely post-apocalypse games take place in the USSR. Many players would still prefer Fallout surely, but more on that ahead, bare with us. 
17. Elex (7.7/10)
Elex is a fantasy RPG game for PS4, Xbox, Windows, released in 2017. It is set in multiple futuristic and medieval locations on the planet Magalan, which closely resembles Earth. It is divided into four regions, differing in climate, landscape and enemies. So apparently the planet was hit by a meteorite, creating a new magic element – Elex, and destroying civilisation. Factions of Berserks, Outcasts and Clerics were formed. In the beginning of the game we witness shuttle flight and the  pilot Jax with square eyes.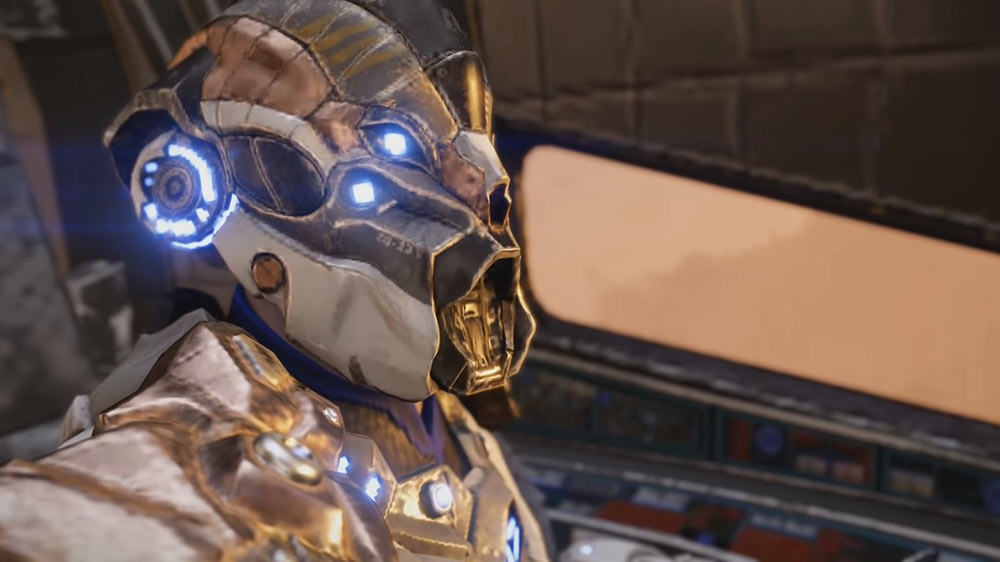 The only downside are poor graphics, animation and various bugs throughout the game. Although quite a lot of dialogues help to learn the happenings and tricks. Overall, in Elex we find factions, fights, reputation, open world, magic, craft system, skill tree, tasks. Enhanced with blasters, drugs and sci-fi stuff, Elex is sort of a curious mashup. And no auto-save, so player should do it themselves regularly. Fans of Gothic and similar post-apocalyptic games could have something to explore here.
A free MMO action with battle vehicles and PvP combat. In Crossout one can construct own machine from hundreds of parts in the shop. Everything from a heavy frame, weaponry (shotguns, cannons, explosives), hardware to decorative horns and stickers. A player has to be a part of a faction – engineers, scavengers, lunatics, nomads, steppenwolfs, dawn's children or firestarters. Parts have rarity system as well: from basic, common or rare to epic, legendary and relic.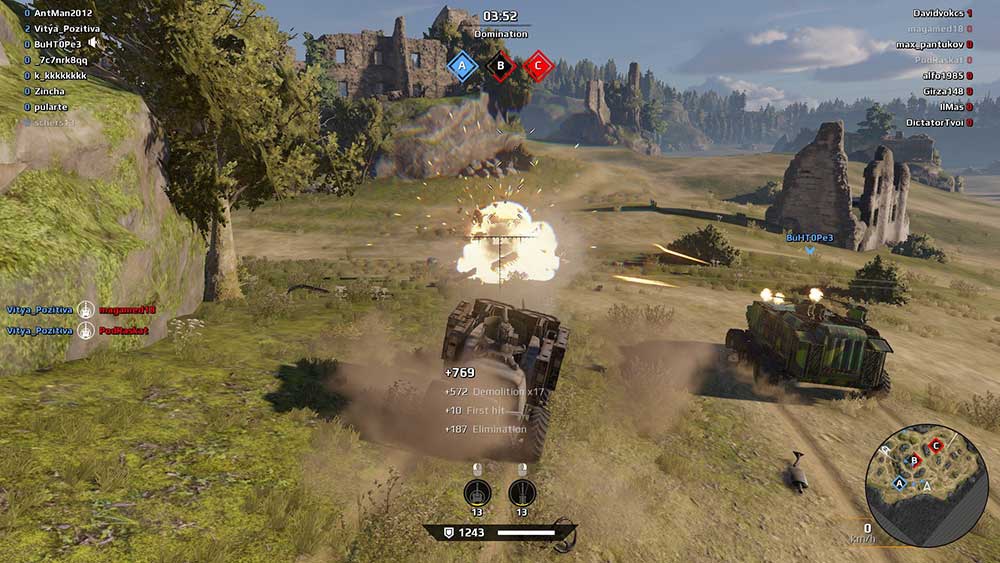 For more fuel, coins (to buy parts), premium subscription (to increase reputation by 50% or the amount of resources) you can donate. Crossout has several game modes, in PvP and PvE format. For instance, battle against leviathans, raid vs bandits, adventure (PVE) or brawl vs survivors, mission vs survivors, clan wars 3v3, etc. Honestly, it never gets boring. 
So, from now on we are entering the area of legendary franchises with a "cult" status for thousands of fans and gamers. Mad Max needs no introduction as the action/adventure video game set in a desert worlds, where clans fight for water and territory. The protagonist, Max Rockatansky, on his Magnum Opus car, against Scabrous Scrotus and the gang. The game is all about vehicular combat, armor upgrades and completing missions.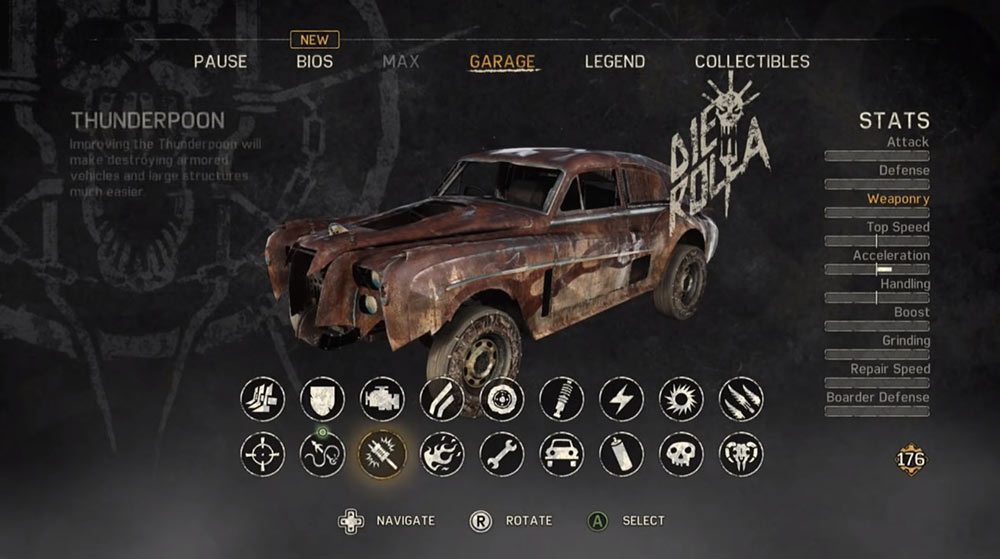 Multiple cars, multiple terrains, difficulty levels and various missions. Also, need not neglect the health – thus, collecting water, boxes and cartridges is important. From time to time, there will be hand-to-hand combat too. To sum up, the list of post-apocalyptic games wouldn't be relevant without Mad Max. It has interesting gameplay, fine graphics, no technical issues. If you play it on PC, a device with 6 gigabytes of RAM and AMD or Nvidia card would be fit. 
14. DayZ (7.8/10)
One of the newest additions to survival video games, released in 2019, DayZ runs on a proprietary engine under the name Enfusion. The action takes place on Chernarus, a fictional country spreading over 230 square kilometers. There are 60 locations to play with other players or non-player characters (NPC) such as zombies, creatures, predator animals. At the beginning, the character emerges in a random coastal place, with no inventory and no weapon.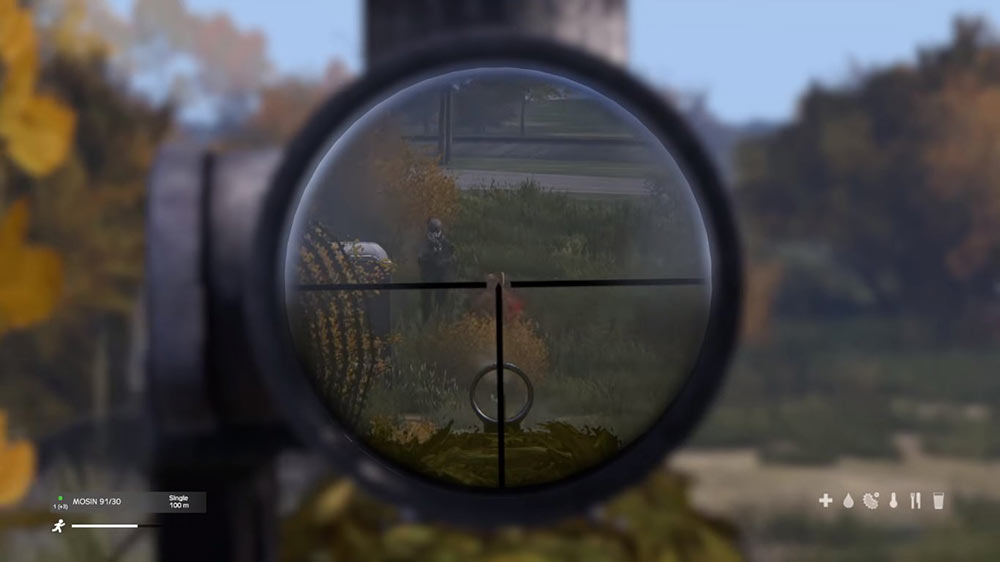 The first step is to find clothes and weapons. Players are also able to hunt, fish, grow plants, cook food, craft items, or build a home to survive in. After that, one can try more aggressive tactics: find allies, shoot, cooperate against gangs. DayZ is carefully thought-through, with maximum realism down to each detail. Food, water, shelter, rain, cold, injuries and more factors affect the gameplay.
The episodic adventure game for PC, PlayStation, Xbox, Nintendo Switch. It contains 4 episodes happening after "zombie apocalypse". The characters, Clementine and AJ have to survive this dangerous chaos. But if you seek to kill zombies and lots of blood, this ain't for you. Here the plot is key, the drama of human relationships, hard decisions to make.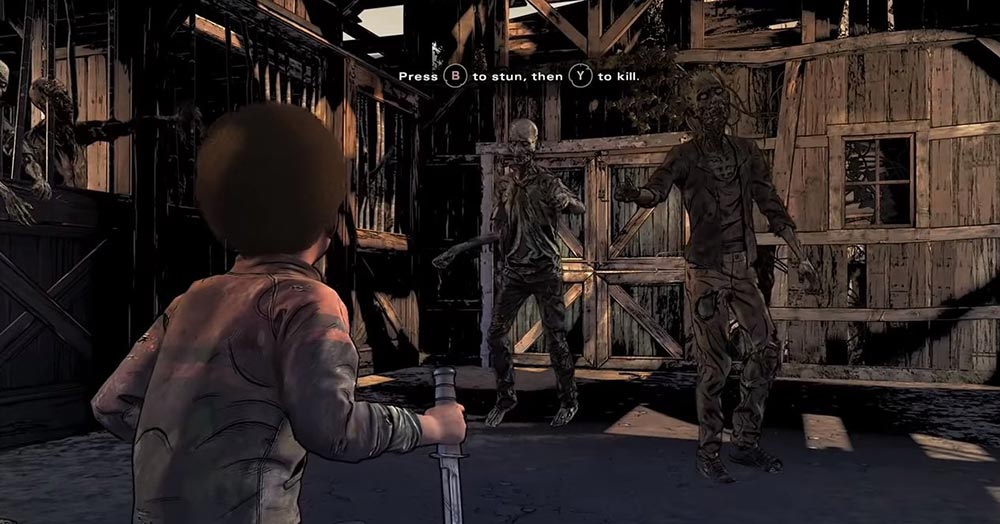 So maintaining good spirits between a group of survivors is one of the tasks. Each episode offers points and inventory to collect, interact with the environment, as well as make exchanges with other characters. An interesting item is the Story Builder tool, which basically saves the game progress in the cloud, so later one can continue on another device. The Walking Dead is a curious symbiosis of a movie and a game, definitely worth checking out. 
A sequel to Wasteland, which was released over 30 years ago. Similar nuclear post-apocalypse scene with the gameplay reminiscent of first two Fallouts. At the start, select a character or create your own, using attributes and skills. Wasteland 2 is an old-school isometric RPG, which does not tell you much beforehand. It just sends you off on a mission, and offers hints to read on the screen.
There are 4 people under a player's control, manage them as a group or individually. Keyboard clicks for movement, which is common for such genre. For traveling between locations use the  interactive world map. Try to avoid radiation areas, of course. For fighting – that is to move, attack, reload or crouch, one can use action points. Note, that if the characters are too far from the leader, they will not obey commands and will act on their own. Once again, it is all about character development rather than action and top-notch graphics.
Very fresh start in 2019 as a sequel to Metro Last Light. The protagonist of all three Metro series, Artem, finds himself a survivor of doomsday in Moscow and soon finds out about more people, new order of things. But no more spoilers for now. The game is to travel and to find a place to start a colony. Surroundings are very real as for East Europe regions in Russia, Ukraine, Belarus.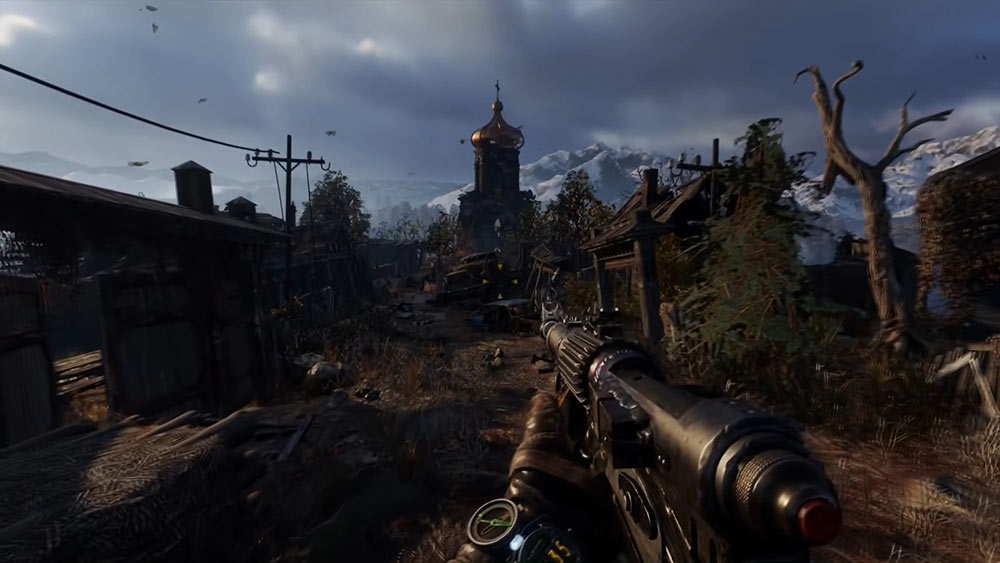 There are not many changes since first two editions: a player lacks ammunition, has to keep an eye on a timer radiation. The difference is that here players cannot trade, and have to loot resources and enemies' weapons, craft medical kits. Weapon modification offers plenty of choice. So the pros of Metro Exodus are realistic gloomy atmosphere and gameplay. Cons, on the other hand, include issues with shooting and controls, as well as poor graphics and optimization. 
There are few other alternative series in the same game. Metro 2033 takes place after the nuclear war with several survivors. It was published in 2010 and didn't gain much success. Metro Last Light was the follow up – a better game with real feel, interesting plot, large post-Soviet locations. Then in 2014 Redux emerged. 2 levels of difficulty were added and graphics refined. And finally it all led to the newest version, Metro Exodus. 
Top-10 post-apocalyptic games
Now we're stepping into the top-10 post-apocalyptic games territory. Horizon brings us into an ancient age, where technology has gone so far that the Earth is ruled by machines. The game is Sony exclusive, so chances for it to appear on other platforms are slim. Except main and secondary quests/missions, gameplay centers around collecting different materials. And the experience is not so dull as it sounds at all.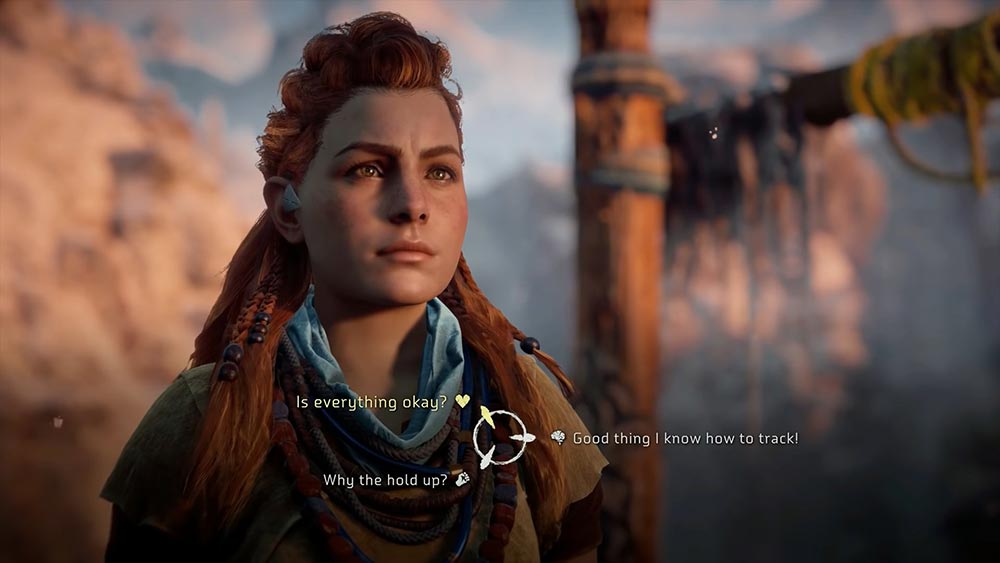 To get items, you need to hunt, and it is the most fun part. Aloy, the main female hero, uses Focus gadget on her head to find weaknesses of robots. And as robots will have different fighting styles, you need to prepare – set up traps, ropes to tie the enemy, aim at weak spots. Standing and shooting won't do – evade attacks, shoot from the cover, shoot while running or jumping, shoot while riding a hacked robot. Many fascinating gameplay moments guaranteed. 
The first Fallout RPG was released back in 1997, Fallout 2 sequel a year later. Year later, after being sold to Bethesda Softworks, Fallout 3 emerged in 2008 as a 3D shooter. The latest 4th edition was published in 2015 and there are still much controversy and split minds about it. Essentially, now it is a shooter with RPG elements in typical Fallout setting.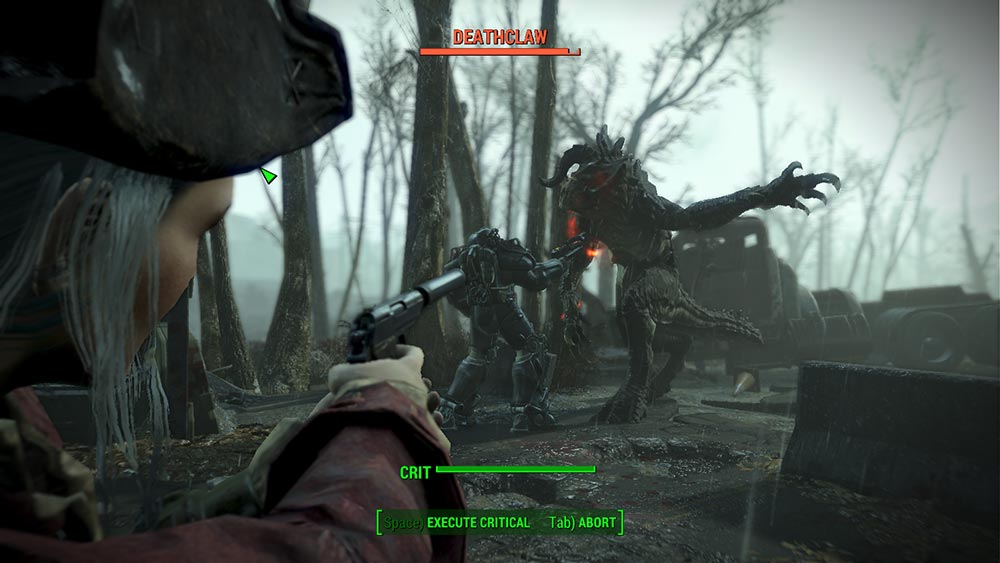 Goosebumps appear from the very start, when we witness the introduction to the Great War and start exploring the wasteland. The plot includes a character from another time along with his wife, now attempting to survive in an unknown universe. Shooting system works perfectly, while in conversation system there are certain peculiarities to dialogues. Character development may not be that sophisticated as it was in previous Fallout series. Nevertheless, a great and popular game that can be worth considering for fans of shooters and those with no baby duck syndrome.
An open-world action RPG for Windows, Linux, PS and Xbox 360, which is a joined effort by German and Polish studios. There are five main characters in the game. A hotel receptionist and Chinese spy, a former football star Logan Carter, a rapper Sam B, ex-police officer Purna, and an Aussie John. All of them are masters at specific type of weaponry.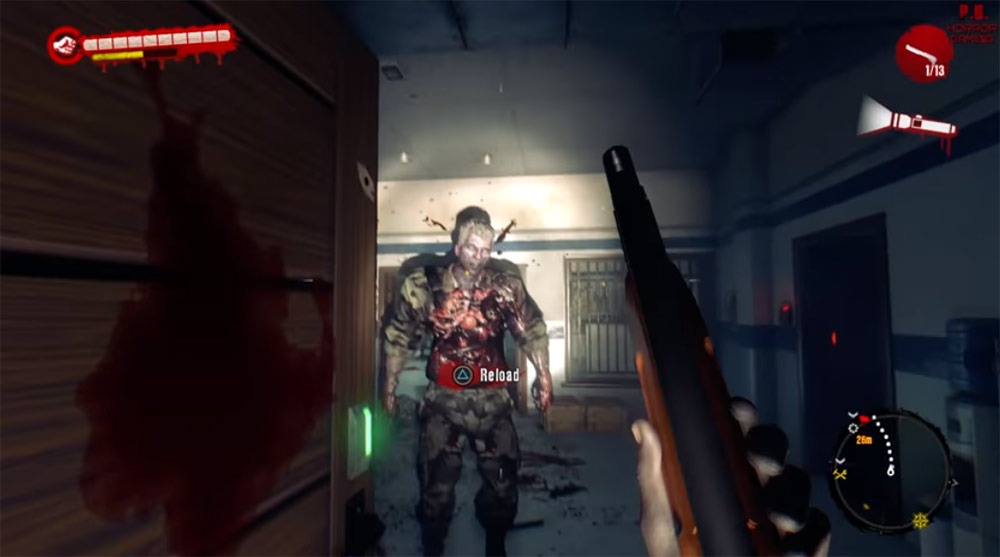 They all find themselves on an island after evacuating a virus-struck ship. Characters roam through  the jungle, swamps, villages, and perform interesting quests while killing infected creatures. In addition, players are able to upgrade weapons by purchases improvements or repairs. Realism is the strong side, as there's much blood splatter, body parts cut off, falling from blows, etc.
How about a noir Tomb Raider spin-off third-person adventure? Dust storms suffocate daring to walk the streets, savages kill or rape the weak, food and medicine are the new gold. Truly a bleak environment as for post-apocalyptic games out there. The nameless protagonist seeks his family in a colorless environment and faces tough choices. The most of the gameplay is parkour and combat.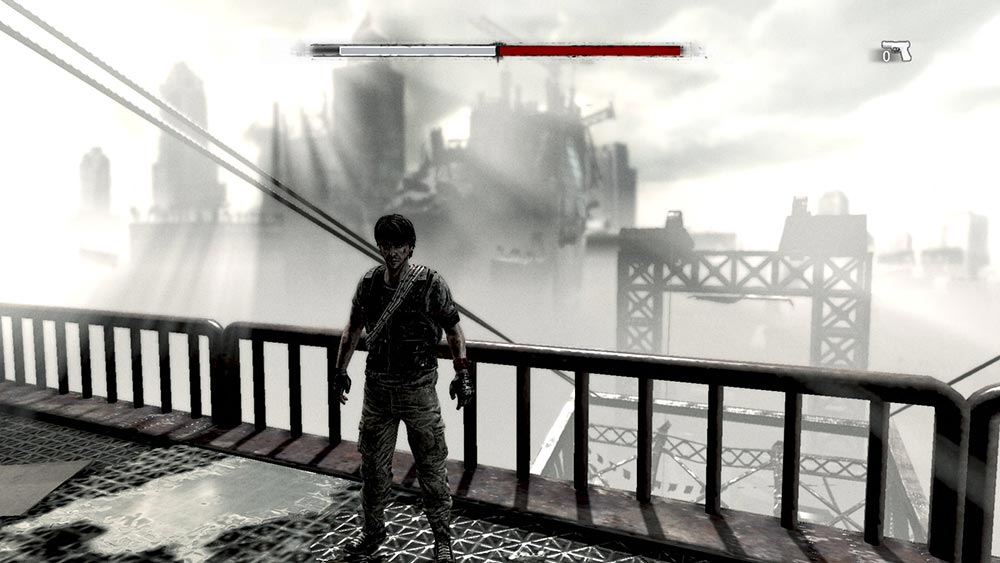 Parkour consists of overdrive from one object to another, scramble and sliding on the walls. The basis of parkour is stamina. In battle, the protagonist has a pistol, a machete and a bow. Even without bullets, you can pull the gun on enemies and they will back off. This is one example of "I Am Alive" cheats. Inventory is simple and convenient, there are no unnecessary items. It is split into 3 categories: weapons, equipment and backpack. Overall, the game has great concept yet lacks quality execution. For I Am Alive download go to Steam store. System requirements aren't demanding: AMD or Intel, 2GB RAM, Nvidia or Radeon card, 2GB disk space.
You are Monkey and you must protect Trip, a fragile girl, who always next to you. She wears a slave headband and if she dies, Monkey dies too. Trip wants to avenge the death of her father and her whole village, so they both walk to New York ruins and struggle with robots ("Mechs"). Both characters possess different skills and techniques, which adds plenty of gameplay variation. As Monkey, you can apply 3 types of attacks – single, mass, air.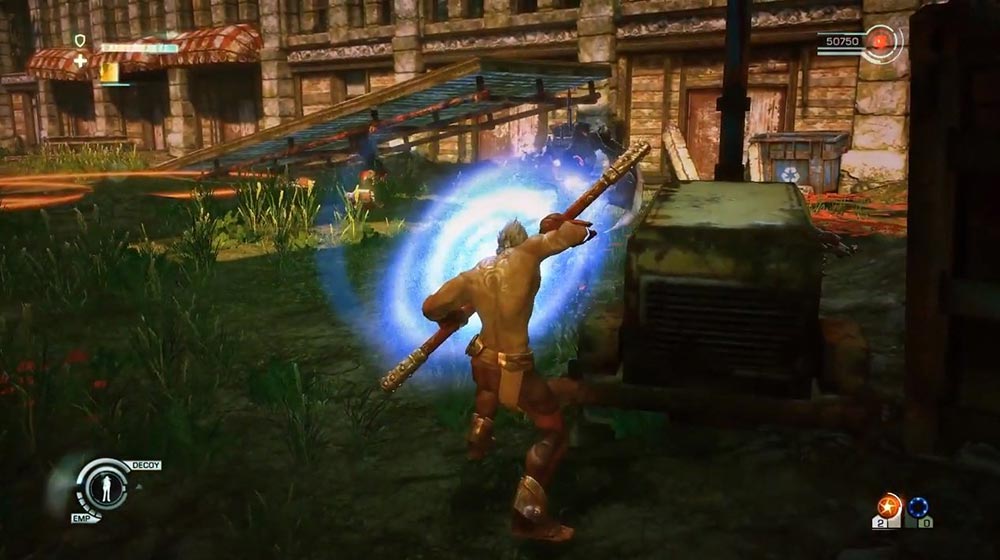 This will be especially useful when heroes get to the Pyramid, the base of Mechs guided by a gigantic robot Leviathan. The scene of devastated New York deserves a shout out, as it displays the looks of metropolis after the global catastrophe in fine detail. Enslaved is a fascinating adventure that will carry you on for long, a real odyssey. 
For fans of truly violent and blood-gushing slasher, there's Prototype-2 set in a post-apocalypse New York Zero area. Dramatic story, parkour, skill management, shooting and slashing, great storyline and side quests… it has it all. A hero is a killing machine due to virus mutation, but enemies aren't less fierce. His powers are blade, claws, devastators (massive area damage), hammerfists (anti-vehicle ability), whipfists etc.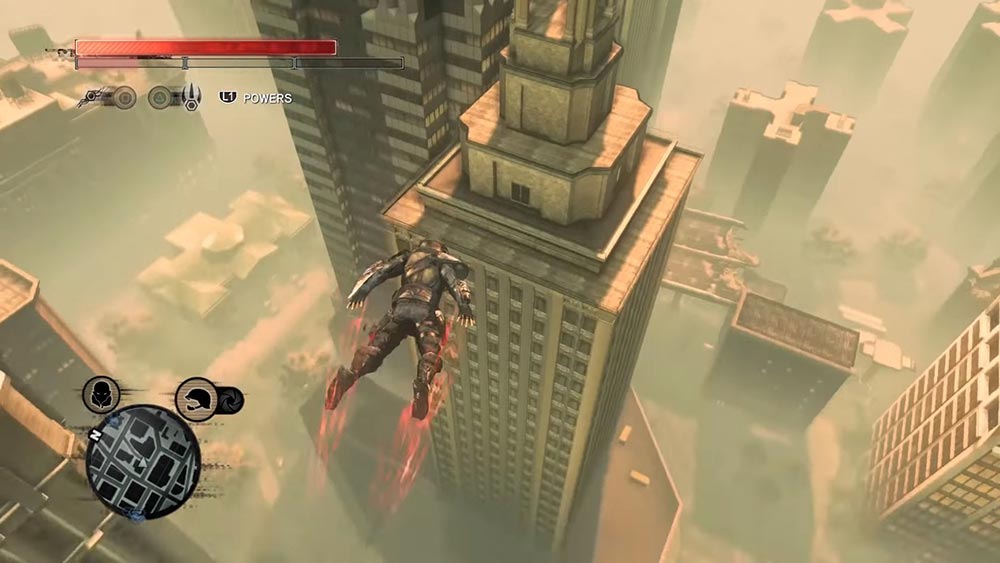 A player will stand against enemies like Blackwatch (biological warfare commando), humanoid monsters, spiked brawlers, flying vultures, Goliaths (large humanoid forms), and more. After passing a level, a player can upgrade movement, health, regeneration, shape-shifting, mass. Prototype 2 is a top-quality diverse game good for mindless killing competition. The only caution is the rate of violence. 
A brutal first-person survival game full of flesh-craving zombies and side quests. Zombies stand there all around waiting, and when they see you, they start attacking fiercely. Punching, tearing and biting. With a huge array of weapons, Dying Light has four game modes: co-op gameplay up to 4 players, campaign, the following, and playing a zombie. Mechanics is rich as well and includes day-to-night switch, parkour, offense/defense, skills, inventory, crafting, quests and random events, and more.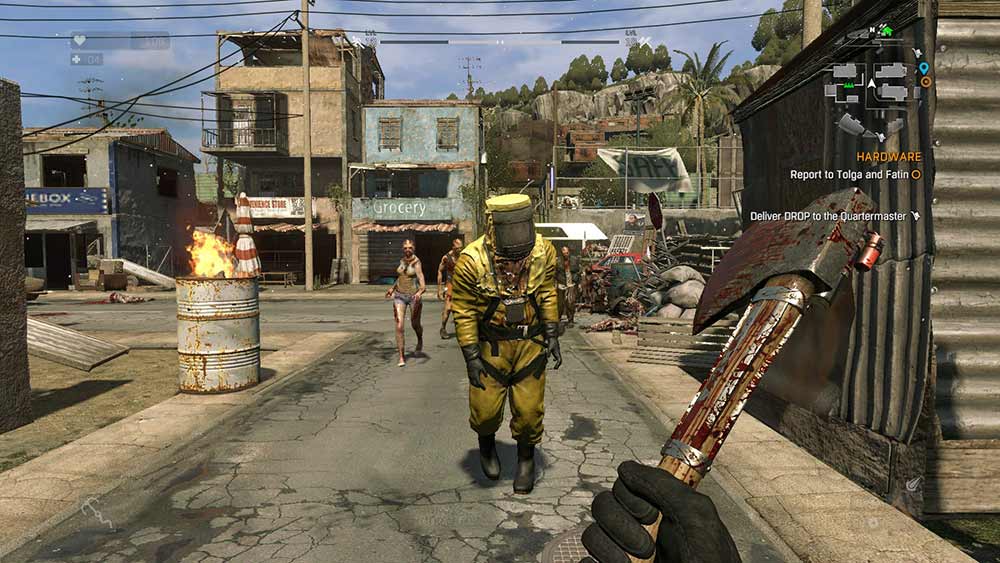 For killing zombies, completing quests and events you get XP points (experience). You may use it further to acquire skills, e.g. agility, weapons, boosters, camouflage, sturdiness. Also, beware of various types of zombies: weak, normal, strong, scientist, on-fire zombie (irresistible to fire and weapons), shooters, bombardiers and night-runners. 
Dying Light gameplay was also made more interesting with the addition of a lock picking system. Players can unlock rare blue chests, police cars and vans, doors. And there we may find useful stuff to pick up, like melee weapons, jewelry, chemicals, etc. So this game is clearly lots of fun, with proper mechanics, zombie shooting and a story. 
The Earth has been conquered by self-replicating robots and men now are forced to live on the Moon. From there, we send androids to overthrow invaders. And why do we have a feeling that such a scenario isn't at all unfathomable in near future? Player's androids in NieR are 2B – a tough fighter with almost no emotions, and 9S – an assistant with empathy.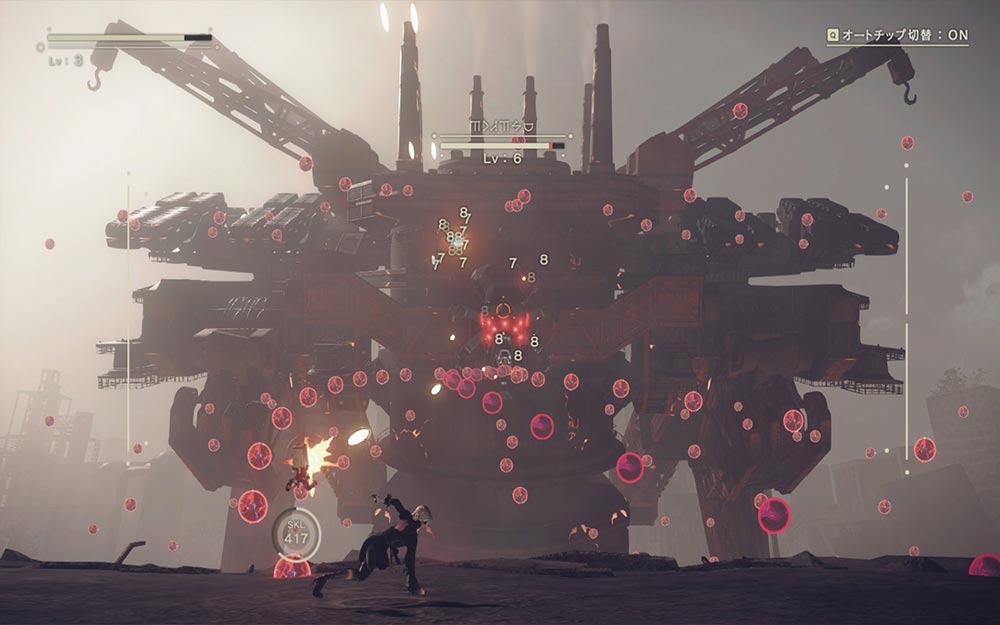 You start by roaming and exploring a vast open-space post-war terrain. Then you learn about  several types of gameplay: typical 3rd person slasher, 2-dimensional with camera on the side, "bullet hell" with top front view. The latter one is the most complex, with 3 types of view – ground view as android, air view as android, and as a program while hacking. Many would say that the plot is the most interesting part of NieR. One little spoiler herein – you'll have to go through the whole game 3 times to find out the real story ending. But there's much more to it to explore. 
Different from the previous parts of the franchise, Resident Evil 7 is a survival horror game, where Ethan Winters looks for his wife, solving puzzles and fighting enemies. The first-person gameplay is also new for the series. The game has two parts, inside the Baker's house and outside it, with different plots. Tense atmosphere, unexpected mutants and strange members of Bakers family. Weapons choice is great: handguns, shotguns, flamethrowers, explosives, chainsaws.
Even if Ethan dies at some point, no need to be upset – you can go back where the game was saved. Inventory is a grid-based system with initial capacity of 12 slots, that one can expand over the course. Besides fighting and various horrors, don't forget about Ethan's health, which means collect items to make drugs, cartridges, coins, ammo for power, etc. 
And here we are, the top of the crop, STALKER. Highest user ratings, painstaking recreation of Pripyat/Chernobyl exclusion zone, global following elevate it to the #1 slot among post-apocalyptic games. You may not agree, of course, but let's hear constructive arguments in the comments section below. Call of Pripyat incorporates elements of survival games (ammo scavenging, monster attacks), first-person shooters and RPG (quests, character interaction, armor, inventory).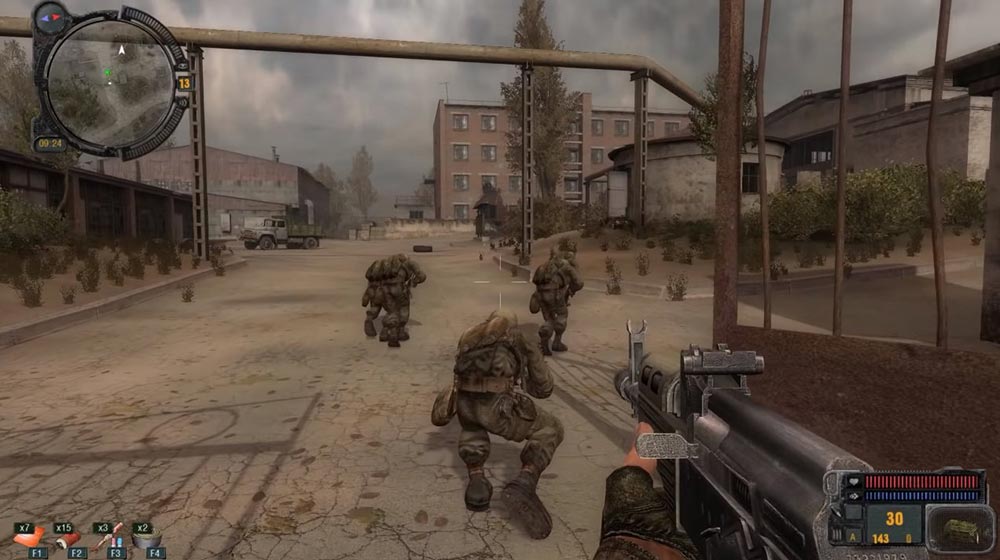 Throughout the Zone you will meet various characters: stalkers, bandits, zombies, mercenaries, etc. The protagonist is the agent of security service of Ukraine investigating anomalies. In order to comprehend the full story, there will be 70 unique quests and over 60 side quests. Additionally, a player can communicate with other characters and receive extra tasks. No shortage of action and content whatsoever! 
Same with weaponry, there's a large selection of pistols, shotguns, assault rifles, sniper rifles, grenades and grenade launchers, knives. Except mutants and monsters keep an eye on anomalies – Burner, Springboard, Electro, Gas. Also, collect artifacts like first-aid kits, bread, anti-rad. S.T.A.L.K.E.R. is the whole universe with breathtaking missions, interactive locations, lots of  weapons, and interesting characters. Total blast.
P.S. Don't forget to explore more games: