Top 4 Examples of Great User Onboarding Design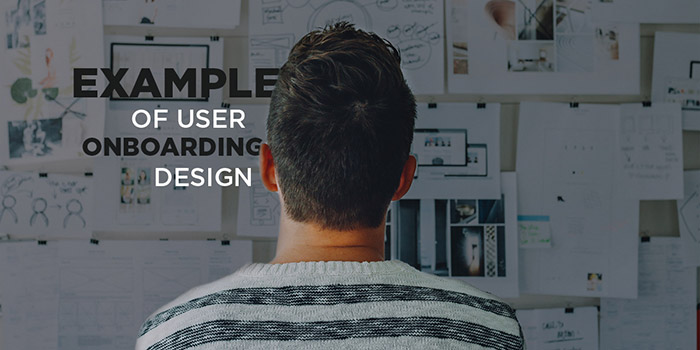 Outstanding user experience is key to set yourself apart from your rivals in 2020, and it all starts the moment users sign up for your app or software. That is, user onboarding is a vital piece of the UX puzzle. If you get it right, user onboarding is a surefire way to boost user activation, engagement, and retention.
Despite that, numerous app startups tend to overlook user onboarding, which results in a nasty cycle of:
Shelling out an arm and a leg on user acquisition

Rendering a rough start (in terms of UX) to the users acquired

Eventually losing a good chunk of those users to a competitor

Repeat
So if you want to dodge this cycle and keep your users engaged with your app for the long-run, you better focus on designing a great user onboarding experience.
Wait, what's user onboarding design, exactly?
Before we take inspiration from four solid examples of great user onboarding design, let's promptly recap what user onboarding actually is. In the words of OptinMonster, "User onboarding is the process of actively guiding users to find new value in your product or service. It begins even before a user signs up and continues after that."
You can imagine it as a small conversion funnel between acquiring new users and turning them into highly engaged ones. Alternatively, think of user onboarding as a bridge between new signups and happily paying loyal users. A great user onboarding design shortens the time it takes for users to learn about your product and its value.
With that clear, let's learn from four of the best user onboarding design examples from brands that have done an excellent job at it:
Slack
By far one of the most popular team-messaging apps, Slack absolutely shines at explaining itself to the new users it still continues to acquire. It does so by leveraging well-designed empty states and clever use of its own core functionality — instant messaging.
[ EXTERNAL IMAGES NOT ALLOWED ]
That is, instead of towing new users through a tedious tour of every feature, Slack introduces users to only the key features like Threads using their empty states, along with crisp microcopy that explains how these features will be helpful once the user is active on the platform.
[ EXTERNAL IMAGES NOT ALLOWED ]
Furthermore, Slack uses its very own Slackbot to host a quick tour of the tool. This interactive approach compels users to take meaningful action while teaching them how to use the tool. Consider employing user onboarding tools to design such an exciting and interactive onboarding experience for your own product.
Duolingo
Duolingo enables people of any age to learn a language with personalized goals and fun questions. With as many as 36 languages on offer, with various difficulty levels, it can be tricky to get started. In comes Duolingo's simple and super-effective user onboarding process to the rescue.
Unlike most apps, Duolingo has a user onboarding design that begins with the product and ends with a signup form — an exemplar of gradual engagement. 
[ EXTERNAL IMAGES NOT ALLOWED ]
Gradual engagement is all about delaying registration for as long as possible — typically up to the point where users are sure about their interest in the app and must register in order to progress further. Duolingo's onboarding process guides users through a swift translation exercise, illustrating just how quick and easy it can be to learn a new language — before asking users to commit to the app and signup.
So while certain features remain off-limits to unregistered users, users can still appreciate the app's core value proposition of easy language learning without creating an account. Plus, a progress bar sets up the user's expectations of the efforts needed to complete a lesson. As users watch their progress bar fill up, they may feel more motivated to drive it to completion.
[ EXTERNAL IMAGES NOT ALLOWED ]
Of course, gradual engagement isn't a technique suitable for every product (a banking app, for instance, requires the user to enter personal information in order to prove its value). But the important takeaway is that you should consider letting users interact with your product and understand its core benefits before making them commit.
Hulu
Switching video streaming services is something most of us like to avoid. It can be annoying to learn a new content organization system on the new platform.
Hulu, however, does a brilliant job of making the switch seamless with its user onboarding process. As soon as you create an account, you land on the following page.
[ EXTERNAL IMAGES NOT ALLOWED ]
As is the usual case, Hulu offers a 30-day free trial and you can pick the plan you'd like to continue once the trial period ends. But not many streaming services remind you three days before your trial ends so you can decide whether to continue with the paid plan or cancel, something that Hulu does.
Now, once you create your account and choose your plan, you see a simple onboarding screen.
[ EXTERNAL IMAGES NOT ALLOWED ]
Hulu wants to personalize your viewing experience and minimize any stress that may be caused by its enormous library. Thus, it splits the content up into and suggests shows and movies based on your interests selected initially. Doing so, Hulu keeps you engaged with content recommendations that you're likely to enjoy.
While this user onboarding process isn't unique to Hulu, it's simple and intuitive. The takeaway here is that you must learn about user preferences during the onboarding process so as to personalize their experience later on and keep them from churning.
IBM Cognos Analytics
IBM, the long-established tech giant is renowned for its powerful B2B SaaS products. Cognos Analytics is an AI-powered business intelligence solution that provides a comprehensive toolkit for tracking, reporting, and leveraging analytics.
As with most complex enterprise products, IBM's Cognos Analytics may seem overwhelming to new users and effective onboarding depends on users' ability to prioritize between a plethora of useful features. Instead of making users go through every single feature one by one, IBM focuses its onboarding design on providing context to a few core features that allow the user to get started right away.
[ EXTERNAL IMAGES NOT ALLOWED ]
It has a product tour with a "choose your own adventure" modal that lets users take their own path according to their needs. This gives users a feeling of being in control while allowing IBM to provide more tailored experiences.
What's more, all the copy is succinct and adds value to users without overwhelming them with a clutter of features all at once.
[ EXTERNAL IMAGES NOT ALLOWED ]
Finally, a 3-item "Getting Started" checklist enables users to prioritize their first actions on the new platform and encourages them to complete the onboarding process without viewing it as a hurdle.
Over to You
All these four brands have designed an amazing onboarding experience that guides users to value and sets them up for continued success. Simply put, user onboarding is an opportunity to create an awesome first impression on newly signed-up users and instantly make them realize why they need your product. Thus, strive to design an intuitive user onboarding experience and witness better user engagement and retention rates yourself.
Top comments
Great Post! I am Really Enjoy to Visit In the Post. I have too been generated Clipping Path/Cutout image Services to a long time.

@Jimscircularfile, Hi, this is Adam from Digiarty. May I have your order number so that we can investigate? Most of the time, the

Great Post! I am Really Enjoy to Visit In the Post. I have too been generated Clipping Path/Cutout image Service to a long time. K

Best cleaned i've seen so far
Popular posts
Recent discussions