Emsisoft Anti-Malware is an antivirus and anti-malware software that protects PCs against various threats: viruses, trojans, spyware, bots, adware, keyloggers. Its local protection consists of two parts: Real-time File Guard (scans files you download and run) and behavior blocker.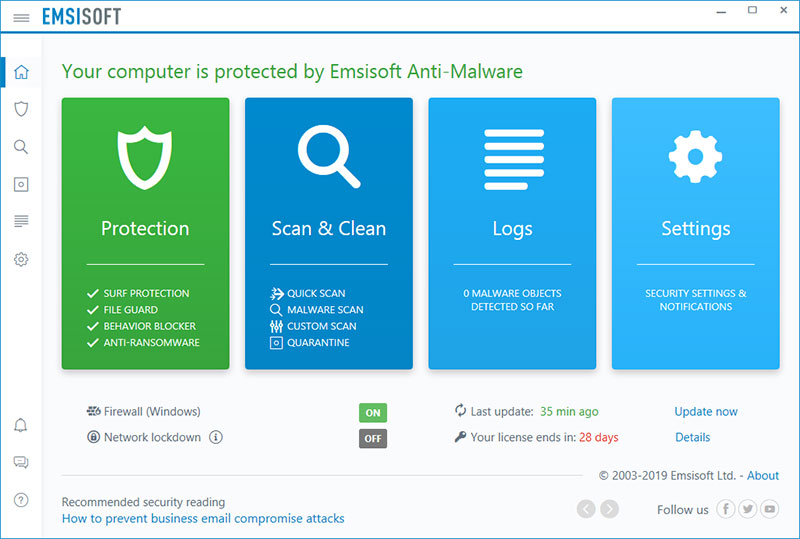 There is also a browser extension (Emsisoft Browser Security) that protects against phishing attacks and blocks access to suspicious websites. One of the main advantages is that it uses two scanning engines: own engine and BitDefender. With this dual-engine scanner, Emsisoft Anti-Malware offers one of the strongest protection on the market.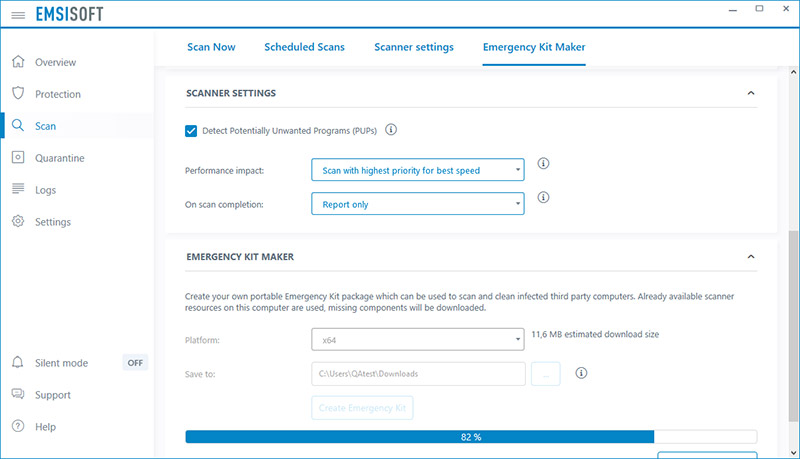 In addition, Emsisoft provides another remarkable feature: you can run a scan, even if your computer does not boot. This feature is called Emergency Kit. It allows creating bootable media to scan the system.Users should not feel confused when using this program, as there are plenty of help materials and guides, as well as cue tips in the settings. Emsisoft Anti-Malware provides the ability to shutdown, with captcha to confirm it (user can disable the confirmation).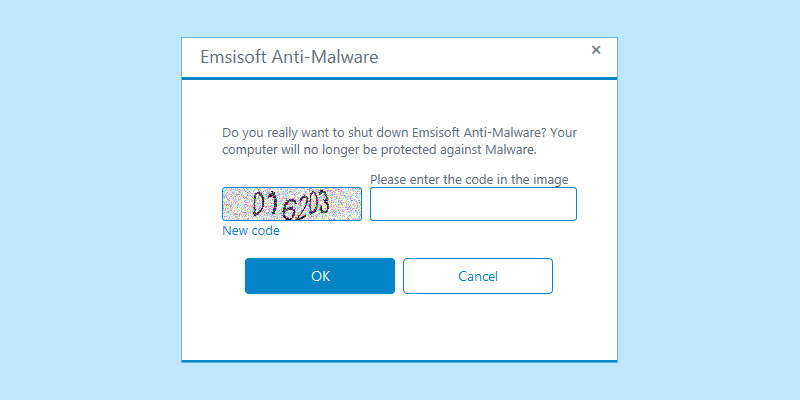 Emsisoft Anti-Malware is a lightweight program and does not require a lot of system resources. Its impact on system performance is small, but its effect on the protection of the system is very height.