13 Expert Ways to Know if Your Business Needs a Mobile App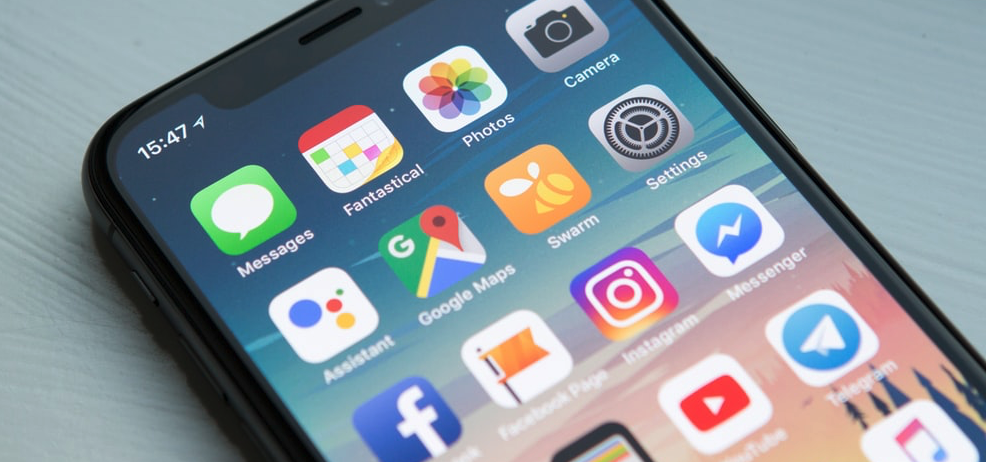 Have you recently launched a website for your business? You must be wondering if it will be a great move to develop a mobile app next. 
That's quite natural, considering the increasing use of smartphones for internet access. 
As per the World Advertising Research Center (WARC) report, by 2025, over three-quarters of the world's population will use smartphones for all their online activities. 
Mobile apps are also cost-effective, easy to develop and improve brand exposure. 
However, at times a business's mobile app doesn't pick up. Research shows that 80% to 90% of mobile apps are abandoned after a single-use, and the top reason for this is poor market research.
You definitely don't want to contribute to these statistics! So, before launching your app, it's wise to gauge whether or not your business needs it. The questions in this post will help you make a suitable decision.
1.Does your target audience use mobile apps?
It will render your investment in a mobile app futile if your target audience doesn't embrace mobile apps. 
Consider whether your audience has adapted to mobile internet use. Also, ask yourself if your desired functionality is supported on mobile devices.
Go ahead and invest in the app only if you get a 'yes' for both the questions.
You can't design an app for everyone but it doesn't mean that you design an app for one person. 
You want many people to be using your app, so design it for a group of people. 
That group should share similar:
Demographics
Interests
Problems
This way, planning an app gets easier for you as well and you're able to address a wider target audience. You will know who your target audience is, features they would enjoy, and where you can reach them in marketing campaigns.
2.Do your competitors utilize apps?
Examine what your competitors are doing. Are they using a business app? If yes, what do the statistics say? How many downloads? What is the user response? 
Knowing the answers will allow you to decide whether you should develop your business app. If your competitors are getting some traction, try coming up with an app with improved functionality.
For instance, Domino's Pizza offers a mobile app with a built-in pizza tracker. And it allows users to keep track of what stage their pizza is at in the preparation and delivery process.
It adds a little something extra which their consumers don't get from a desktop or mobile site. 
3.Is there a niche for it?
The Google Play Store alone has 2.8 million apps ready for download as per Buildfire statistics.
No doubt, users are already tired of having an app for everything. Before developing an app, consider whether or not your business app will offer matchless functionality. If there are other apps out there that do something similar, ditch the idea. Ensure that you are offering something that no other apps are offering. 
A good way to excel in your niche is to download and use competing apps. 
You can see how the apps manage things like push notifications, onboarding, in-app purchases, upselling, engagement, social sharing, and user experience. When you learn what they do well, you can use the knowledge to optimize your app.
4.Is your website mobile-optimized? 
Before you plunge into the project of developing a business mobile app, consider whether your website is mobile-responsive. 
As per Google, 89% of customers will probably recommend a brand if they had a positive brand experience on mobile while 46% say they will not buy from a brand again after an interruptive mobile experience. 
Think of upgrading your website by making it mobile-responsive before you develop a mobile app.
Have a look at some of the ways you can make your website mobile-responsive: 
By learning how your visitors use mobile and optimizing it to align with their expectations 
Designing simple navigation, optimizing images
Optimizing typography
Make sure that the buttons can be easily clicked on smaller screens
Stick to minimalist design to provide a simple user experience 
5.Will your app help solve a customer problem?
If your mobile app doesn't have any feature that will add extra functionality or expediency to your mobile-optimized website, your consumers probably won't use it.
Consider the pain and design an app that can resolve them.
For instance, Zappos' mobile app not only helps users to track their orders on a map but also save their searches and notify them when their preferred products come back into stock.
The Zappo app works as it solves the customer's problems and offers convenience. Ensure to study your customer's pain points before coming up with the app.
6.How often will customers use your app?
Mobile users often download many apps but hardly use them. 
In fact, in 2017, 178 billion apps were downloaded and it is projected to reach 258 billion in 2022.
But not all downloaded apps are used. Most of them are deleted after one use.
And if statistics are anything to go by, most apps are deleted either due to poor functionality or in cases when your customers fail to find the app valuable. 
Therefore, it's essential to improve the functionalities of your app so that it will be used more often than just a couple of times in a month.
7.Do you have the time to take care of your mobile app once you launch it?
Developing an app is not enough. You will have to refresh and develop new content to keep customers hooked and make them come back again. 
If you aren't able to do that, you will lose your visitors, and eventually, your app will be a failure.
According to statistics, the top feature consumers want from an app is the ability to save money and have access to discounts and coupons. 
8.What kind of presence do you have on social media?
Mobile internet use and social media go hand in hand. The number of people using the internet worldwide is 4.54 billion, out of which 3.80 billion people use social media.
Before developing your app, you should have a vision of leveraging your social media channels to grow your mobile app's install base. 
Also, have a clear definition of what your social media accounts do. Social media account functionalities are different from your mobile app's functionalities.
9.How much profit can you make from the app?
Having an app is, no doubt, an excellent idea for your business as you can develop new features that a mobile website can't. However, consider the app development cost and how much profit you can gain out of it.
If the app is too costly and will drain on your time and energy, it is not worth it.
Offering your app for free but asking your users to upgrade to a premium version to get unrestricted access at a price is a great way to profit from your mobile app.
10.Will your app support offline mode?
It can help you make a decision on whether your business needs a mobile app or not. If your app isn't helpful to end-users in offline mode, you have to reconsider the idea of developing your app. 
If your users can't use the app offline, possibly, developing an app doesn't answer your existing business goals.
Before you implement an offline mode, try answering questions like: 
What data to pick? 
How often to sync? 
And where do you store the data?
11.Will a mobile website benefit your business?
Having a website or a mobile app isn't the only solution to businesses. A mobile website is a lucrative option and can give you the best of both worlds while saving you money.
To give you an idea - statistics suggest that mobile devices now drive over 52 percent of web traffic. 
This is a huge number! 
Clearly, if you fail to optimize your mobile site, then you are likely to end up driving out over half of your target audience. 
Just ensure to keep it mobile-optimized so that visitors get the most out of the features and engage with you in a convenient way.
12.Will your business be able to support the app in the long run?
Many business apps fail, and one of the main reasons behind it is poor market research.
Moreover, you have to upgrade your apps on a regular basis. Bugs may crop up, and you will have to improve the interface and keep on adding new functionalities. 
You will also have to analyze user behavior within the app, listen to customer's feedback, and constantly improve. 
Do you have the budget, time, and human resources to maintain your app in the long run? If not, you are heading for a downfall. 
13.How will you market your business mobile app?
After you develop your app, you will have to market it. Think about how you will do it beforehand. App stores are swarming marketplaces, and it won't be easy to get noticed.
QR codes, PPC advertising, social advertising, and guest blogging are some great ways to market your mobile app.
Your success will depend on different factors, but planning it out early will significantly reduce the risk when the time comes to launch your mobile app. You can also have the peace of mind knowing that the money you invest in this project is well spent.
Wrapping-Up
Pondering on these crucial questions will end your dilemma of whether you can go ahead and develop your mobile business app or hold it for the time being.
Having a mobile business app can certainly improve sales, reduce workload, get jobs done faster, and make it convenient for the users as well to do business with you. But your business doesn't need to succeed only if you have an app.
Frame your business goals and decide carefully before you make an investment lest you end up incurring a loss.
Popular posts
Recent discussions