10 Best Apps that Help You Boost a Conversion Rate of Shopify Store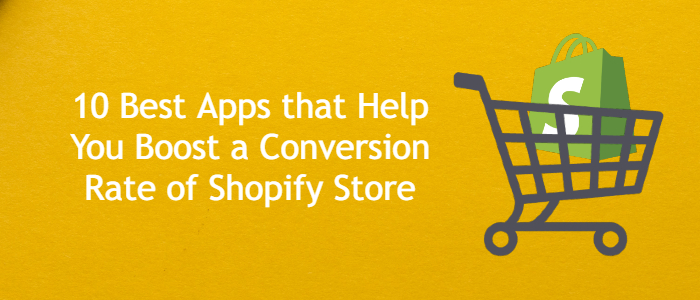 Shopify has taken the world by storm. It is, as a matter of fact growing fast. More than a million stores have been built with this technology. Today, when entrepreneurs think about having an online store, Shopify often is the first platform that comes to mind. 
What Makes Shopify Great?
Shopify is truly a great platform. It's perfect for stores selling goods or services that require less configuration. With an advanced Shopify homepage section, you could sell one or several products, based on your requirements. Ultimately, this boosts the ROI and enhance business revenue of course. When looking to build a new or boost your existing eCommerce business, look no further than Shopify. 
Average Conversion Rate of Shopify
Last year, the average order value, or what every customer spends within a month of the first purchase across each Shopify store was $63.50, which is higher than most eCommerce sites. Nonetheless, based on a survey last December, the average rate of conversion is only 1.5 percent, which puts it below the most recent benchmarks in the industry of about 1.85 percent. 
If the conversion rate of your store is higher than 3.1 percent, then you belong to the top 20 percent of Shopify stores. Working on your rate of conversion would product a smaller return, thus consider working on a different thing. For stores that have conversion rates between 1 percent and 3 percent of visitors, the most efficient marketing strategy is to boost the conversion rates. 
10 Best Shopify Applications That Boost Conversion Rate
If your goal is to significantly boost your conversion, then you may want to consider investing some marketing budget in the process and take into consideration utilizing external plugins as well. There are so many Shopify applications to choose from nowadays, what with the popularity of the platform across the world. Choosing the best ones however could be a daunting task. 
Check out the ten best apps that made it to this list and determine which one best fits your business requirements, and of course your conversion rate goal. 
1. Nudgify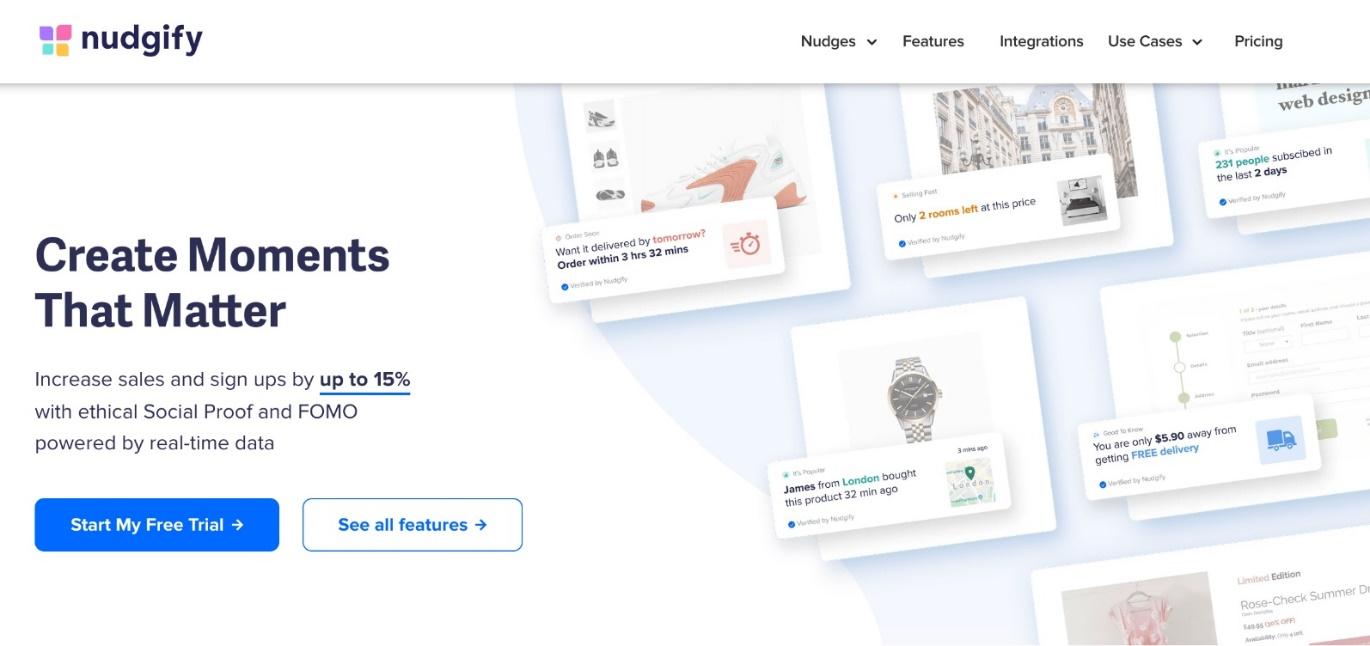 A Social Proof app showcasing items not usually visible to customers. You could for example use "Nudgets" to display sign-ups, customer reviews, and recent sales. It also allows you revealing low stock items, creating a sturdy FOMO, as well as boosting conversion. 
The app comes with an in-built library, thus Nudgets could be applied to individual pages with one click. Since it's a native Shopify application, there's no trouble in installing and using it. 
How it Increases Conversion Rate:
It provides a seamless way of engaging customers on the store, creating a traditional shop experience, with effects like Social Proof, Scarcity, and Urgency. It boosts overall customer experience by adding social context to internet shopping. Also, Nudges are designed specifically to minimize the bounce rate on problematic pages. 
2. Privy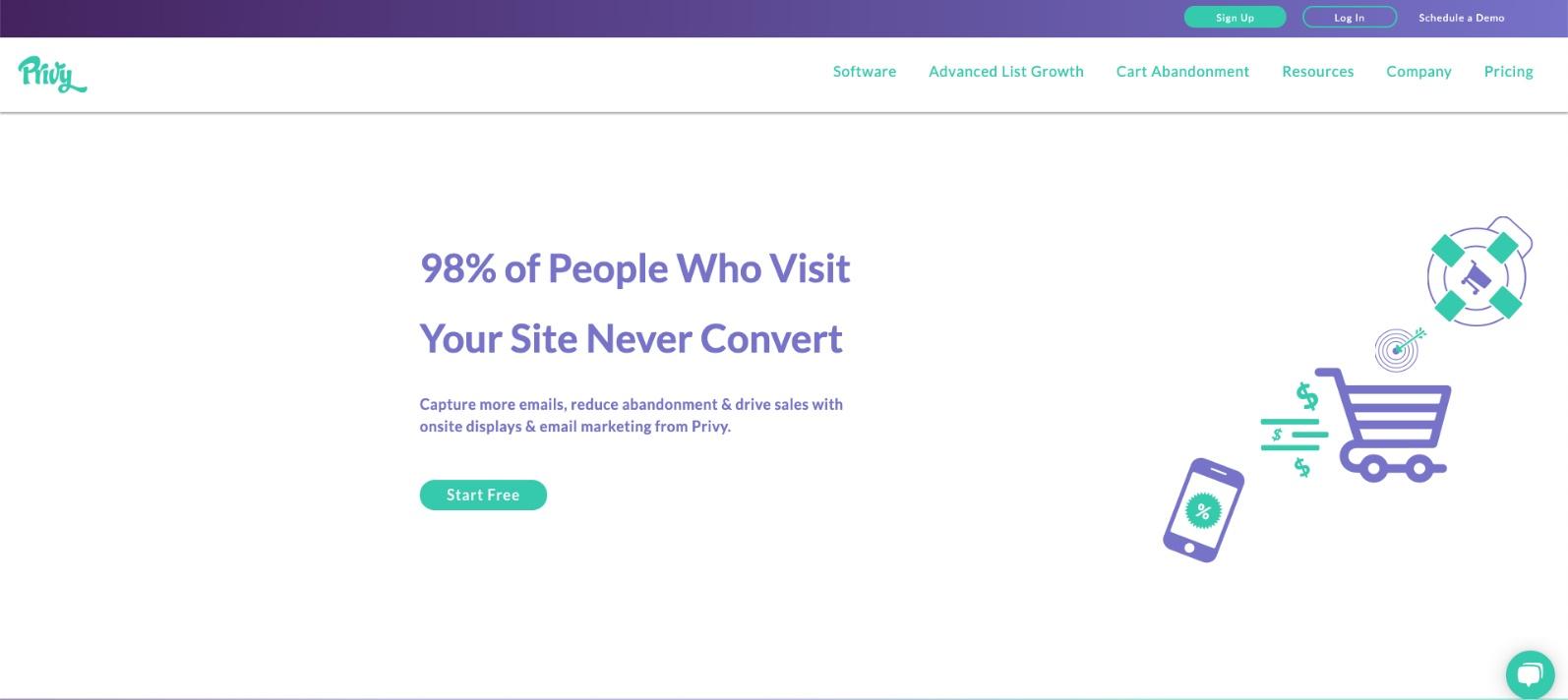 An exhaustive system that also includes exit-intent pop-ups, remarketing and retargeting and email campaigns as well. It's the number one rated application in the Shopify store. It's used by over 300,00 small companies. 
The exit pop-ups and emails it comes with are easy to customize. Furthermore, you could set individual page rules and triggers for every message. The options provide you with much pop-ups control. There is one setback however when your costly plan. 
How it boosts Conversion Rate:
It enables user engagement while they are on your website, with pop-ups and fly-outs. Meaning you could boost rate of conversion with special promos and offers, or grow the mailing list. Moreover, the platform could be used to send abandoned cart emails.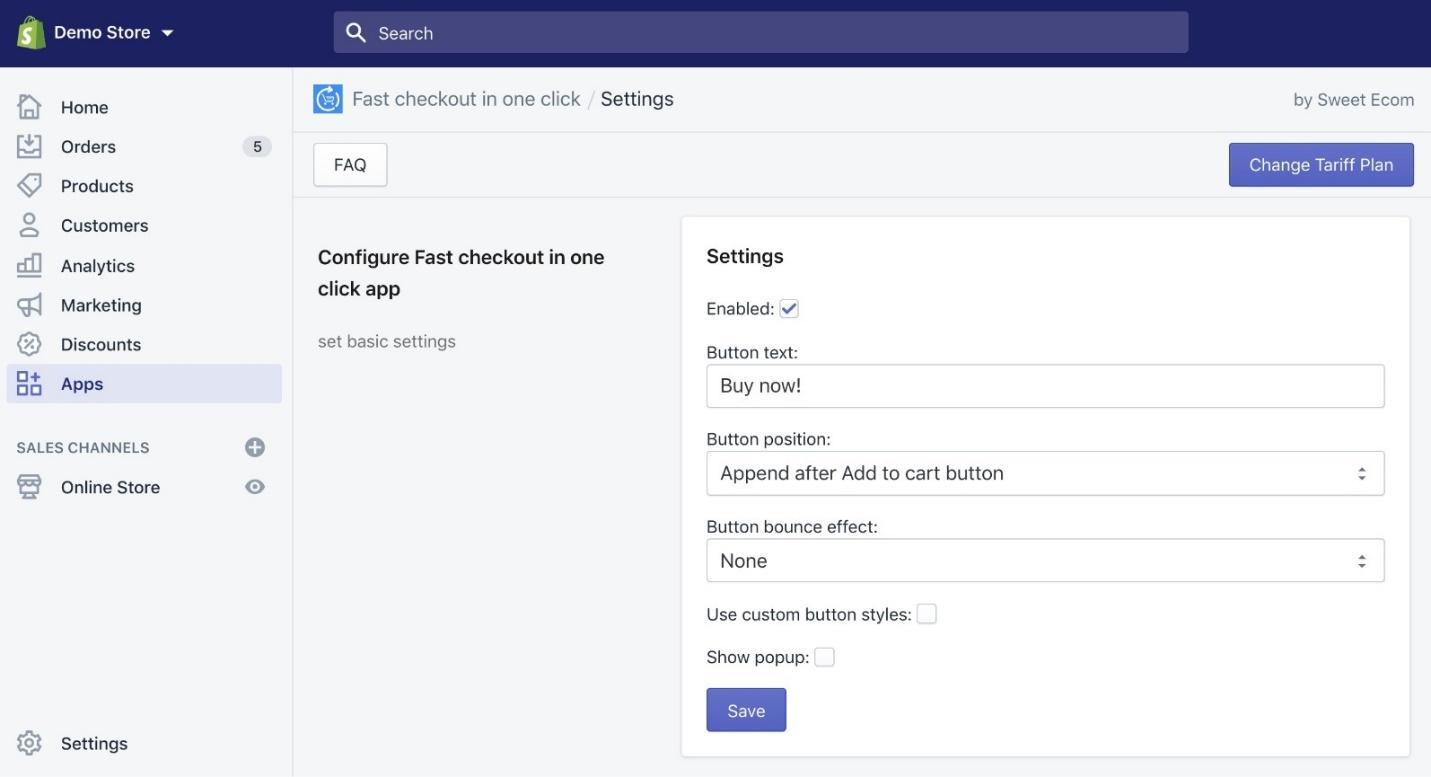 A page value plugin, enabling you to remove a conversion funnel step. You could edit text, change design, and add animation to the CTA button even. Adding an alternative CTA to the product pages is seamless. 
However, there are limited choices for feature customization. The no page settings is more frustrating, where you would not know where to put the new button exactly.
How it boosts Conversion Rate:
Has a 'Go to Checkout' button added to the product pages, so customers need not add each items to the basket before they buy. The app is likely the best choice for low-price items, which builds a concern since removing the 'Add to Cart' step makes it not likely for a customer to buy more than one item. 
Chances are, you may be able to boost conversion but lower your revenue overall. 
4. Growave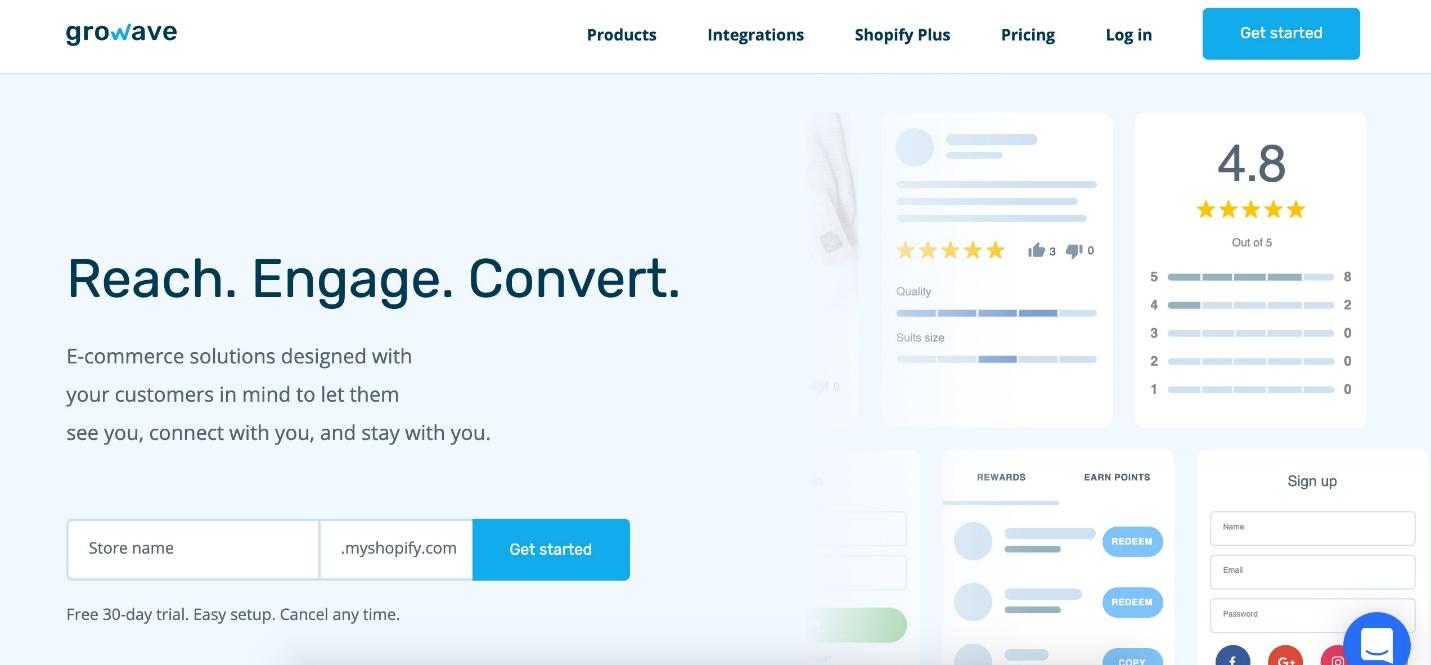 A customer engagement solution that combines several features offered by the same apps in one location. Through social media integration, you could leverage user-generated content to keep compelling and fresh content. 
The solution's customer support is consistently excellent; thus it receives a lot of 5-star reviews. Chat support and documentation is available at each phase of the process. You could even ask developers to help set up some features. 
How it boosts Conversion Rate: 
The reviews features allow for an easy importing and displaying of reviews of a product, so customers are aware that they could trust your brand and your products. The 'wishlist' features builds a CTA option to help customers in the conversion funnel. Automated emails and rewards enable customer engagement after they make a purchase, boosting customer loyalty and, lifetime value thereon. 
The app creates rewards and loyalty techniques, tailored to your brand, its size and business model. Then, it lets you customize emails and pop-ups to share the rewards with the clientele. 
A complex app, integrating with the different aspects of your shop and customer behavior could suffer from an occasional mishap. Nonetheless, the great majority of feedback is positive, and has an excellent customer support. 
How it Increases Conversion Rate: 
It is designed to establish a 'brand community' through gamifying the store. It provides customers points to accomplish specific actions, like referring another person and in return offering them discounts. It has several splendid statistics to boost customer loyalty. There is however a risk that customers would object to marketing gamification. 
6. Optimonk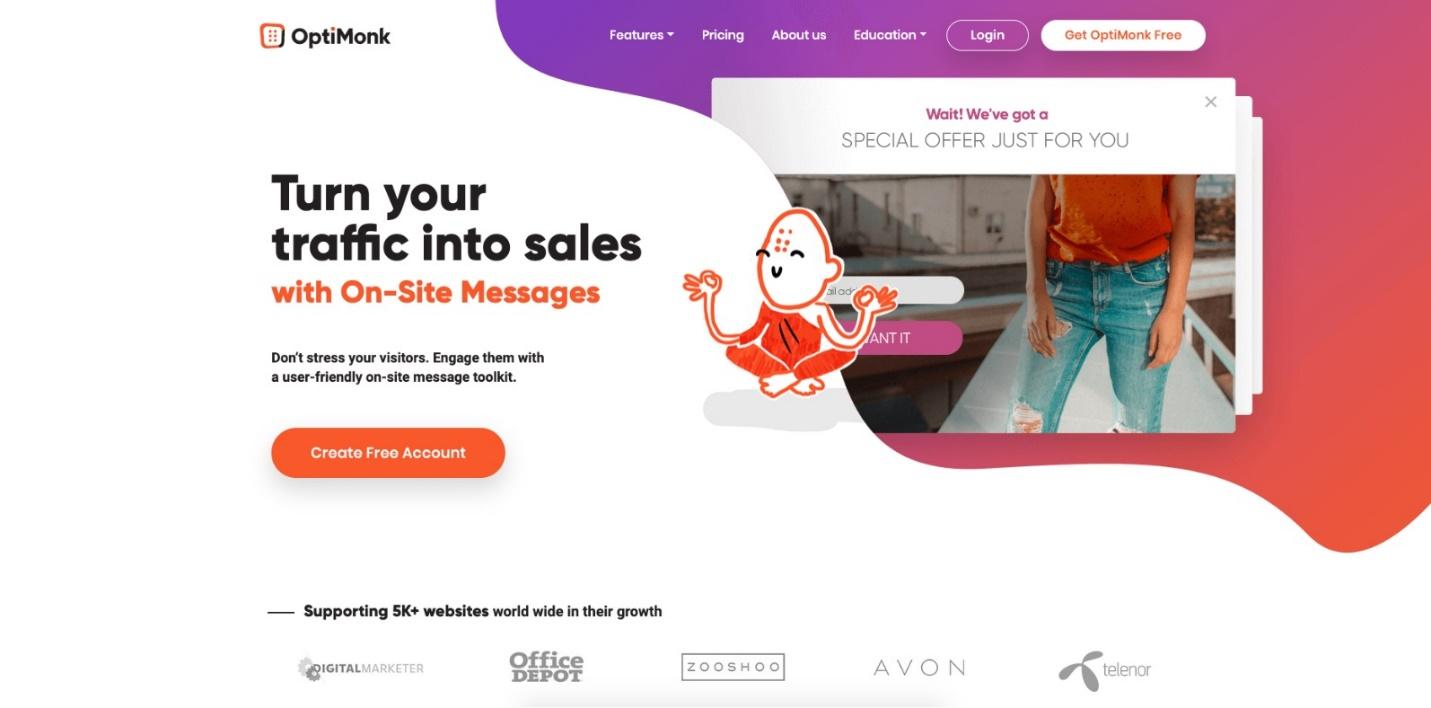 Provides templates for four kinds of on-page messages, the nano-bars, pop-ups, full-screen messages, and sidebars. These could be used for offering discounts, capture emails or inspire social sharing. Through engaging visitors with an interactive element, such as pop-up, there is a greater chance for them to take action on your site. 
Among the highest-rated applications of its kind, with a user-friendly interface. Nevertheless, there are more flexible and cheaper apps that provide interactive elements too, thus you make sure that it gives you the return you require. 
How it Increases Conversion Rate: 
For on-site messages, the app has a great number of stylish templates. Pop-ups are stylish and clean and could be easily customized. The pop-ups nonetheless could be effective only when used as part of the bigger conversion method. 
You could gather images from social media and apply them to your shop in systematic galleries. It furthermore prompts your customers to share their pictures as well. 
The user feedback in general is positive, while some found it glitch. Smaller shop owners found it hard to derive value from a content that's user-generated. You must ensure that it works for you since you could pay as much as $50 per month. 
How it Increases Conversion Rate:
For any business today, social media is a very powerful resource. The most persuasive is the customer-generated content. The app is most suitable for bigger businesses with an established community. 
8. Shogun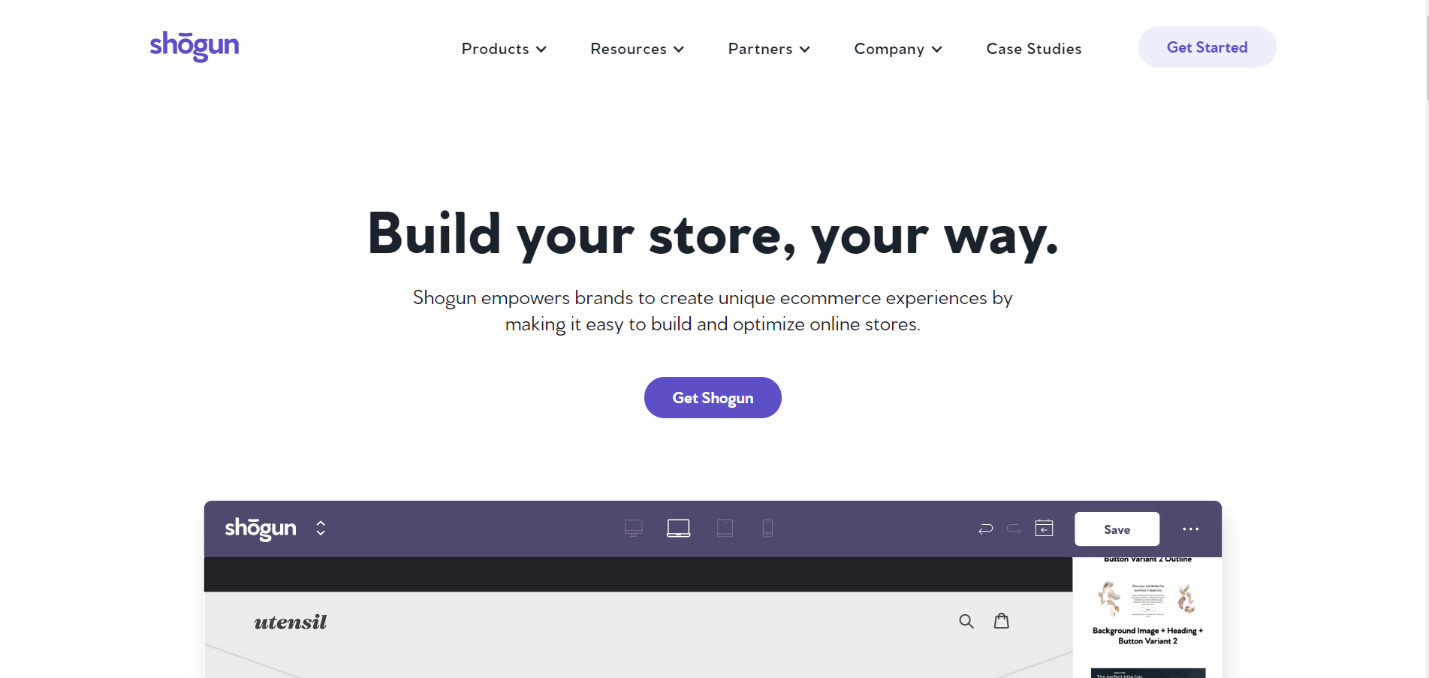 Shopify's most popular landing page builder. With a seamless design interface, anyone could build landing pages that are high-converting. It's one of the most popular page-builders available today due to the variety of available templates.  
Provides a large number of templates, as well as an amazingly simple drag-and-drop builder, thus anyone could customize the landing pages to match the brand
Provides a huge number of templates and a simple drag-and-drop builder so anybody could customize the landing pages to match their brand. The pricing however is quite high, particularly for startups and would put a dent in the profits. 
How it boosts Conversion Rate:
It provides not just templates built by experts in the industry, bit also provides users numerous bolt-on features that boost rate of conversion. Each page comes with its own elements set, including free shipping bars, contact forms and so forth. 
It lets you gather, moderate and display customer responses. This could be integrated with a range of other platforms, as well as integrate reviews to the search engine display. Meaning that it could boost traffic and Shopify rate of conversion as well. 
The app is an easy way for organizing the most valuable marketing content form. A great number of users give it a high rating. 
How it boosts Conversion Rate: 
Has an alluring way of displaying the customer reviews in the Shopify page boxes. The displays could be integrated to emails and pop-ups. Gathering and sharing review between platforms is easier. 
10. OptinMonster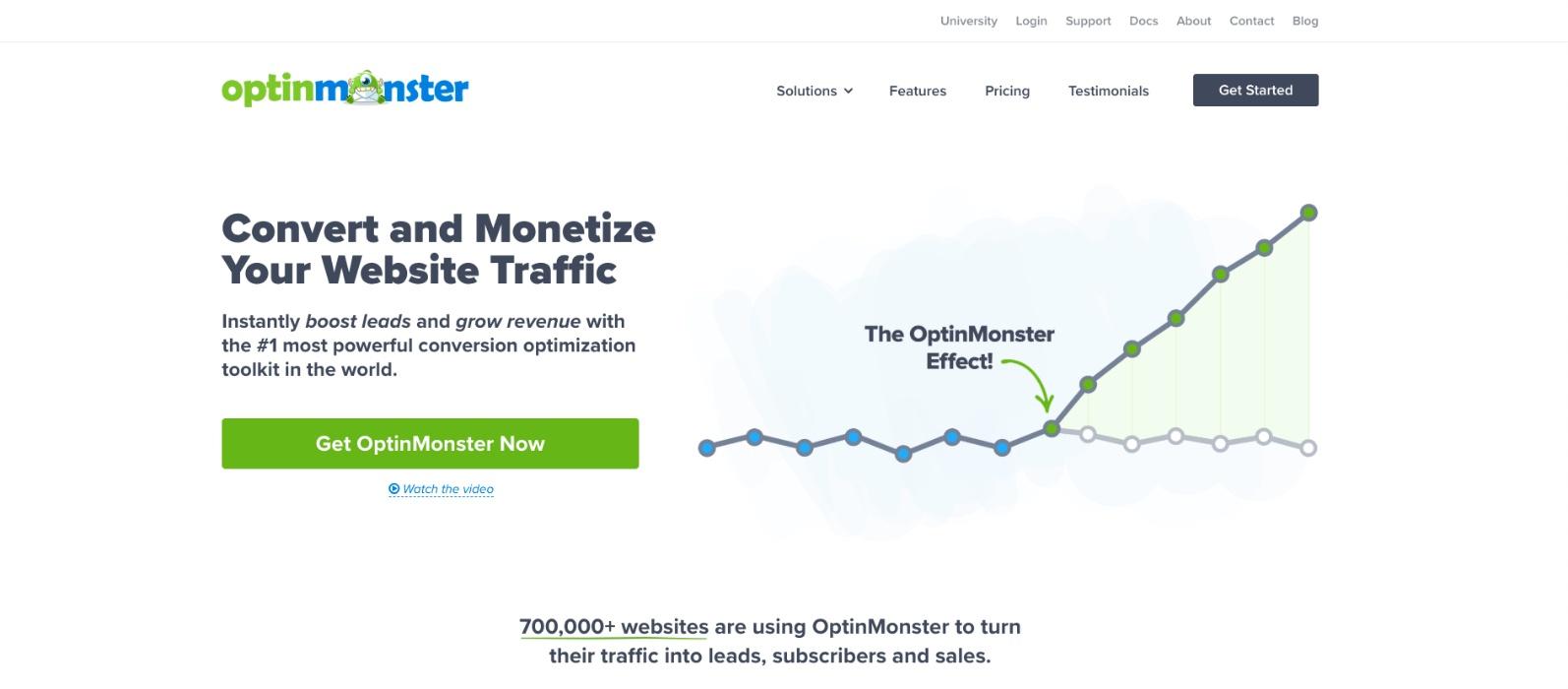 It is an all-around customer messaging builder with an array of behavior, as well as analytics and targeting setting, which optimizes messages. This, together with a flexible builder has made it one of the most popular apps. 
How it Increases Conversion Rate:
The pop-ups of this app could be targeted to certain triggers and respond to user behavior. Meaning, you could be more precise and subtle with the email capture technique. The messages however have the tendency to be less appealing visually. This is an option only for a specific Shopify store. 
To Sum Up
Shopify, with its extremely amazing features deserves to be called one of the best eCommerce store development options.
Popular posts
Recent discussions