Collaboration Tools: Best Group Chat App For Small Business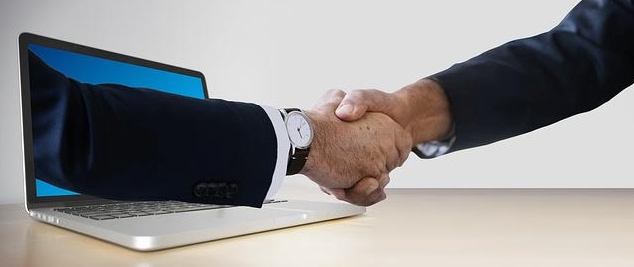 Collaboration Tools: Best Group Chat App For Small Business
In this remote working era, any business looking to succeed must integrate a group chat application for its workers to stay in communication. Chat apps are as essential for companies with remote workers, as they are for companies with a 9-5 workforce.
Group chat apps are not just collaboration tools; they are the modern office. Teams looking to get things done, require a group chat app to ease collaboration and operational efficiency. Business owners who are always on the move need collaboration software to remain in contact with their employees.
What are Group Chat Apps?
A group chat app is a platform that offers workers a place to collaborate. Teams can share ideas, plan for the business's future, and share the company's problem and the solution. A group chat app provides chat features. It also offers video calling services, task management features, and productivity management tools. It is an avenue for several workers to communicate with one another.
Businesses need to use collaboration software that allows everyone to take part in. Users can also ignore messages that are not relevant to their role.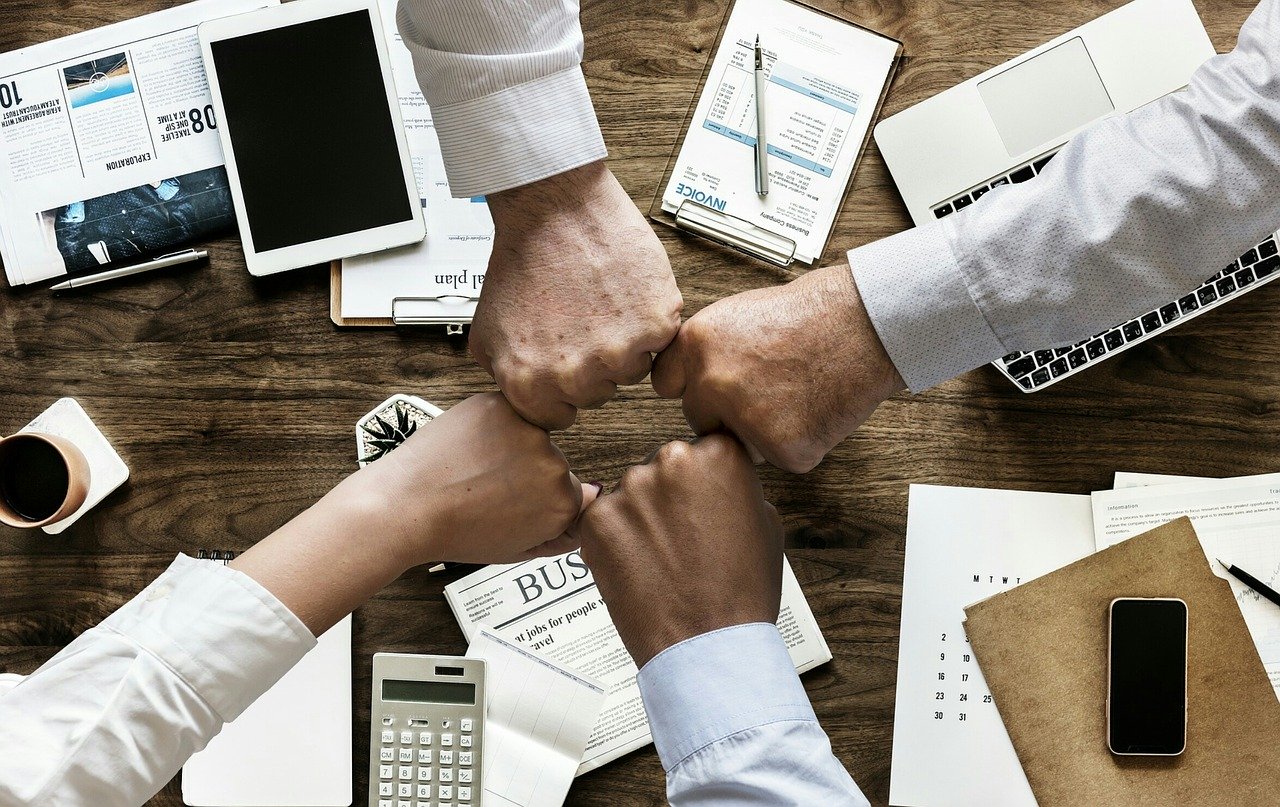 There are several messaging apps in the market, but not all can cater to the needs of small businesses. There are some essential features for any group chat app to serve the needs of a business. These chat apps must be able to:
Organize conversations

: Every business organization has different departments charged with carrying out specific duties. Some messages are essential to every member of the organization, while others are irrelevant to members of a particular department. The best collaboration apps must be able to organize conversations to allow workers to choose what they want and do not want to see. Meaning that an excellent collaboration tool must have channels that team members can join to get information relevant to them.
Offer search and filter features

: Instead of having a single conversation on multiple occasions, a useful collaboration tool must have a search and filtering feature to help its users find what they are looking for. Collaboration software with this feature makes it easy for users to find old conversations containing information that they require.
Provide easy controls and navigation

: A functional group chat app must have an intuitive user interface with seamless navigation. This will enable your workers to find conversations easily, and switch from one channel to the other. They must provide keyboard shortcuts for desktop applications and gestures on mobile applications that enable them to move from one channel to another without hassle.
Provide video and voice calls

: There are better conversations when spoken out loud as chats may not convey the right tone. A good collaboration software must provide its users with video and voice chats for workers to collaborate.
Provide seamless collaboration features

: Group chat apps for small business eases the way work is done, just as

Best Writers Online

quickly reviews your essay. Group chat apps must have a file-sharing feature that is easy to use. They must also be easy to integrate with other applications to ensure work gets done.
The following four group chat apps improve your business communication the same way Online Writers Rating reviews your writing. These four apps are the best collaboration software that encompasses these five features, making them the best group chat apps for small businesses.
Slack
Slack is a collaboration tool ideal for small businesses with teams that need to communicate—equipped with one-on-one chat, as well as group chat features. Launched in 2013, Slack defined what group chat apps should do. 
Slack is easy to use and designed with its users in mind. It is a collaboration tool that has a general channel for the whole company. It provides channels where most of the day-to-day communication happens. Communication between members of a particular department saddled with specific responsibilities occurs in these channels.
Members of a team decide which channels they want to be a part of. Meaning they can avoid receiving messages that are not relevant to them. Slack allows conversations in these channels to get broken down into threads. Members will receive a notification if they are a part of the conversation or have subscribed to them.
Members of a team can tag other members to pull them into a conversation. This ensures they do not miss out on a piece of valuable information that concerns them. Slack's search and filtering feature make it possible to find answers to questions quickly. You can filter your search by channel, user, or date.
It is also easy to share files using a drag and drop feature. With a single click, you can start video and voice calls. Slack also offers integration with several apps.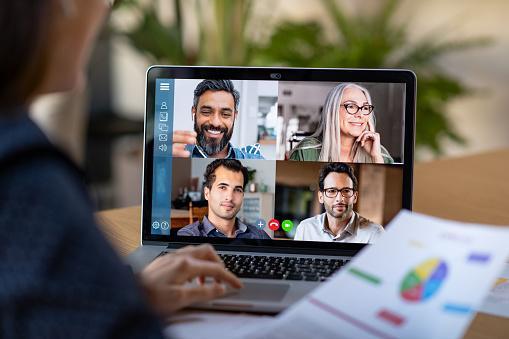 Microsoft Teams
According to www.reuters.com, at the end of 2019, Microsoft Teams has more than 20 million users. These users have made it their default chat app. With Pre-existing Microsoft tools like OneDrive and Skype integrated into its central database. It is a collaboration tool that offers excellent services for small businesses.
Microsoft Teams is very organized, giving users an invitation to one or more teams in the company. Each team is split into channels. These enable conversations to get broken down to threads for easy communication.
With only a few clicks, users can access video and voice calls. Microsoft Teams is also integrated with the Microsoft Office suite. This aids collaboration on documents, notes, and calendar appointments.
Google Chat
A lot of people are not aware of Google's group messaging application. Google Chat splits your team's conversations into rooms. From where conversations are compiled into threads.
Google Chat's rooms are like the channels in Slack and Microsoft Team. These rooms cater for the communication needs of different departments in your organization. Any member of your team can join or leave any room that is not relevant to their role.
Google Chat is a useful collaboration tool for small businesses. It seamlessly integrates with Google's ecosystem of apps. Its search feature displays results as you type. Providing a vast array of filtering options as well.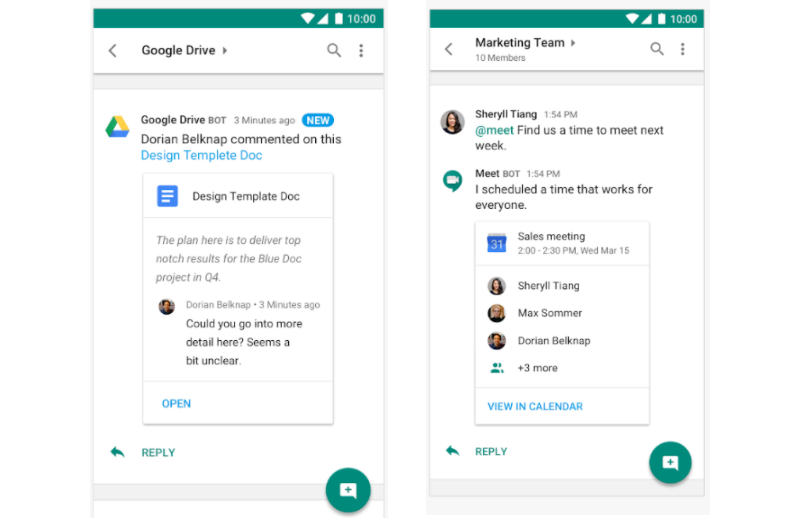 Mattermost
Developed with enterprises in mind, Mattermost is open-source collaboration software. You can download and install it on your company's servers. Ensuring confidential conversations about your company is not hosted on a third-party server.
Mattermost divides conversations into channels, like other group chat apps. You can install video and voice chats handled by third-party services. Integrate them into the user interface after installing it on your company's servers.
Popular posts
Recent discussions