The 13 Best Writers Software and Writing Apps for 2020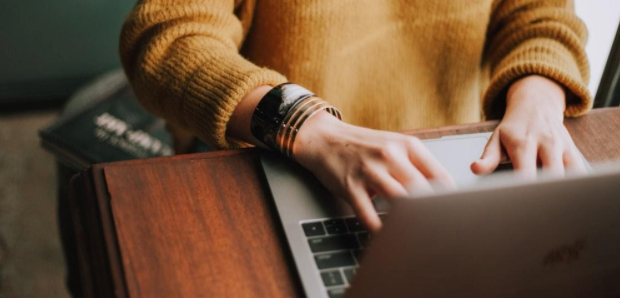 Writing demands pure focus, creativity, a good way with words, and sometimes speed. If you want to improve your writing or be more efficient with your writing projects, you should find help in the form of writing apps and software. 
With so many of them on the market, this list of the best writing tools for 2020 will narrow down your choice. Pick the tools that match your writing needs and get started. 
1. Scrivener
Scrivener is a writing app suitable for both short-form and long-form writing. Anyone from students to best-selling novelists can get good use out of this app. Use Scrivener to manage your more complicated writing projects, organize your thoughts, and keep it all in one place. It comes in the form of a desktop tool and an app. You can access it on your mobile, laptop, and iPad. 
Perfect your writing and refine your editing with ProWritingAid. Besides the typical grammar and style checker, it will provide you with more in-depth reports that can help you improve your writing skill. The basic package enables adding the app to Chrome, but their premium software integrations expand that possibility to MS Outlook, MS Word, Scrivener, Google Docs, etc. 
3. PickFu
Do you want feedback on your novel idea or potential blog topics? PickFu gives you instant feedback from a minimum of 50 respondents. They match you with your target audience (U.S.-based), who can give you some valuable feedback. Instead of making your decisions on assumptions and subjective opinions of your family members, you can make data-based resolutions. You'll even get a written explanation for each response. 
"The number one writing app for authors and novelists," that what they claim to be. Living Writer is a well-known app among book writers mostly. You can write within the app and organize the chapters, subchapters, and other elements. The app also makes smart suggestions and allows you to organize the story with time-tested outlines. The drag and drop feature can make the organization easier and much faster. 
5. Grammarly
One of the most popular editing apps is definitely Grammarly. The software allows you to edit the content within the app, to integrate the app with Chrome, Gmail, Facebook, Twitter, LinkedIn, and numerous other websites. Grammarly will highlight your grammar and spelling mistakes and offer you a suggestion for the correction. If you want a human eye to assess the quality of your writing, find additional editing tools. Supreme Dissertations and Top Essay Writing provide high-quality editing services and can match you up with experienced editors. 
6. ConvertKit
ConvertKit is great for bloggers who want to connect with their audience but don't want to waste time. The app helps the writers speed up the email marketing process. Turn readers into customers with customizable opt-in forms and build a relationship with readers with personalized emails and automation. Lastly, ConvertKit will track your conversion rates to help you understand how your subscribers interact with your email marketing efforts.
7. Freedom
Distractions are the biggest enemy for productivity. Nowadays, most distractions come from the internet. Create a tranquil workplace with Freedom. The tool will disable your internet access and leave you with nothing else but to focus solely on your writing. Set a period of time that you want to dedicate for writing, and Freedom will make sure that you don't interrupt your work with funny cat videos. 
This service has everything you need in one place. You can get editing, writing, rewriting, proofreading, and copywriting services. Even though their main preoccupation is essay and paper writing, their team of experts can handle any task. They have over 1,200 active writers and are praised for their efficiency and fast service. The pricing is very transparent, and it gets calculated based on the type of service you need, the number of pages, and the deadline.
9. Vellum
E-book publishers will fall in love with this app. Vellum enables you to create a beautiful and professionally-formatted e-book. The interface is classy and simple, so anyone can become a book designer. Custom drop caps and ornamental flourishes are just some of the many design options that you'll have. Vellum can be used for print editions also. Finally, you'll be able to have complete control over your book design. 
10. Ginger
If Grammarly is too much for your budget, Ginger is a great (and more affordable) alternative. Correct all your grammar mistakes as you type, so you don't have to go back and forward to make corrections. Add Ginger to Chrome, Gmail, Facebook, Slack, Twitter, and many other platforms. You'll no longer have to second guess your grammar and sentence structure as Ginger will notify you of any misuse. 
11. IA Writer
Improve your focus with IA Writer. This writing tool eliminates all distractions from the screen and leaves you solely with the essential writing experience. The purpose of the minimal interface is to enhance your focus on the text in front of you. There will be no formatting bars, navigation panels, or rulers to take your eyes away from the writing. The tool is available for Mac, iOS, Windows, and Android. 
Dictation writing software such as Dragon Speech Recognition will help you write faster. This can be a life savior when you're deadline approaches, and you haven't done half of it. "Dragon Speech Recognition is my go-to when I need to write fast, or I have great intertwined ideas in my mind and I don't want to lose them. Converting speech to text can add a more sincere and natural tone to your content," says Kristin Savage, a blogger and contributing writer at BestEssaysEducation. 
13. Rev
Here's another great dictation app. It is available for both Android and IOS. The transcription is done by people, which ensures great accuracy. Simply record the draft in your phone and upload it to Rev for transcription. They guarantee top quality and 99% accuracy. The fact that they have over 170,000 satisfied customers proves their value. 
Final Thoughts
Writing can be so much easier with the above-mentioned apps. It would be a shame not to take advantage of these incredible tools to perfect your writing projects and increase your productivity. Now, all that is left for you to do is to make a selection of tools that you need the most and enjoy in their helpful features. 
Top comments
Great Post! I am Really Enjoy to Visit In the Post. I have too been generated Clipping Path/Cutout image Services to a long time.

Everything you need to protect your devices from Malware & Cyber threats

Loved the piece of content. Really helpful and informative content here.

@Jimscircularfile, Hi, this is Adam from Digiarty. May I have your order number so that we can investigate? Most of the time, the
Popular posts