13 Best Employee Management Software Tools for Small Businesses
Technology enables managers and business owners alike to manage their employees in a better way. Still, not all software solutions are the right fit. Given that these tools are differently designed, they can be used in different organizations. 
Small companies and large enterprises have different management needs. In the vast market of today, there are thousands of business solutions to choose from. 
Finding the right one isn't always easy. This is why we've decided to help you on your quest to find a suitable employee management software solution. We handpicked 13 of the best software solutions. Take a look.
1.ProProfs 
ProProfs is a corporate training software. Nevertheless, its versatility makes it ideal for many different employee management tasks.
This cloud-based employee training software helps you train your whole team with ease. At the same time, it's designed in a way that makes managing human resources easy.
You can use ProProfs to automate tracking employee performance in real-time and get access to advanced reports & analytics.
Key Features 
Utmost scalability 
Can be used for training and managing employees 
Ticket prioritization 
Optimized for mobile use 
Ticket tracking
Ticket solving 
Responsive support 
2.Hubstaff 
Hubstaff is a familiar name among HR managers and business owners. This software comes with some amazing features including application monitoring, employee scheduling, time tracking, keystroke monitoring, and so on.
Even though it's initially designed for larger organizations, it works great for smaller organizations as well. This is an all-in-one employee management solution. It comes with a free version for a single user. 
Key Features 
Has a mobile app 
Can capture screenshots
Tracking employees on an hourly basis 
Advanced reporting features 
Time tracking 
3.Kronos
This is a powerful solution meant for larger companies. Still, Kronos has features that small businesses can utilize to improve employee management. You can use it for monitoring attendance, leaves, payroll, in and out time, and so on.
Kronos offers a suite of tools and services to manage an entire workforce, from pre-recruitment to retirement.
Key Features 
Automated payroll processing 
Payroll data tracking 
Mobile app 
Easy to use 
Salary approval 
Compensation planning 
This is a cloud-based employee management software. The primary function of VeriClock is time-tracking, but it comes with additional workforce management features such as payroll integration, reporting, etc.
It comes with a free trial period of 30 days, and the paid version is also affordable. The software application is customizable and integrates easily with accounting software.
Key Features 
Phone & web punch clock 
Photos & notes
Can integrate payrolls 
Job cost tracking 
Advanced reporting 
Has nice customizations 
Real-time data monitoring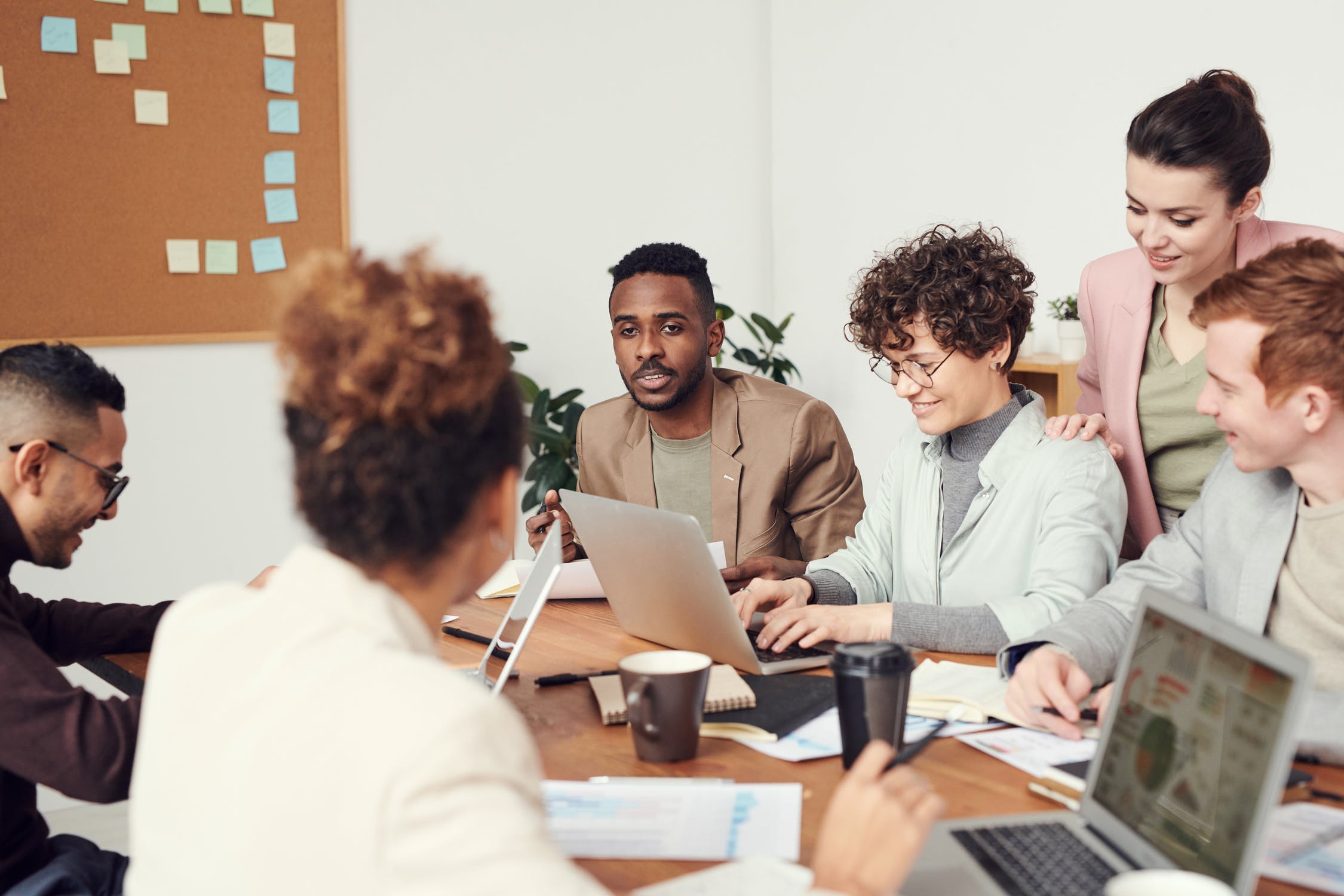 5.Zoho 
Zoho is a cloud-based office suite that gives you access to invoicing, project management, web conferencing, spreadsheet, database, and other capabilities. It provides absolute control of essential data. 
At the same time, employees can use it as their portal where they can post updates and seek approval from managers. It also offers a lot of different integrations that can further improve business efficiency.
Key Features 
Wide range of features 
Large database 
Managing customer accounts 
Invoicing
Loyalty programs 
Spreadsheets 
Video conferencing
6.DeskTime
DeskTime is a fully automatic time tracking software. Its free version for single accounts comes with basic useful tracking features, while the paid version is U.S. $7 a month only, making it affordable.
Features in the paid version include URL tracking, option to take screenshots, absence tracking, vacation management, project management, and so on.
Key Features 
Automatic time tracking 
Easy overtime calculations 
Advanced reporting 
Analytics tools 
Employee scheduling 
Connecteam is a management software primarily designed for mobile devices, and its main focus is on communication. It comes with training, messaging, forms, scheduling, and clock features. 
Teams that are on the go and need to communicate often will love this app. You can even use the app to conduct surveys and gather feedback from employees.
Key Features 
Has secure communication
Payroll management 
Reporting features 
Individual and team chat
Forms 
Surveys 
Video sharing
Employee scheduling 
Time management 
8.Bonusly 
As an engaging recognition and rewards platform, Bonusly allows employees to praise each other with points through a messaging app.
After gathering enough points, employees can get custom rewards, cash donations, gift cards, and so on. The tool can help enrich your company culture.
It allows companies to give employees branded rewards. This can help companies engage their employees in a better way and establish a culture that will thrive. 
Key Features 
Nice reward system 
Easy to reward employees 
Advanced reporting and analytics 
Personalized feed
Automated bonuses and rewards
Has a mobile app 
Nice integrations 
9.Xyleme
Another employee training software, Xyleme allows you to build custom libraries or upload PowerPoint or Word documents. If you are running a simple training program, Xyleme will prove beneficial to you. 
This tool makes tracking learning effortless. You can instantly generate reports and get valuable statistics.
Key Features 
Training options 
Blended learning 
Course creation 
Mobile optimized 
Compliant with SCORM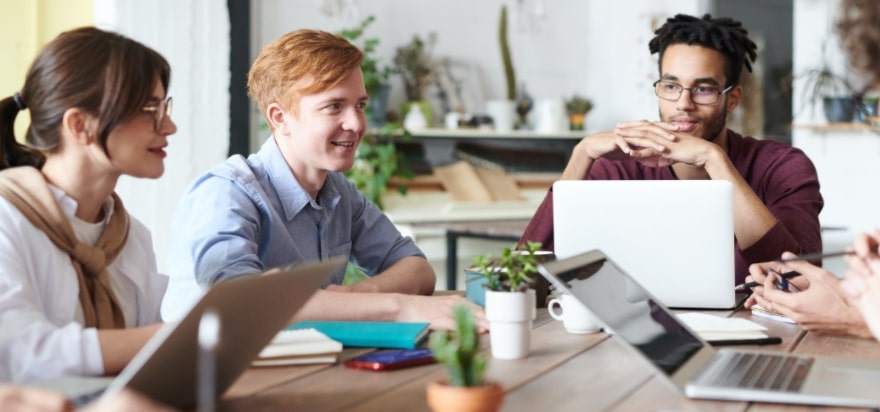 10.Zenefits 
Zenefits is an HR software that you can use for employee data storage, hiring, and onboarding. On top of that, it has its own benefits program that can be used for HSA, FSA, commuting, life, and health accounts.
Zenefits has several packages that you can pay for to expand your range of services. It offers a lot of variety and flexibility.
Key Features 
Business intelligence 
Onboarding feature 
Hiring features
Business intelligences
Quality customer support
Disability and life management 
Payroll management
11.Teramind
Teramind is an industry-leading software for employee monitoring, data loss prevention, insider threat prevention, and compliance and audit.
It is a great platform with a user-centric approach.
There are a lot of reporting features, analytics options, automation, and advanced alerts that you can use to inform stakeholders about important events.
Key Features 
Can be used for productivity tracking 
Document tracking 
Message monitoring 
Project management
Email monitoring 
Remote control
12.Gusto 
Cloud-based payroll, benefits, and human resource management software, Gusto makes recruitment a lot easier. You can accept applications of potential employees online and manage the whole process there. 
Additionally, Gusto allows you to send out messages to employees online and get them signed up for payroll and benefits.
Key Features 
Employee account lifetime management
Automated payroll 
Payroll cancelation 
Mobile optimized 
Advanced payments
Collaborations 
Tracking time off
Tax processing 
13.WebHR
WebHR is a SaaS HR management software. It has a free plan that supports a total of five employees. Most small businesses would be able to take care of all of their needs with this kind of software. 
WebHR is designed to help with all of the stages for employee management. Regardless of whether you're onboarding or retiring employees, this tool can help you.
Key Features 
Email integration 
Payroll 
Employee training 
Travel & leave management 
Expense tracking and analytics 
Attendance 
Looking for Employee Management Software?
These are the 13 best employee management software for small businesses. All of them are effective in the hands of capable people. 
To choose the right tool, it's important to first know what your current employee management is missing and where you can improve.
By understanding your work processes, data needs, and employee tasks, you will be able to choose the right tool for the job. Only after you've thoroughly analyzed your business can you start comparing these software solutions. Be thorough when reviewing a tool and think about how you can fit it into your processes.
Top comments
Loved the piece of content. Really helpful and informative content here.

I like this app. And, what are you doing with comments? You look like hackers.... 😎

Everything you need to protect your devices from Malware & Cyber threats

@Jimscircularfile, Hi, this is Adam from Digiarty. May I have your order number so that we can investigate? Most of the time, the
Popular posts
Recent discussions