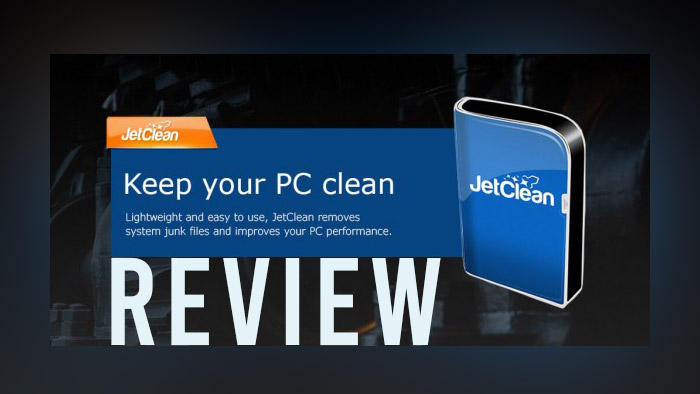 Accumulation of junk, malicious or unnecessary programs, registry clogging and other similar factors can be very harmful to your PC, and thus slow down its speed. You should not forget to clean the registry from time to time, and free the PC from unnecessary files.
JetClean is a program that is designed specifically for tasks such as cleaning unnecessary files, improving PC performance and more. Installing this program is as standard and fast as possible. The program takes a few megabytes, and is installed in 5-10 seconds. Select the installation path, click install, and that's it.
Overview
When you open the program, we see it's main window, in the form of a fairly simple and clear structure. We see 3 categories at the top of the program, namely 1-Click (here are all the main cleaners), Tools (system information, uninstall, start optimization, performance booster), and Settings.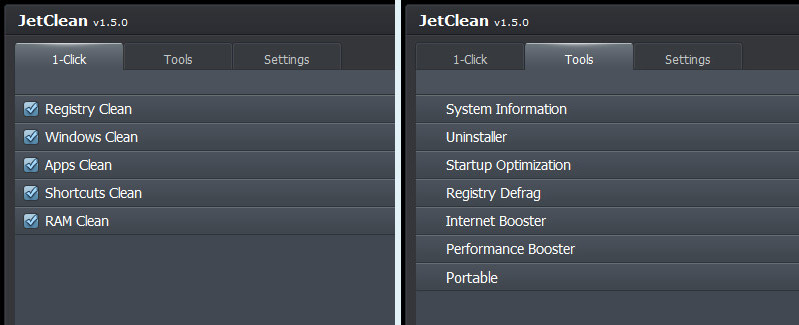 The latter presents opportunities for PC start, notifications, deleting temporary files older than one week, etc. Automatic Clean and automatic updates as well. Among available interface languages there ​​are English, Arabic, French, Spanish, Portuguese, Russian, Dutch, German, Estonian, and more.
The Rescue menu allows you to set settings for the number of recovered files. In the same menu, you can set a restore point for more accurate file recovery. Ignore list allows you to specify registry files and browser cookies that the program will ignore during scanning. In general, the interface of JetClean is clear, and a wide range of options will allow you to establish control over your PC.
Features
Now we will look in detail at all the features of this program, and see what it is capable of. Let's start with the main menu - 1-Click.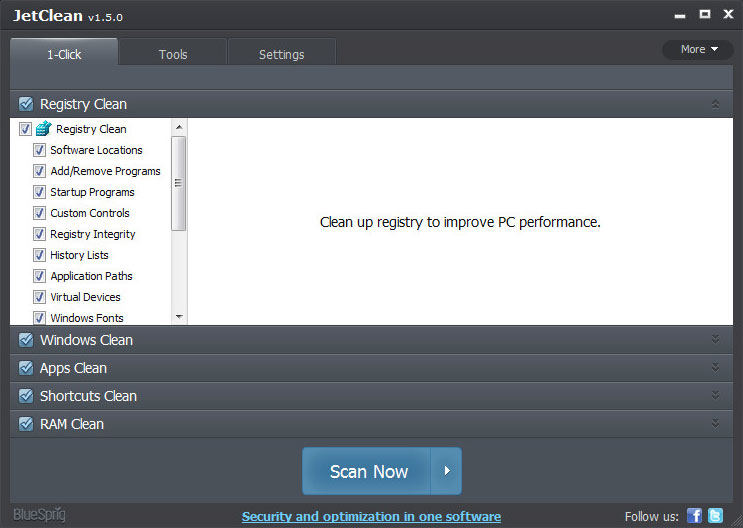 Registry Clean. Probably, this is the primary and the most important feature of JetClean. As the name implies, it allows you to optimize the registry, which, subject to extensive cleaning, can significantly speed up its work. Here you can specify all the necessary directories and options that the program will scan or ignore.
Windows Clean. This feature cleans different types of files. In the same window, as in the previous case, you can specify the required file types to delete.
Apps Clean. Delete unnecessary files, cache files, clear browser history, cookies, saved passwords, etc. This will be especially useful for those who use multiple browsers.
Shortcuts Clean. If this feature is enabled when scanning, it will allow you to scan and repair (if possible) invalid shortcuts.
RAM Clean. When on, optimize memory use to increase the available physical memory on the device, which often leads to an increase in overall PC performance.
Now let's move on to the Tools tab:
System Information. Displays general information about your PC and, if necessary, allows to export it as HTML or TXT documents.
Uninstaller. App remover with sorting by All, Recently installed, Large programs, etc. to make it easier to find.
Startup Optimization. Switch on or off programs at the startup.
Registry Defrag. Defragment the disk, including Windows registry.
Internet and Performance booster. Detects unnecessary programs, processes, services, and could shut it down.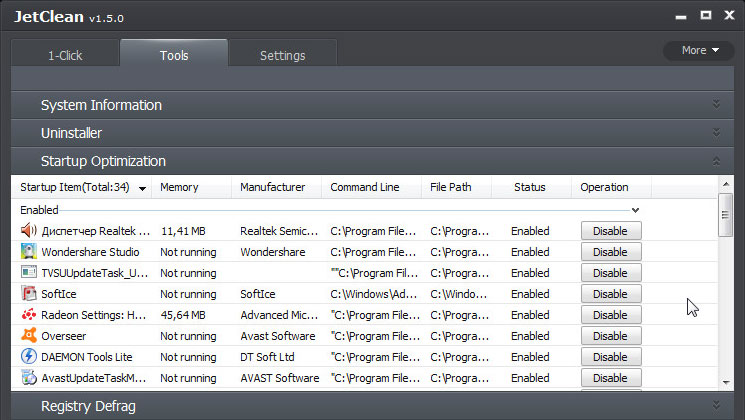 Performance
First check the main 1-Click menu. Let's select all possible functions here, namely registry clean, windows clean, apps clean, shortcuts clean and RAM clean. Let's configure all the parameters I need and click Scan now. The program in turn scans all the specified items: the whole test on our laptop took about 1-2 minutes. After that, JetClean displays the issues by category.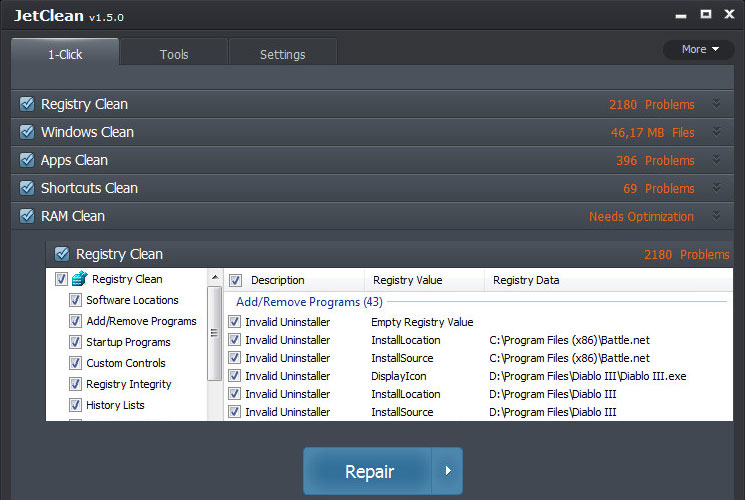 The next obvious step is clicking the Repair button. After a while, the menu with the results of the repair follows. In our case, JetClean was able to clear more than we expected: 2180 registry problems have been resolved, 46 MB has been cleaned with Windows Clean (which is not much, but we've been cleaning such files quite often). Apps Clean found and solved 396 problems, as well as 69 issues by Shortcut Clean.

And the main point of surprise is 3,603 of RAM clean - this is a very decent result, given that cleaning is done quite often. So, the 1-Click general cleaning menu has shown itself to be very good, considering that such cleaning is free.
For a more complete picture, let's test some features of the menu Tools. In the System Information it is possible to import PC data to a separate .html or .txt file. Let's see if it works. To do this, in this menu, simply select Export and specify the desired format. For example, save in .html format. Immediately after saving, the file opens in the browser specified as the default.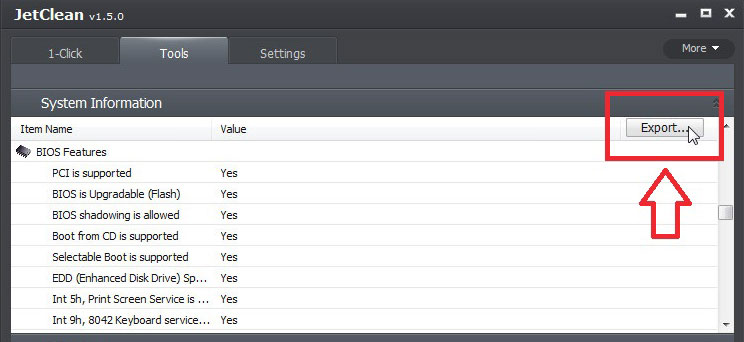 Next is Uninstaller. Just select any unnecessary program to remove, and see if everything works. Use, as in previous cases, is extremely simple, and does not differ from the usual system uninstallation of the program. Select the desired one and click Uninstall. For additional verification, we will use the search. As you can see the search works well.

Next is Startup Optimization. For example, disable some programs such as Epic Games and Driver Booster, and at the same time connect Skype to start the PC. Reboot and see the result. After rebooting the PC, we see Skype among the running programs. And these Epic Games and Driver Booster really stopped running with the start of the PC.
And last but not least, Performance Booster. This is a small utility by the same company BlueSprig, designed to free up PC resources and increase productivity. For more detailed settings, click the Customize button. Of course, you can set all the optimal settings yourself, but we will use the recommended settings.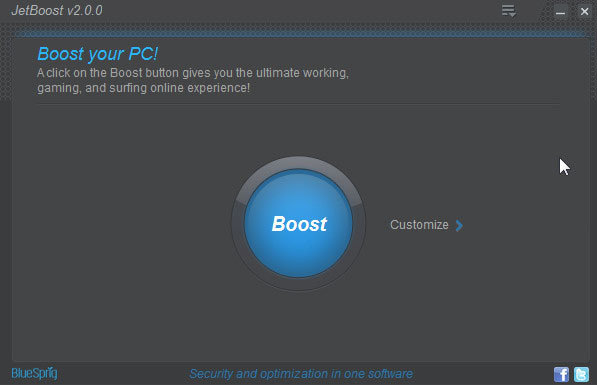 This window specifies the number of stopped processes, services, and the percentage output of productivity gains. Did the program really increase productivity by 38%? In our case, we did not notice any strong difference. If you want to put everything back in place, just click Restore and the program will return everything as it was.
Alternatives
JetClean is a free program for Microsoft Windows 10, Windows 8, Windows 7, Vista, XP and 2000. Including both 32-bit and 64-bit versions. You can download it on the official website of the developers. Alternative programs with similar functionality include:
CCleaner - similar functionality, there is a free version, available on mobile devices, 2 packages (Professional $20 and Pro Plus $30);
Tune Up - has a 30-day free version, a similar list of features, in addition, is available on iOS and Android;
Auslogics Boostspeed - shareware (there is a Pro version too), similar functionality.
JetClean review: Conclusion
So, now that we have reviewed all the features of the program and the tests performed, let's talk about all the other nuances and see if it helped to increase the performance of the PC, in its various forms:
Starting the PC. No actual changes observed.
The amount of cleared memory. JetClean was able to clear about 4 GB of memory, which is a highly positive result for a free utility.
Speed. The most noticeable effects: browser pages load significantly faster, resource-intensive apps like Fruity Loops perform better (e.g. FPS has increased from 55-58 to 60-63).
In conclusion, we can say that JetClean from BlueSprig is a good optimizer app, easy to use utility, the main task of which is to optimize the Windows system and clean unnecessary files.