Following the expansion of online businesses, people are given an opportunity to try themselves in just anything they are interested in. In case you've always wanted to be a stock trader but starting this type of business was too expensive and required a lot of effort, now it's the right time to start earning with great and easy stock trading apps you will learn about in this article.
Best stock trading apps
Warning: CFDs are complex instruments and come with a high risk of losing money rapidly due to leverage. Between 74-89% of retail investor accounts lose money when trading CFDs. Also some parameters like margin can be volatile according to market trends.You should consider whether you understand how CFDs work and whether you can afford to take the high risk of losing your money.
With millions of installs and leading positions in Finance category of both app stores (Google Play / App Store), eToro is an online trading platform that fits in a hand and is always with you. With over 2,000 financial instruments, eToro mobile app offers access to the same features as the web portal.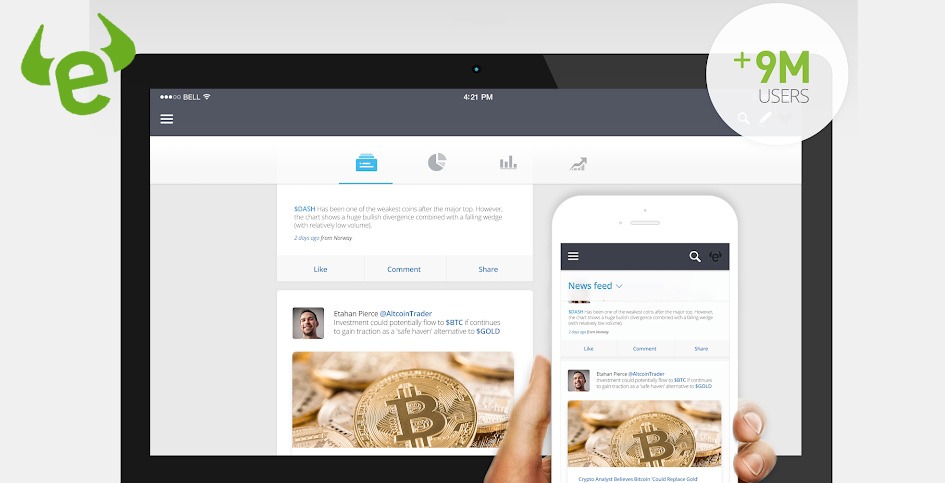 How it works: open an account and trade stocks, CFDs, cryptoassets, indices, ETFs, etc. Aided with real-time data, analytical tools and stop-loss on account, traders build up their portfolio. You may also find eToro among top CFD platforms to know more.
Cool features: virtual (demo) account with $100K for beginners to practice, insights from experts and community, 1-click trading, offline trading for selected orders.
User tip: When not sure where to start, make use of CopyTrader feature, replicating bids and investments of a specified trader. Also, don't skip setting a stop-loss, a minimum sum on account, not to lose money.
Business model: free to install, minimum initial deposit $200, withdrawal fee, inactivity fee.
Warning. 76.4% of retail CFD accounts lose money when trading with Plus500.
Plus500 is a recognized by its comprehensive trading screen with detailed information about past and current positions of the stock. The app is very rich visually and includes expansive charts. The fees and commissions are affordable and variable so investors of all skill levels should try it out.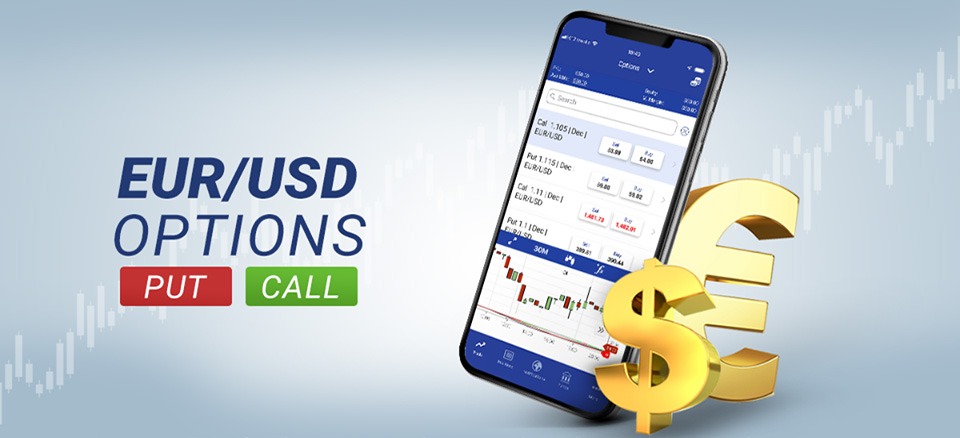 How it works: Plus500 is a proprietary platform with a strong focus on technical analysis and stock trading. The app allows the users to multitask within the program; trading in several markets and tracking the real-time quotes.
Cool features: Demo account, Risk Management, a variety of trading assets, E-mail alerts, Mobile alerts, Guaranteed Stop Loss, Available for all mobile OS.
User tip: Integrate all your trades in several financial markets by using the same screen of the Plus500 app.
Business model: €100 minimum deposit for standard funding methods / €500 minimum deposit for bank.  €10 Inactivity Fee.
Risk warning: 80.6% of retail investor accounts lose money when trading CFDs with this provider. You should consider whether you can afford to take the high risk of losing your money.

Free, basic, simple to use and of the best stock trading apps. Apart from the standard plans, the app offers premium memberships for golden features. The absence of commissions makes it extremely suitable for new investors.
How it works: After signing up and making a deposit, you can search for a specific firm within the app search bar and, similarly to all the trading platforms, monitor the flux of the company's revenues and invest accordingly.
Cool features: No minimum investment, no maintenance fee, no commissions. Scheduled deposits, company watch list, day-trade tracking, advanced order support. Newly added feature Robinhood Instant allows you to access the deposits (under $1000) instantly instead of typically waiting for three business days.
User tip: Deposit your funds immediately so you can catch a great deal once it appears. Have patience. If you see a growing potential of your stock, do not rush to sell it and lose money before even gaining it.
Advanced:
Robinhood Gold (Large amount of instant deposit, after-hours trading, credit line)
Cryptocurrency Trading (Bitcoin, Litecoin, Dogecoin, etc)
Business model: Free app, no commissions. Although it may seem too good to be true, Robinhood actually offers an opportunity to earn without taking any commissions from you and that's the key component of the app's official advertisement campaigns.
Toronto-Dominion Bank's app is ideal for advanced traders and inclusive simplified features for the beginners and training for investors. The software enables easy external money transactions and can be used on four different platforms.
How it works: Download the TD Ameritrade Mobile app from the store and register an account (in case you haven't registered on tdameritrade.com). With $0 account minimum, start investing and monitoring the stock market by remaining logged into your application.
Choose the initial investment amount and start earning money by trading. Advanced:
Retirement Account (Traditional, Roth, or Rollover IRA)
Education Accounts (Tax-free Coverdell, UGMA/UTMA accounts, 529 Plans)
Specialty Accounts (Advanced features)
Managed Portfolios
Margin Trading
Cool features: Transferring the funds between TD Ameritrade and external accounts, $0 account minimum, taxable brokerage account, in-depth account monitoring, price alerts, charts with indicators, customization of screens and lists, news and research, back testing, earning calendars.
User tip: You can track the real-time quotes on your Apple Watch, without using your smartphone. TD Ameritrade has four different platforms; Web Platform, Trade Architect, Thinkorswim, and TD Ameritrade Mobile App. Although you can use all of them, you must know the difference.
Business model: $0 minimum stock.

Stock trade app suitable for skilled traders with large investments and profitability. The app is available on all mobile OS systems and a Web platform. It offers powerful monitoring and analyzing tools.
How it works: Investors can buy and sell stock, options, future, bonds, mutual funds, forex, and trade online without interacting with the broker directly. To start trading, you need to invest the minimum of $500 as a deposit.
Cool features: Margin Analyzer tool, Margin Calculator tool, both updated frequently. Advanced customer service, 24×5 trading on most active ETFs. Real-time news and quotes, bar code scanner, comparison and performance charts, the customization of watch lists, voice recognition system.
User tip: Click the Complete View page to see all your assets and E*Trade account on one screen. It will also show you the investments overview. Analyze the data as fondly as you need and extract all the relevant information.
Business model: $500 minimum investment. In order to buy the stocks, you must pay $6.95. The price decreases to $4.95 in case you make over 30 trades per quarter. Other plans are brokerage accounts, retirement accounts, managed portfolios, small business retirement accounts. The app is known as the one with the highest fees in comparison to their rivals.
Low-commission stock trading app. Users can customize most aspects of the software, including its appearance and functionality. Upon registration, you can adapt your features depending on your skill level.
How it works: Upon registration, you must complete a questionnaire that will let this stock trading app determine your goals and investment methodology. Fidelity app provides you with ETFs and mutual funds you can use for your investments.
Cool features: Personalized feed, account review, and management, customizable alerts, adjusted tax schedule, ability to pay bills automatically, deposit money to the Roth or Traditional IRA. By connecting Fidelity to Echo, the voice response device by Amazon, you can get any answer about the stock changes immediately.
User tip: Find Feed Preferences and adjust your feed according to your needs. Use the Learning Center and select the financial area of your interest. Keep learning and listening to qualified sessions that will expand your trading knowledge.
Business model: $4.95 registration. Over 90 commission marked as "Free" ETFs that aren't exactly free as you must pay the expense ratio between 0.10% and 0.50% of the total balance you invested.
Read next: Top-13 investment apps.

SigFig is a stock trading app with a well-organized asset management and simplified, easy-to-track portfolio. Due to a moderately high account minimum in comparison with other low-cost apps, this program is more suitable for experienced traders.
How it works: SigFig is a specific platform as it utilizes third-party accounts of the users who must be previously registered on TD Ameritrade, Fidelity or Charles Schwab. It monitors and enhances the portfolio of the user, balances the investments and reduces the fees.
Cool Features: Add-on app, third-party account sync, free adviser, advanced Portfolio Tracker. SigFig automatically reinvests your dividends; automatically rebalances the funds on all the accounts for free.
User tip: You cannot manage your credit card on SigFig. In case you want to associate different financial accounts apart from the ones registered at its partners' platforms (TD Ameritrade, Fidelity or Charles Schwab), you will not be allowed to.
Business model: 2,000 account minimum. Manage your first $10,000 for free. After passing the limit of $10,000, the annual management fee is 0,25%. The fee for Diversified Income Portfolio is 0.50%.
Undemanding app for new, inexperienced investors seeking for the best way to start their trading career. Each user has the ability to own a retirement and standard account at the same time, on the same platform. Stash is very popular worldwide because it offers a range of flexible investing options.
How it works: Similarly to SigFig, Stash isn't a direct manager of the registered accounts. However, you can link it to your bank account and invest in a wide range of stocks and funds – over 3.000 listings. Literally 1 cent is enough to start trading. Dowload the app, set it up, choose a plan, make a deposit and start investing.
Cool features: retirement and custodial accounts, Partitions – to allocate funds in a smart way, Auto-Stash suit – including scheduler to set aside certain amount of income, save on round-ups, etc.; retirement calculator, personalized financial recommendations, portfolio diversification analysis.
User tip: Make use of $1/month pricing plan to try out all the basic actions as a beginner. Instead of using several apps to monitor and manage your finances, you can open a retirement account on Stash at the same time as operating your regular account.
Business model: $1 monthly fee for accounts under $5,000, 0,25% annual fee for accounts over $5,000. Stash Retire ($15 account minimum), custodial accounts (Available for users under the age of 18, registered by the custodian).

This is an extremely rare stock trading app with the ability to provide small purchases with the gift cards. The whole company is based on fractional shares and does not require large investments. Stockpile is primarily created for new investors, including children.
How it works: Stockpile offers "fractional shares", minimized stocks (instead of buying a whole share, user can buy 0.10 of it) and enables the users to invest in household-name companies. To complete the process, user must purchase a gift card and exchange it for the stock.
Cool features: Gift bundles, wish list, redeem for retail, credit card funding, physical gift cards validity. iOS and Android Stockpile app has all the features of the Web Stockpile version.
User tip: This stock trading app developed an expert learning system. Access its affordable education courses and learn everything about investing. E-gifts cost less than physical cards.
Business model: 0% minimum investment. Taxable and Custodial accounts, $0.99 fee per trade, $2.99 fee for the first gift card stock, $0.99 fee for every extra stock.
Schwab Mobile (Charles Schwab) is one of the leading stock trading apps, created for investors of all skill levels. The app design is very simple, making it easy for first-time users. It also includes a long list of advanced features for experienced investors, making it appropriate for every trader.
How it works: Schwab has over 4,000 mutual funds and 250 ETFs, both are transaction and commission free. The app has an exceptional industry research and is marked as highly efficient.
Cool features: Advanced industry research, available on Web and Mobile platforms, custom layouts, news and analysis, watch list, real-time quotes, association with Apple Pay.
User tip: Stick to funds found on the Schwab's no-transaction-fee list. In case you want one that you cannot find on the mentioned list, you will need to pay $76 for it.
Business model: 0% service fee / $1,000 account minimum. $4,95 trade commission, $100 gift for the first-time users, $76 fee for the transaction fund off the list.

Acorns is a user-friendly investment app associated with the bank account of the user. It automatically saves minor percentage off your daily credit/debit card purchases in your portfolio. Due to the simplicity and basic features, it is recommended for the first-time investors.
How it works: With the "round-up" system, Acorns monitors your bank account and keeps the minor changes from your purchase until saving $5 into your investment portfolio; then, it invests automatically to a certain portfolio you previously chose.
Cool features: Quick deposit options, no minimum investments, "Potential" tab that allows the user to see the growing potential, round-up multiplier.
User tip: By recommending the app, you receive $5 per every registered person. At the beginning, do not constantly check the app and monitor every spent dollar. Keep purchasing with your linked credit card/s and get surprised by the amount Acorns collected for you.
Business model: $1/month for users with the total balance under $5.000. 0.25%/year for users with the total balance equal to and over $5.000. The better the portfolio, the less affected you will be by the fees.
If you are an investor seeking automated investing and moderately low fees, WealthFront is surely worth a try. The app has an integrated tool that creates the best strategy to help you achieve a certain goal. Although you can create a diversified portfolio, WealthFront does not support fractional shares.
How it works: After registering, setting your goals and risk assessment, Wealthfront classifies the money you invested into ETFs (exchange-traded funds) and acts as your expert financial adviser.
Cool features: Portfolio Review, Tax Location, Index Funds, Automatic re-balancing, Smart Beta, Risk Parity. Path – saving system helps you set the goals and save efficiently towards achieving them.
User tip: In case you need advice and answers to some questions you cannot find in WealthFront's FAQ, visit the official Web blog of the company where you can find many interesting, educational posts and tips.
Business model: Free registration / $500 account minimum. $250 minimum withdrawal, %0,25 annual fee for accounts with total balance over $5,000. Portfolio Line of Credit for accounts with total balance equal to or over $100,000.

Extremely popular Indian app for users of all skill levels. It is great for first starters as it offers a no-fee first year upon registration. 5Paisa is a low-cost stock trading app with robo-advisory and online share market, including most features the leading financial apps provide.
How it works: Standard stock trading apps where you need to send an application and wait for a few hours until getting approved. Afterward, you can invest in stock of your preferences and use integrated tools of 5Paisa to monitor all your finances.
Cool features: Demat Account, Immediate transfer of the funds, Quick Order, Auto-Investor, real-time quotes, synced watch list, exceptional charting.
User tip: Do not rush with big investments in small-sized and middle-sized companies even when the offer seems very attractive. Do your research and if the firm actually seems stable, invest. If not, it is better to prevent a failure than deal with consequences.
Business model: First free year / free mutual fund account. Annual $400 ($5,80) membership / 18% GST for individual users. Annual $1,000 ($15) membership / 18% GST for non-individual users. $10 ($0.15) per trade.
Another globally recognized app with enormous trade possibilities for active traders, Trading 212 merges with all the major markets. The system emphases educational programs and apart from the mobile platform, you can access it from the web as well.
How it works: As a new user, you can try a demo account that will help you learn about this stock trading app and get familiar with it. Trading212 uses a segregated tier-1 bank account for all the money of their users.
Cool features: User-friendly app, Content-rich educational program, Automated Trading, Web and Mobile Platform, Trading Signals, Market Analysis, Chart Monitoring, One-click Execution.
User tip: After winning once or repeatedly, do not start increasing the size of your trade rapidly. Users usually have this reaction and invest all their gainings, thinking they will keep winning and eventually they lose most of it. Balanced investment is the key of the success.
Business model: Minimum deposit $150 (€100, £100). 1:200 Maximum Leverage, monthly reward of 10 commission-free deals. After the spent 10 commissions, each commission varies from 1.95 ($, €, £) + 0.05% to 1.95 + 0.08%.
Read next: 8 best stock trading web platforms.

FAQ
Q: What is the best app for trading?
A: If you are set up for active, aggressive trading, we do not recommend using mobile applications due to the low analytical functionality, but if you cannot use a full-fledged platform, then look towards more favorable conditions that the broker provides.
Q: What is the best investing app?
A: EToro is very popular among beginner investors because of the possibility of social copy-trading as well as Robinhood due to the lack of commissions.
Q: What is the best stock app for Android?
A: It all depends on your trading strategy. For example, some brokers and their applications have a limit on the number of transactions per day, which will be a negative factor for the scalping strategy, and some brokers do not allow scalping at all, as a result of which a positive balance can be written off. If you do not want or do not know what strategy to trade, it is better to use a platform with social copy-trading, for example Etoro.
Q: What is the best trading app for beginners?
A: For beginners, it is best to use a platform with the smallest spreads and commissions or their complete absence, as well as the absence of a limit on the number of transactions. Also, if you are a novice trader, we advise you not to use a leverage.
Q: Does Google have a stock tracker?
A: Google doesn't supply a standalone stocks tracker app in Android, it does provide a way to track stocks in Google Now. To monitor a particular stock, tap the menu button in the top left corner, then select Customize, and finally, Stocks. From there you can search for the symbols you want to follow, and they'll be added to a new card.
Q: How can I buy stocks for free-commission?
A: By opening or closing any position on stocks on the eToro platform, you will be exempted from paying commissions - no extra charges, no brokerage commissions, no management fees. You can also choose another platform from our list.
Q: Are stock trading apps safe?
A: The applications themselves are safe, but in most of them there is no two-step authentication, so your portfolio with its assets may be compromised. Thus, use complex combinations of login and password to increase your account security.
Q: Is trading online safe?
A: Assets speculation is generally a dangerous investment, especially for beginners, because most investors lose their savings.
Q: Is online trading a good idea?
A: Yes, this is a good idea if you invest personal, extra money and are ready to spend a lot of time on training. Perhaps in time you will start to get a stable income.
Q: What is the best free trading app?
A: Applications for the mobile platform are almost all free, but the conditions for their use, their functionality and fees can vary greatly. Depending on the experience and trading technique, for each speculator the best platform will be individual.
Q: How do I start trading?
A: We advise you to start trading on a platform that provides a demo account with the conditions that suit you most. Do not rush to switch to real money, use a demo account for at least a month.
Q: How can I buy stock in my phone?
A: Choose a platform / broker that suits you under all conditions, after which you can create your account, make a deposit for the required amount, find the asset you need and purchase at market value or place a buy order at the desired cost (upon reaching the market price at your order, your system will automatically acquire an asset).
Q: How do I look at Google stocks?
A: You can search for the stock of interest in the application from your broker, if there is none, go to google.com/finance and in the search bar find the stock that you are interested in.
Q: Can you day trade on your phone?
A: Yes, you can, but it's very difficult to do a qualitative analysis from your phone.
Q: Can I trade with $10?
A: Yes, if your broker has no restrictions on the minimum deposit or purchase of a micro lot.
Q: How much do you need to start trading?
A: As much as you can afford so that in case of loss you do not feel sorry.
Q: How much money do day traders make?
A: This is all very individual. Someone loses millions in a day, and someone earns these lost millions and there are those who earn much less than those who lose them.