Juggling work, kids and home routine is always tough. There's no time to properly watch a TV show, even on YouTube, as we used to back in the day. These factors gave birth to a new type of infotainment – podcasts. It is easy, accessible and requires less intense concentration by a listener. 
As anything that becomes popular, it gains more participants, more preachers. If you are reading this article, most likely you are no exception. We'll walk you through all the basics and all the stages of how to start a podcast, how to choose topics and guests, how to record and edit, how to promote and earn money, and other useful tips. 
What is a podcast?
Podcasts originate from the 2000s when radio shows were at their peak popularity. Both things are basically the same – a talk show with guests or a monologue on specific issues (politics, business, cars, movies, music, lifestyle). Yet podcasts rose higher because listeners can choose a time, topic or episode, as well as pause and continue anytime.
Also, episodes are distributed online for global and all-time access, the need for specific equipment is minimal. Or at least the latter applies to beginners, as the entry threshold is relatively low. In 2020 every third person around the world owns a smartphone and it can be enough to start recording podcasts.
Basic skills of a host
It's evident that first efforts in podcasting are never perfect, even with expensive equipment, and that's fine. 50% or more of your creative success depends on you directly. You definitely know a person whose stories you can listen to for a long time without interruption. So the narrator's skills are of "make or break" importance.
Tone and presentation.

Especially for monologue podcasts. It would help if you listened to your voice tone – if it sounds monotonous and uninspired, the chance is that listeners will turn off an episode in the first few minutes. Try to make it more lively, make pauses to underscore certain points, etc.



Voice.

We all agree that listening to a healthy and clean voice is much better than listening to a husky and broken one. Try to avoid alcohol, smoking, and, of course, rehearse.

Let friends listen to early material, take criticism to correct mistakes.



Expressiveness.

You'll reduce the need to edit the recorded material many times, thanks to this skill. Read any tongue twisters to improve it, but focus not on reading speed but on expressiveness.

Practice for at least a month before recording a show. 
How to choose a podcast format
Defining the primary goal will help moving forward. Why would you invest time and money into this kind of activity? Do you want to become famous or maybe increase product sales? Do you want to communicate to as many people as possible and become a social influencer, or you just plan to talk to customers? So to choose a format, consider standards that have already formed in recent years in this regard.
No huge investments, but one has to lead and fill whole episodes by himself. Given the average duration of 45 minutes to 1 hour, it is quite challenging for a host. Pros are independence, freedom of topics and style, free schedule, while cons include audience retention and high speaking skills. A fine example is The Gist with Mike Pesca.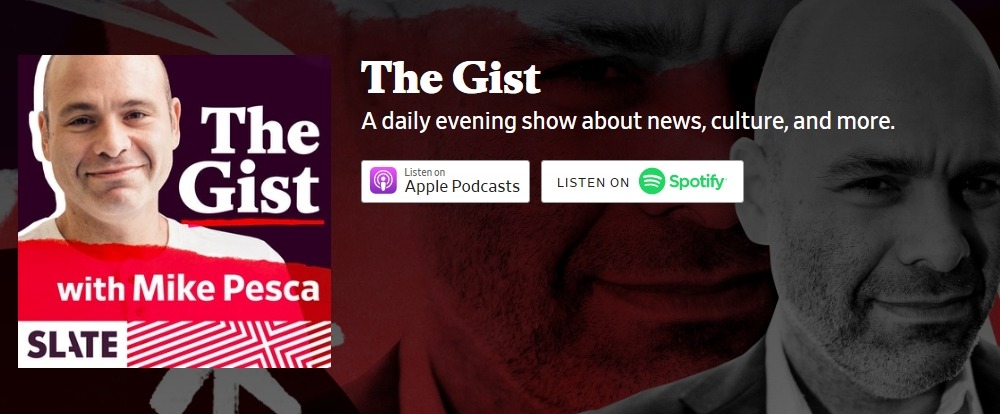 This is simpler and more engaging – a new guest for each new episode. Life stories, behind-the-scenes facts, jokes, positions on policy, educational conversations on science, etc. – with a competent approach it can increase the audience drastically. This format is at the top right now. It requires less editing and a guest speaks most of the time, although there's already an intense competition. The most famous example is The Joe Rogan Experience.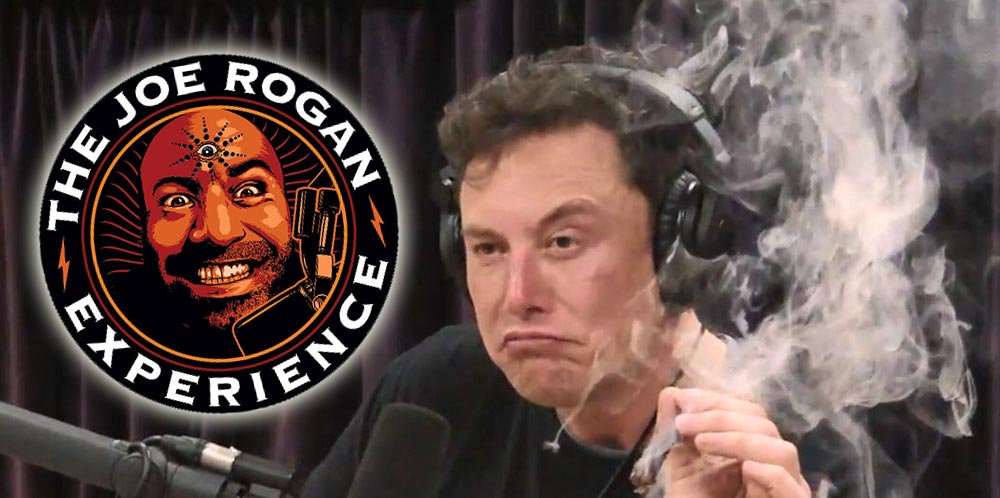 Usually, 2 or more hosts participate in this podcast format, having a conversation on different topics, and sharing opinions. As a rule, such series are uploaded in original form – uncensored and without extra takes. This preserves the specific atmosphere of the conversation: light form, humor, expertise and human touch. However, the editing part is quite challenging. Check out The Talk Show With John Gruber as an example.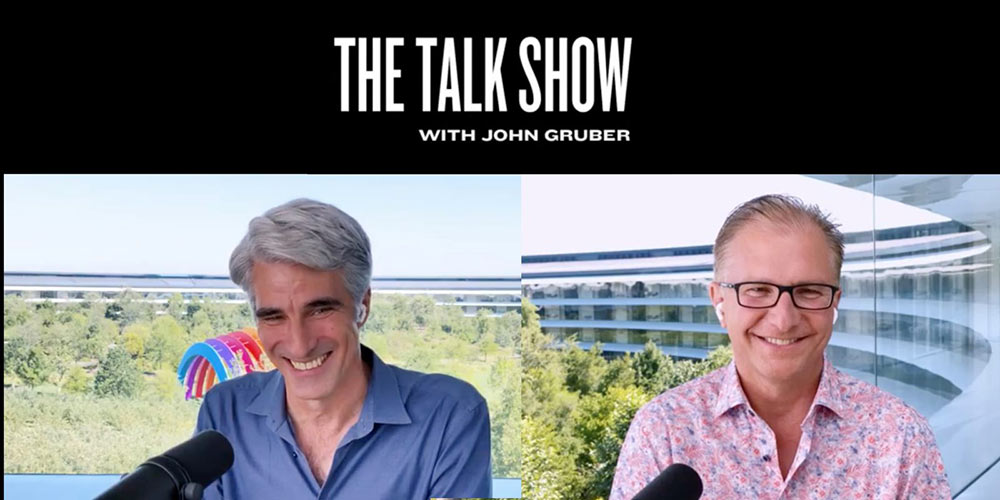 Professional storytelling
Requires large investments, is tough to edit and involves multiple people. Usually, such episodes are accompanied by sound effects, background music, etc. There is a plot with a conventional structure: introduction, unfolding, culmination and conclusion. Each episode can take up to 2-3 months to compile. The payback is less competition and high audience interest. See The Habitat to get the idea.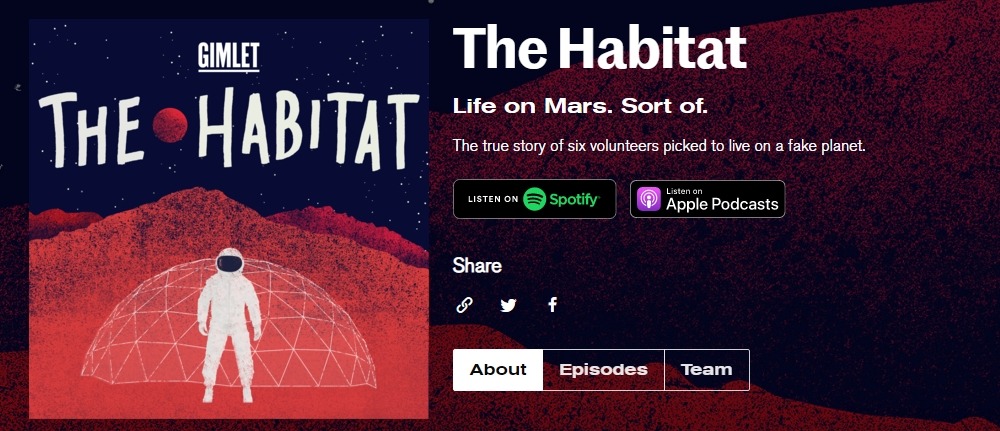 Make up your own formula and format and it can either lead to success or rejection by listeners. One can combine the advantages of different forms into one and vice versa. As in music, video, or writing a book – experimenting is allowed. It could become the next big thing, but no easy path to it.

To sum up, here are key aspects in comparison:
| | | | | |
| --- | --- | --- | --- | --- |
| Podcast format | Popularity | Editing difficulty | Cost | Competition |
| Interview | High | Middle | Middle | High |
| Monologue | Middle | Low | Low | Middle |
| Storytelling | Middle | High | High | Low |
| Talk show | High | Middle | Middle | Middle |
| Own format | Low | – | – | Low |
Choosing podcast topic(s)
One of the essential stages of how to start a podcast is choosing the main topic. The initial thought is most often popular themes from a tip of the tongue, yet no need to hurry. Remember this: a subject should be of interest and passion to you personally, you should have at least some expertise in it, a subject must be absolutely clear and fit a certain niche.
Example #1. An auto parts store plans to start a podcast to increase sales. The trick is not to talk about auto parts, it's not that interesting. Make it about cars, or sports cars, and plug a store wisely when it seems natural.
| | | | | | | |
| --- | --- | --- | --- | --- | --- | --- |
| Example | Best subject | Niche | Sub-niche | Demand | Clarity | Monetization options |
| Auto parts store | Cars | Sport cars | Porsche Fan Club | Middle | ✔ | ✔ |
Example #2. Similarly, let's take an example from another market.
| | | | | | | |
| --- | --- | --- | --- | --- | --- | --- |
| Example | Best subject | Niche | Sub-niche | Demand | Clarity | Monetization options |
| Camping store | Traveling | Hiking | Long-distance hiking | Low / Middle | ✔ | ✔ |
Equipment for podcasting
The essential equipment for podcasting enlists microphones, audio interface (external sound card), and headphones – to monitor and listen to final results. A phone could be used for recording too, but quality will be poorer. All equipment could range from budget to professional in terms of pricing.
Microphones. All microphones have 2 types of connections – USB and XLR.
USB mics have an easy setup, good sound quality thanks to a built-in sound card. Connection: Microphone > USB Cable > PC. 
XLR mics connect via external audio interfaces, and thus, have higher recording quality. Connection: Microphone > XLR Cable > External Sound Card > USB Cable > PC.
No less important factor is a pick up pattern for a type of microphone – condenser or dynamic. Condenser mics provide more detailed sound capture, yet without a special sound-proof place/studio it will record background noises too – keyboard clicks, phones, fans, car noise, etc. 
For XLR types we recommend using one of the best budget sound cards – Focusrite Scarlett (Scarlett 2i2 fits the most cases). A shortlist of popular microphones among podcasters:
USB microphones: condenser (Blue Yeti, Samson C01U Pro, Audio Technica AT2020USB +, Rode NT), dynamic (Audio-Technica ATR 2100x, Samson Q2U, Rode Podcaster USB).
XLR microphones: condenser (Audio Technica AT2020/AT2035, AKG P120/P220, Rode NT 1A), dynamic (Audio-Technica ATR2100x, Samson Q2U, Rode PodMic, Shure SM7B).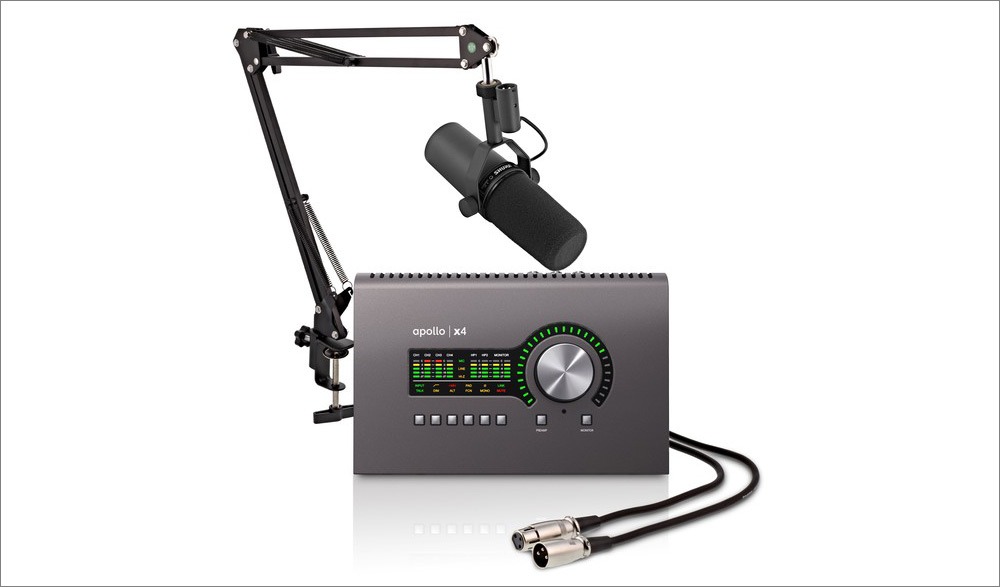 Headphones. Main criteria to pay attention to: comfort, sound isolation, frequency range. As a rule, studio monitoring headphones are used transmitting all the audio in detail. At the same time, we don't recommend spending money on extremely expensive products. For proper monitoring quality, we recommend the following models:
Audio Technica ATH-M20X

($49) /

M30X

($69) /

M40X

($99). Allow to work for a long time without any problems, fit the head well, bring good sound quality and warm bass. 

Sennheiser HD 569

($150).

Stylish, comfortable, and decent sound. Even despite the plastic construction, it can serve for many years with careful use. However, slight oversaturation of high frequencies is the issue for many users.

Beyerdynamic DT 770 PRO

($159). A legendary headphones model, used by numerous podcasters, composers and music fans. Excellent quality sound, rich bass, and clear high frequencies, as well as gentle ambushers.

Additional accessories may include a pop filter (prevents air from entering the microphone), a boom mic arm (a flexible holding stand), a shock mount (mic holder neutralizing vibrations). 
How to record and edit a podcast
The recording should not be a complicated process. All software programs follow basically the same workflow, so we'll go with a free audio editor Audacity as an example. To learn to record from a microphone, follow these steps:
Step 1: Make sure that your exact microphone is selected in the Input settings.
Step 2: Before recording set the microphone to Mono mode.

Step 3: Click the REC button to start the recording process. 
Step 4: Use the STOP button to finish.

Try to record your voice so that the highest point of the audio track does not reach the volume limit on the scale. If it goes too far, even with a moderate tone of voice, use the microphone volume control for optimal adjustment.
Then you will face audio track editing anyway, cause the chance to record everything correctly for the first time is meager. Each action that is related to editing can be divided into 3 groups: editing (cutting, grouping, adding effects, intro, etc.), mixing (adjusting volume, managing frequencies, etc.), and mastering (processing the final sound). A quick tip is to use the compressor to stabilize an audio track. It goes like this: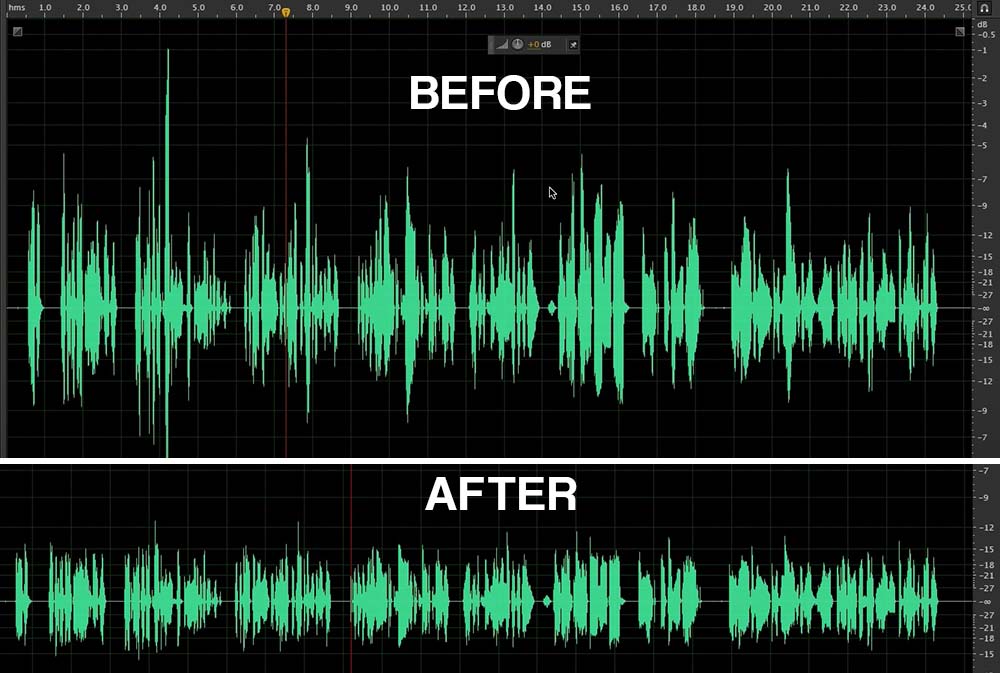 General recommendations: delete long pauses, use the equalizer to manage highs/mids/lows, add background music, edit metadata (artist name, episode name, etc.), export an episode MP3 (format) 128 kb/sec (bit rate), 44.1 KHz (sample rate). Check out thematic tutorials online. You can even hire an audio editor on freelance platforms such as Fiverr, Upwork, Freelancer, etc.
Software for audio editing (DAW) 
Entry-level: WavePad, Audacity, Hindenburg Journalist, Adobe Audition. Come with editing functions such as cropping, copying, deleting, etc.,  effects, tools, as well as support a massive number of audio formats – MP3, M4A, WAV, WMA, AIF, FLAC, etc.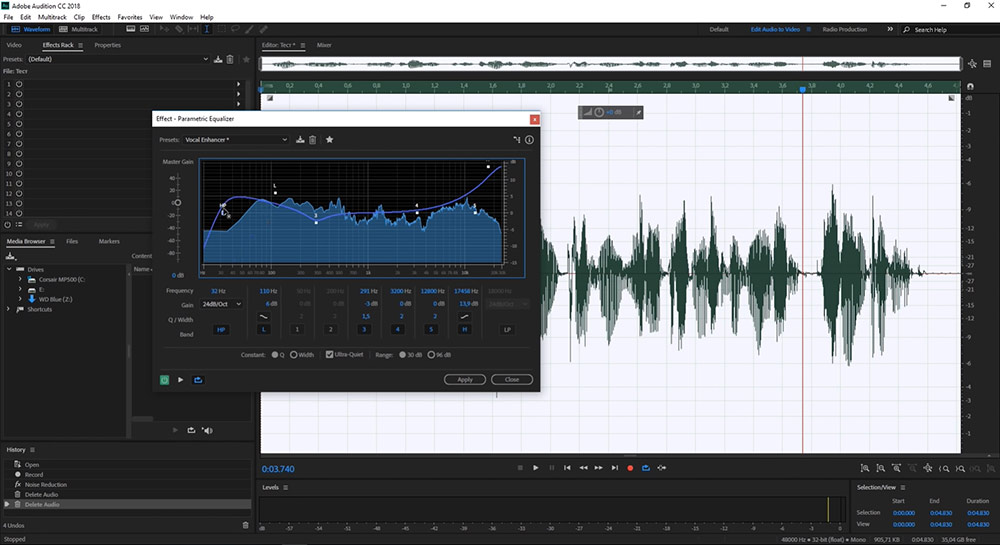 Professional DAWs: GarageBand, Logic Pro, FL Studio, Ableton Live. Pro audio recording and editing, composing music and sound effects, multiple audio tracks, every known music format.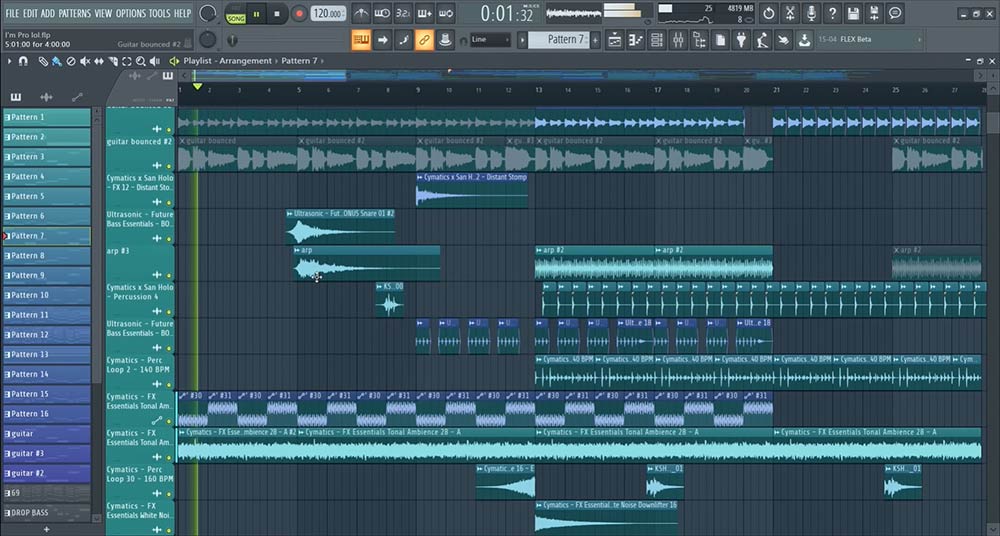 Let's summarize.
| | | | | | | |
| --- | --- | --- | --- | --- | --- | --- |
| Software | Price | Editing features | Effects | Sound design | Mixing / mastering | OS |
| Ableton Live | $440 | ✔ | ✔ | ✔ | ✔ | Windows / Mac |
| Adobe Audition | $240 | ✔ | ✔ | – | – | Windows / Mac |
| Audacity | $0 | ✔ | ✔ | – | – | Windows / Mac |
| FL Studio | $199 | ✔ | ✔ | ✔ | ✔ | Windows / Mac |
| GarageBand | $0 | ✔ | ✔ | ✔ | ✔ | MacOS |
| Hindenburg | $95 | ✔ | ✔ | – | – | Windows / Mac |
| Logic Pro | $199 | ✔ | ✔ | ✔ | ✔ | MacOS |
| WavePad | $0 | ✔ | ✔ | – | – | Windows / Mac |
Intro and outro
Introduction and ending are essential components in modern podcasting, bringing personal touch to each episode, as well as building awareness. Duration may vary from seconds to minutes, depending on podcast format, structure, individual preference.
Intro. Include the title, episode name/number, the host name(s), taglines, disclaimers, etc. Prepare a template to make it easier to record, for example:
Hello, my name is ABC, and this is the XYZ podcast. This show is about The Topic and in today's episode will deal with This Issue. We'll talk about it and try to find the solution for The Issue, as always. Stay tuned, folks. 
Add some background music for more lively and epic impact, but be careful not to get stuck in copyright claims. Also, do not use mediocre or known songs, better find something fresh and make it associated with your show over time. A short list of services to check out: Audiojungle (paid), Pond5 (paid), Amazon (paid), Free Music Archive (free), YouTube Music Library (free). For voice-over talents visit Voicecrafters, Bunny Studio or Voices.
Outro. Before ending an episode, add a Call-to-action part, such as reminding people to subscribe to a channel, join a Facebook page, leave a review, donate, etc. You can use the same music and voice as in the introduction. Make sure to thank the audience for listening. If you've got sponsorship, mention a sponsor too for sure. Outro template example:
Well, friends, this is it. My guest and I talked extensively about The Issue. Send your messages and complaints to This Site and don't forget to join our Facebook group. For more information, upcoming guests, all episodes, please go to This Site. The sponsor of this episode was ABC company. Thanks for listening. I'm XYZ, see you soon!
NB: Podcast title is of importance too. Clear, original and topical. Consider Don't Keep Your Day Job podcast by Cathy Heller. Understandably, the show is aimed at people who don't like their job, there are no similar titles. A general rule of thumb is not using the word "podcast" in the title.
Cover art
The podcast image must be square with the recommended size 3000×3000 pixels. There are 2 acceptable formats – JPEG and PNG. The art should visually display the main podcast subject, making a positive impression before even listening. Avoid overused images like microphones, headphones.
A visual editor app like Photoshop to produce imagery, or plain online platforms such as Canva, PicMonkey, Stencil. Besides, visit stock image libraries like Pexels. Also, a skilled designer will push things forward faster and provide better results – check out 99designs, Fiverr, Upwork.
How to upload a podcast to iTunes, Spotify
Promotion starts with digital platforms like iTunes, Spotify, Google Podcast. Many today's hosting platforms provide a direct upload feature. So let's make a shortlist of popular hosting platforms: 
You can also check our Best free podcast hosting platforms with comparison and user tips. Let's compare those five.
Hosting Platform
Free version
Premium (cheapest)
Upload limits
Bandwidth / Download limits
Buzzsprout

✔

$12

2 hours per month (Free), 

3 hours per month (Pro)

250 GB per month

Captivate
–

$19

Unlimited

12.000 downloads per month

Podbean

✔

$9

5 hours total (Free), 

Unlimited (Pro)

100GB per month (Free), 

unlimited (Pro)

RedCircle

✔

Free

Unlimited

Unlimited

Transistor
–

$19

Unlimited

10.000 downloads per month
To upload a podcast on iTunes, Spotify, Google Podcasts, etc. follow the next steps:
Step 1: Choose one of the hosting platforms, and sign up.
Step 2: Go to a appropriate tab for podcasts and fill out a simple form, which usually includes a podcast name, description, image, category, etc.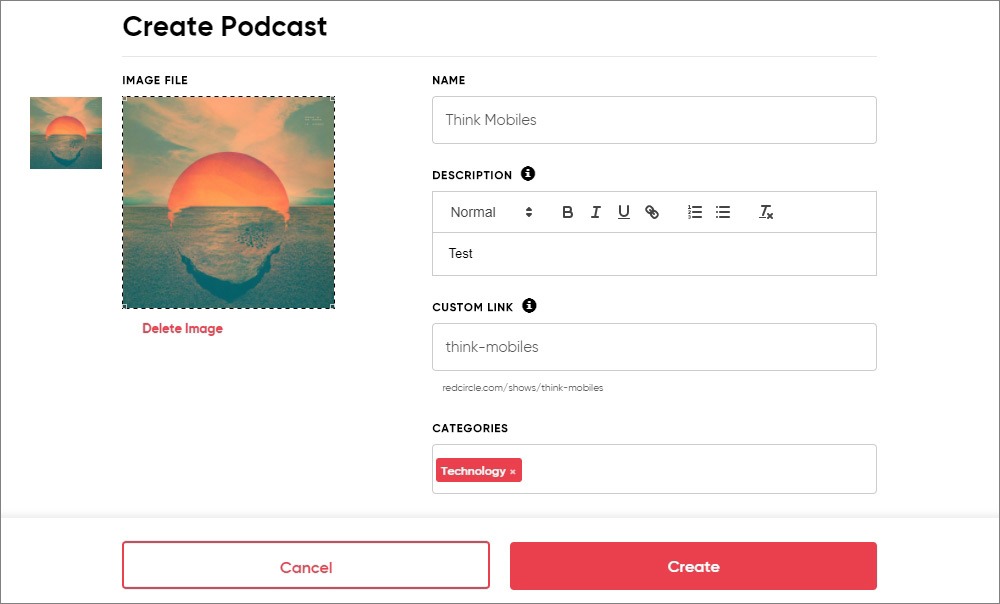 Step 3: Upload the final audio file – in MP3 format, 128 kb/sec bit rate, 44.1 KHz sample rate. 
Step 4: Find the unique RSS Feed link and copy it. It is usually used for connection between a hosting platform and a library such as iTunes or any other.
Step 5: Choose a platform to distribute a podcast on, log in. In iTunes, for instance, everything is done manually through iTunes Connect with Apple ID. 

Step 6: Paste the RSS Feed into the appropriate place and use Validate and Submit buttons to complete the upload. It may take several days then to approve and publish, so be patient.

How to promote a podcast
Keywords.

iTunes search engine works the same way as Google or YouTube, so choose keywords wisely to get visitors.

Podcast image

. Make it exciting, lively, thought-provoking, controversial, funny, atypical… anything but common style.

Create a website.

It might be challenging, yet it will help grow your brand faster and make it easier for future listeners to find the show.

Be a guest on another podcast.

If you manage to raise curiosity of listeners outside, they will most likely come to check your stuff too.

Facebook ads

. With this tool, you can reach the right audience. Also, work with Facebook groups. 

Outstanding content

. It's pretty obvious, right?

Social media.

Promotion via Facebook, Instagram, Twitter, etc. will generate more listeners. If possible, record a video podcast and upload it to YouTube.

Giveaways

. Such tactic is quite useful too, even though 35-40% of the coming audience will unsubscribe/unfollow at the end of the contest. 
How to monetize a podcast
The most common way is advertising, but one can't get such deals until a certain amount of audience is obtained. Let's take a look at some additional monetization options:
Affiliate products sale

. Promote products and take money for it, just avoid low-quality items.

Coaching / Consulting

. A friendly relationship with the audience may also lead to mentoring, guiding people, counseling in decision making, and thus get your piece of a pie.

Digital sales

. Online courses, music, books, tutorials, etc. 

Live events hosting

. Sooner or later, fans will want to meet you, which is an excellent opportunity to earn.

Paid subscription

. A special option for people who want to support your show, for example through

Patreon

.

Physical products

. Merch, books, mugs, etc.

Paying guests

. Many people want to speak out or promote something.
P.S. Common mistakes
Not starting at all.

"It's too late to start", "My show won't be good enough", "I won't  earn a dime", and more down the line. Podcasting is still growing, so why not try it.

Bad podcast name.

Make it easy to find online. No sense in including your name as listeners do not know you yet.

Copy and paste.

Don't repeat what others are doing, even if it inspired you in the first place. Make up your own thing.

Not listening.

Plan is good, but listen to what the guest is saying and build on that

.

No research on guests.

You should be prepared to discuss any topic that might come up.

Bad sound quality.

This directly affects the audience retention, in a negative way, of course. 

Money goal.

Unfortunately, you have to work hard for a long time until making money on a podcast.

Poor guest presentation.

Untimely name introducing, at the very beginning for example. Try to build interest: "Today's guest is a person who has made $200M in 10 years. His most famous works are A and B, and his next book will be available on September 20. Ladies and gentlemen, John Doe".
Read next: Best video editing software.