Virtual and Augmented Reality are among the leading tech trends of the decade. Even though for someone VR and AR still seem to be a Sci-Fi concept, many companies have been successfully leveraging these technologies and earning money on it. Possibilities are vast: games, advertising,  medicine, manufacturing, media, staff training and more. When looking for an expert company to outsource VR or AR projects, consider Queppelin - a software development agency with innovative solutions and technologies.
Key facts about Queppelin
| | |
| --- | --- |
| Established | 2010 |
| Service lines | Mobile app development, web design and development, custom software, AR/VR, blockchain, QA |
| Employees | 50 |
| Hourly rate | $25 |
| Location | Gurugram, India |
Since the inception in 2010, Queppelin has began to gain trust and occupy leading positions among Indian AR and VR companies. In 2013, Facebook joined the ranks of the company's customers, and later Queppelin expanded its representative offices beyond Gurgaon -  Bangalore (India), Los Angeles (USA), and Brighton (UK).
With 10 years experience, the company aims to help customers to unravel the potential of AR / VR. Queppelin team specializes in technologies such as Unity3D, AR KIT, ARCore, Vuforia, MAYA, 3DS Max, etc. It is not surprising that besides Facebook, their client list includes Snapdeal, Times Internet Limited, Times of India, Nokia, Samsung, Micared, and many others.
What Queppelin can do for you
Augmented and Virtual Reality 
Among the company's expertise, a special place belongs to the AR and VR projects. Both Virtual and Augmented Reality can provide fascinating and new user experience, save money, as well as boost marketing impact. Practical applications enlist training, learning, entertainment, games, transportation, logistics, tourism, design, etc.

Queppelin specializes in developing AR mobile apps, based both on markerless and marker methods. These are useful AR apps for healthcare, media, real estate, travel, finance, automobile industries. Their AR-related tech stack contains SLAM (Simultaneous Localization and Mapping), cloud recognition, 3D object tracking, smart glasses.
For Virtual Reality app development the team uses tools such as Unity 3D, Unreal Engine, WebVR, Blender, Sketch-up, CryEngine, Amazon Lumberyard. VR services include consulting, VR game development, VR training app development, VR marketing solutions, support and maintenance.
By the way, discover more top VR companies and best AR companies. 
Mobile app development 
General mobile apps, gaming apps, ecommerce apps, and so on for any niche, platform, and technology, including iOS, Android, cross-platform, and Augmented Reality. Through the Agile project management process, which includes analysis design, quality assurance, development, release to market, the team strives to acquire only best results for their clients.

Website development
Queppelin provides several types of website services, i.e. responsive web design, mobile web design, web app development, web design. The process undergoes the same basic stages, as every modern software project: analysis, planning, design, development, testing, delivery, maintenance. To ensure website compatibility with various browsers and devices, the team adheres to responsive web design (RWD). 
The approach is to adapt the website view via proportional grids, flexible images, and CSS3 media queries. Thus, the audience increases, which leads to higher traffic, conversion rates, as well as visibility in search results.

Software testing 
By providing testing services, Queppelin focuses on detecting and fixing errors present in  software applications. Their expertise lies in performance testing (JMeter tool), automation testing (Selenium 3.0, Selenium WebDriver, Selenium TestNG), and manual testing (Github as a bug tracking tool) throughout all the software development lifecycle.
Custom software development 
Uniquely designed, customer-ordered software, not produced for reselling. As of today, Queppelin offers custom mobile app development and custom web design services. One special area of passion for Queppelin is task management software. Apps to plan, manage and organize resources - they develop those, in addition to fleet, payroll, event management software, and alike.
Other services: UX/UI design, game development, data analytics, SaaS, open source solutions.
Case studies
Let's start with something in style, for instance a mobile app (iOS, Android, Blackberry, Windows) for the first mobile food ordering company in India - TastyKhana. A team of 30 Queppelin engineers were involved to make an app where customers can choose a restaurant (9,000+ places across India). As a result, TastyKhana managed to hit the 4th spot in the food delivery category on both Apple and Google app stores in the region. Later, due to success, TastyKhana was acquired by FoodPanda.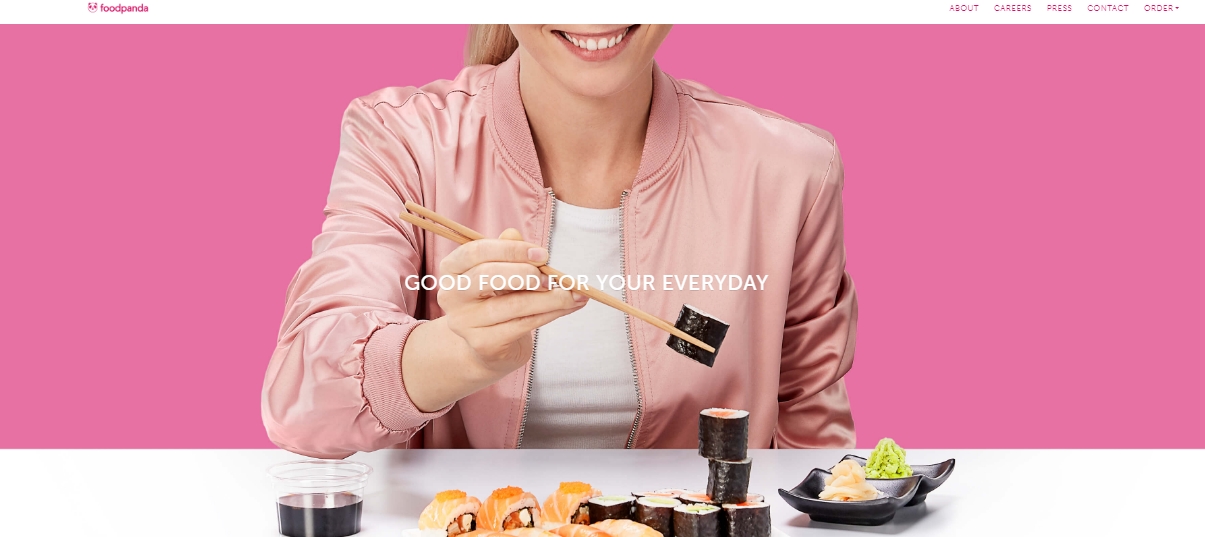 Another disclosed project was for Indian online-only wear brand YepMe. Twelve specialists worked on it, with the goal of launching a high-performance application, with top-notch design. Serving a mass audience of 850 million visitors is no joke. Tech stack involved .Net 4.0, MSSQL 2008, MVC, JSON. Another challenge was multilingual functionality, yet despite everything, a flawless user experience was achieved and combined proper functionality.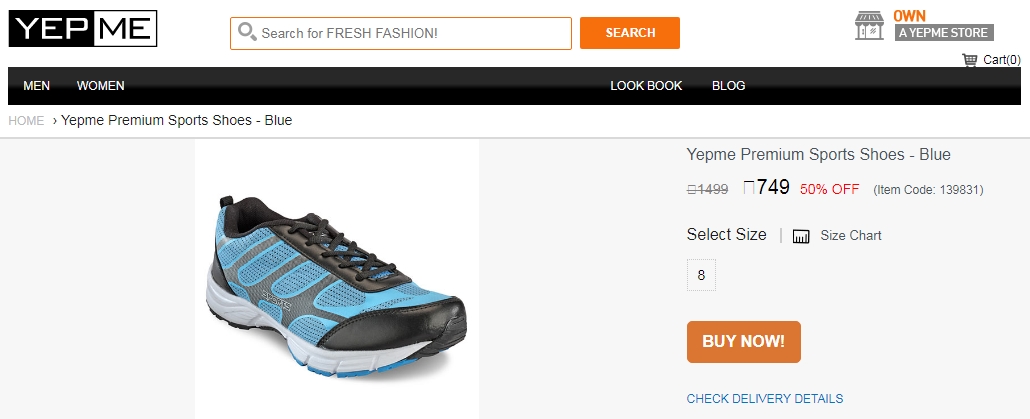 In the Queppelin portfolio we could also find a case for the leading document management software provider in Japan - Micared. They required an Android-based app for KDDI and Samsung. Applications had to be able to interact with any WebDav server and popular data formats, e.g. pdf, .gif, .doc, .mp3, .mp4, .xls, .txt, .mov., .jpg. At the same time, it had to work with non-Latin based languages, such as Japanese.
One more project was iClinic app, which was aimed at assisting doctors in sharing medical data and, thus, providing proper diagnosis. From a technological side, the project was quite complex and involved hardware (Amazon EC2, RDS), medical equipment (ECG, sphygmomanometer, stethoscope), video cameras, and software such as .Net 4.5, Visual C ++, MVC 4.0, ASP.NET SignalR 1.1.3, OpenTok. The app provides data readouts from medical equipment and transfers it to a doctor, plus online diagnostics, web chat and video calls.