The widespread accessibility of the Internet made e-commerce the most popular sales channel. Modern platforms allow to be available anywhere in the world and manage business processes without leaving home. The consolidation of many functions within one platform always makes it more difficult. So nowadays e-commerce unites sellers and customers together with developers and designers like never before. It's happened because today e-commerce working on constant analysis of the sales methods efficiency. And another reason is that the Internet objectively offers a bigger number of customer relationship methods some of which are impossible to implement in physical stores.
Key facts about Absolute Web Services
| | |
| --- | --- |
| Established | 1999 |
| Service lines | Ecommerce Solutions, Web Developing, Mobile Developing, Branding, UI/ UX Design, Digital Marketing, Content Production |
| Employees | 55+ |
| Avg. hourly rate | $ 100-149 / hr |
| Location | Miami, Florida, USA |
Absolute Web Services is an e-commerce and marketing company founded in 1999 in the US. Their main headquarter is located in Miami, but they also have an extra office in Los Angeles.
Absolute Web Services is a company that has 20 years of experience in developing B2B and B2C solutions for e-commerce. They are always placed at the forefront of e-commerce development due to their creative thinking and building thoughtful marketing strategies.
In general, there are 6 key areas where they have high expertise: Web Developing, Mobile Developing, Digital marketing, Content production, UI / UX design, Branding. Absolute Web Services can independently complete a full-cycle of creating and maintaining e-commerce solutions of any complexity. This fact protects its customers from unplanned expenses since there is no need to look for additional contractors.
This awards list can show the company's specialists high skills. Note that this Awards only for 2019:
Best Content Marketing Agency in Miami - Expertise
Best Web Designers in Miami - Expertise
Best Branding Agencies in Miami - Expertise
Best Mobile App Development in Miami - Expertise
1st place in Wue Storefront challenge - Vue Storefront
The services company may provide
Web Developing 
 The software created by the AWS has very high-quality thanks to its partnerships with leading e-commerce solutions developers. They entered into official partnerships with market leaders such as Magento, Shopify, WooCommerce, BigCommerce, VueCommerce, and others. AWS developers can set up from scratch a website or create customized integrations for any platform.
 Absolute Web Services uses an integrated approach, so they build a development process on stages. During every stage, they create a detailed analysis for existing analogs and propose technical support services, if needed. First of all, modern e-commerce website should be convenient and fast, so AWS also has partnerships with popular integrations and technological developers:
| | |
| --- | --- |
| Infrastructure partners | Nexcess, Rackspace, WP engine |
| Integration partners | TaxJar, Synchrony financial, Square, smile.io, Signifyd, ShipStation, Nextopia, Klevu, CyberSource, Bolt, Avalara, Authorize.net, Amasty |
| Marketing partners | Yotpo, Trustpilot, Refersion, Privy, Okendo, Nosto, Mailchimp, Klaviyo, Hubspot, Google Partner, Drip, dotdigital |
| Technology partners | BigCommerce, cs.cart, Magento, Shopify, Storefront Cloud, Vue Storefront, Woo Commerce |

Mobile App Development
In mobile app development, AWS uses the same principles as for web development. However, their work can be characterized by high autonomy in-app code writing. Application complexity does not matter, because they have a successful experience in developing more than 36 different applications. In particular, few of them are HipHopTV - an online channel with round-the-clock broadcasting and Hypotec - credit and mortgage calculator.
 Their developers work with three most popular platforms: Android, iOS and Windows Phone. They are high-skilled in cross-platform integrated solutions development which can be based on the client's app.

Digital marketing
Thanks to 20 years of experience in marketing, Absolute Web Services successfully works with any kind of digital advertising. They use a whole arsenal of strategies and tactics and often combine them to create innovative ways to influence customers. In their work, AWS often use own analytical researches to rate the potential effectiveness for every step in the advertising campaign.
They also provide Business Intelligence services, e-mail and Pay-per-click campaigns and SEO for websites. If there is a way to increase or optimize your store conversion, Absolute Web Service will find it. In general, it brought significant effectiveness for store owners: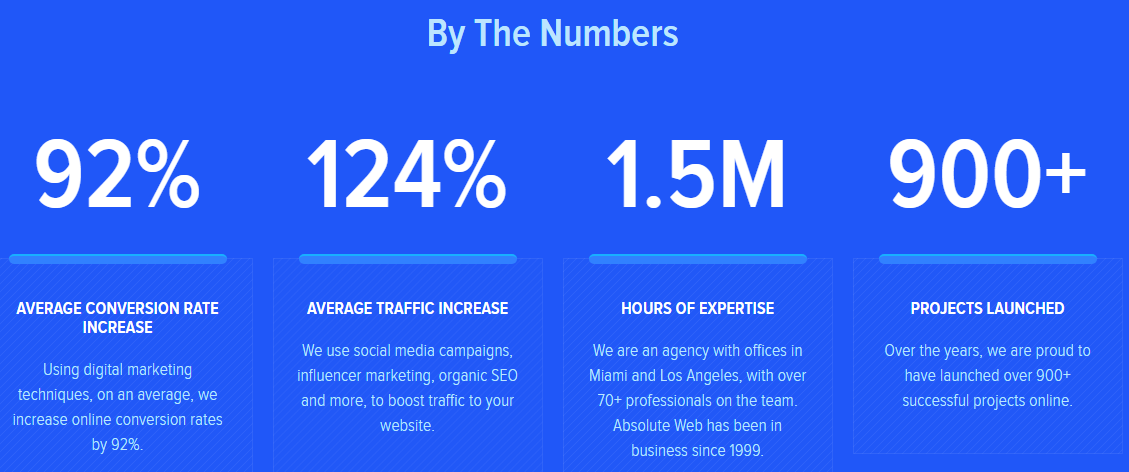 UI/UX design
In websites layouts creating process, AWS designers prefer to add elements that characterize the brand in the website's layout, which allows making its view unique without going beyond current trends.
Also, the good design allows us to catch customers' attention and, as a result, keep them on the page longer.
So website owners who are hiring Absolute Web Services designers, receive more benefits since interfaces of delivered solutions are developed according to the modern trends in UI design. Nevertheless, Absolute Web Service works with projects of any difficulty and at any stage of implementation. Here are three principles of AWS design:
1. Making user experience analysis2. All layouts should be user-friendly3. The design should have high adaptability
These three principles allow AWS to become the best Web Design Company in Miami according to the Expertise rating agency.

Branding 
Every company should be clearly distinguishing among other competitors. Therefore, today the concept of brand has acquired great importance. The combination of white and red colors is strongly associated with Coca-Cola Co., the letter M near fast food remind you about McDonald's, and when you see a penguin on the screen saver, the first thing you are thinking about is Linux OS. A Brand that is good recognizable allows its owners to instantly attract the customer's attention, and minimize the risk that competitors will intercept him.
For a small company, will be enough to have own logo from AWS to become recognizable on the market. As a rule, the logo contains minimum information because it`s main objective - to help customers quickly find particular product between others. 
But if you a well-known company in a highly competitive market segment it will be better to order a brand book and merch items. AWS designers primarily use assess the effectiveness of influence on a particular group of customers which are based on appropriate tactics for a marketing strategy.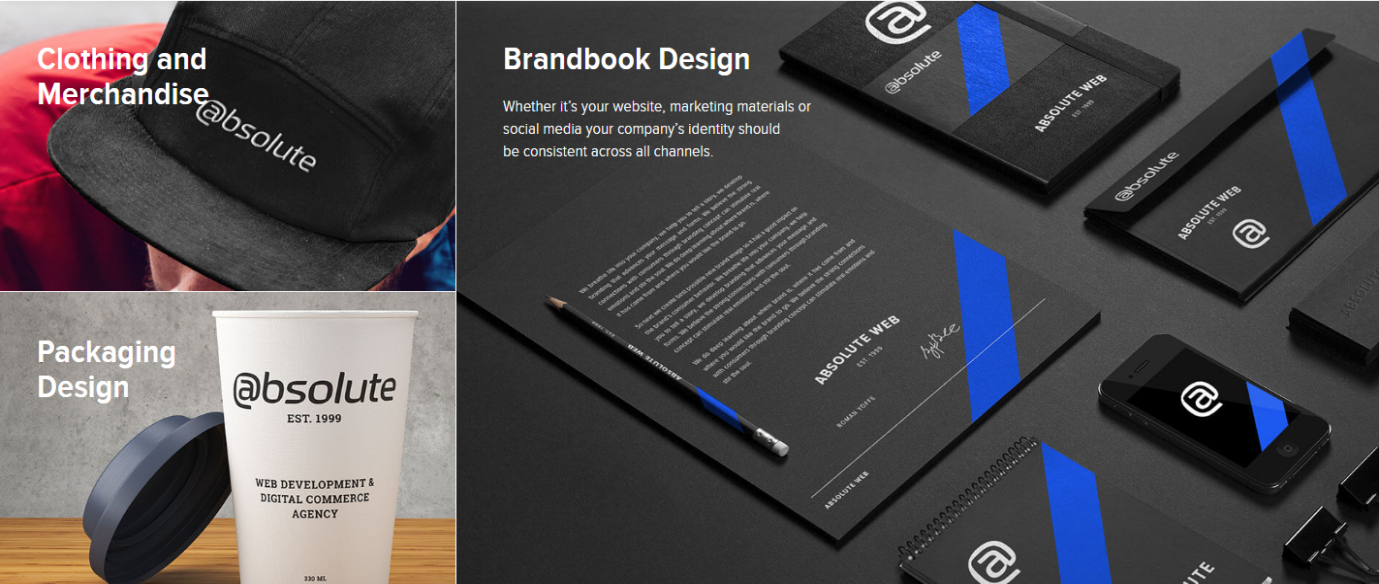 Content creation
First of all modern customers gives preferences to unique content. Due to this AWS make the main emphasis on using own photo and video content in their marketing campaigns. The video became so popular because it creates the bigger (than in other ways) illusion of immersion. Also, videos with real people, especially as reviewers, calling more credible from customers than bored abstractions in presentations. 
In the AWS marketing team portfolio are more than 300 created videos in 4K format and 10,000 hours of video montage. The well-skilled crew has experience in creating all kinds of video: testimonials, product ads, events promo and even in aerial videos captured from drones. Also, they can create animations with schemes which a pretty good for video tutorials. Their team is absolutely mobile and can arrive at any place which is convenient for the client.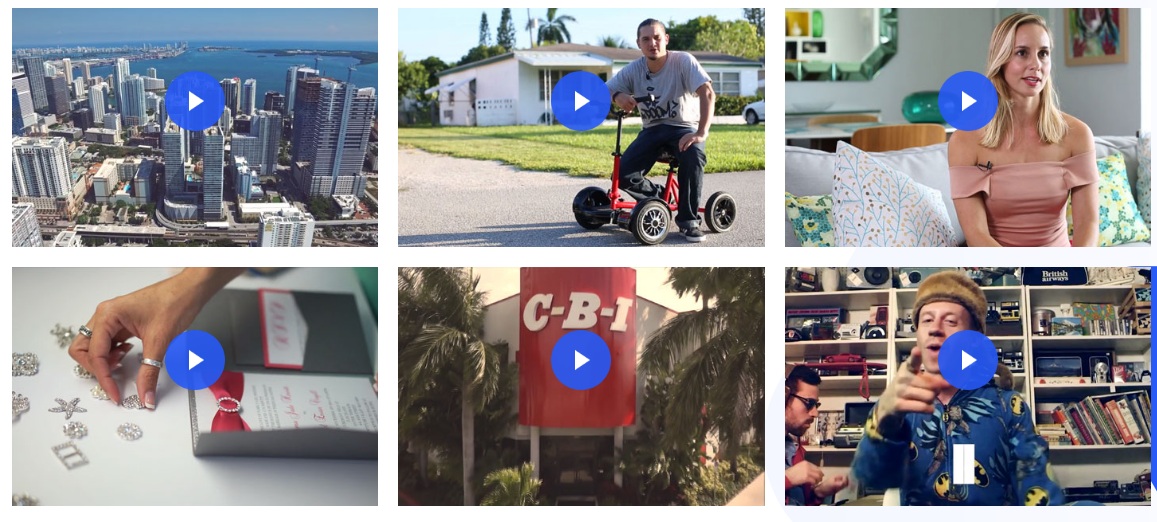 Case Studies
AWS have huge portfolio with successfully completed projects. But actions speak louder than words, so let's check some of them more detailed.
This is an online store of urban clothing for men under the brand of the same name. The creator of the brand is Hector Jimenez - a well-known musician and producer from the Dominican Republic. AWS used Hector's personality and key elements from the urban subculture as the main design idea. And choosing Shopify as the main engine allowed Hector to automate most part of the business management processes. 
At the backend side also was implemented social network integration and set up Google Analytics collecting. The development was completed with the optimization for mobile devices in order to increase the amount of potential audience already on the "start".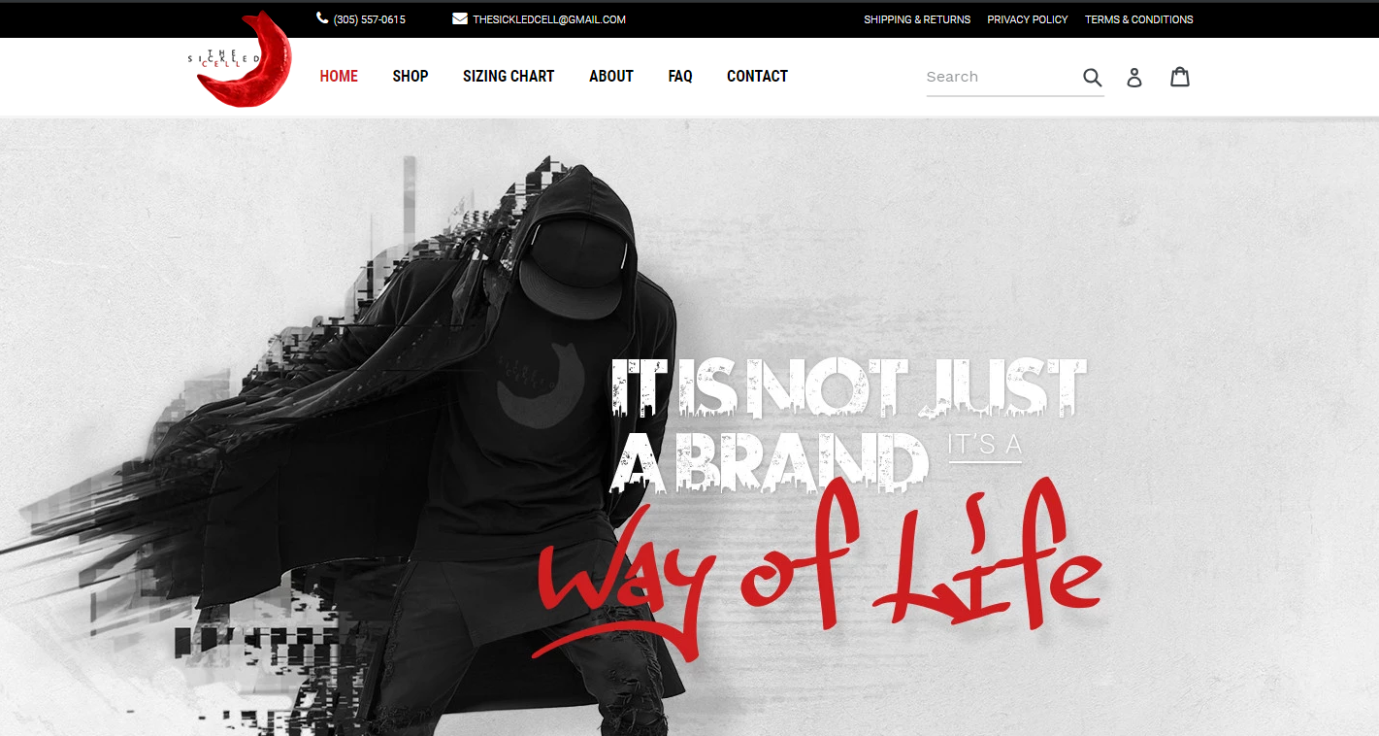 Elan International is a world-famous brand of women's clothing from the United States. AWS keeps in mind fact that this brand (founded back in 1991) doesn`t need additional advertising, so they focused their efforts on the website functionality improvement.
A simple, at first glance, layout hides the streamlined integration of various services: Wordpress - as the main engine and WooCommerce plugin - as additional. AWS specialists paid special attention to ordering system logic development. Together with the user's systems integration, it allowed creating a convenient client portal. The store can be easily managed with the consolidated admin panel, which contains site content management (Wordpress) and orders management (WooCommerce) modules. Also, there was added user action validation based on reCaptcha and completed actions for improving SEO.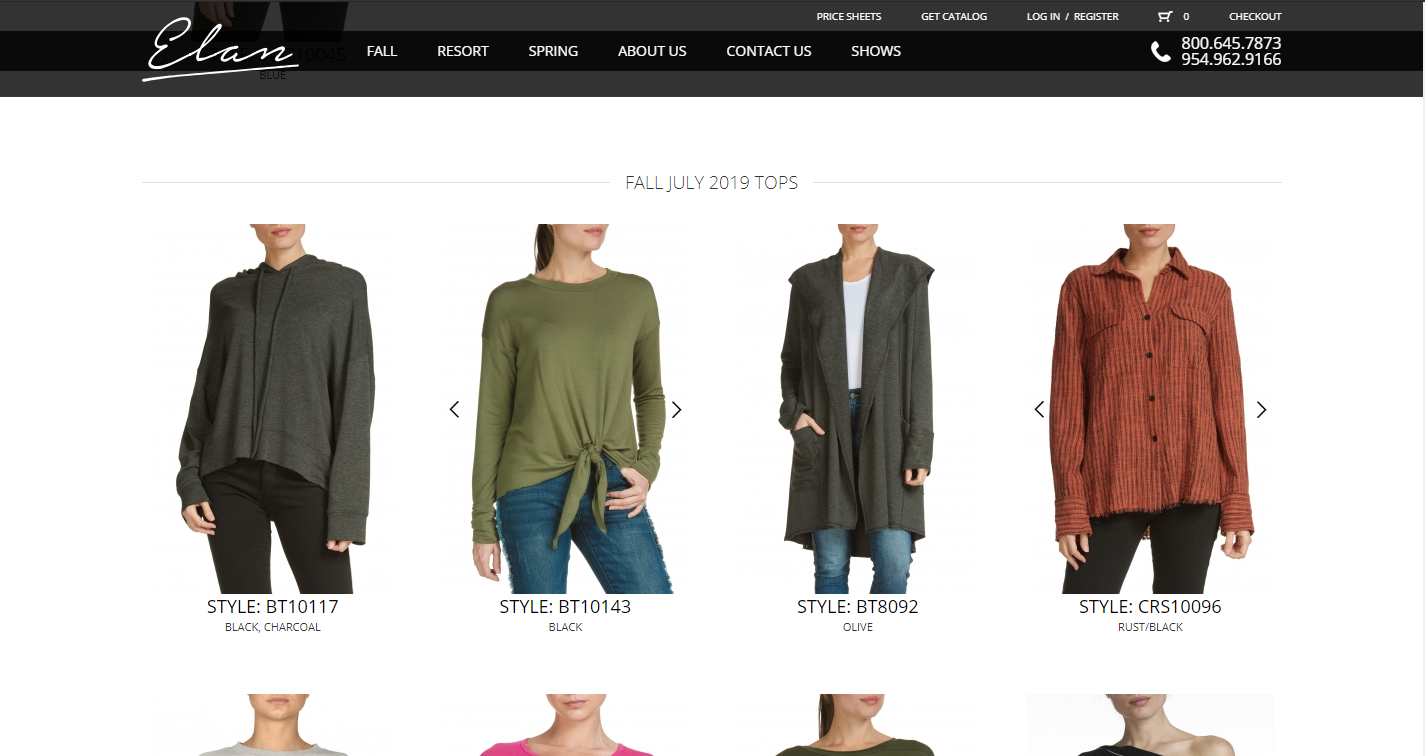 Drink Valet hired AWS to develop applications for their exclusive system. This system allows users to order drinks at the bar using their smartphone. Therefore, one of the main requirements was the creation of two apps versions (for iOS and for Android).
Firstly, AWS formed their vision of the system architecture and agreed it with the client. Then, the application was developed, it allowed the bartender to take under control all the orders received online. For the customer app version was intended a specialized API for communication between all elements of the system. But the most important was the integration of the payment gateway, which made it possible to remove the obligation to receive payments from the bartender and, accordingly, speed up the service.