Sidebench was founded in 2012, and its founder was Kevin Yamazaki, who remains CEO until today, actively participating in the growth and development of the company. The agency was born from the idea of creating a new type of digital agency, which will combine the range of services needed to create a comprehensive solution to problems. The ideal agency was to balance between a design (creative) agency, a technology-oriented development house, and a consulting service to help build strategies and analysis. Sidebench has become a similar jack of all trades. Thanks to what now they work with innovative startups, and the most visionary corporate companies. Their customers know the value of innovation and digital business strategies, which allows them to promote the business with "seven miles steps."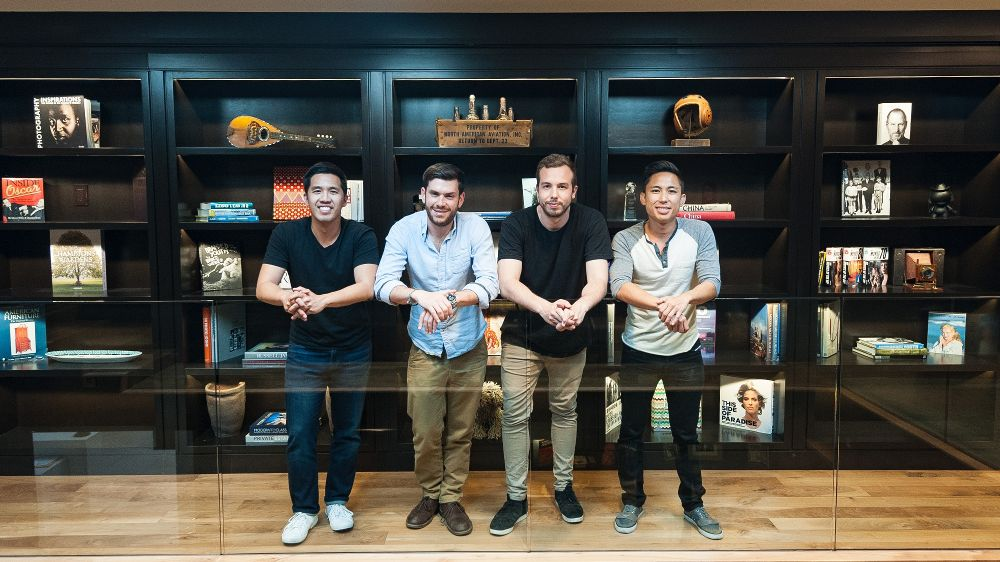 Sidebench, in turn, often give priority to customers with more exciting and difficult problems to solve. Their office is located in Los Angeles, and its reputation goes far beyond its scope. Thanks to their vast experience in many fields, they often collaborate with customers, while playing the role of CTO. Sidebench defines and creates short and long term technology strategies for them. Success is consolidated by using a user-centric approach in the solution development process. Thus, they help to achieve product success using individual methods for each project.
Key facts about Sidebench
| | |
| --- | --- |
| Established | 2012 |
| Service lines | Product Validation ,Competitive Analysis, E-Commerce, User Research, Product Roadmapping, Strategic Growth Planning, Compass Image, User Experience (UX) Design, User Interface (UI) Design, Technical Architecture, Rapid Prototyping, User Testing, Visual Design, Span Icon, Web Development, Mobile App Development, Front-end Development, Back-end Development, Systems Integrations, QA |
| Avg. hourly rate | $ 150-199 / hr |
| Location | Los Angeles, US |
During its existence, the company has firmly established itself as one of the market leaders in the development of digital business solutions. They have become true experts in the areas of: HIPAA Compliant Products, UI/UX Design, Mobile & Web Apps, User Research, Systems Integration.
The company brought under one roof more than 15+ high-class specialists who, by combined forces, are able to achieve more than their many competitors in the market. The company has the most friendly atmosphere based on caring for employees, which allows us to be sure that employees will do everything possible and impossible to help the company's customers.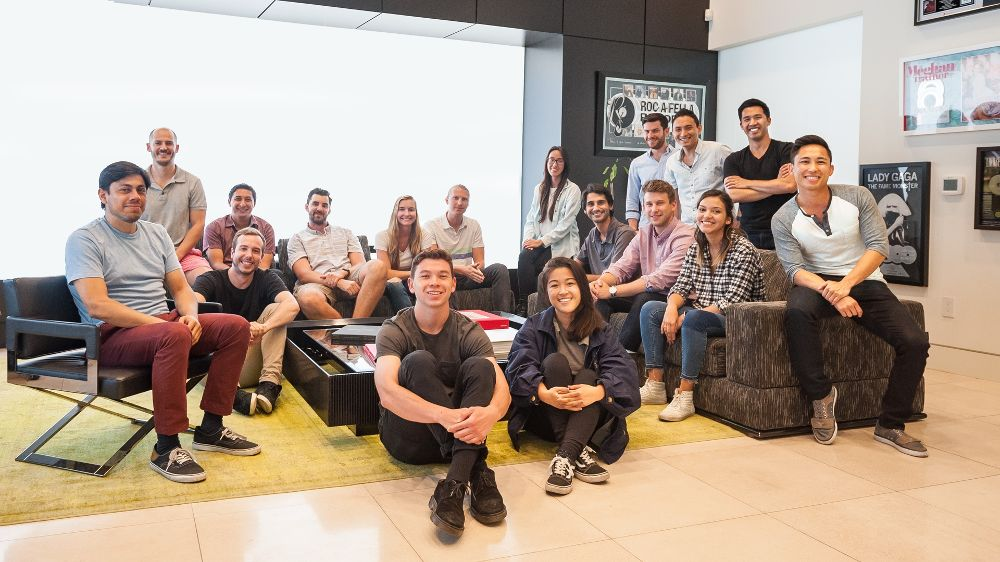 Sidebench's expertise
The company offers services in 3 main directions, and as a rule, when evaluating the effectiveness of cooperation with Sidebench, customers use a whole chain at once. That is why these services are closely related, it also serves as a reason to evaluate them comprehensively.
Strategy
Sidebench offers consulting services, which include different types of consultations, both technical and marketing. Very popular are the services for creating an action plan and business strategies based on client ideas. This is a kind of the only way to buy an experience in the market, which is so lacking for young teams and enterprises. Such service implies the provision by Sidebench of a multidisciplinary team working with you in a series of exciting events and seminars. Acting exclusively in your interests, they help you to discover strategic opportunities for your business or startup. Their services include: product verification, competitor analysis,
working with e-commerce and creating a product map. And finally, the most popular services are user research and the creation of strategic growth planning. In almost every project under development, Sidebench demonstrates the importance of experience and the right strategy for effective growth in a market environment.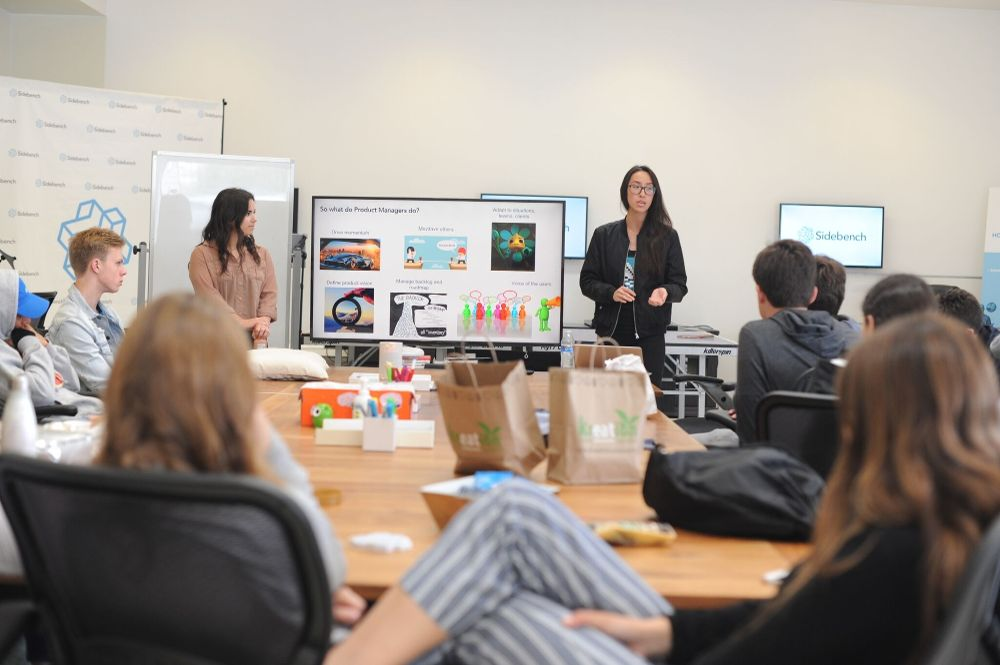 Discovery
Before starting development, the Sidebench team will analyze and examine your idea / existing project in detail. Only through such an approach, they can guarantee the effectiveness of the solution. Basic concepts, frameworks, and designs are created through user research. And thanks to their quick user testing, you and your team can make sure that users admire your product before at least one line of code is written. In this case, you can save a decent amount of money, and make your own adjustments with minimal cost.
The company has something to offer in the field of creativity, there are available services for the design of user experience (UX) and user interface (UI). Creating a technical architecture and the possibility of rapid prototyping, followed by repeated testing. You can be sure of the rationality of the expense since the process of research and development of the concept is as transparent and effective as possible in terms of resource consumption.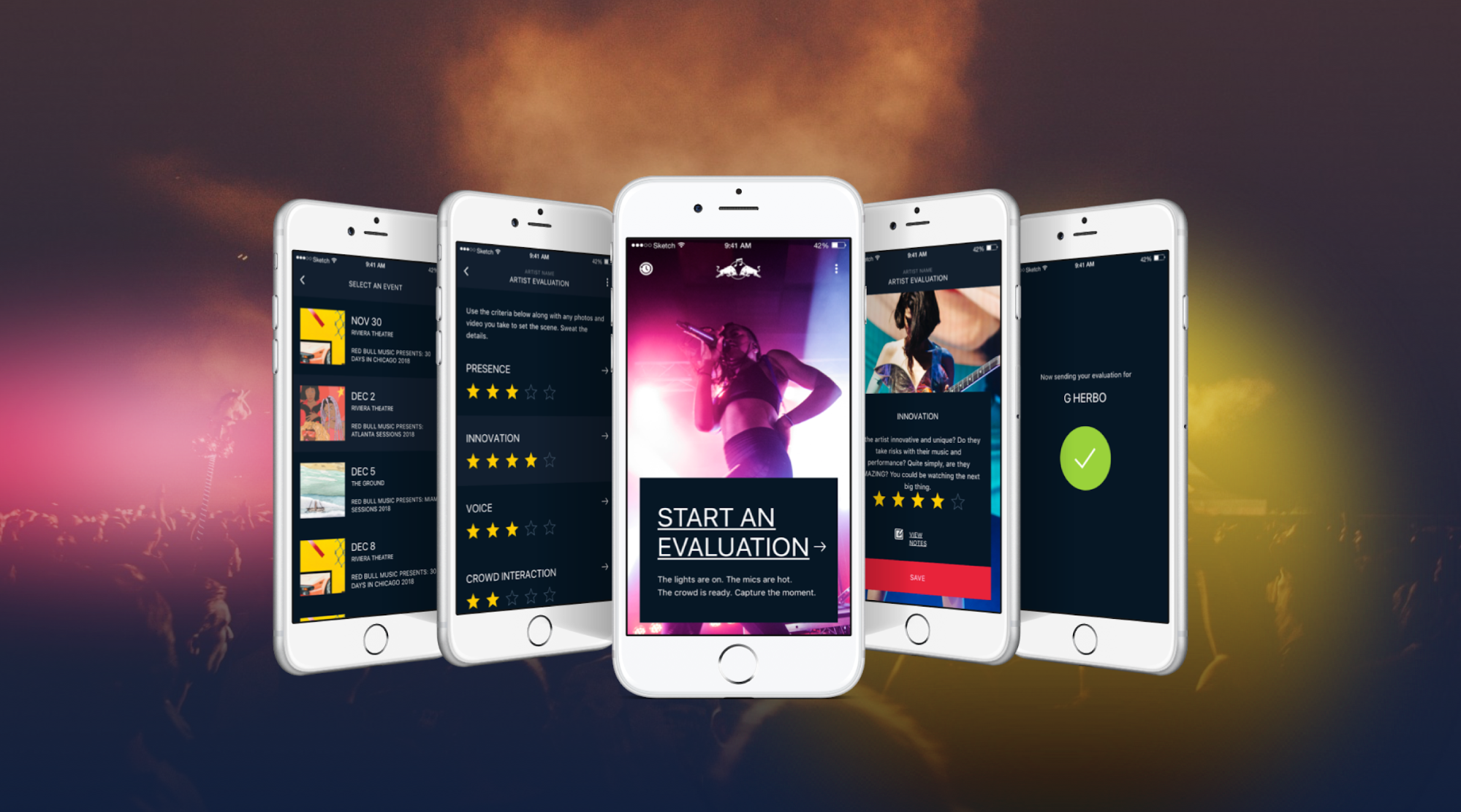 Development
And the last, final stage is development. The most interesting period of work on the product, during which the Sidebench team does its "magic". They are engaged in integrated web development, application development for mobile platforms. Developers use best practices to achieve incredible product quality with minimal resources due to quality control at all stages of development. The finished product can integrate all the tools you need, providing the opportunity to interact with huge platforms or private systems.
Case studies
Sidebench develops unique solutions that allow the brand to find its own unique feature, which also provides users with an incredible experience. Probably the most striking example of this situation will be the collaboration of Sidebench and Oakley, a subsidiary of Luxottica.
The client sought to create a special section on the website in order to help customers to compare all available Oakley sun lenses and select the ones that suit them. And the choice of lenses is very large because they are not only divided by various sports and polymerization technologies, but also by filter colors. In addition, this "tool" was supposed to be available in offline stores.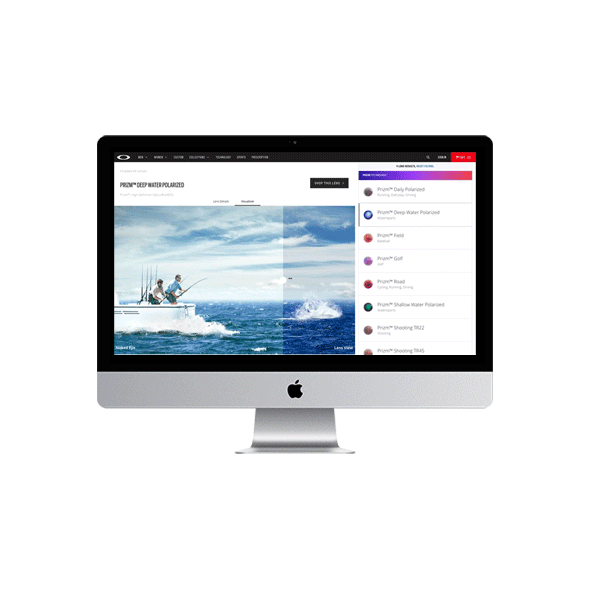 As always getting down to business, first of all, Sidebench in detail examined the current situation. The initial analysis showed the onset of performance problems due to the use of the old technology stack and the lack of any optimization. The main emphasis was placed on optimizing the performance of the database, which directly influenced the efficiency of the Oakley workforce.
The result of the optimization was an 81% reduction in loading time. In addition, a special tool was developed to visually demonstrate the capabilities of proprietary PRIZMTM technology. This visualizer provides customers with the ability to digitally see the difference in vision between the naked eye and Oakley lenses. A lot of work has been done, but the main thing is that Sidebench not only solved the task assigned to it but provided the client with stability that opens up prospects for future growth. At the same time, they created an unusual experience for users, which became a hallmark for the brand.
Sidebench never stands still, constantly mastering advanced technology. For example, even before the beginning of the mass popularity of voice assistants, guys got experience working with them thanks to developing simple skills and creating various slack bots for your office.
One such development was a tool called "slackbot ++", which allowed team members to respond either positively or negatively to messages from their peers. Their reactions were taken into account by the system, thus adding or subtracting points from the total number of points of an individual.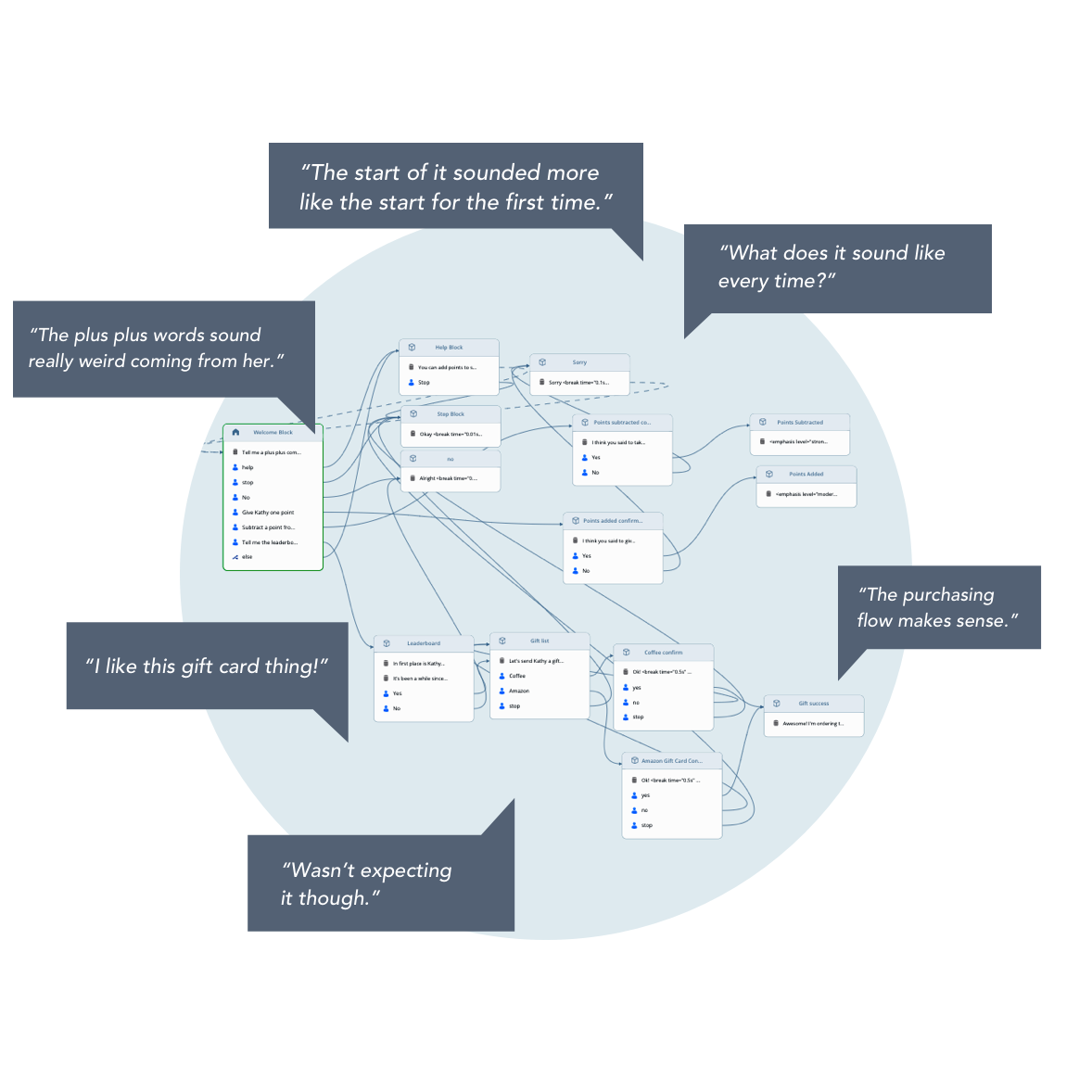 Sidebench liked this idea so much that they decided to use this concept to create MVP voice skills. The team also viewed Alexa Skill's development as an opportunity to gain experience and skills to create a more advanced tool. This tool in the future may be used to add value to client offerings. After analyzing the industries and markets of interest to them, they gained an understanding of the existing interaction of people with voice technology. Using "Storyline" to create a custom stream and microphone, they managed to add "excitement" to the phrase. Having built a story map and user journey, they switched to Slack integration as an API that provides the ability to integrate e-commerce features. After going through a thorough certification process, the MVP skill they developed was launched at Alexa Skills.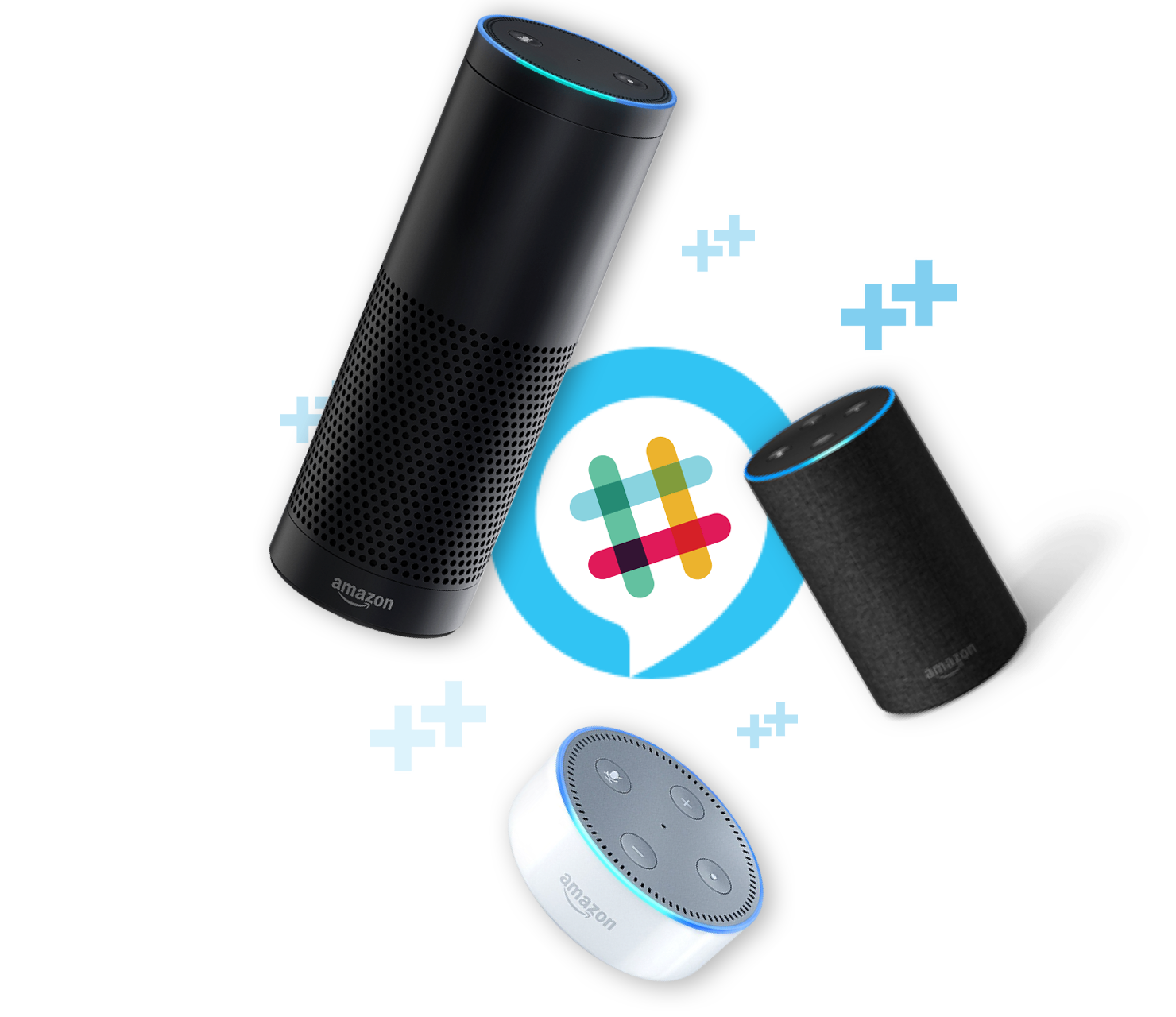 Sidebench was able to create an incredibly promising, functional and safe tool with a voice interface. At the same time, they gained valuable, and most importantly, "full" development experience in this innovative field, which opened up new opportunities for them as developers.
As we already told, Sidebench is developing mobile applications not only to serve the needs of the business but also for the entertainment market. They have experience in developing games, and even in creating a separate platform for their distribution. A kind of PlayMarket analog developed for Gamevice.
Gamevice is a company that has set itself the goal of providing the ability to use any device as a portable gaming house. Thanks to their main product, the hardware controller supporting iPhone and Android, their users can play games with physical control, thus turning their devices into game consoles. However, the difficulty lies in the fact that not all games support such control, and their search at the moment is a rather complicated process. The solution to this problem, according to the Gamevice team, was to create a centralized platform providing access to compatible games in a single place. Such an application would potentially allow Gamevice to destroy the portable games market by expanding the scale of their products and the audience of their gaming community.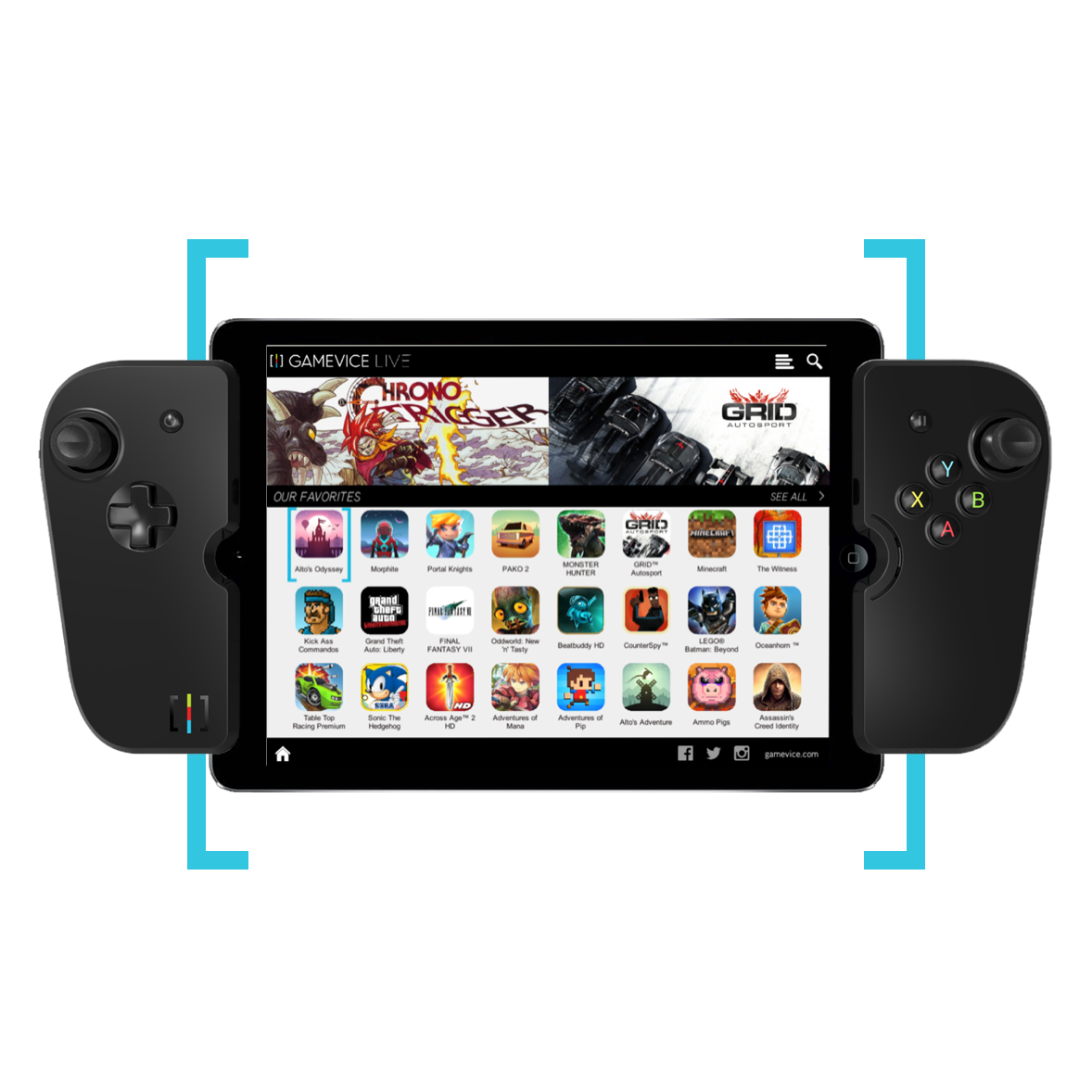 Sidebench was chosen as the developer for this platform, thanks to its diverse experience. The concept of rebuilding existing interfaces for iOS and Android has been tested in a short time. After confirming its viability, the development team from Sidebench transferred the interfaces to the new specialized Unity rendering engine, which works equally well on various platforms. The new interface has been optimized for convenient use both through the touch screen and through the controller. All existing Gamevice game data has been integrated into the platform. 
Now Gamevice Live contains more than 1000+ games that are fully compatible with the Gamevice controller. The gaming platform supports both iOS and Android. And its use turns the device into a game console providing the user with incredible gaming experience, without the need to purchase an additional, separate game device.