With the release of major VR headsets Virtual Reality's potential in entertainment and science has been finally uncovered. And the labor behind hundreds of constantly emerging projects falls on shoulders of VR developer. This is a new breed of programmers of high demand. How to hire VR developer is a teaser that hasn't been fully solved yet. But let's try.
Skills
A good virtual reality developer has to possess a certain set skills. Entrepreneurs & businesses seeking to hire VR developer should find a combination of a) software programming, b) 3D design skills, c) video/sound production skills, d) game development, e) UI/UX. In other words, just being able to create 3D environments is not enough. VR developer often has to come up with brand new ideas.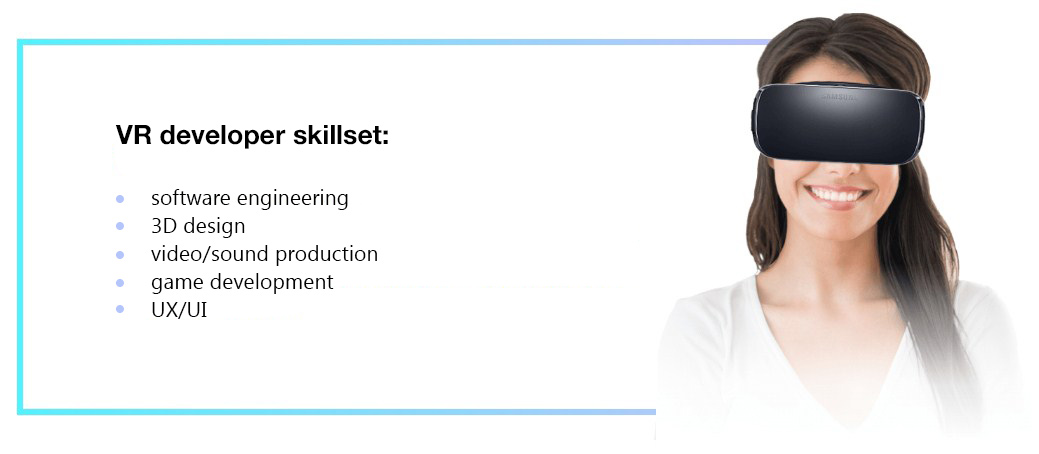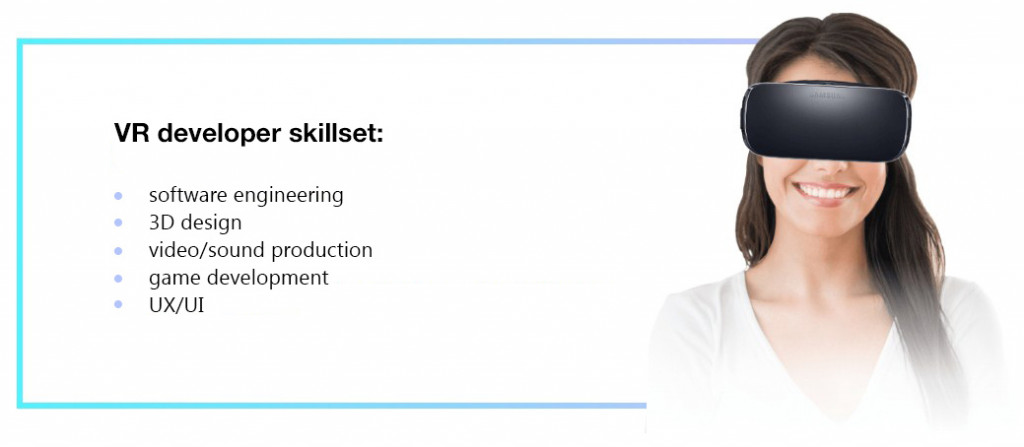 Types of VR apps
Virtual Reality apps grant extensive opportunities in any kind of industry there is. ThinkMobiles VR development team has already created apps for the following purposes:
Virtual Reality training programs are changing the approach to educational process. Students can explore complex objects, like a human body in anatomy class.
Merchants are eager to engage customers in any possible way, and VR is a brand new and popular tool right now, making products fascinating and desirable.
Real Estate: to see what your home will look like, even before it is even built, or visit a property on sale without leaving home via stunning 360-degree virtual tours.
With VR headsets people all around the world can take virtual tours to any country, visit museums, parks, or climb the highest mountain without any risks.
Benefits to hire a VR developer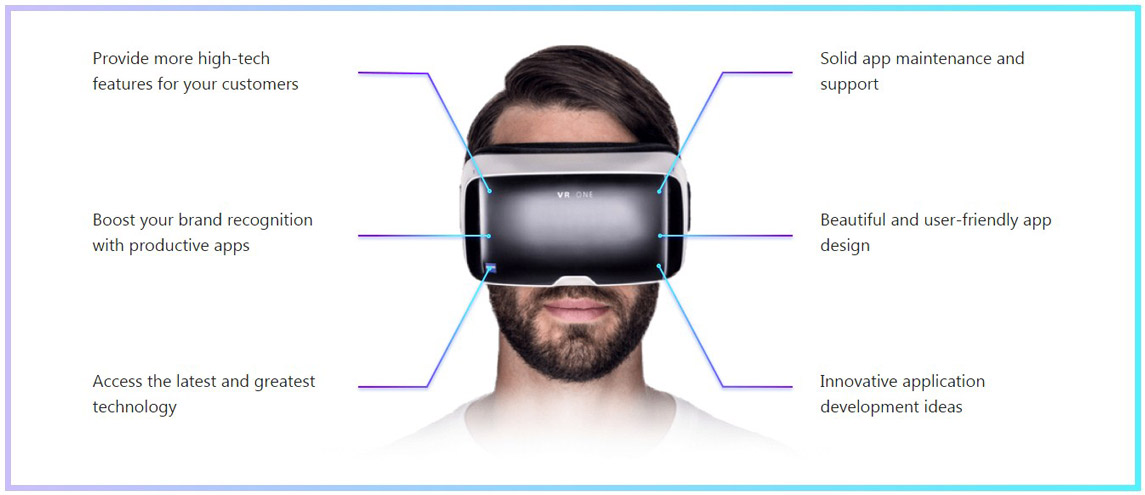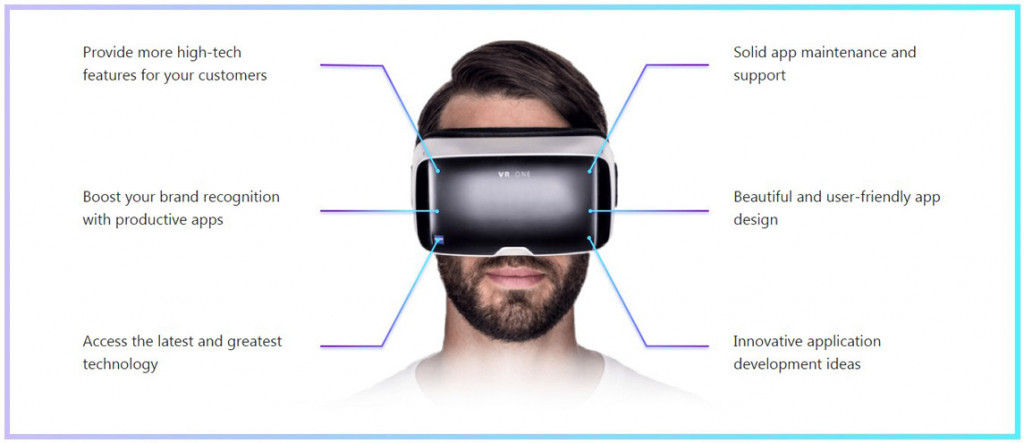 Where to find
So you have an idea for a fantastic Virtual Reality app, now where can you find and hire VR developer? Basically, you have four directions to explore: developer communities, freelance sites, source code platforms, social media. For instance, official VR developer communities like Google VR developers, Oculus developer center, Vive/Steam developers, Gear VR developers, PlayStation VR developers, Unity3D community.
Basics on various VR developers 
Hire a Google Cardboard
developer

Google Cardboard caused a truly disruptive effect on VR industry. For developers it is a suitable platform to create VR apps and for Google cardboard app a VR developer would have to have skills in Java, Objective C, or C#, as well as native iOS, Android and hybrid apps development skills.
The Gear VR headset by Samsung works in a 96-degree field of view, using the Oculus platform, so if you're looking to hire Gear VR developer, he/she should be familiar with Oculus mobile SDK at least. C, C++ and C# coders with skills in game engines like Unity, Vuforia or Unreal.

Hire a Samsung Gear
VR developer

Hire a PlayStation VR
developer

PSVR is a more complicated and sophisticated piece of hardware designed for PlayStation 4 gaming console. Beside VR headset it also includes 2 motion controllers, eye tracker, headphones and accessories – the 100% game-oriented product, so a VR developer should be a game developer primarily.
SteamVR is for HTC Vive, Oculus Rift and Open VR. As the unique 360-VR experience requiring a separate interactive game room, a VR developer has to be a highly-skilled 3D game creator. SteamVR developers utilize Unreal and Unity engines, OpenVR SDK, Viveport SDKs, etc.

Hire a SteamVR
developer

Hire an Oculus VR
developer

One of the most popular VR headsets with free development kits, Oculus presents plenty of possibilities for VR developers. To hire a VR developer implies knowledge of Oculus SDK and documentation, C++, Unity, Unreal, CryEngine skills, as well as a possession of latest DK-2.
Cost & Rates
While you may find out more on VR application development cost, keep in mind that VR projects may range from $5,000 to $300,000 in cost, and last from few months to over a year. In terms of individual VR developer expenses, 2 key standpoints are hourly rates and salaries.
$50/hr – average rate
*starting from $25 and up to $130, depending on expertise
According to market researches, like the ones by Payscale and Neuvoo, median annual salary of today's virtual reality developers is around $100K. Obviously, it may be less or more, depending on skills level, expertise and type of project.
$70,000-80,000 Middle software developer, UX designer, animation designer, 360-degree video editor, user interface developer, etc.
$130,000-180,000 Senior software developer, Virtual Reality developer, game engines expert, AR developer, senior 3D designer, etc.
ThinkMobiles VR development team can create: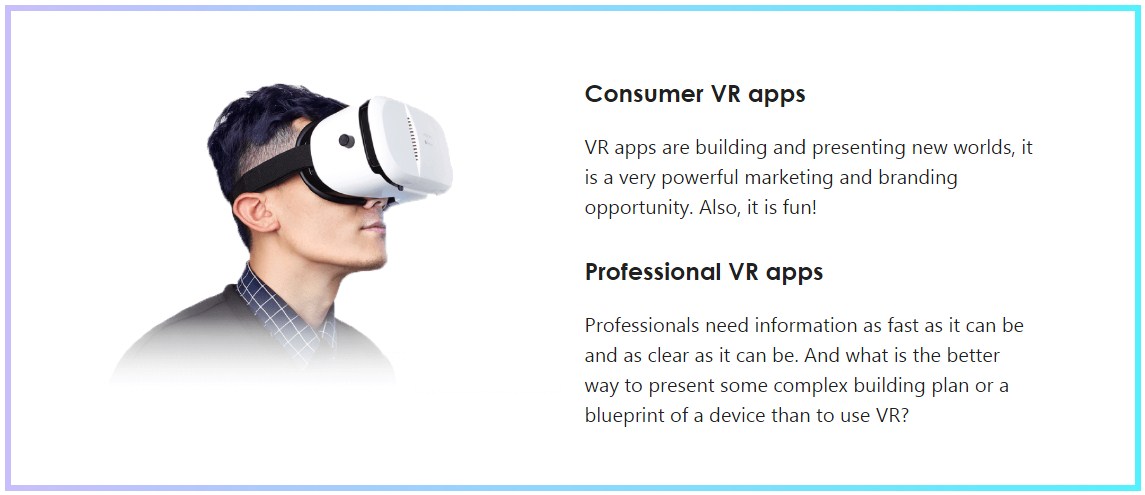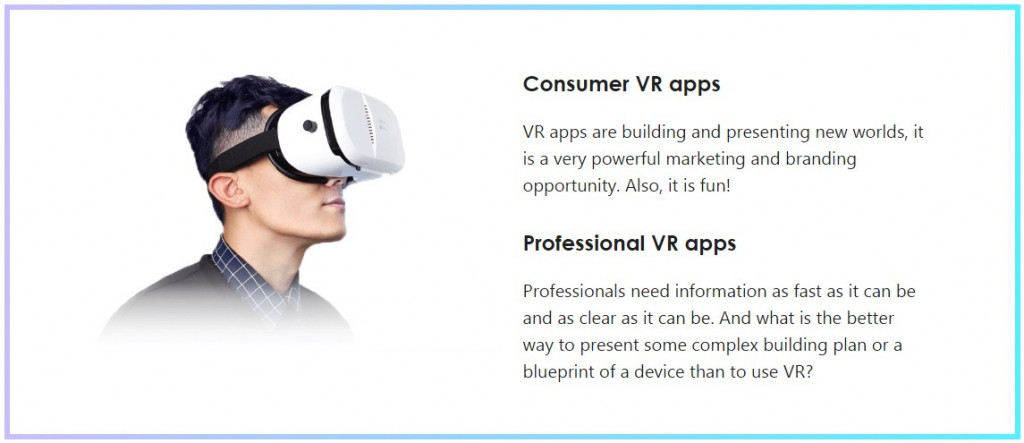 You'll receive you app on-time, according to your final demands and technical requirement, and at affordable cost rate!

Get free estimation for your mobile app
Post your project or request a dedicated team - we'll quickly match you with the right experts.