25 Best Augmented Reality Games 2018 for Android and iOS

Augmented reality games are becoming a front-runners of gaming industry. Nowadays, this is not just the fantastical concept. AR games allow you to fight aliens, capture fantastical creatures, defend kingdoms in the real world. And all of this is possible without super expensive headsets – just an AR-enabled smartphone or console is required.
We've done a huge job to collect all the AR apps (games) that are worth your attention. Using the Apptopia app, we also prepared monthly downloads and total revenue overviews for the most popular of them. So, prepare your phones – you'll definitely want to download some of these fantastic augmented reality games immediately!
Geolocation Augmented Reality Games
Geolocation games are the most exciting genre in the world of augmented reality games. They use the real world maps and locations as the gaming environment augmenting them with unique plot, fantastic creatures and amazing quests.
Using the GPS enabled smartphone the player moves around the neighborhood and completes different tasks. This is a great opportunity to immerse the invented worlds in reality.
1. Pokemon GO
Cost: FREE
This is the legendary project by Niantic which brought augmented reality games into the crowds. The nostalgy of the players enabled Pokemon GO to hold several Guinness records and gain incredible earnings. It also got to our list of top earning games of the last year.
Pokemon GO is a geolocation game, which places the battlefield on the real surroundings. You catch and train Pokemon, and then fight other players and their "pets". But I am quite sure you already know the gameplay and can play this AR game with closed eyes.
2. Ingress
Cost: FREE
Another hit by Niantic studio released back in 2012 and still popular among gamers. First of all, because of the capturing plot. Scientists have discovered the dark energy, which can influence the way we think. There are two factions.
The Enlightened want to use this energy to control humanity, the Resistance aims to protect the mankind. You should choose the side, discover and capture the energy sources, which are located in your city. Which faction wins? It depends on you!
 3. Parallel mafia
Cost: FREE
Have you ever dreamed of being at the heart of the world of criminal rules? If your answer is Yes, Parallel Mafia by PerBlue offers you this opportunity. With this augmented reality game, you can become a real boss of your proper criminal clan. As well, Parallel mafia has a big choice of entertainment at your disposal. You can create your business, build fronts or earn the reputation. In any case, you'll be surprised!
4. Temple Treasure Hunt
Cost: FREE
Here comes a geolocation augmented reality game for mysteries and myths lovers. You can play outdoors or in the room. Playing this game you can choose the role: treasure protector or treasure hunter. As a treasure protector, you have to create treasure trails, as a treasure hunter, you'll have to discover the treasure. Indian mythological characters come up as treasure guardians. The game uses the real map of the location.
5. Geo AR
Let's Build Your AR App
I agree to share this request with 10 development companies and get more offers
Geo AR game is an amazing experience for adults and children. Just in a moment, you can turn your garden or city park into the fantastic world of extraordinary animals and unforgettable landscapes.
With Geo augmented reality game you have an awesome opportunity to open the door in beautiful places and create your own fairy tale. You will be amazed at all its possibilities. Well, enjoy!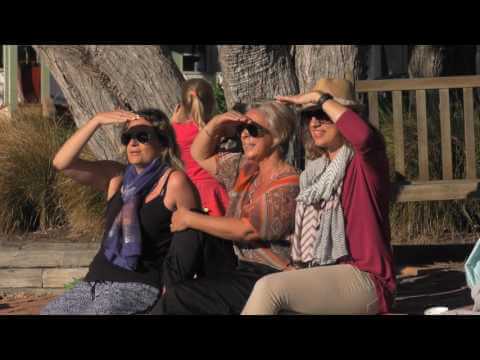 6. Project Tango
Project tango offers you a fantastic experience to create your own world of augmented reality. Yes, you heard right! Filling your apartment, room or garden with various types of virtual objects you can build your own virtual reality like a dream come true. Google Tango enables playing various types of augmented reality games. Created by Google's Advanced Technology and Projects group, it immediately became popular among fans of new technologies. Ready for new impressions?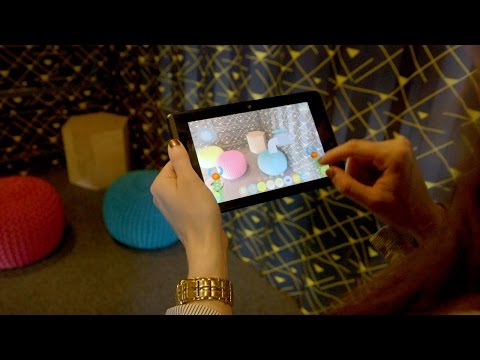 7. WallaMe
Cost: FREE
This augmented reality game combines geolocation features of AR technology with fun social quests where people can leave hidden messages to one another. Users take a picture of a real physical place (a street, a wall, a shor, etc.) and then add texts, pics or hand-drawn sketches over it. After that they can share it with friends or anyone so that friends may come by and discover those hidden messages.
What's also great is that there's no ads or in-app purchases. Totally free to enjoy! Messages can be private or public. On the other hand, only users of the AR app can view the messages. But all in all, a nice and fun game to try out.
This was a selection in first category of location-based AR games, and how about a little break? Everyone surely knows something about Pockemon Go, many even already got tired of it. We've put together a little quiz to check your knowledge of pockemon trivia.
AR shooting games
Shooters are considered to be the most popular genre in the gaming world. Fans of Counter Strike and Call of Duty are now able to face their enemies in the real world, and not just on the computer screen. Placing the enemy in the real environment, AR first person shooting games enable you to defend your neighborhood and feel the fantastic emotions.
8. Real Strike
Cost: FREE
What was your first thought, when you saw the game title? You probably thought it is a real life shooting game and you are totally right! 25 types of weapons to choose from, highly realistic animation and a real environment – this what makes Real Strike that popular. You can even record your fight and create awesome videos. Available for Apple devices with iOS 4.0 and up.
9. Zombie GO
Cost: FREE
Zombie games in augmented reality are the real hit of the modern gaming industry. Zombie GO is one of them. It brings the fantastic stories about zombie apocalypse into the real world.
You have to walk through your home, school or the nearest parking lot. Zombies pop up on every corner aiming to get you. And you have to fight them using different weapons. The danger is really close!
10. Ghostbusters: Paranormal Blast
Cost: FREE
Are you a fan of the legendary Ghostbusters? Join their team! The augmented reality app enables you to find paranormal forces in your neighborhood and defeat them with the innovative weapon!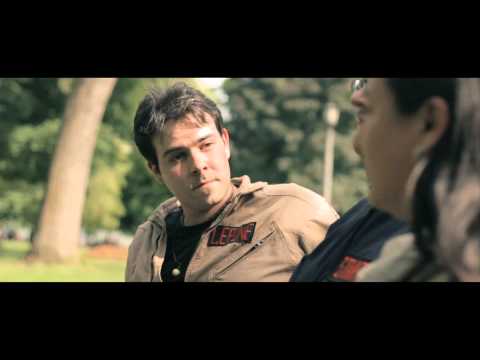 It's not just about shooting the enemies. You'll have to complete missions, earn rewards and upgrade your weapons. This is what thousands of cinema fans dreamed about!
11. Father.io
Cost: FREE
The first person shooting game can be extremely realistic with AR. Father.io plans to prove this. They have started the campaign on Indiegogo to fund the development of their unique mobile gaming hardware – the laser tag. Father.io seems to be the revolution of shooting games. It enables to play with friends, divide teams into factions, fight enemies and protect allies. And this all happens in the real life! Amazing idea!
12. Clandestine: Anomaly
Cost: FREE
We are not alone in the universe. Aliens aim to conquer our planet and you are the only one who can stop them. How? Just turn your smartphone into an ultimate weapon and destroy them all!
With Clandestine: Anomaly you develop the defense strategy for your neighborhood. The game uses geolocation to allow you fight the aliens in your favorite park or on the way home. Fascinating plot and great graphics will make you fall in love with the augmented reality game.
13. AR Invaders
Cost: FREE, $1,99
This is a simple shooting game with a well-known plot: humans vs. aliens. Using the augmented reality, your smartphone projects UFOs on your surroundings. Your task is to destroy them all before they bring any damage to the city.
Though AR Invaders looks truly old school, it still has its fans. Are you one of them?
Sport AR games
Being a sport fan in real life you'll definitely like the possibility to go in for it in augmented reality. With sport AR games you'll be able to play basketball right at your office desk or add some more adrenalin into your morning jog. AR apps for sport lovers are so different and so cool at the same time. Try out!
14. Zombies, Run!
Cost: FREE
Here comes the augmented reality game, which will make your morning jog into a fascinating adventure! Your protagonist with the name "Player 5" survives the zombie attack on the city. You will listen to music and different narrations in your headphones.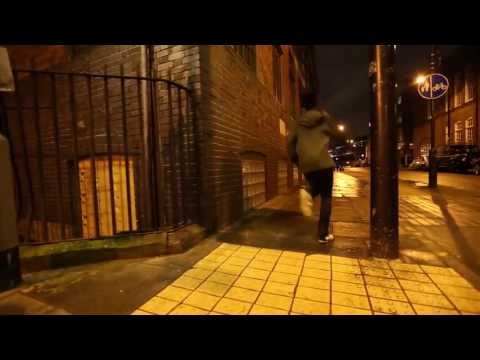 The main aim is to complete different missions through walking or running. You collect items and run from zombies chasing you. There are several seasons of the game released now, so that you never lose the motivation to exercise in the morning!
 15. Run An Empire
Cost: FREE
You still feel the lack of motivation to start jogging every day? Run An Empire is the augmented reality app that will turn you into an unstoppable runner. You gain levels, conquer lands, invade the lands of other players and claim them in the name of your empire… The more you run, the more lands you have. But be aware! To stop running means to make your kingdom weak.
Quests in augmented reality
Completing video games quests might be fascinating. But even more stunning are quests in the real life. You search through your neighborhood, travel across the country, find treasures meeting new people and getting to know the world better. Trying AR quests once you'll probably never return to that virtual gaming quests.
16. Geocaching
Cost: FREE
Here comes the world's largest treasure hunting game. It has its followers in almost every country of the world and encourages you to explore the hidden places of the planet. How it works? Quite simple!
Through your AR app you get the instructions of where to look for a geocache. It can be in the next building or on the top of the mountain. You find it, log in and hide it for the next geocachers. How many of the hidden treasures are you able to find?
 17. Invizimals: The Resistance
Cost: $19,99
Invizimals: The Resistance is another game for PS Vita. This game doesn't require AR cards and is a great example of augmented reality games. It reminds Pokemon GO and enables you to hunt for fantastic creatures all over the world.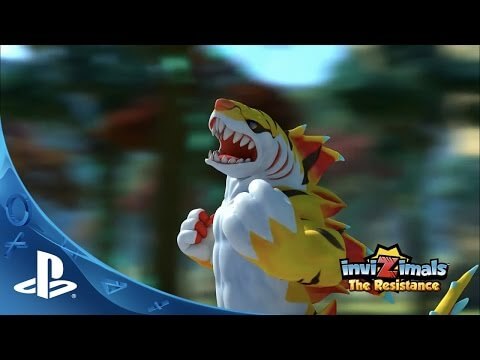 Your aim is to find all 150 invizimals and save them from extinction. You confront the army of Xtractors in the game, who want to destroy the creatures forever.
Augmented reality table games and card games
This type of games is suitable both for one or several players. Your table or floor is the battlefield, and your smartphone is the actual game. Short augmented reality table games and card games allow to enjoy every free minute.
18. Genesis
Genesis is the unique augmented reality trading card game. It reminds the popular Hearthstone, but has one significant feature. The action takes place in reality! With the help of the AR technology, the champions on the cards turn alive. Hold the battles with your friends!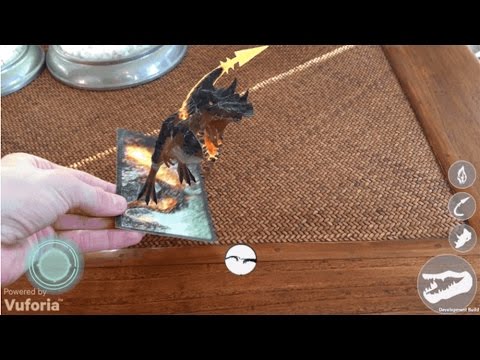 The creators of the game posted their product on Kickstarter. It currently earned over $50 000 and promises to launch their innovative game in the nearest future. Support Genesis on Kickstarter.
 19. AR Defender 2
Cost: FREE
The second reincarnation of AR Defender is even more epic! The idea of such augmented reality games remains the same – you put the marker, direct the camera on it and enjoy the battlefield on your table, carpet or on the car hood.
Great graphics, improved gameplay, more weapons and new enemies – this is what makes AR Defender 2 so good. In addition to that, multiplayer mode is available. Your friends and family will definitely enjoy it! You'll not be able to stop.
20. Toy Car RC
Cost: FREE
Toy Car RC is the simple table race game for kids. The main protagonist is the car "Wheely". He is traveling all around the world and even through the space and completes different missions. You have to print out some target images, which are scanned by AR. Every image builds another mission for Wheely. Let your child explore something new and really fascinating!
21. PulzAR
Cost: $1,99
Woooow! This would be the first you'll whisper after watching the trailer. PulzAR is the fantastic augmented reality game for PS Vita, which also requires cards with QR codes. Earth is in danger because of a huge asteroid approaching. Using laser weapons, mirrors and rockets you can destroy it and save the humanity. Sounds easy? In fact, this is a true challenge even for experienced gamers!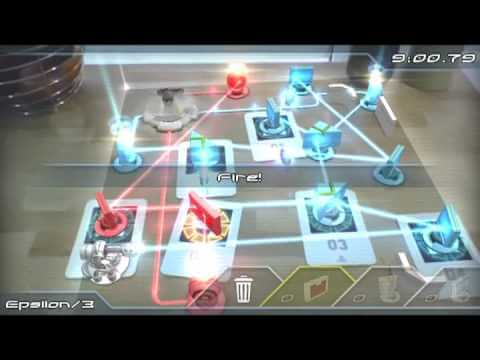 22. Warp Runner
Cost: FREE
One more game to play while sitting at your desk. Curious? You definitely should be. You are playing for a champion, who is trapped in the real world. Your aim is to help him escape. You can transform textures with your fingers and build an appropriate path for escape. There are 16 puzzles you have to solve. The most interesting thing is that everything happens in the real environment.
Horror games
What about playing with your nerves in augmented reality?
23. Night Terror
Cost: $0,99
The really scary game Night Terror made its way to the players through the funding campaign on Indiegogo. Even watching the game trailer makes you feel a slight terror, then how would you feel playing it?
This augmented reality game transforms your surroundings, for example, your flat, into the scenery of a horror film. Monsters and ghosts hide behind every corner. Would you dare to feel asleep in this room again? Realistic as hell!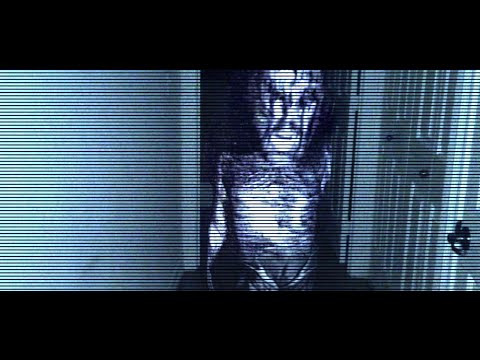 24. Spirit Camera: The Cursed Memoir
Cost: $19,44
Not scared enough? OK, then you need the Nintendo's Spirit Camera: The Cursed Child. It is not just about scaring creatures in your apartment.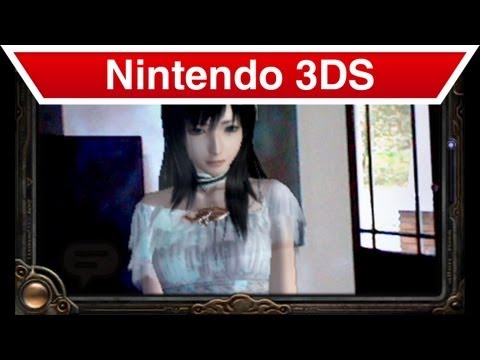 You'll like the plot, which is really close to a great mysterious film scenario. Fewer words, more action. Just check out this video. Maybe it's time to get a Nintendo 3DS?
RPG in Augmented Reality
The role playing games became extremely popular with the release of Warcraft. Since that time hundreds of companies created wonderful RPGs. Some of them are also available in the real world. With AR assistance, of course.
 25. Peronio Pop-Up Book: VR&AR game
Are you ready to enjoy an amazing Nintendo's Spirit Camera: The Cursed Child experience? Let's try Peronio Pop-up book game! It combines Virtual and Augmented Reality technology into one unique adventure that you will never forget! Peronio is the best AR Game in 2015 by Qualcomm Vuforia and each day improves more unforgettable features to get even more fun.
This game is about a little boy who can't decide what he wants to be when he grows up. You follow him on his journey and explore various exciting challenges and mini-games along the way. Peronio doesn't just want to be a regular dentist, he wants to be the dentist to Dragons because they have so many pointy teeth!
To start the game, you only need to follow the instructions to see the magic happen. So what are you waiting for? Let's go! Download the game, challenge yourself and bring more fun to the whole experience!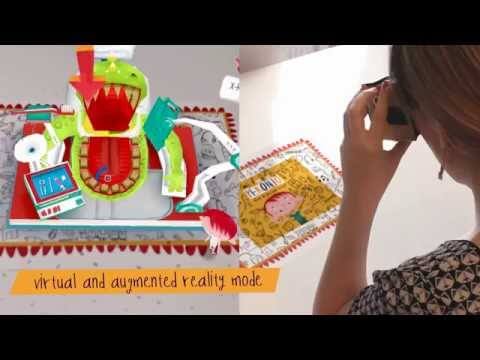 Conclusion
So, this was our massive overview of the augmented reality games that are on the market right now and the ones, that are going to hit the app stores in the nearest future. They are definitely worth your attention! Anything missing? If we forgot to write about your favorite augmented reality game – feel free to comment. We'll expand our list of AR games.
To find out more about Augmented Reality and Virtual Reality applications for sales and marketing, contact us anytime. Virtual Reality is permanently changing and there are a lot of new ar projects to investigate. The following list below represents VR/AR resources for you to enjoy and share.
[sociallocker id="22283″] Click here to download PDF version [/sociallocker]
Let's Build Your AR App
I agree to share this request with 10 development companies and get more offers
Read more about Best games