Augmented reality is still somewhat exotic within the world of IT, though there are already many products with AR. No wonder, the list of best augmented reality companies has to be short, when you have a short list to select from. On the other hand, irrefutable success of entities like Pokemon Go and Ikea apps proves high potential of AR for commercial use. Our list includes 20 top augmented reality companies that have succeeded in AR development with apps, games, gear and software.
Since 2004, VironIT has successfully proven it's worth applying the most cutting-edge technology to produce remarkable VR, AR and data visualization projects for their clients. The company provides full-game and entertainment development services, leveraging the talent of seasoned software engineers. VironIT chooses optimal solutions for quality services and makes the best use of material and time resources required for the project.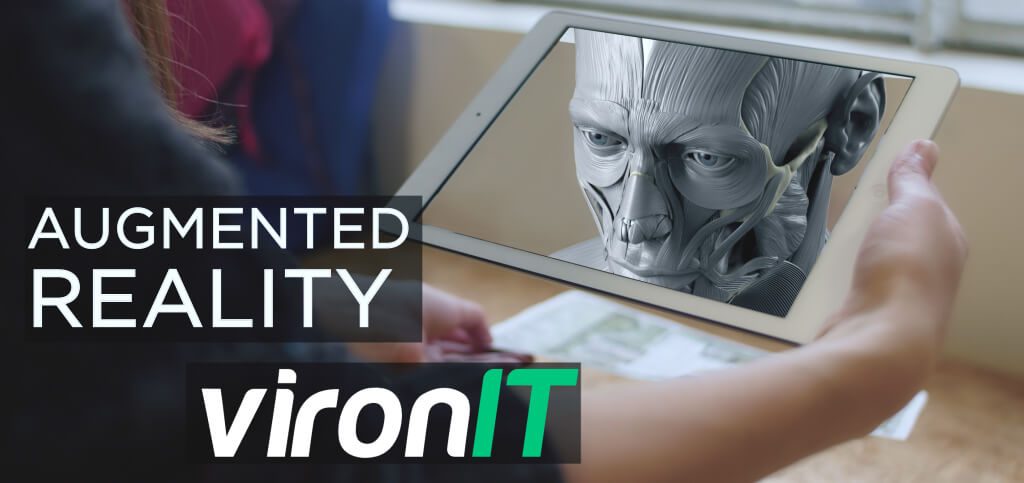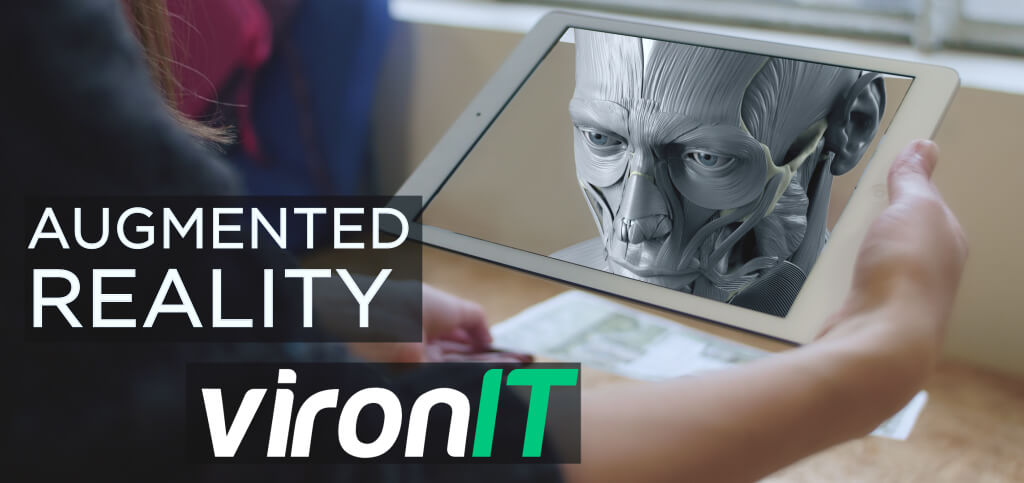 Website: https://vironit.com/
Without OTR, it's impossible to imagine the full list of trusted AR/VR development companies. The team of 2,500 IT experts carries over 45 specialists in the Augmented Reality development niche, who is ready to provide first-in-class solutions. For the best experience, OTR uses the power of Unreal Engine, Unity, and Vuforia Engine AR/VR platforms.

The OTR AR projects are award-winning ones. The company's portfolio is full of well-known names such as Aeroflot, Alfa-Bank, and Gartner KG. Check OTR cases –  https://otr.eu/portfolio/. OTR is a great skilled team that provides AR solutions for learning and training, game dev & entertainment, retail & sales, healthcare, industrial manufacturing industries.
Website: https://otr.eu/
Groove Jones is an award-winning AR / VR / MR creative and technology studio, recognized for the work they are doing for world-class brands like – Amazon.com, AT&T, FX, MasterCard, McDonald's, Samsung, Toyota, & Lexus. Their team hails from diverse disciplines, from creating location-based entertainment and amusement park rides, developing enterprise Apps and video games, to directing broadcast commercials and feature motion pictures. They are an approved development partner for Magic Leap, Microsoft Hololens, Facebook Spark AR and Snapchat Lens Studio as well as Mobile App development for Apple ARKit and Google ARCore. Check out their portfolio – GrooveJones.com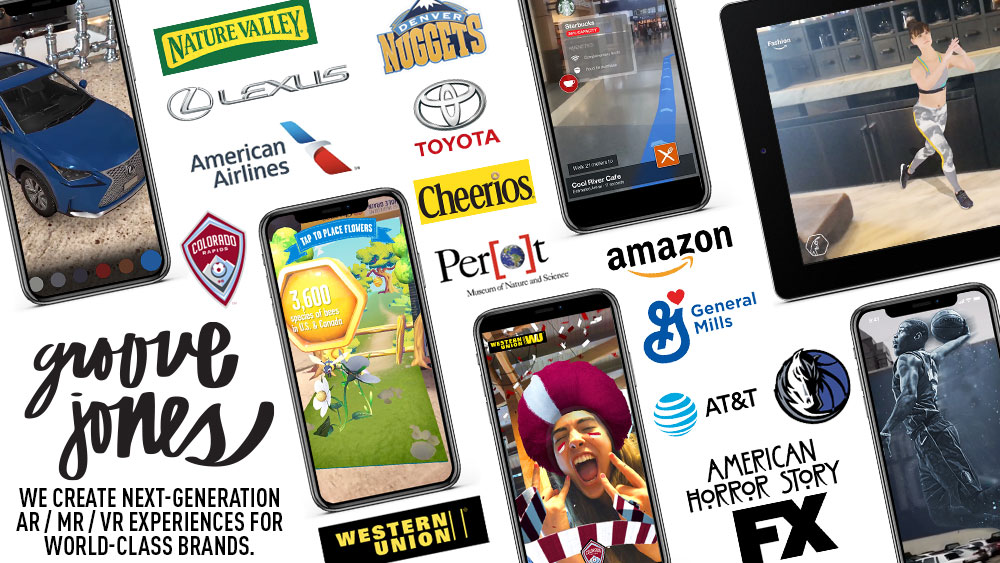 Website: https://www.groovejones.com/
Lucid Reality Labs is a spatial technology agent with offices in the USA, Singapore, Qatar and an R&D Center in Ukraine. They create and bring to life AR solutions for a variety of industries, providing complete solutions from concept, design and development, to ensuring post-production support.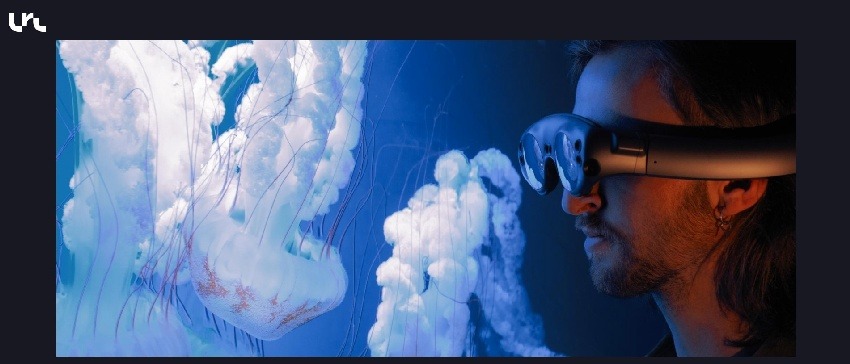 Lucid Reality Labs team creates solutions for a variety of AR headsets, LiDAR enabled devices as well as iOS and Android mobile devices.
Website: https://lucidrealitylabs.com/
ScienceSoft is a software development company with 29 years of experience in IT and more than 500 specialists on board. Since their development of an app very similar to IKEA Place in 2014, the company has been providing professional augmented reality services.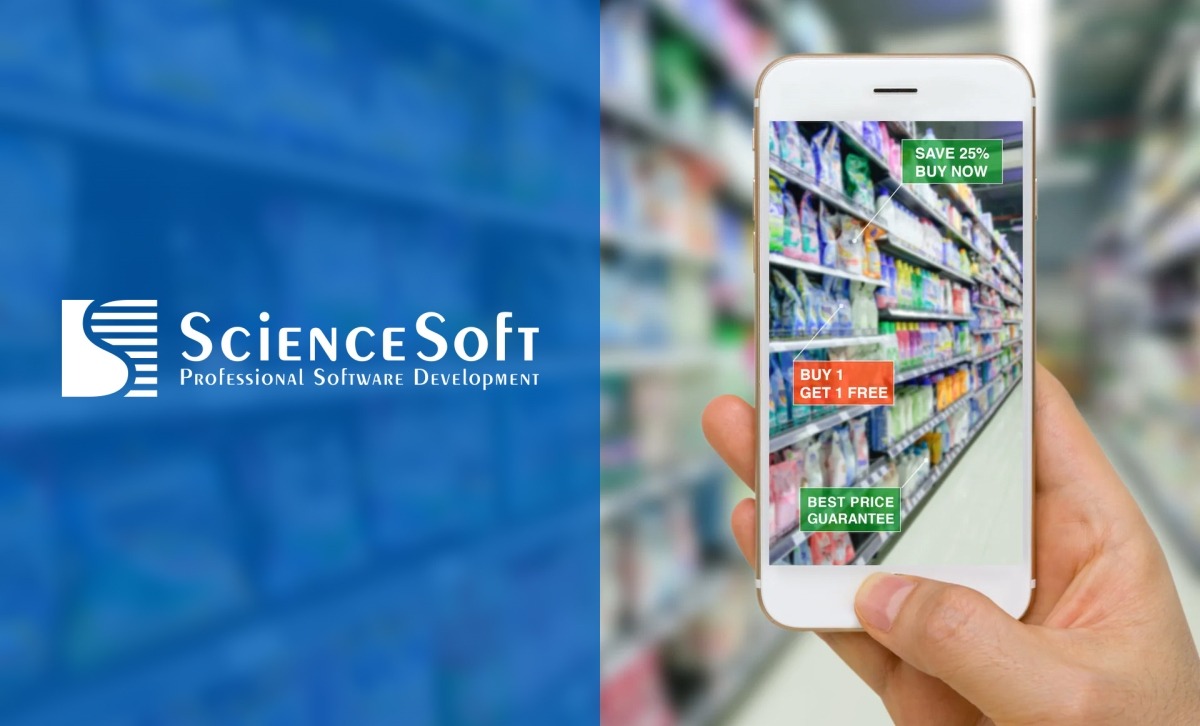 ScienceSoft's AR development team works with such tools as iOS ARKit, Android ARCore, Vuforia, ARToolKit, and Unity. They are also highly skilled in creating realistic 3D models, designing user-friendly metadata layout, as well as training apps in precise object recognition.
Website: https://www.scnsoft.com/
HQSoftware is a trusted international VR, AR, and IoT solutions development company. They deliver complex projects across multiple verticals including manufacturing, healthcare, marketing, education, etc. Tech stack  encompasses Unity, Vuforia SDK, Oculus SDK, GearVRf SDK, Catchoom SDK, Wikitude SDK, Kudan SDK, and more. The team designs products for Samsung Gear VR, Oculus Rift, HTC Vive, Google Cardboard, Daydream, PlayStation VR, Epson Moverio, Microsoft HoloLens, Treadmills, Haptic Gloves, and more.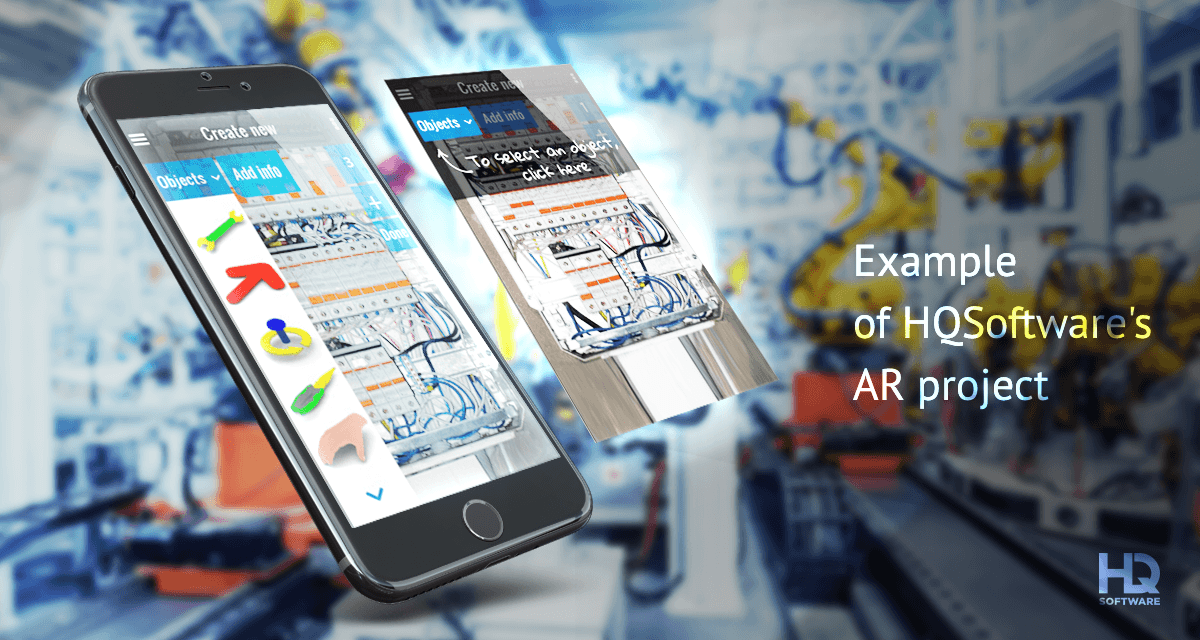 Website:  https://hqsoftwarelab.com/
Since 2010, Queppelin has been gaining trust as one of the leading Augmented Reality companies in India. In 2013, Facebook was added to the list of their customers. Later on Queppelin opened offices in Los Angeles (USA) and Brighton (UK). With 10 years experience, the company's aim is to unlock the potential of AR and VR technologies through tools like Unity3D, AR KIT, ARCore, Vuforia, MAYA, 3DS Max, etc. Find out more in Queppelin company profile. 
Website: https://www.queppelin.com/
A great service too look into for those who plan to drive the sales of their e-commerce efforts. Augment specializes in B2B solutions that connect connect retailers and online shoppers, and display products in 3D augmented reality. This targets more sales and engagement. Great AR platform with separate tools tailored for manufacturers, retailers, marketing agencies, educational entities and other businesses. 
Website: http://www.augment.com/
Presenting holographic large-scale film experiences in augmented reality. They built a special system to demonstrate various scenarios and moving objects visible even without AR glasses, and people can move around and see it all from various angles. Metagram has patented their all-axis space hologram, and they offer it to other businesses, advertisers, artists, etc.
Specialty: AR holographic films.
Website: http://metagram.co/
If you are using Snapchat, you can be familiar with the work of this development studio, the CKE's lenses. The primary company goal is creating a fascinating design for every product: AR/VR, mobile or web. Due to their  approach, they have grown from small agency to one of the best AR development companies in 2018. They have already developed solutions for HTC, Sony, NFL, Lenovo, United Nation, FOX and others. 
Website: https://fishermenlabs.com/
Founded back in 1992, Program-Ace software development company now is in the top three AR/VR developers in 2017 according to Clutch. The company is oriented on creating custom-tailored interactive AR apps, using ARKit, ARCore, Vuforia, OpenCV, Unity, Unreal Engine. The main industries they work for, are agriculture, education, manufacturing, insurance, gaming and entertainment, marketing, healthcare, architecture. One of the latest project Wheel Replacement Training, adopted for AR and MR, available in App Store, Google Play and Windows Store.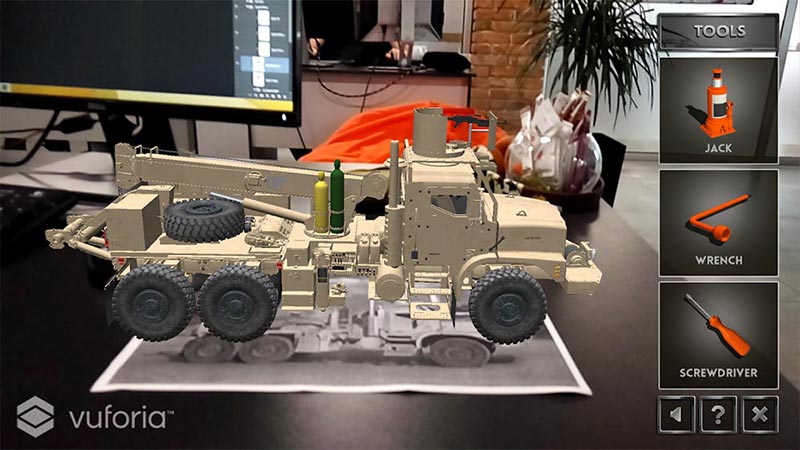 Website: https://program-ace.com/
Apptension offers augmented reality app development services for world's leading agencies and innovative brands. The company has experience working with popular augmented reality SDKs—ARKit for iOS and ARCore for Android—so they can provide technical knowledge needed to bring your idea to life. Check one of Apptension's cases here.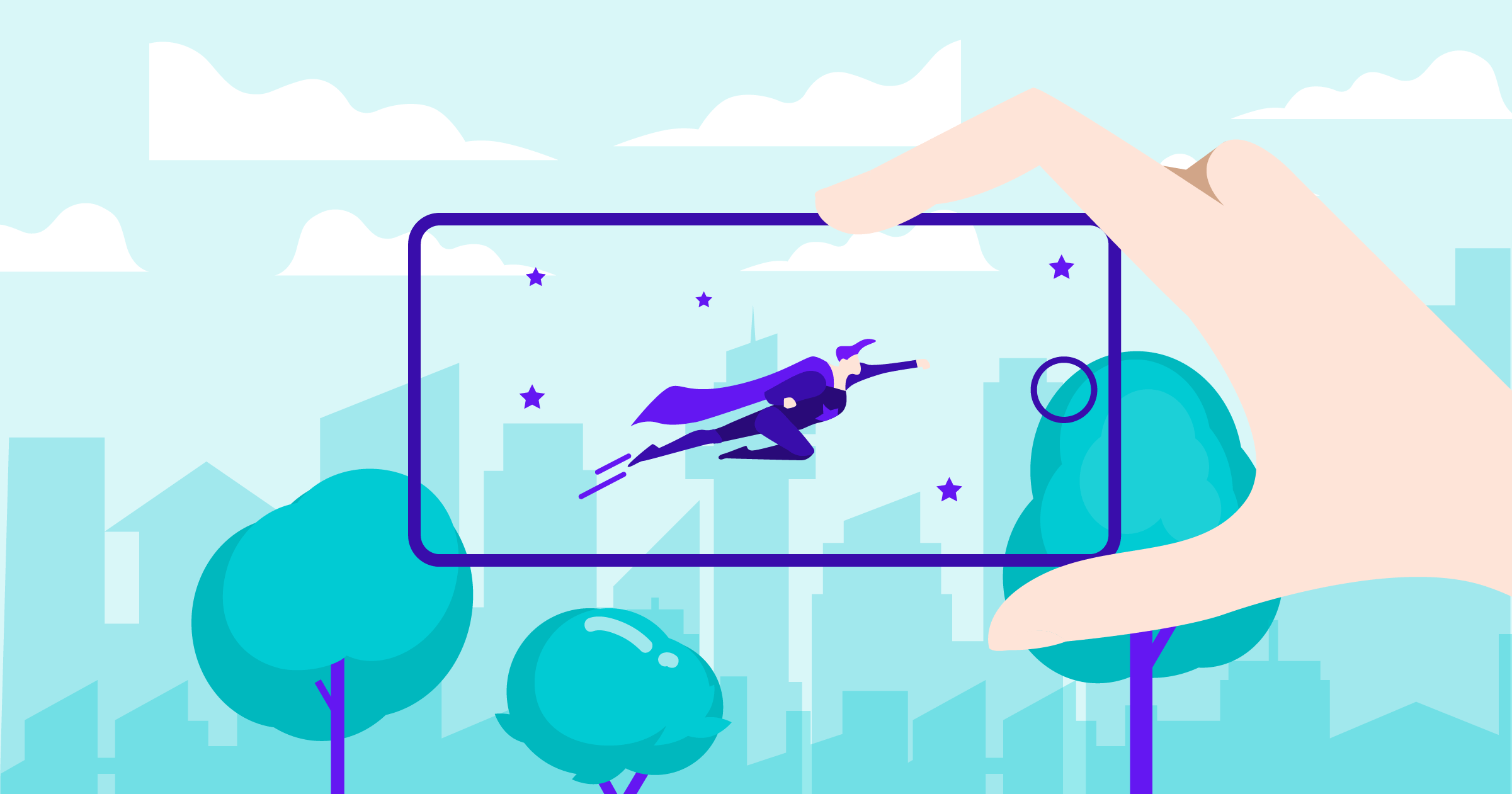 Website: https://apptension.com/
Since 1991, Transition Technologies PSC is developing Internet of Things (IoT) and Augmented Reality (AR) software for the manufacturing industry, especially connected product lifecycle management software and industrial exploitation. Partnered with the Atlassian, the company has developed projects for Fujitsu, L'Oréal, Cadence Design Systems, Raiffeisen Polbank.
Given example is a spare parts assembly instructions created by TTPSC for one of its manufacturing clients. The AR application besides 3D model provides additional information, documentation, manuals and animations.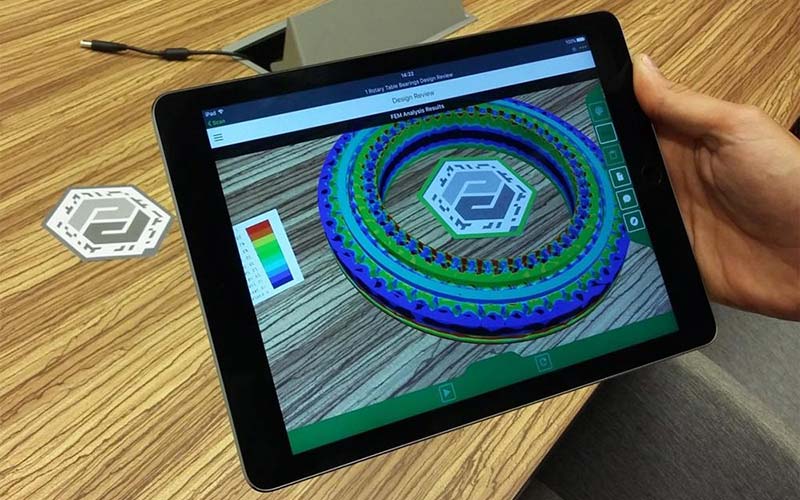 Website: http://ttpsc.co/
The company works since 2010 and is specialized on Augmented/Virtual Reality, development iPhone and Android applications, cross-platform app and enterprise mobility solutions. To build AR products, Quytech uses such technologies like OpenCV, Unity, Vuforia, Tango, RealSense, ARKit, Wikitude, Kudan, Hololens and Meta. Quytech creates mobile applications for every Augmented Reality type: location-based, image tracking, real-time character, face and object recognition.  
Website: http://www.quytech.com/
Craftars, while continuing its work on mobile and web development, recently started to focused its forces on Augmented Reality app development, after the growth of its popularity. The latest AR app, built by the company, complements another app from SPH and provides scanning printed advertisement to perform interactive AR graphics.
Website: http://www.craftars.com/
Appentus Technologies is a leading mobile app and Web Development Company with branches in India, UK, USA and UAE. With a team of dedicated technology experts, creative designers and quality software developers, our company is renowned for meeting up with the needs of clients who desire top class products and services.
Website: https://www.appentus.com/
The main goal of the company is creating the customized product using Augmented and Virtual Reality, 2D/3D graphic and the elements of the game. Starting its journey in 2012, now BidOn Games Studio is ranked as one of the best AR/ VR development companies. The AR apps are built with using ARKit, ARCore, Vuforia 7, and Unity 3D SDK. One of the latest projects is Helmet, the app which allows overlaying the real object with AR images to promote the client production.  
Website: https://www.bidon-gs.com/
Established in 2009, Mofables software studio is 40% oriented on Augmented Reality app development, mainly interactive games. The company using such advanced technologies like Vuforia, Wikitude, Unity framework, ARKit and ARCore. Mofables has launched several AR apps and games, but the most recognizable is ROAR! The first AR board game even was the game of the year in Belgium in 2016.
Website: http://mofables.com/
The company is oriented on AR/VR  and mobile app development. Being the No.1 in 2018 among the AR/VR developer's of Canada, the agency is working on creating AR apps on Unity 3D, and is also able to implement immersive experiences into web browser by using WebGL-based technologies.
Website: https://cortexstudio.com/
One of the well-established digital agencies in the USA, producing mobile apps, AR/VR solutions, 360-degree videos, computer vision, websites. The company has awards and patents in AR, and has released 2 major products: an augmented reality SDK and a mobile CMS. They are now working restlessly on a new AdroitAR project, a marker-less real-world object detection.
Multiple interactive projects for Samsung, World of Tanks, Oreo Cookies, Toyota, SageGlas, The Lincoln Motor Company, Dell, etc., as well as their own innovations in web AR, undoubtedly lead Gravity Jack to be listed as one of the top Augmented Reality companies on the market.
Website: https://gravityjack.com/
A team of innovators from Chicago, USA specializing in combining digital and physical environments. Through AR, VR and animation, they supplement physical places (exhibits, trade shows, brand rooms) with interactive elements and devices, i.e. holographic displays, touch surfaces, motion trackers, three-dimensional imagery, etc. In terms of service lines, Next/Now team provides Augmented Reality, 360-degree videos, projection mapping, motion and gesture control, 3D animation, multitouch screens.
Trusted by big brands like John Deere, Intel, LG, NEC, Audi, and more, the team has been carving its way with AR products, such as AR marketing app for Chevron, face-paint app for Bonnaroo festival, AR touch screen wall for Jen-Wen showroom, LED floor for Microsoft events, AR vehicle tour for Cummins, etc. To see more, visit Next/Now portfolio.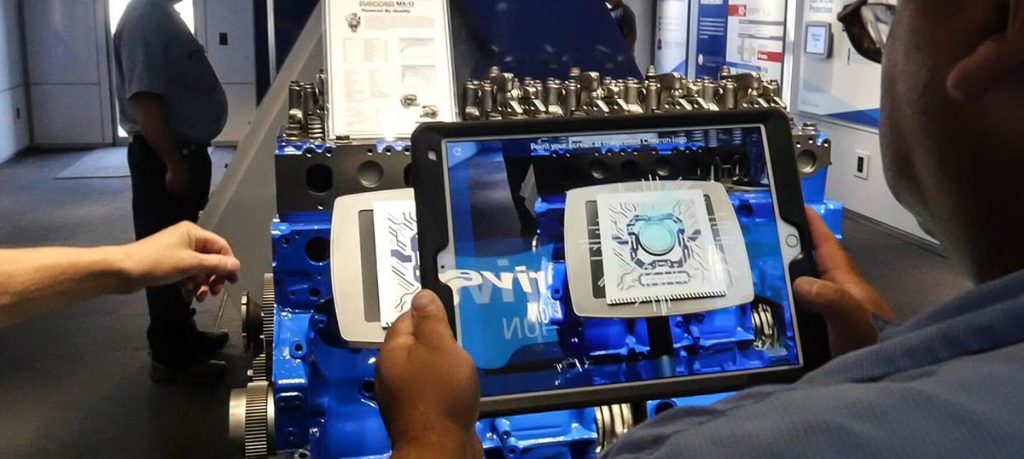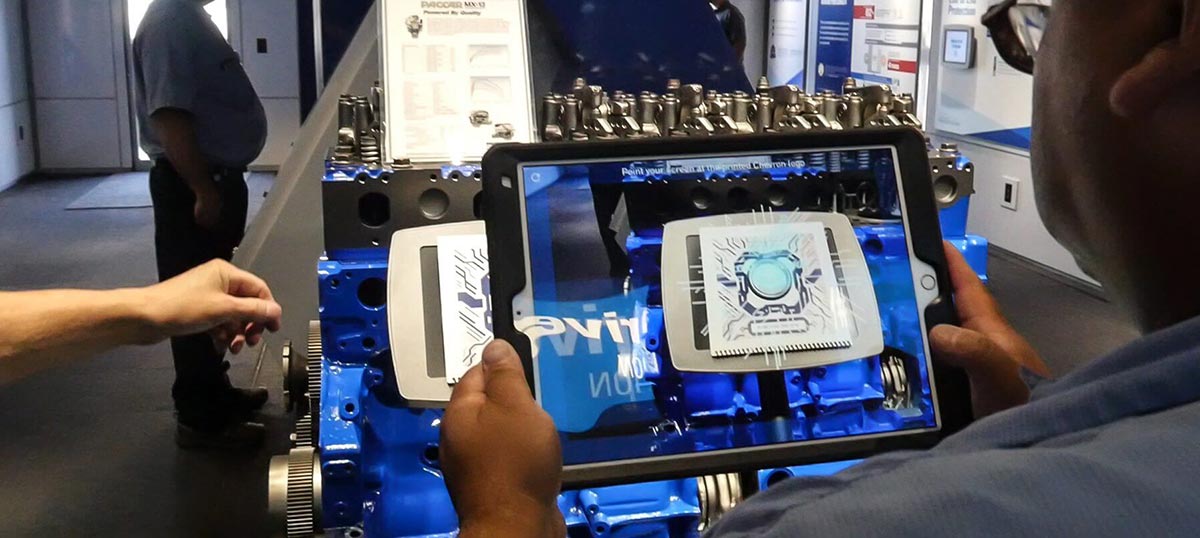 Website: https://nextnowagency.com/
INDE is a fully integrated, award-winning Augmented Reality product developer, with more than 200 mobile, kiosk and large-screen AR systems – featuring both licensed and custom 3D content – deployed worldwide since 2011. Its client roster includes some of the world's leading entertainment and education brands such as National Geographic, The Smithsonian Institution, BBC, Universal, 20th Century Fox, WWF and numerous others.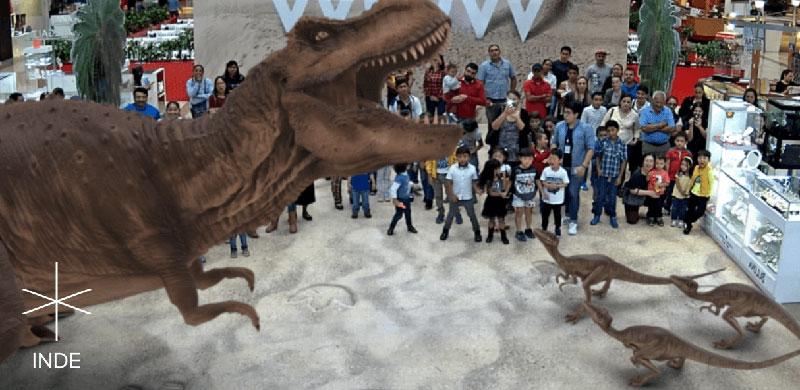 Website: www.indestry.com