Augmented reality is still an exotic and underestimated feature in IT development fields. So, no wonder that the list of examples of Augmented reality companies is so short. On the other hand, irrefutable success of Pokemon GO admits high potential of AR in commercial development.
This list includes companies that have succeeded into AR development. Their apps, games or software is famous enough in small circles.
Types of augmented reality companies
AR platform companies
These companies work on development softwares which is using to create AR products. Meanwhile, they also may build and market their own end-products for users. But as it was said earlier, they focus on developing things that using as basis for AR creation. In other words, that are:
Frameworks.

Engines.

SDKs

.

Tools.
As result, next types of companies depend on AR platform companies framework products.
Leading AR platform developers
AR end-product companies
These companies spezialize into developing, marketing and selling their own augmented reality end-products. So, It may be anything like:
After release companies are also responsible for maintaining and updating their products. They may make money by selling them, as well as use any of free-to-use model.
Most of small companies are focusing on mobile AR development fields, thanks to it low-costs. Large companies and famous brands,  are specialize on more vaulty dedicated consoles. Howewer, they still can take a part in mobile market.
Leaders of this type of companies are:
AR services and custom viewers developer companies
Companies provide users with utility tools that allow them to create AR experience. Thus, they are the simplest services with intuitive UI. In fact, they are avaible even without log-in. Builder contains a limited set of AR effects available for use. Finally, it doesn't require any coding knowledge and skills to create anything.
Such kind of services is the best for usage in:
Publishing, for example in means to add them to printed media AR effect.

Education fields for both educators and students.

Just for fun.
As a result, it suits for everyone who needs to create augmented reality experience for self use. Finally, it good for those who can't afford investing tons of money into brand new AR app.
Leaders of such types of companies are:
Custom AR solution developer companies
:
These are companies that work with marketing agencies. They provide augmented reality content for different need. It can look like:
an advertising campaign.

effects in TV show.

live event.
Custom branded apps like these developed for one main reason and contein personalized functional kit. They may be taken into any shell, like sport, navigation or even game app, but still set into two category types:
for in-company usage – designed for special needs like AR effect builder.

for public usage – designed for supporting companies advertising events.
Leaders in these fields are:
Highly specialized AR solution developer companies
Despite previous types of companies, these are industry-specific. In other words, they provide their services for one exclusive market niche. For example such like sport streaming, education or medicine. In the end, they provide Apps, platforms and marketing services for their clients. But they work with companies, not with customers.
A clear example of these kind of company is GravityJack. Company provides AR marketing campaign for luxury jewelry retailer Holition.
Vuforia

Vuforia software development kit is most used SDK for Augmented reality development. It is supporting all the newest trends in AR technology such as Google Tango Project. As a result, it is available to deploy and position various objects in connection to real world environment.
Projects
Vuforia SDC enables Computer VIsion Technology to track in real time variety of 2D and simple 3D targets. Meantime markerless and location based AR experience may be also realised with the help of Vuforia SDK. Vuforia provides  API in:
.Net (in help of Unity plugin)
C++ and Objective C++
Java.
Vuforia projects can be developed as native Android or iOS applications. Alternatively, it may be hybrid and adopted to any platform while developed on Unity.
Specialize
AR SDK development.
TotalImmersion

Total Immersion founded in 1999 in France by Bruno Uzzan. Later, it expanded to the United States for their first and second international offices in San Francisco and Los Angeles. For now on, they have large offices around the world in London, Hong Kong and Tokyo. Company staff is close to 90 employees and it deals with over 130 partners worldwide.
Products
D'fusion platform is support development of AR commercial services. It is using to create AR projects for mobile, web and industrial application, on-stage events and public presentations. Community behind D'fusion is already strong as well as available for various tutorial and guide materials.
TryLive – the first "virtual .dressing room" in history gives e-commerce one more tool to reach customers. The application give users a chance to try clothes from the online-store in order to make a wiser decision. Anyone may experience how product suits, looks and move without actual physical presence.
Specialize
AR platforms and solutions for eCommerce, mCommerce, retail and marketing.
METAIO

Company founded in Germany in 2003 by Thomas Alt and Peter Meier. Soon company expand for 6 more offices in the United States. The company designed SDC to programme AR applications for desktop, web, mobile and custom offline. METAIO focusing on developing software to provide augmented reality solutions. In fact, Apple Inc acquired Metaio in 2015 for an undisclosed sum.
Products
Metaio SDK – the platform for AR development. It came with an innovation idea that allows application usage without prior encryption. In other words, offline tools or servers is not required to track patterns and generate or deploy 3D assets. This SDC is suitable to make apps for Androids, iOS and WIndows, and is supported by Unity plugins.
Metaio Creator – drag-and-drop software that allows users to create augmented reality event. But even so, limited capabilities of application are compensated. Because, it has no requirements for coding and technical skills of users.
Junario – this is the first integrated AR application. It allow user to experience augmented reality content through various channels. Functional set of it is similar to any other AR Browsers like Wikitude or Layar.
Specialize
Software and SDK to create and experience AR content.
eCommerce AR solutions.
Industry AR solutions.
Microsoft

IT giant company is famous for Microsoft Windows. Itwas founded in 1975 in the United States by Paul Allen and Bill Gates. For now it is probably the most valuable player in the world of IT fields. So, no wonder, that the company holds trends and takes its role in augmented reality researches and developments.
Products
Microsoft Hololens – augmented reality glasses made up of six sensors and a depth camera, an inertial measurement unit. As hardware it includes Intel Cherry Trail SoC and coprocessors.
Microsoft created a bunch of different augmented reality applications to raise interest to Hololens.
Cortana – the application acts like virtual assistant.
Skype implication that works like the original app.
AR games: Fragments, Young Conker, RoboRaid.
Actiongram – video recording app that allows to create media with completed preset of mixed-reality objects in the scene.
Specialize
AR equipment development.
AR app and game development for Microsoft Hololens.
Sony

One of the top 100 world companies was founded in 1946 in Japan by Masaru Ibuka. Nowadays, Sony is an international company with numerous employments around the world. In fact, Sony isn't primely associated with augmented reality development. But huge budget enables it to make colossal investment into this field.
Products
SmartEyeglass – Sony's augmented reality glasses. It include camera, GPS and a bunch of sensors to superimpose digital information in front of the user's eyes. Meantime, company provides all developers with SDK for app development exact for SmartEyeglass. It's supported by different guides and tutorials.
AR effects – is the simplest augmented reality app. It are realize the idea to provide users with tools for enhancing their video and photomedia with a couple of AR effects.
Specialize
AR equipment development and support.
Niantic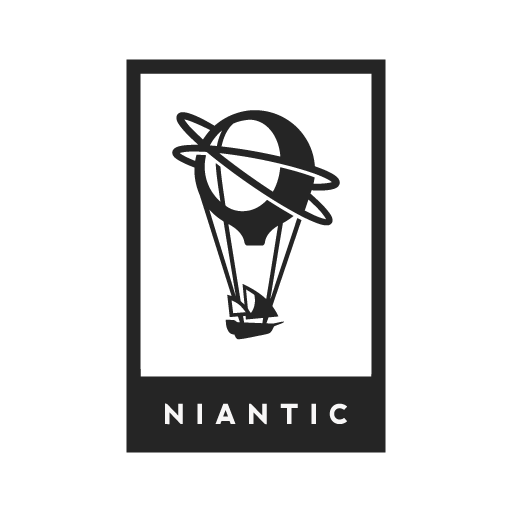 At the beginning, it was founded in 2010 by John Hanke as an internal startup within Google Inc. But later in 2015 it became independent. The company located in the United State with several offices around the country. They are famous for games that provoke people to get outside and explore the real world in looking for the game content within it.
Products
Pokemon Go – Niatic released AR game in touch with Nintendo and The Pokemon Company. In fact, the game gives a user a chance to capture digital pets only if he goes outside and finds them somewhere in the real world. Beside to exploding success in the first week of realization it also raises people's interest to augmented reality in total.
Ingress – similar to Pokemon Go game, Ingress requires from a user to go outside to receive game experience. But here players join one side of two opposite factions that challenge each other in world dominance fight. As result, players should capture special spots of, so called, exotic matter to take advantages among rival factions.
Specialize
AR located-based game development.
AR services and custom viewers developer companies
HP Autonomy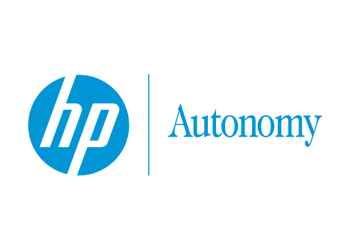 Company was founded in 1996 in the United Kingdom by by Michael Lynch, David Tabizel and Richard Gaunt. The company originally focused on large unstructured data analysis services. Till 2010 it became UK's most successful company in IT fields. In 2011 it presented Aurasma Lite that shortly after became one of world famous AR Browsers.
Products
Aurasma – an application that gives any user development tools to design, create and experience AR content without coding any bit. Such kind of AR content is called Auras. Beside they are location based, they may be public or private. In the end, all of AR events may be recorded or captured into a photo.
Specialize
AR Browser development.
Wikitude
The company was founded in 2008 in Austria. Shortly, in the same year they published their AR Browser. Originally, it focused on maintaining, updating and marketing the same name of AR Browser. Later, in 2012 it presented to public Wikitude SDK that supported developers in AR fields. SDK providing image recognition, tracking and geolocation functions for use.
Products
Wikitude World Browser – the very first AR Browser. In fact it is powerful and heavy tool that enables to create and experience AR content through mobile screen. For now on it has AR content waiting to be experienced in each corner of the world. In addition, Wikitude World Browser sees all Wikipedia information around a user.
Wikitude SDK – great SDC tool to develop applications focused on the usage of augmented reality and mixed reality features. Moreover, most of Wikitude SDK functional kits have one of the highest capabilities. It hold place on top 3 SDKs suitable for AR project development.
Specialize
AR Browser development.

AR SDK development.
Layar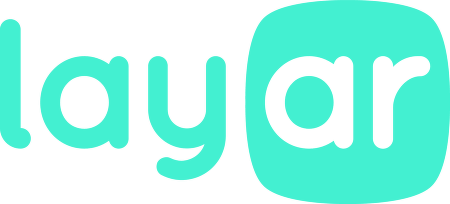 The Dutch company was founded in 2009 by by Raimo van der Klein, Claire Boonstra and Maarten Lens-FitzGerald. In same year they launched AR Browser with the same name. The company focused on maintaining, marketing and advancing its own product. Any other stuff they developed is intended to buff Layar AR Browser user experience.
Products
Layar – AR Browser design to get information from, so called, "layers". This is representational state transfers web service that contain geolocation data of points-of-interest. In addition, users may develop and create their own layers by using Layar Creator. But more advanced apps and tools require Layar SDK.
Specialize
AR browser development and support.
Custom AR solutions development companies
Thinkmobiles

IT development company was founded in 2011 in Ukraine by Alexander Sohanych. While, the main focus is on mobile and web application development, the company holds an eye on world AR and VR trends. As a result, Thikmobiles provides quality AR solutions to brand applications and ecommerce platforms.
Clients
Holsten Systems.

CaptainVR.

Hashplay.

Gyroptic.
Specialize
Custom AR solutions for brand apps and ecommerce.
INDE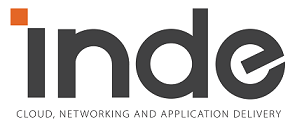 Was founded in 2010 in the United Kingdom. The company originally focused on AR and VR development fields, advertising and coding education. They provide AR solutions for mobile to large-screen experiences in order to buff brand awareness and make it noticeable.
Clients
The Honest Co.

Best Buy.

Sephora.

Petco.
Specialize
Brand AR Marketing campaigns
Gravity Jack

It was founded in 2009 in the United States. The company provides augmented and virtual reality solutions to clients. By using their own SDK PoindextAR they provide professional, markerless services to a wide range of industries.
Clients
The Lincoln Motor Company.

iTero element.

TaylorMad.

KraftHeinz.
Specialize
Wide range custom AR solutions.
Highly specialized AR solution developer companies
Blippar

It was founded in 2011 in the United Kingdom. The company specializes on using AR and AI technologies. They try to enhance surroundings with advanced digital information company depends on AR technology. In 2015 the company announced its growth for $45 million in fundings thanks to undiscovered investors. Later in 2015 they unveiled plans to develop optical search technology Solution.
Face – Blippar takes the main role in developing this Holition app idea. By using AR the application provides customers with the ability to trial make-up before making purchase. Face app recognizes and tracks for user face features, while a user may manually superimpose AR layers of makeup on it.
NASA

The United States in 1958 established Nasa as civilian agency for space research. Since 1998 NASA designed and developed various projects in AR and VR fields focused on space science. Meanwhile, some of them are not intended for public usage yet. But most of others can be easily found around the internet.
Solution
NASA app – primary NASA application that contains massive content about all NASA projects in past and future. Thus, it is separated into 9 sections and includes massive technical and scientific data as well as media, tweets and news.