50 best VR games finally looking good now. We have good choices to begin our adventure in fantasy worlds with Oculus Rift, PlayStation VR or HTC Vive. As well, with some more affordable gadgets like Samsung Gear VR and Google's Cardboard and its successor Daydream. And more, we have a huge selection of games to support these platforms.
Serious Sam VR: The Last Hope
(Multiplatform: HTC Vive, Oculus Rift)
Are you ready to taste the long-forgotten feelings from everybody's favorite game Serious Sam? And then imagine that these feelings will be twice as strong. Sounds good, isn't it? So, now you have such a possibility.
Serious Sam VR is a proud representative of the series. It has everything you would expect from it: big guns, hordes of evil enemies, intensive shooting, crazy humor. Well, the biggest difference – now it happens in VR! Sam is having another meeting with his arch-nemesis Mental and his legions.
Fans will notice that all key features from the original series are in place – blood, flesh, bone, explosions. Plus, now you can shoot enemies Macedonian style with two guns. You cannot expect series immersion from this goofy style arcade shooter, but in terms of fun, it is one step ahead of the competition in its niche.
The feedback is already very positive. The developers promise to add more content to the upcoming game: new guns, new types of enemies, and new locations. The full change log for the latest update is available on Steam forums, here.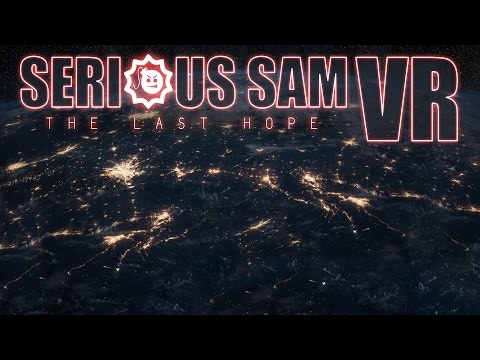 Get Serious Sam VR: The Last Hope
The Lab
(Multiplatform: Vive, Oculus)
The game that has already become a classic of the genre. The Lab consists of various best mobile VR games with story for you to choose from. Although they might look simple, they are addictive as hell. This is why even VR veterans will find something interesting to do here. That's why we recommend this games as an introduction to the world of Virtual Reality.
As well, mini virtual reality games in The Lab are in the form of 12 individual experiments you're able to perform with HTC Vive. Some experiments are nothing more than visual demonstrations with passive gameplay. And, the purpose is to help newcomers and kids to orient in virtual environments.
For those who strive for a challenge, there are more difficult scenarios with active physical activity. Bow shooting, for example. It combines the gaming aspect with real training. If you prefer something less intensive, you might participate in the experiment with a robot dog. You will be able to play with him a simple «throw-a-stick» game.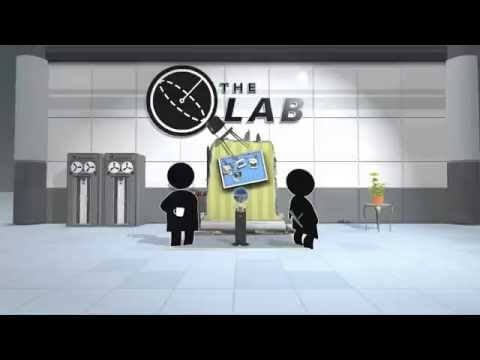 Everest VR gaming experience
(HTC Vive exclusive)
Ever dreamed about conquering Mount Everest? Now it is possible with new virtual reality game Everest. This exclusive project is a unique climbing simulator from Oculus Rift platform.
This game is built on Unreal Engine 4 which allows drawing visually stunning scenic routes. As a result, Everest VR is just like a short movie with you as the main actor. You can walk around, interact with different objects, or just admire the photo-realistic graphics.   
It is not an ordinary title but an interactive experience. Finally,  it allows traveling to incredibly realistic location in the world.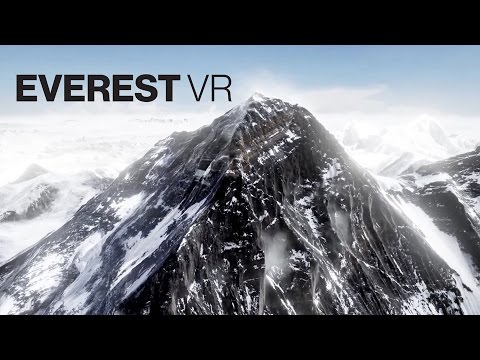 Everest VR experience on Steam
Lightblade VR
(HTC Vive exclusive)
This is what millions Star Wars fans across the globe have been waiting for years. In Lightblade VR your dream of becoming a Jedi swordmaster comes true! Upon arrival, you will get your personal robot instructor that will guide you through basics and introduce various training routines. For more experienced Jedi there is also a series of more difficult challenges to choose from.
Among VR games for Android, Lightblade VR is a real equivalent to sports activities as it requires good coordination, dexterity, and situational awareness. After spending 15 minutes in you will probably feel the tension in your body and hands. Less experienced players can just limit their gaming session in order to adapt to the game. Without any doubt, it makes Lightblade VR a perfect choice for beginners and pro-VR players as well.
In addition to that, Lightblade VR has incredible graphics, cool ambient audio during fights, clear, user-friendly interface. Furthermore, this game also has a progress system which rewards dedicated players with new items (e.g., different lightsaber hilts, additional colors, etc.).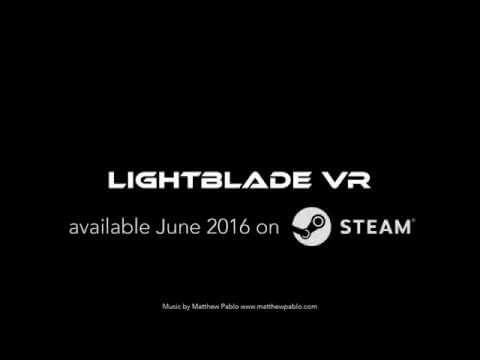 The Solus Project
(Multiplatform: Vive, Oculus)
Fans of exploration games will get ecstatic with this one of the most popular VR game. The Solus Project challenges you to survive on wild ruins of unknown civilization. Perhaps, this is the most unusual attempt to recreate a hybrid survival gameplay.
As well, The Solus Project is notable for its mystical atmosphere and colorful visual aesthetics. Without any doubt,  they completely change your perception of the virtual reality games, and Android VR games in particular.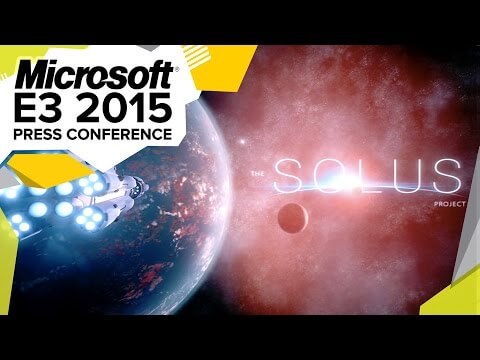 Get the Solus Project for your platform
Apollo 11 VR game
(Multiplatform: Vive, Oculus, PS VR)
A truly unique project as its main goal is purely educational. The developer of Apollo 11 VR wanted to tell the story about one of the greatest achievements of humanity to date. Furthermore, with this project they want to inspire the next generation for new achievements in space. For this reason, the game is free for students.
Also, immersive VR Education company managed to create a game which carefully replicates the events of that flight. Now anybody can become one of those astronauts who made the history. The game provides you with the opportunity to enjoy the fantastic scenery from open space. As well,  interact with other people on board, and perform the memorable landing on the Moon.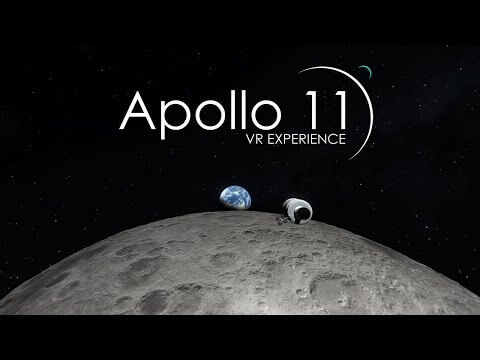 Raw Data
(HTC Vive Exclusive)
Perhaps one the best VR titles to date; at least in action games category. Raw Data was developed from the scratch specifically for virtual reality gaming. All your actions and gameplay features are intuitive, so adaptation before the fight does not take long.
After picking one of two playable characters you are immediately thrown into battle against the robotic threat of all kinds: agile ninja swordsmen, heavy armored infantry, flying drones, etc. Your survival completely depends on your personal skills and your arsenal: pistols, futuristic shotguns, and even old-school katana! In order to overcome the onslaught of enemies you will have to rely on your agility, swift reflexes, and your partner as this games also has a duo co-op mode.
Raw Data delivers a full package of active VR combat, unique heroes with their own special abilities, and different modes to choose from. No wonder why the rating of approval for this game on Steam is so high.
Pool Nation VR
(HTC Vive exclusive)
Sometimes, you just don't want to leave the house but still want to hang out with your pals. Pool Nation VR is made for situations like that. This online billiards simulator for VR headsets has the realistic atmosphere of your local bar.
Throwable chairs, stools, and bottles are also at your disposal. As it is an essential part of any bar visiting experience. The whole establishment is your playground, and you aren't limited to just playing pool. So, you can even switch and play a few darts rounds or air hockey for a change.
As well, Pool Nation VR offers several billiards game modes, personal customization with loot drops, options to play against real opponents. Extremely fun and smooth VR experience.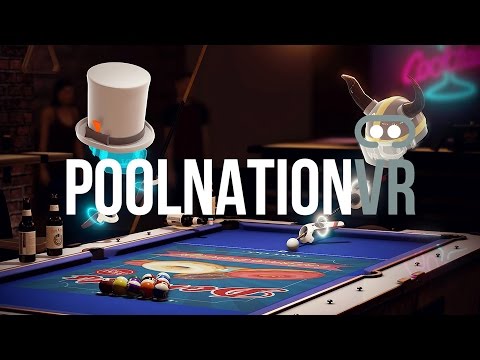 Pool Nation VR game for your platform
Arizona Sunshine
(Multiplatform: HTC Vive, Oculus Rift)
A zombie-themed first-person virtual reality shooting games with survival elements. Apart from stunning graphics Arizona Sunshine also features a physics engine which was developed by Vertigo Games specifically for this project. Each zombie hit or strike feels realistic and does not follow simplistic patterns of 4 or 5 attack types that we often see in other games.
Players can use a wide range of firearms, but for those who prefer close quarters combat, there are also a lot of melee weapons. Arizona Sunshine was originally developed for HTC Vive and its motion controllers which allow creating realistic aiming, shooting, and reloading close enough to real life. But with the announce of the Touch controllers for Oculus Rift it has become a multi-platform game.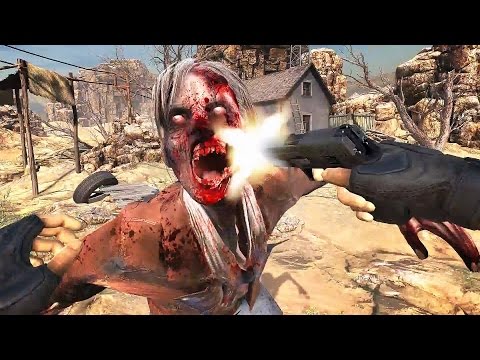 Hover Junkers
(HTC Vive Exclusive)
In Hover Junkers, you get to pilot your own ship which is going to be your private area. Now, your ship is based on the size of your room! It can be modified with scrap to be more like a flying fortress. Otherwise, you won't last long in this crazy world against other players.
So prepare to shoot and avoid been hit just like in the real world. In Hover Junkers, you have to evade projectiles by ducking physically. There is no magic button to do it for you. The game is extremely intense but you enough time to rest between matches as they are limited to 10 minutes.
Although Hover Junkers mostly focus on multiplayer battles it also has a single campaign nevertheless. So it is a good thing to have in case you just want to relax and shoot some bots. Incredibly fun, fast-paced, and cool looking game. A «must play» for all HTC Vive users.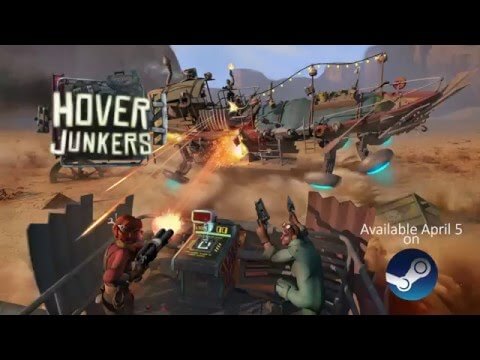 Get Hover Junkers for your platform
Hiring? Find top developers!
Fantastic Contraption
(Multiplatform: HTC Vive, Oculus Rift)
Imagine a virtual reality sandbox with unlimited construction options where you can create practically anything. Colossal cruise ships, jets, cars – you name it! That would be Fantastic Contraption VR.
Finally, your main goal in this game is to deliver a small pink ball. You have an unlimited amount of spinning wheels and stretchable sticks at your disposal to get the job done. Do whatever your mind comes up with and use your fantasy. There are no wrong or flawed solutions!
The process of insane engineering is extremely entertaining, especially if you can make them work together using basic physics principles. Finally, the last part might be a little be challenging at first, but you will get used to it.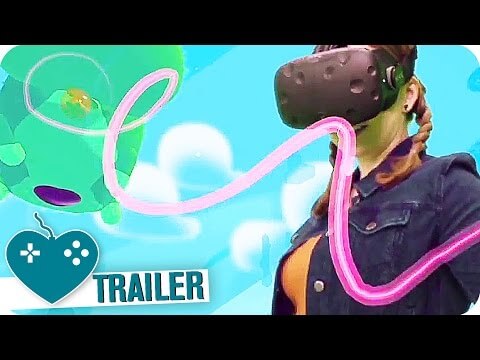 Fantastic Contraption in one click
Space Pirate Trainer VR
(Multiplatform: HTC Vive, Oculus Rift)
Space Pirate Trainer might seem too simple and dull at first glance but, after diving deeper into the process, you will understand that it requires total concentration to play. You have two laser guns and two shields to protect yourself from invaders, so use them wisely.
The defending area looks like the rooftop of a skyscraper with glowing city light can be seen in the background. There is a giant holographic board with statistics and other vital information in front of you, and a spaceship behind. You are here with a gun in each hand to stop invaders from destroying the ship.
Your weapons have several firing modes each suitable for a different scenario: single shot, triple shot, laser, and continuous firing. In order to succeed, you have to find a perfect balance between defense and attack. With every wave of enemies, the game gets harder. The harder it gets, the more points you receive. The gameplay gets increasingly intensive and becomes more like a sports training.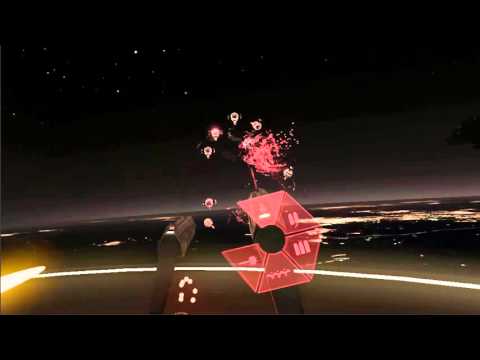 Space Pirate Trainer VR for your platform
Elite: Dangerous
(Multiplatform: HTC Vive, Oculus Rift, Open Source VR)
This game is all about space traveling and exploration. The whole milky way is your playground, but you have to start from small beginnings. So at the beginning of your exploration career, you will get a small spaceship and limited options. But after completing missions you will get access to advanced skills.
Surely, more than 400 billion star systems are waiting for you in Elite: Dangerous. Become famous, become Elite, and make your mark in the history book. No doubt, this is your main purpose in this world. The virtual environment in Elite: Dangerous is exceedingly realistic: every star, planet, satellite, or asteroid can be seen clearly and in detail. 
Apart from unprecedented space immersion Elite: Dangerous can also get your attention with the thoughtful and intricate story. This adventure game will surely engage your brain into the process.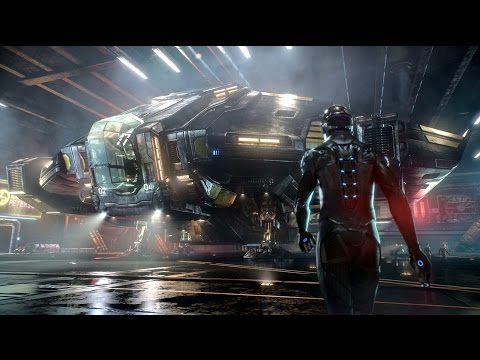 Surgeon Simulator
(Multiplatform: HTC Vive, Oculus Rift)
Some games receive a second life in Virtual Reality when it would seem their lifespan is over. Surgeon Simulator is one of those «resurrected» games. Just like in the traditional Surgeon Simulator you get to perform various surgical operations.
Good old heart and brain transplants, teeth removal, eye surgery, double kidney transplantation are waiting for your incompetent hands and dark sense of humor. Originally Surgeon Simulator was an Oculus Rift exclusive, but a special Surgeon Simulator VR: Meet the Medic for HTC Vive was developed later on.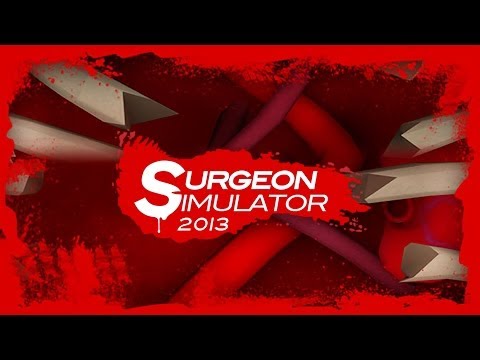 Get Surgeon Simulator on Steam
Tilt Brush
(HTC Vive exclusive)
A 3D painting tool turned into the game project in Virtual Reality. Now you can walk and view your creations from any angle. It can be barely called a «game» in the conventional sense, but we could not ignore or did not mention this title here.
With Tilt Brush, you can let your fantasy flow. This program creates amazing things in virtual reality. Even more you can draw animated characters, build constructions, house, furnish them with stuff. There are so many options, colors, types of brushes in this game.
As well HTC Vive gives you two controllers to work with Tilt Brush: one of them turns into a universal palette for color selection, brush selection, etc. while the second one becomes your actual painting brush. Also you are free to draw as a solid color or use animated paint as well.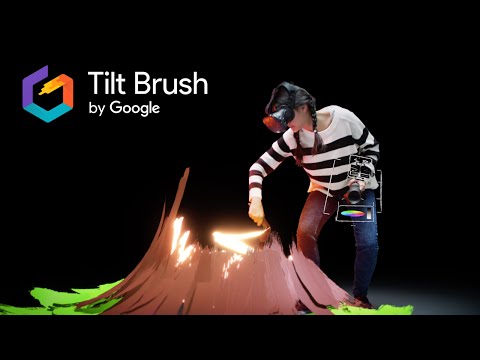 New perspective with Tilt Brush
Job Simulator
(Multiplatform: HTC Vive, Oculus Rift)
Various serious (and weird as well) job simulators are popular these days. Their goal was to create a game about professional routines that are far from hard working romantics. Office clerk, chef of the roadside diner, shop salesman, mechanic –  that it is something you desired.
This is what makes Job Simulator an original product. In addition to that, a person playing Job Simulator in VR looks funny as hell. He waves his arms, twists, bends, and turns – it seems that the helmet on the head completely blocks you from reality.
But no matter what is going on outside of your playing space, the role of the virtual worker does not become less fun. Well, it might not be as fun as virtual sex, though you can throw donuts into robots and entertain yourself in a dozen different ways.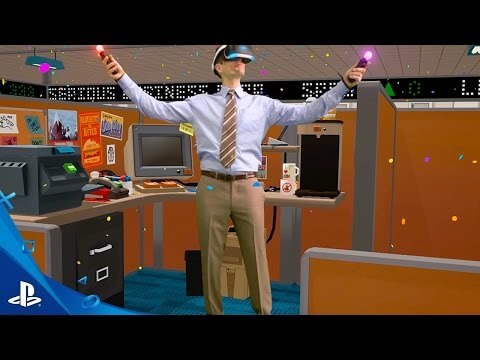 Job Simulator for your platform
Lucky's Tale
(Oculus Rift exclusive)
Lucky's Tale has everything you would expect from a classic platform: bright and friendly locations, tons of traps along the way, boss fights, and even play mini-games. Except all of this is happening in VR! The gameplay is so engaging and captivating so even old-school conservators start to believe in the VR technology.
Most VR games use the first-person view for achieving a better sense of immersion, but some titles go for the third-person view. Lucky's Tale is one of those few and feels just right. You watch after you little furry friend from above as you're navigating him around the obstacles. It is exactly the breath of fresh air that VR gaming needs so desperately in order to get attention from masses.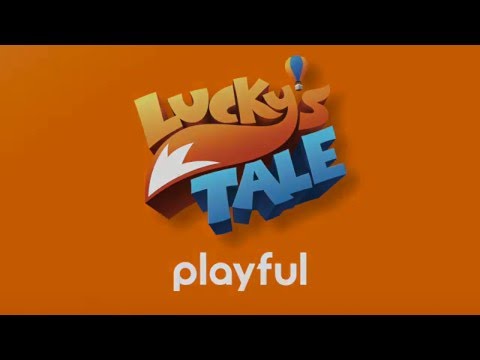 Final Approach
(Multiplatform: HTC Vive, Oculus Rift)
Final Approach surely makes it to the list of the unique virtual reality experiences. This is what you get after combining a strategy with a flying simulator. Airports and cities are your main point of interest as you take the role of the air control operator.
Some cool options like manual zooming for better vision during landing sequences were also introduced in this reimagine of the title. Final Approach has four large gaming zones and counts more than six hours of gameplay.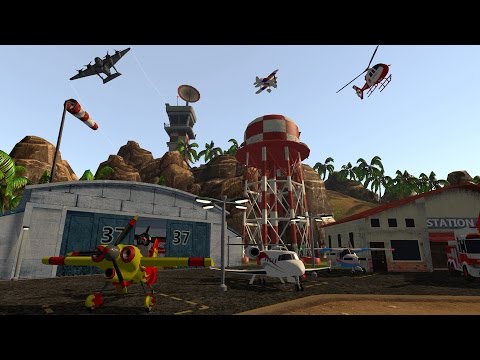 Audioshield
(HTC Vive exclusive)
Audioshield arms you with two shields of the different color. So, you block giant colorful bubbles as they fly towards you to the beat of the chosen song. That's the point of the game. But don't believe the simplicity in these words. Especially if were are talking about Audioshield.
Every song requires a huge amount of concentration to succeed. Furthermore, the game adapts to any melody you point at, plus it throws in some tracks from the large internet music collection licensed for the game. It is great when gameplay gets adaptive and adjusts to any music genre you prefer.
Audioshield is incredibly addictive with a ton of customization options like difficulty settings, different kinds of shields, and the ability to play your music of choice.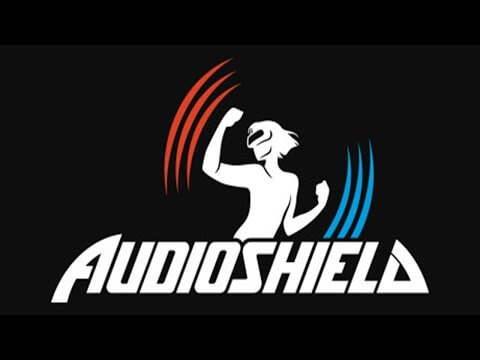 Get Audioshield for your platform
VR Soccer Header
(Multiplatform: HTC Vive, Oculus Rift)
VR Soccer Header from the Versatile studio is a real gift for all football and soccer fans. Special sound effect and Awesome Design which energize your real Soccer game experience. The real Graphical effect that encourages you to feel high-quality ball hitting effect which adds more fun and makes it very addictive. With Virtual Reality, you can able to create new relaxation experience like reality.
To play virtual reality football moves your VR headset to look up, down & around and make perfect soccer penalty kick to goal on your target. There are two modes to play, One is simple and the other is audience mode when you hit the target, Audience will appreciate your victory.
Feel Great virtual reality experience. No need of tutorial, text or buttons. Just use your head wear cardboard to shoot the ball towards the goal.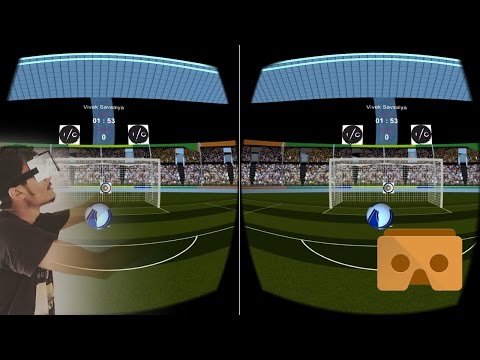 Get it on Google play or App store
Euro Truck Simulator 2
(Multiplatform: HTC Vive, Oculus Rift)
Euro Truck Simulator 2 is the closest you can get to this profession in games. Where else could you have a detailed, almost real multi-ton truck? But developers from SCS Software decide to improve the sense of immersion by bringing full virtual reality support into to the table.
Now you can fully immerse yourself in the process. A huge truck with unbelievably realistic cockpit and enjoying beautiful sceneries passing by. All key features like completing missions, delivering stuff, or looking around the cab and out of the window are here!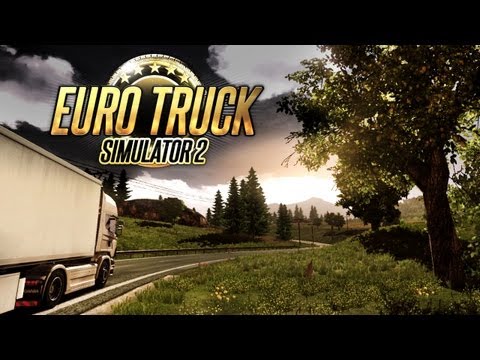 Euro truck Simulator for your platform
Eagle Flight VR
(Multiplatform: HTC Vive, Oculus Rift, PlayStation VR)
First made for VR developed by Ubisoft. Originally it was an Oculus Rift exclusive but right now it supports all three main VR headsets. It is a perfect choice for those who have never seen VR gaming before but experienced players will also find it interesting.
The game is very intuitive and easy to play. It has different option to go for: from free exploration for beginner to series of hardcore solo challenges. Furthermore, it has a multiplayer element attached to it which allows up to 6 people playing together.
In Eagle Flight, you get to see the future of Paris 50 years after the complete disappearance of mankind from the face of the Earth. You can explore the area becoming one of the eagles that inhabit this place. Fly above historic sites, race wide city streets, discover secret corners, and more!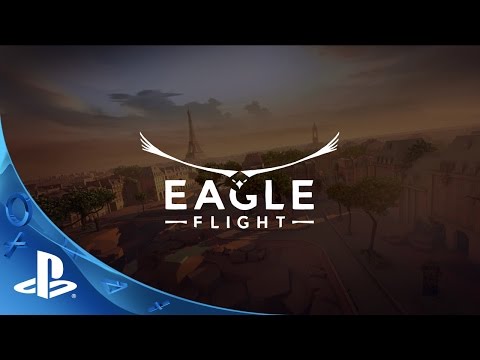 The Climb
(Oculus Rift exclusive)
Exclusive climbing adventure for Oculus Rift owners which offers gorgeous ultra-detailed scenery and immersive high adrenaline thrills.
The first prototype of the game was being developed for original Oculus Rift without Touch controls. For this particular reason, the developers of The Climb were challenged to create a universal control system that would allow looking around and using virtual hands by changing the position of the headset. It is really cool to see how your VR hand moves left or right when you turn your head.
With Oculus Touch controllers available now your climbing experience might become even more realistic. You will be able to hang on virtual ledges using hands in real life. Thus you will practically feel the gameplay.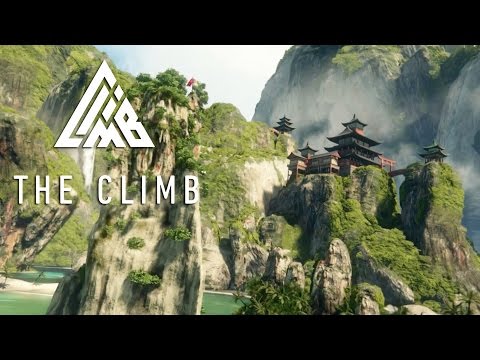 ADR1FT
(Multiplatform: HTC Vive, Oculus Rift, Open source VR)
The easiest way to describe ADR1FT in one sentence is to say: it is a game version of the 2013th movie Gravity. It challenges you to survive in space. It is not a trivial task when you have to navigate in zero gravity with oxygen level fading fast. Did we mention that you will also have to solve various puzzles simultaneously throughout five different areas?
ADR1FT is a good choice for creating a top-notch photo-realistic graphics. The project proves this point amply: all basic models are well-made and look as good as real. Explosions, electric discharges, gas emissions seem quite natural. Even your body behaves as it should in zero gravity conditions – you feel every change of your position in space, every hit you take, overload causes understandable glitches in the system. All in all, it is a solid space experience.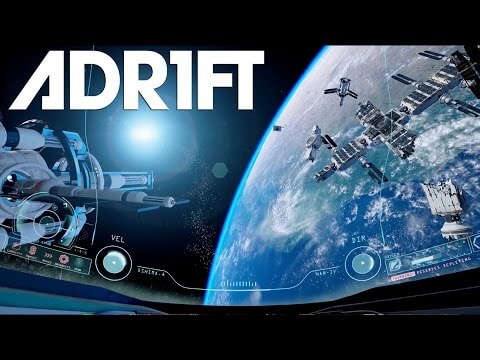 Toybox
(Oculus Rift exclusive)
It is hard to call Toybox a standalone game; it is rather a demonstration of the new Touch Controllers, but it still deserves mention on this list as it clearly indicates where Facebook is trying to reach with Oculus integration.
Toybox is their experiment about social interaction and cooperation in virtual environments. What would people do if they are presented with such opportunity? How are they going to play or interact? Will they? In Toybox, you can drive in zero gravity, light fireworks, use various gadgets, play games with your friend. Think of it as your private playground but in VR.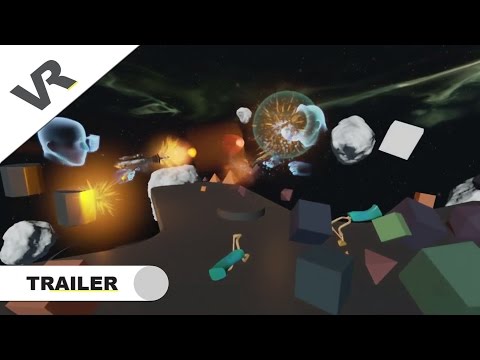 Medium
(Oculus Rift exclusive)
Just like Tilt Brush, this is technically not a game but still can be classified as a sculpting simulator. When Tilt Brush caters to painters, Medium goes for sculptors. The process of creation takes place in your virtual workshop where you have all the tools needed for molding, shaping, remastering, and coloring. Typically, you see this process on flat 2D screens, but now you finally have a chance to try the real-life sculpting.
It may seem that Medium is just a fun time around, but it has enough depth and options to become a professional instrument for content creators and designers. With the ability to export meshes of your creations into traditional programs for further tinkering it is possible that this project will become a platform for talented animators or game designers.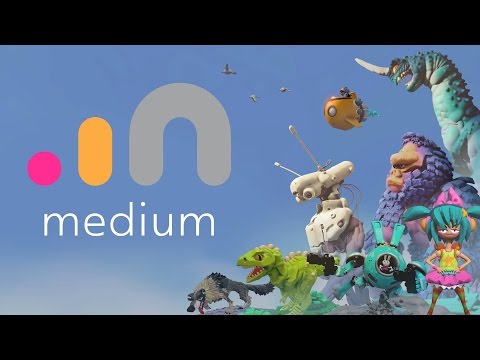 Holoball
(Multiplatform: HTC Vive, Oculus Rift, PlayStation VR)
HoloBall teleports the player into the arena which immediately reminds one of the most iconic video games of all times. What are you going to do there? Play the ball, of course!
Seriously, if you want to play a tennis-like game without any unnecessary things versus AI, look no further. Strap your controllers tightly around your wrist and prepare to do some heavy exercising in VR while trying to score the ball in the gates of your opponent. This game will surely frazzle you out.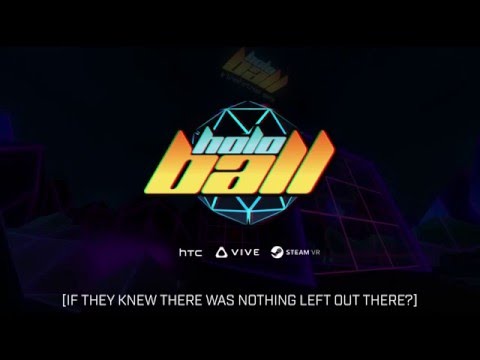 Holoball on PlaystatiRon Store
Kingspray VR game
(Multiplatform: HTC Vive, Oculus Rift)
Become a "real" street artist with Kingspray graffiti simulator! You don't have to worry about going to the edge of nowhere or having troubles with police as you sit and enjoy the game on your sofa.
There are tons of standard colors and ability to make custom ones. Choose nozzles, drips, or whatever you like when creating street masterpieces. Using hand controllers, you can precisely control your actions just like in the real world. To make it even more realistic and closer to streets the developers added options to choose the time of day and a boombox to listen to your favorite radio while painting!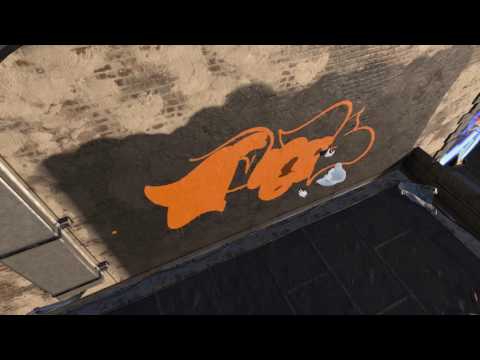 VR Sports Challenge
(Oculus Rift exclusive)
A collection of sports disciplines to enjoy in VR which includes football, basketball, baseball, and ice hockey.
Guys from Sanzaru Games decided to remove the most annoying element in most VR titles – moving or rather say teleporting. It is a smart decision for active sports games where you would definitely miss half the fun trying to move your character to the desired position. Teleporting is entirely automatic so you can concentrate on passing the ball and scoring.
In the basketball, for example, player's job is all about shooting jumpers, looking for open teammates, and trying to find spots for crowd-pleasing throws in slow motion. On the defending side, the number of options is limited to occasional blocking in the form of mini-game.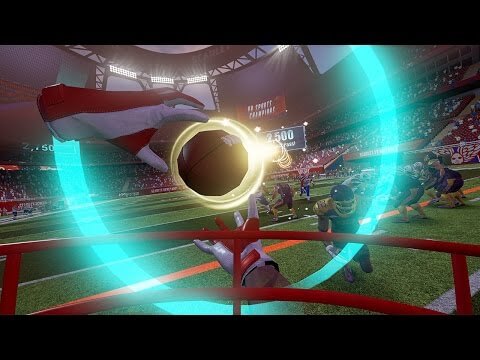 P.O.L.L.E.N.
(Oculus Rift exclusive)
P.O.L.L.E.N is the game where you have to rely on your brain activity to understand what's going on. You're playing as a space engineer assigned to fix problems with communication on the space station on Saturn's moon, Titan. As soon as you arrive, a space storm hits the station. You survive only to find that the station is deserted and abandoned.
One of the key features of the game is your ability to switch between two timelines. In the first dimension, the station is clean, uninhabited, and well-lit. In the second one – dark, damaged, and empty. The protagonist does not get any weapons as there are no real enemies around except the environment. The gameplay is based on thinking, solving puzzles, and deducing what has happened here.
The visual style and space station entourage looks impressive. What is even more impressive – is the unusual implementation of retro-futuristic setting: cassette tape recorders, heavy fat kinescopes and projectors create an atmosphere you might believe in.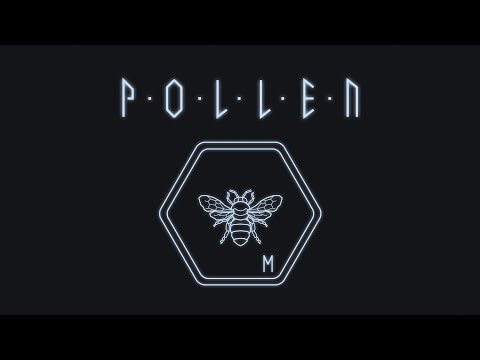 Headmaster
(PlayStation VR exclusive)
Interestingly enough, there is a plot and even some kind of a story line in Headmaster which makes the game noticeable. The progression is linear; all episodes are tied with each other in somewhat twisted and impudent manner. All these things make Headmaster charming and attracting unlike many other titles «for one-hour leisure time». What this game is about? About football testing school in the small dystopian world.
Football and soccer fans will surely appreciate such a twist and will get addicted to the gameplay. Your main mission in each given scenario – is to score points by heading the ball into stationary or moving targets. The challenges are getting increasingly harder to entertain advanced players.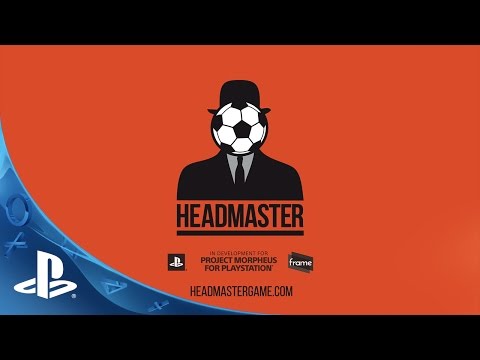 Headmaster on Playstation Store
Subnautica
(Multiplatform: HTC Vive, Oculus Rift, Open Source VR)
Research vessel Aurora breaks down after unsuccessful entry into the atmosphere of the oceanic planet. The ship is crumbling apart, and our protagonist has one shot to survive in a rescue capsule. He survives the crash in the middle of the ocean.
Subnautica might seem just another simple diving game adapted for virtual reality, but it is far more complicated than that (in a good way). While exploring a vast unknown underwater world you have to scavenge resources to survive and craft advanced mechanisms to build a home base on the ocean floor and even more! But be aware that the local wildlife can be hostile and can remind you where is your place in the food chain.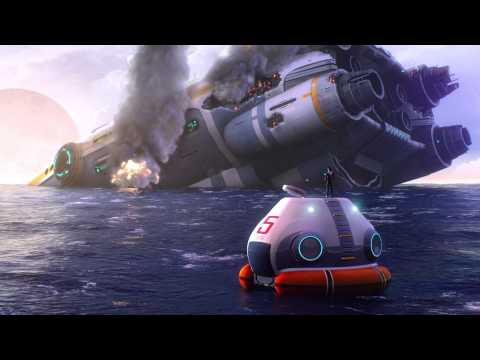 Dear Esther
(Oculus Rift exclusive)
You probably know this unique game experiment with gorgeous graphics. In VR it looks fantastic as well. Gaming experience with Oculus Rift is nothing short of being beautiful and captivating. After spending some time in the vivid 3D environment, you begin to believe that this title was meant to be a VR project all along.
The relaxed slow-paced gaming process only improves the experience. No one rushes the protagonist, so take your time to enjoy beautiful scenery. In this particular case VR enhances what seemed to be already a perfect exploration\walking simulator, it provides a feeling of presence on that remote island.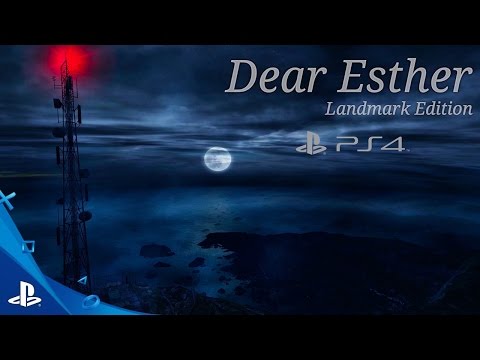 Smash Hit VR
(Samsung Gear VR exclusive)
The great implementation of physics along with immersive graphics will make you hungry for destruction. Smash Hit VR is the adaption of original Smash Hit for Samsung virtual reality headset. The developers managed to incorporate relaxation into the game based on nonstop destruction.
In addition, the hypnotic soundtrack and convenient controls along with the features mentioned above appeal to different categories of gamers ensuring the high popularity of Smash Hit VR.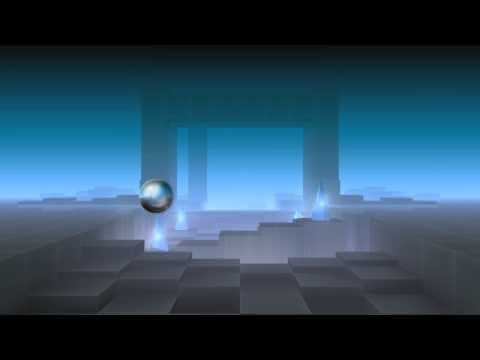 Bohemian Rhapsody Experience
(Google Cardboard)
The premise of this one is simple – reintroduce the iconic song in virtual reality. Without any doubt, Bohemian Rhapsody is one of those legendary songs that must be immortalized in music history. Making the VR experience out of it, is probably the best way to do it.
Best Cardboard games such as this one, allows you enter the subconscious mind of Freddy Mercury and feel the sensation of playing the song onstage with all other band members. Bohemian Rhapsody has the full set of audio components and visual effects that react to your movements.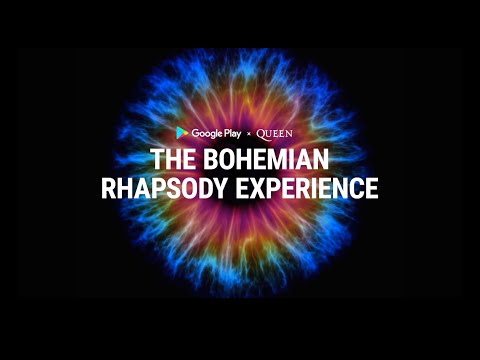 Get Bohemian Rhapsody Experience
VR Cave
(Google Cardboard)
Ever wanted to go spelunking without bathing in dirt and banging your head against low-hanging stalactites? Then grab your device with VR Cave and embark on an underground journey, within one of the best VR games for Android.
So experience realistic exploration of the 3D cave with your mobile VR headset and explore an exciting environment. As well, it works with any mobile headset that has an accelerometer.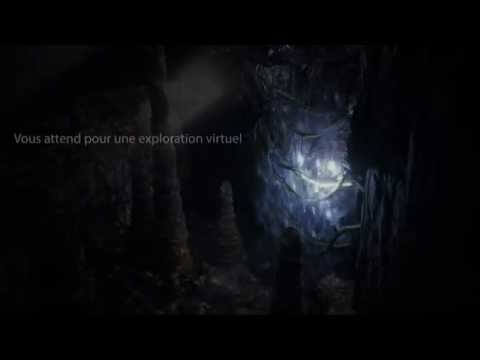 Roller Coaster VR
(Google Cardboard)
The realistic atmosphere of drive and excitement without leaving your home. Roller Coaster VR sets you on the joy ride with high adrenaline dosage.
 Besides, with Google Cardboard you can experience the incredible descent at various locations. It can be a jungle, city, or other incredible places. The game features pleasant, realistic graphics and good audio support which includes sounds of the crowd, birds, nature, and city.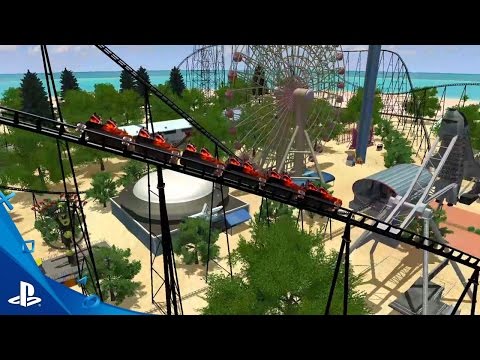 Roller Coaster VR for Google Cardboard
The Fifth Sleep
(Samsung Gear VR)
You are one of the lucky few to participate in the experimental project «Proteus» which is essentially a testing of a Nano-robotic camera that explores the human body. We must admit that traveling along veins and arteries is a breathtaking experience as you receive an opportunity to discover most unusual landscapes in gaming.
The plot premise is nothing special: the mentioned camera will be injected into a comatose patient to find the source of the trauma. But as soon as start your quest you will realize that this game can still surprise you. Without any doubt, we're pretty sure that this journey through the patient's world, life, and dreams won't leave disappointed.
The Fifth Sleep for your phone
Motorsport Revolution
(Oculus Rift exclusive)
Are you a racing simulator fan? If yes, then just stop here and check Motorsport Revolution in VR. What kind of a speed maniac wouldn't want to do some racing without risking his life? Motorsport Revolution features one the best physics models to date which was inspired by console hits Le Mans Series and Forza.
So it will be difficult enough to find a more skill challenging racing simulator in VR. The developers of Motorsport Revolution wanted to recreate genuine and immersive racing experience and succeeded. As well, top race cars and most difficult tracks known to humanity are waiting for you!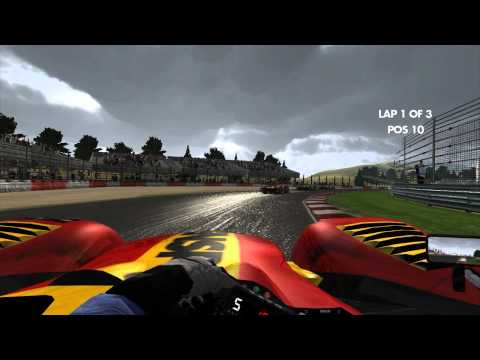 MotorSport Revolution on Steam
Project Cars
(Multiplatform: HTC Vive, Oculus Rift, Open Source VR)
The list of best Android VR games wouldn't be full without some racing. A solid port of the great racing title with breathtakingly beautiful graphics. Adding the option to play it in virtual reality adds a whole new level to the game.
In reality, it is practically impossible to describe how Project Cars feel in VR – you have to try it. So, the first time we set down to play it we didn't expect to feel the speed. But, in the end, we have found ourselves gripping the steering wheel with whitened fingers.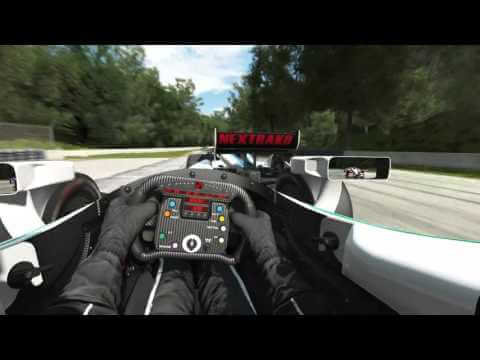 Project Cars for your platform
Pinball FX2 VR
(Multiplatform: HTC Vive, Oculus Rift, Open Source VR)
Pinball FX2 VR is brand new pinball game from the masters of Zen Studios who has laid the foundation for the digital pinball. This game brings enhanced physics and advanced 3D graphics to the original pinball tables. In addition to that, the game has certain social features that will make it your best VR experience for Android, immersive and engaging.
In the first place, Pinball FX2 VR carefully replicates the atmosphere of real pinball in a box.  For souls who strive for competition, as a result, there are scoreboards that track player's personal score, team score, record table stats, and more!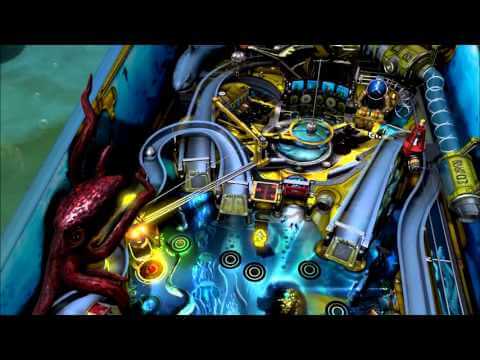 Chernobyl VR
(Multiplatform: HTC Vive, Samsung Gear VR)
Visiting Chernobyl is not a walk in a park. It is exciting as hell but dangerous as well due to radiation. But in Chernobyl VR you can visit the place while sitting on the sofa in your living room! So, this project combines educational and gaming aspects enhance by the narrative documentary movie approach. This one-of-a-kind virtual tour into Chernobyl zone uses 3D scans, photos of locations and buildings, stereoscopic videos, and even augmented reality to create unique exploration experience.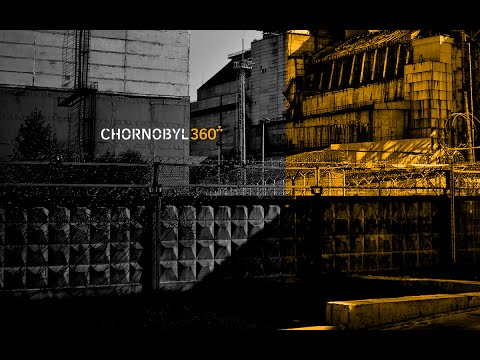 Chernobyl VR for your platform
Dead Secret
(Multiplatform: HTC Vive, Oculus Rift, Open-Source VR)
Dead Secret sends the player to investigate the haunted house in rural Kansas where a gruesome murder took place in a cell. You have to find all cryptic clues hidden within the walls and solve many puzzles along the way. So, prepare for reading because there is a lot reading material prepared for you in this game.
As well, the atmosphere is dark and ominous, spooky sound effects and distant noises won't leave you alone for a second. A thriller brought from the TV screen to Virtual Reality.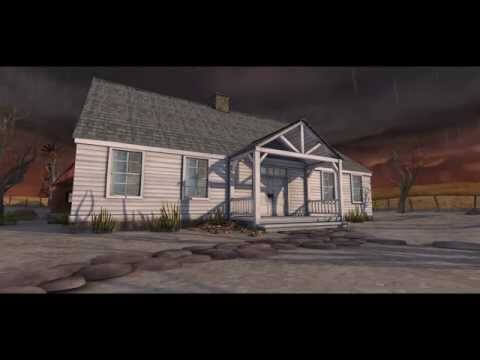 Get Dead Secret for your platform
Fulldive VR
(Google Cardboard)
Not a game but still a fascinating example of utilization of VR. Fulldive is a navigational platform in virtual reality which has all features of your favorite VR-player like watching videos in 3D or viewing 360 panoramas.  As a result no need to mention that this mixed app has an option for internet surfing and supports all video formats.
Finally, among other cool features, we can name compatibility with Hulu and Netflix, 360-degree video streaming on Youtube, and access to all best VR apps through VR-market.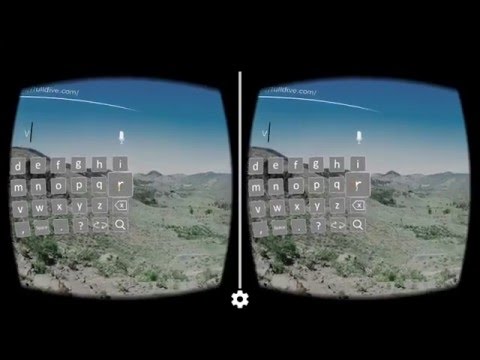 Fulldive VR for Google Cardboard
Darknet
(Multiplatform: Oculus Rift, Samsung Gear VR)
Former Samsung Gear VR exclusive turned out to be a multiplatform title. Darknet has the resident player on the dark side of the Web tasking to hack different servers, spread viruses, and so on.
A hacker-themed strategy in arcade style which somehow remind us about hacking in Deus Ex Human Revolution and Mankind Divided. With clear instructions given by the mysterious droid voice, you will be able to orchestrate a beautiful mayhem and collapse the system.
As well Darknet proves that not all games must be about shooting stuff or rely on advanced graphics of physics. Sometimes clever implementation of basic arcade features can be more successful and entertaining than hollow blockbusters.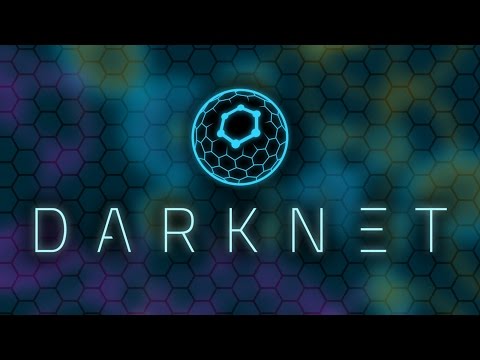 Within VR
(Multiplatform: HTC Vive, Oculus Rift, Open-Source VR)
First of all, VR these days is not only about Virtual Reality games as you might know. Within VR is a robust instrument for semi-pro filmmakers and video enthusiasts. It can help you with creating unique short films, documentaries, or music videos that support the 360-degree view.
Also if you want to see what is program is capable of then just watch the video on Youtube. So we are not going to spoil much, but this is one of the most progressive attempts to achieve highest cinematic quality in VR.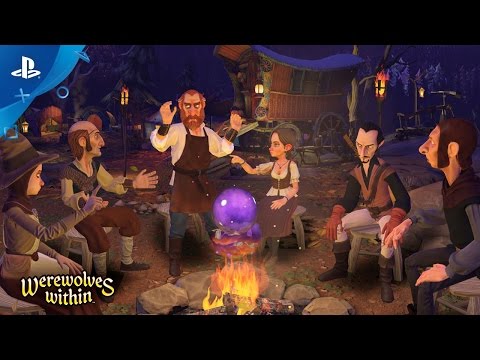 VR Karts: Sprint
(Multiplatform: HTC Vive, Oculus Rift, Samsung Gear VR, Daydream)
Driving simulators and arcade racing virtual reality games are also in this list. Or maybe in VR phone games overall. VR Karts: Sprint is a good attempt to fix the situation. finally it is a very dynamic racing game with cartoonish decorations, but it can drag you in for prolonged periods of time.
In conclusion, VR Karts has modes for solo play and for multiplayer as well. So, get into your customizable vehicle to show others who is the boss! As a result, powers and weapons will help you to send the message and prove your point.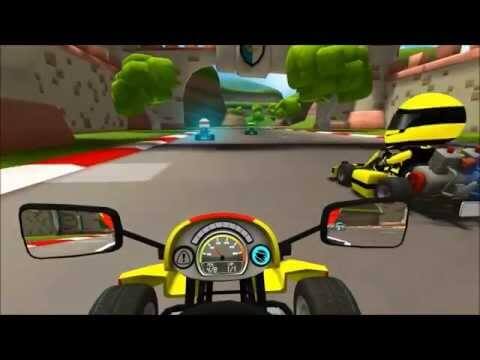 Get VR Karts: Sprint for your platform
Dragon Front
(Oculus Rift exclusive)
If you enjoy board games with cards and love virtual reality gaming, then you should definitely check Dragon Front. It follows traditions of card collecting games and adds a deeper element of strategy to the gameplay.
In Dragon Front, you have a well-thought game system, several factions to choose from, 280 characters, 80 battlefields, and more than 100 spells to cast. It feels like playing Hearthstone sim but with board game figures that are actually alive.
After playing a card, it transforms into a 3D-model with its own set of animations. And it is way more pleasing to watch than some simple card animations in traditional games.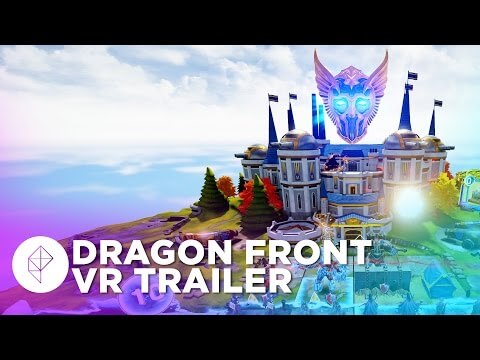 Get Dragon Front for your platform
Bullet Train
(Oculus Rift exclusive)
In the game of Bullet Train, you have just one enormous location as your playground, but it is filled with intense gameplay and enemies. In your arsenal, you will find shotguns, assault rifles, pistols, and grenades.
Our protagonist moves by teleportation and can even stop time. Slow motion basically turns you into a beast: you can throw grenades and weapons, grab new guns, teleport to cover the longest distances, shoot, and even reverse enemy projectiles!
The game is built on Unreal Engine 4 and fully optimized for VR running smoothly with 90 fps even on computers with minimal hardware required for VR-gaming. Graphics look amazing; there are even some destructible objects.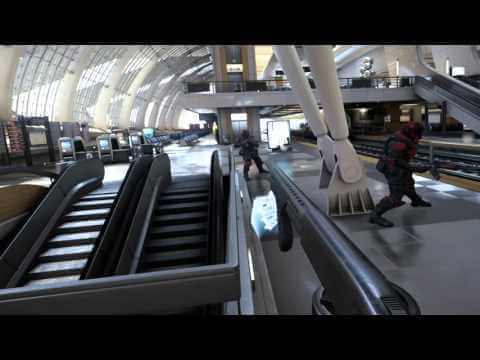 Get Bullet Train for your platform
The Unspoken VR
(Oculus Rift exclusive)
Ever wanted to participate in a fight club for sorcerers? If the answer is positive, then The Unspoken sim is what you need. Learn how to cast magic spells to unleash their devastating might on your opponent. Playing this thing in VR and using your own hands to conjure flaming skulls or summon a barrage of exploding rockets is unbelievably satisfying.
The Unspoken is an online multiplayer restricted game only. So it means you cannot train with bots to become a better magician. But fear not, as there is a series of tutorials that can improve your skills and introduce you to the game. After training is done you are ready to arm your Touch controllers and fight for glory and power.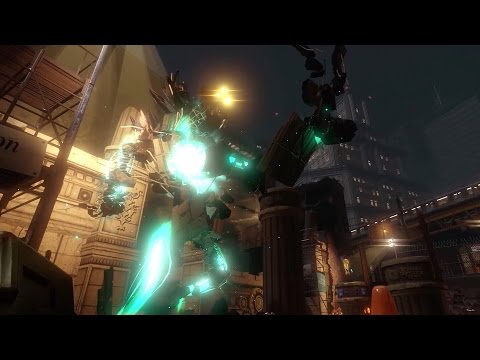 The Unspoken VR for your platform
Batman: Arkham VR
(PlayStation VR exclusive)
Meet the exclusive VR port of the famous series for PS4 made by Rocksteady Studios. The storyline follows the events depicted in the latest Arkham Knight demanding game.
However, Batman: Arkham VR is not a sequel, it is more a short detective story that brings you back into Gotham. It is an adaptation of the detective mode from classic Arkham series. Once again Batman must solve the crime using his deductive skills and hi-tech gadgets. Don't expect to beat punks and goons on the street – Batman: Arkham VR is just another kind. One interesting detail: you can take gadgets and operate them using PlayStation Move controller.
Batman: Arkham VR for PlayStation
Additional  VR/AR resources
Virtual Reality is permanently changing and there are a lot of new things to investigate. The following list below represents VR/AR resources for you to enjoy, download and share.