Augmented Reality in Jewelry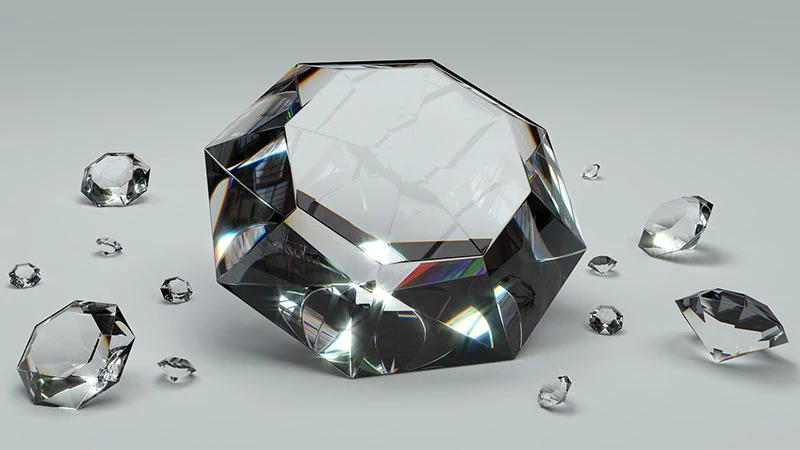 During the recent years, the augmented reality technology has been taking over in different areas of business, most firmly in retail and e-commerce. With new generation of consumers (i.e millennials) new approaches in sales are vital to keep your business in step with time. Exclusive brands like De Beers, Forevermark, Tacori and Boucheron have already implemented augmented reality in jewelry and have begun reaping the benefits. Augmented reality is already reshaping the classic retail, making it more fascinating and engaging.
Why use augmented reality in jewelry?
Every advertising campaign using augmented reality objects will bring top-notch experiences to customers, as well as the deeper knowledge of the product. Thus, a better brand awareness. One of the oldest types of advertising in the jewelry industry is publishing product catalogs. In this regard, a marker-based augmented reality app for smartphone owners can turn every items of catalogs into 3D animated models.
In jewellery it's all about presentation and showcases. With AR you can create showcases, limited only by your fantasy and budget, displaying jewelry items through the shopping glass along with extra information (size, weight, 4Cs, etc.). People only have to point their phones/mobile devices onto the showcases.
Another use are shop windows. Everyone stares at shop windows and gets attracted from time to time. Interactive store entrances catch people's eye. For example, Swiss watchmaker Tissot made it possible to try on the 3D model of their product right in front of the shop. And it boosted not only the interest but the sales: Tissot Selfridges boutique had a 85% increase in sales as the result of this campaign.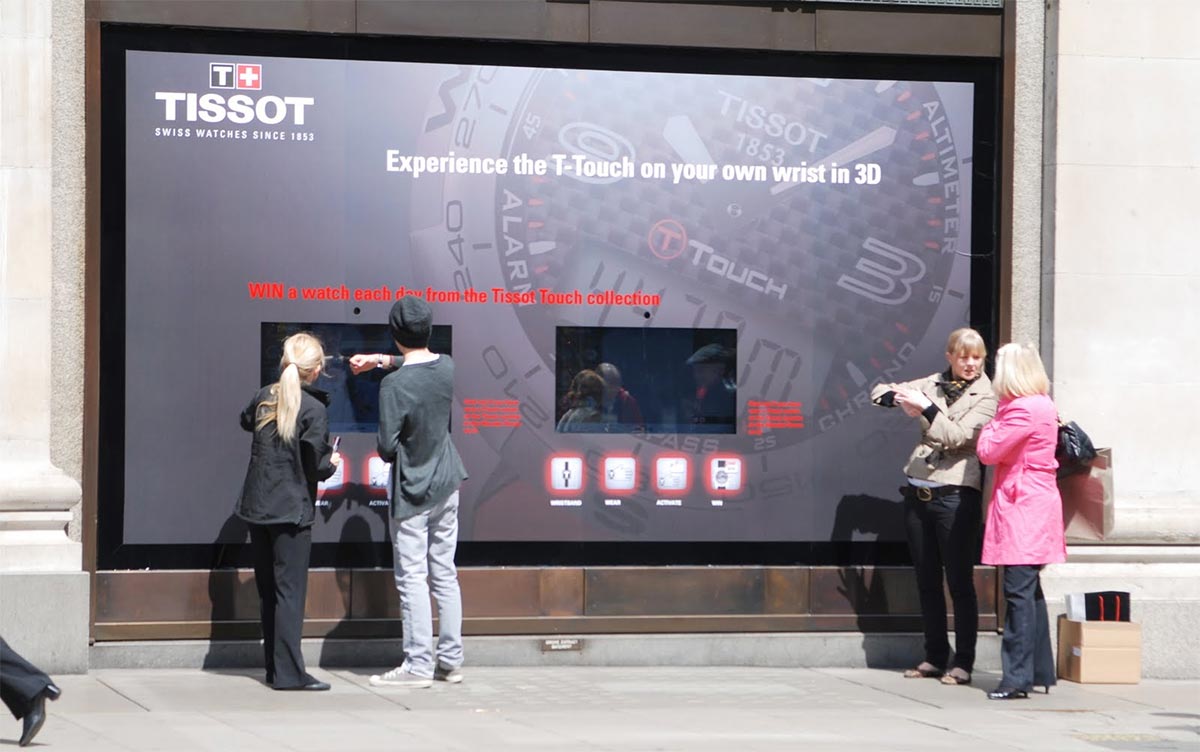 Enhancing customer experiences
One of the great features of XXI century is that retail has moved from streets to mobile devices. Most people practically stopped buying things in the shops, instead shopping online. And the biggest barrier for jewelry e-stores is inability to try products on. Customers usually struggle to visualize items, that are two-dimensional. Browsing rings, necklaces and other jewelry cannot give a real sense of size, looks and details, and moreover often leaves a wrong idea about a product.
Augmented reality and AR apps can solve this. The scheme "try before buy" is a great fit for online shopping if paired with AR. Selling jewelry is about invoking desire and need, and nothing drives it like trying on jewelry. Augmented reality apps offer a chance to do it virtually at home or anywhere else.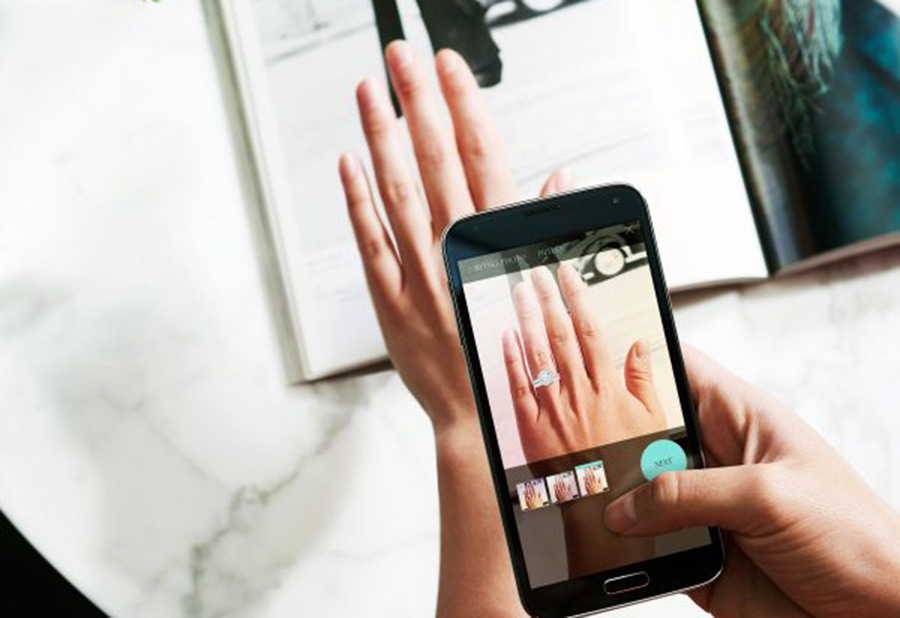 In-store selling also can be changed with help of AR. Mirrors, screens, dressing rooms  – one can use it all with AR to impress and attract shoppers. Jewelry AR apps also allow user data collection which then can be used to personalize sale offers or adjust the marketing strategy. One final thing is that AR drives interest to interact with a product, allow people try 10 different rings on themselves and you'll notice the change.
With the ever-growing number of smartphones users, meaning potential clients, and 24/7 access almost everywhere, you can't ditch such a business opportunity. Many physical stores struggle to stay in the game due to high rent, while online merchants don't have to worry about that.   
Hire AR/VR dedicated team or dedicated developer for your project
E-commerce also aids in cutting advertising costs. Apps can reach much wider audiences that conventional ads on billboards, TV, radio, etc. We're not telling those methods are outdated, just mentioning a better option. And lastly, augmented reality boosts sales, that is evident. Apps are a common thing and AR attract interest, as simple as that. Purchases are just few clicks away.
AR jewelry apps
To show what you can achieve with augmented reality in jewelry, let's list some AR apps that are already on the market. As a rule, such apps are of 2 types: projecting 3D objects (markerless) and marker-based apps demonstrating AR elements.
Read more about Augmented Reality
Let's Build Your Social Media App
I agree to share this request with 10 development companies and get more offers