We've already covered what is uninstaller software, why and how to use it, as well as summarized information about 20+ best uninstallers, so you don't have to look it up. These third party tools with the sole functionality – to effectively remove programs from computer – could be of great help. Our initial selection was based on user popularity, reputation and Google Trends. Then we conducted testing of each software and determined the 7 best uninstallers.
7 best uninstallers
Methodology. We've performed tests on a Windows 7 Ultimate x64 laptop. Tests included CPU loads, speed and efficiency, system "before" and "after" snapshots. Narrowing down one by one, we've ended up with seven products for Windows: IObit Uninstaller, CCleaner, Revo Uninstaller, Advanced Uninstaller Pro, BCUninstaller, Slim Computer, ZSoft Uninstaller. Let's revisit each of them briefly.  
Uninstaller by IObit stands out by the fact that it is integrated into Windows Explorer and appears in the right-click context menu. This saves time and effort. If we open the program, we can view all installed  apps, search or filter by size/date/frequency of use. Delete apps one by one or select all. There is an option to create a restore point before uninstalling a program. In Pro version there's the "Remove stubborn programs" feature – good for apps that reappear after computer restart, or continue with annoying promotions.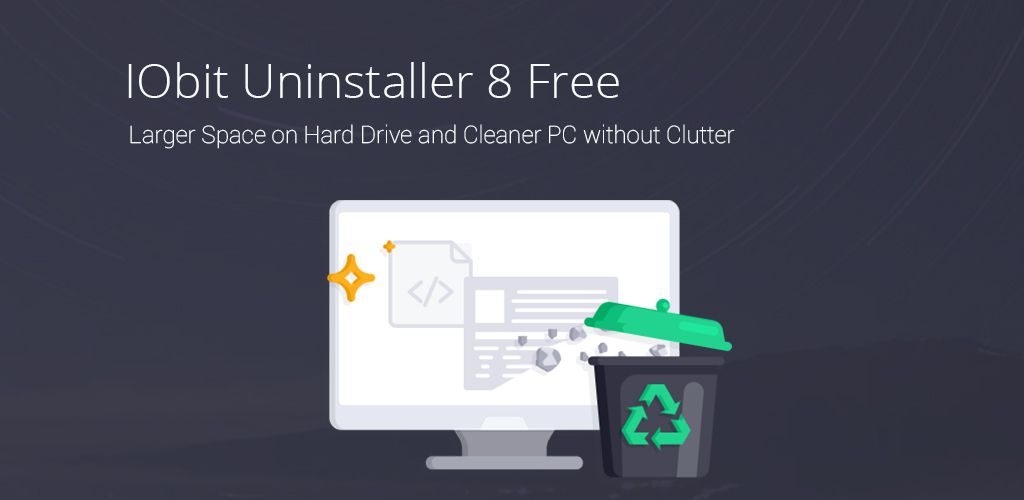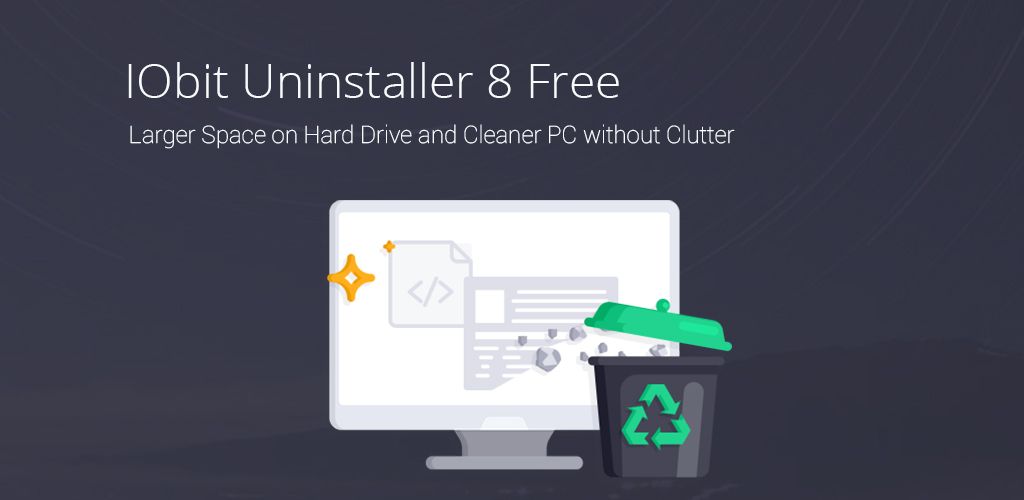 During tests of IObit Uninstaller we observed the following: average CPU load is 0.5%, RAM usage ~20 Mb, 4 minutes to detect unnecessary files, 20 seconds to uninstall a program.
Pros:
Plenty of additional tools
35 interface languages
Browser extension manager
Cons:
Only few details about programs displayed
No automatic updates in free version
A free uninstaller despite its name. After each deinstallation, it seeks out leftover files and offers to remove them. Extra tools include browser + local disks cleanup, registry errors repair, deduplication, Windows updates removal, system restore points, deleted data report. It has nice interface with four tabs: Daily Health Check, Internet Browser Tools, File and Registry tools, General Tools (main features like uninstall, monitor, manage startup).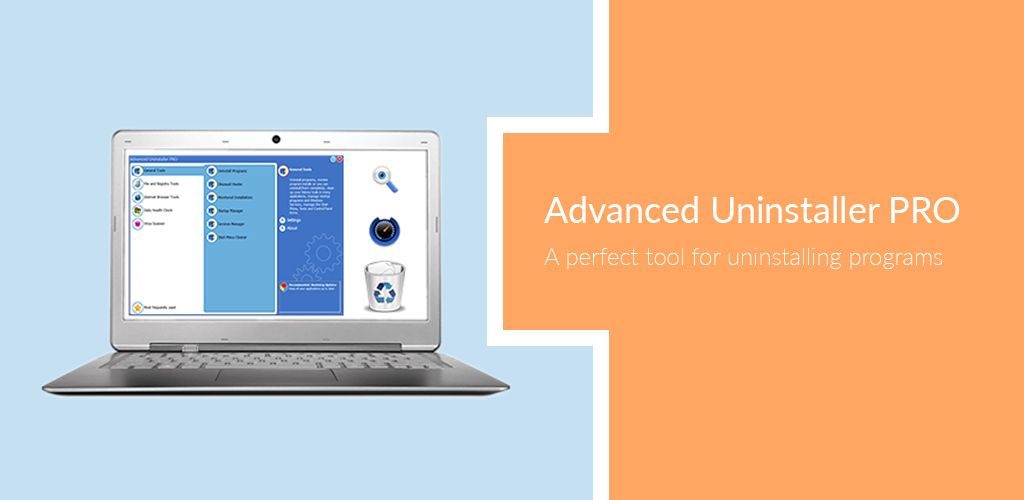 During tests of Advanced Uninstaller PRO we observed the following: average CPU load is 0.6%, RAM usage ~30 Mb, 2 minutes to detect junk files, ~20 seconds to uninstall a program.
Pros:
Fast uninstallation process
All Windows OS versions
Automatic updates
Cons:
A restart required when changing language
Old-fashioned design
BC in the title stands for "bulk crap", which is self-explanatory. BCUninstaller is for power users mostly, as developers claim. First time launch leads to a user guide, which is uncommon for uninstaller software. Also, many settings and features does not appear to be user-friendly. Setup includes user program selection (y/n), show apps marked as "system components" (y/n), apps marked as protected. In terms of performance, it is capable of removing programs with corrupt or missing uninstallers. It cleans leftover files, analyses and cleans local drives, exports a list of apps. Bottom line: good, but complicated for casual users.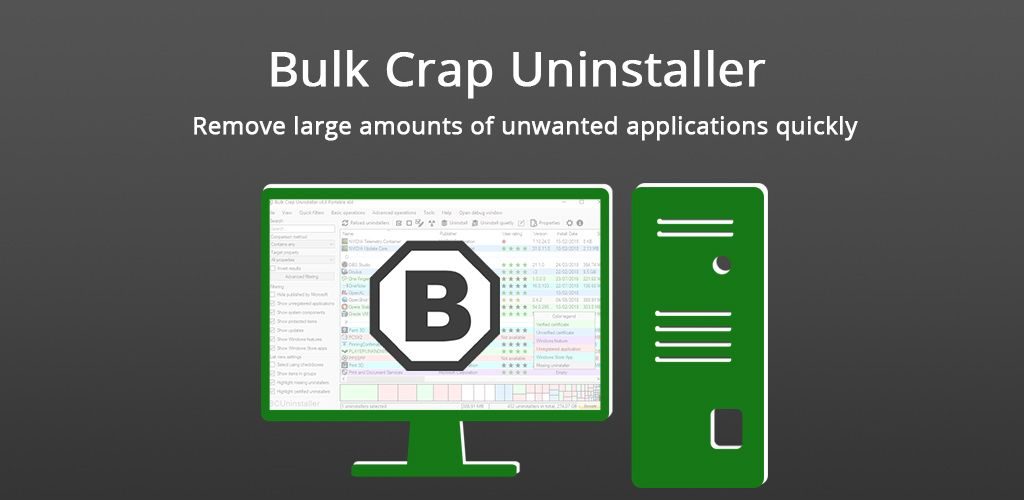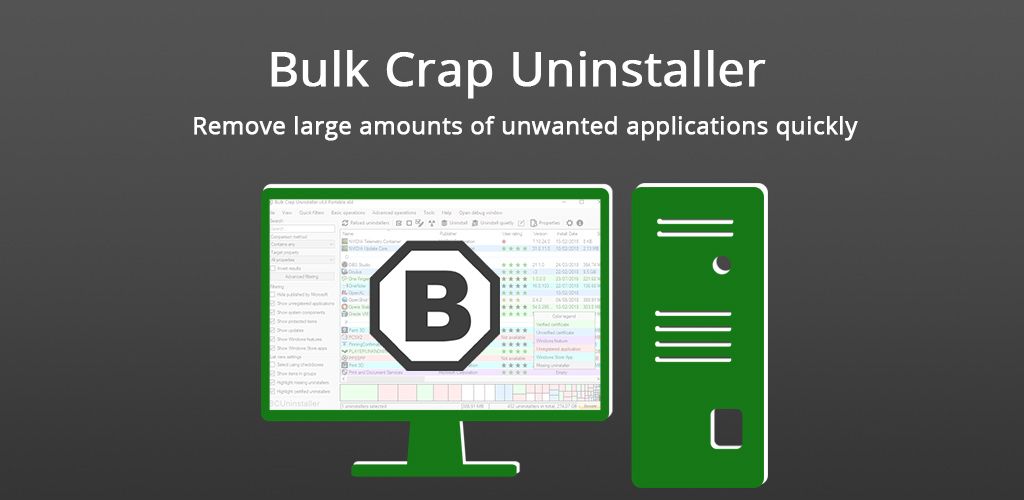 During tests of BCUninstaller we observed the following: average CPU load is 4%, RAM usage ~55 Mb, 2 minutes to detect junk files, ~5-10 seconds to uninstall a program.
Pros:
Portable and free
Multiple settings and filters
Multiple uninstall options
Cons:
No switch to advanced mode
Not many languages
This one is not just an uninstaller but a system optimization tool. Yes, it has no tools such as browser management, registry fix, duplicates detection, local drive optimization; however it is a robust hard-working uninstaller, capable of removing programs and malware that other tools cannot. Also, it can  scan a device for PUPs, and restore uninstalled software, which is a rare feature. It is community-based, using real user ratings instead of data from online databases.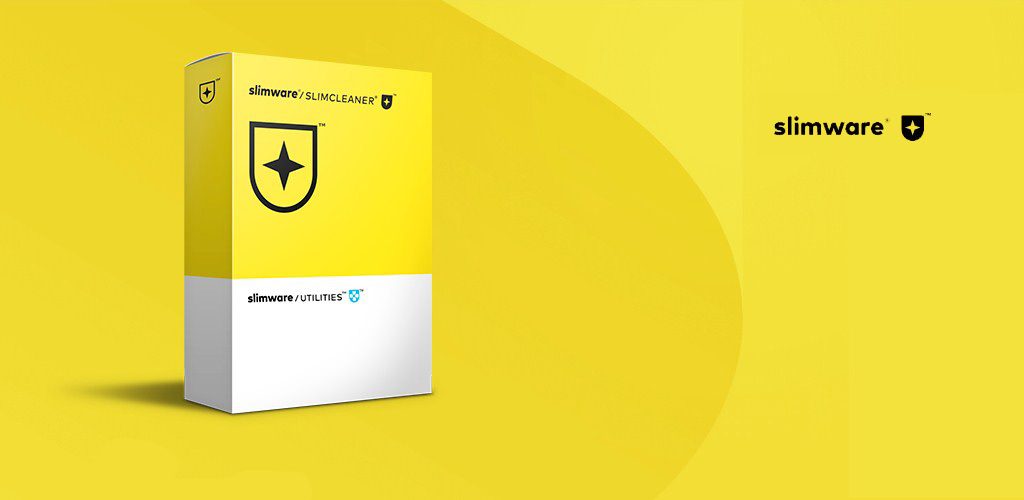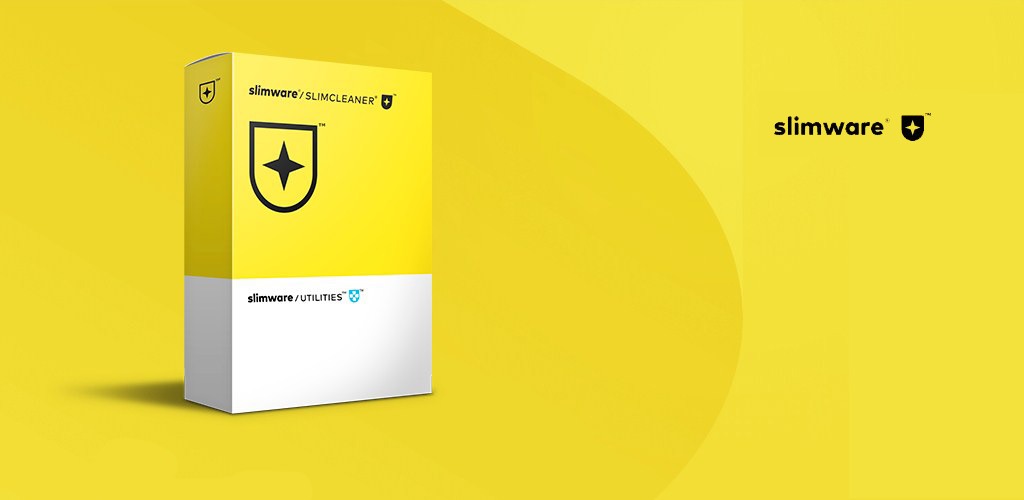 During tests of Slim Computer we observed the following: average CPU load is 3.5%, RAM usage ~7 Mb, ~5 seconds to uninstall a program.
Pros:
Little use of resources
Efficient uninstaller
Restore deleted software option
Cons:
Discontinued
Antique design
Update July 2019: Slimware vendor seems to have discontinued SlimComputer, promoting SlimCleaner, a PC tuneup utility, instead. Though, you can download the uninstaller from Softonic, for example.
ZSoft is basically an improved version of Windows Add and Remove app. Additionally, it can analyze an installation process to ensure that a program will be properly and fully uninstalled when the time comes. It presents the list of installed programs in alphabetical order, though you cannot filter or sort – only search. Also, it does not display the installation date, publisher, size or any other extra information. It supports 17 languages and there's a portable version.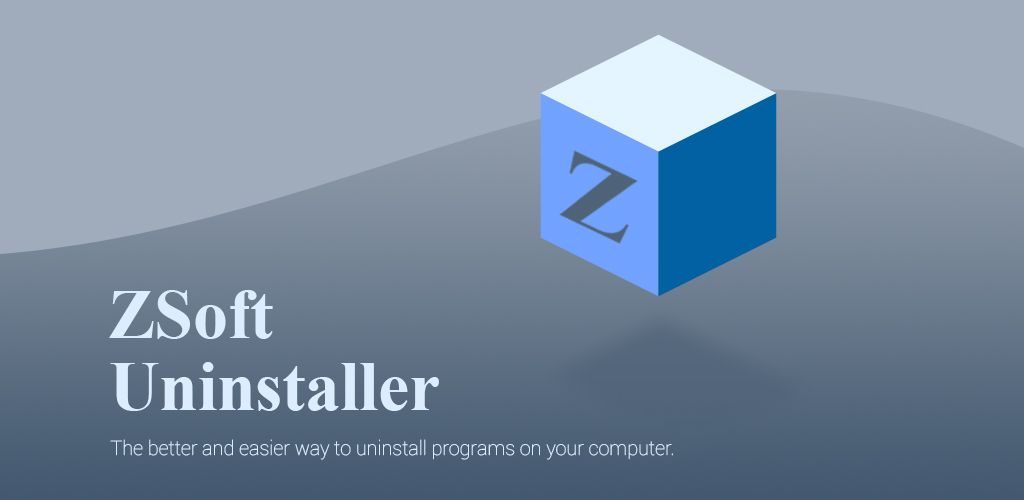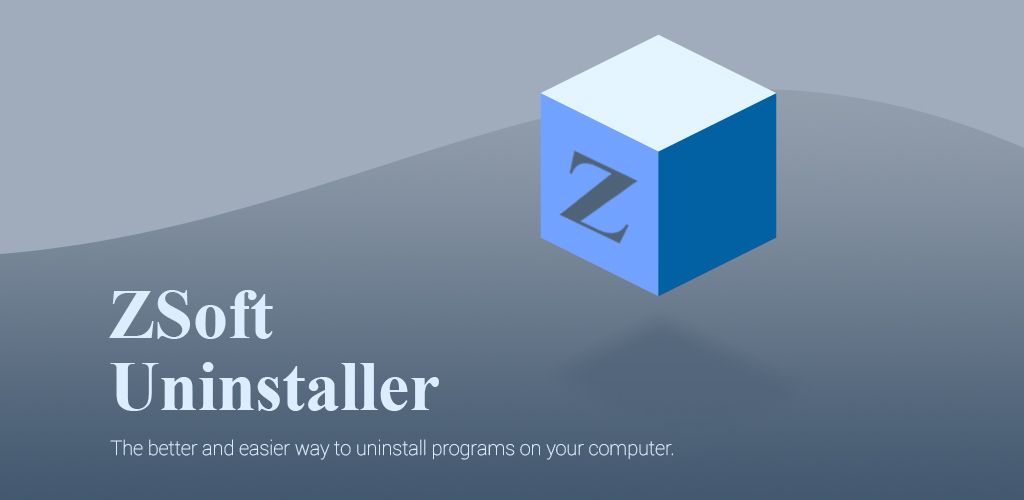 During tests of ZSoft Uninstaller we observed the following: average CPU load is 1.5%, RAM usage ~7 Mb, 20 minutes to detect junk files, ~5 seconds to uninstall a program.
Pros:
Able to edit system information
Temp files cleaning
Monitoring PC reboots during installations
Cons:
Complicated menu
Export in TXT only
Only removes 3rd party software
Revo provides all the "basics" plus several extra tools. For instance, Hunter Mode lets a user to manipulate a program – uninstall, remove entry from the list, Google it, open location, registry key, etc. Also monitoring installations, remove system components and system updates (optionally), creating restore points, force uninstall option, MS Office cleaner tool. 43 interface languages and a portable version as well.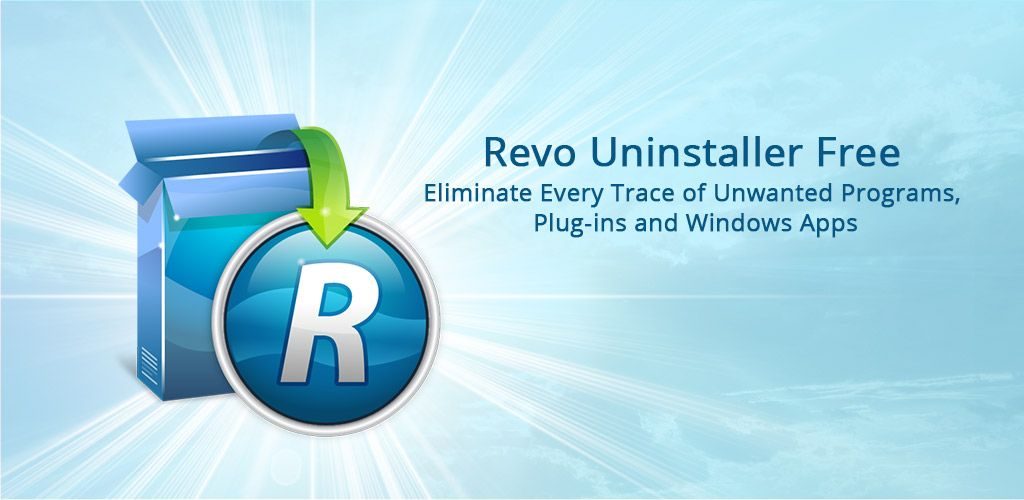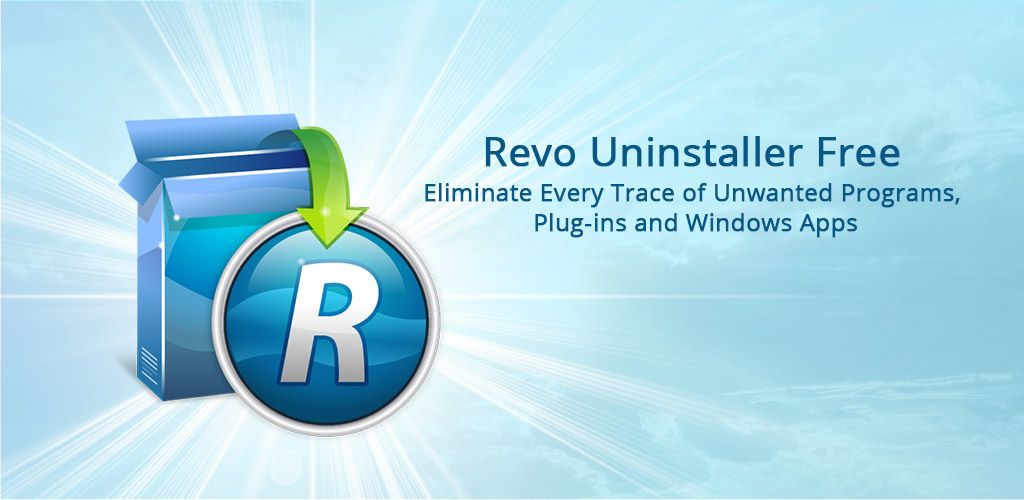 During tests of Revo Uninstaller we observed the following: average CPU load is 0.5%, RAM usage ~13 Mb, 40 minutes to detect junk files, ~5 seconds to uninstall a program.
Pros:
Full and proper uninstallation
Extra tools, e.g. Hunter mode
Responsive technical support
Cons:
Only basics in free
Some components lag
And the icing on the cake, a very popular disk cleanup / uninstaller tool. Not primarily an uninstaller software, however efficient for cleaning up obsolete files/cookies, disabling unnecessary startup programs, fixing registry, and more. It can export the list of installed programs. In addition to force uninstall, browser cleanup, file shredder, it has rare features such as automated cleanup scheduling, and exclude list. On the other hand, CCleaner cannot remove unnecessary Windows updates. It works on all versions of Windows, provides a portable version too, and the interface is translated into 57 languages.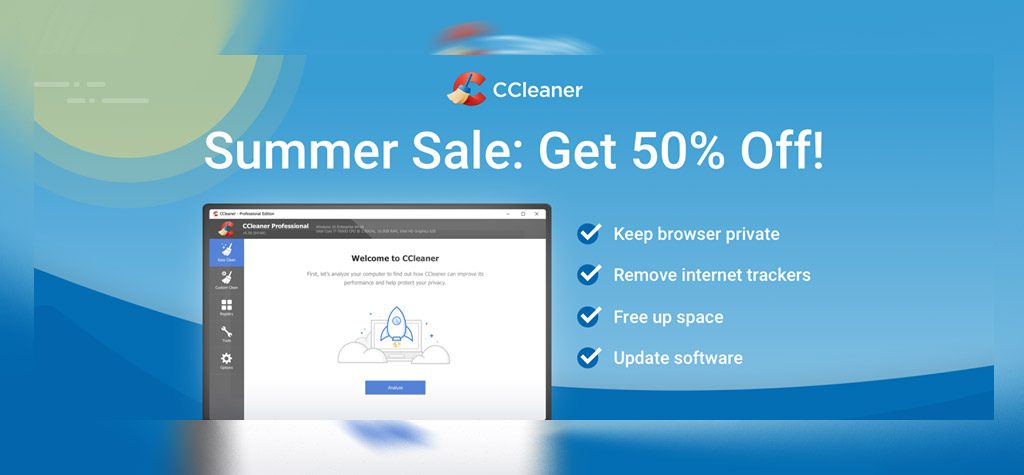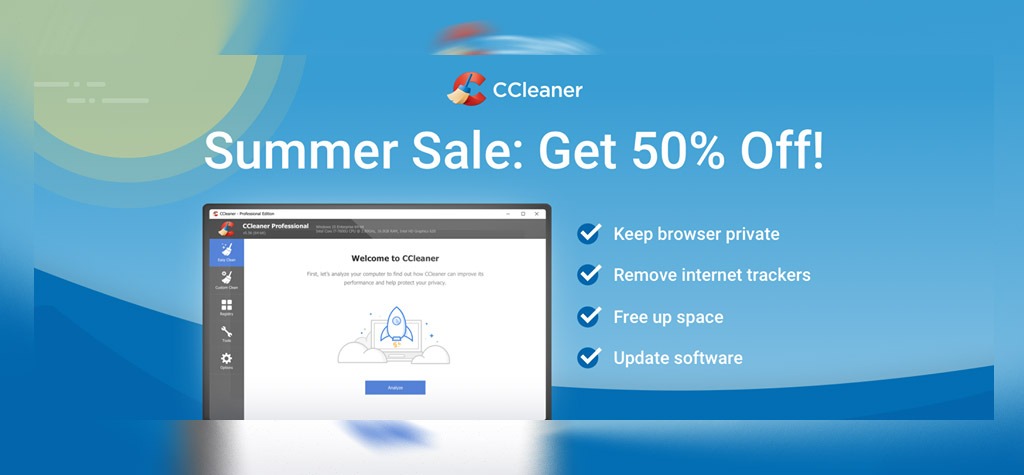 During tests of CCleaner we observed the following: average CPU load is 0.1%, RAM usage ~9 Mb, 1 minute to detect junk files, ~3-5 seconds to uninstall a program.
Pros:
Free version still powerful
More than an uninstaller tool
Improved browser cleaning in v.5.60 (July'19)
Cons:
Unable to remove crapware
Few settings available
Not primarily an uninstaller
Tests and conclusion
We have summarized our testing results in a table below for easy comparison. Note that we measured average loads on CPU and RAM while running each program in the background (during uninstallation process the load could go up to 40-50%). In terms of toughest uninstall issues, Revo Uninstaller in its "hunter mode" proved to be the most effective.   
| | | | | | | | |
| --- | --- | --- | --- | --- | --- | --- | --- |
| TEST | IObit Uninstaller | Advanced Uninstaller  | BCUninstaller | Slim Computer | ZSoft Uninstaller | Revo Uninstaller | CCleaner |
| CPU load, % | 0.5 | 0.6 | 3.8 | 3.2 | 1.4 | 0.5 | 0.1 |
| RAM, Mb | 20 | 27 | 54 | 6 | 7 | 12 | 8 |
| Removed leftovers, Mb | 187 | 184 | 181 | 181 | 188 | 187 | 183 |
| Scan time | 03:54 | 02:23 | 02:30 | n/a | 20:15 | 41:25 | 00:10 |
| Uninstall time, avg | 00:20 | 00:20 | 00:10 | 00:05 | 00:05 | 00:05 | 00:05 |
| Freed up memory, Mb | 844 | 80 | n/a | n/a | 130 | 2,600 | 2,562 |
It is also worth mentioning that none of uninstallers will remove 100% of traces and junk files, though much less will be left. As for the "free vs pro" issue – for home use a free uninstaller will be quite enough, while paid versions provide advanced scanning algorithms and will suite users dealing with software installation on a regular basis. Also, often cleaner software, optimization software and uninstaller software are thrown together as the same or similar tools, say CCleaner. Although uninstallers mainly follow these stages: scanning, restore point, deinstallation, registry and file system scanning, removal of traces.