McAfee Inc. is the PC software company, purchased in 2011 by Intel, one of the world's largest IT security companies. Their brand and products are widely known, and the most popular are McAfee Total Protection, Site Advisor, VirusScan, Anti-Malware. Products are packed with modules and functions, however a lot of people do not need or like it. There are complaints about product updates, alerts to restart the PC too. So, naturally, there are inquiries on how to uninstall McAfee manually or with our best uninstallers.
Why remove McAfee products? Apart from aforementioned reasons, McAfee can prove to be quite annoying because of the following: it is slow, it consumes a lot of memory while scanning, iIt requires up to 1GB of disk space. And the most negative thing is that it behaves like adware and becomes very hard to uninstall. So, as an example we'll use McAfee Security Scan Plus.
How to uninstall McAfee by standard Windows method
Step 1: Go to the Control Panel, under the Program File tab, click Uninstall a program. 
Step 2: In the list of all programs on PC find McAfee application. Right-click it and select Uninstall/Change.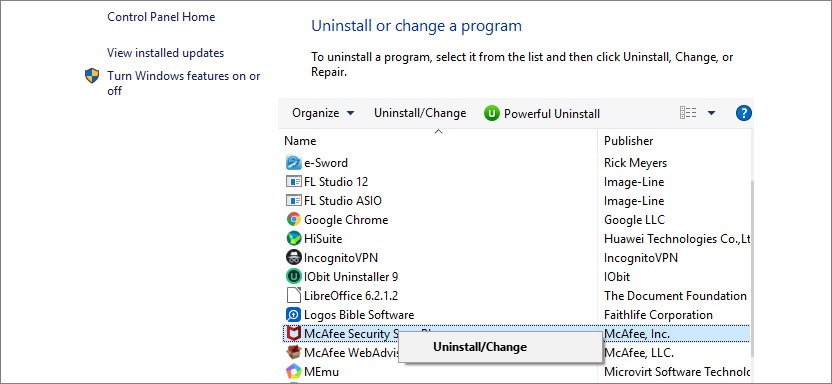 Step 3: In a prompt message click Uninstall to confirm the action (Note: The prompt message will differ depending on the McAfee product you are working with).
Step 4: A progress bar will emerge, and it will take a few moments to complete.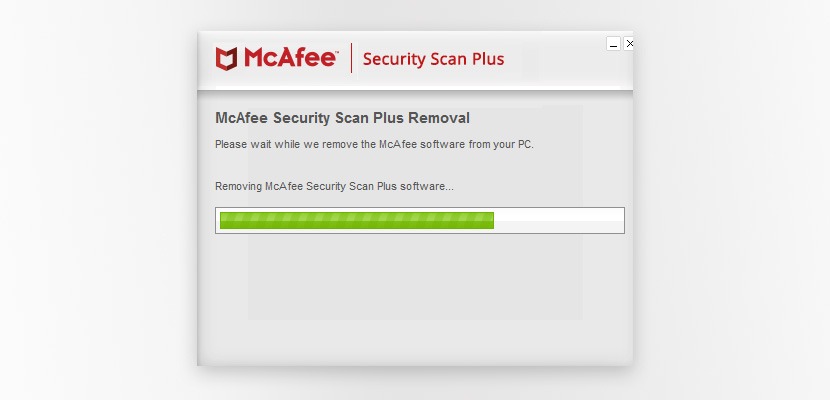 Step 5: Afterwards, restart your PC.
It seems easy, right? The only problem with using the conventional windows method to uninstall McAfee is that sometimes it won't fully remove all McAfee files from the system. To avoid this, we can use third-party uninstallation software, as an alternative.
How to uninstall McAfee using third-party software
There are plenty of third-party uninstaller software out there. These utilities are able to make sure that unwanted programs are thoroughly and completely removed. Some may use the Windows own uninstaller to remove and scan for leftover files. For more information, we'd like to direct you to 7 best uninstallers post. 
For demonstration purposes, we'll go with Advanced Uninstaller Pro to uninstall McAfee Total Protection. It is quite different from simpler CCleaner or IObit, or more complicated for some users, yet it does exactly the same – clearing residual files from the system registry. On opening for the first time, the interface looks just like in the picture below. It displays all installed programs on your PC.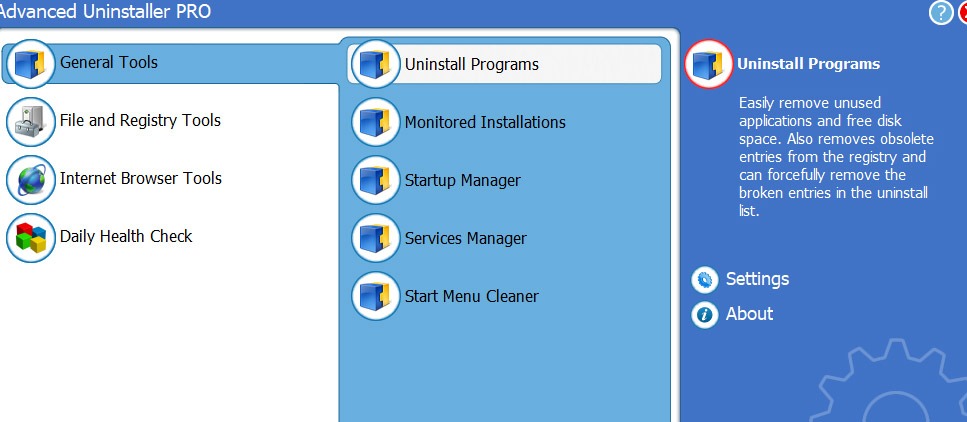 Step 1: Select McAfee Total Protection from the list and click the Uninstall red button on the right. This will indicate the number of programs selected.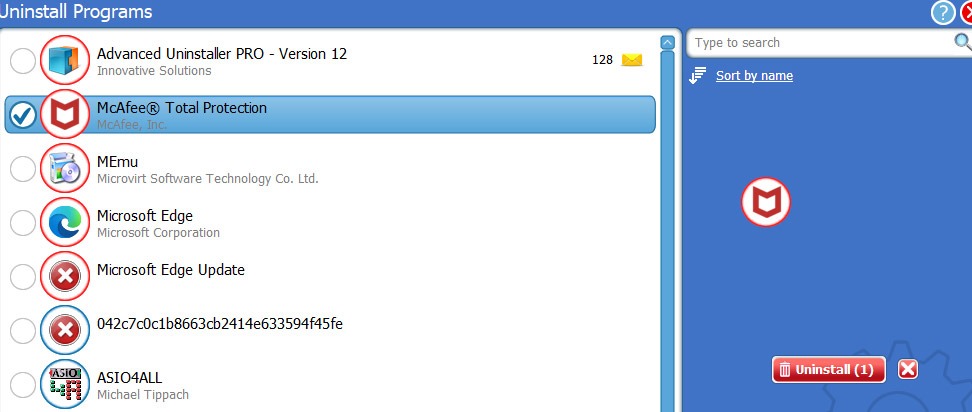 Step 2: In a pop-up make sure you check the Use the Leftover Scanner box and click Yes. Also, check both boxes to remove all McAfee related files and click Remove.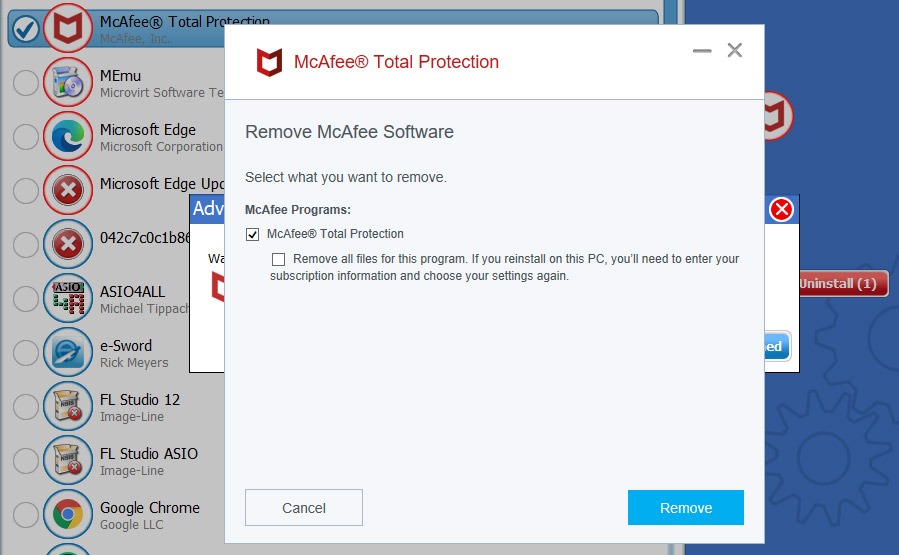 Step 3: Another menu will appear to inform about active subscription. Click Remove to proceed with the uninstallation. The process starts and may continue for  8-10 minutes.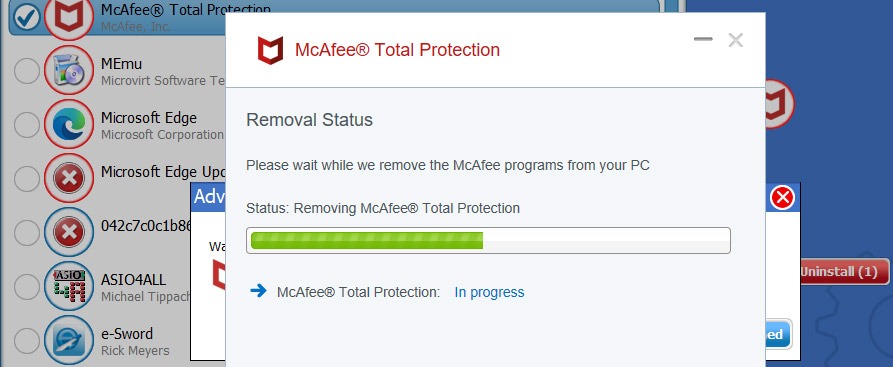 Step 4: When it is over, restart PC immediately or later. We'll do it later. 
Step 5: Advanced Uninstaller will start scanning for residual files.
Step 6: When done, it will display a list of found items. Click Next to clean up. Afterwards, a report will be compiled and displayed.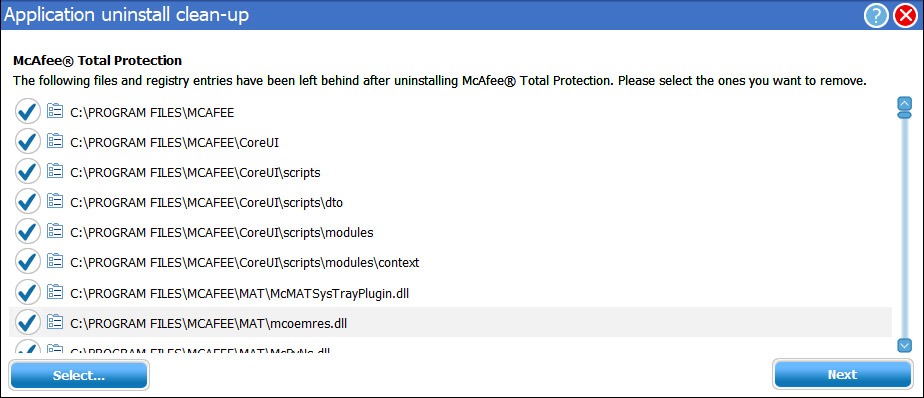 And that is how you easily get rid of McAfee and all its programs/components from Windows or Mac. From two methods we prefer the second (third-party uninstallation tools) as it is more thorough. Also, many of such apps are easier to navigate.
Read more about PC optimization and malware cleaning in our best pc optimization and best antimalware software articles.