Fortnite by Epic Games, a virtual world where millions of people spend money and time trying to survive in it. Released in 2017, Fortnite has become one of the world's most popular Battle Royal games on the market today. Yet no matter how engaging and fun the game could be, you may still want to delete it. One of the common reasons is high RAM consumption. In this article you will find two main ways to uninstall Fortnite.
Uninstall Fortnite through Epic Games Launcher
Step 1

.  Launch the

Epic Games Launcher

and go to the Library on the left pane.

Step 2.

  Find the Fortnite game on the list.

Step 3.

  Click the settings on the Fortnite thumbnail, and in the popped up window select Uninstall.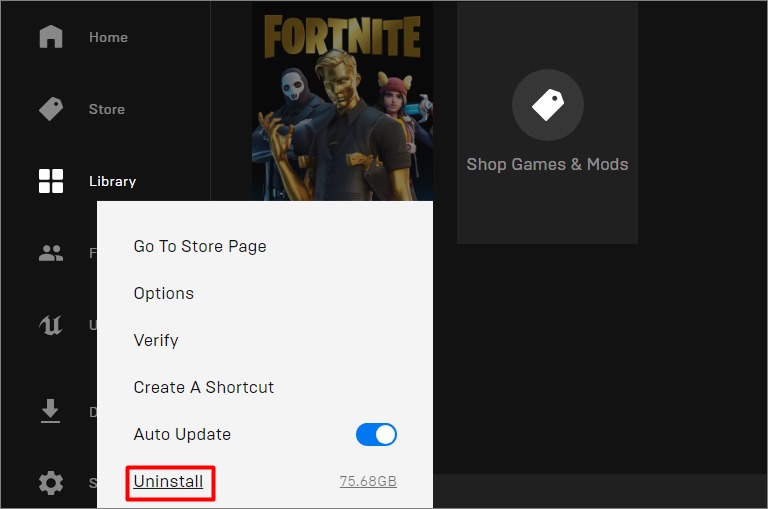 Step 4.

Click Uninstall again in the next window.


Read more about PC optimization and malware cleaning in our best pc optimization and best antimalware software articles.
Remove Epic Games using special software
Suppose you used the Epic Games Launcher just for the Fortnite game and thus you no longer need it. The most proper way to uninstall the Launcher is to use special uninstallers. There is a lot of such software available on the market. We will show you how to completely uninstall the Epic Games Launcher with IObit Uninstaller, one of 7 best uninstallers. 
Step 1.

Launch the IObit Uninstaller. Go to All Programs tab.

Step 2.

Find Epic Games Launcher and Launcher Prerequisites in the list and tick the checkboxes near them.

Step 3.

Click on the Uninstall button at the top.

Step 4.

In the popped up window we advise you to tick both checkboxes in order to create a restore point and remove residual files after uninstalling. Then click Uninstall.
The IObit Uninstaller automatically deletes all residual files if the program is in its database. To be sure that all the residual files were removed, clean your registry as follows. Click Start and enter regedit in the search line. Select the Registry Editor  from the list, then click on Run as Administrator option.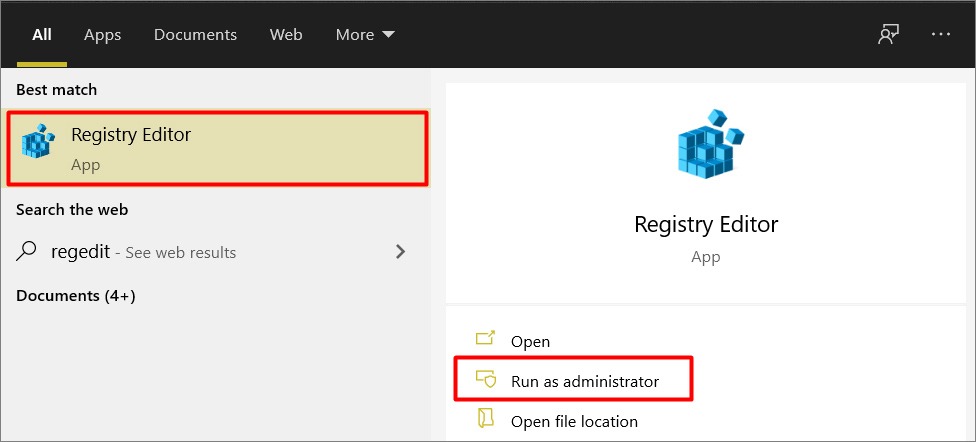 Click Edit in the main registry menu, then click Find. In the popped up window enter Fortnite in the search and click Find Next.
Find the Fortnite file in the list, right-click on it and select Delete. Then press F3 to go to the next registry entry associated with Fortnite and repeat until all of them are eliminated (the Registry Search Complete message will appear).
Read next: 10 best indie games.