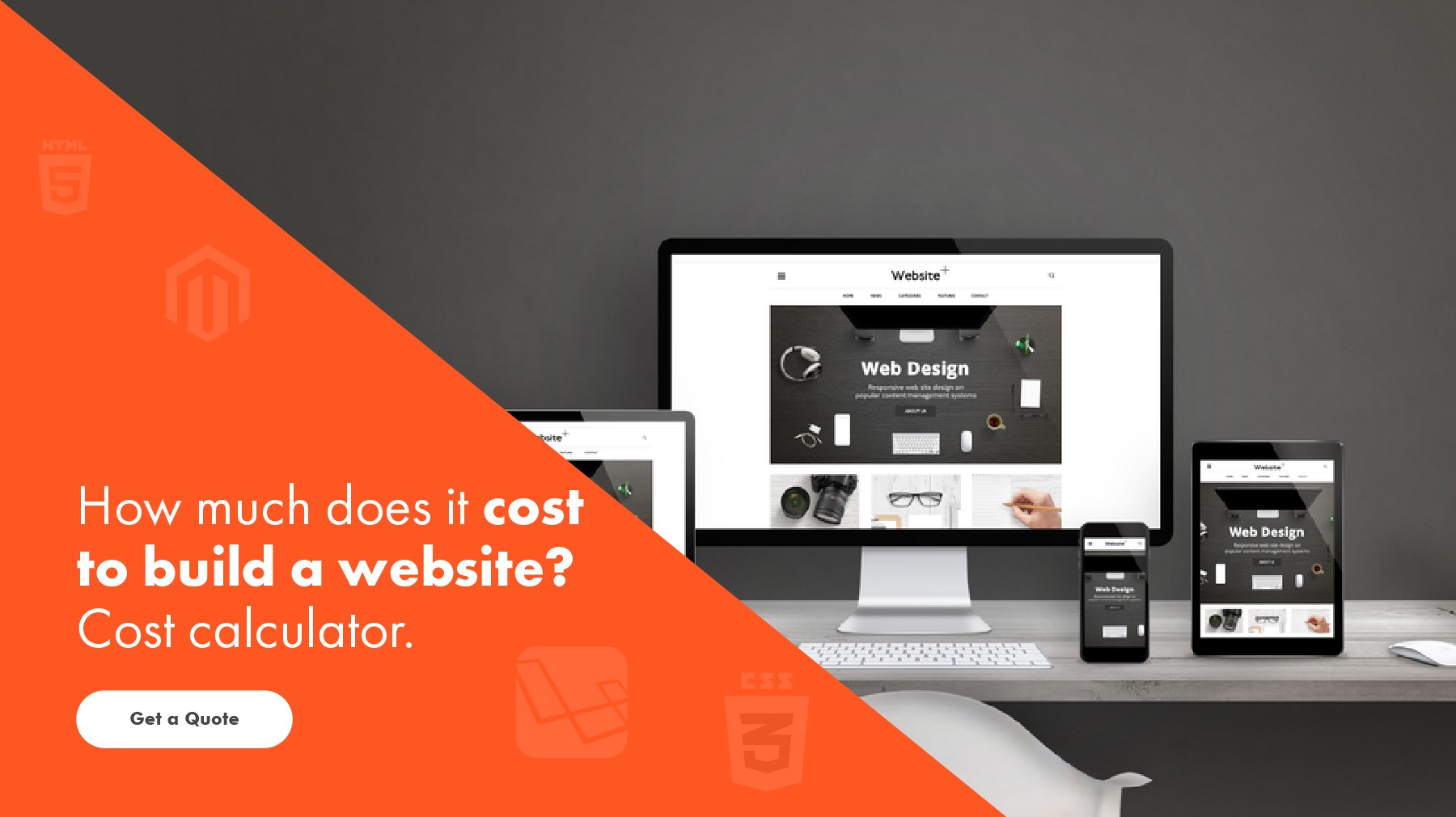 App cost calculator
Before to start we give you the opportunity for app cost estimation, below you may find an interactive calculator tool. There you can indicate the specifications of your project or an app you have in mind, and send data to our app development experts. Our team will contact you shortly after with an exact price quote.
7. Design
Template
Idividual
Premium
8. Ecommerce
None
Basic
Advanced
Enterprise
How much does it cost to build a website?
Let's give a brief roundup of web development costs based on type/complexity of a website and developers rates worldwide. Firstly, here is what web developers charge in various parts of the globe.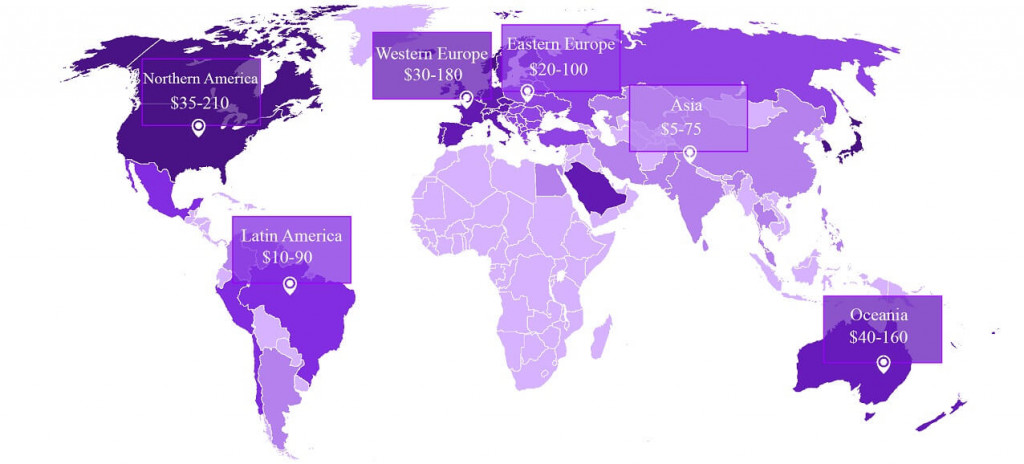 Second, see the following table for the approximate price range to build a web site.
| | | | |
| --- | --- | --- | --- |
| Complexity | Number of pages | Features | Cost range |
| Basic | 5-10 | Blog, gallery, social platform integration, etc. | $2,000-4,000 |
| Advanced | 20+ | Content management system, design, simple customization, etc. | $4,000-9,000 |
| Custom | Unlimited | CMS, plugins, custom functionality, data security, mobile-friendly. | $10,000-45,000 |
| E-commerce | Unlimited | Payments, email bots, catalog, database configuration, mobile-friendly, purchase system, etc. | $5,000-40,000 |
At the end of this article you will find an interactive form (calculator), enter your specifications and contact our expert team to get an accurate cost estimate for your project. The price of a web site is based on its type, design requirements, number of pages, CMS, and much more. You should also bear in mind that there are certain routine non-development expenses involved. These are the following.
| | |
| --- | --- |
| Web site expenses | Average price per year, $ |
| Domain name | $15 |
| Hosting | $250 |
| Maintenance | $200-1,000 |
| SSL certificates | $50 |
Before we go any further, let's test your knowledge of web site business a bit. We've prepared a small quiz on web development, consisting of just 10 fun questions.
Web Builder Agencies
Now, back to business. Website charges mostly depend on an average hourly rate of web developers: how hard the task is, how much time it would take, etc. Nothing new is here. Most of IT developers work in the same way.
Let's Build Your Web App
Provide us with your contact details and we will contact you today
For example, our agency is based in Ukraine and taxes, rent and labor expenses for each team member are still lower than in West Europe or North America. That means an hourly rate for web development would be much lower (in the range of $25), as well as an average price for a website for our clients.
There are still some west companies that have low charges for their work, but most of them use off-shores to maintain such kind of prices. It would be good to stay careful with offers that sound too good, too cheap, or unreal.
Finally, some companies may set a price for creating a website depending on the value of your business. For example, if your business value is $1 million, they may ask for 5% of it as a cost for building a website for such kind of customers.
Freelancers and Web Brokers
Meantime, freelancers, one-person developers and website brokers can also be competitive in terms of their website prices. But quality, reliability and lack of communication is the cost for such kind of economy.
Moreover, unlike web companies, such choice may also lack the wide range of skills, as well as work and result of it might be highly personalized.
Website Packages
There are still some agencies that may suggest their customers purchasing website packages for a fixed price. It is mainly a few times lower than an average cost for a website of such type worldwide. But they may overcharge customers in other ways, e.g. mentioning later "unincluded" features you need.
Drag and Drop Builders
Online tools like Wix, SquareSpace may also suit for those who want to try to create a website with their own hands. However, these tools are complicated to use and hard to master, so average people still can't use them entirely.
The tools like these are highly customizable, but they require basic knowledge in coding, graphic design and other things to reach a unique and attractive result. However, those challenges may still be ok for companies that want to try it themselves.
Website design cost
Design costs start from zero dollars and fly up to the sky to reach high profit. It may considerably impact on any budget as much as you wish, reaching an attractive look for your own website. There is no doubt that low quality design means nothing to world class, and creates more problems than profit.
Some options, such as WordPress "skins" create features, may save your money, but don't give your website a unique look. Nevertheless, designing from scratch is more unique and also may contain some functionality specially for your audience. Lower cost may be $0, but an average website design prices vary in $100-$15,000 range of initial investment.
In order to design a more eye-catching look and provide more interactive capabilities to website content, getting some multimedia features is a good idea. Such kind of actions may help your site to be noticed by audience, attract them and regain their interest.
As prices vary from firm to firm, multimedia parts may be cheap as well as significantly hurt budget. Simple multimedia slider would surely win less than in-site interactive applications which customize products, show AR or VR content etc. Average cost of multimedia may vary from $300 to $10,000 initially, or even higher as more exclusive and interactive content you wish to obtain.
More and more people start using mobile for internet surfing and even shopping. However, search engines have special algorithm for searching via mobile devices. So, the website that was not optimized for mobiles might be affected negatively.
Websites which are too wide for a phone screen don't support mobile format. Unfortunately, there is no easy way to import web design to mobile format, so most of it should be redesigned manually. Obviously, optimization actions take time to make and test, which also influences budget. Average mobile optimization prices vary from $2,000 to $30,000. The larger the website is, the higher the price may be.
Additional website development expenses

Content Management System (CMS)
Such kind of tools is 'must have' for everyone who has no clue in coding, but has needs in editing info, pages and other information on the website. CMS solves the problem and provides ability to fully control websites data without any coding required.
Like many other things, CMS may be both free and paid, with monthly or annual subscription. Each choice has different features, and, surely, the free-version is extremely limiting your actions, but helps save your money.
CMS varies from $0 to more than $10,000 annually, depending on the platform and features it obtains.
Database Integration
Never cheap, but expensive choice to integrate database can provide more useful additions to the website. That feature moves you from static website category to a dynamic website, where visitors are also able to add their own data. That may buff your online presence and make it more functional, interactive and attractive. However, websites, which have database, are also more likely to go wrong, creating different issues and errors.
An average cost starts from $5,000 and goes high up to $25,000 and even more. Everything depends on the range of data parts that should be integrated.
Functions for e-Commerce Websites
e-Commerce websites have their own unique needs in functional kit. Without such kind of things like shopping carts, payment systems, shipping setups and tracking e-Commerce sites could not exist. However, all those features need time to be developed and tested.
Commonly, agencies don't make any extra money on adding e-commerce features. But it needs time to ensure all parts work correctly and any e-store customers don't get into trouble. As these features require in-depth study, they will have major effect on website budget. An average cost of e-Commerce features varies from $500 to $5,000 of initial funding.
Regular non-development website expenses
The cost of a website may change extremely depending on different components they compose. Obviously, any basic websites with a standard functional kit will cost less at the start and in service, than heavy e-Stores or those integrated with the company's business database. Some website parts have just initial prices, others have cost per time, while some of them have both. Some prices are fixed, while others may vary from small to no-limit ones.
Domain Name
The chosen domain name is shown in the URL and is unique for every website. Despite there may be sites with similar domain names, yours is only yours. So, to get your hands on the domain name you like, you need to register it every year. The cheapest end of scale varies from $1 and goes up to $15 for new names.
However, the more popular and the more desirable the domain name is, the higher price it will have. The sky is the only limit (for example, SEO.com was sold for $5 million in 2007). The average cost for a domain name varies from $1 to $15 yearly, but also may reach millions for initial purchase.
Hosting
To be reachable on the internet, any website should be hosted on the host server. In other words, it is the service that gives the website space on its own server and allows anyone to enter the website. While there are free options, most of them are usually paid, so it also influences site maintenance cost. The host cost may also vary in prices. While each brand host has its own prices, there are also 3 types of "servers" they may provide:
A shared server – your website shares server space with other websites. Like an 'apartment building', it is cheap, but lacks security and is limited in space.
A virtual private server – your website is virtually separated from others, but it is still located on the same physical hard-drive as others.
A dedicated server – you receive full control on over the server and manage it as you wish.
You may also get your own server, but commonly, this way is more expensive than renting the one from host-companies. There are agencies around the internet, which sell packages with both domain and host names mostly for nothing (near $15 per year). An average cost for hosting varies from $5 to $250 and more per year, depending on traffic, security etc.
Ongoing Maintenance
It's necessary to be sure that the entire site works correctly without any issues. Nowadays, when there is extreme competition everywhere, having issues isn't an option. Maintenance ensures that all parts of hardware and software work correctly.
Regular updates and adding new interesting features also attract visitors. Fast and smooth operation of your website is the basis to attracting retail audience and going high in pages ranking of search engine results. An average cost goes from $200 to $1500 annually, and depends on complexity of the site.
SSL Certificates
Security socket layer is vitally important for those websites that plan to collect and store tons of personal data from their own users. SSL ensures that info entered by site visitors using browser security reaches target server.
Note that people avoid interaction with sites that lack SSL, especially e-stores. Fortunately, such kind of security measures doesn't impact your budget. While some may reach $500 per year, most of SLL average prices are ok. An average SLL costs are between $9 and $60. SSL providers with the cheapest packages are RapidSSL, Alpha SSL.
WordPress websites costs
WordPress is a famous free open-source content management system built in PHP and MySQL. Creating websites using WordPress tools is an easier way than building them from scratch, some examples may be built even without coding (however, they would lack uniqueness).
Using WordPress also gives some benefits to the website owner. First of all, those sites may use design themes, different plugins, secure benefits, support services, Trackback and Pingback standards, tagging etc. So, let's take a closer look at them:
Themes cost
Websites on WordPress may have various customized design themes. For common users it's the best way to change the website look without rewriting the site core code. Surely, coding would provide more benefits due to a more unique look and interactive possibilities.
Though WordPress developers design free themes, web-marketplace presents premium ones for purchase. But be aware, the theme that promises tons of features might look like a great deal, but often simple themes, which work good with popular plugins, are better.
An average theme cost on WordPress goes from $0 to $400 annually. You may also hire designers to create the theme that suits you, or even do it by yourself. Good WordPress themes marketplaces are TemplateMonster, Themeforest and, surely, WordPress itself.
Plugins cost
Nowadays, a number of WordPress plugins go beyond 49k, each of them provides custom features that allow customizing sites to your needs. Here one may find everything from search engine optimization to client portals.
However, not each of them is created well enough and there are buggy ones. Also, not every plugin is updated regularly to meet WordPress changes. So, not each of them works correctly, while some don't function at all. So, choose those plugins that are the most popular among similar ones. Average WordPress plugin prices vary from $0 to $40 apiece annually. Surely, you may handle without plugins as well.
Security
As far as WordPress is popular around the globe, there is nothing special that it's often targeted by hackers. That's why security measures are welcome and are rather necessary for comfortable work with WordPress sites. While there are some free and cheap options to stay secured, most of well done plugins are still premium, so they require purchase.
It is difficult to presume costs, it's better to be sure that intruders don't use your private information, and information of your visitors won't be used against you. There are free security options, but recommended security costs for WordPress website are near $200 per year.
Website cost examples
While we start website development costs estimate, we take into account overall complexity in order to calculate the total number of required hours. Meanwhile, as each website should be unique with its own brand, design, content and features kit, there are no fixed prices. First of all: Each of our websites is mobile-friendly with Google Analytics integrated in it.
Basic info, business website: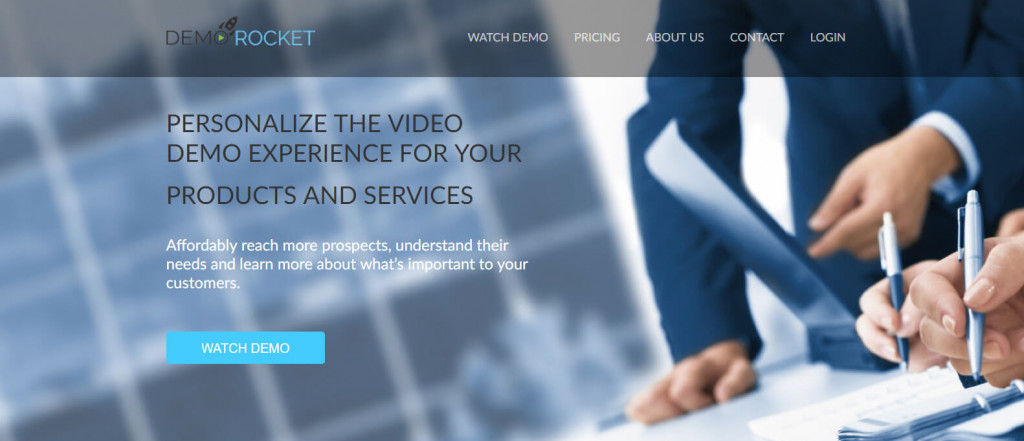 Websites like these include 5-10 pages, limited functionality and mostly have no need in plugins. They are the simplest, so they also have the lowest website development cost. There is no need in special or complex features.
This is the main reason to create such kind of a website to obtain web presence and be something like an 'internet brochure'. It will answer the main questions like "What is it?", "What do they do?", "Are they good enough for me?".
Small websites may provide tools for clients to communicate with their audience (blogging), manage business directly from the site or update and change content. These add-ons will prevent our clients from need of hiring programmers to do such kind of actions.
Content management system is commonly more time-consuming in creating than just making HTML code from scratch. Moreover, there is still a wide range of little testing moments, client service and content managements that also enlarge time and budget needs.
HTML languages are stable as well as regularly updated, so that allows tweaking the website fast and keeping it well. So, it is also important to be sure that the website is mobile friendly while more and more people prefer to browse from mobile devices.
First of all clients should decide what exactly they really need to ensure so that developers can build websites exactly how the customers wish. Consider the next steps:
How many pages do you wish? (an average number of pages stays in 5-10 range).
What functionality do you want? (blogging, comments, gallery etc).
Are you going to provide designers with logo and other images, or should they design it themselves?
What are your expansion plans in the future?
Also, we suggest some useful features as: social platforms integration, blog, email subscription, slideshow, etc.
Cost: $2,000 – $3,500
Advanced info, business website: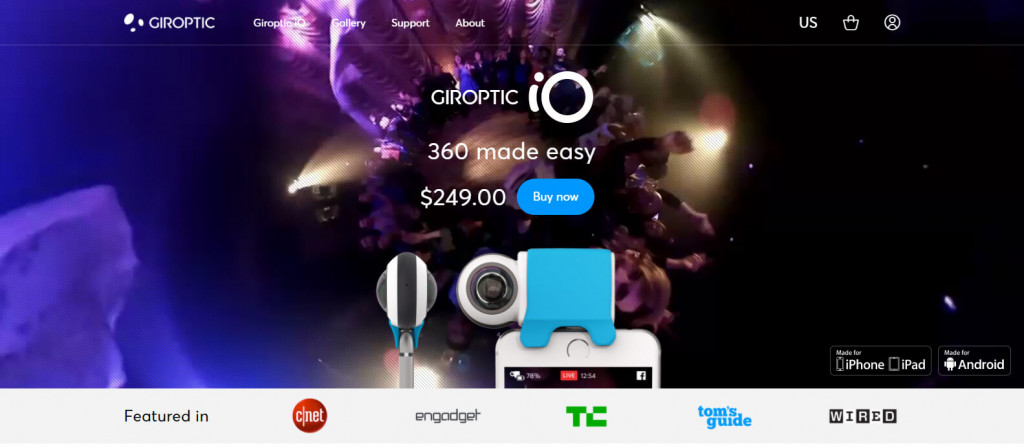 Such kinds of websites are developed with fully functional set as well as with original design. Clients receive unique design and tools that allow the manager to update any content piece (images, text, etc). Also, the website like this is built with tools which allow creating new custom pages.
These sites are developed with the idea that the client will make immersive number of updates and changes in closer future. So, CMS tool helps making most of basic actions like ads or changing content without the necessary knowledge about coding and web-design.
Social interaction parts are already necessary for websites of such caliber. Blogging informs visitors about news and other info about everything. Meanwhile, audience may communicate with bloggers as well as with each other using comments.
Surely, these websites suit for companies, which have high traffic, a larger assortment of products or services and need to be more informative for visitors. This also may be a good refresher for those who already have smaller sites, but need something larger and more dynamic.
However, everyone should remember that the larger the website is, the longer time it needs to be created. This takes into account various reasons like testing, coding, designing etc. Nothing of this should be done in a hurry.
An average number of website pages goes up to more than 20.
Websites must have CMS system.
Social interaction tools (comments or even forum).
Unique design is also important.
Various small but useful features (social network integration, gallery etc…).
Cost: $4,000 – $9,000
Custom info, business website:
Web development costs increase with numbers of pages, sections and functionality features. Such kind of website is commonly suitable for big companies or famous brands. The larger the site is the more flexibility it may offer for clients and visitors.
No doubt that CMS tool is a 'must have' for a website of such a caliber. Despite the fact that it is time-consuming and hard to build it provides great launching pad for future growth of the website and company online presence.
Meantime, large websites are obliged to be mobile-friendly. Unfortunately, there is no easy way to import classic-version to mobile-responsive format. So, keep it in mind and expect additional expenses to obtain the site in both formats. However, the site usability requires including social activity with full functional kit. Social network, blogging and other web applications with appealing design and content that attract visitors – all these options take both time and budget.
Countless websites may fall into this section, including such ones as Facebook, Forbes and others. Surely, sites like this may be also hard coded from scratch, but anyway it requires significant customization action and time. So, websites in this category unlike any others need complex and close cooperation of web developers and designers. Moreover, it requires tons of time for creating plans, making researches, consulting, database building and testing.
In spite of coding and designing part of work there are other things, which also influence the price of website development:
More client-developer meetings take place.
More agency personnel are involved in the process.
A larger scale of exclusive features and design is needed.
Additional security measures should be taken.
Cost: $8,000 – $45,000
Ecommerce website development cost
Such kind of websites was developed specially for companies that specialize in selling various products via internet platforms. Click here to know about e-commerce website development cost. So, any e-Commerce site should be built and designed with the idea of making online buying comfortable, safe and intuitive. Such things like IE accept payment for chosen products, shipping, customer support tools etc.
As result, Building even one simple purchase button (or accept payment or donations) into the website requires tons of challenges to solve first. Things go more complex as a catalogue, shipping, email transmission are added.
Moreover, clients that look for e-Commerce websites also need various other things like guidance, education and the following:
The server setup system;
Choosing SLL options and purchases;
Account customization;
Shipping options (setting account and coordinates);
Email bot system (for "thank you" letters);
Catalogue with various sections for different products;
Custom attractive design;
AR features support (optional).
Note: any good e-Commerce website should be mobile-friendly, while more and more purchases around the world are made from mobile devices. That will expand audience, but also have an impact on the website cost.
Cost: $5,000 – $40,000
Various option features that may be added to site functionality kit:
Account dashboards: + $1,000 – $2,500
Clients back-office systems: + $500 – $5,000
Custom product configurations: + $2,500 – $10,000
Subscription and membership: + $1,000 – $2,000
Multi-language support: + $1,000
Secure client database: + $1,000 – $3,000
Distributor data and directories: + $500 – $2,000
Extensive company team bios: + $500 – $1,000
Data migration, database configuration -$TBD
Additional optimization for social media -$TBD
Conclusion
It is all about how much does it cost to build a website. Small sites will not cost you much, but will provide online presence and a chance to be noticed. Major enterprise websites give your company or brand stronger internet presence and, for sure, buff your business.
So, nowadays, having a website even for a small business is necessary to get known and be noticed as there are billions of people using mobile devices while shopping in-store. So, having a web presence is highly important.
More and more people use the internet for various purposes and the number of hours each of us stays connected to the web is rising from day to day. Soon, it will be true enough to say that having a website would be cheaper than not having it.
Let's Build Your Web App
Provide us with your contact details and we will contact you today