Today's chat apps and messaging apps are extremely available, secure and rich in features. Messenger and  Whatsapp claim #1 and #2 spots globally, with the number of users. By the way, Whatsapp was acquired by Facebook for $22 billion, think about that figure. You make a successful chat app and in few years get cashed in billions, or continue growing on your own. Of course, there's a fierce competition, but this is a precursor for an even better messaging app. Let's see how to make a messaging app.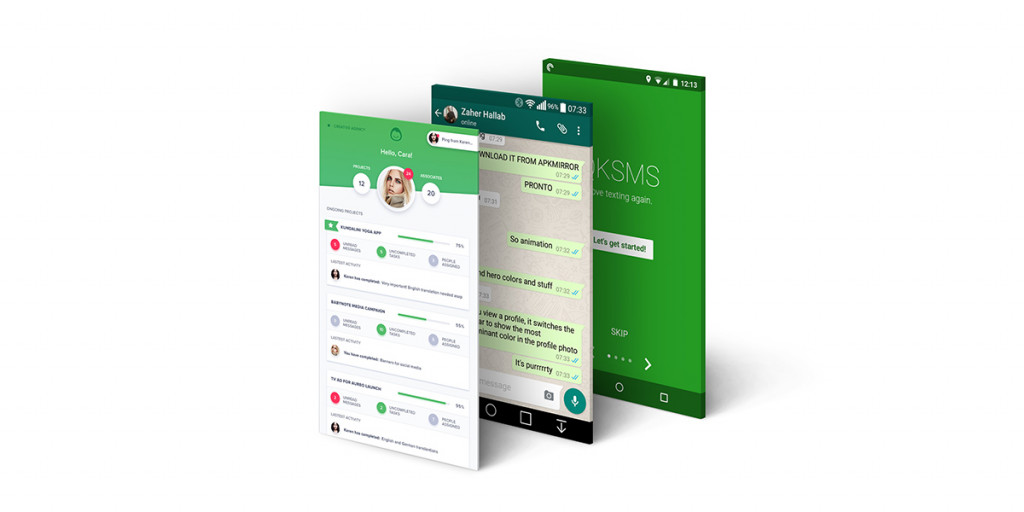 Messaging app features
Messenger apps are no longer just for texting and sending pictures. Users browse merchandise and get all kinds of content within chat apps. Brands and businesses attract new customers figuring out new marketing ways. Messaging app development comprises a set of specific features. Group chats, sharing images, video calls, social login buttons and more.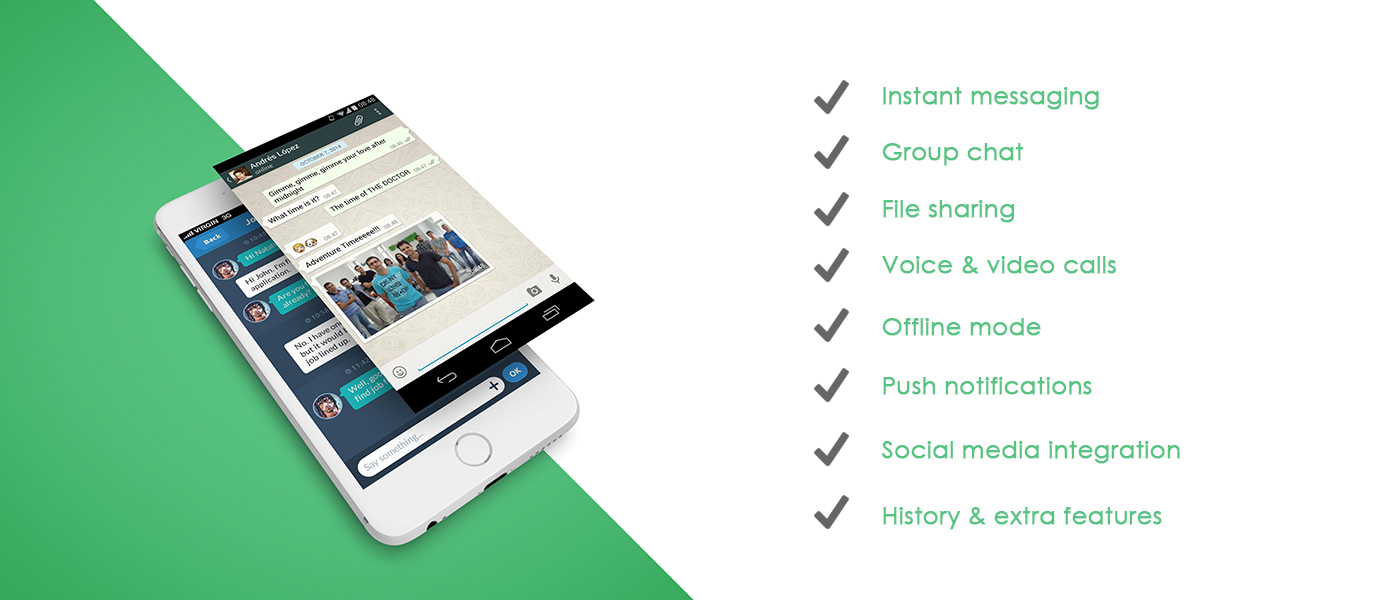 Authorization in chat apps can be implemented in various ways: via phone number, email, social media profiles. Commonly, an app then accesses your contact book and checks who is already using it. Verification of a real person through phone or social account has been given much significance lately.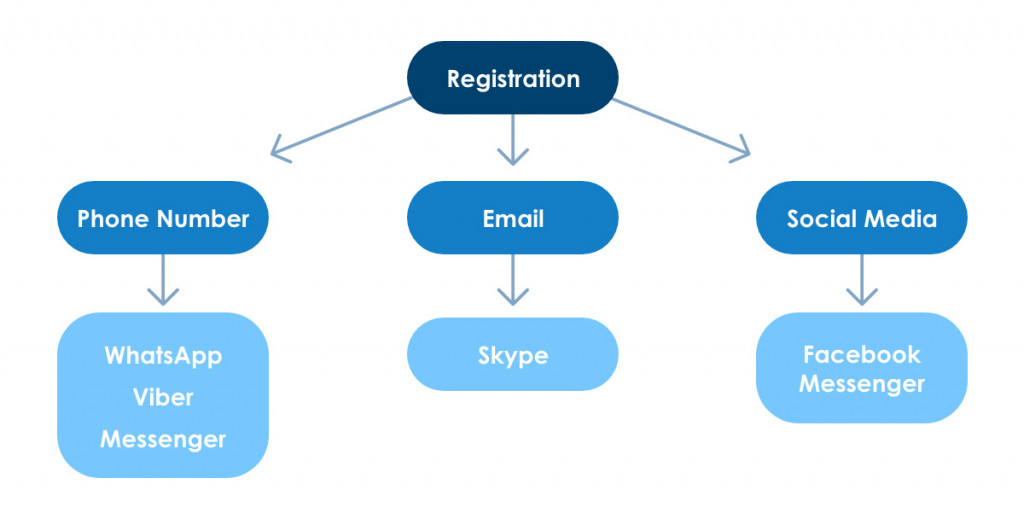 A great concern should be given to privacy and security. Hacking activities, data stealing and identity theft can not be overlooked and a chat app must be trusted. Most of messengers already require mobile phone number verification to register. For better data protection, some messaging apps use end-to-end encryption (e.g. E2EE, meaning only users communicating with each other can read the messages).
Popular chat apps
Let's Build Your Message App
Provide us with your contact details and we will contact you today
How to make a messaging app? You may take a look at top performing applications, analyze and take the best. Whether you find possible market gaps or decide to make a plain Viber clone – its up to you.
How to make a messaging app
Messaging application development depends on what do you mean by 'create' in the first place. Create a chat app completely from scratch writing the whole code? Or create it using online tools, APIs, protocols and libraries? Secondly, do you develop on your own or outsource it? You can certainly delegate the task to software agencies, like ThinkMobiles. Your main areas of consideration would be as follows.
 [visualizer id="18197″]
Choose the platforms – is it going to be a messaging app for Android, iOS, Windows, any other… or all of them (cross-platform development). Core functionality of a messaging app, or the back-end, would involve infrastructure like RestFul API, databases, storage servers, messaging protocols like XMPP, notification services, etc.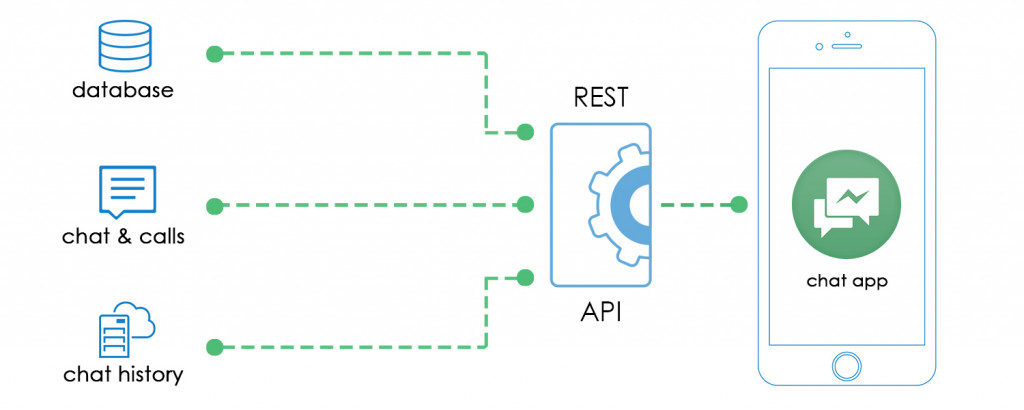 Chat App Design
Chat is the universal UI (user interface). Messaging app design/UX should be clear-cut, minimalist and familiar. It is all about old-school texting, now with images, videos, snaps, sounds and documents. Look through dozens of chat interfaces designs available online to get inspired and determine what colors, fonts, buttons to use. A development company you partner with can also help you with chat app design trends.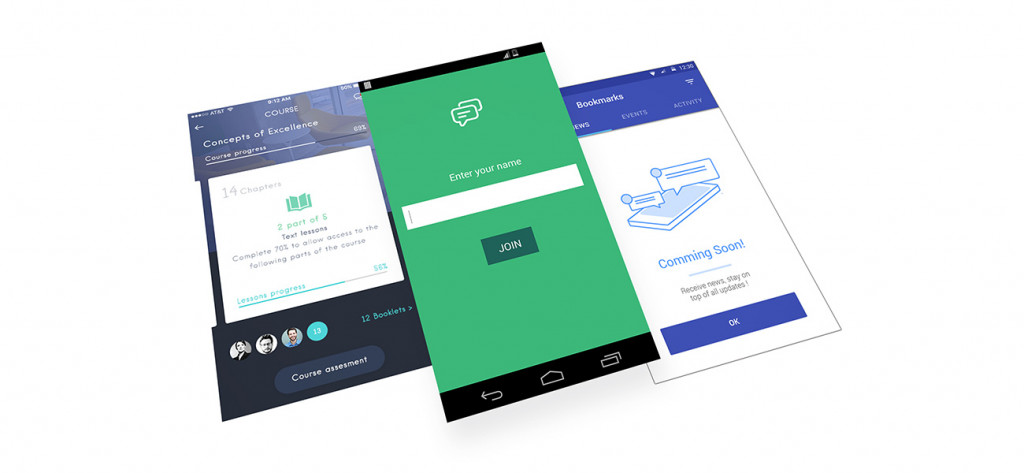 Messages Exchange
You should be aware of 2 data transferring methods when you want to know how to make a messaging app. They both involve a client-server communication. With first method messages go through a server through HTTPS protocol and are stored there. The second method implies only the authentication by a server, while messages are sent client to client, and are encrypted.

Make a plan, check developer rates, estimate if the chat app development would fit within your budget. Then there are lots of technicalities, upon which we can give you an expert advice as you contact us. Let's build your messaging app together!
Let's Build Your Message App
Provide us with your contact details and we will contact you today