Update: August 2018
While brick-and-mortar retail is steadily fading out and ecommerce is on a roll, the question of how much does an ecommerce website cost to launch gains more relevance. Unfortunately, the answer to website pricing and services is not that simple and straightforward. Too many factors, parts, tools/technologies, developer rates, business goals/ss, project scope, etc. are at play, all impacting the price of an end product.
Nowadays, there are many various platforms to launch one's own online store. Features of those are ranging from simple tools like shopping carts and payment integration, to enterprise options with customization. WooCommerce, Magento, Shopify, SquareSpace, BigCommerce to name few market leaders.
Though, if one aims to enter the market niche with a serious bid and a place for thousands of customers, the proper option is a custom developed online web store. In this article we'll talk about design, features, initial costs, post-launch costs and other factors having impact on the cost of setting up an ecommerce site.
Cost estimate calculator
Here is something you may try out first, when wondering how much would your ecommerce website cost with exact parameters. Select features, enter your email and receive a general estimate from our software engineers.
3. Marketplaces integration
10. Design
Template
Individual
Premium
Ecommerce website cost factors
The primary and approximate estimation of ecommerce website cost starts with 2 issues: sales/traffic goals and required custom features. And right away you will see the difference – with humble sales targets a hosted store will cost between $1K and $5K, while a professional custom site will cost much more.
To calculate costs to set up an ecommerce website one should elaborate/find answers on questions like:
Is site hosted on ecommerce platform (Magento, Shopify, etc.) or a separate own site?

How many products and product varieties will there be, i.e. size, color, etc.?

Is pricing going to be complex or standard?

Do you have the content/images ready and organized or do you have to prepare it?

What kind of hosting solution do you have in mind?

Is site going to be responsive, i.e. optimized to view across all devices?

Is site going to comprise blog, social media, other special features?
Next step is deciding on a platform: hosted or self-hosted. A hosted one runs on a server outside your reach, for example Shopify or Magento, though it offers a preset site ready to go. Pros include simplicity, no coding, stability and good hosting. The main drawback is inability to adapt features or customize the site.
A self-hosted store will dwell on one's own server(s) with access and ownership of the code. Pros to this approach contain customization, full control, access to code, while cons include updates and support, dealin with technical issues, higher cost of setup.  
Basic components
When a platform has been chosen, it is just only the start. The cost of making an online store depends on multiple things, including the following:
domain/hosting

web development services

web design services

features, CMS, database, integrations

SEO/marketing

ongoing maintenance and updates
Let's start with lesser things one has to take care of upfront. The domain name will cost you close to nothing: $5 to $15 per year. SSL certificate, a cryptographic key for secure data transfer and credit card transactions, costs $250 annually the median version.
Hosting, SEO, etc.
Web hosting: you need reliable hosting solution allowing fast interaction, and typically it starts cheap and grows in price along with rising sales. Firstly, check the limits for storage, traffic, products and orders.
Secondly, choose between shared hosting and dedicated server. Shared web hosting refers to service when your site resides on a server along with multiple other sites. It is cheaper ($10/month on average) but comes with a risk of slow transactions.
Dedicated hosting services, like Digital Ocean or Vultr for instance, will cost more, although are a prefered option due to better speed, own IP address, admin control, no risks from other bad sites, and finally, location in country of your choice. No need to opt for ultra expensive hosting by Amazon or Azure, optimal packages with high storage range from $320 to $1,000 per month.  
Also, a CDN system is recommended to cache user requests and thus deliver content faster from a server that is closest to a particular user. The most popular CDN service is Cloudflare which is also totally free (!) and acts as a firewall against attacks.
If your project requires a content management system (CMS), again you have 2 options: A) a CMS as a part of ecommerce platforms, such as Magento, Prestashop, OpenCart, osCommerce, etc., or B) as a part of functionality of custom built online store.
Data amount and type is of great importance when launching an ecommerce site. Big online stores have dozens of product variables that users may search by – anything from color and size, to brands, condition, price, model, feature and so on. So a database is an integral part too.
Without going into too much technicalities, we should say that popular providers like AWS, EC2, Google Cloud have different pricing models: one-time license, per user, monthly subscription. Median business tier is typically between $400 and $999.  
SEO is also crucial in terms of thousands of web pages with titles, products, descriptions, image attributes and so on to be properly marked for search engines. Effective optimization by skilled experts/agencies would amount to at least $2,000 for small stores, and up to $4,000-5,000 for bigger ones.
We should also caution our readers of numerous shady offshore SEO companies from India, Africa and Asia. Be very careful not to end up wasting money, or even better find companies with real proven background to be safe in terms of value for money.
Essential web store features
These days, the cost of launching a web store doesn't depend much on number of pages but rather on functionality. Key features of a typical modern ecommerce website to develop include the following:
Although many retail stores enable no-account purchases, registration is a way to offer additional perks. It can be discounts, tracking information, exclusive offers, purchase history, etc. Along with email/password sign up, there's social sign up options too, as a rule.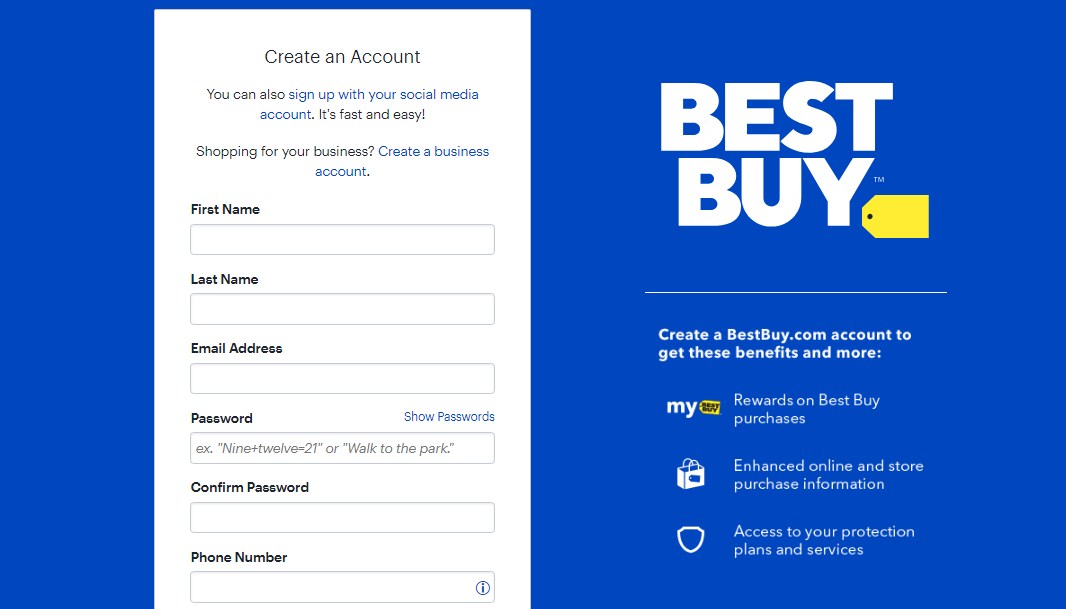 Development: 3-8 hours basic, 10-20 hours advanced.
With myriad of items online helping customers find what they want is critical – search is simply mandatory. The easier and more effective search equals to more conversions and sales. Add to that navigation by reductive filters – narrowing the search by criteria like price range, color, size, product type, etc.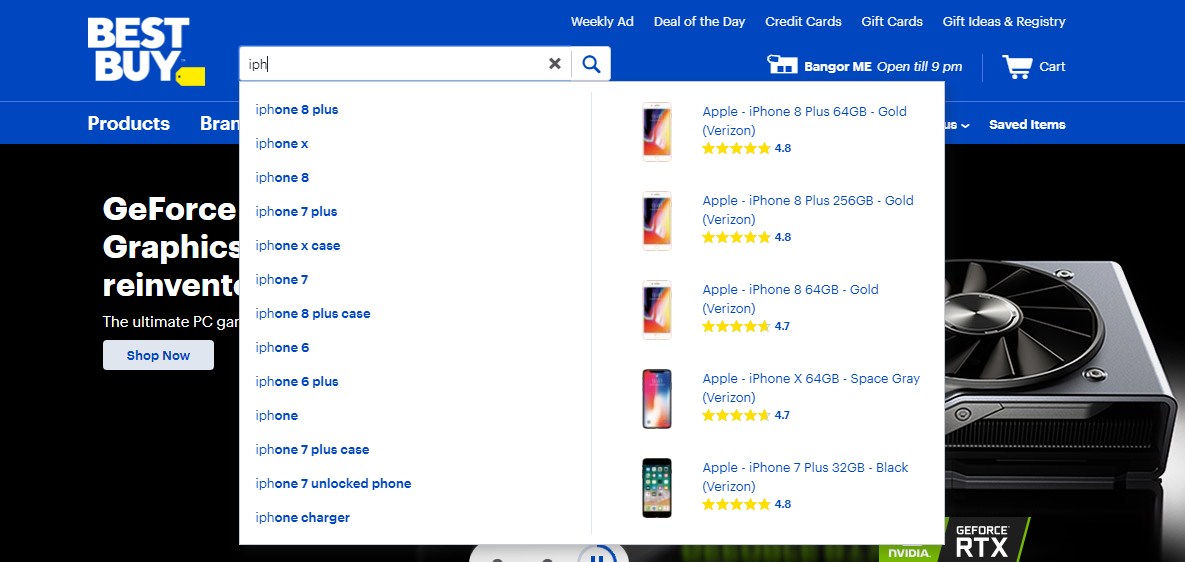 Development: 16-24 hours basic, 20-40 hours advanced.
Different prices for customers by B2B companies, discounts for groups of customers, specific prices based on SKU, special deals within limited time period, applying promo codes for lower prices – any of these options could be relevant in various situations.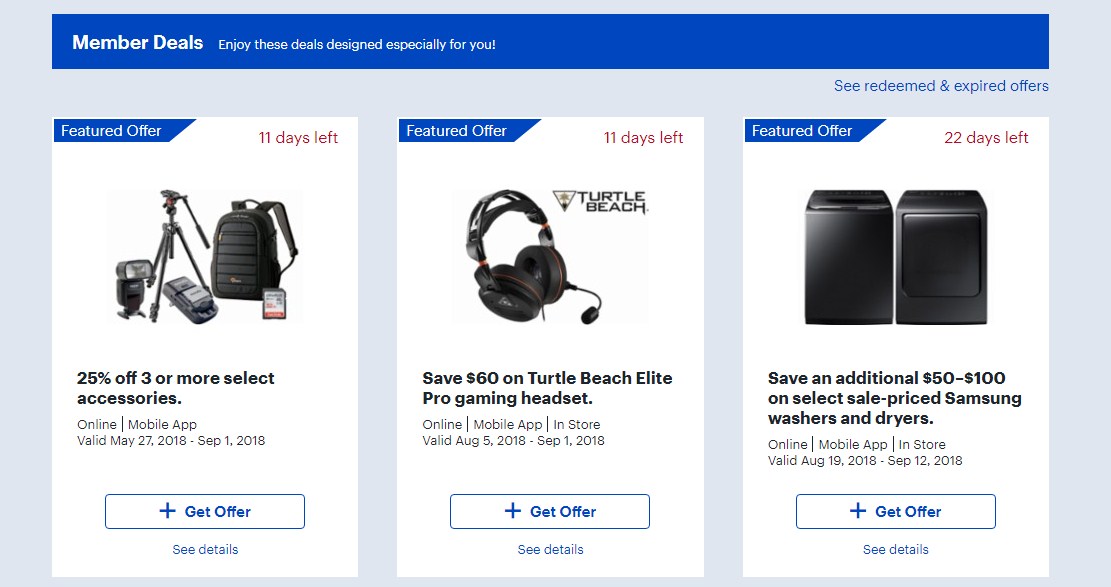 Development: 6-8 hours basic, 15-40 hours advanced.
Having a back-channel to express satisfaction or frustration from a product is one of the tools that could drive future sales. People now look for positive reviews before buying something. This feature includes ratings (0-5 stars), comments, photo uploads, pros and cons, "I'd recommend this to a friend" checkbox, points for a review.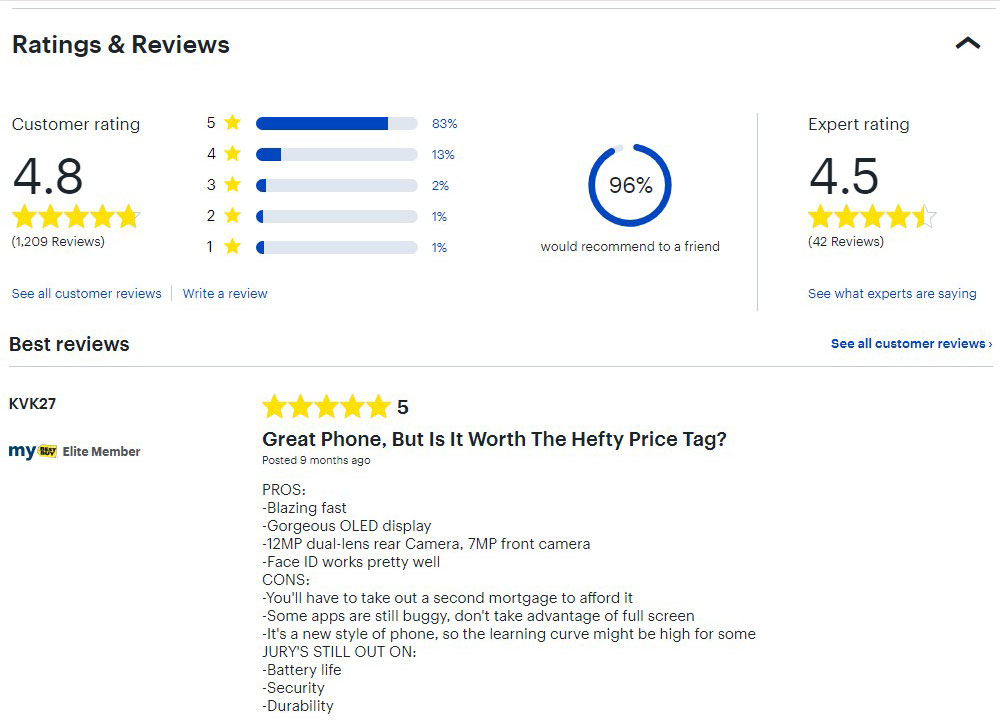 Development: 20-40 hours basic, 20-80 hours advanced.
Checkout – easy and flexible
It should be a matter of few clicks: add to cart – checkout – pay – order. Some web stores even have "buy now" or "quick order" options for customers with no time to play around. Checkout process could be of various complexity: from simple add-order carts to the ones with various payment options, shipping methods, billing/shipping address to choose from.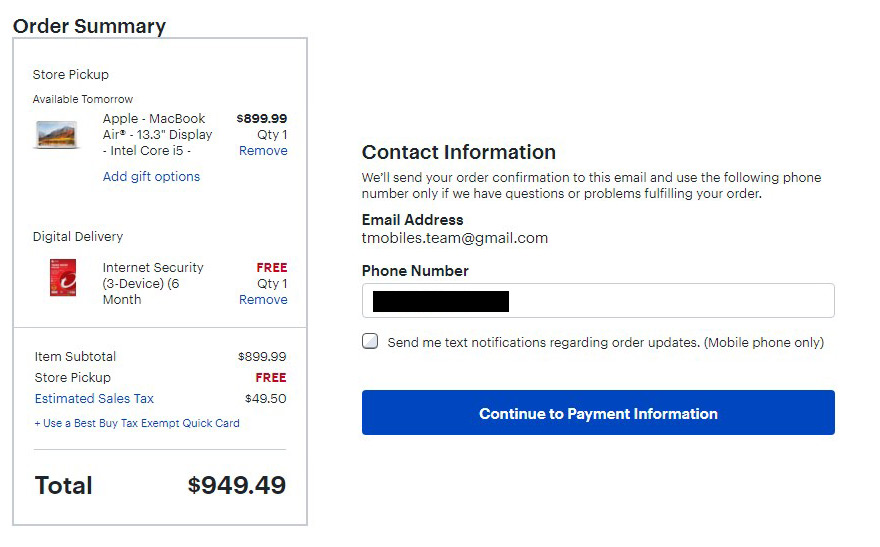 Development: 25-40 hours basic, 40-120 hours advanced.
Obviously, at least one payment option is a must, though the more the better. THird-party services like PayPal, Authorize, SecurePay, Square will do the job pretty fine, though remember about monthly subscription cost around $50-150, and domestic and international fees on each order as well. The cost of setting up payments is estimated in $250 to $1,000.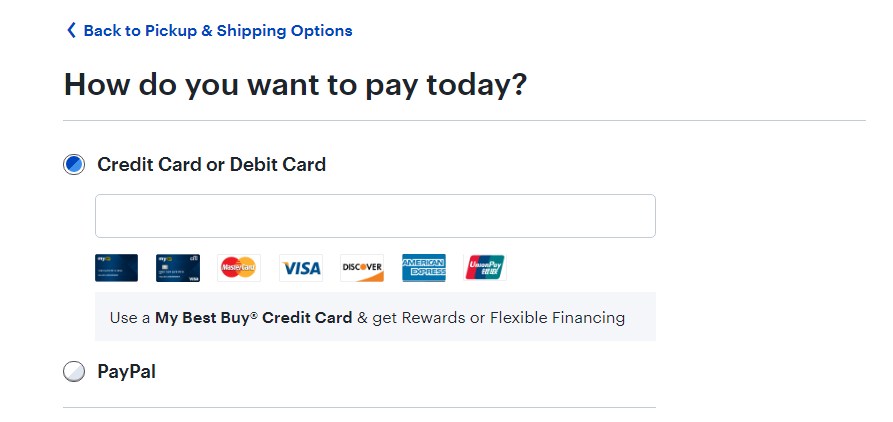 Development: 8-16 hours basic, 20-40 hours advanced.
Do not forget about the proper visibility and availability of a web store on mobile devices. Goal is to let users browse and purchase via mobile phone or tablet as well. This, actually, starts along the very beginning of custom ecommerce site development, and typically requires 6-8 hours.
Other "little" things

such as order status (for customers to be able to follow the order, 3-8 development hours), product variations (5-16 hours), shopping history (10-16 hours), etc.
eCommerce site design
People shop with eyes, they go with all flashy, catchy, lively and hyped up. First impression is also still a thing too. However, in terms of ecommerce web design should be functional and facilitate customer behavior towards certain goals. Browsing products throughout the site should be as apple pie, first, and guiding visitors to purchase, second.
In regards to our issue of ecommerce website cost, you can opt for cheaper design option with templates/themes from ecommerce platforms ($0 to $300). It is quite enough to set your store apart from competitors initially, though you'll still have to spend more on further adjustments.
If you plan to hire a web design agency, expect at least $3,000 expenses for the very least. Hourly rates of agencies focusing on ecommerce sites typically stay in $50 to $80 range, thus if they spend 100 hours on your project, it would equal to $5K at minimum. We advise not be penny-wise if you really wish for positive ROI.  
The homepage is a showcase and a place generating most user sessions. Translation: it should communicate brand's message, credibility and expertise. It should include an element of storytelling, "keep it simple" vibe, possibly a video, purchasing options.
All in all, expert advice on ecommerce design denotes the following:
Minimal and clear interface

Highlighting the value proposition

Unique and product-specific UX

Custom web design for unique buying experience

Flat design / material design

High quality stylish imagery

Design with conversion rate in mind

Highlight brand's lifestyle/vibe

Lead to product page with fewer clicks

Show rather than tell
Ecommerce software/platforms
Nowadays, creating an online store has become a much easier task than few years back – due to numerous platforms. Surely, you've heard names like Shopify, WooCommerce, OpenCart, etc. They offer all the essential ecommerce functionality in one package ready-to-go, usually with drag-and-drop interface, admin panel or even open-source code.
So, with such prefabricated solution one can cut down the ecommerce website cost significantly, focusing rather on customization and promotion. Let's take 5 SaaS platforms that are frequently mentioned among the best: WooCommerce, Shopify, Magento, BigCommerce and Volusion.
All of them offer all-in-one ecommerce web infrastructure, including unlimited products and variations, CMS, search and filtering, payment integrations, etc. On the other hand, you still have to possess certain technical (developer) skills to be able to set up and maintain a store on these platforms.
In terms of cost, freelance developers focusing on those platforms, charge between $50 and $125 per hour, according to Upwork. Expert agencies, that are ecommerce developers, cost more – charging up to $250 hourly, but are more reliable and professional.
Bottom line: expect spending few thousands of dollars ($1,000 – $5,000) for setup, configuration, design and customization.    
Few useful links:
Custom development cost
This is when it comes to inexactitude of ecommerce website cost, as with development and design prices may vary drastically. For the sake of our topic, and assuming we're building no-nonsense real business web store, we discard freelancers and DIY in-house employees. We are only focusing on software development companies that offer expert services.
A solid agency with years of experience, preferably the one that is exclusively focused on ecommerce, will program a reliable, fast and secure web store. Surely, this is an element of your project that drives costs the most, but it is the only relevant solution for long-term effect.
Projected cost for the very basic website is up to $5,000.
Why it is impossible to do an exact estimate of the cost of development and design? Because of two things basically: the scope of work and hourly rates. For example, for the same type of coding rates may range from $30 to $300 per hour. With only this part in consideration, the cost of custom ecommerce website may stretch from $5K up to hundreds of thousands.
Ecommerce website cost by type
To finalize all of the abovementioned and ive the idea of all added costs to set up and run an ecommerce site, we'll divide them in 3 categories and make a brief summary chart below. All three categories are based on custom development and design.
A small beginner ecommerce site as determined by three aspects: small product catalogue (100-1000), small traffic, basic design. Estimated cost of custom development: $15,000 – $20,000.
Web stores with average product catalogue, medium traffic (thousands of monthly visitors), advanced design and development of "pro" features. Estimated cost of custom development: starting with $30,000 – $50,000, and more.
An enterprise-scale ecommerce website with huge product catalogue, high traffic, professional unique web design and integration of various systems. With top-level images, videos, multiple payment methods, shipping options, order tracking, refund processing and other advanced features the cost may soar up to millions, eventually. Estimated cost of custom development: $55,000 – $160,000.
Mind, that these estimations cover only the initial costs to set up an online store, and do not include either further annual fees to maintain a site or additional expenses to promote it, such as content, marketing, branding.
| | | | |
| --- | --- | --- | --- |
| | Small | Medium | Enterprise |
| Domain / SSL / Setup | $1,000 | $2,000 – $4,000 | $5,000 – $10,000 |
| Hosting (annual) | $3,000 | $8,000 | $12,000 |
| Database | $500 | $1,000 | $4,000 |
| Development | $5,000 – $10,000 | $10,000 – $20,000 | $20,000 – $100,000 |
| Design | $3,000 | $5,000 – $10,000 | $10,000 – $30,000 |
| SEO (initial) | $2,000 | $4,000 | $5,000 |
| Total (setup) | $14,500 – $19,500 | $30,000 – $47,000 | $56,000 – $161,000 |
P.S. Cost estimate example
Together with our partner web development company Magneto IT Solutions we decided to prepare a practical example of cost estimate for online store. We took a real e-shop – UK fashion store Zalando with 3 million visitors a month, as the basis to analyze features and design of a typical ecommerce site.
Also, our estimate is based on Magento 2 framework and Agile development methodology. Let's start with feature list.
| | |
| --- | --- |
| Feature | Description |
| Layout design, PSD | Home page, category listing page, product listing page, product detail page, cart page, checkout page, login/registration page. |
| Desktop, tablet & mobile responsive HTML | Home page, categories, product pages, cart, login, forgot password page, customer accounts, Contact us, CMS pages. |
| Home page | Header, search box, navigation, banners, featured products, top selling products, newsletter subscription, footer. |
| Category listing page | List of all categories with images and titles. |
| Product listing page | Category title, breadcrumbs, layered navigation, filter by category/fabric/price/color/size, products list, Add to cart, Add to wishlist. |
| Product detail page | Product image gallery, multiple images per product, zoom-in capability, product name, price, SKU, product description, specification, share product on social media, reviews & rating,  Add to wishlist, related products, etc. |
| Cart page | Cart table with product image, name & SKU, quantity, price, sub-total, remove button. Promotion or coupon code, tax & shipping estimation, Continue shopping, Proceed to checkout, cross-sell. |
| Checkout | Login option, delivery information, shipping method, payment method, guest checkout and checkout with account, shipping to multiple addresses in one order, saved shopping cart, checkout, promotion or coupon code, place order, etc. |
| Customer authentication | Customer registration (first/last name, email, password & confirm password), login (with email, password), forgot password (reset password, email notification). |
| Customer account | Account dashboard, account info, address book, billing and shipping addresses, My orders, wish list, newsletter subscription, recently ordered items, order status and history, etc. |
| Contact us | Name, email, phone number, head office address, support email address. |
| Order management – admin | View, edit, create and fulfill orders – create one or multiple invoices, shipments and credit memos per order – print invoices, packing slips, shipping labels – view shopping carts, wish lists, ordered items – etc. |
| Analytics and reporting | Integrated with Google Analytics: admin dashboard, sales report, tax report, abandoned shopping cart report, viewed products, purchased products, low stock, coupon usage report, total sales invoiced, etc. |
| Marketing & promotions | Related products, up-sells, cross-sells, flexible coupons, a set of unique coupon codes for each promotion, list of codes for offline distribution, email, newsletters, multi-tier pricing for quantity discounts, landing pages for categories, customer groups, etc. |
| Newsletter | Subscribe/unsubscribe, templates, export lists of subscribers. |
| Transaction email | Email notifications in case of new customer signup, forgot password, contact us request, new order, new shipment, new invoice, new credit memo, refund invoice, order status update, newsletter subscription/unsubscription. |
| Server setup | New upgraded web server to host the Magento 2 website plus configuration. |
As we see, the scope of development process is pretty extensive, and will consist of the following stages, as a rule:
Documentation on functional and technical scope of work

Mockups (wireframes)

Design

Development

Module integration

In-house testing

User acceptance testing

Going live
In terms of UX/design there would be plenty of tips on improvements, let's name just the crucial ones:
Add search box on the main page

More eye catching call-to-action buttons  

Organized footer

Add new and trending products

Promotional offers

Header redesign for better and easier navigation

Mega menu optimization

Product detail page with appropriate information

Allow shoppers to save items for later

Add guest checkout, social media buttons
So, here's the bottom line.
Estimated timeline –  350 hours.
Magneto IT Solutions hourly rate – $20.
Website cost – $7,000.
Median market hourly rate – $50.
Website cost – $17,500.
Conclusion
Approaching web developer companies for a cost estimate with just the general idea, as it often happens, won't give you an answer, unfortunately. If you want no erratic indistinct estimate, prepare the specifics.
While there are many elements like categories, product pages, related products, etc., the biggest factor that is going to dictate the ecommerce website cost is, in our case, custom functionality development.
Sure enough, one may spend much less with SaaS platforms like Magento or WooCommerce ($3K – $10K range). However, if one plans to succeed as the business project, value proposition better start from ground level.
Let's Build Your E-commmerce App
Provide us with your contact details and we will contact you today