Mobile apps used to be a fancy thing by Amazon or Instagram as recently as 3-4 years back. Not anymore. The cost of making apps has dropped down and now there are literally thousands of mobile services of any kind. Including business apps, ecommerce apps, retail apps, etc. Markets and digital world of today are very dynamic, shopping with a smartphone is a real thing now in many countries. And it is all about user convenience. Mobile commerce is the next generation of e-commerce, that's why we are going to highlight major m-commerce benefits.
E-commerce businesses (i.e. online retailers) – small or large, find mobile apps to be a useful tool to market their brand and to acquire new customers. Though that's not all when it comes to the mobile world. We can start off with a fact that 66% of all population globally have mobile devices as of January'17. And 90% of time people use phones they spend on apps, only 10% on Internet. Naturally, this is a goldmine opportunity for merchants. So, let's take a closer look at ecommerce apps advantages.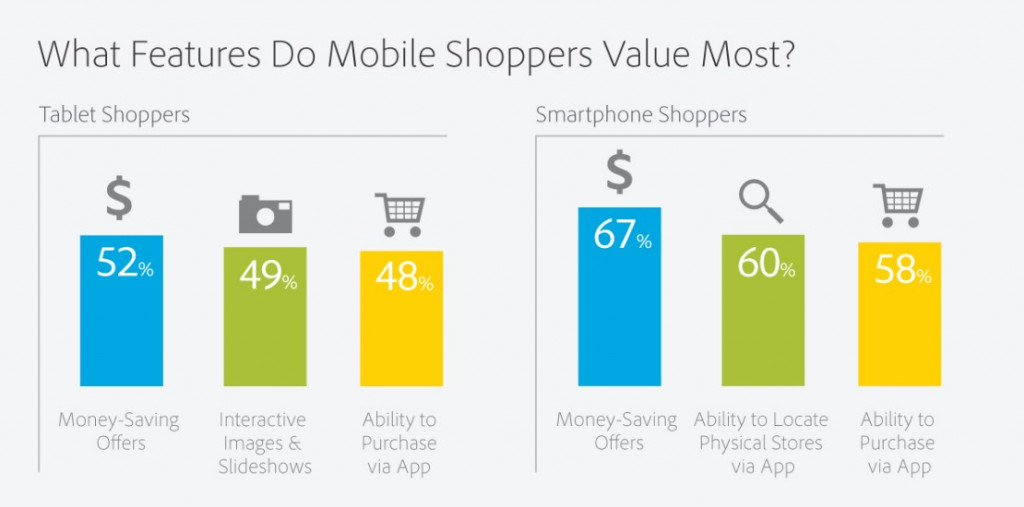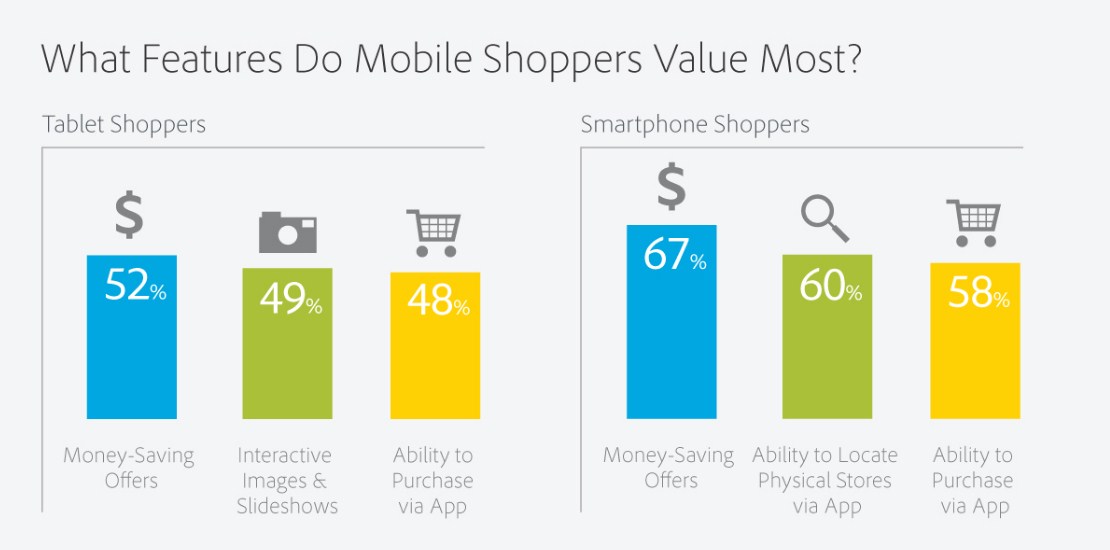 With ecommerce mobile apps like Walmart, Groupon or Wish, customers can browse and view  products, compare prices, buy products, share purchases or favorite items with friends. Various loyalty and reward programs are permanently in action by brands and retailers to attract people. Users love coupons, rewards and discounts! And of course, increasing sales as result.
M-Commerce benefits for business
Surely, running a mobile app for ecommerce can't be the sole guarantee of profit. This is a great additional value tool to engage customers and offer experiences. Any amount of investment to make an app, if done wisely, will be justified by loyal customers. Also, check your competition – if they have app, you should probably too.
Now we are going to name main advantages of m-commerce, with few practical examples.
#1 Faster purchases
Yes, many sites have mobile versions, though apps are generally 1.5 times faster when loading data and search results on mobile devices. Moreover, there is no need to pull data from a server and so customers can browse and purchase products faster. As mobile ecommerce apps offer same functionality as desktop apps, people may purchase items directly within an app.
M-commerce revenue has been rising at 30-40% rate annually since 2014, and by the end of 2017 is expected to reach $150b total. The biggest retail app Amazon increased number of customers from 43 million in 2015 to 67 million in 2016. The reason for such achievements is intuitive mobile browsing, which in turn drives sales up.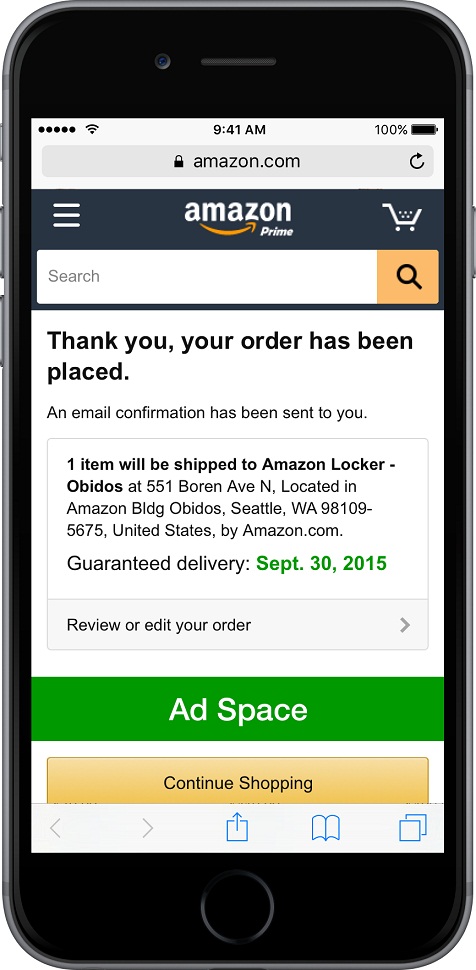 The effect: positive customer experience, easy and repeat purchases, increased sales.
#2 Better customer experience
Because it matters. People are well familiar with how smartphones and tablets work, so they already know how to navigate to desired products in few clicks. In addition to purchases, customers can share their joy of bought goods with friends, or ask for advice from community of shopaholics. Smooth customer experience equals better conversion rates and revenue.
To reach these goals, your online shopping app should be:
Fast
Convenient
Interactive
Exclusive
From a customer standpoint, the biggest benefit is simplicity and speed. The easier overall  buying process on the app is, the more sales it brings. Add to that exclusive features (notifications, discounts, etc.), payments and other branded elements and you'll have happy customers. By the way, 83% of customers used smartphones inside real stores to shop, according to MarketingLand.
The effect: convenient shopping, interactivity and ease, improved customer retention.
#3 Direct connection to customers (push notifications)
[Locker] The locker [id=20565] doesn't exist or the default lockers were deleted.