Who would ever think that brick-and-mortar stores will be at risk of extinction? According to numerous studies, surveys, and researches, about 50% of consumers make purchases online now, and many of them on a daily basis.  Having built a dozen online stores for clients, we at ThinkMobiles, agree that e-commerce is the future of retail that has already started. Classic shops will, probably, turn into a blend of online and physical stores, like Amazon Go, the first cashier-less supermarket. If you are seeking to transform your online business, this list of top-20 ecommerce development companies might be useful. We've looked through the best mobile and web developer agencies, which ride the wave of market trends, use the most advanced technologies, and display high creativity. 
25 leading ecommerce development companies
Award-winning ecommerce development agency, which delivers solutions for both B2B and B2C companies. Most of the 350 online stores, they successfully launched for eight years, were built on Magento, however, they also actively use Shopify, WordPress, and Drupal. Among their notable clients, there are Warby Parker, USA Today, Sugarpova by Maria Sharapova, Living Proof, Junior's Cheesecake, Yummie by Heather Thompson, Nobel Biocare, Citarella, Topps, Glassful, and others. What remarkable in Pixafy work is its complex approach. Your online store will be equipped with conversion optimization tools, behavior analysis, responsive design, cloud computing, shopping cart software, and other ecommerce components.
Headquarters: New York, US/ Founded: 2010/ Employees: 21/ Contact: +12125967404
Website: http://www.pixafy.com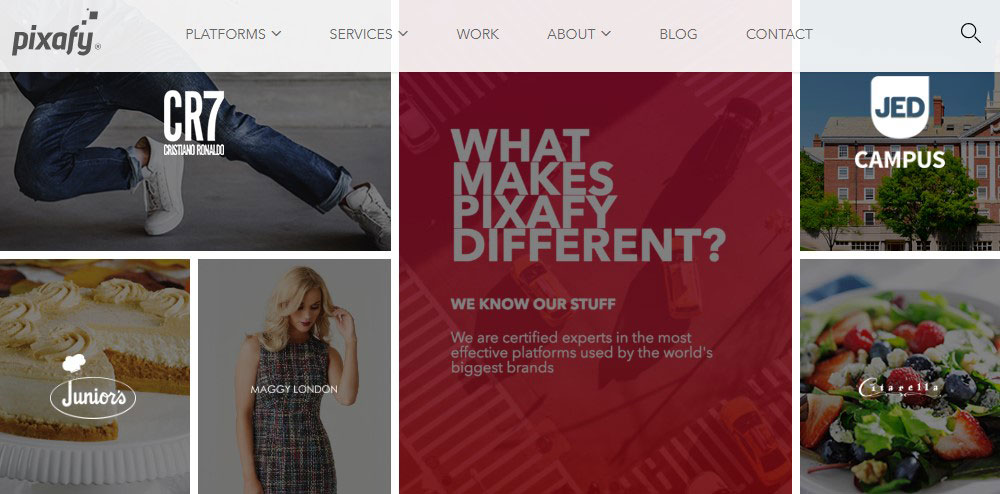 Founded in 2009, Magneto has gone far ahead of its competitors. Their developers are experts in bringing your ideas to life. Magneto IT Solutions provide solutions for ecommerce website design and development and payment gateway solutions making it one of the leading company in India, USA, and the Middle East. Their passionate and talented teams have expertise in creating new and effective ways to make your online solutions reach new heights. Magneto IT Solutions have delivered 250+ eCommerce stores in different business domains and countries like UAE, USA, UK, Canada & Australia based on client's store implementation. The firm has worked for web development across the world in 20+ countries. With more than 650 completed projects and 70% repeat business, the company has an exceptional success record.
Hourly rate: $15/ Headquarters: India, USA, Bahrain / Founded: 2009 / Employees: 100/ Contact: +1 214 447 0720 , +91-8141301021
Website: https://magnetoitsolutions.com

Ezetech is a dev shop helping non-technical entrepreneurs minimize time to product/market fit. It serves as an implementation partner taking care of the technical aspects so that eCommerce Startup founders can shift their focus to strategy, marketing, and business development.
The scope of their services covers initial planning and product scoping, software architecture, compliance, digital strategy, developing MVPs, further product development (iteration), and maintenance.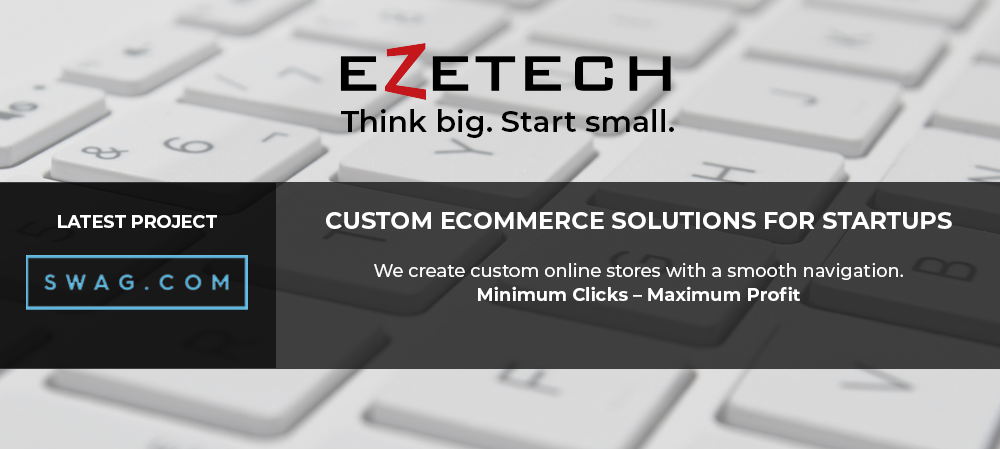 While their team has deep expertise in a broad range of technologies that include Node, React, React Native, Swift, Objective-C, they are nonetheless focused on a given client's business case, developing the most practical ecommerce solutions that most directly address the problems they face.
Hourly rate: $25 – $49 / Headquarters: New York, US / Founded: 2015 / Employees: 35 / Contact:855-323-3722
Website: https://eze.tech/
Gathered a team of artists, designers, geeks, researchers, marketers, analysts, and writers, Hudson Integrated quite easily became not only a nationally recognized IT agency but one of the top e-commerce development companies in the world. Their work is based on four main stages – understand, strategize, execute, react. With the user-focused approach, Hudson Integrated knows the sense in a truly customized product – individual e-commerce website design, easy product management, custom integrations, control over back-end, custom development.  
Hourly rate: $150 – $199 / Headquarters: Morristown, US / Founded: 2003 / Employees: 17 / Contact: +12018458700
Website: https://www.hudsonintegrated.com/
Rave Infosys is a place, where you can get end-to-end ecommerce solutions. Either you work as B2B or B2C, your business can expect qualitative sales growth (up to 76%) due to high-level development of both mobile and web products and ecommerce tools implementations – more than 130 3rd party integrations, multi-channel shopping cart, responsive and mCommerce ready websites, integration with CRM/ERP, social sales and inventory management software. There is no place for doubts or worries – you work with developers, certified by Magento, Salesforce, Google AdWords/Analytics, and Bing, Microsoft, Zend, and Java. "They understood our business and not just the technology that supports it" – is simply a random comment from a random client, which accurately describes the company's approach in work.

Hourly rate: $50 – $99 / Headquarters: Coral Springs, FL, US, / Founded: 2006 / Employees: 93 / Contact: +18669488384
Website: https://www.raveinfosys.com/
Celebrating its "adulthood" this year, Brainvire already earned a name as one of the top e-Commerce developers in the world, according to Clutch. Being a part of the Magento family and using this tool for ecommerce development, the company is able to build innovative, agile, and automatized both web and mobile retail business. Nothing is left overboard – product catalog, inventory, shipping and payments methods, checkout, support for multiple stores, marketing tools, traffic features, and many others can be implemented into your ecommerce website or mCommerce app. And, as an additional bonus, their geographical location is easy to reach – they have offices in the USA, UK, UAE, Dubai, Europe, Canada, Australia, France, Singapore and more.
Hourly rate: $25 – $49 / Headquarters: South Jordan, US / Founded: 2000/ Employees: 317 / Contact: +16318977276
Website: https://www.brainvire.com/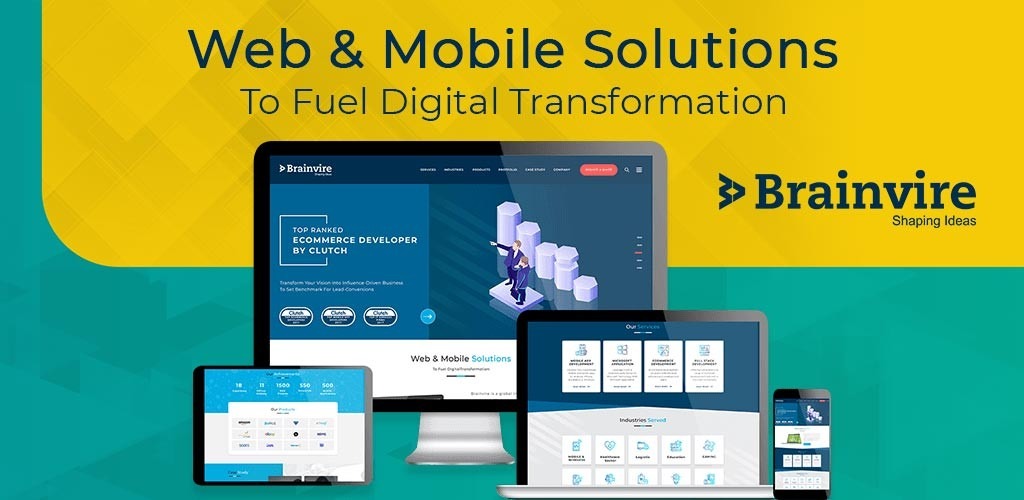 IWeb began twenty-three years ago, and in the IT market, such long history is a true measure of success. Focusing on ecommerce development and web design, the company is engaged in delivering customized products and solutions for both B2B and B2C representatives. Partnering with Magento, iWeb is highly competent to build complex, flexible, and scalable online stores in combination with advanced performance. After 4,7 months – the average time to create an ecommerce masterpiece – you will get a product, equipped with such features and tools as Business Intelligence analytics, inventory management, content management, SEO tools, cloud hosting, audits, rescues, and migrations, agnostic design, etc.
Hourly rate: $150 – $199 / Headquarters: Stafford, UK / Founded: 1995 / Employees: 21 / Contact: 01785 879334
Website: https://www.iweb.co.uk/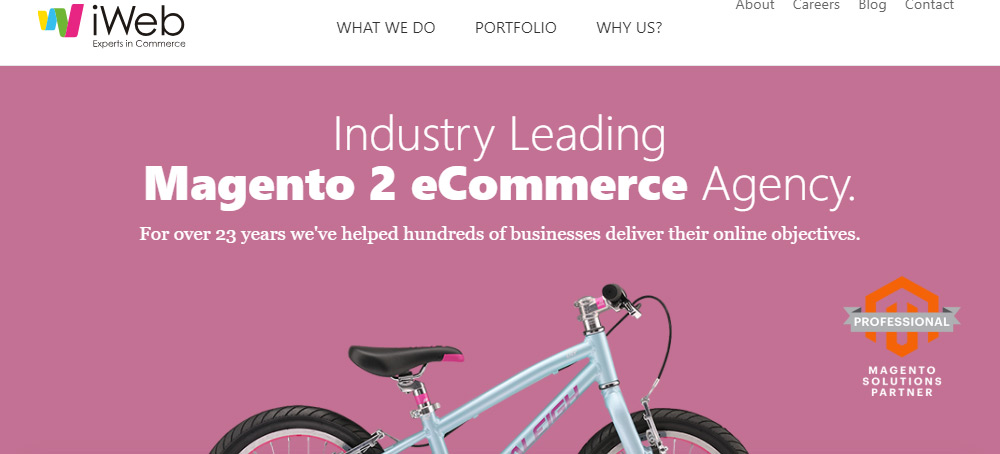 In 2017 Evince Development got pretty large global recognition – it was named by Clutch both one of the top ecommerce and Magento developers. And this success even more impressive, considering it is only six years past since their entering the IT market. With more than 320 combined years of developers' experience, Evince provides highly customized and scalable ecommerce services, solutions, and products like web and mobile apps, inventory order management, SEO optimization, customer data reporting, etc.
Hourly rate: < $25 / Headquarters: New York, US / Founded: 2012 / Employees: 97 / Contact: +13157158494
Website: https://www.evincedev.com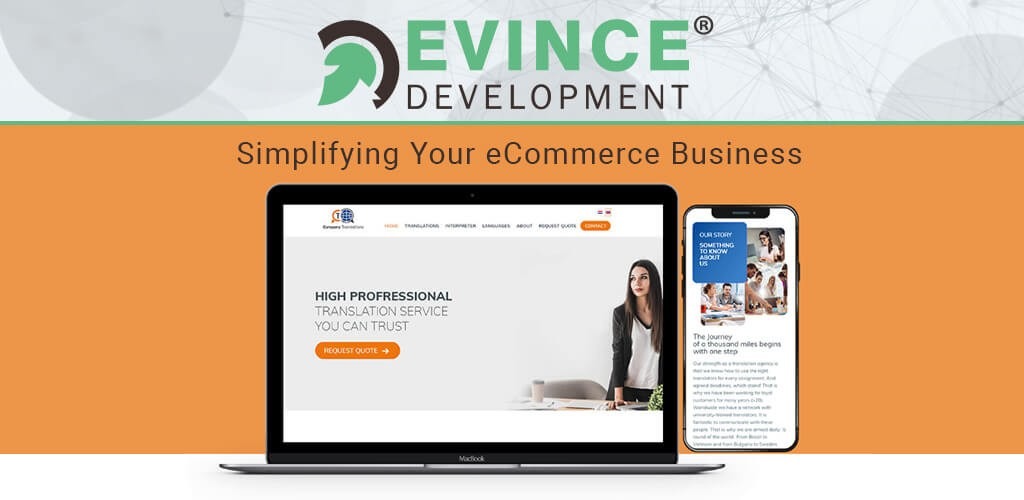 Among the top ecommerce development companies, Meticulosity definitely stands out. Calling themselves a "boutique firm", the company pays special attention to each detail during the design, development, and website optimization stages. Meticulosity has built over 50 extensions for ecommerce websites, from payment and shipping gateways to SEO tools and social media integration. Developing on Magento gives them also options to create a fully customized product, able to show stable growth. For example, their client Trophies2Go already can see the difference after updating online store – 73% increase of conversion rate, 17,5% – revenue, up to 9% – transactions, 8% – average order value, up to 63% – average time on site.
Hourly rate: $150 – $199 / Headquarters: Ballston Lake, US/ Founded: 2008 / Employees: 42 / Contact: +15184681004
Website: https://www.meticulosity.com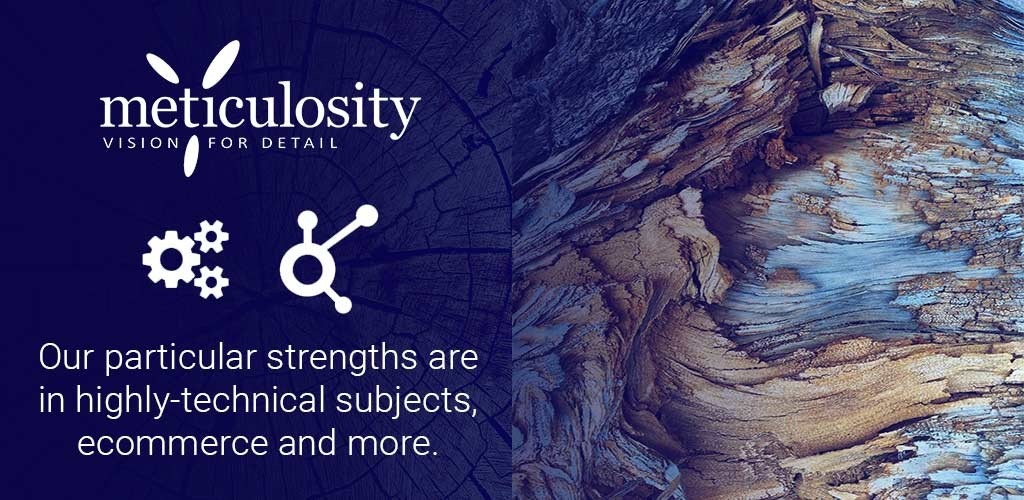 Small, but strong enough company to head the Clutch leaders matrix of top ecommerce developers. New-York based creators concentrate 100% of their resources on developing ecommerce platforms. Working with them, you will soon find out that interactive design and strong architecture are the key factors in their work. No wonder, that Neuralab portfolio includes such clients as HBO, IEEE, Procter and Gamble, Philips, TEDx, GREY, Montefiore, OTRUSA, John Wiley & Sons, and more.
Hourly rate: $100 – $149 / Headquarters: New York, US / Founded: 2007 / Employees: 14 / Contact: +1 646 583 0690
Website: https://www.neuralab.net

Bamboo Agile is a highly experienced development company with e-commerce niche expertise. Following the e-market, the company does not just create online stores, but solutions that bring real profit to customers. For every e-commerce solution, the Bamboo guys use the Shopify platform and 16 years of experience, focusing on functional and external components. To provide individual, highly profitable e-commerce platforms with strong API, the team uses Liquid templates, sectioned themes, storefront GraphQL API, JavaScript, Buy SDK, Mobile Buy, SDK, Swift technologies.
Hourly rate: $25 – $49 / Headquarters: Tallinn, Estonia / Founded: 2011 / Employees: 30+ / Contact: +372 63 462 94
Website: https://bambooagile.eu/
The main goal of Dotlogics, as an ecommerce development company, is to make a visitor stay longer on your website and end this visit by making a purchase. Beginning as a web designing firm, now they are capable to supplement each product with an advanced, responsive, and scalable design. Like many others, Dotlogics mostly builds on Magento but also works with Zen Cart, Prestashop, WooCommerce, and Oscommerce. As a result, their clients get customized ecommerce websites and mobile apps, based on a clear revenue generation strategy.
Hourly rate: $100 – $149/ Headquarters: East Northport, NY, US/ Founded: 2003/ Employees: 21 / Contact: +18889569569
Website: https://www.dotlogics.com/
Many of Absolute Web Services clients declare that it was a privilege to work with this company. As one of the top ecommerce development companies, Absolute Web Services tries to build a maximum customized product with scalable and up-to-date design, which has the potential to increase sales and page conversion. Certificated experts and partners of Magento, Google, WooCommerce, and Shopify, the company's developers provide such ecommerce solutions as platform migration, performance optimization, customer segmentation, omnichannel strategy, DevOps, and cloud hosting, API/integrations, and so on. Absolute Web Services is also offering content production services – video production and photography – to successfully fulfill marketing goals.
Hourly rate: $100 – $149 / Headquarters: Miami, FL / Founded: 1999 / Employees: 50 / Contact: +13059372526
Website: https://www.absolutewebservices.com/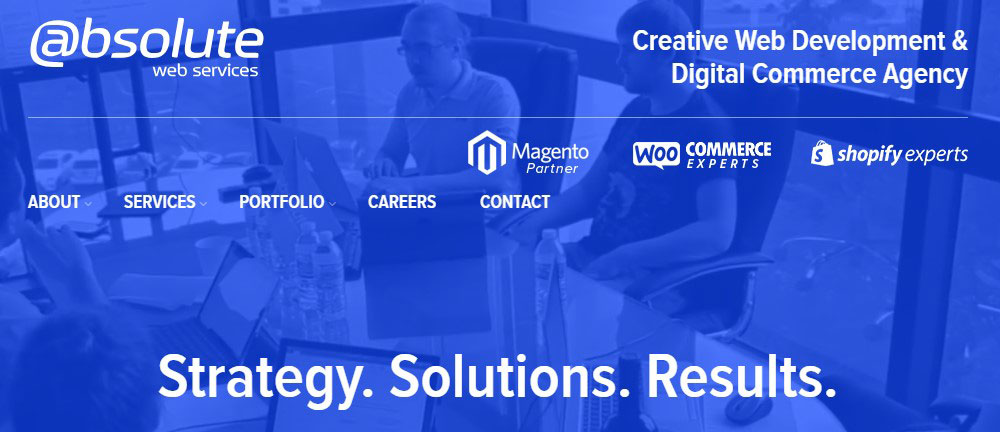 Juggling with hundreds of technologies, Forix was capable to build its own working ecosystem with a multidisciplinary team of highly-qualified developers. Being on the market for only one decade, the company already launched more than 700 websites, most of which were online shops. They develop on Magento 2 and use its integration options (ERP, CRM, PIM, and marketing) in conjunction with award-winning design to provide customized solutions for middle-size businesses. Due to conversion optimization, customer behavior analysis, intuitive user experience, and many other features, most Forix clients have reported an increase in both retail revenue and mobile conversion.  
Hourly rate: $100 – $149/ Headquarters: Portland, US / Founded: 2007 / Employees: 69 / Contact: +18008182361
Website: https://www.forixcommerce.com/
Magebit is Riga end-to-end certified e-commerce agency that was established in 2013. Today the company specializes in the Magento and Magento 2 platforms. Also, the team has more than 22 Magento certificates. The company has a great portfolio and also customers from more than 23 countries including the US, UK, Canada, Japan, and Australia. Also, Magebit presents in Riga, NY City, and London. The team offers:
Strategy
Development & Support
Design
Performance Improvement
Digital Marketing
The team comprises over 41 professional engineers, managers, leaders, and other specialists. Magebit company has Google and Amazon as analytics and service partners.
Hourly rate: $50 – $99 / Headquarters: Riga, Latvia / Founded: 2012 / Employees: 50 – 249 / Contact: +37127482923
Website:www.magebit.com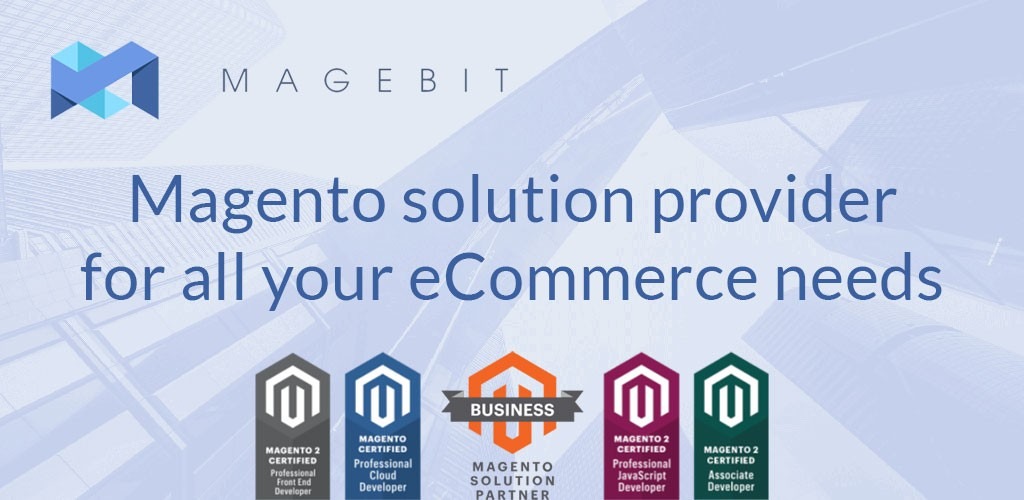 Oriented on a middle size business, BTown Web became great domestic-market assistance in promotion of online shops. Preferably working on Shopify and WooCommerce, IT agency is specialized in ecommerce web design, digital strategy, web development, landing page design, PPC management, mobile design, and marketplace development. BTown Web also initiated the eCommerce Growth Group, the main mission of which to popularize the knowledge about content marketing, paid advertisement, SEO tools, and other features that help to increase online sales.
Hourly rate: $150 – $199 / Headquarters: Burien, WA/ Founded: 2007 / Employees: 6 / Contact: +12064195107
Website: https://www.btownweb.com/

If you are looking not only for a multifunctional ecommerce website but also for creative design and content, Avex Designs is what you need. Being in the market only for five years, the company already gained recognition among clients and competitors and is listed by Clutch as one of the top ecommerce development companies. The company's core goal is creating "intuitive and usable websites and apps", which will help to popularize a brand mark, increase conversion rates, sales and revenue. Avex Designs is specialized in Shopify and Shopify Plus, Magento, WooCommerce, custom ecommerce solutions, ecommerce apps, platform migrations, in-store activations, inventory management, etc.
Hourly rate: $100 – $149/ Headquarters: New York, US / Founded: 2013 / Employees: 5 / Contact: +16469821574
Website: https://avexdesigns.com/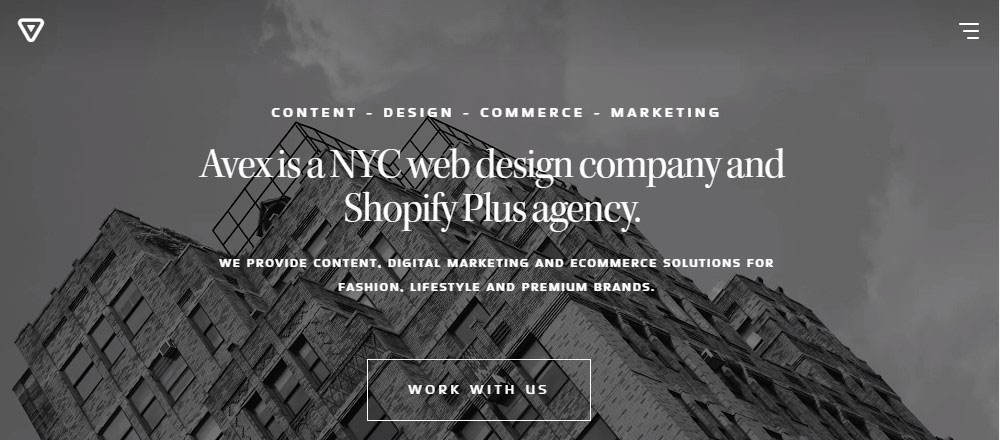 It's time to meet one of the biggest European and one of the global best ecommerce development companies. Based in Poland, Divante for ten years has delivered various ecommerce solutions for more than 100 clients across the world. Each of 300+ launched projects has a vital set of features to boost the online sales and expand the client base. As a proof, look at these results. Odlo, one of the biggest fashion company in Europe, reported about 47% increase of transactions, and 46% in revenue and the online store of electro-technical goods distributor TIM shows 78% growth in sales, first time ever reaching the revenue in €100 mln.
Hourly rate: $50 – $99 / Headquarters: Wroclaw, Poland / Founded:2008 / Employees: 129 / Contact: +48516184153  
Website: http://www.divante.co
Last year Curotec was named as a top 15 Global Leader in e-commerce development by Clutch. Do you agree, it says a lot about the company, its approach to work and a quality of services. Their core idea and mission in development of ecommerce systems is to make it as much agile as it possible. As a result, clients get the products, which are adaptive to market changes, able for a quick response, and further evolve. On a par with e-commerce development, Curotec also provides services in web design, web application development and mobile application development.
Hourly rate: $100 – $149/ Headquarters: Conshohocken, US / Founded: 2010 / Employees: 7/ Contact: +16104506599
Website: https://www.curotec.com/
"Ecommerce is in our DNA" – says one of the top ecommerce development companies in the world. Krish Technologies provides end-to-end ecommerce solutions, including custom store design and development, system integration (ERP, CRM, POS, order management), mobile store and app development, marketing strategy and usability audit, responsive design, landing page design, and many more. The company already developed over 300 Magento projects for B2C and B2B clients like Visione Boutique, Basharacare, Prolighting, XFactory, Mayvillage, MyBinding, Sky, The Ambassador, Gemperles, CarVam, Diakart, Wholesalers USA, Wazoodle Fabrics, Teamwear, Rockline Dropship, The Office Outlet.
Headquarters: Walnut, US / Founded: 2003 / Employees: 175/ Contact: +12482751202
Website: https://www.krishtechnolabs.com/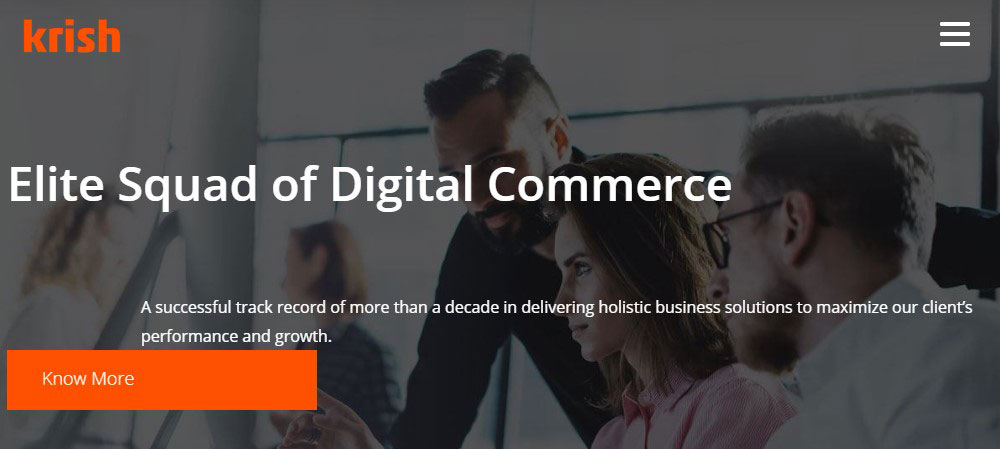 Unified Infotech is a high-technology company. Established in 2010, Unified Infotech became a trusted web, mobile app and ecommerce development company with hundreds of successful projects delivered. They build splendid ecommerce applications that add real value to businesses, improves ROI, boosts store engagement and increases brand exposure. Unified Infotech offers such services:
Magento development
WooCommerce development
WordPress development
Prestashop development
OpenCart development
Unified Infotech exists more than a decade in the business and had already gained team of over 100 global digital experts, delivered more than 1500 solutions and helped their clients to raise over $30M
Hourly rate: $25 – $49 / Headquarters: New York, US / Founded: 2010 / Employees: 50 – 249 / Contact:+1 800-820-9286
Website: http://unifiedinfotech.net/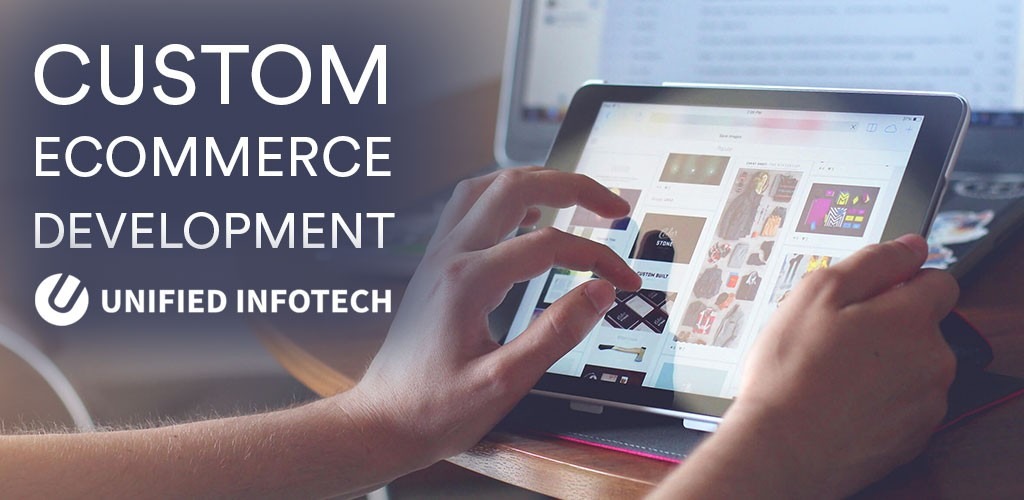 Commerce Pundit is e-commerce company with over 10 years of experience. The team aims in e-commerce, design, development and marketing solutions. Started its way in 2009 today Commerce Pundit has over 550 finished projects in its portfolio and over 250 talented team members.
Also, the company offers: WordPress Solutions, Drupal Solutions, Laravel Solutions, Web Design. The company specializes in Magento e-commerce cases and has more than 9 Magento certificates. In 10 years the company has delivered more than 103 Magento projects.
Hourly rate: $25 – $49 / Headquarters: Lawrenceville, US / Founded: 2009 / Employees: >250 / Contact: +16784442112
Website: http://www.commercepundit.com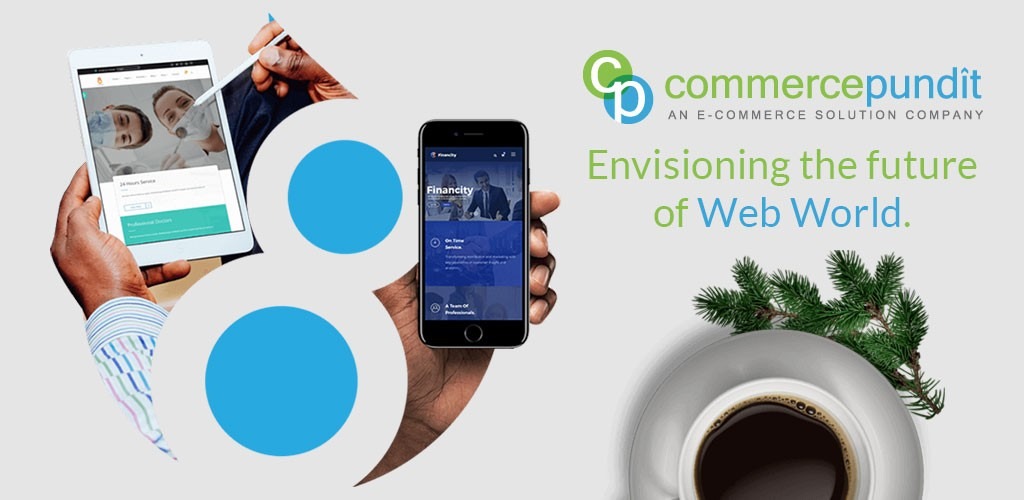 Flexi IT is specializing in website design and web application development for established businesses and startups. Company was founded in 2014 in Ukraine, Zaporozhye. They build an easy-to-use service that can support your business in any phase of development, from early concept work on your project to implementation, technical support, and continued online promotion via SEO, SMM and PPC.
They offer such services:
Online shops development
Ecommerce solutions integration
Shopping cart integration
The company may help to create an effective channel for online sales utilizing the following technologies: WordPress, OpenCart and osCommerce.
Hourly rate: $25 – $49 / Headquarters: Zaporizhzhia , UA/ Founded: 2014 / Employees: 10 – 49 / Contact: +1 888-228-8052
Website: www.flexi.ink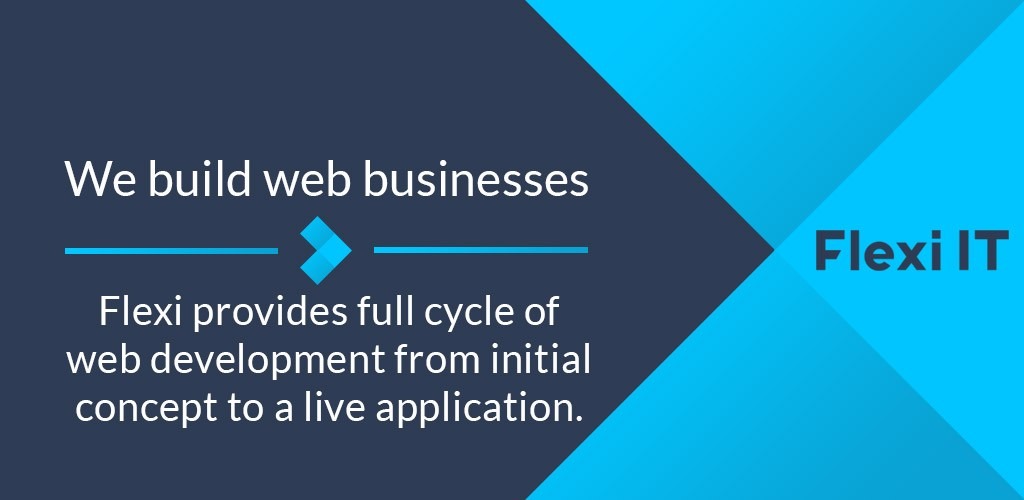 Dev Technosys is a certified web and mobile app development company. They commenced in 2010 and have more than 9 years of experience. The company continually delivers modern technology solutions that strengthened enterprise`s technical infrastructure and helped them to lead in their business domain. The company offers such services:
E-commerce solution architecture
Magento web development
Magento enterprise development
Magento migration
eWallet development
Dev Technosys work in such industries: real estate, on-demand, healthcare, event & tickets, travel & tours, ecommerce & retail. The company has 5 representative offices, 100+ team members, 450+ clients and 950+ app deliver.
Hourly rate: < $25 / Headquarters: Commerce, US / Founded: 2010 / Employees: 50 – 249 / Contact: 415-992-5493
Website: www.devtechnosys.com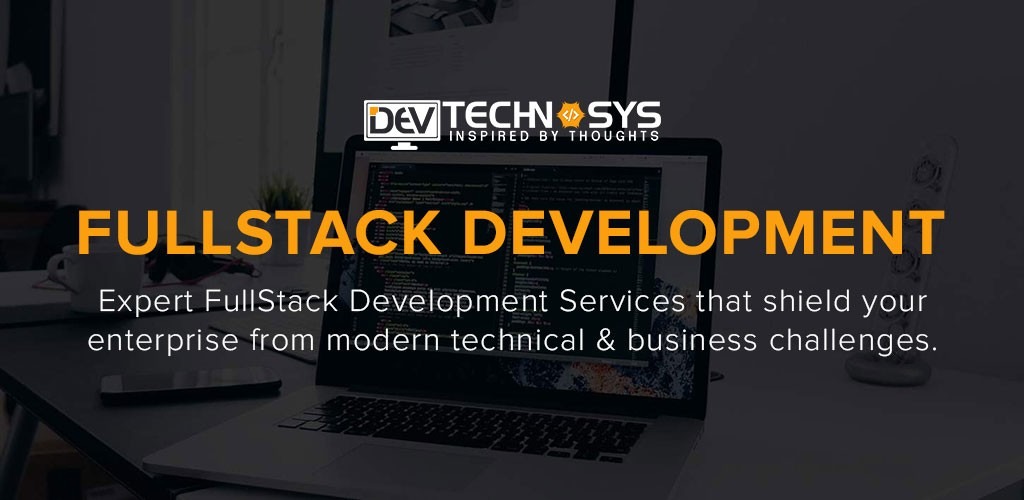 Codal is a full-stack web development and UX design agency that specializes in designing complex online stores as well as providing eCommerce services for startups. The Codal's main advantage is years of experience in providing such services as eCommerce integrations, migrations, customer experience, as well as user interface design. Thanks to the Agile process with the latest BigCommerce, Shopify Plus and Magento technologies, more than 160 customers trust Codal's team, and more than millions of end-users use the products created by it.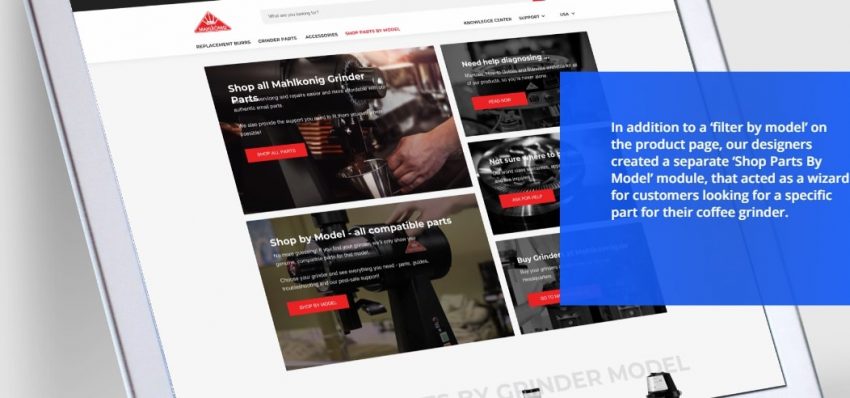 A user-friendly eCommerce website for German-based coffee grinder manufacturer Mahlkonig is a first-class example of Codal brilliant work. The team created the website using Shopify Plus technology, providing the platform with easy-to-use product navigation with several different user-flows. At the same time, the team also took care of several features, such as the 'Shop Parts By Model' module.
Hourly rate: $100 – $149 / Headquarters: Chicago, IL, US / Founded: 2009 / Employees: 200+ / Contact:+13122198691
Website: https://codal.com/
FAQ
Q: What is e-commerce development company?
A: E-commerce development company is a custom-orientated design and development company which provides different e-commerce solutions. Such end-products include: e-commerce mobile apps, shopping carts, website e-commerce design, payment gateway integration, internet banking, online ticketing and reservations, email marketing, PPC, marketplace management.
Q: How does e-commerce development company work?
A: To develop and deliver quality e-commerce projects for customers, development companies typically follow the next process: Client Brief, Planning, Design, Content Writing, Coding and development, Testing and Launch, Maintenance.
Q: What's the value of E-commerce development company?
A: There are several valid reasons why you need e-commerce solution for your business and how e-commerce development company can help your business to grow up. UI/UX and creativity. While creating a platform for your business the team usually may offer great design ideas regarding shopping cart, templates, images, price calculator, user registration/login, user flow from shopping cart till purchase, etc. Payment integration. E-commerce development companies can help with payment gateway integration. SEO & marketing. Customers may also rely on e-commerce developers to improve store visibility, sales and traffic boost and so on. Technical ongoing support. After the launch, a website will need regular updates, bug fixing, troubleshooting, further enhancements, etc., and expert e-commerce development company should be able to deliver it.
Q: Which industries use e-commerce solutions?
A: Fashion and apparel industry ($545 billion), Beauty industry ($5 billion), Automotive industry ($12 billion), Electronics industry ($72,4 billion), Travel market ($755 billion), Furniture and decor.
Q: Development company VS Freelance developer
A: Usually an individual developer is a narrowly qualified specialist which can't provide all range of services and you might have to hire several freelancers to finish different parts of the job. On the opposite side, a development company has a team of employees that are experts in diverse fields, as well as designers, testers and project managers. On the other hand, services provided by individual e-commerce developers are more affordable compared to professional companies. The price can start from $30 – $50 per hour or $2,000 for the whole project, and yet it may vary based on experience, skills, location, etc.
Q: How do I choose the best e-commerce development company?
A: In order to choose the most suitable e-commerce development company, we recommend you to ask your potential partner about: What services does the e-commerce development company offer? How experienced is your team and employees? How much do you charge for your services? How much does it cost to hire? How long does it take to create an online store? Do you have any draft estimation, demo or trial period? What are their past best projects portfolio and clients? Are there any recommendations and referrals about the company? How much does an e-commerce website cost to launch?
Q: What are the types of e-commerce websites?
A: There are several different types of E-commerce websites that depend on the functions they perform. There are B2B, B2C, C2C, C2B, B2A, C2A types of websites. Business to business website (B2B) provides electronic exchanges of products and services among companies. In 2018 B2B ecommerce gross transaction volume reached $7.66 trillion. Business to customer website (B2C) provides electronic exchanges of products and services among companies and customers. According to 3dcart the average order value in B2C is $52.
Q: Does an e-commerce website need a mobile app?
A: According to statistics, 61% of users will not use the application for more than a month and only 22% of users will continue to use it for more than three months. On the other hand, the number of online shoppers increases every year and till the end of 2019 it will reach 200 million of people in the USA only. By the end of 2020 the number of worldwide online shoppers will go up to 2.87 billion. While mobile e-commerce will be easier, safer and more trusted by consumers in 2020 so we recommend to pay attention to this new trend. So, the answer is yes, you need a mobile app. But approach mobile app development mindfully.
Q: What are the benefits of mobile apps for an online store?
A: Push notifications - The main advantage of E-commerce app is the ability to send notification directly to the user's smartphone. Users will more willingly react to the mobile announcement than to notification in their mailbox. Speed - There is a higher possibility that users will react on time to valuable announcements (for example, about sales or special offers). As app notifications come directly to the user's phone and are checked more often than letters in mailbox. Open Rate - Users open mobile app notifications twice more often than letters in the mailbox. Branding - The mobile app is an ambassador of your business. With the usage of specific color palette, unique logo and features your business will be more recognizable and memorable to customers. Productivity growth - On average, effective application increases productivity and selling rate by 20 – 40%. Cost reduction - Availability of mobile application can also reduce your marketing and advertising costs by 30 – 50% via direct communication with customers and the ability to use social channels integrated in app to disseminate information on the internet.
Q: What are the top e-commerce development trends today?
A: Mobile e-commerce, Advanced Product Filtering, Voice Search, Social Selling, Mobile Payments.