Top mobile app development companies from all over the world
This is the list of best mobile app development companies across USA, Canada, UK, European countries and other parts of the world. From 6,500 software agencies making apps we've selected 20 from various regions, based on reviews and client ratings. In addition, we also name several honorable mentions with developer rates lower than typical at the end of article. Competition is fierce in the app development area, so proven expertise, diverse portfolio of iOS apps and Android apps, tech stack were key to our analysis.
Top mobile app development companies
Based in Vancouver Canada, Pieoneers is a globally connected web & mobile app building studio with designers, developers and strategists working together to serve clients around the world. Experts in interactive design, mobile and high-load applications, Pieoneers has the edge when it comes to mastering the latest tech and optimizing it to create a user experience that's both intuitive and engaging.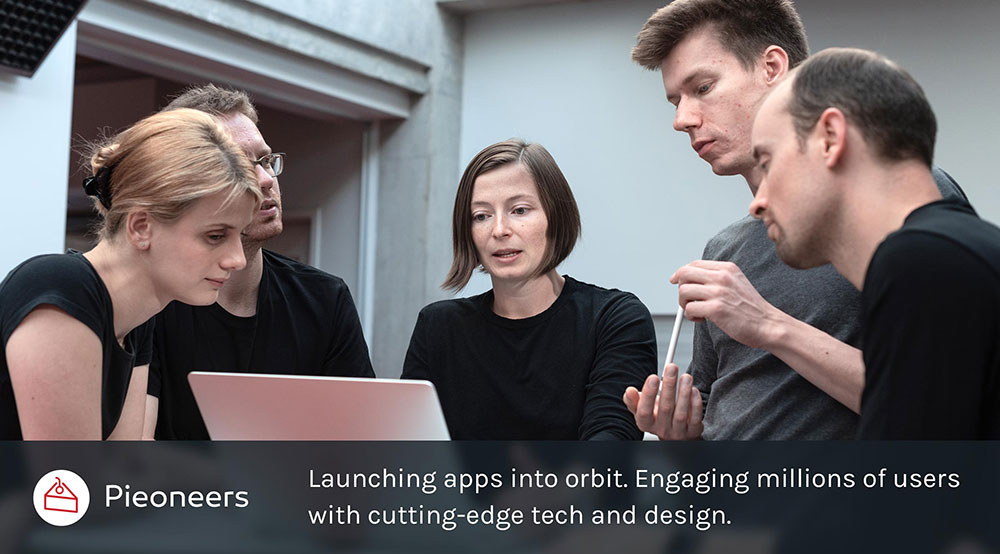 Top apps: GameSheet, UBC-DRH, Flowmail, ProSmart.
Specialties:  iOS, Android, Ruby on Rails, Python / Django, Go, React, and Node.js.
Hourly rate: $150 / Location: Vancouver, Canada / Employees: 13 / Contact:  hi@pieoneers.com
Website: www.pieoneers.com 
Since 2002, software development team iTechArt has been expanding its spot on the market. Now a force of 1,800 engineers work tirelessly in web and mobile development, QA, IoT and big data. Most of their 250+ customers introduce innovative products thanks to iTechArt. By the way, DAQ Electronics, team's first customer, still continues partnership. In terms of mobile development, it is company's prime directions, and 70% of employees are senior developers.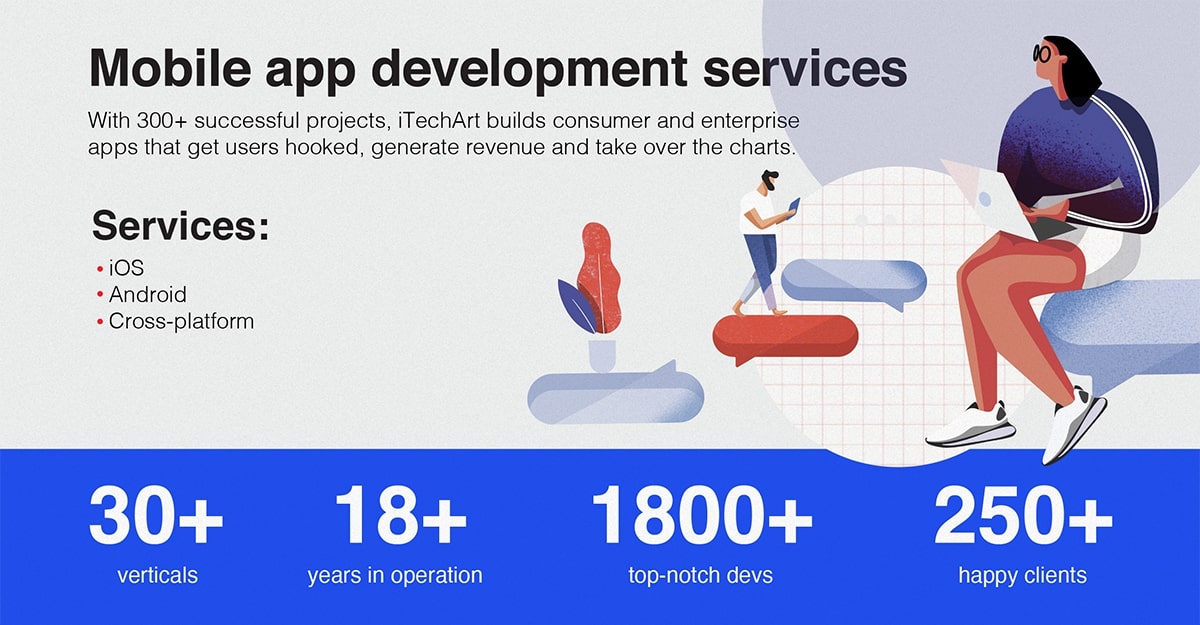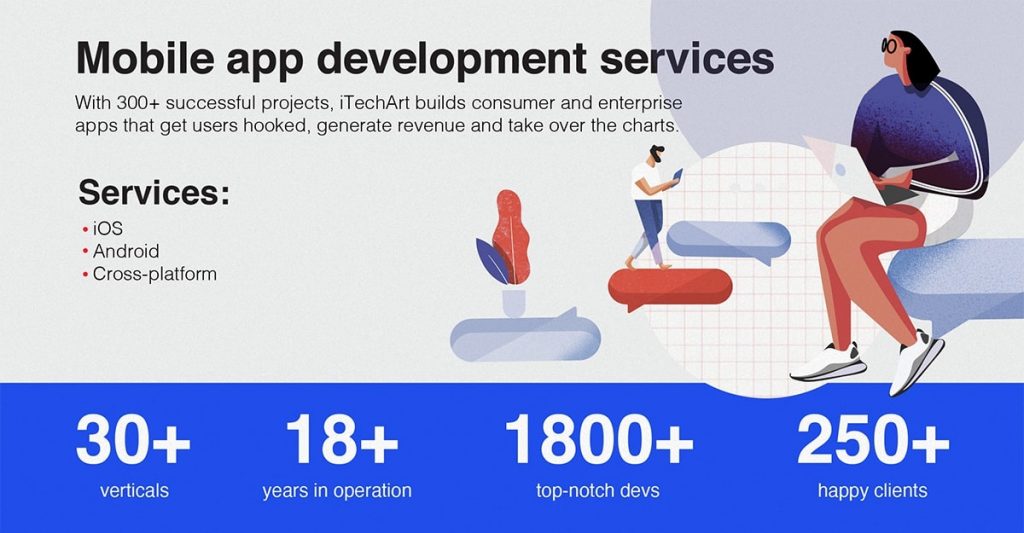 Top apps: City Index, ClassPass, Convene, Rocketrip, WebInfinity.
Specialties: iOS, Android, cross-platform app development, custom software, big data, quality assurance.
Hourly rate: $50 / Location: NY USA, London UK / Employees: 1,800 / Contact: +1(718)3745043.
Website: https://www.itechart.com/
Established in 2014 WebClues Infotech is an advanced USA mobile app development company with offices in India, USA, UAE, UK and Canada. The company aims to deliver high-quality IOS, Android, Windows and mixed app development solutions for the clients all over the globe.
During the 5 years of the company's prosperity the WebClues team already successfully created and delivered over 720 projects for more than 700 satisfied clients. The WebClues team consists of over 140 developers, engineers, designers, mobile specialists and other team members.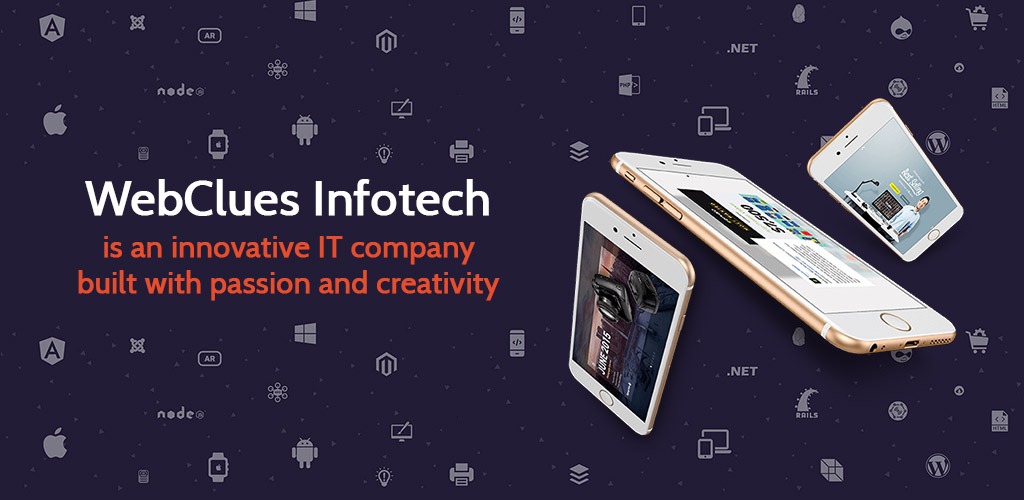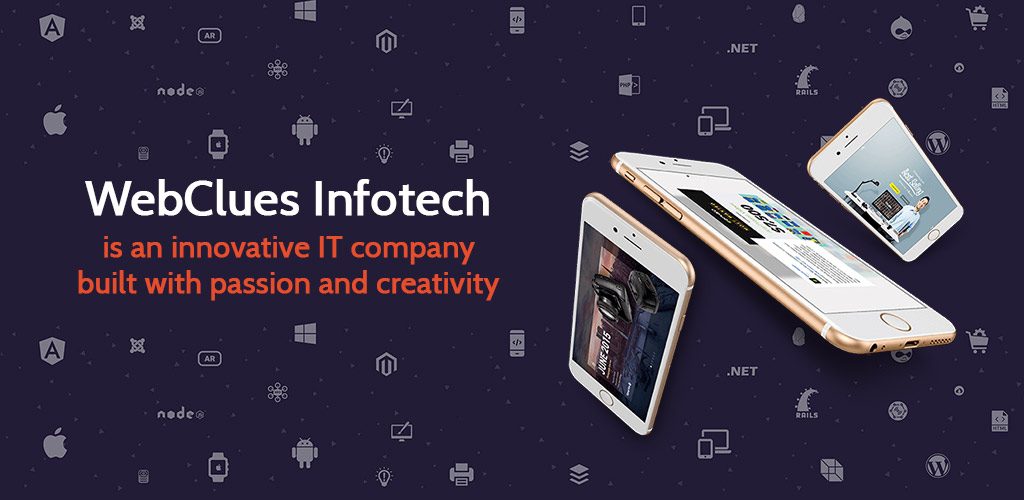 Specialties: iOS, Android, React Native, Flutter, Ionic App Development.
Hourly Rate: $20 / Headquarters: Ahmedabad, India/ Employees: 150
Contact: sales@webcluesinfotech.com. Website: https://www.webcluesinfotech.com/
Parsed is a mobile app development company based in the USA. Their mobile app developers specialize in building apps based on the React Native framework, which means customers receive a custom iPhone and Andriod compatible app in one cross-platform solution.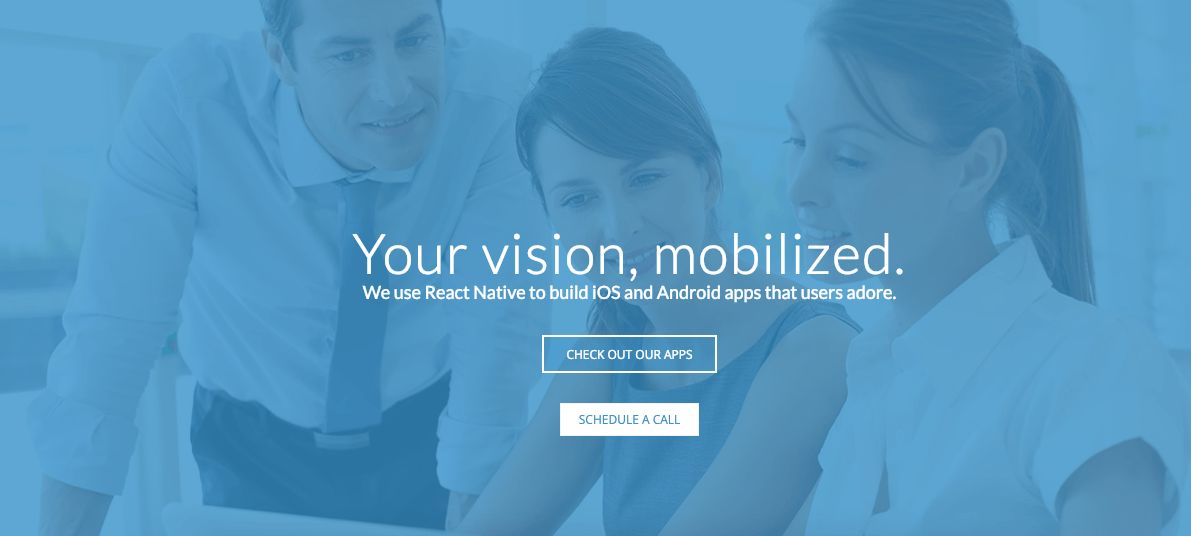 Top apps: DJ City, Settle In, Push Press / Hourly rate: Fixed project cost
Location: Pittsburgh, PA USA/ Employees: 21 / Contact: hello@parsed.io.
Website: https://parsed.io
One more mobile app development agency from UK we can't leave out is Apadmi. And it is not only building mobile apps, but all kinds of products within the mobile landscape. Those include app, server systems, artificial intelligence (AI), IoT (check out previous post with top IoT companies), big data, VR and AR.
They delve into multiple partnerships with SMEs, investors and news organizations, constantly identifying new tech opportunities. With teams of app developers, project managers, technical leads and  test engineers, Apadmi develops end-to-end mobile apps. They also offer services for enterprise-level solutions and marketing.
Top apps: Range Rover Evoque app, Argos, The Guardian, BBC Music, DonorPath, Lexus IS Series.
Specialties: mobile application development, IoT, big data consulting, design, testing, Ajax, ASP.Net, Apex, servers and infrastructure.
Hourly rate: $100-150 / Location: Manchester, UK / Employees: 60 / Contact: +441618501300.
Website: https://www.apadmi.com/
Rootstrap is a distributed team of agile ninjas that are business strategists before designers, developers, and growth hackers. They believe in having a global outlook that's not only fresh but unexpected. That's why Rootstrap keep offices in New York, Los Angeles, and Montevideo – because if the smartest person in the room is the room itself, it better be filled with the best minds from around the world.  They partner with brands. Together they have done great things.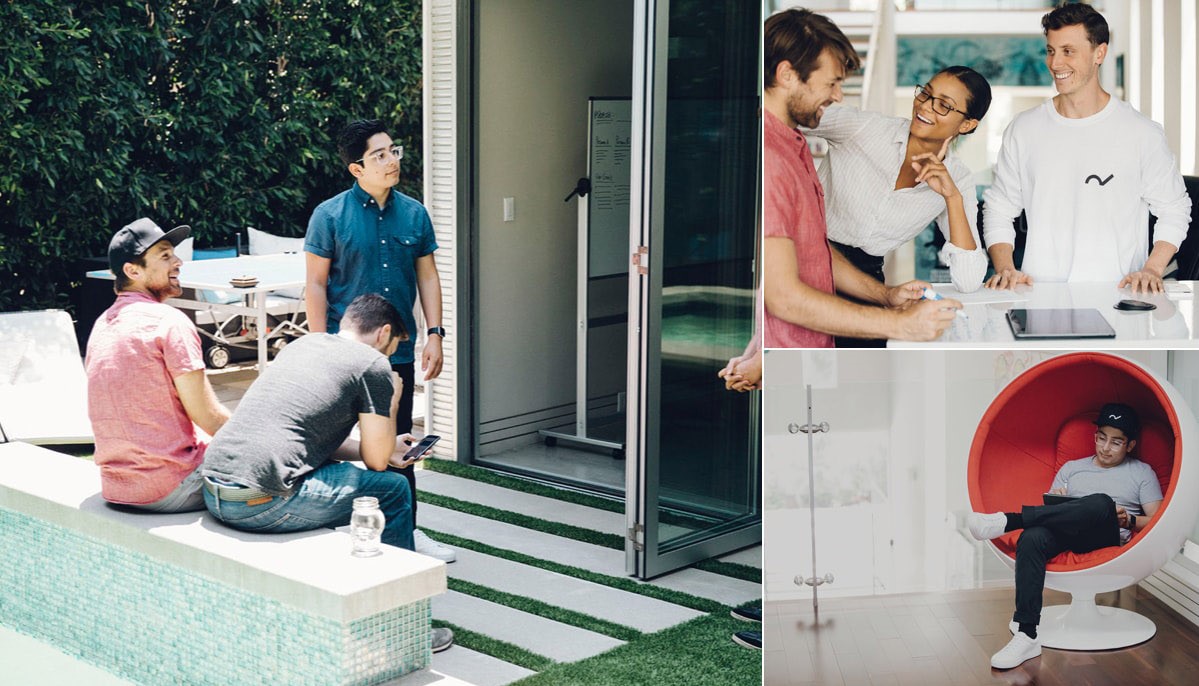 Top apps: StyleMD, Living Healthy, SalesForce, Cash Money, Heroku, Arbor, NOWL, and WeAreTV.
Specialties: Roadmapping, Web Development, Mobile Development, Growth User Acquisition, Emerging Technology, and Staff Augmentation.
Hourly rate: $150-200 / Location: West Hollywood, California / Employees: 50-100/ Contact: hello@rootstrap.com.
Website: https://www.rootstrap.com/
GlobalLogic is Ranked as Best Mobile App Development Company focusing on delivering high standards iOS, IoT & Android app development services from retail shopping mobile app, fitness devices apps to Healthcare app development. As GlobalLogic Mobile App Development services help customers bring their products to life effectively through the help of top tech experts working towards the goals.

Specialties: Mobile App Development, UX design, IoT, embedded services.
Hourly Rate: $50 / Location: California, USA / Employees: 10,000
Contact: info@globallogic.com / Website: https://www.globallogic.com/
Peerbits is a global mobile app development company with its presence in four countries; India, Saudi Arabia, UAE, and Colombia. We, at Peerbits offer a spectrum of custom mobile app development ranging from enterprise mobility solutions to startup apps, on-demand mobile apps, and healthcare mobility solutions. Their expertise lies in tailoring the mobile applications that fit client's requirements with a promise to deliver more than what they expect from.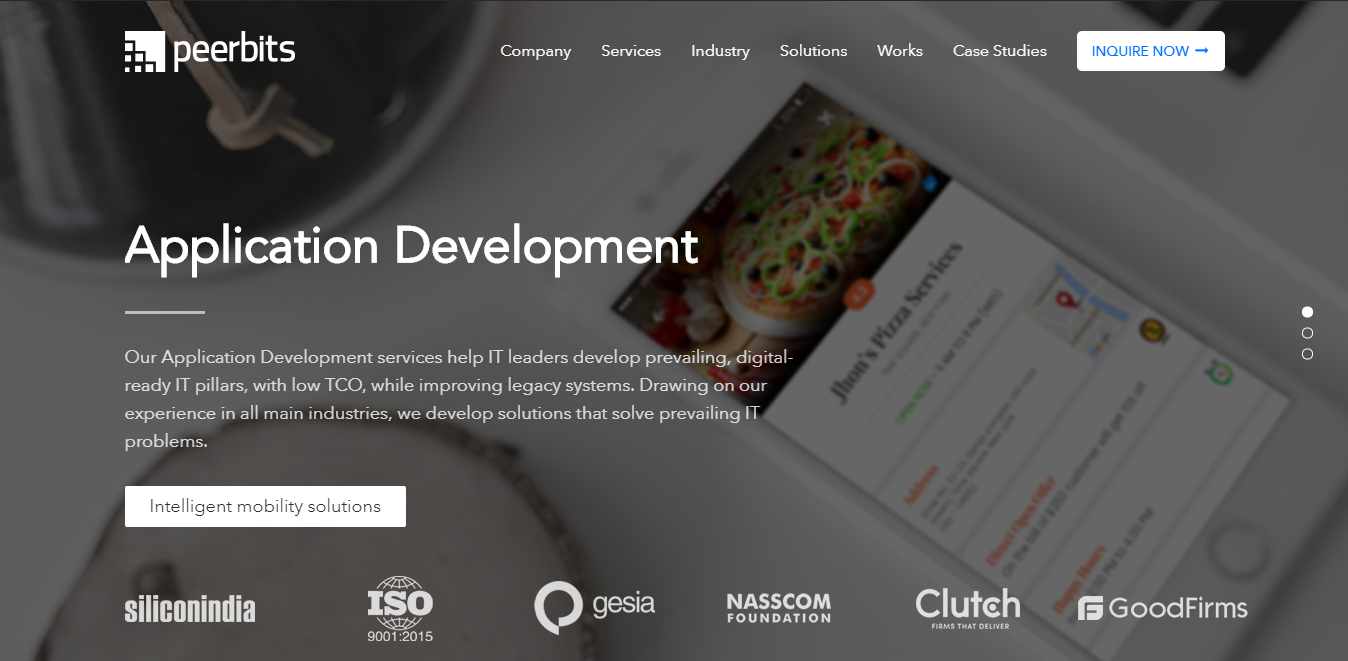 Specialties: Mobile app development, Web development, Blockchain development, UX/UI design, IoT, Android, iOS, iPad, Apple Watch, Android watches, Java, PHP, Objective C, Swift, Python, JavaScript, AngularJS.
Hourly rate: $50-100 / Location: Ahmedabad, India / Employees: 105 / Contact: +1 877 707 0459, info@peerbits.com.
Website:https://www.peerbits.com
Poland is one of leading Eastern European countries in software development and outsourcing, filled with hundreds of teams. One of the best mobile app development companies is Miquido, started in 2011 and employing over 100 engineers and designers. Being as Android certified agency under Google Developers program, they are acknowledged by Time, Forbes, Deloitte. Businesses like Skyscanner, Abbey Road Studios, Herbalife, Nestle entrust projects to Miquido, who base their software development process on Scrum.
Top apps: Topline, Klassik Radio, TUI, HelloFresh, KoVue, EmpikGo, Industree.
Specialties: mobile/web development, design, Android, iOS, Amazon/AWS, Kotlin, Swift, Java, PHP, Node, Golang, React, Angular, MongoDB.
Hourly rate: $50-100 / Location: Krakow, Poland / Employees: 118 / Contact: +48536083559.
Website: https://www.miquido.com/
With over decade of market presence, Anadea Inc. is a company providing custom software development. With offices in Ukraine, Belarus, Spain and HQ in the USA, the team creates mobile apps and solutions,  mostly for businesses. To be more precise, their expertise lies in areas of management/CRM systems, time tracking tools, real estate/education/healthcare/travel systems, and e-commerce products. Tech stack is extensive, including tools for server/client side processes, mobile, databases, cloud computing, payments, testing ,etc.


Top apps: Dressli, Chatboard, Viventor, Coaching app, Agentfolio, Getsocio Mobile.
Specialties: mobile apps, custom software development, CRM, Ruby on Rails, Spring MVC, Java, ecommerce.
Hourly rate: $25-50 / Location: Ukraine, Belarus / Employees: 128 / Contact: +13152151575.
Website: https://anadea.info/
Aurity is a London based web and mobile app development company that helps businesses to define their MVP, scale their team and deliver new projects quickly. Using a blend of React Native and React, they develop cross-platform applications (Web, iOS, Android), allowing companies to release one app for multiple platforms at once.
Their well-tested architecture enables them to create code that can easily be adjusted to the requirements needed to support agile development and solve the most complex problems. Their remote team designed infrastructure and developed applications for many startups and some of them raised more than £20m.
Specialties: web and mobile app development, developer recruitment, and architecture consulting.
Hourly rate: $50-100 / Location: London UK / Employees: 15 / Contact: hello@aurity.co.
Website: https://www.aurity.co/
Fueled specializes in designing and developing award-winning mobile apps and websites that are fast, attractive, responsive, and easy to use. But we're not here to work on just any apps or for any client. We come to work in the morning to work on the most interesting projects with the best clients, whether for startups or big brands, because we're united by an unwavering passion for quality. It's what makes us tick.
Top apps: MGM International Resorts, 9Gag, Rite Aid, Verizon, Crunchbase, Afterlight, Quizup.
Specialties: Mobile app design and development, iOS, Android, UX/UI Design, Web Design, AR
Hourly rate: $175 / Location:  New York, The USA / Employees: 98 / Contact: +1-212-763-7726, hello@fueled.com.
Website: https://fueled.com/
You can also find famous German excellency, here in app development, with smaller teams like Budacode. They specialize in all things JavaScript, using it to build high-performing iOS, Android, web and desktop apps. When looking for close cooperation and communication in person, with such team of ten experts you'll know everyone by name and can count on good results. They also provide services in web development (with Node.js and Angular.js), IT consulting and social media marketing.   


Top apps: BeerGo, Transfermarkt, AnyPlan, Ivory.
Specialties: mobile apps, Augmented Reality, Virtual Reality, React Native, Ionic 2, Node.
Hourly rate: $50-100 / Location: Hamburg, Germany / Employees: 10 / Contact: +4915731970769.
Website: https://budacode.com/
With 18 years in business, and offices in Italy and USA, Iperdesign is among smaller app development companies who manages to catch big clients. Brands like Ernst & Young, Abbott, World Wild Fund for Nature (WWF), Wall Street Journal, and hundreds of others entrust app making to them.
The company promotes their so called "4D development process". It consists of defining strategy, design, development and deployment. Applying it to each case and with the extensive tech stack they do great job in mobile development, web apps, design, CMS, ecommerce, etc.  
Top apps: Whook, Renal Chart, Abbvie Calculator, Hausmann, Peripheri, ConnecTable.
Specialties: mobile app development/design, UX/UI, ecommerce, AR apps, WordPress, MySQL.
Hourly rate: $100-150 / Location: Rome, Italy / Employees: 15 / Contact: +390664781980.
Website: https://www.iperdesign.com/
If in addition to app development you also need services like digital strategy, service architecture, UX design, prototyping, branding, lean analytics, check out IWA. based in Finland and with offices in Thailand, UAE, their open-minded team of frontend, backend, full-stack devs is there to turn your ideas into reality.
Using only latest and relevant tools/technologies, they strive to create user-friendly apps that look wonderful on any device. Their approach is "agile" – working in 1 to 3 weeks cycles to ensure flexibility in decision making along the way.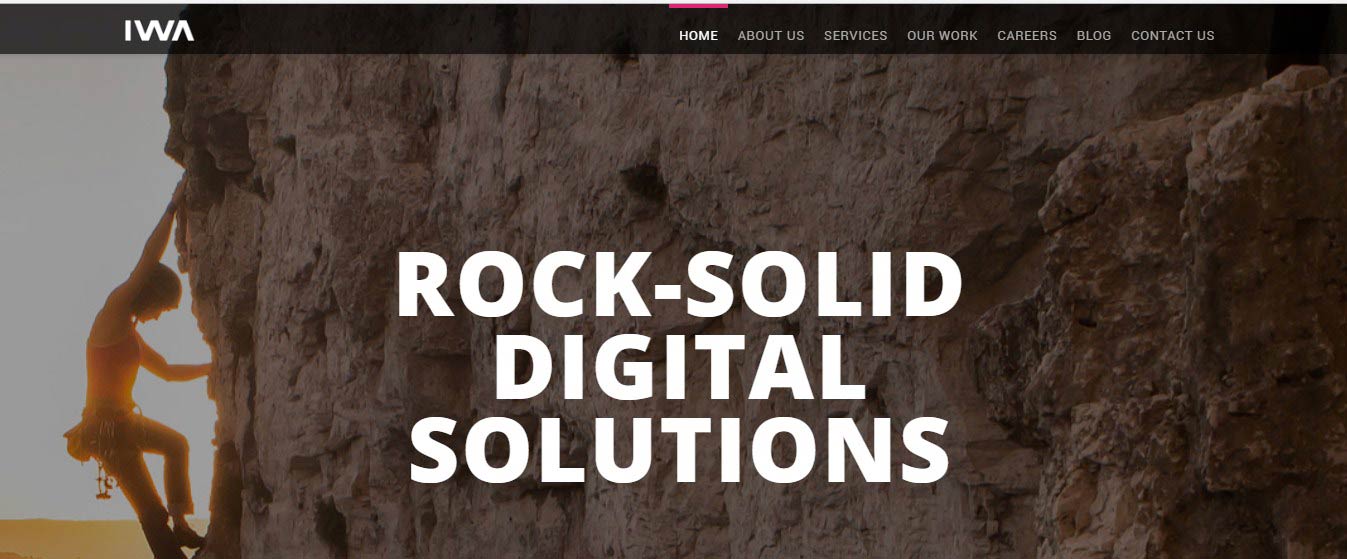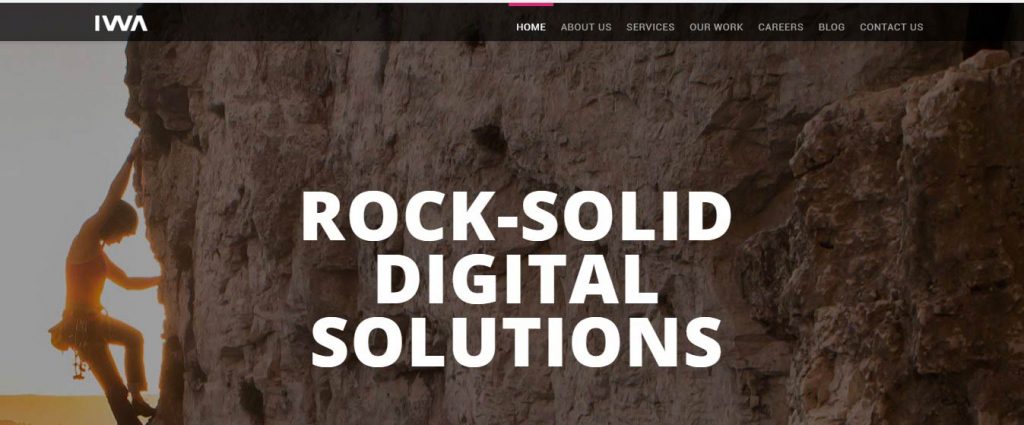 Top apps: Ecocity Evaluator, Virta, Goland, Talokeskus, Flioz, Ankkalampi.
Specialties: Android, iOS, Swift, Objective-C, Ruby on Rails, HTML5, CSS, JavaScript, jQuery, Angular,  Unity 3D, Amazon AWS, Bootstrap, Cordova, ECMAScript, Ember.js, PhoneGap, React.
Hourly rate: $50-100 / Location: Helsinki, Finland / Employees: 130 / Contact: +358407307813.
Website: https://iwa.fi/
Eleks is one of the biggest in staff and oldest in business IT companies in Ukraine. The country is well-known for wealth of developers, and if you'd specifically search for mobile app development companies from Ukraine, Eleks would definitely come up. Full-cycle development, any kind of technology, wide range of complementary services…you can count all on this huge team. Only positive customer feedback and affordable rates are good incentives to check it out.  
Top apps: Teleologica, Russmann, Black Box, Reactoo, Havas, Xceedium.
Specialties: custom software development, tech consulting, business intelligence, data science, R&D, QA, staff augmentation, AWS, wearables, Windows server, Azure, AI, chatbots.
Hourly rate: $25-50 / Location: Lviv, Ukraine / Employees: 1,100 / Contact: +17029787116.
Website: https://eleks.com/
Young, dynamic and diverse team of software developers across offices in Norway, Poland, Sweden and Denmark. BSG emerged from several small agencies joining forces to provide efficient mobile app development and design.
Now they cater to business fields of a) software platforms, b) custom development, c) research and development, d) innovation for enterprises. BSG Solutions builds products mostly for media, entertainment and travel companies. For instance, PlayBetter – a platform for multi-screen applications with no coding skills, or WorkBetter  – a mobile platform for enterprise to manage operations, sales, logistics.


Top apps: KFC app, Northstar, TubaFM, Meritum Bank, Skycash, Medicover.
Specialties: mobile apps, hybrids apps, PWA, UX/UI, smart TV, fintech.
Hourly rate: $50-100 / Location: Oslo, Norway / Employees: 41 / Contact: +48601050325.
Website: http://bsgroup.eu/
Since 1995, Huenei has been both regional and offshore/nearshore IT services provider from Argentina's capital. In terms of app development, they provide the whole product lifecycle or specific services like business insight and analysis, programming, quality assurance, etc.
Moreover, you may also hire Huenei for maintenance of mobile apps, staffing, consulting or mobile proof-of-concept implementation. They develop apps on the following platforms: iOS, Android, Windows, Blackberry, JQuery, Phonegap, Rhomobile, Sencha Touch and Titanium.  
Top apps: Claro, Virtusa, Falabella, Everis, Foodista, BBVA.
Specialties: custom software, mobile apps, business analysis and PM, software architecture, testing, Java, .Net, MS Sharepoint and Liferay, other IT services.
Hourly rate: $25-50 / Location: Buenos Aires, Argentina / Employees: 161 / Contact: +541141063500.
Website: http://www.huenei.com/
Providing high-class mobile app, web and cloud solutions, Okoone operates from Hong Kong and is an established mobile agency in Asia. They always try to balance best technologies and affordable prices for work to help customers achieve goals. Along with mobile apps, the team offers web solutions, cloud computing and digital marketing. Native apps, iOS apps, Android apps, hybrid apps, web apps and other related services are there.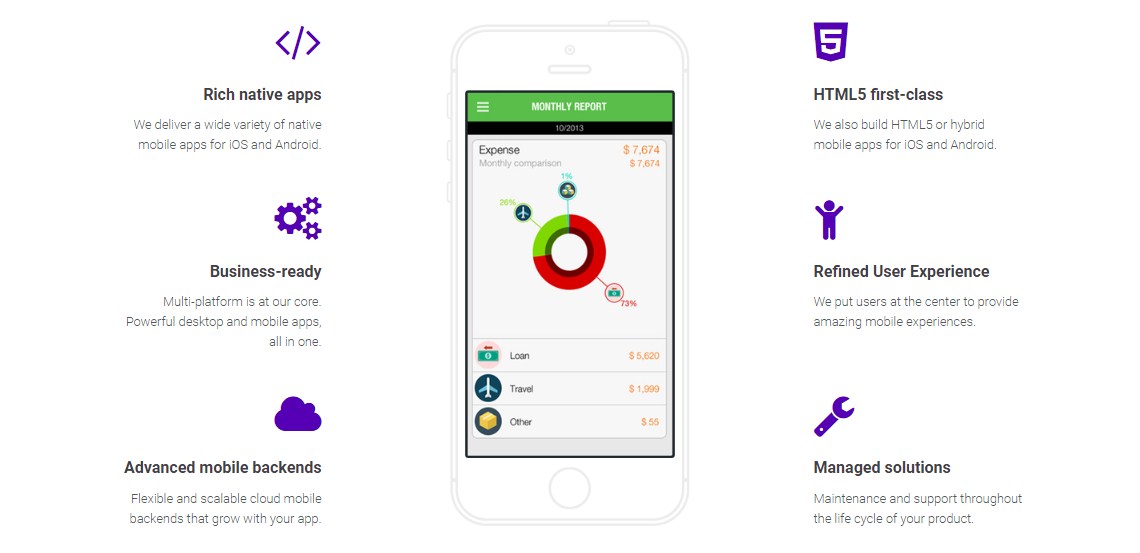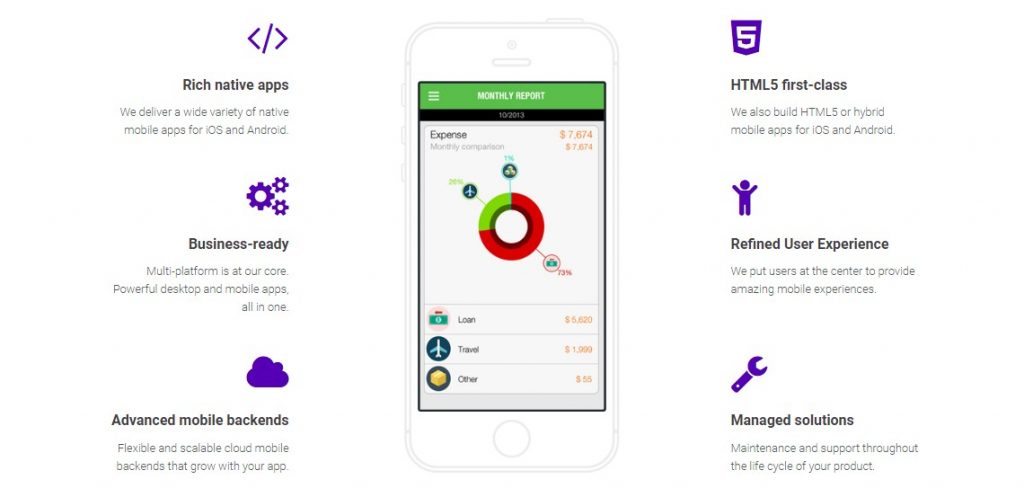 Top apps: AirVisual, K1nd, GrandStream, OgilvyOne.
Specialties: mobile development, web development, cloud infrastructures, mobile marketing.
Hourly rate: $50-100 / Location: Hong Kong / Employees: 21 / Contact: +85577495202.
Website: https://www.okoone.com/
Though a small team of designers, programmers and strategists, DreamWalk is one of the best mobile app development companies in Australia. Indeed, their iPhone app and Android apps have reached No.1 rankings in app stores in Australian many times (see Jam, The Secret, Surfy).
Developing apps is always a challenge for them, and they always try to apply expertise to make it the best. And if you see mobile apps ordered by the Melbourne University, Arts Victoria, Holmesglen Institute, State Library of Victoria, you know it's worth the deal. Want more? Get your basic app delivered in 36 hours under their Proof Program.
Top apps: Camping Around Australia, Jam, Surfy, Word Invaders, Tappd, Showdates.
Specialties: UX design, mobile development, custom software, educational programs, rapid app development.
Hourly rate: $100 / Location: Melbourne, Australia / Employees: 10 / Contact: +61390887508.
Website: https://dreamwalk.com.au/
Credencys Solutions is a software development company that specializes in delivering high-quality mobile app services to develop iOS, Android & Cross-platform applications. With over 10 years of experience the company aims to deliver such app development solutions as:
Native and hybrid app development;
Robust backend;
Enterprise mobility;
Web to mobile.
Also the company offers such an app development services as e-commerce app development, custom app development, mobile app design, app migration, and upgrade, etc. The Credencys Solutions team consists of over 150 high-experience employees that create the best mobile app solutions for the customers worldwide. In its portfolio, there are more than 500 successfully delivered projects and over 200 satisfied clients.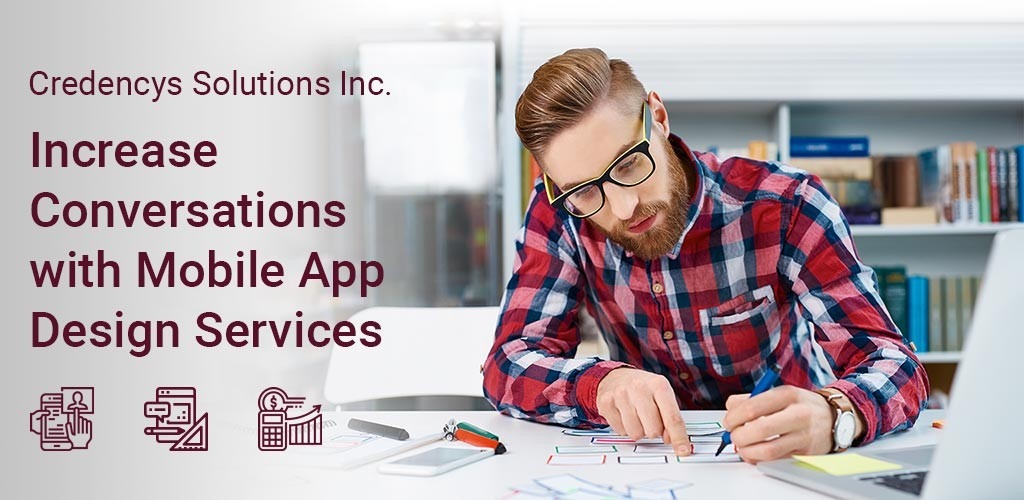 Top apps: VanMile, Field Service Management Solution, Chase.
Specialties: Mobile development, cloud, custom Software, design, VR/AR.
Hourly rate: $50/ Location: LA Palma, US / Employees: 200 / Contact: +1 310 294 9973
Website: https://www.credencys.com/
Intellectsoft is a software development and consulting company counting more than a thousand employees. Their main office is in Palo Alto, California but they have a lot of other offices across the world. In the past 10 years, they helped big companies from Fortune 500 to build solid software foundations.
In the Mobile app development, they are covering all of the bases developing apps for iOS, Android, Hybrid and even now-discontinued Windows Phone. Intellectsoft has experience in developing mobile apps for a wide range of industries and has a well-rehearsed development process that includes all steps: kick-off, development, support.
Noteworthy point is that they have mastered all popular languages and technologies for trending platforms such as Java, Kotlin, JavaScript, Swift, Objective-c and C++, C#, React Native. And don`t forget the server side of the development that is also a high-skill point of the IntellectSoft, without it none of the big powerful projects could even start, these include SQLite, Core Data, Realm Mobile Database, RestKi, MongoDB, Redis.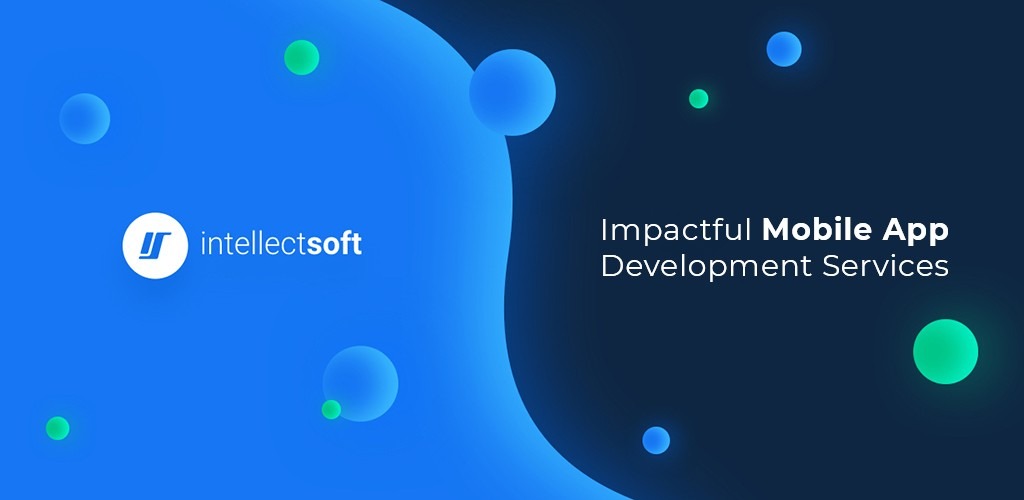 Top apps: Radar, Wipro Dashboards, Bombardier, Taxi Advisor, Count Doku.
Specialties: Mobile development, Custom Software development, UI/UX Design, Big Data and Analytics, IoT, QA, Virtual reality, Augmented reality, Blockchain Solutios, Cloud Computing, DevOps.
Hourly rate: $25 – $49 / Location: Palo Alto, US / Employees: 250 – 999 / Contact: +1 650 300 4335
Website: https://www.intellectsoft.net/
Sidebench is a product design & development company founded in 2012 and based in Los Angeles, CA. It is an expert in creating custom business applications from strategy to implementation. Sidebench caters to both innovative enterprise companies and top new ventures. The company's services are available for a huge amount of industries. As for services, the company offers the following range: HIPAA Compliant Products development Mobile & Web Apps development Systems Integration UI/UX Design eCommerce and Business Intelligence development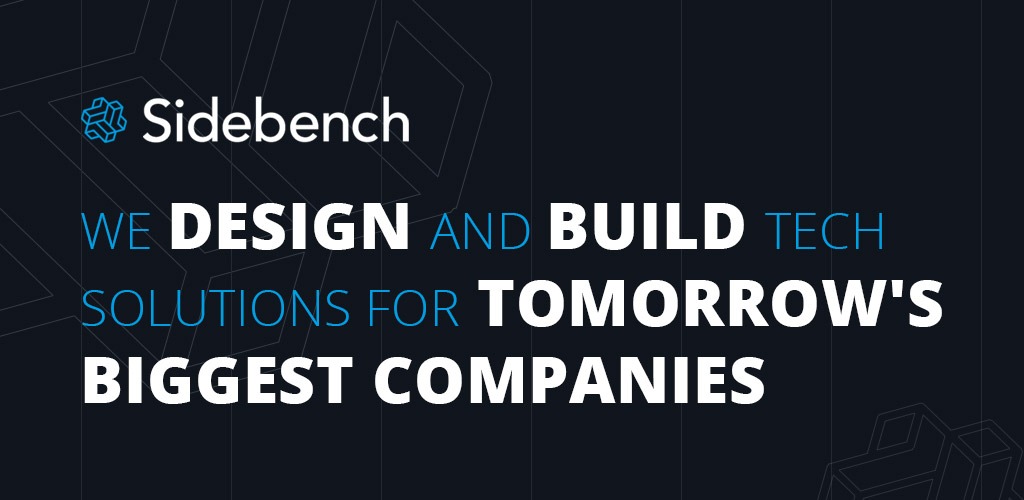 Top apps: Ghostbusters VR, Red Bull Photo Booth App, IEHP App, nOCD, Red Bull Music Artist Evaluation, Baby Steps LA.
Specialties: Mobile development, Web development, UI/UX Design , Marketing, QA, Game development.
Hourly rate: $150 – $199 / Location: Los Angeles, US / Employees: 50 – 249 / Contact: +1 310 893 3589
Website: http://sidebench.com/
Founded in 2000, Instinctools is a digital product agency headquartered in Stuttgart, Germany, with offices in Ukraine, Belarus, and the USA. They concentrate on custom-tailored mobile and web app design & development.
They cater to entrepreneurs, mid-market, and large enterprise clients globally, and also offer UX, analytics & consulting, and even a trial period to evaluate services risk-free. Their 500-person team develops using Java, JavaScript, Node.js, Hybris, Xamarin, C Sharp/.NET, PHP, and more to deliver:
Custom mobile app for iOS, Android & hybrid platform
Web app development
UI/UX design and prototyping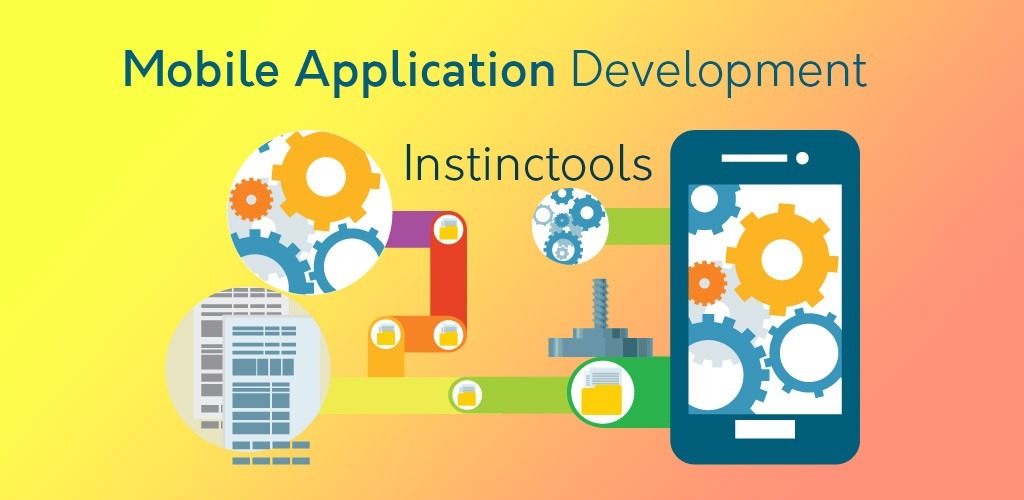 Top apps: Multi-module application for school, Nostrum LMS, DITAworks, ThyssenKrupp Content and Messaging System.
Specialties: Web development, Mobile development, Custom Software development, Blockchain.
Hourly rate: $25 – $49/ Location: Stuttgart, Germany / Employees: 250 – 999 / Contact: +4971166483694
Website: http://instinctools.com/
The company was founded in 2004, with the main office in Noida, Uttar Pradesh, and additional offices in the US, Australia, and the UK. The company`s size counts over 500 specialists, that are capable of developing custom software solutions for Web, Mobile, IoT, Blockchain, ML and other fields.
PixelCrayons offers such mobile app development services as:
Native iOS/Android/Ionic app development
Cross-platform app development (Xamarin, React Native, Flutter Native)
Wearables app development
AR & IoT app development
Custom mobile app development
The company provides mobile app solutions for eCommerce, Social networking, Lifestyle & Sport, Games & Entertainment, Mobile loyalty, and other industries. Currently, PixelCrayons` portfolio counts more than 13,800 projects for over 6,800 clients from 38+ countries around the world.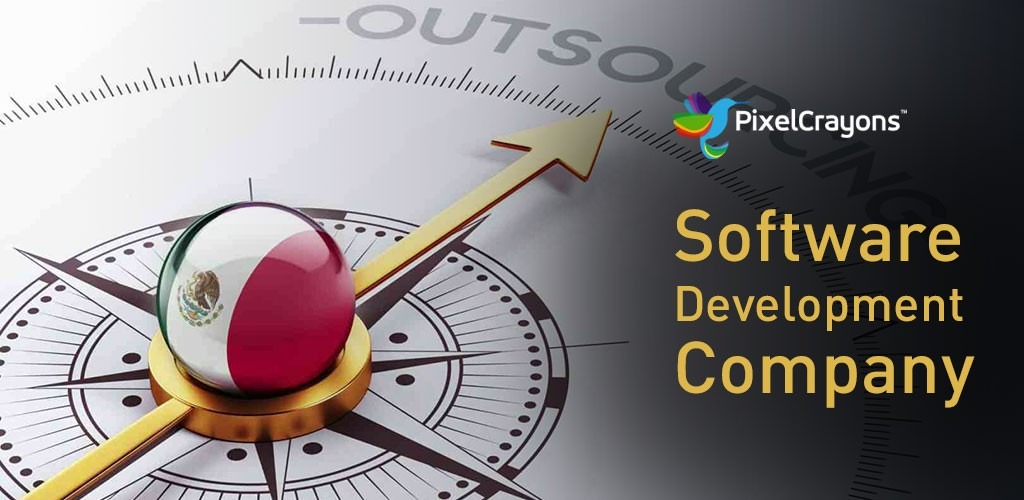 Top apps: Bill Rates Display App, Living Organic, Football Statistics App.
Specialties: Web development, Mobile development, Custom Software development.
Hourly rate: <$25 / Location: Noida, India / Employees: 250 – 999 / Contact: +91 888 210 8080
Website: http://www.pixelcrayons.com/
FAQ
Did you like the article?
0
Comment