To sum up the worldwide revolution of VR in 2017, we would like to look closely at the major players and make some forecast for 2018. Especially, in the light of the latest news from social virtual reality world. Facebook Spaces, now available not only for its subsidiary Oculus Rift but for HTC Vive owners too, is one example.
So, what's the best virtual reality hardware out there so far? We'll arrange the list in 3 sections: VR headsets for consoles/PC, mobile headsets and products that are going to hit the markets in 2018.  
Best VR hardware for consoles and PC
PC and consoles headsets primary gave the push to further development of VR industry. And they still provide the most immersive VR experience.
HTC Vive
The HTC Vive is a product from collaboration with Valve, pioneering game platform. This headset works on Valve's original software platform Stream. The HTC Vive, for sure, owns the title of the best VR headset. It has OLED display with a 2160 x 1200 resolution and 90 Hz refresh rate. With the help of 32 headset sensors and 360-degree motion tracking (SteamVR™ Tracking), a 110-degree field of view, intuitive controls and HD haptic feedback the user hardly can separate the real world from the virtual.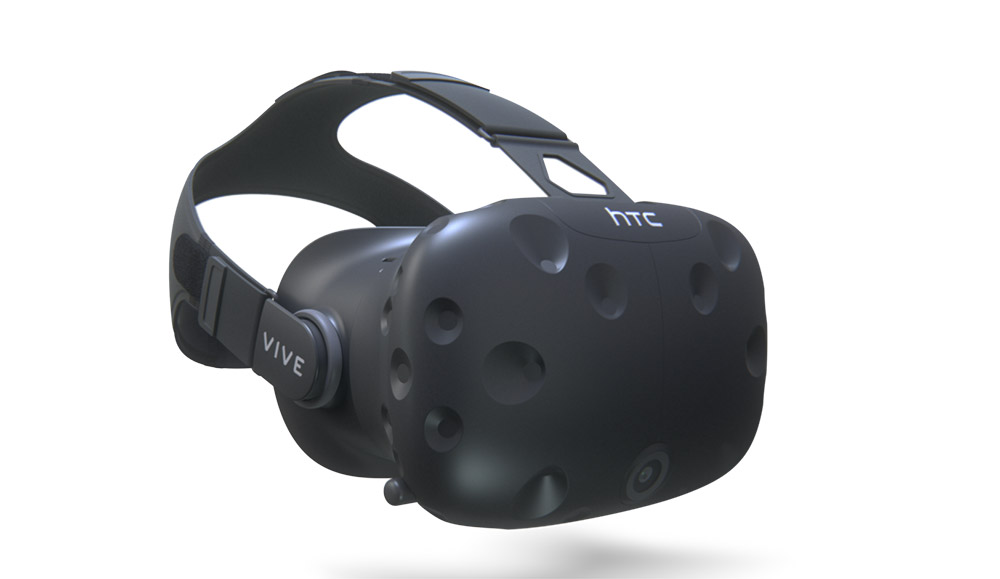 HTC Vive has two handheld controllers, equipped with 24 sensors motion tracking, to make possible to mirror the hand movements.To ensure safety while using a headset, the Chaperone system warns users about the boundaries of a play area.
Possible accessories: Vive Tracker; Vive Deluxe Audio Strap; Racket Sports Set with VIVE Tracker; Nose Rest; Face Cushion; VIVE Standard Strap.
Pros:
Best overall VR experience

Software partnership with Valve + big games library

Room-scale tracking (

15ft x 15ft)

Intuitive interface

6DoF controllers
Cons:
Weight – 555 gram

Requires a high-end GPU

Price

No built-in audio
Price: $599
Oculus Rift
The first ever prototype of Oculus Rift was developed by Palmer Luckey, a co-founder of Oculus VR. The company was bought out by Facebook Inc. for $2 billion. After the success of the Rift development, in 2014 Oculus VR helped  Samsung to create the Gear VR.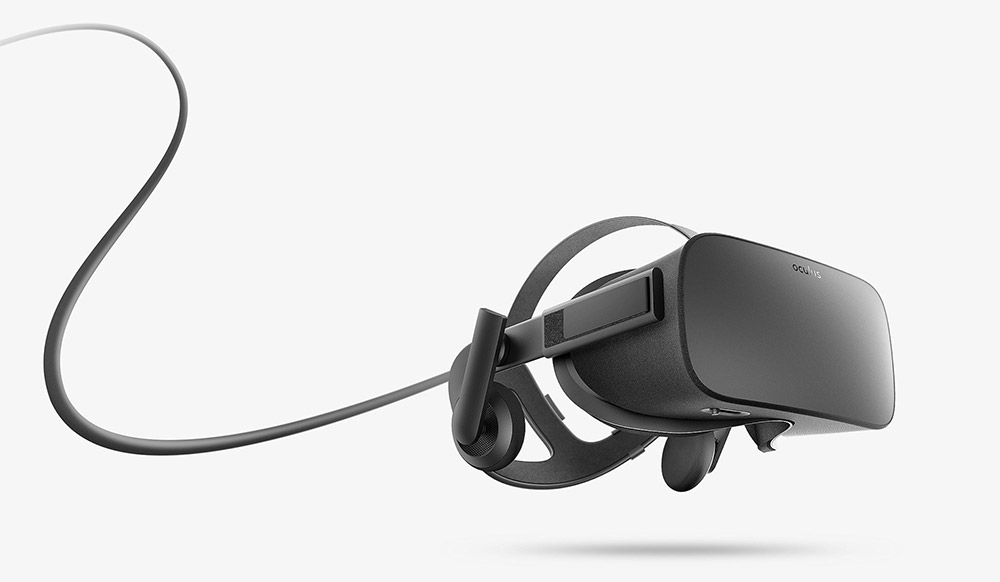 The Oculus Rift plugs to the computer via DVI and USB ports. The HMD display has 2160 x 1200 resolution, working at 233 million pixels per second, has a 90Hz refresh rate. Tracking – 360 degrees, which means that with every move or turn the picture will adjust to the position of the head.
In comparison with HTC Vive, Oculus Rift is more comfortable in use. It is not only because of lighter weight but due to its ergonomic design. Same goes for the controller. The Oculus Touch is much more convenient to hold in hand than its competitor from HTC Vive. In the beginning of 2018, the Oculus joysticks are expected to be launched.
Possible accessories: Oculus Touch; Oculus Rift Earphones; Oculus Sensor; Oculus Remote; Oculus Rift Fit; Oculus On-Ear Headphones; Connector for Rock Band™ VR Guitar Controller.
Pros:
Price

Integrated audio

Intuitive interface

Wide selection of games
Cons:
Requires a powerful gaming PC

No pass-through camera

Weight – 470 gram
Price:  $399/£399/€449
Sony PlayStation VR
If the first two headsets actually took the leading positions on the market, PlayStation VR is not lagging far behind. But even despite it and weaker tech characteristics, Sony shows higher sales than the Oculus Rift and HTC Vive.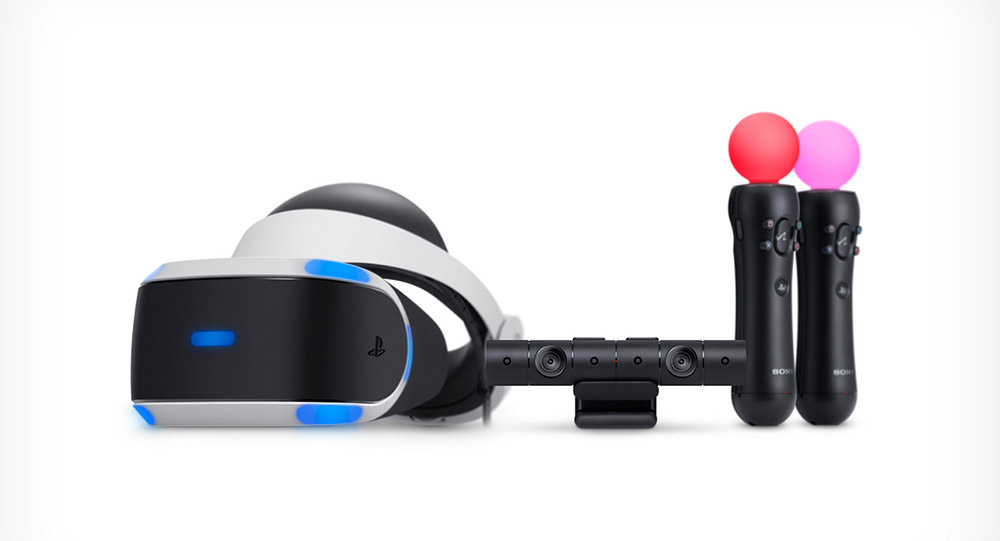 While Rift and the Vive both require a powerful PCs to run, PlayStation VR needs a PlayStation 4. The OLED display has resolution 960×1,080 (per eye), 120Hz refresh rate and 100-degree field of view.
Possible accessories: PlayStation 4 Camera; Aim Controller; PlayStation Move; Thrustmaster VG T300RS Racing Wheel (designed for the PlayStation 4).
Pros:
Immersive VR experience

Supports non-VR apps and games

Motion control

Price
Cons:
Single-camera tracking system

Requires PlayStation Camera (additional purchase)

Less powerful than Rift or Vive
Price:  $399/€399 /£349
Best mobile VR headsets
It is not surprising  that besides the VR headset connected to the PC, developers tried to make carry-around, affordable devices. Here are some of the best VR hardware sets to use with mobile phones.
Samsung Gear VR
Currently the most recognizable mobile VR headset on the market. The Korean tech giant has introduced a year-to-year new model of its VR headset. In 2018 we could try the one big upgrading – a controller for better user  experience. This additional feature has pumped the price of the HMD, but most of the consumers admit it is worth the additional cost.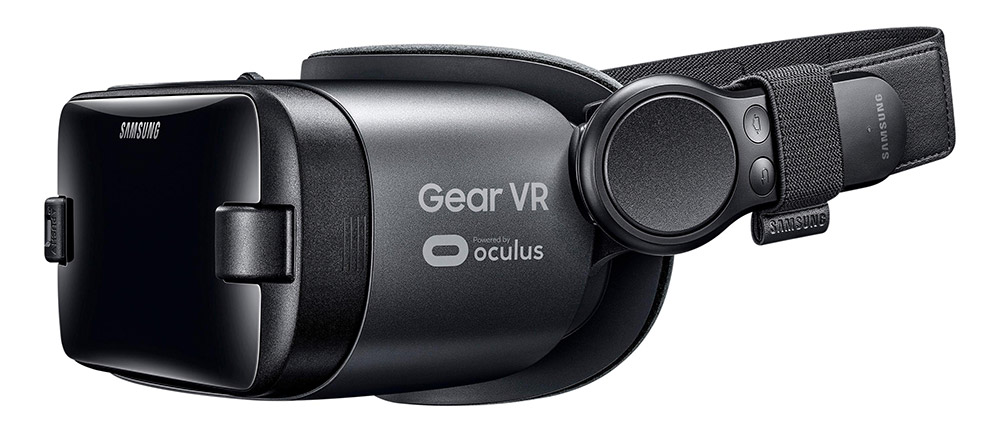 Samsung Gear VR hardware platform is powered by Oculus and runs on the Android. Field of view reaches 101 degrees, weight is 345 g with the dimensions of 207.1 x 120.7 x 98.6 mm. The new controller is equipped with a touchpad, back key and home key, volume key and trigger. And still, the visual experience totally depends on which Samsung smartphone is used.
Phone compatibility: Galaxy Note8, S8, S8+, S7, S7 edge, Note5, S6 edge+, S6, S6 edge.
Compatible OS: Android Lollipop 5.0 or higher.
Pros:
Wireless

Comfortable design

Quality construction

Easy to setup and use
Cons:
Low resolution

Limited lens adjustment

Compatible only with Samsung phones

May cause nausea

Limited range of content/games
Price:  £119.00
Google Cardboard
In 2014 Google showed us that VR does not have necessary to be expensive. Google Cardboard made virtual reality as accessible as possible. Google has announced that it shipped over 10 million since it was launched. Today the original VR headset got a few other configurations made from the cardboard, plastic and nylon ABS (Knox V2, Irusu V2, Maxbox VR, SMARTvr, Goggle Tech C1-Glass, Pocket-VR with CandyShell Grip and other).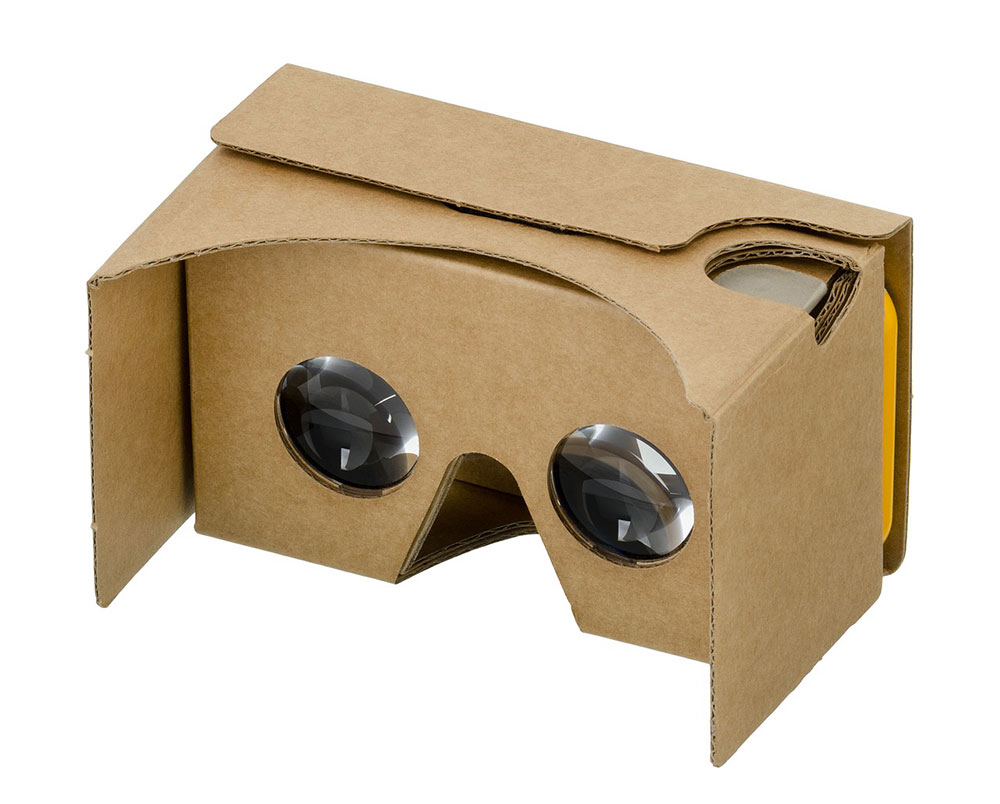 Google Cardboard design is stripped down to basics, comes with two specialized lenses that help to turn the smartphone into a VR-capable device. The quality display depends on the using phone. Audio support can be provided by using any headphones.
Phone compatibility: 
Display  from 4 to 7 inches (depending on the Cardboard model)

Gyroscope, accelerometer, magnetometer or digital compass, GPS positioning sensor are required
Compatible OS: Android  4.1 or higher, iOS 8.0 or higher.
Pros:
Price

Eco-friendly product

Easy to set up and use

Large number of models
Cons:
Lack of content

Possible simulation sickness

Uncomfortable to wear for longer periods

Limited functionality
Price: from $5
Google Daydream View
Inspired by the success of Cardboard VR, Google in 2016 launched the Daydream View VR headset. They upgraded the previous model and equipped it with the Daydream controller. Additionally, 2017 version was named by the many experts and even more users as the most comfortable VR headset.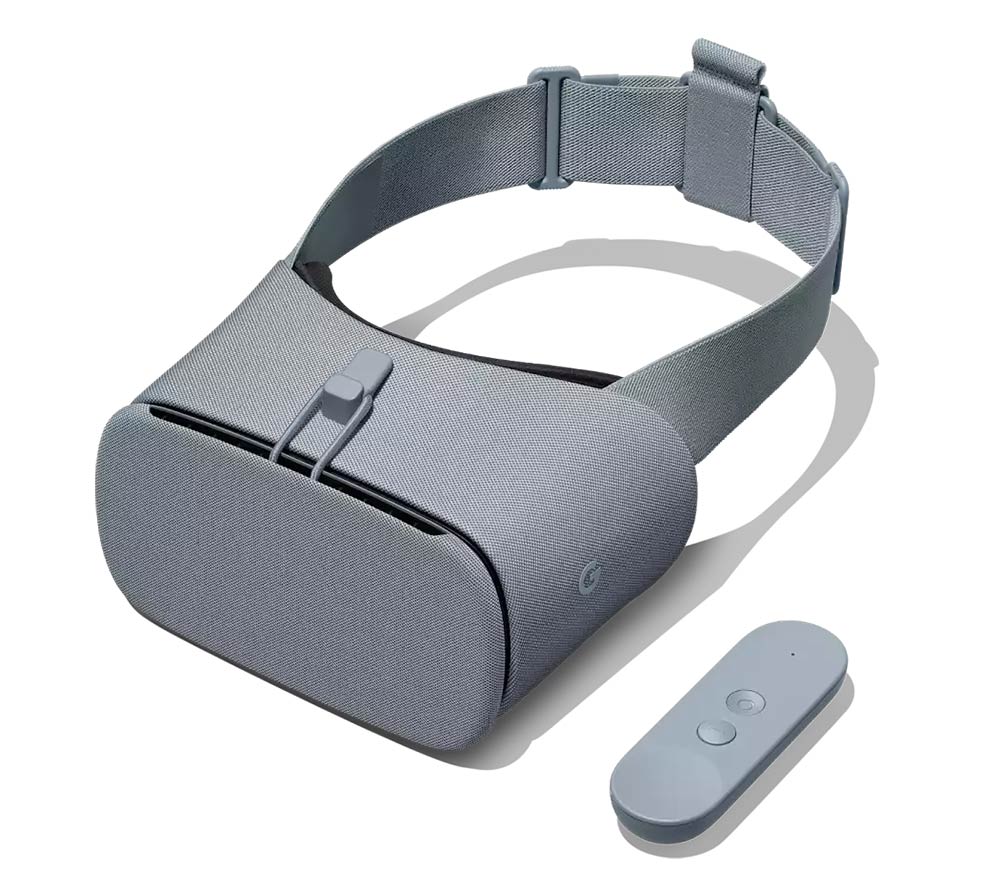 With the Daydream View, Google continues to work in the direction of the cheap and environmentally friendly headset. HMD is made with a breathable fabric material and it comes in "Charcoal", "Fog" and "Coral" colours. The field of view reaches 100 degrees. Daydream controller has home button, clickable touchpad, app button and volume button and equipped with 9 axis IMUs for precision tracking.
Phone compatibility: Pixel 2; Pixel; Galaxy S8/S8+; Galaxy Note 8; LG V30; Moto Z & Z2; ZenFone AR; Mate 9 Pro; Axon 7.
Compatible OS: Android Nougat 7.1 or higher.
Pros:
Minimum light leak

Comfortable design

Simple software and set up

Motion controller for  immersive VR experience

Price
Cons:
No iOS support

Limited choice of compatible phones
Price: £99/$99
Merge VR/AR goggles
It is the brightest VR headset on the market. The colours vary from iconic purple to moon grey, which helps subconsciously prepare users for getting fun. Merge VR Goggles is made of a soft foam that provides better comfort and less weight.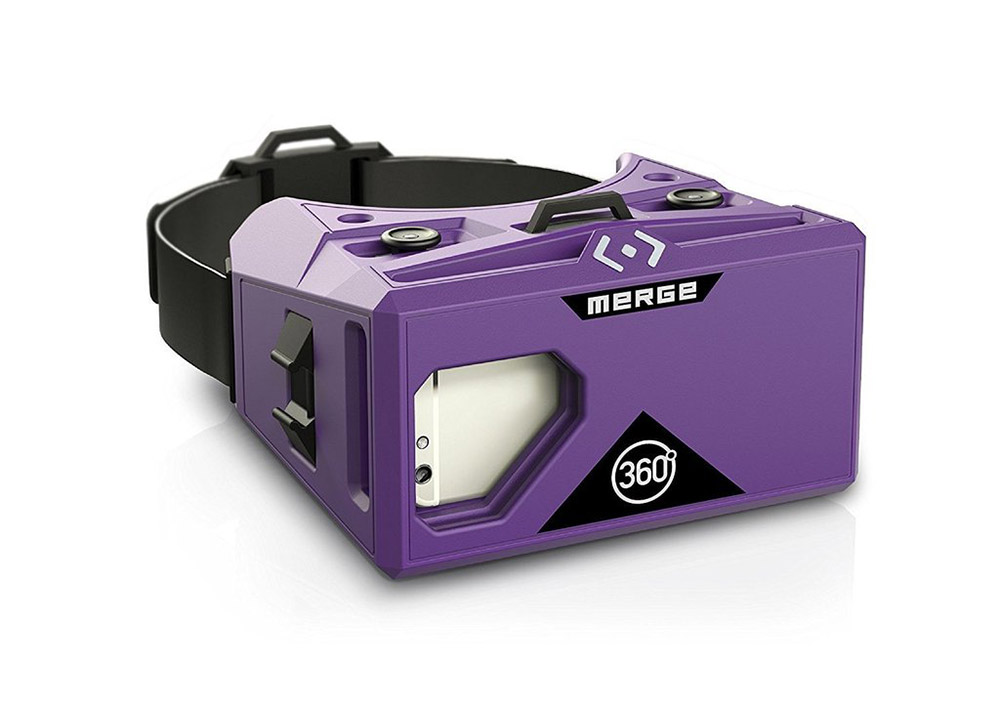 Instead of launching VR controller, Merge Goggles has the pair of input buttons, which help to interact with the apps. The design of adjustable lenses can fit each unique eye distance for the most comfortable VR experience. Its field of view is 96 degrees.
Phone compatibility: most iOS and Android phones, display from 4,8 to 6,2 inches (recommended iPhone 6 and newer, Galaxy S5 and newer, HTC M8 and newer, LG G4 and newer).
Compatible OS: Android and iOS.
Pros:
Colorful frame made of antimicrobial material

Suitable for both VR and AR

Affordable

Water and shock resistant
Cons:
Stiff foam can be uncomfortable

Lenses can inadvertently slide out of position

Lack of content
Price: $49
VR headsets coming in 2018
The growth of VR market in 2017 showed stable potential, and not only in gaming/ entertainment. VR headsets are becoming more diverse and functional. And most of all, more affordable! In 2018 we expect to see the same tendency.
Oculus Go
One of the two upcoming VR headsets will be launched, by forecast, early 2018. Oculus Go is announced to be PC or wires free. The design of the future model is going to combine breathable fabrics with adjustable straps, it will be suitable for wearing glasses. Oculus Go will be equipped with 3 DoF tracking system and inside-out tracking, which will leave room sensors in the past.
The new VR headset will provide the integrated spatial audio and optimized 3D graphics. More than 1,000 VR games and social apps will be available for the headset.
Release date: early 2018.
Price: from $199.
Oculus Santa Cruz
Second VR device we are waiting for in 2018 is Oculus Santa Cruz. Even though the Facebook VR chief Hugo Barra emphasizes that Santa Cruz is only a  prototype and not a commercial product, we still believe in mass production of this headset. Santa Cruz project is aiming to be completely autonomous virtual reality headset, will not need any smartphone or PC.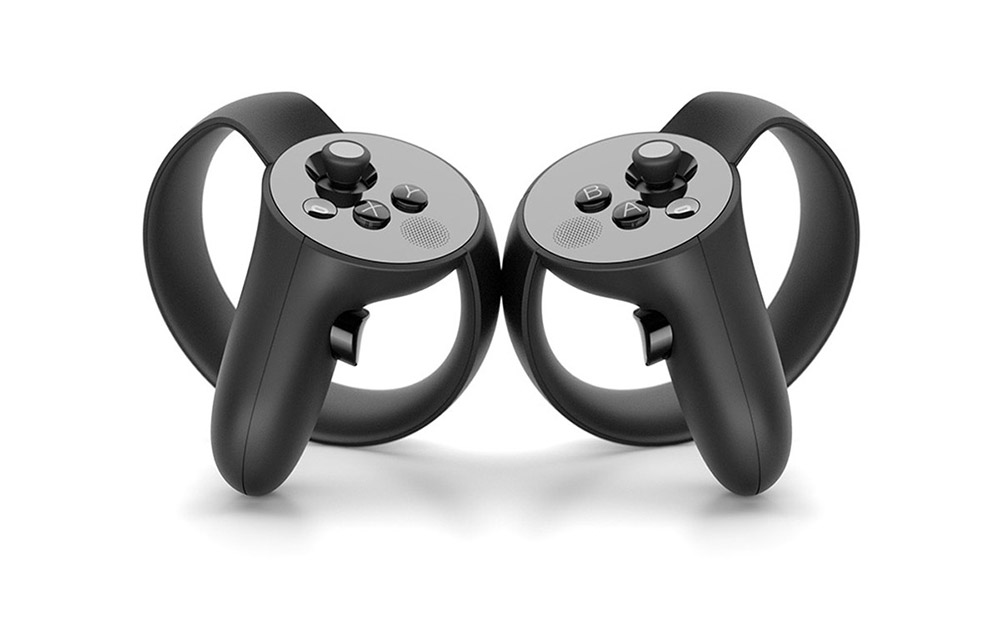 Unlike budget model Oculus Go, Santa Cruz, which can enter the market under a different name, is going to be a high-end device. The headset will be supplied by new controllers with infrared LEDs for positionally tracking. Oculus Santa Cruz will receive 6DOF cameras with the ability to recognize movements with six degrees of freedom.
Release date: unknown. Developers will begin to receive their VR sets only in November 2018.
Price: unknown (our forecast – starting from $400).
HTC Vive Focus
HTC Vive Focus is another one standalone headsets, which we will see the mass market next year. The VR helmet is going to have a 3K AMOLED display with a resolution of resolution 2880 x 1600 pixels. The frequency of its update is 75 Hz, and the field of view is 110 degrees. The headset will run on Qualcomm Snapdragon™ 835 processor and will be able to support microSD up to 2TB. Vive Focus will be equipped with built-in microphones and speakers.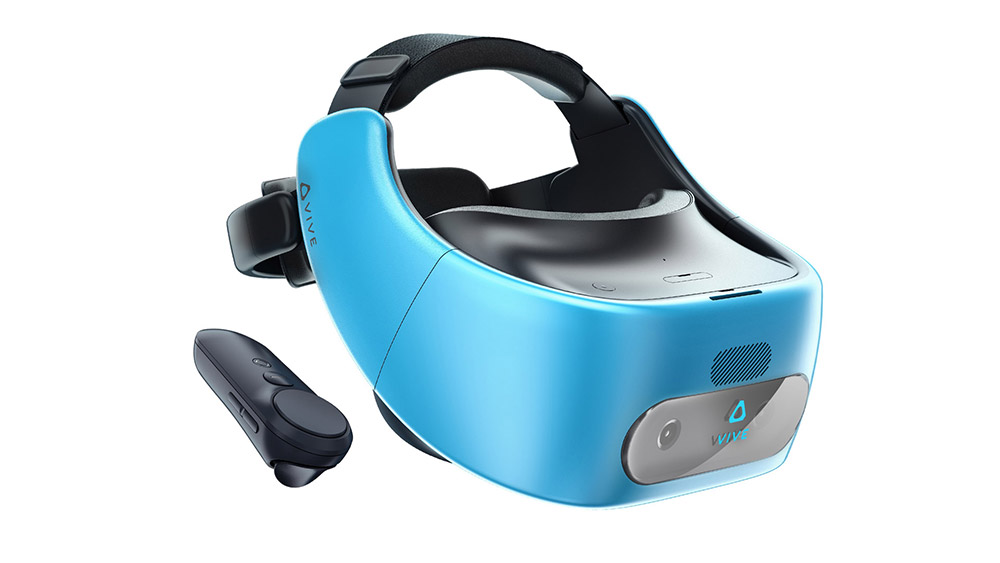 The producers claim that new headset may work up to 3 hours of active use time and over one week standby time. The design is going to be pretty ergonomic with built-in water-repellent padding. Also, the content library Viveport is proclaimed to satisfy any consumers needs.
Release date: available for pre-orders, shipping starts from January 2018.
Price: Electric Blue ¥4,299 (~$655) /Almond White ¥3,999 (~$609).
Fove 0
The most significant difference of FOVE 0 from the current and upcoming VR headsets that it has a special eye-tracking technology. This new feature will provide depth-of-field presence, communication and control in VR.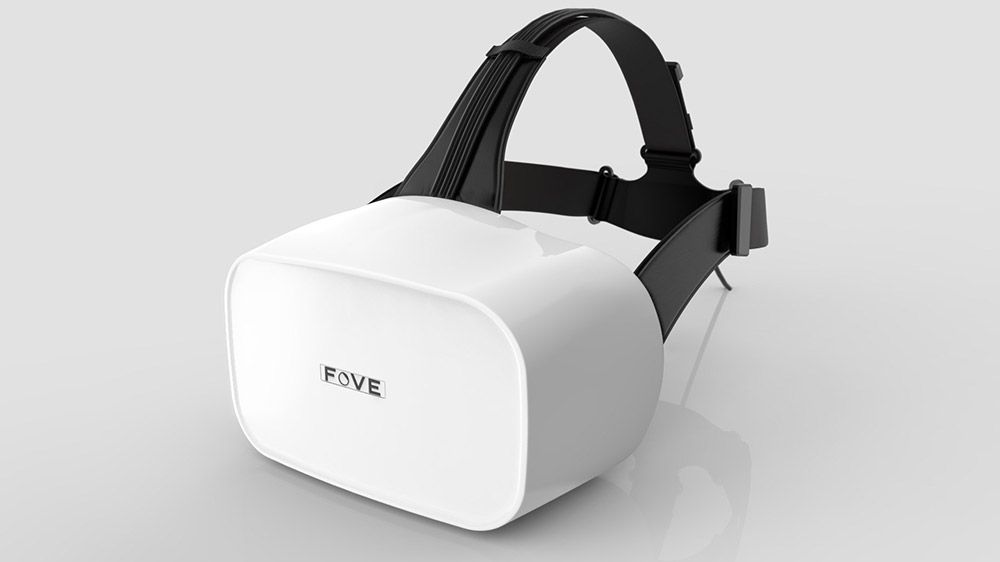 The Fove 0 has WQHD OLED, 2560 x 1440 display with 100-degree field of view. Infrared eye-tracking system has frame rate in 120 fps. Fove 0 will still require PC connection, particularly to those with processor Intel Core i5-4590 or greater and run on Windows 8.1 64-bit or Windows 10 64-bit.
Price: $599.
Apple VR
Apple for both VR and AR market is a dark horse and it is hard to make some predictions. Too many rumors without any confirmation. The last one is that Apple bought a startup VRvana, which has developed a unique camera-based AR and VR headset, the Totem. Another rumor is that Apple only will announce AR headset in 2019. We just have to wait to see which one is true.