The MP4 format is universal for video files and mobile media content. It is a container for audio and video files, compressed and encoded, with the main advantage – reasonable file size and image quality. Today, we want to highlight methods to convert videos to MP4 format, with pros and cons to each one. As a starter, 2 key ways of conversion are via software (video converters) and online services (online converters). You can read analysis of 10 best video converters and 10+ best video editing software.
Video converters
Video converters are desktop programs with a specific set of tools to deal with video materials. Depending on a program, you will be able to convert and edit videos, download a file by the URL, rip DVDs, etc. Video converters are usually free, although extra features, e.g. fast conversion speed, large file processing, may be offered as a purchase. One of the benefits is offline conversion – no Internet is required. Or add subtitles, resize, apply effects. We'll make 2 examples.
A comprehensive set of tools for editing and converting video files and working with audio files and images. WinX Converter includes more than 400 presets for video conversion, supports HD and UHD formats, as well as virtually all popular file formats (MKV, H.265, AVI, MPEG, MP4, WMV, MOV, VOB, FLV, etc.).
To convert video to MP4 let's take a MOV video recorded on iPhone 6s, which is 2.6 Mb. We want to convert it to a 4K file with 60 FPS. In WinX we add our video. In most programs of this type the workflow will look pretty similar. Then we seek the desired preset/format – MP4, in our case, plus 4K resolution and 60 frame rate.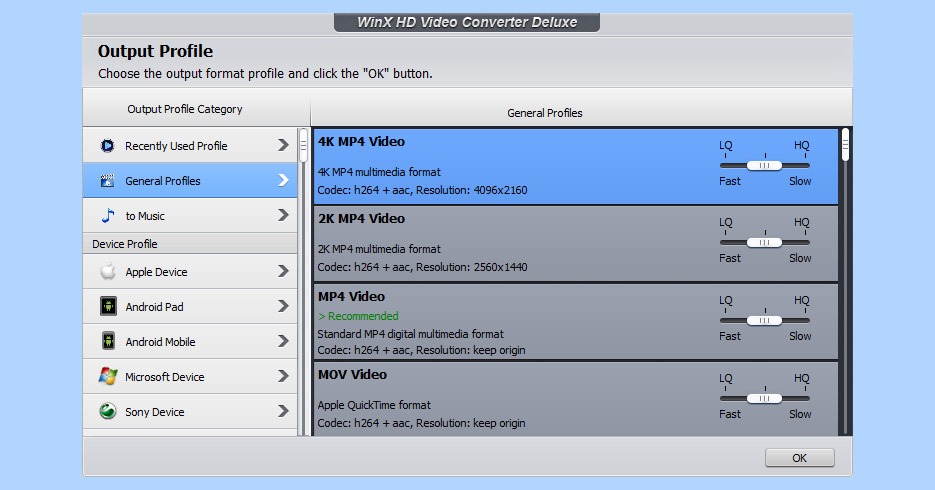 As you can see, the program allows to configure conversion speed, which not any converter does. Then we can go deeper into options of a chosen preset: resolution, frame rate, video codec, bitrate, aspect ratio, audio sample rate, etc.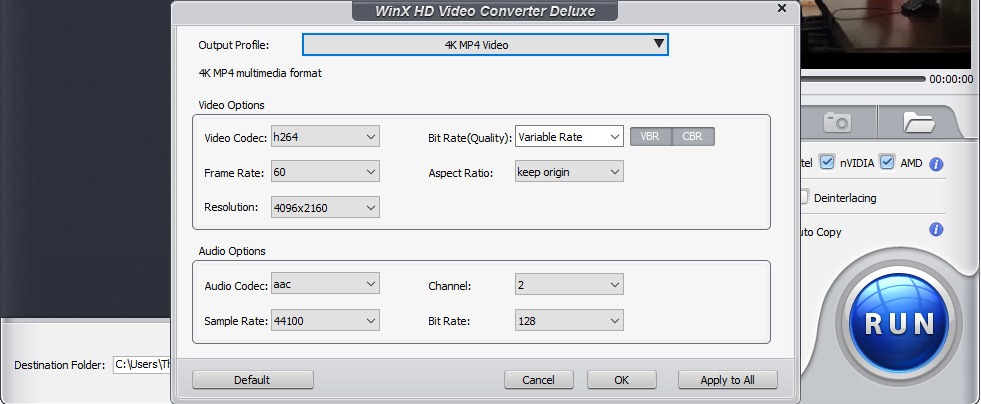 Click the big round blue RUN button to start. WinX, as any other similar software, will display a progress bar. In our test case the resolution was lower before conversion, so we should not expect a considerable improvement in the image quality. An additional and at the same time practical feature of WinX HD Converter is download by URL. In other words, it lets you download videos from YouTube, Facebook, Vimeo, etc.
Limitations. The free version of WinX HD Converter has a video length limit – only 5 minutes of video and processing speed. Metrics: our MOV file as a 5-minute 4096×2160 video ends up as an MP4 file of 766 Mb.
As for large files, we switch to a fully-functional (licensed) WinX and try an AVI file with 720×400 resolution and 2.9 GB size. Conversion into MP4 of higher resolution has lasted almost 3 hours and resulted in a 33 GB video file. 
Find out more in WinX Converter review.

Uniconverter is one of the best tools to convert videos to MP4 and other similar tasks, including editing. Extra features comprise GIF creation, video compression without quality loss, VR converter, etc. This program supports more than 1,000 video and audio formats. Overall, it is an excellent assistant for video conversion tasks.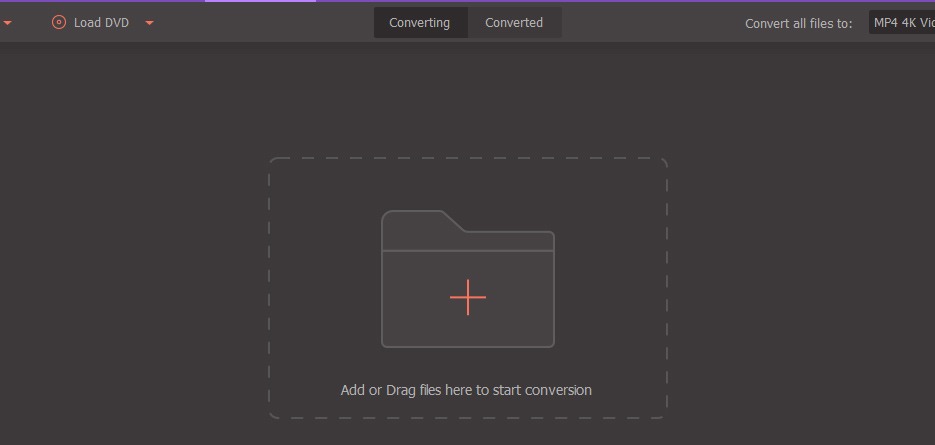 We'll try the same file as previously but choose a different resolution – from 3840х2160 to 4096х2160. Note that Uniconverter allows you to add multiple video files, convert them simultaneously, and even with different settings for each one.

Post-processing file quality hasn't improved much because the artificial increase in image resolution has almost no effect, as a rule. However, the frame rate change for a higher one will definitely affect a video for better.
Limitations. The duration limit is also present in Uniconverter free version – a ⅓ of original file full time. In our experience, it takes about 1 minute to convert 1 minute of video, i.e. 1 hour duration video is going to convert for about 1 hour too. Afterwards Uniconverter will automatically cut a video (free version).
Read next: 10 free video converters for Windows and Mac.

Online video converters
If a goal is just to change the format, say MKV to MP4, without tweaking resolutions, effects, subtitles, etc., then online tools are an obvious choice. The functionality is almost identical everywhere. It is a simple way to perform conversion quickly and reliably. The advantage, again, is entirely free use, whereas the downside is obligatory stable Internet connection and file size limits. So let's make another 2 examples. 
Very simple to use and works with audio, photo, video files, documents. The number of formats for video conversion is not big, yet all the popular ones are in place: MP4, ASF, AVI, FLV, M4V, MKV, MOV, MPEG, VOB, WMV. Just upload a video, set MP4 or other format as an output, and click the blue Convert button.

After completion you will get a link for the download via email. From our test file we've seen that frame rate change impacts the quality – not in a good way. Although not drastic, yet still visible. MOV to MP4 conversion also results in a lesser file size. Restriction – 250 Mb file upload maximum.
With it, in addition to the ability to convert videos to MP4, one can make extra edits – resolution, bitrate, file size, etc. All access is free. This tool supports 50+ formats. The big advantage is the option to download videos from Google Drive, DropBox, etc., and/or by link. Another positive aspect is extensive settings to configure: from presets and ratio to changing bitrate, FPS, rotation, cropping, audio settings.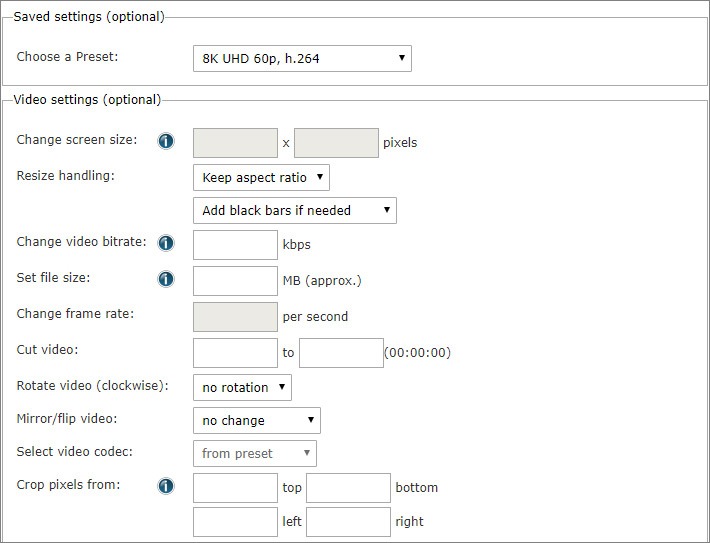 There is also a file size limit – 100 Mb. To get over it, you will have to pay for a subscription: daily, monthly or yearly, 27 – 63 – 595 Euro respectively.
Read next: Best video downloaders for Mac.

FAQ
Q: What is a video converter?
A: Video converters are software designed to perform the change of format, or to adapt videos for a specific device.
Q: How to convert video?
A: There are two main ways to convert: online conversion services and video converters that are to be installed.
Q: What's the difference between online and offline tools?
A: Installed converters offer more functionality, which in turn allows you not only to convert videos but also appl effects, subtitles, watermarks, etc.
Q: Does conversion improve image quality?
A: Usually, file conversion only affects the format. If there is an improvement of quality, it is hardly noticeable.
Q: How to convert AVI, MOV, MKV, FLV into MP4?
A: You have to choose a tool, upload a file and set the MP4 format for conversion. Most tools support almost all known video formats, so it doesn't matter what the input file is.
Q: Is it possible to edit videos with converters?
A: Yes, but not in all programs.
Q: What is a frame rate?
A: Frame rate is the frequency at which a device displays consecutive images called frames, that make up a video. The higher this value, the smoother the video.
Q: How does resolution affect image quality?
A: In general, the image you see when watching a video consists of small particles (pixels). The higher the resolution, the more particles make up the image, which means that the quality will be better.
Q: What video conversion speed is slow?
A: The time of conversion depends directly on the size and video material duration, as well as the technology of a particular video converter and user hardware/setup.
Q: Is it possible to download video using converters?
A: Yes, many tools have this feature to download YouTube, Facebook or Vimeo videos.
Q: Can I extract audio from videos?
A: Of course, most video converters provide this capability.
Q: Can I make a GIF from a video?
A: You can perform such a conversion using programs listed above but not all. Uniconverter and WinX HD Converter cope with this task.
Q: Are video converters free?
A: It depends. There are free video converters with basic functionality and only a bunch of supported formats. Often there is a limit on file size.