Thanks to popular science fiction, almost any person on Earth has some knowledge of AI. For business purposes and utilizing advanced technologies there are deeper reasons to look into Artificial Intelligence. Saving time and money, increasing productivity and revenues, avoiding human factor errors is what you get from AI right off the top of a hat. Hundreds of artificial intelligence companies are already conquering markets. 
The main purpose of our article is not reviewing pros and cons, rather offering AI development companies which can assist your business strategy for consideration. On one hand, our list does not include big-guns like Amazon, Alexa or Apple, and on the other, we also discarded plenty of startups with questionable reputation. We handpicked only those tech companies who, in our opinion, are able to cope with the most challenging AI projects and have positive customer feedback.
25 Top Artificial Intelligence Companies
Below we bestow best AI development companies from the USA, UK, Scotland, Poland, Israel, Serbia, Ukraine and India. This is neither the ultimate nor favorable selection, if you disagree or have better suggestions, feel free to comment.
CloudMinds has a clear vision of the future. By 2025, they are sure, "helpful humanoid robots will be affordable for the average household". With such approach, no wonder, that the company is focusing all knowledge and experience in development of an AI and Human-in-the-loop platform, which helps to operate and deliver cloud robotic services and Human Augmented Robot Intelligence (HARI) solutions. Natural Language Processing, Smart vision, Smart Speech Recognition, Robot Control Unit (RCU), XaaS Cloud Managed Services are CloudMinds' main expertises.
Hourly rate: $50 – $99 / Headquarters:Santa Clara, US / Founded: 2015/ Employees: 98 / Contact: +16692303069
Website:  http://www.cloudminds.com/
Taking its roots from Ukraine, this pretty young team of professionals already opened offices in United Kingdom and Australia. Specialized in AI chatbot development, the company provides a full-package service: UX design, chatbots analytics, admin panels, integrations, a post-release chatbot training and maintenance. Working with both start-ups and enterprises, they develop for law, healthcare, eCommerce, customer service, real estate and travel industries. BotsCrew is also involved into IoT chatbots and Voice Assistant development. Their statement is short and bald, as you may see below: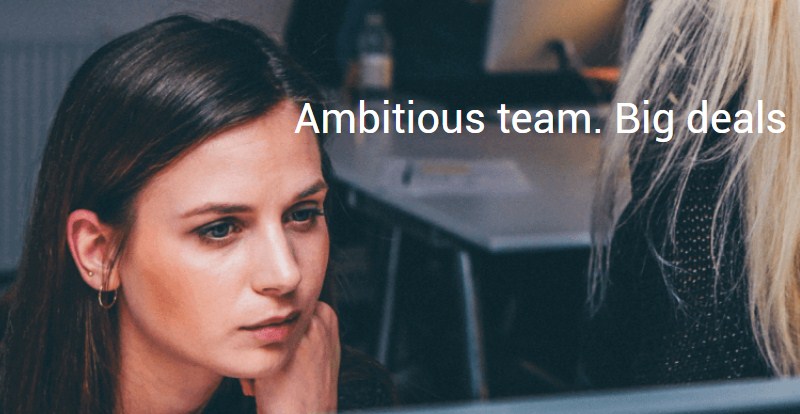 Hourly rate: $25 – $49  / Headquarters: Lviv, UA / Founded: 2016 / Employees: 34 / Contact: +442032877595
Website: https://botscrew.com/
Sigmoidal has quite a noble goal – to advance and automate (where possible) the inside and outside processes of  medium-sized companies. Using sixty years of research in AI sphere, the company is able to deliver solutions for NLP (Text Processing) to understand a human-language text, computer vision to detect and classify image and video, and predictive analytics to forecast the market, product sales, etc. Being in business as a AI development company only for two years, Sigmoidal already has achieved significant goals in finance, trading and pharma industries. Their AI algorithms can be used to collect data, produce insights and find correlations in data, create human-sounding, readable reports.
Hourly rate: $50 – $99 / Headquarters: New York, US / Founded: 2016/ Employees: 17/ Contact: +13477792050
Website: https://sigmoidal.io/
Back in 2012, a group of talented and ambitious students formed a company, main mission of which was creating AI tools for medical diagnosis and research. And, well, they pretty succeed in it. Now, MicroscopeIT delivers custom products and software of computer vision, machine learning, image processing and analysis. Even though their main focus is AI related to microscopic and bio-medical images, the company is also specializing in cloud optimization and infrastructure.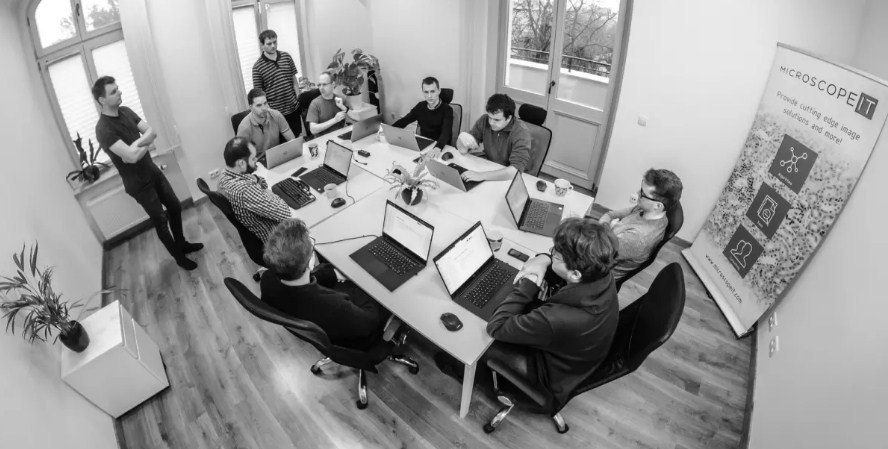 Hourly rate: $50 – $99 / Headquarters: Wrocław, Poland / Founded: 2012 / Employees: 14 / Contact: +48538212600
Website: http://www.microscopeit.com/
Having predicted the rise of blockchain and AI, Unicsoft from early start has focused on these two technologies. With thirteen years behind, the company has successfully completed over 120 projects aiding in accelerating businesses. Initially from Ukraine, their HQ has moved to Scotland, working with clients from United States, United Kingdom, Germany and Israel. With competitive price rates and quality services, the team keeps going in the direction of AI development. Unicsoft has proven its experience in automotive, financial, advertising/marketing, healthcare, media and retail industries.
Hourly rate: $50 – $99 / Headquarters: Edinburgh, Scotland / Founded: 2005/ Employees: 54/ Contact: +16505153699
Website: http://unicsoft.net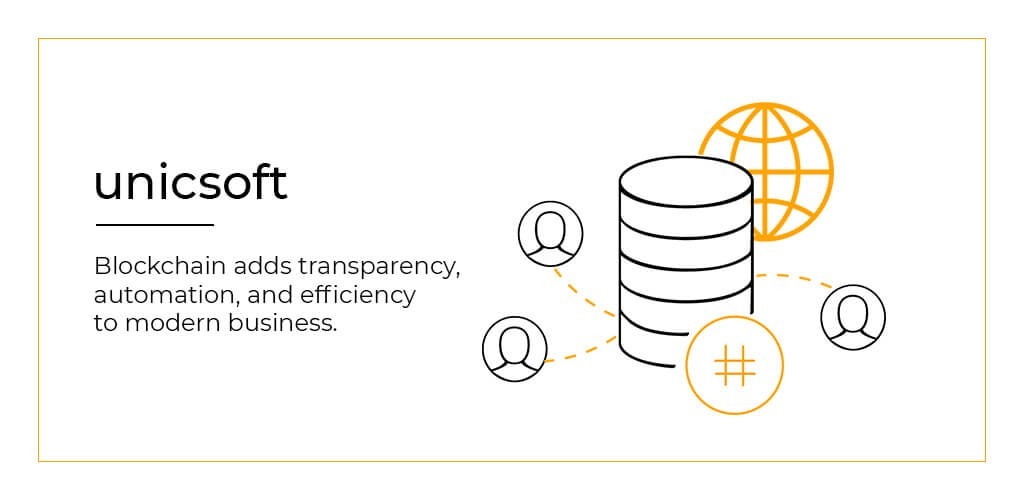 AI, blockchain and custom software development are 3 key strongholds of Neoteric. This agency, that also positions itself as the AI company, makes everything to reach a leading spot. In this pursuit, Neoteric follows three major principles: quality, communication, and transparency. Skoda, LunchBadger, Client.io, Jeppesen, IT Trans, SkillHunt, SchematicLab, and other top names in IT and telecom can attest to the quality. Artificial intelligence development, software engineering, full project life-cycle, business intelligence is what they offer and stand for. Oh, and meet their team.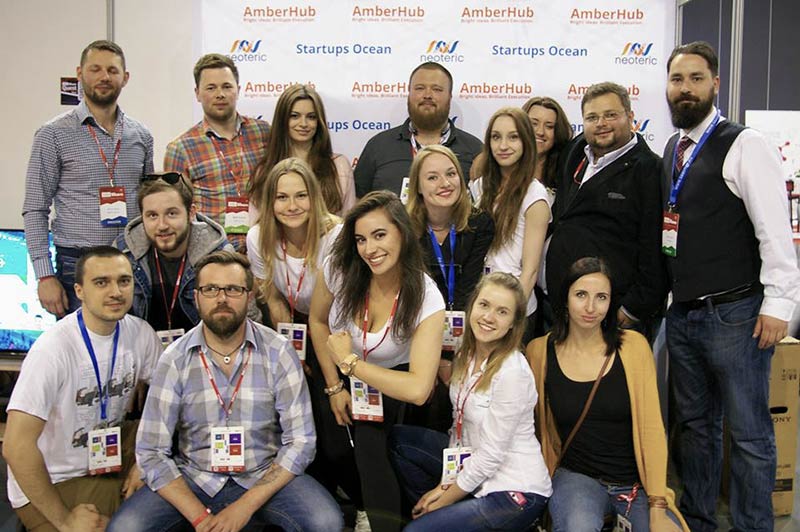 Hourly rate: $50 – $99 / Headquarters: Gdańsk, Poland / Founded:2005 / Employees: 73/ Contact: +9571072374
Website: http://www.neoteric.eu
Straight from the name, you can guess that their area of focus in AI development are chatbots. In their arsenal there are AI algorithms to increase work efficiency, predict customers' actions, make product recommendations. For each industry, the company has been working for, Chatbots.Studio created a set of bots. For example, AI bots in banking system will have access to account details, payments, produce-service wizard, ATM locator, investment assistant, notifications, etc. In retail chatbots will manage product sales, product discounts, order trackers, returns, etc. 
Hourly rate: $25 – $49 / Headquarters: Dnipro, Ukraine / Founded: 2016 / Employees: 12
Website: https://chatbots.studio/
SmartCat is a company, which due to its experience in smart solutions, has earned its place in the list of top artificial intelligence companies. After a short period the company was formed, it easily became a recognized name among AI, big data and cloud systems developers. The team of data engineering, DevOps and data science specialists is working on machine learning, chatbots and natural language processing. SmartCat helps to build scalable and fast-performing platforms, with predictive analytics algorithms and recommendation engines, fraud detection, BI tools and other data-driven insights.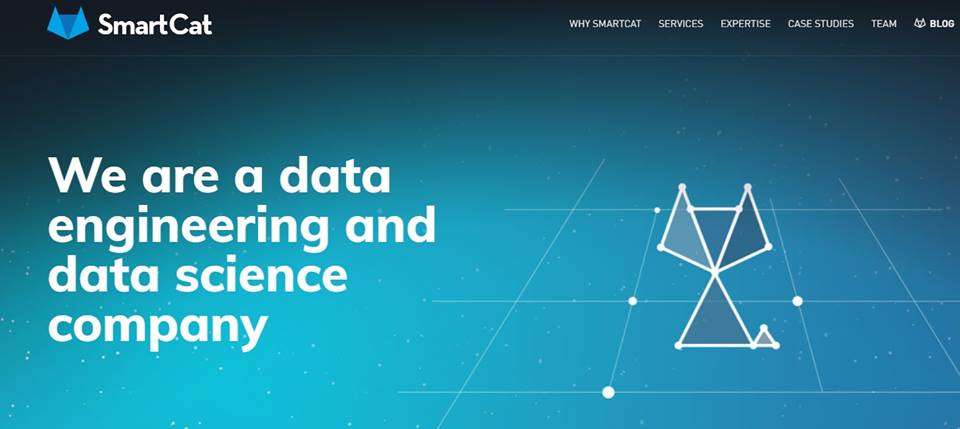 Hourly rate: $50 – $99 / Headquarters: Novi Sad, Serbia / Founded: 2015 / Employees:16/ Contact: +3810695404007
Website: https://www.smartcat.io/
Being among pioneers of global blockchain developers community, Accubits also make significant steps in AI development. Focusing on upgrading CRM and customer care, company has delivered more than 600 projects for over 200 clients including Fortune 500 companies. Accubits is specializing in machine learning, deep learning (multi-layered artificial neural networks), chatbots, classification tools (by sentiments, language, gender, age, etc.),  predictive analytics. As for technology stack, Accubits utilizes CNTK, Spacy, TensorFlow, IBM Watson, Amazon Lex and Sky Learn.
Hourly rate: < $25 / Headquarters: Trivandrum, India/ Founded: 2012 / Employees: 78/ Contact: +918089000630
Website: https://www.accubits.com
Wimbledon is not only place for Grand Slam, it is also a home for one of the best artificial intelligence companies. Starting from 2007, Beyond Analysis is an award-winning IT agency, a trustful partner of providing AI soultions for Visa, DFS, Travelport, Superdry, Flight Centre and others. Being experienced in implementation of AI tools, the company strongly believes it helps to improve work efficiency, stimulate growth, and increase profits. They are a bit philosophical too.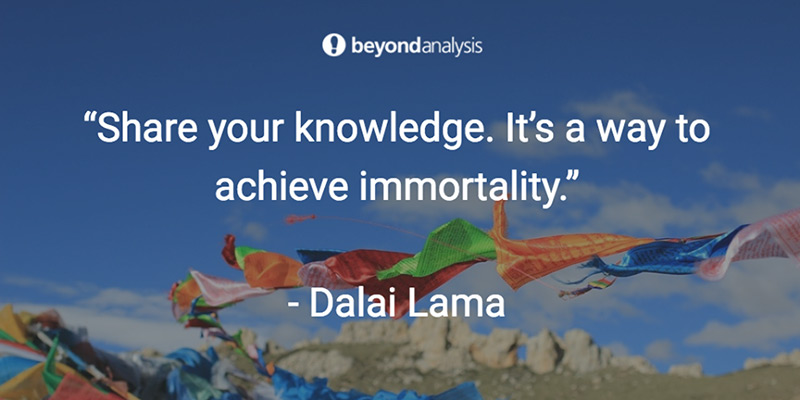 Hourly rate: $100 – $149 / Headquarters:Wimbledon, UK / Founded: 2007 / Employees: 21 / Contact: +4402034324323
Website: https://www.beyondanalysis.co.uk/
Reaching far beyond the domestic market, DataRoot Labs became a part of an international community of top AI developers. A full-cycle data science and artificial intelligence company, DataRoot has successfully launched over 50 projects for clients from North America, UK, Netherlands, Israel. With expertise in deep learning, computer vision, NLU, the company is able to build and deploy AI-enabled solutions for education, financial services, gambling, healthcare and transportation industries.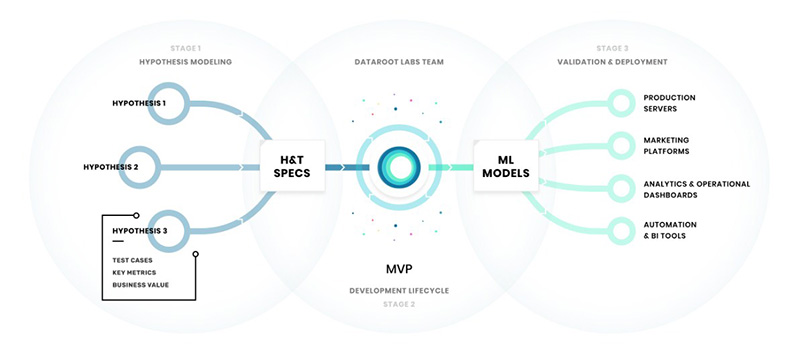 Hourly rate: $50 – $99  / Headquarters: Kyiv, Ukraine/ Founded: 2016 / Employees: 17/ Contact: +3800211235
Website: https://datarootlabs.com/
Andersen is capable to develop either custom, mobile or web solution with AI technology implementation. Today, the company has collaborated with over 12 largest corporations and finished more than 670 projects among which were those that include AI development and integration. As an innovative software development company, Andersen delivers Artificial Intelligence & Machine Learning services for a wide variety of industries such as Healthcare, Fintech, Retail, Entertainment, Video, Multimedia, and others. 
Hourly rate: $25 – $49 / Headquarters: Minsk, Belarus / Founded: 2007 / Employees: 961 / Contact: vn@andersenlab.com
Website: https://www.andersenlab.com/
Delivering high-tech products to enterprises, SparkBeyond is quite familiar with technologies and tools, able to boost work efficiency. They are fully engaged in AI services, having developed its own AI-powered research engine, which can be applied in finances, manufacturing, energy, eCommerce. For research and problem solving, company has also launched SparkBeyond Discovery Platform, which helps to analyze billions of possible hypotheses and scan huge amounts of data.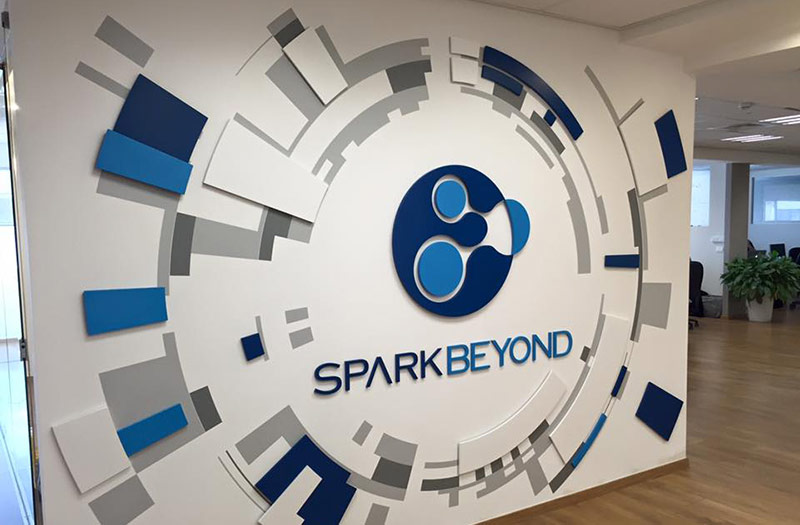 Hourly rate: $100 – $149/ Headquarters: Netanya, Israel/ Founded: 2013/ Employees: 86/ Contact: info@sparkbeyond.com
Website: http://www.sparkbeyond.com
With 20 years of experience in content management, business intelligence and AI technologies (also partnering with IBM), Dayhuff Group isn't boasting when they call themselves one of the leading AI development agencies. With 200 projects behind, this AI company from the USA offers machine learning solutions tailored for insurance, finances, retail, manufacturing, distribution, etc. The firm is oriented toward solving the problems of collecting, managing and converting data, thus makes it possible to boost the workflows efficiency.
Hourly rate: $150 – $199 / Headquarters: Worthington, US / Founded: 1997/ Employees: 29/ Contact: +16148549999
Website: http://www.dayhuffgroup.com
A small but talented group of engineers aiming to make a revolution in its market niche. Going little by little, Wildebeest is equally engaged in AI, web development, custom software development, mobile app development and UI/UX design. Working mainly with the startups, the company has also delivered for tech giants like Google, Microsoft, Disney, Netflix, Foursquare and Hulu. An excellent example of their work can be an educational app, ordered by Google and built using Google App Engine.
Hourly rate: $150 – $199 / Headquarters: Marina del Rey, US / Founded: 2014 / Employees: 5 / Contact: +14246457552
Website: http://wildebee.st
Intellectsoft company was founded in 2007 with 6 offices around the world, wherein its headquarter in Palo Alto, California. It is a software development company that provides software solutions using such modern technologies as IoT, ML & AI, Blockchain, AR & VR. The company had already delivered projects for big, mid and small enterprises, wherein 35 of them are Fortune 500 companies.
Intellectsoft has expertise in Machine & Deep Learning, NLP, Image Processing & Video Analytics, Data Lakes & Cloud IoT. It is capable to give the following AI services:
Custom AI Software and Model Development
Third-party APIs and AI-ready cloud platforms integration
AI DevOps & Lifecycle Management
The company provides Construction, Healthcare, Insurance, Retail & eCommerce, Logistics & Automotive, Travel & Hospitality industries with high-quality AI solutions.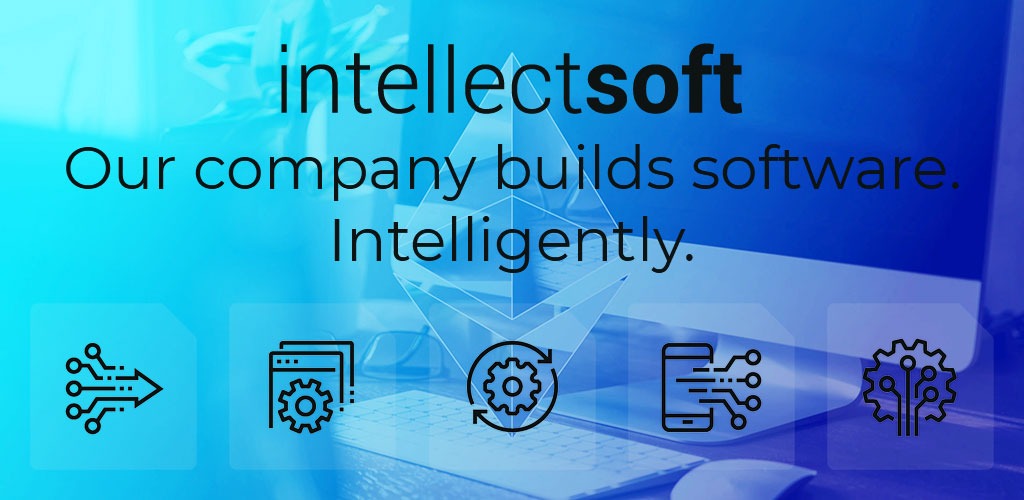 Hourly rate: $25 – $49 / Headquarters: Palo Alto, US / Founded: 2007 / Employees: 250 – 999 / Contact:+1 650 300 4335
Website: www.intellectsoft.net
Octal IT Solution is an AI & ML solutions provider for Web, Mobile, and Desktop. The company was founded in 2007 and has presences in the UK, India, and Singapore. It counts over 150 employees, and its portfolio consists of more than 1100 mobile & web apps for 500+ clients across the globe. Octal IT Solution is especially good in Business Intelligence software development, and it offers the following BI solutions:
BI mobile apps and dashboards
Data Visualization
Business Analytics
Enterprise reporting
BI Consultation
Clients from such industries as Travel, Education, eCommerce, Banking, Fitness, Healthcare, Entertainment are serviced by the company.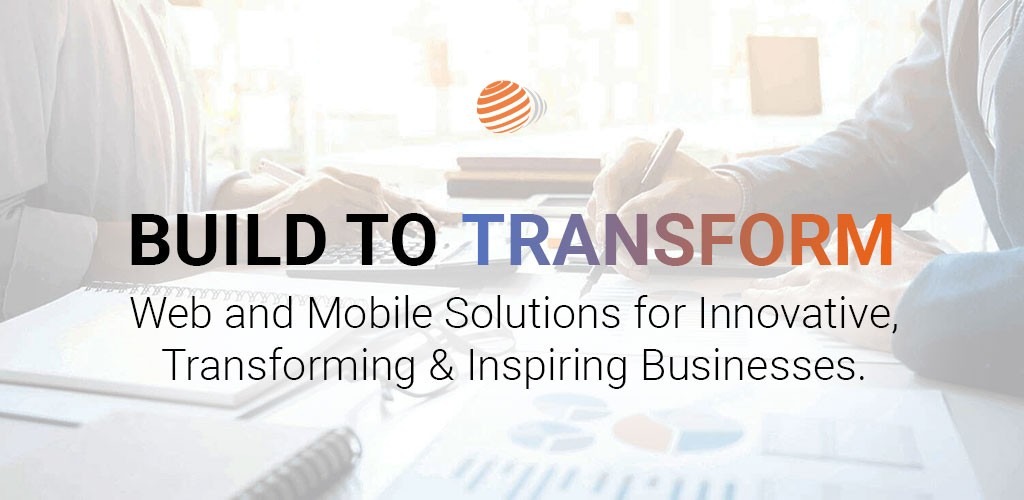 Hourly rate: $25 – $49 / Headquarters: Sarasota, US / Founded: 2008 / Employees: 50 – 249 / Contact: +1 817 717 1793
Website: www.octalsoftware.com
Apriorit started its way in 2002 as a software development company based in Kyiv, Ukraine and Dover, US. Currently, its headcount has grown to over 400 employees. The company is science-oriented, so it offers services that help to form clients` products smarter and more flexible.
Apriorit has expertise in Cloud Computing, Virtualization, Data Processing & Management, AI & ML. As for Artificial Intelligence, the company is able to deliver the following services:
Video stream processing
Image processing and 3D visualization
Neural networks analysis and performance optimization
Automated malware detection and analysis
Apriorit's developers can create AI solutions using all programming languages (including C, C++, and Python), over 10 AI tools and frameworks, and more than 12 AI algorithms and models.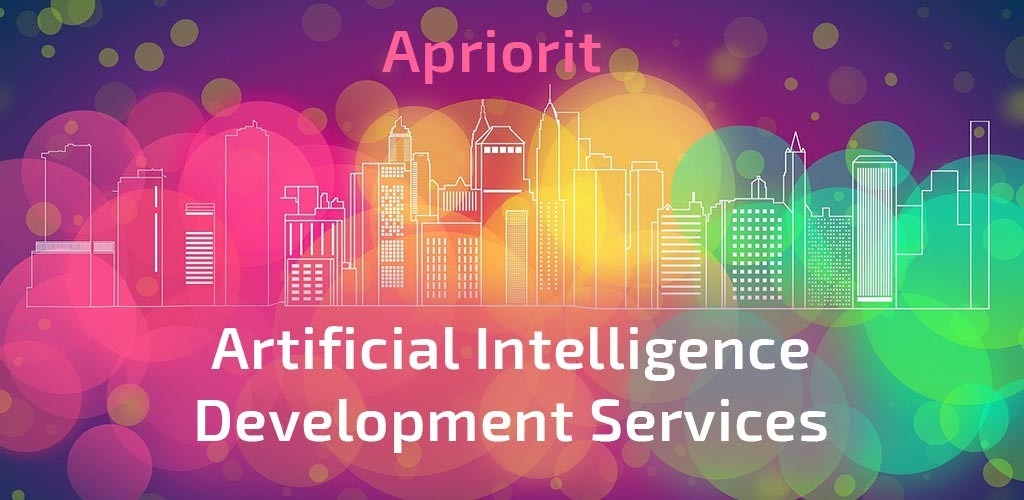 Hourly rate: $25 – $49 / Headquarters: Dover, US / Founded: 2002 / Employees: 50 – 249 / Contact: +1 202 780 9339
Website: www.apriorit.com
Celadon is an AI & ML development company that also provides web, mobile, design, testing and consulting services. Founded in 2016, the company is based in Minsk, Belarus and counts less than 50 employees. It works with JavaScript and Python technologies and serves startups as well as businesses of any size. Celadon creates software solutions based on custom attitude. It is capable to work with the following Artificial Intelligence directions:
Machine Learning
Computer Vision
Data Science
NLP & Neural Networks
Chatbots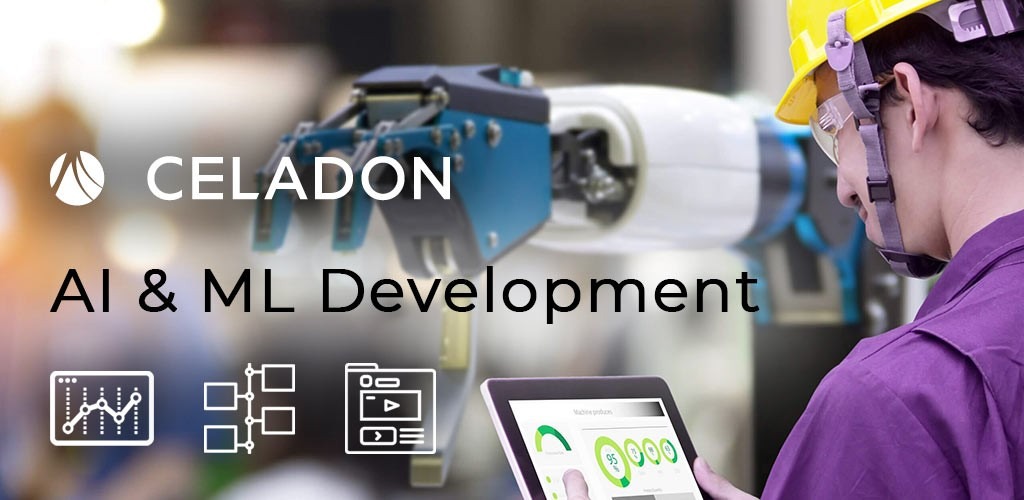 Hourly rate: $25 – $49 / Headquarters: Minsk, Belarus / Founded: 2016 / Employees: 10 – 49 / Contact: +1 7738015922
Website: celadonsoft.com
8allocate. is a software and AI development company. They were founded in 2017 and based in Kiev, Ukraine, with offices in Tallinn, Estonia, and Los Angeles. The team of 50+ developers specializes in custom software development, AI, and eCommerce development.
The company mainly collaborates with midmarket clients from financial sector, business sector and eCommerce. On their website they say that they have experience in developing a range of apps that use Artificial Intelligence and machine learning.
As an artificial intelligence development company they have created AI solutions in these fields:
Capital management
Financial advisory
Payments and money transfer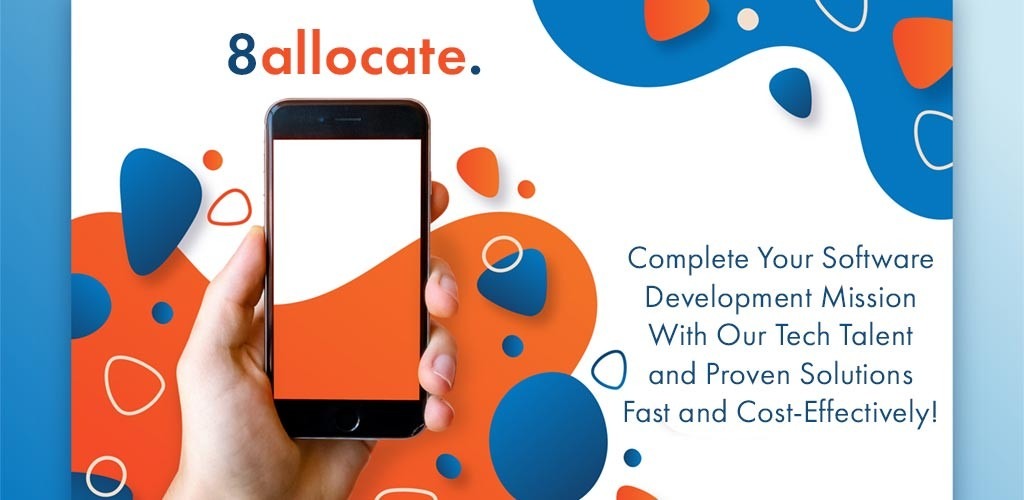 Hourly rate: $25 – $49 / Headquarters: Kyiv, Ukraine / Founded: 2015 / Employees: 50 – 249 / Contact: +380 4435 349 02
Website: www.8allocate.com
InData Labs is a data science company established in 2014 with offices in the USA, Cyprus, Belarus, Singapore. Its team made of over 50 specialists in AI, ML, Computer Vision, BI, and Big Data. Around 40 projects were successfully delivered by the company for clients around the world. The company offers a really wide range of AI services:
AI, ML, BI development and consulting
Computer Vision
Text Analysis & Predictive Analytics
Advanced-Data Analysis, Data Capture, Extraction, and Processing
Optical Character Recognition & Natural Language Processing
InData Labs provides AI development for such key industries as Finance, Digital Health, Entertainment, Travel, Advertising, and eCommerce.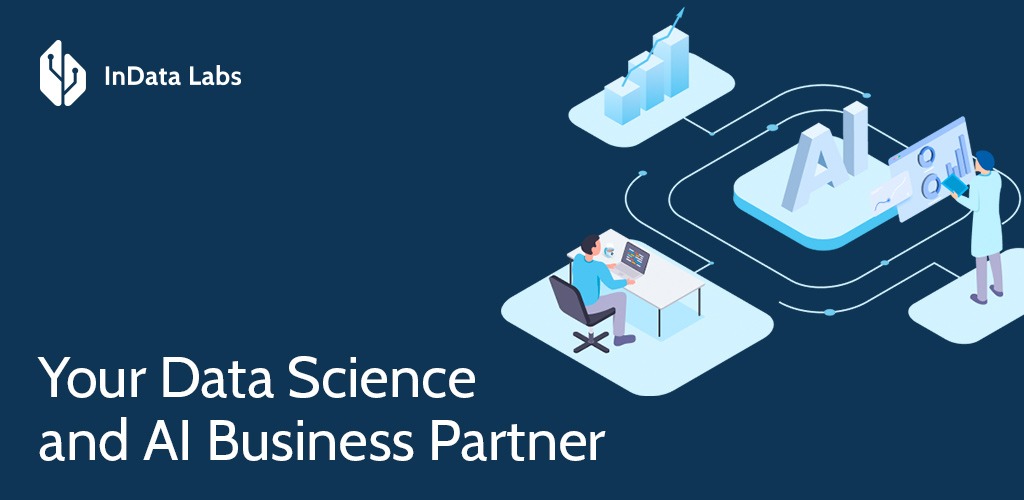 Hourly rate: $50 – $99 / Headquarters: Minsk, Belarus / Founded: 2014 / Employees: 10 – 49 / Contact: +375 29 19 916 44
Website: https://indatalabs.com/
Achievion Solutions was founded in 2013 and first started as a mobile app and web development company. But soon realized that they need to always stay on top of existing trends such as AI, big data and blockchain. One of their main goals of this AI development company is to develop AI software that is powered by neural networks to simplify routine tasks, and create personalized UX.
They propose such advanced technologies as: image, speech and face recognition. Achievion uses advanced neural networks that are capable of solving complex problems and recognize difficult patterns.
AI created by Achieveon solution is working at the front of the finance, retail and healthcare industries. Currently AI is a critical component in these systems that can take care of:
Spotting anomalies
Calculating risks
Predicting possible outcome
Other real-world applications

Hourly rate: $50 – $99 / Headquarters: McLean, US / Founded: 2013 / Employees: 10 – 49 / Contact: +1 7039090547
Website: www.achievion.com
Evergreen is a software development and business solutions company that is based in Kyiv, Ukraine. They have started in 2009 and now their team consists of about 20 works mainly with mid-market clients in a variety of industries. This AI development company uses Tensorflow and Corezoid technologies for designing their projects.
Thanks to the Corezoid Evergreen has significantly shortened the development time, this technology allows to write one Chatbot logic code that can instantly work with a number of messengers, such as web chat, Viber, Facebook Messenger, GroupMe, Kik, Skype, Slack, Telegram, SMS and many others.
The areas of their expertise are: AI development, web development, custom software development, IoT development, UX/UI design.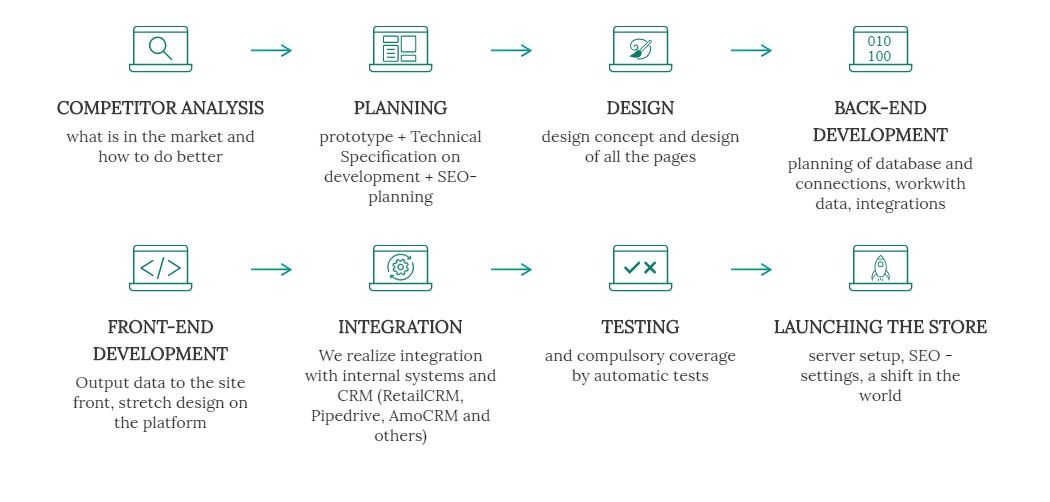 Hourly rate: $25 – $49 / Headquarters: Kyiv, Ukraine / Founded: 2009 / Employees: 10 – 49 / Contact: +380963350047
Website: evergreen.team
STX Next is a Poland-based company with 7 offices that started its way in 2005. Since the year of establishment, STX Next has successfully finished over 350 projects for over 130 clients around the world. STX Next is a Python development company, at first turn. Over 170 full-stack Python developers from the total amount of 280 works there. But it also is highly specialized in ML & AI, product design & testing.
As for ML & AI services, the company is able to offer the following:
NLP & Speech Recognition & Chatbots
Recommendation Systems & Anomaly Detection
Statistical Modeling, Classification, Regression, and Clustering
Third-party cloud-based ML services (such as AWS, Google Cloud, and Azure)
ML consulting
Such technologies as Keras, Scikit-Learn, Pandas, PyTorch, TensorFlow, XGBoost are used by the company for delivering ML & AI services.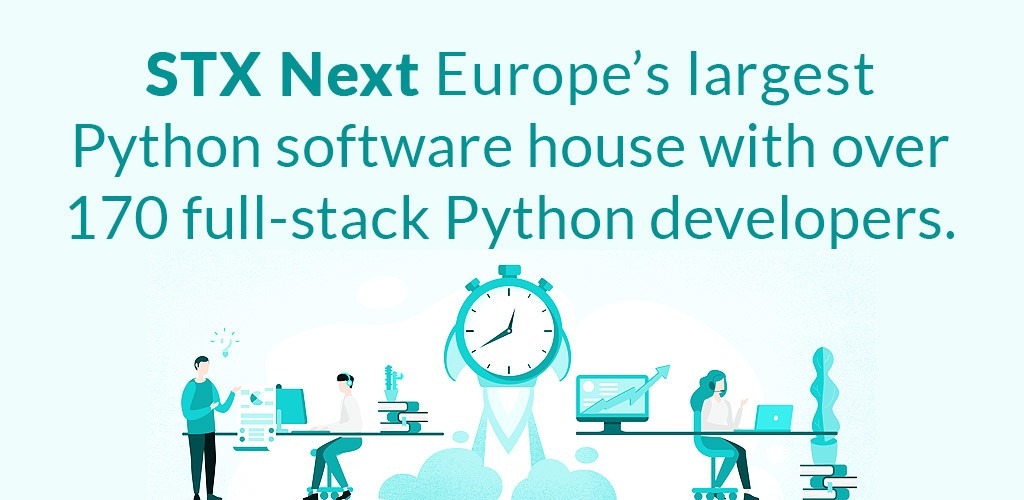 Hourly rate: $50 – $49 / Headquarters: Poznan, Poland / Founded: 2005 / Employees: 250 – 999 / Contact: +48 512 914 236
Website: www.http://stxnext.com
Founded in 2011, AppsChopper is a mobile app development company that also open to implementing AI, ML, IoT, and Blockchain app solutions. It has three offices in New York, Walpole, and Boston. And, more than 250 clients have been satisfied with AppsChopper`s software development services. The company can provide a client with a custom smart app for any mobile device. At the same time, it offers the following Artificial Intelligence services:
Image & Video processing
Natural language processing
Chatbot development
Data Analysis
AppsChopper develops AI solutions for such verticals as Education, Healthcare, Travel, Navigation, Retail, Social Networking.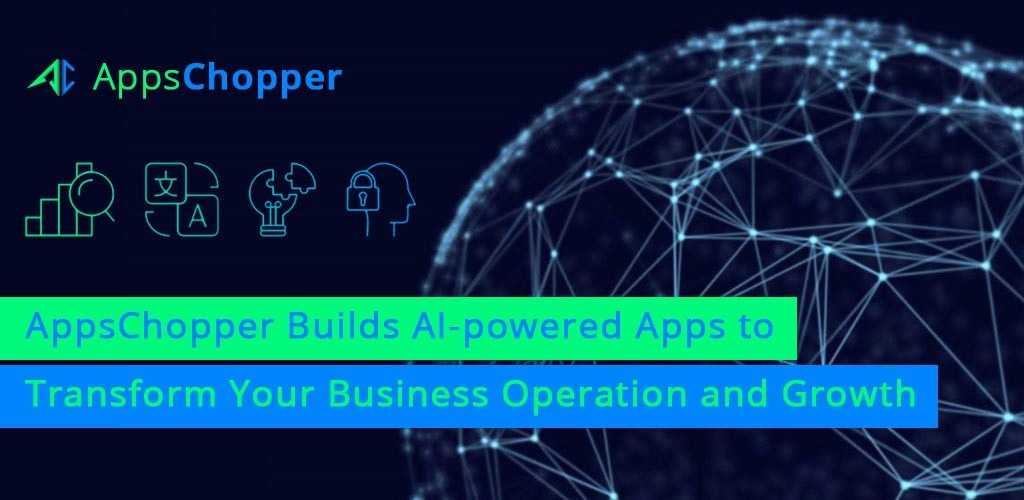 Hourly rate: $50 – $49 / Headquarters: New York, US / Founded: 2011 / Employees: 50 – 249 / Contact: +1(302) 597-9039
Website: www.appschopper.com
How do Artificial Intelligence development companies work?
Basically, there are two types of AI development companies. The first type provides AI platforms. They allow developers and data scientists to build models according to the specific business needs with the help of their end-to-end service. It is also called AI outsourcing or Artificial Intelligence as a Service (AIaaS). It is a great choice if you want to try out AI for various purposes without large initial investment and then to scale.
The most known industry players here are Amazon Machine Learning, Microsoft Cognitive Services, Google Cloud Machine Learning, IBM Watson. For example, IBM charges for Natural Language Understanding services $0.003/ NLU item for first 1-250,000 items (a Standard Plan), Google ML charges $1.00 per entity, Amazon Comprehend will cost you $3 per hour +$0.50 per month for model management, + $0.0001 per one entity recognition (or less, depends on the bulk) Microsoft Azure LUIS price is $1.50 per 1,000 transactions. All the platforms offer free plans limited in abilities and a number of entities, etc. But you'll need at least one qualified engineer in order to use these services.
The second type provides specific solutions and works in a narrow field, speaking about technology or about the industry. E.g., AI development companies deal only with computer vision/image recognition (in various industries) or develop HealthCare solutions in various subfields of AI. You can hire these specialists who will understand your specific business needs, develop and deploy AI for your business. A project related to NLU usually costs at least $50K.
What services do AI development companies provide?
The business value of using AI comes from efficiency gains, opportunities to personalize the customer experience, better decision-making, ability to increase sales and reduce the cost of producing and delivering products and services. AI techniques help to increase customer growth and retention – customer behavior analysis, reputation monitoring, virtual assistants (support service), etc. AI market predictions and smart automation of processes help reduce costs and increase sales.
In general, Artificial Intelligence development companies can provide the following services:
Automation of repetitive tasks
Computer Vision (image, object, and facial recognition)
Natural Language Processing (voice interfaces, chatbots, text mining like in social media sentiment analysis)
Data analysis, forecasting and product recommendations
In fact, the majority of AI development companies offer industry-specific services. For example, in finance & economics, AI systems are used to predict prices in stock markets. AI systems in transportation are not only about self-driving cars but also about much simpler and closer to us tasks, e.g. to define trip price and optimal route. In retail, visual recognition can be used to catch physical information from the shelves and convert them into data (for example, maintain stock, build planogram, etc).
AI  companies VS freelancers
AI consultants are people and firms who analyze your business and give you advice on how you can boost it using AI. They develop the strategy, help to find the right talents and monitor the solution implementation.
Speaking about the freelancers – well, they can be good to mediate between the business and a big company. Often, the most profitable way is to use the AI platform like IBM or Google AI. But it is not easy for a business-owner himself or even for an in-house developers team so the solution to hire a freelancer to take care of AI implementation may be the best one. But standalone projects in this field are not to be entrusted to freelancers as it is really hard to perform such a large scope of work alone.
How to choose the best AI development company?
Criteria which will help you to choose the best suitable AI development company:
Understand your needs. First of all, ask yourself why you need an AI development company. Do you want just to keep up with the progress or to impress your customers by using cutting edge technology? Do you have a specific problem that you want to solve with the help of artificial intelligence? For what kind of business do you need it? Also, in some cases, it is a good idea to check for ready solutions (for example, if you need a customer service chatbot, you can find a pre-made assistant and easily customize it for your business), and sometimes you need a lot of R&D for something really innovative. For example, there are niche market leaders who provide high-quality AI solutions, say, for self-driving vehicles or healthcare. But they are only great in implementing their products and won't help embody your ideas.
Check whether the company really works with Artificial Intelligence or only uses the hype. How much can the company representatives tell you about their AI development? An experienced company will have no problems to explain how their AI actually works. They should be able to tell it in detail and with certainty.
The company should have proven experience. Maybe, the developers have heard about AI technology but never worked with it before. The portfolio of successful projects and satisfied customers are the best proof. Also, it will inspire at least some certainty in the viability of the vendor. There are too many AI startups that appear and vanish and you don't want to hire somebody who will not be here in a year. Also, being for a while on the market speaks for the security of the chosen company. Some AI projects may demand you disclosing sensitive data, for example, to prepare training sets for Machine Learning.
Cooperation model. In this technology, price matters. AI projects usually require a lot of R&D and sometimes the price can be higher than all revenue you most possibly will get. So think whether the company you choose can deliver the best result for the money they want.
Ask your prospective provider the following questions:
What services does the Artificial Intelligence development company offer?
As we have already pointed out, you have primarily to decide what problem you need to solve. Then, you can figure out by yourself or with the help of a consultant what subfield of AI you need. For example, if you need image recognition for your retail shop, you need computer vision service, and if you want a voice assistant – speech recognition and generation.
How experienced is the team?
Because of all this hype, there are a lot of online courses on AI in general and its various subfields. Quite often, the engineers try to master quickly a new skill and they even gain the necessary theoretical knowledge. But they have not so many opportunities to practice. It is especially true if you deal with a small AI development company or team. Be careful and ask about their previous experience in the field.
How much does the Artificial Intelligence development company charge?
Some experts say estimation of an AI project can be so difficult that it is necessary to build an AI system that will do this job. The important thing here is that usually AI engineer's hourly rates are higher than those of other specialties, maybe, except security. The diversification of skills is huge and, often, the staff has to learn new methods for your project. Also, it depends on the R&D and on who is paying for it. Not to mention that the price depends on the country where the company is situated, its name and its time on the market.
How long does it take to get results?
As always, it depends on the project, but one thing is sure – with real AI, you cannot expect to get results soon. Surely, it depends on the task, area, and whether you need a lot of R&D or a ready-made solution. For example, if you need a smart chatbot in English, you can use one of the pre-trained programs and customize it. You can have it operating in a month or even in a week. But suppose you need one in a rarely used language, and your business is not just a common retail/restaurant/healthcare, and you want it to act "natural and humanlike". You can get stuck for more than a year. Machine learning and Computer Vision projects can last for years, too.
Best projects, portfolio, clients
As we have mentioned, it is important to check whether the engineers of your future AI partner have real hands-on experience with the AI technology under consideration. Surely, the name of a well-known company among customers speaks for itself. But what about smaller AI development companies? Try to contact their previous clients and to ask about the details of working with the provider. If it is possible, try the app or the service the company you want to hire produced.
Certificates / credentials
There are certifications confirming that an engineer can build AI applications and certifications focused on AI strategic applications in a business setting. The certifications by Stanford University, Microsoft and IBM are the best in terms of practice. CFTE's AI in Finance and MIT: Artificial Intelligence are the best for business planning.
Recommendations and referrals.
We don't mean the testimonials AI development companies place on their websites. The best thing is when one of your business partners can recommend a company, so try and ask around. Or, if you found an AI company by yourself, ask them about recommendation letters from other customers.
Reviews, feedbacks, and ratings.
Always check reviews, feedbacks and ratings, though don't decide on who you want to hire judging only by this. Big and reputable companies monitor their brand image and take care of addressing public negative responses, and smaller companies can buy reviews and positive ratings, as well as negative reviews for their rivals.
Does the Artificial Intelligence development company provide any draft estimation, demo or trial period?
With AI, the draft estimation is especially important. Often, the projects are quite unpredictable and the engineers won't be able to provide the precise estimation. Some companies make vague statements about it. So you need to get the draft estimation. If you choose an AIaaS model check whether they offer a trial version or a demo and whether it is limited in functionality or/and only in time.
Know a great AI development company? Feel free to send your suggestions and share the article.
FAQ
Q: What qualifies as Artificial Intelligence?
A: Any simulation of human intelligence processes - or cognitive activity - by machines is viewed as Artificial Intelligence. In practice, it can be machine learning, natural language processing, automation, computer vision, speech recognition, and generation, etc.
Q: What are the best AI development companies for banking?
A: 4Paradigm, BioCatch, HyperScience, DataVisor, Behavox, AppZen.
Q: What are the best AI development companies for retail?
A: TwentyBN, Abeja, Signifyd, AiFi, Sift.
Q: What are the best machine learning and AI companies?
A: How H2O.ai, DataRobot, 1010data, Directly, Quantexa.
Q: How much does AI cost?
A: It depends on the project and the vendor. For example, a chatbot with ML cost starts from $6.000.
Q: What are the best AI platforms?
A: Microsoft Azure, TensorFlow, API.AI, DialogFlow, Meya.
Q: What is cognitive computing and what are the best cognitive computing companies?
A: In fact, cognitive computing is a mixture of AI technologies and services. These buzzwords are associated with and probably invented by IBM. Many companies provide the same services but don't call it cognitive computing.
Q: Do I need an AI development company?
A: Many sources claim that every firm needs an AI strategy today. But sometimes the best results can be achieved with other methods. Consider that, for now, implementing AI may be complex, expensive and unpredictable. But in other cases, especially when you don't need much R&D and can just get a ready solution and customize it, it will be profitable. In general, it depends on the problem you want to solve.
Q: Should I get a Neural Network to solve my problem?
A: There was a great hype about this particular technology but it is not that good for most business needs. The results are unpredictable, they need plenty of data and time (and money) to develop and train. Most probably, you don't need a Neural Network.
Q: What industries should partner with AI development companies?
A: AI is most relevant for CyberSecurity, Business Intelligence, Healthcare, Retail, and Manufacturing. It can also be very beneficial for Logistics, Agriculture, Energy, and Mining.
Q: Do I need to hire an AI development company for my small business?
A: It depends on your industry and on the specific problems you want to solve. For example, data-driven business is more likely to need AI. You can use AI for customer support, analytics, process automation. However, in many cases, you don't need to exactly hire an AI company, you can use some AI-ready customizable solutions from the box.
Q: What AI development company can do the best chatbot for my customer support or call center?
A: The best companies to build a chatbot are BotsCrew, Chatbots.Studio and Unibot. Also, your in-house developers may be able to train a great virtual assistant using IBM Watson or DialogFlow platforms.
Q: What are the best AI development companies working with image recognition?
A: Clarifai, TripleLift, Trax Image Recognition, restb.ai. You can also use Google or IBM services.
Q: Are there any scandals about AI development companies?
A: Yes, some big AI companies from time to time get into trouble, like IBM's failure with MD Anderson, Baidu cheating in a competition, Amazon AI recruiting tool appearing to be gender-biased.
Q: What are the risks and challenges of hiring an AI development company?
A: Major risks are a possible absence of results or wrong results (like the wrong prediction) and security issues. The challenges are the difficulty of integration of new processes into an existing ecosystem, technologies immaturity, the absence of the understanding of new technologies by your staff.
Q: Is it better to use an AI platform or hire an AI development company?
A: In most cases, especially for small business, it is more profitable to use a platform, if you have in-house developers. Often, the small AI companies, in fact, use the platforms to accomplish your project anyway.