In continuation of our "bests" series (previously Content marketing agencies, Video production companies, Graphic design companies) we'd like to add another one. Best lead generation companies this time, hiring which one could potentially take business to a next level.
Also, instead of giving praise to enthusiastic teams, awards, pompous descriptions, etc. we'll try to focus on concrete figures. We highlight minimum/average project costs, campaign results, approaches and tools, top clients. Thereby, you, the business owner, the operational manager, the marketer, hopefully will be able to select the right one for you.
Top lead generation companies to consider
Services: on-demand contact data, demographic data, event data, database validation, email and phone verification, outbound sale strategy.
Project example:
Reliant Parking, Dec 2017 and ongoing. Leadium was chosen for designing an outbound sales program. Leadium generated more than 60 leads for a short time, that quickly converted into business meetings for Reliant. Over 16K emails has been generated so far, with a 46% response rate.

Services: data verification, miss data filling, database cleaning, trade show marketing, social media management, email marketing, market research, customer onboarding/support.
Project example:
BigCommerce, 1 year. EBQ team helped BigCommerce get their new sales reps client  appointments. Thanks to EBQ, BigCommerce also got enough experience and knowledge to launch their internal lead generation effort. Over a year, EBQ delivered 468 leads setting 40-60 appointments per month.
Services: B2B lead generation, appointment setting, multi-channel marketing, data verification, deduplication, database management, account-based marketing (ABM), SEO, SMM. 
Project example:
Callbox initiated a telemarketing campaign for an undisclosed data solutions provider. The goal was to sign up participants to events and distribute free ebooks. As a result, Callbox brought up  165 qualified leads, that proved an effective market entry point. 

Services: lead generation via LinkedIn and email campaigns, market research, inbound marketing, email pitch, contact lists, sales facilitation. 
Project example:
US IT-service company, 6 months. First 2 months of cooperation delivered 4 new big real deals for the client. By the end of the project, there were 27 new prospects and the company generated 30% more revenue compared with the previous year. 
Services: face-to-face meetings setting, telephone lead generation campaigns, phone surveys, database management, calling lists purchasing, events promotion.  
Project example:
SAP Coastal Range Systems, 1 year. To increase qualified leads in Canadian and US markets, SAP hired LGI as one of the best lead generation companies. As a result, 162 qualified leads were found, that, in turn, generated over $1M in potential revenue for this big tech company in computer software/hardware industry.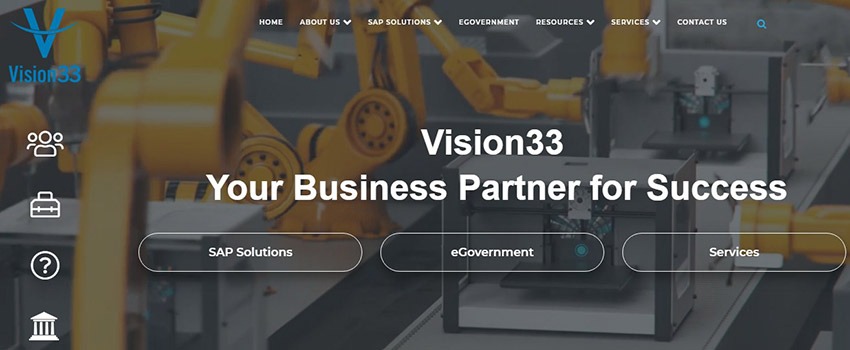 Services: appointments, cold calls, decision makers identification, lead qualification, sales  team, lead lists updating, membership campaigns, client retention calls, follow up email campaigns.
Project example:
A B2B outbound call center for big data services provider, 6 years. To help find decision-makers, to provide list updates and real lead qualification, VSA continues to deliver quality sales appointments globally.
Services: demand generation, B2B lead generation, teleprospecting, C-level appointment setting, IT lead generation, lead nurturing, customer profiling, webinar registration, contacting target audience by phone/email. 
Project example:
Upsell software products in the USA, 1 year. For accounts in the US and Canada, Extended Presence lead generation company was hired. This resulted in 180 appointments with key decision-makers in 8 months, 85% of which continued on to second appointment.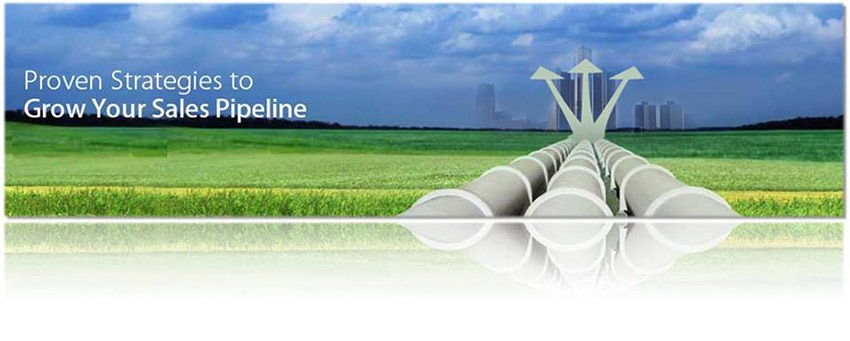 Services: local marketing, social media marketing, email campaigns, lead search, website optimization for search, display advertising, database management and business intelligence interfaces.
Project example:
New distributors for a manufacturer, 5 months. In 2013 LeadgenCompass, one of the top US lead generation companies, helped increase the number of leads for a niche market. Many content pages were created that ended up in lots of web traffic and 150+ new accounts.
Services: demand B2B sales, appointment setting, digital / direct marketing campaigns, market analysis, lead scoring, sales training, post-campaign analysis, go-to-market planning, customer acquisition advice, trade show activities.
Project example:
Toshiba Canada, 6 months. To improve sales of Toshiba laptops 360Leads team developed a campaign of digital advertising, personal visits, etc. A record of 200% higher click-through rate was set online, also delivering over 1,000 sales meetings.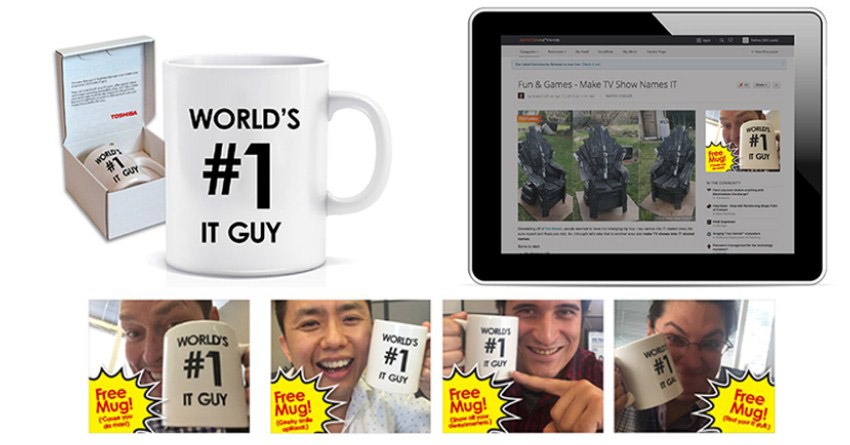 Services: calling / scheduling prospects, sales, lead qualification, identifying decision-makers, direct response marketing, outbound leads, reminder calls, data hygiene, event support, customer surveys. 
Project example:
30-days lead generation program for a Fortune 500 client, who targeted better ROI in environment field. Ameridial took up the challenge, causing 68% lead conversion rate, high  productivity for the first 200 hours of calling.
Services: contacting prospective customers, webinar product demonstration, custom campaigns, database scrubbing, market research, customer surveys, lead generation via cold calling. 
Project example:
Sappi, a call center for paper manufacturer – ongoing. OnBrand24 also provides inbound customer service, order processing, reporting, database maintenance, promotional programs.
Services: identifying influencers, sales process review, CRM, B2B lead generation, call scripts, sales outsourcing, data management, sales training program, strategic planning, staffing.
Project example:
Keubix, a SaaS company in the transportation industry. SalesRoads created an internal sales team to set appointments with freemium users. This allowed Kuebix account managers to upsell premium products. In the end, 966 appointments for Kuebix were reached, and cold calling campaign generated new interest in Kuebix.
Services: multiple tools to form lead lists, sales meetings booking, customer segmentation, prospecting strategy, niche outreach planning, research and business analytics.
Project example:
Hilton Publishing, 1 year. The client needed leads pipeline for hospitals. Smashdeck provided 27 leads generated per month, 110 new qualified leads in total, amounting to a 12% higher  conversion rate.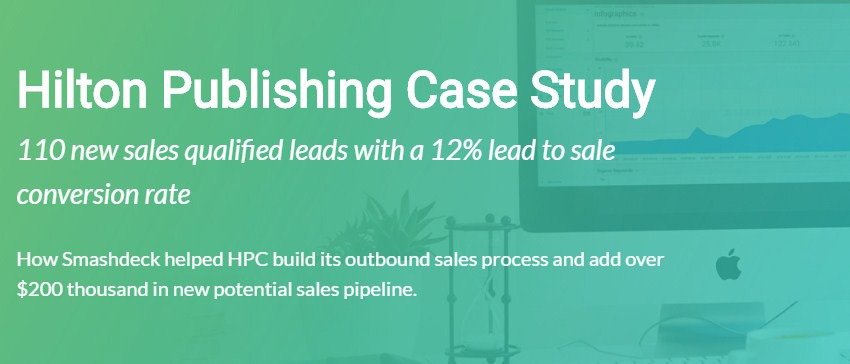 Services: meetings setting with decision makers and influencers, lead generation options at cost-per-lead basis, content syndication (target audience, relevant data, lead qualification), sales outsourcing.
Project example:
Lead campaign for Emergn, management/consulting company. The goal was finding the right  people and organizations to grow business. Internal Results instituted a program that had delivered over 200 qualified leads and improved overall ROI.
Services: online lead generation campaigns, data driven strategies, content strategy, content marketing, copywriting, conversion rate optimization, A/B testing, heat maps, customer surveys, sales process analysis, email marketing. 
Project example:
Acumen Data Systems, a new website. To get qualified leads, the GI team had rewritten Acumen's website in view of target audience and search visitor intent. Thanks to the effort, the client achieved a 230% traffic increase and 125% more conversions.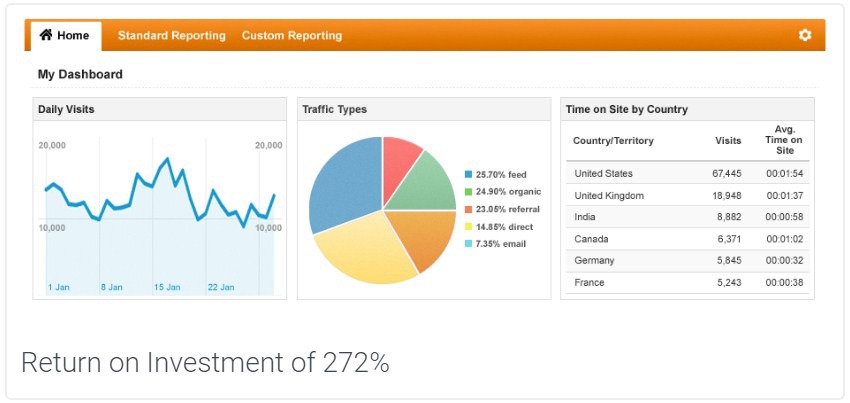 Services: demand generation, marketing automation, outbound marketing, enterprise leads, cost-per-lead basis, targeting, custom research, account-based marketing, customer insights.
Project example:
Fortune 1000 tech company, 1 year. OpGen Media provided lead generation campaign, as well as content production, intent research.  The team successfully turned the customer's initial $40k investment into $360k revenue, which meant 9-fold ROI increase.
Services: data audit, GDPR compliance audits, prospecting, identifying target markets, email configuration, deliverability testing, response tracking, content creation, lead qualification.
Project example:
Böcker, 1 year. A German construction company turned to Emberson LeadGen to enter the UK market. The target was achieved – 350 visitors to BöckerFest and Vertikal Days events, moreover one order from Emberson leads covered the annual lead generation costs.

Services: research, marketing strategy, content marketing, brand positioning, surveys, data processing, questionnaire design, project management, defining target accounts and audiences.  
Project example:
Appointments for a US bank, 2 months. The client wanted marketing-qualified leads (MQL) from the list of target 1,000 corporates. IResearch scrutinized the list, conducted surveys and calls. This resulted in 250 MQLs and a 37% increase in appointments.
Services: keyword research, PPC networks, smart retargeting, competitor research, text/image ad split testing, conversion and call tracking, content creation, drone videography, video marketing, Google AdWords management, social media management.
Project example:
Park Avenue Limousine, 1 year. To boost sales, the company delivered lead generation and PPC campaigns, reducing cost per lead by 72%. Website traffic grew by 250% in 3 months.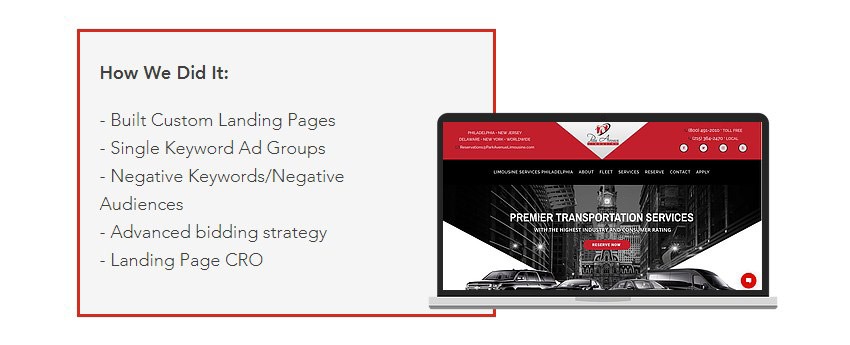 Services: content marketing, white paper distribution, sales webcasts, email marketing, SMS marketing, mobile banners, customer acquisition, SEO, ad targeting, SMM, PPC, online PR, press releases. 
Project example:
Take Charge America, financial non-profit. They hired Lucid Agency as one of the renowned US  lead generation companies and tasked it with cost-per-conversion lowering. In the end, the conversion rate increased by 130%, while the cost per lead went down by 50%, saving around $1M.