As of 15 years of existence, Shopify has become very popular and one of the biggest eCommerce platforms. It is chosen by enterprises not only for its settings simplicity but also for capabilities variety and cheaper cost. Shopify provides a range of marketing and content tools, payment gateways, support, etc. The large community of Shopify developers is there, and we would like to make it even easier by making a shortlist of top Shopify development companies.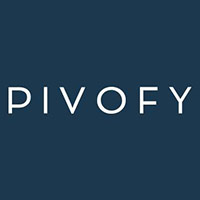 Pivofy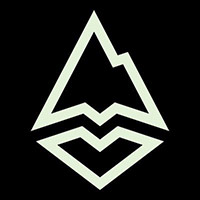 Monumental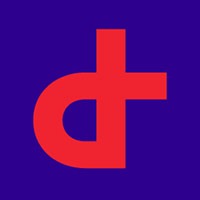 Diff Agency
Ecommerce, web apps
Shopify design, strategy
Usability testing
Visit website
20 best Shopify development companies
The list was formed by scrutinizing Shopify expert companies, that counted over a 100. The analysis was based on companies' history, portfolio and its quality feedbacks, pricing policy through general and Shopify points. We'll also add one representative project from portfolios, where obviously one may find dozens more to explore. 
From: USA | Founded: 1999 | Hourly rate: $149
Absolute Web Services is mainly known as a development provider of eCommerce software based on such platforms like Magento, Shopify, WooCommerce, BigCommerce. It is a team of more than 60 certified specialists. They are also official partners of Google, HubSpot, Shopify, Magento and Amazon.
One of Absolute Web Services projects was Redemption, an Italian fashion brand. They required a complete Shopify website redesign and handling of huge data volumes. In the end, they got a fresh  website with a new custom Shopify theme, lookbooks, wishlist, product filtering, events module, several integrations and email marketing automation.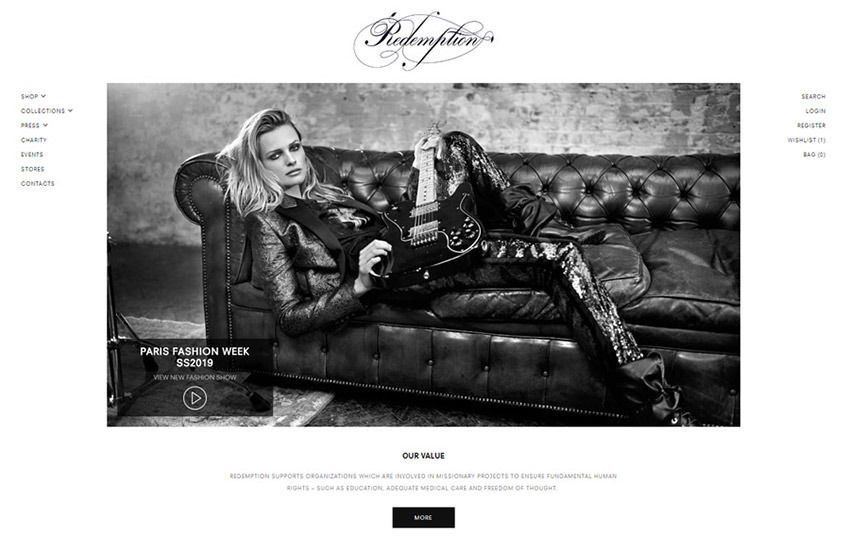 From: USA | Founded: 2012 | Hourly rate: $199
The company is focused on web development and design for eCommerce, digital marketing. Shopify, WordPress, WooCommerce, ShipStation are their main platforms, as well as integrations with Amazon, Walmart, eBay etc. Except for Shopify development, re-platforming, data migration, these US Shopify developers offer webstore maintenance and support. 
BTownWeb created an online store for Deep Sentinel. A Shopify e-commerce website for home security products, involving Artificial Intelligence and cameras. So the team delivered a modern subscription-based online store on Shopify, with a custom design, easy navigation.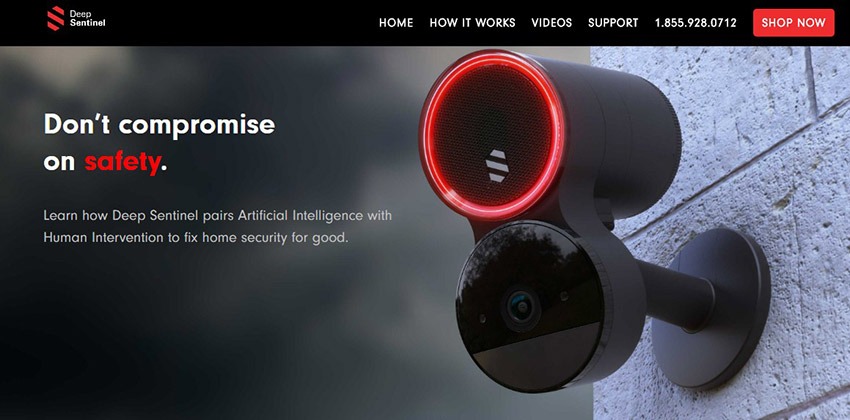 From: USA | Founded: 2007 | Hourly rate: $199
Gauge offers eCommerce design and development for Shopify/Shopify Plus and Magento platforms. It keeps the standard way of Shopify project development: discovery, design, development, launch, post-launch support. Development stage includes: responsive front-end design, data migration, integrations, custom app and script development.  
Online Science Mall project has been selling science products, toys, and gifts for more than 30 years. The company turned to Gauge for the store migration from Magento Enterprise to Shopify Plus. The company improved UX and additionally created a design for a mobile version.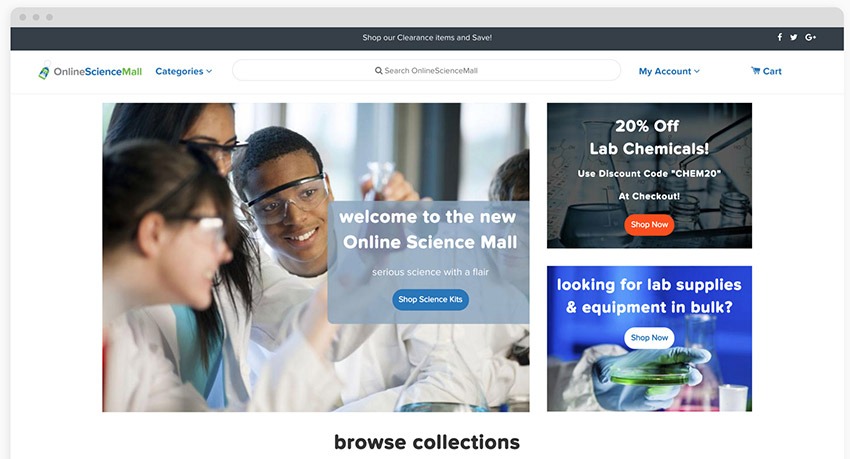 From: USA | Founded: 2014 | Hourly rate: $149
Implementing B2B quoting systems and ERP systems, Pivofy executes e-commerce projects analysis to determine the proper platform. For Shopify development they offer digital strategy, mobile and web Shopify design, integrations (Amazon, eBay, Google Shopping, Walmart), shopping carts. 
Consider cooperation with Vosges Haut-Chocolat, an online store of chocolate products. The client  wanted to improve the existing website, increase sales and raise brand popularity. Pivofy team rearranged the store to Shopify, and created training materials for the staff.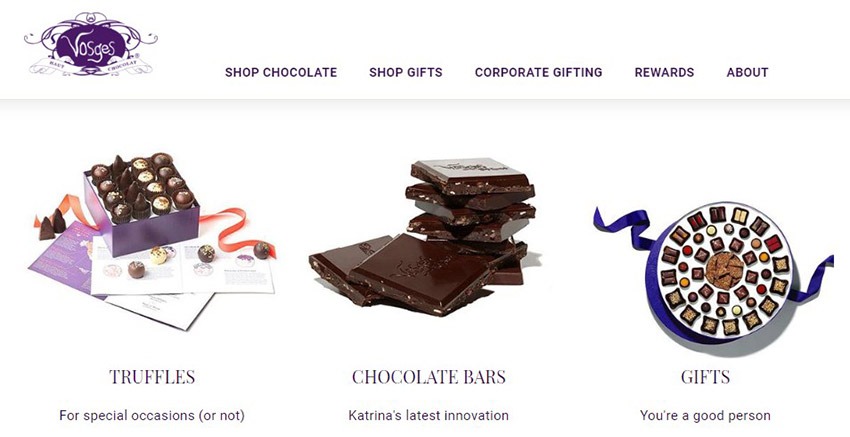 From: UK | Founded: 2006 | Hourly rate: $49
A UK web, mobile and game development company, capable to merge up to 10 technologies in a single project. Over 750 projects involving Shopify, Magento, WooCommerce, BigCommerce, Etsy, Amazon, Google Merchant Center in their CV.
They've developed an eCommerce application for Shopify store, as ordered by All Over Print. The main idea was customizing products with various prints. The platform allows store owners to upload images in different formats and try it out on products – flip-flops, shirts, tank tops, etc. Along with Shopify,  technologies like PHP, Apache, MySQL, Ajax were applied too.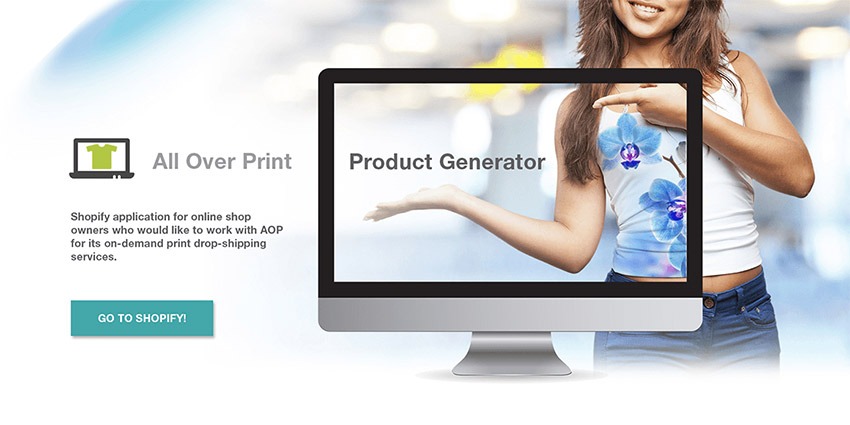 From: USA | Founded: 2010 | Hourly rate: $99
SpiritalScout provides app development, eCommerce development and design, marketing, maintenance. The company has delivered more than 200 projects so far. They build and improve web shops on Shopify, Magento, OpenCart, X-Cart,  refactor legacy code, set up Stripe, PayPal, Braintree, and BitCoin.
Take Shopify web store for Made In Cookware as an example. The client wanted to avoid expensive markups, focusing on online commerce instead of brick-and-mortar retail. They chose Shopify and thus Made In Cookware has been growing in 2019 and raised enough money to expand its product line.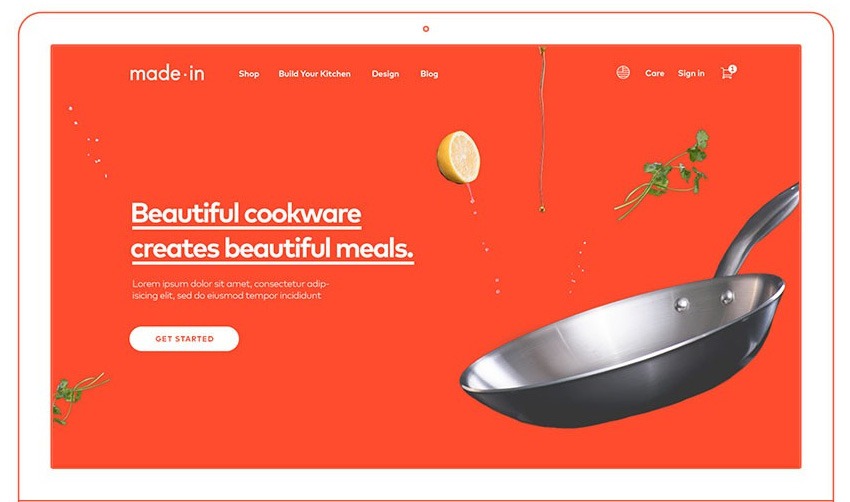 From: Canada | Founded: 2010 | Hourly rate: $149
A Canadian e-commerce service agency that works with Shopify and Shopify Plus platforms. The company employs Shopify certified specialists who create custom Shopify apps/themes, conduct online Shopify courses, data migration and more. 
Thanks to Diff Agency, PopSockets grew online sales from 30,000 to 4 million and began to deliver to 45 countries. PopSockets is an American company producing smartphone accessories. Diff built them a Shopify store, provided full design based on user behavior, full system optimization.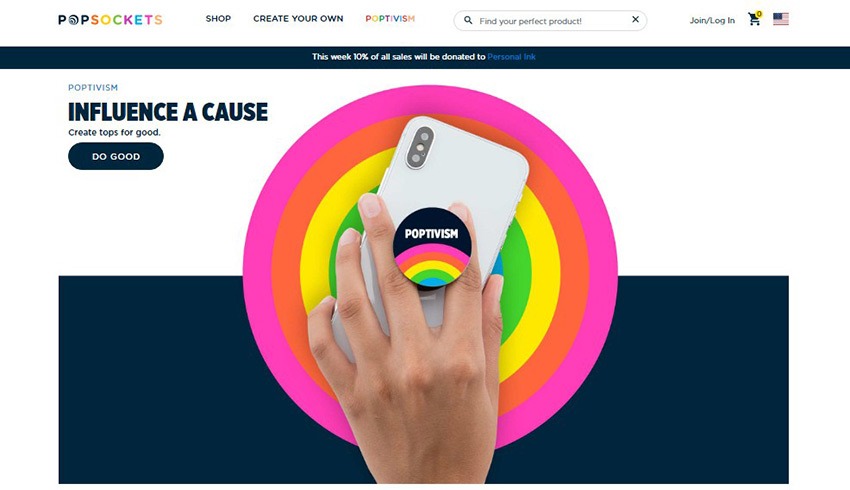 From: USA | Founded: 2013 | Hourly rate: $300
Monumental is an ecommerce solutions provider, as well as branding and copywriting expert, as well as  Shopify app developer. The company largely experiments with A/B testing to give what end customers need. Their additional Shopify services are: code alteration, analytics setup/monitoring, SEO and CRO.
Look/See was among hundreds of clients who turned to Monumental for an online store of streetwear brand. Project included a website based on Shopify, custom theme for brand demonstration, payments and Shopify POS.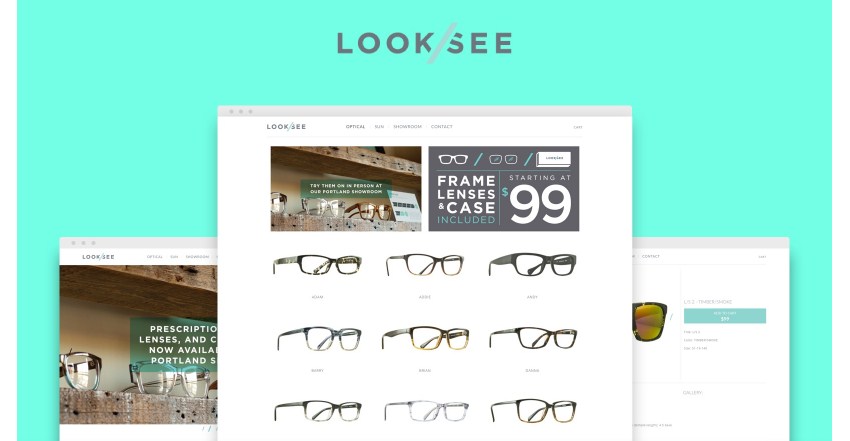 From: USA | Founded: 2007 | Hourly rate: $199
Konrad had the privilege of working with American Express, Coca-Cola, Google, Uber, McDonalds, PayPal. That is due to high-quality Shopify services like strategy, design, research, roadmapping, UX design, etc. Mobile apps, responsive web applications, motion and interactive design go alongside with ecommerce solutions.
Savant, for instance, turned to Konrad for website launch that should be available both for mobile and web browsers. The app also had to include marketing content, video, social media. The result was a responsive website with Shopify ecommerce integration, and interactive UX. Thanks to this, Savant's web traffic and engagement doubled, and sales increased.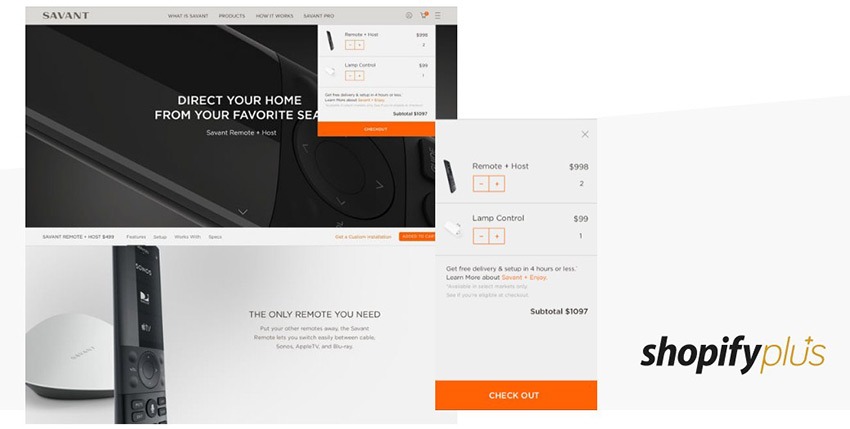 From: USA | Founded: 2011 | Hourly rate: $25
A web and mobile development company from the USA, focusing closely on Shopify, Magento, WooCommerce, WordPress, OpenCart and other platforms. What is Forebear Productions capable of? Website migration to Shopify, API and payment gateways integration, Shopify store customization, order management, inventory. 
Look at Shop Hemline for proof of all mentioned. A responsive cross-browser website via Shopify platform. A mobile-friendly store too. Applied tools and technologies – HTML5, CSS3, Bootstrap,  JavaScript.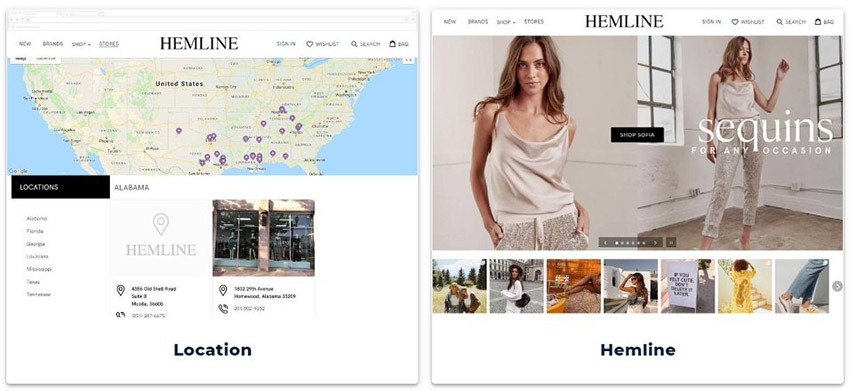 From: Canada | Founded: 2013 | Hourly rate: $99
Shopify and more ecommerce platforms (WooCommerce, Magento) are at the core of 247Labs' operations. This Canadian entity, working for top-tier businesses such as Ontario, Ubisoft, GM, Jonson & Johnson, IBM, Motorola, tries to stay ahead of the game. Particularly with experience in Shopify store setup, theme design, optimization, data migration, maintenance, project management.
Take this one case for example. Fitwear, a high-quality apparel planning to go global, tasked 247 Labs with Fitwear Apparel website redesign and launch on Shopify Plus. And they did.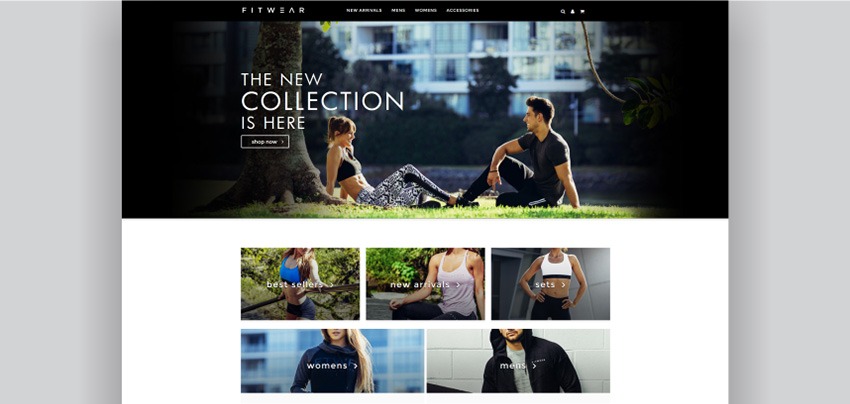 From: USA | Founded: 2005 | Hourly rate: $149
Umbrella Inc. is a web development provider. They build web stores with Shopify, Prestashop and WooCommerce. They also apply relevant SEO practices, social media and email marketing post-launch. Studio Umbrella has created hundreds of sites, including Maggie Wu online store based on Shopify from scratch. This one, in particular, comes with a minimalist design, light tones as it sells wedding apparel and accessories.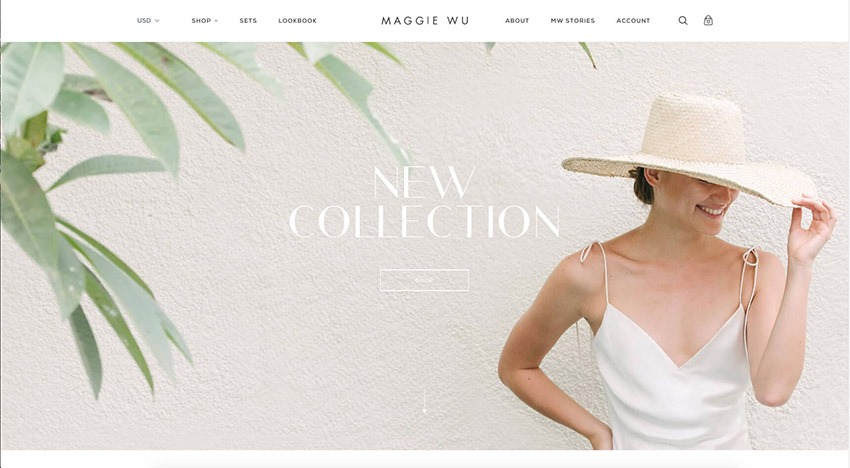 From: USA | Founded: 2007 | Hourly rate: $149
The company keeps a 100% focus on Shopify and Shopify Plus services. It hones its mastery not just in  Shopify development, but in design, product marketing, Shopify SEO. Add to that services such as integration with an ERP, customer targeting, inventory systems, custom ecommerce features, hosting,  reporting and analytics.
To see all that in practice, consider White River Hardwoods project. The task was website enhancement for a retailer of hardwood and wood carvings for kitchen and bath. Realm migrated their site from Kibo to Shopify and added a number of new features with customer in mind.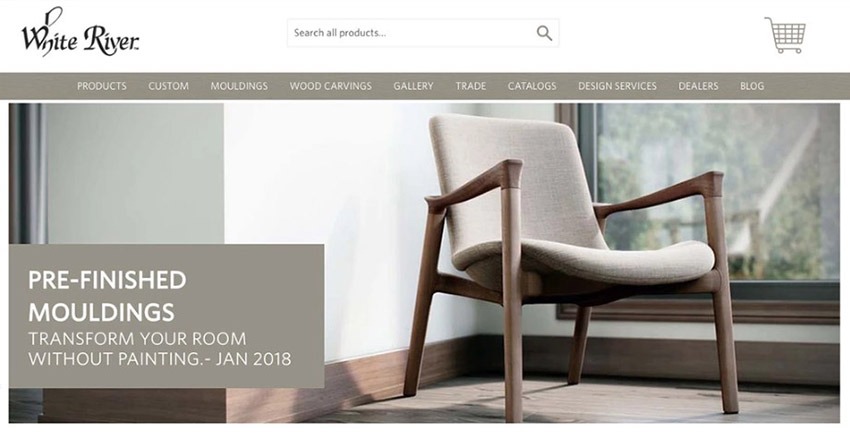 From: USA | Founded: 2010 | Hourly rate: $149
Otreva from the USa is a custom software development firm, also delving into e-commerce development. Their full-cycle services include strategy, UI/UX design, coding, as well as platforms – Shopify, eBay, Google Shopping, Amazon. Successful projects for Vitamin Partners, Penn East Federal Credit Union, Nickelodeon, Frame Crafters, The University of Scranton and many more.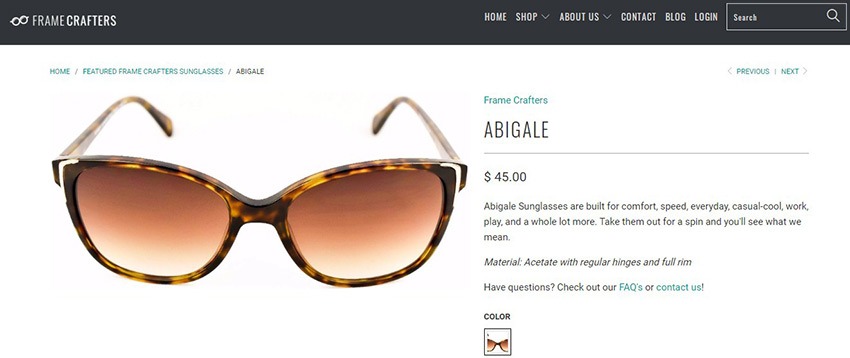 From: USA | Founded: 2017 | Hourly rate: $149
Despite the company's young age, it has already delivered 15 big projects and entered into partnerships  with Avalara, Clavira, Shopify Plus, Klaviyo, SpringBot. Their team offers Shopify online store development, premium Shopify theme configuration, custom design, integrations, consulting.
If we look at portfolio, and Progressive Nutracare case in particular, we learn that Taproom built a brand new web shop for this healthcare products retailer, moved the database to Shopify, performed SEO optimization. As a result of all the work, the amount of orders increased by 30% since the upgrade.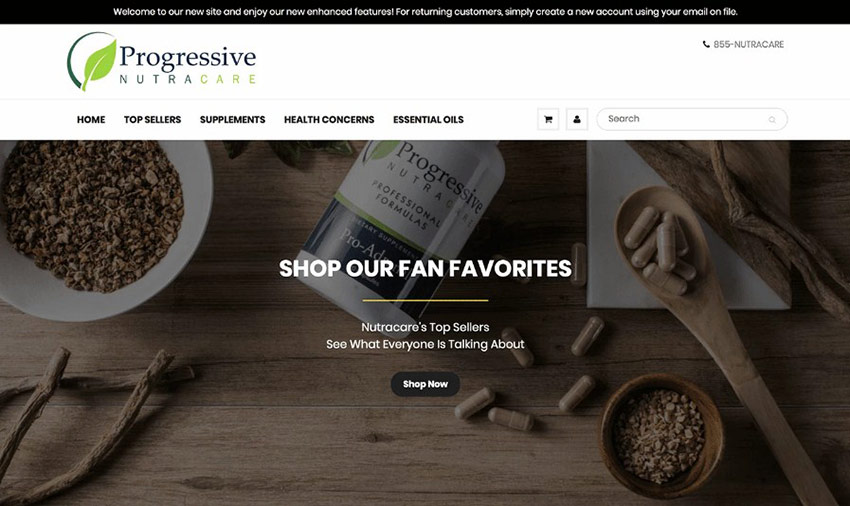 From: USA | Founded: 2009 | Hourly rate: $199
Partnerships with AWS, HubSpot, PayPal, Glew, and other 60+ tech companies, as well as expertise in Shopify/Shopify Plus, Magento, WooCommerce, BigCommerce ensure Trellis' sound position among top Shopify development companies. 
Shopify store setup and/or customization, migration, payments, account management, design… you name it. For proof, look at Cabbage Patch Kid project, a toy brand web shop. After migration from another platform to Shopify, optimization and redesign the store showed continuous traffic growth.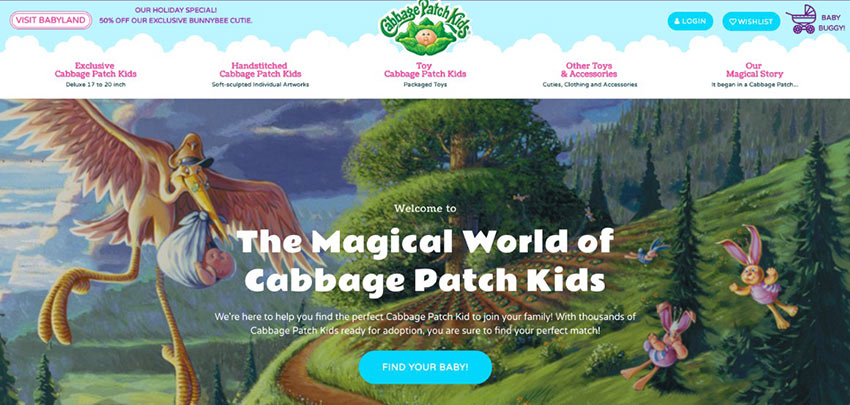 From: Ukraine | Founded: 2012 | Hourly rate: $99
GenovaWebArt is a small outsource company, offering Shopify services among other service lines. Building apps and expanding them with third-party API integrations, marketing tools, payment gateways, etc., designing Shopify themes and providing post-launch support.
GenovaWebArt has a regular customer named Runtime, a balanced nutrition provider. They've been  working together for a long time, and now Runtime has two stores. GenovaWebArt provides design/redesign, new functions (product bundles, subscriptions, etc.), upgrades, maintenance services.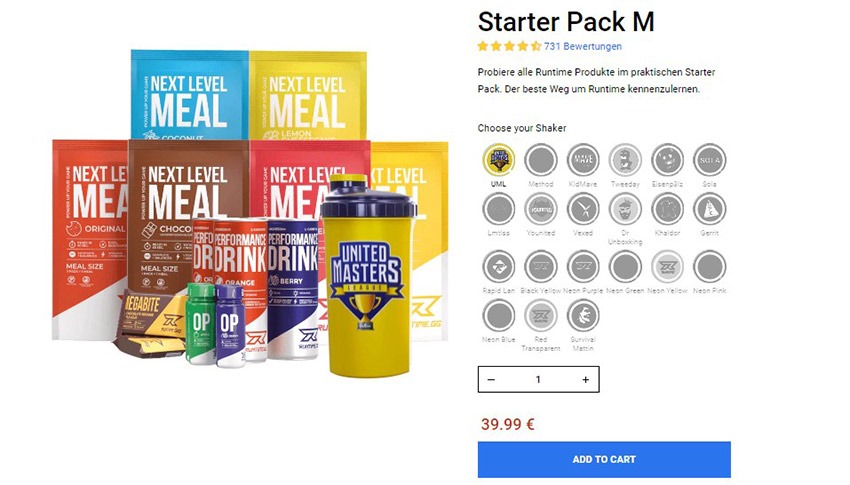 From: USA | Founded: 2009 | Hourly rate: $149
Codal, a web and mobile development agency, is also a Shopify Plus certified expert, providing Shopify design and development. If a client orders website migration to Shopify, Codal will perform information rearrangement, data integrity testing, documentation and training.
Take Joriki project, for instance, when a yoga apparel brand required to improve website conversion rate. Codal managed to reach that goal, as well as get to $120 average order value and 11.5% returning customer rate. More case studies with exact result numbers in their portfolio.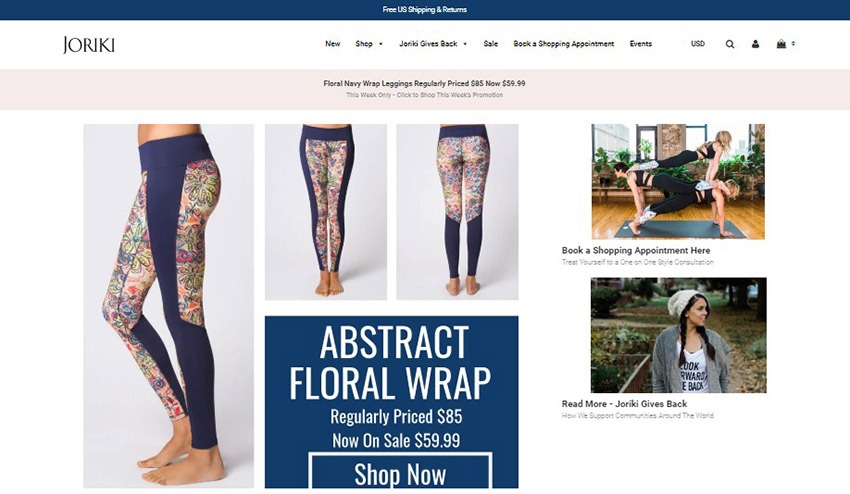 From: USA | Founded: 2002 | Hourly rate: $199
This company devotes itself mainly to e-commerce, i.e. Shopify Plus, ReCharge, Klaviyo, Optimizely. eHouseStudio are experts in Shopify store development, Shopify +, UI/UX, ecommerce content strategy,  email marketing, SEO. 
Among dozens and dozens of productive cases, eHouse Studio collaborated with Zero Halliburton that provides luggage and travel cases. Two big tasks were migration to Shopify Plus and redesign/rebranding. Thanks to the effort, conversion rate rose by 86%, and email campaign effect improved seven-fold.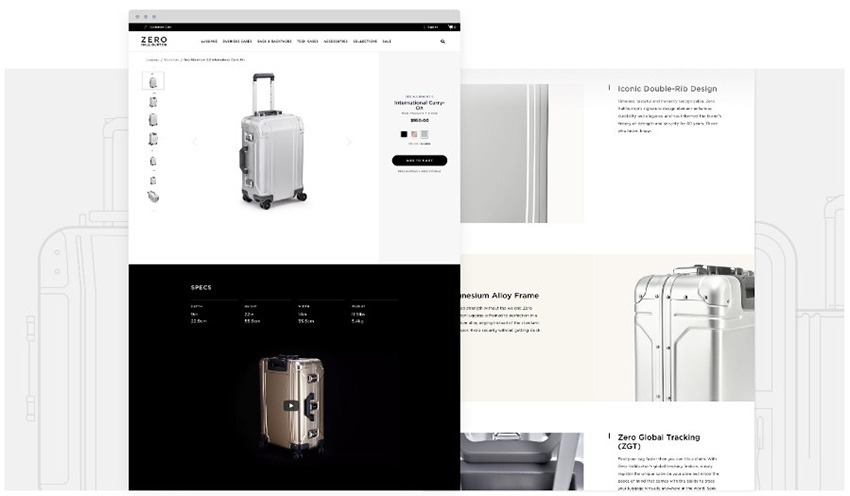 From: USA | Founded: 2014 | Hourly rate: $199
Specializing in ecommerce solutions, marketing, software development, UX/design, third-party integrations, ADA compliance, Noticed has bold vision for their clients. Headquartered in Philadelphia (Pennsylvania, USA), with about three dozens of experts, Noticed is a proud partner to Google and Shopify Plus.
For a final highlight of our top Shopify development companies, take a look at Starfire Direct project. A renowned provider of house heating systems hired Noticed team to move their store to Shopify Plus, to enhance UX. More importantly, Starfire's new online store ended up with conversion rate 31% increase and 23% order value rise.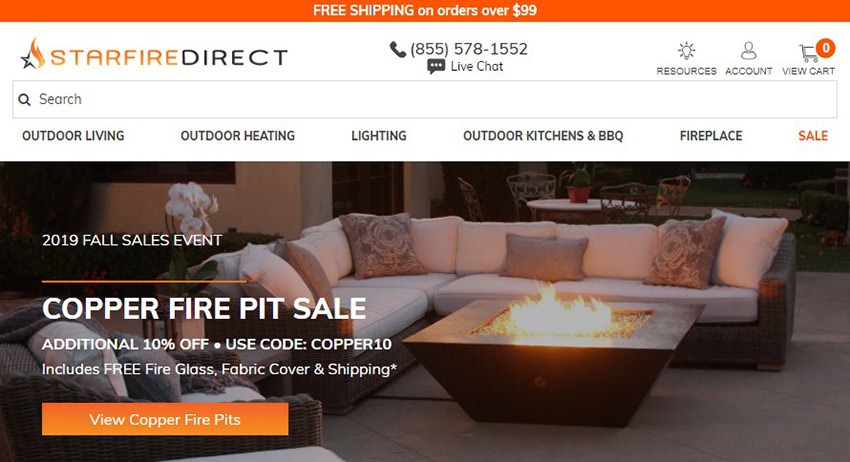 Related articles: