Originally coined by a group of researchers in 1991, blockchain was introduced as an effective measure of preventing the backdating of digital documents. Blockchain also made it harder to tamper with digital documents. It was left mostly idle until Satoshi Nakamoto adopted it in forming a digital currency – bitcoin in 2009. For those specifically seearching for blockchain companies in UK we've prepared the shortlist, but first – a brief basics. 
What is Blockchain?
By definition, a blockchain is a chain of blocks containing information. Blockchain works almost like a notary and can be used and understood by the public. The distributed ledger is open to anyone and once data is recorded in the chain, it is almost impossible to change the data.
Each block comes with a unique hash, data and previous block hash used as a personal identifying unit. Stored data depends on the type of block in use. The hash is calculated each time a block is created and if the information is altered or changed inside the block, then the hash also changes.
The original block cannot point to anything previously. Known as the genesis block, it is the mechanism that is solely responsible for the tight security and anonymous feature of blockchains. However, block numbers two to infinity can be traced or changed by changing the hash number of the previous hash.
Blockchain Verification
As a result of the ability to change blocks numbers two to infinity, tampering with any block causes the hash to change. If one block is distorted, all following hashes also become invalid as they no longer store a valid hash. Since development, hashes were used as the main verification angle for blockchain.
Due to security breaches and evolving hacking measures, hashes have proven that they don't provide the best security. Therefore, blockchains now come with what is known as 'proof-of-work' to mitigate the tampering of blockchains.
Proof-of-work is a mechanism that slows down the creation of new blocks. For example, in bitcoin, it takes about 10-minutes to calculate and formulate a new block. Using the proof-of-work mechanism and hashing, blockchain is secured.
Additionally, blockchain uses a peer-to-peer system which is a distributed functionality instead of a central system. This means that everyone is free to join the use of blockchain. New members get a full copy of the blockchain which can be used to verify the functionality of each block added to the blockchain.
Creating a new block means that everyone on the network receives a copy which creates a consensus between all the blocks in the P2P network. Thus, a tampered block is not recognized by the entire chain. It means to hack a chain, one must tamper the entire block system, redo most of the blocks (over 60% of blocks).
There are also smart contracts, which are simple programs stored on the blockchain used to automatically exchange data. Smart contracts work on a set command and cannot be easily manipulated.
Top Blockchain companies in UK
Blockchain is not an average Joe in the blockchain industry. Established in 2011, this company came into being as a supersaver in the digital wallet platform. With a Bitcoin wallet from Blockchain, one can store their cryptocurrency either in BTC, BCH or ETH.
Services. The services of Blockchain are currently available to anyone in the 140 countries where it operates. To date, wallet holders have transacted over USD $200 Billion. There is an excess of 27 Million wallets registered on site.
Their services include being able to carry out/conduct the following activities:
Invest through exchanging and transacting any of the 3 currencies available on site

Exploring and verify transactions using the world's popular bitcoin block

Analysing the cryptocurrency industry using the tools readily available on site.
Portfolio. Blockchain is currently the most sought-after e-wallet for storing fiat currency. Members can transact in three currencies and the site is compatible with Web, iOS as well as Android platforms. Since Blockchain is free to use and provides a "safe way to access cryptocurrencies." Anyone is free to use Blockchain and be a part of the company's objective to rebuild finance.
Creating a Bitcoin e-wallet with Blockchain opens several doors of opportunities. The site products that come with owning an e-wallet also include meeting several leading developers, principal strategies and exploring information. There is also information to help members understand the ICOs on use, thus, using Blockchain also comes with unending educational services.
Founded in 2014, Blockverify acts as a "blockchain-based anti-counterfeit solution." The owner is Pavlo Tanasyuk, who also happens to be the co-founder of SpaceBit. The current management includes Professor Ian Angell who is the chairman of Blockverify and Tim Frost the Marketing Director.
Services. At Blockverify, the company declared war on counterfeiting. The company uses blockchain technology to provide anti-counterfeit measures in several industries. The Blockverify services identify counterfeits, provide companies with the ability to verify their own products. At Blockverify companies can verify:
Product originality and rule out counterfeits if found

Goods diverted from their original destination

Trace and track fraudulent transactions entered on the system

Locate and provide details on any stolen merchandise.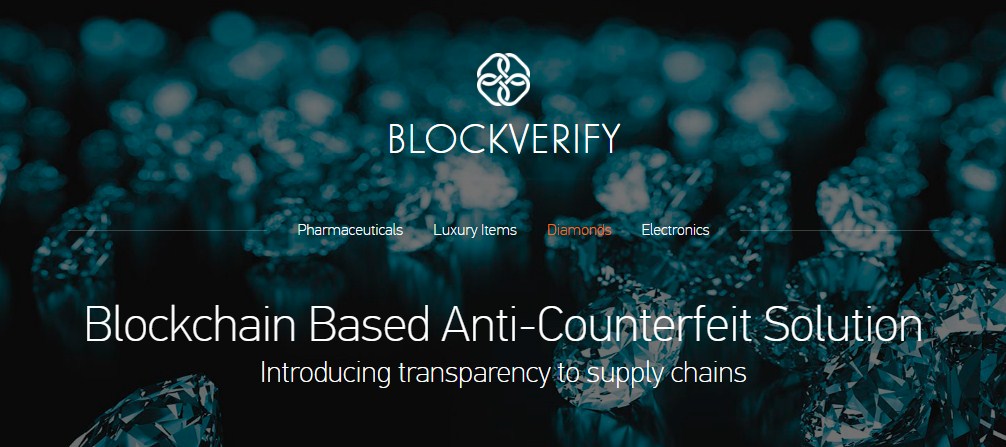 Portfolio. The services provided by Blockverify are highly impressive. The company has worked with leading industries chasing their mission to "make the world more honest." Their services portfolio has seen them provide services to:
Pharmaceuticals – helps provide an honest tracking system of the pharmaceutical till the end user receives their authentic product

Electronics – liaise with manufacturers to ensure that consumers receive original devices

Diamonds – offers a secure diamond authenticating services that provide diamond certification of trust

Luxury Items – creates a system that verifies luxury goods and provides assurance to consumers. Quotation
The first product where Blockverify applied blockchain technology was pharmaceuticals and their solutions proved effective. Since then, Blockverify has expanded their services and now provide blockchain-based verification across 4 product industries. 
DADI (an acronym for Decentralized Architecture for a Democratic Internet) is a blockchain UK startup that aims to establish the principles of a next-gen internet. The main concept of the company is to build a robust, quick as well as secure internet with no control.  
Services. Using blockchain technology, DADI bases on a collective of computer codes enabling a communism-like platform with no center and no control. The company delivers a fast, secure and fair digital product – DADI CDN. The CDN categorizes with many Dapps which the company aims to present that include; e-commerce store, API, publish, web, identity, track, and visualize.
Portfolio. DADI cdn—is an app that allowing quick, as well as cost-efficient delivery of content. It enables websites, APIs, stores, and mobile applications to function on a faster and safe platform.
DADI presents innovative solutions to all internet users and the company raised $30 million at the beginning of the year recording the biggest initial funding stage in the UK. What makes the company more credible is the support from experts who have played major roles at BBC, Barclays, Diesel.
The project is launched after spending 4 years perfecting the technology behind it and injecting over $2 million in it. Although the company does not offer personalized services to clients, it presents a friendly platform providing cost-effective means of distributing digital content. If you are looking for a promising UK blockchain company to partner with, Dadi can be one of your stops.  
Established in 2015 by Peter Randall, SETL strives to provide services that are "simple, unified and immediate." The company is a convenient blockchain setting for real-time financial settlements. Functioning to serve startups in the UK with the most up-to-date and relevant blockchain technology, SETL is among leaders.
Services. At SETL, customers can expect to get assisted with the following services in full packages:
Secure messaging channels that close off any unauthorised access between sender and receiver

Reliable and trusted verification services

Expedited transactions that enable the direct transfer of funds between sender and receiver.
Through the use of a distributed ledger platform, SETL is able to provide and maintain secure transactions. Thus, the direct transfer of funds between parties helps to reduce costs and time taken to complete the transaction. 
Portfolio.Having only been in existence for a relatively short period, SETL already has a rather impressive portfolio of services. As of September 2017, SETL launched IZNES the all-European platform used to keep fund records. The move alone brought a lot of media attention. Alongside OFI AM, SETL processed the IZNES blockchain transactions for selected clients.
At the beginning of February 2018, the shares at SETL went sky high when the company announced that both Citi and Credit Agricole were now stakeholders while Computershare increased their investment and the CEO Mr Stuart Irving joined the SETL board. In the past, the company has worked with the likes of Deloitte, and Metro Bank.
Established in 2017, BC Bitcoin is a professional UK based Cryptocurrency Brokerage where you can Buy or Sell over 100 different Cryptocurrencies. With fast deposits and withdrawals in Pounds, Euros and Dollars and a focus on customer service, BC Bitcoin is an increasingly popular choice for Buying and Selling Cryptocurrency.
Services. BC Bitcoin is widely used by people new to Cryptocurrency as well as to professional and retail investors around the world. Their services include:
Buying and Selling a wide range of Cryptocurrencies.
Crypto to Crypto Broking
Free Telephone, Email and Live Chat Support
Wallet and Blockchain Education and Technical Assistance
Secure Digital Asset Holding
OTC Desk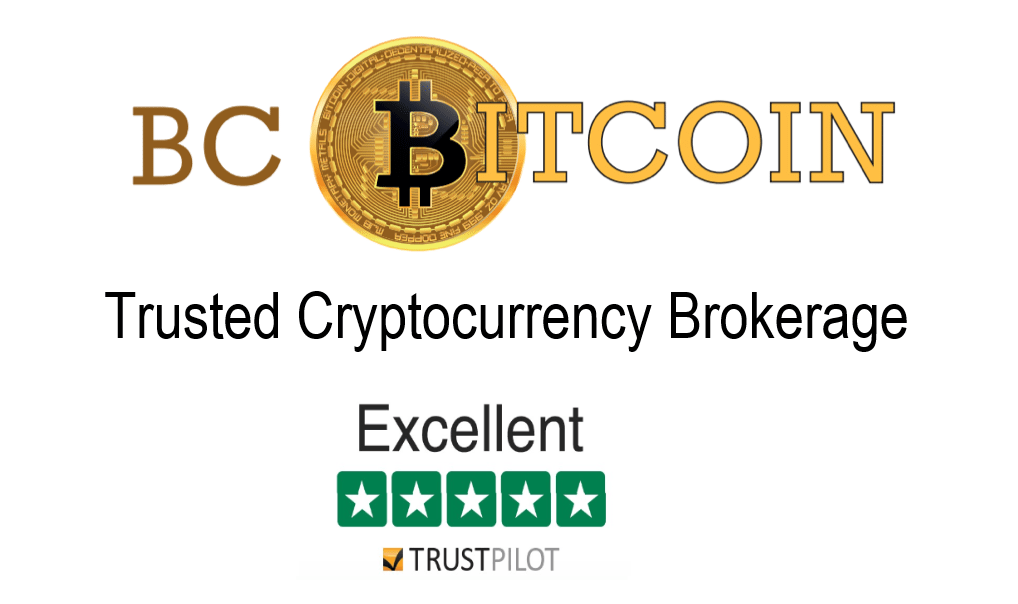 Portfolio. Having been in the Crypto space for several years, BC Bitcoin is working to build credibility and bring transparency and security to investors. Its partners include; leading Crypto Tax Professionals & Chartered Accountants, Bitcoin & Ethereum Mining Pool's and being an official provider for Cryptocurrencies such as Nexus (NXS).
BC Bitcoin caters for individuals looking to get started with Cryptocurrency and those who actively trade and invest. Their expertise in trade execution often results in additional value to the benefit of clients. They are easy to contact and highly responsive. BC Bitcoin are always prepared to go the extra mile to help customers and they receive the highest reviews compared to all other Cryptocurrency Brokerages.
Bitstamp, functioning since 2011, currently has offices in London, Luxembourg and California. The company passed 2016 as the world's second largest by volume.
Services. Bitstamp provides an impressive list of services to clients and these include trading between the USD and several cryptocurrencies including Bitcoin, Ripple, Ethereum. Since cryptocurrencies are not equal to a real currency, transactions on Bitstamp do not undergo regulation. The only control measure is to eliminate money laundering and scam activities.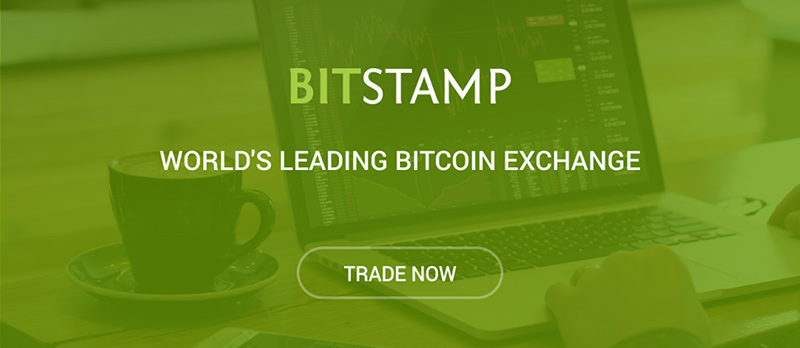 Portfolio. The list of Bitstamp partners includes the likes of Swissquote, Caceis and Ripple. Some of the services provided by Bitstamp have been displayed and included in some of the leading media outlets including the likes of Forbes, Reuters, Coindesk and The Europas. At some point, Bitstamp has the potential to become the backbone of the Bitcoin economy. 
Established in 2013, Circle has become a well-known company in the blockchain circles in and around the UK. Currently, Circle provides their services globally for digital payments completed via digital platforms.
Services. When using Circle for transacting, everything is completed in record time because of the availability of digital platforms. Using open internet standards, users can freely utilise the Circle services to; receive funds and transfer payments. The company offers 4 products i.e.:
Circle Invest

Circle Pay

Poloniex

Circle Trade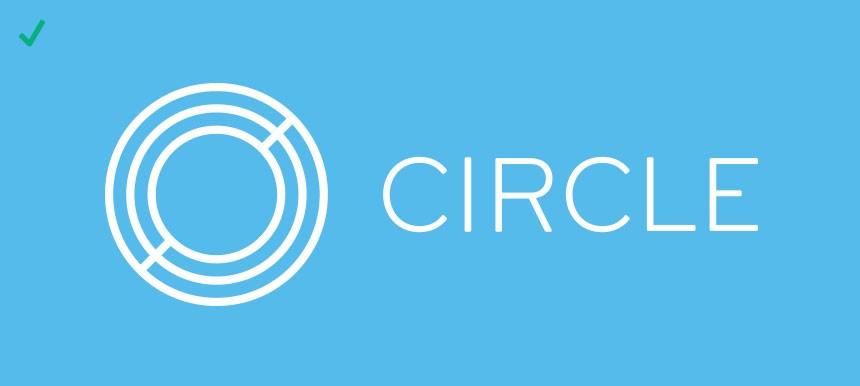 Portfolio. Circle identifies themselves as a "crypto-powered and people-centric" platform that works for the people. At Circle has the $250 million backin from investors like Goldman Sachs, BitMain, BreyerCapital, General Catalyst, IDG Capital and Accel.
When using Circle for blockchain transactions, they are relatively faster and completed in a secure environment. In this way, the company manages to provide a much-needed solution to a constantly evolving field that needs new and advanced solutions in real-time. This makes Circle reliable and effective, as such the company is highly recommended and members can associate themselves with the Circle services without a doubt
Having in existence for barely 2-years, Cashaa has already made some significant moved in the blockchain circles and earned their way in the highly competitive industry. According to the company, Cashaa is the 'Next generation Banking Platform' that provides a crypto-friendly current account. The company's aim is to provide a better banking system to accentuate the functionality of blockchain services.
Services. Cashaa comes as the future of banking and aims at providing solutions associated with money transfers – even those that have long been accepted as 'the way the system works.' The list of services provided by Cashaa is quite impressive and includes the likes of:
Globally accepted credit cards

Crypto friendly current accounts

Free international transfers

Free GBP and EUR accounts

Instant crypto backed loans

The buying, selling and exchange of cryptocurrencies

Cashaa compliance API for tokens sales
The list of Cashaa services comes to get rid of the bureaucracy that consists of slow systems. Cashaa transactions support the use of cryptocurrency which pushes blockchain technology forward.
Portfolio. Includes a blockchain finance application that is simple, straightforward and advanced. The partners working alongside Cashaa to provide this seamless service are none other MasterCard Service Provider. The Cashaa platform accepts a wide range of currencies including GBP, EUR, CAS, BTC and ETH.
Cashaa works alongside MasterCard Service Provider. This means that members are able to send any fiat currency to any corner of the world. This is quite impressive and highly commendable, making Cashaa one strong force that won't hurt doing business with.
Launched back in 2000, Zfort is the oldest company to join the list of our 'watch-out-for' in the blockchain technology in 2018. Zfort started in the industry by focusing on animation, 3D graphics and web design. When the employee numbers hit over 200 and the blockchain field opened up, Zfort Group opened their list to create innovative software for tech-based business problems.

Services. The Zfort services cater for 28 different industries with high-end solutions. Due to the impressive services,  the company is able to pass forward leading software developments. The software services are provided for B2B as:
UI and creative design

Business analysis and consulting

Quality assurance

Project management

Web and mobile development
Portfolio. Although Zfort provides impeccable services to their UK based clients, their stronghold is in the Ukrainian IT community. The company has magnanimous associates including Nike, NASA, Ford, Henkel, Sotheby's, P&G, Cisco, Adobe, Seagate and the NFL. The company's clients mostly comprise of small-to-medium sized businesses, such as startups, and digital agencies like:
Weimark

Cibo

Cleartech Interactive

Harity Checkout
Zfort has been in the industry for close to 2 decades. When it comes to blockchain-based services, the group has some state-of-the-art services. Zfort services could be of interest to companies looking for best blockchain providers.
Operating from London, UK, since 2016 Applied Blockchain and all its founders have over 20-years' experience in big data, Aim enterprise of IT architecture, solution delivery in banking and telecom.
Adi Ben Ari is the company CEO, Francesco Canessa is the CTO and the COO is Richard Short. The self-funded blockchain apps development company focuses mainly on the creation of smart contracts and distributed ledger technology.
Services. The Applied Blockchain services are currently in use by everyday businesses and real customers. Their services include:
Blockchain solutions development

Smart contracts

Distributed ledger technology
Using Applied Blockchain exempts users from paying hidden fees, provides the opportunity for instant trading in a secure environment with the ability of custom setting one's standards.
Portfolio. The key clients that are currently signed to the products and services of Applied Blockchain include the likes of Siemens, Cygnetise, Bancolombia, Appii.
A quick glance at the portfolio provides enough evidence to understand that at Applied Blockchain, their services can fit whatever company size and specialisation. Thus, this blockchain service provider could be great for startups.
Conclusion
In this era, blockchain and cryptocurrency determine the directions and values of stock shares. There is nothing that occurs withouth the impact of either of the two. Blockchain applications seemingly gain more value and become more famous – creation of countless ICOs on a monthly basis is a proof.
As a result, deciding on the best startups to invest in might prove challenging. This is where the blockchain-based services provided by the companies listed above come into play. It is our learned recommendation that you scrutinize this list of top blockchain companies in UK in 2018.